SWAP.HIVE:LEO pool - LEO stacks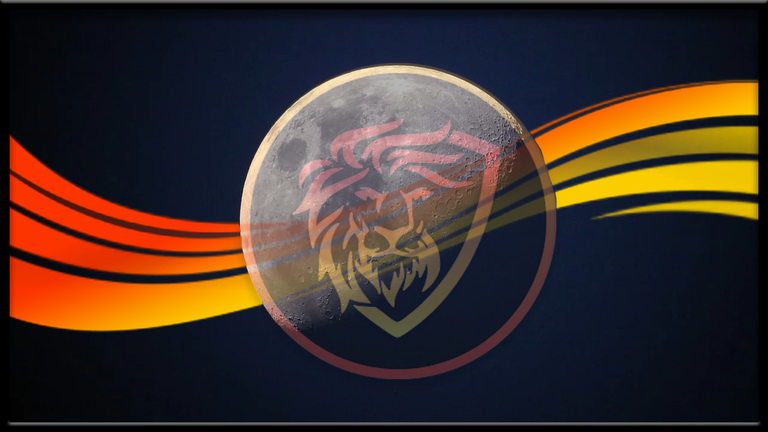 I have my BXT mini LP, I've been adding each day small fractions.. Now I added LEO into the mix and guess what by providing liquidity to the pool- SWAP.HIVE:LEO I also earn BXT!! what in the world.. We are washing Hive here.. easy money pony up some starting capital and you can get the ball rolling and earning some nice chunk of crypto.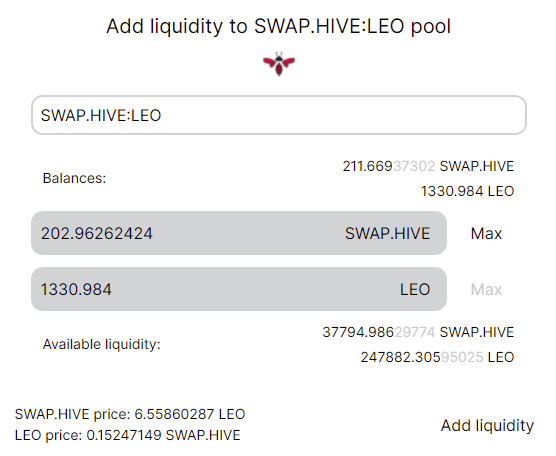 Below is my BXT rewards, sure it's not as much as my rewards in terms of APR but as I have said a couple times before, I see LEO making a come back and making a good investment decision in the project is a move I am willing to take and as much risk as there is or isn't Leo is a coin I will be stacking more often. I will check out CUB as well I have been hearing from down the grape vine there might also be an airdrop for it! wow-o-wow.

I am getting 0.06* BXT rewards every 24 hours..
Current overall BXT for the pool is 10 BXT per 24 hours.. as shown below..


---
Leo Finance Stake 4000 LEO and LEO tops Hive x4... at one point in time last year LEO was 4x the value of hive, at the time those where some massive numbers for a Hive-Engine tooken.. the value and the continuation of work and deliverance of features and such, helped hype up the coin.
Now a days though Hive is ahead of the curve by a long shot, luckily I sold most of my LEO stash at the top guess it is now time to come back in since look at these rations and how much LEO one can get for 1 Hive. Bonkers.
Holy hell, this is like printing Hive but in LEO form, look

1 Hive gets you 6.53620403 LEO. Crazy if you aren't putting some Hive into leo, may God have mercy on you.
What a great time to get back into Leo, sure it was hyped up and everyone and their mother was all into Leofinance, nowadays the talk is about Splinterlands and Airdrops, here on hive, Lets dive into Leo and get back into the groove of things
10,000 LEO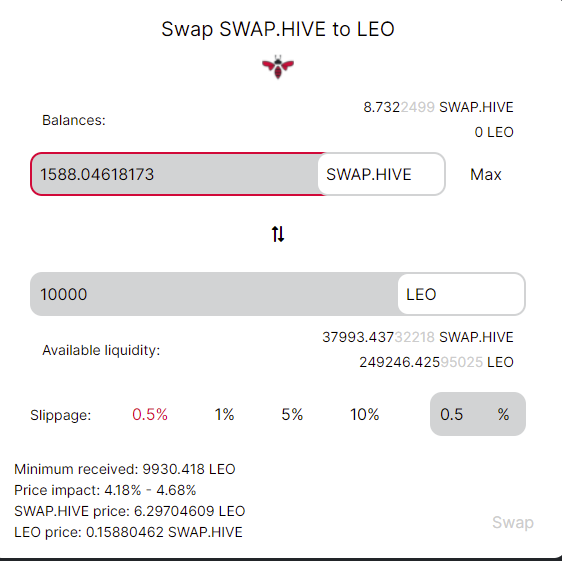 I wanted to see how much Hive I would need to get that LEO and if it would move the price a bit.. which of course it will only by 4% for the overall LP..
Minimum received: 9930.418 LEO
Price impact: 4.18% - 4.68%
SWAP.HIVE price: 6.29704609 LEO
LEO price: 0.15880462 SWAP.HIVE
Hmm. Looks tempting I might pull the trigger, a bit later today if I feel frosty enough...
Lets be Honest this is way better numbers and ratios then 2 months back here is a screenshot of one I took 2 months back and the amount of Hive is a massive difference, so yeah it might be a good move to double down on LEO.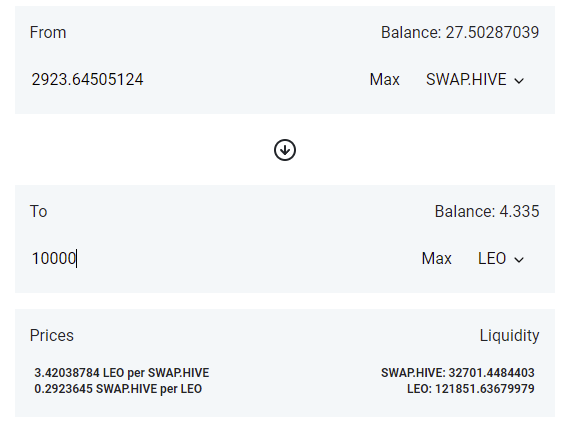 A piece I wrote months back I stand with Leo
Overall, I wanted to share my pool addiction. Happy Holidays
Who Am I?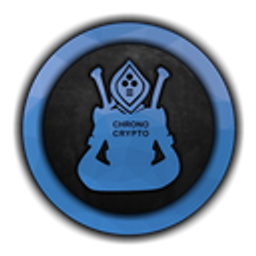 It's me Chronocrypto...
Thank you got reading my content, not as deep as others on here, I express my self like I know how.. I also wanted to share with some things about what I have going on Hive and or around the blockchain..
I run Project Utopis, Project Utopis Whitepaper You probably have seen Utopis posted around, of not check out some of these posts created by holders of the coin.
---
Utopis content from holders
Utopis best in class dividends project - Written by hykss
Planning on increasing my UTOPIS stake | Data of Total Hive received by the UTOPIS investors Written by bala41288
utopis project dividends dropped but now you 're drops in other coins ... Written by funnel
One the best token on hive and its lovely dividends 😍💰- Written by bhattg
A Way To Earn More Hive On Hive While You Sleep- Written by readthisplease
If you're not looking into Utopis, you should be.- Written by dagger212
---
Tokenomics of Project Utopis
Total Hard Cap: 1 Million Tokens~
Total Burnt (null) 850,000
Total Minted: 150,000 and in circulation (80776.7836134) held by accounts, I currently hold 69,223.21638656
Current true* price of Utopis 5 Hive.
Utopis is at 35k hive delegated,
Increased Utopis Delegation Rewards
Delegate Hive to Utopis to earn Utopis token
You can you buy Utopis on Tribaldex.
"Tribaldex is made by the same Hive-Engine Team"


---
Future goals

Continue building Project Utopis to it's fullest, I enjoy delegating success to other projects.
Continue providing network support, helping scale once needed and hopefully launch my last part of Project Utopis to be a cool ecosystem in part with Hive and all other projects.
Go ahead and VOTE on both Hive and Hive-Engine Witness Serves @chrono.witness
Hive Witness Vote - https://vote.hive.uno/@chrono.witness

Hive-Engine Vote- https://tribaldex.com/witnesses

Thank you much for the support.
Posted Using LeoFinance Beta
---
---