FAST AND EASY VEGAN HOMECOOK: BRAISED KIMCHI TOMATO RICE WITH ENOKI MUSHROOM | 家常素食~泡菜番茄金针菇焖饭~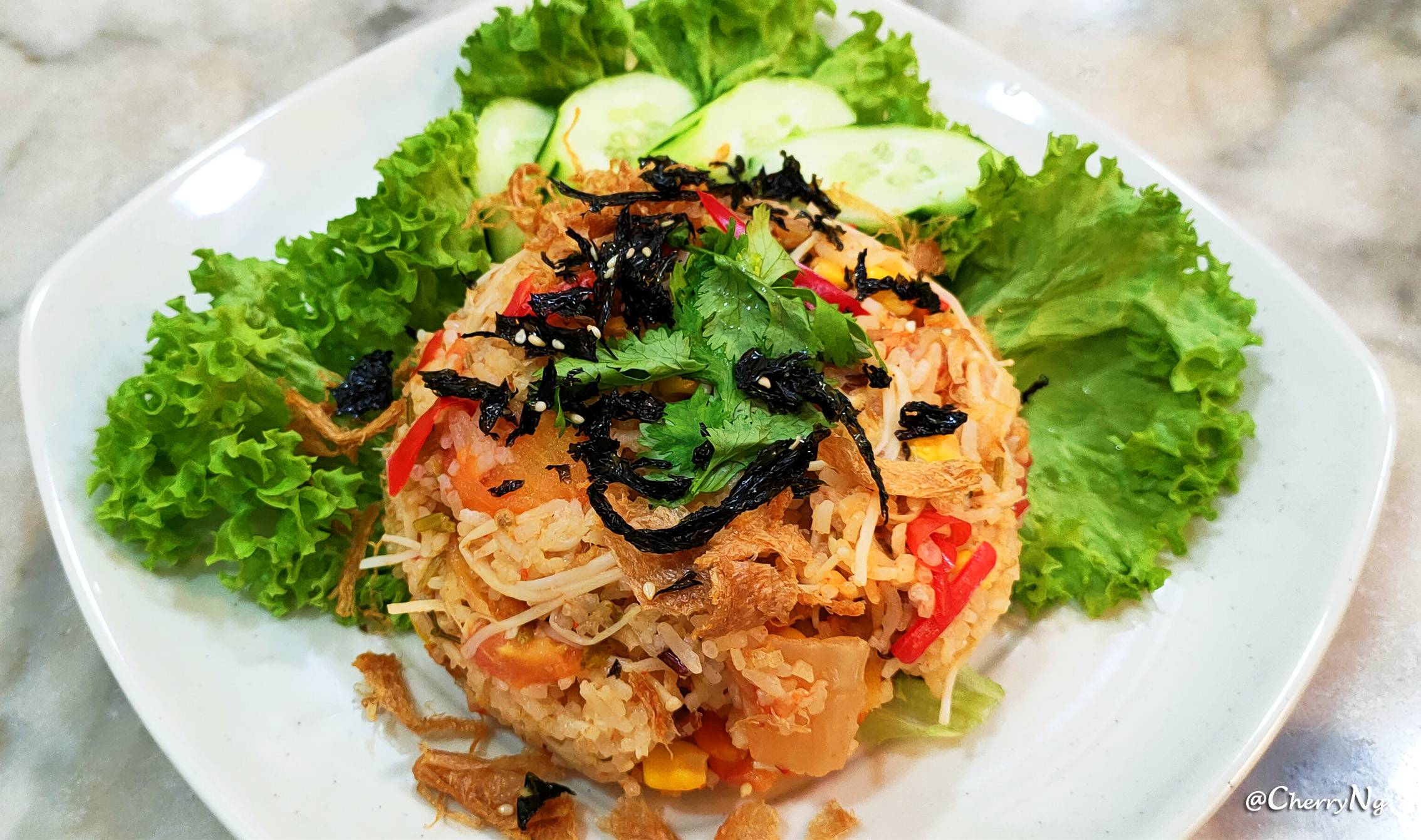 Hello my dear Foodies!
Do you like to eat vegan meal?
Many are curious how to prepare the delicious vegan meal in fast and short time with easy way. Recently I am busy for projects and work schedule with tight deadlines. But I also able to cook the delicious vegan meals with fast and easy way.
Today let me share with you a fast and easy homecook vegan meal: Braised Kimchi Tomato Rice with Enoki Mushroom.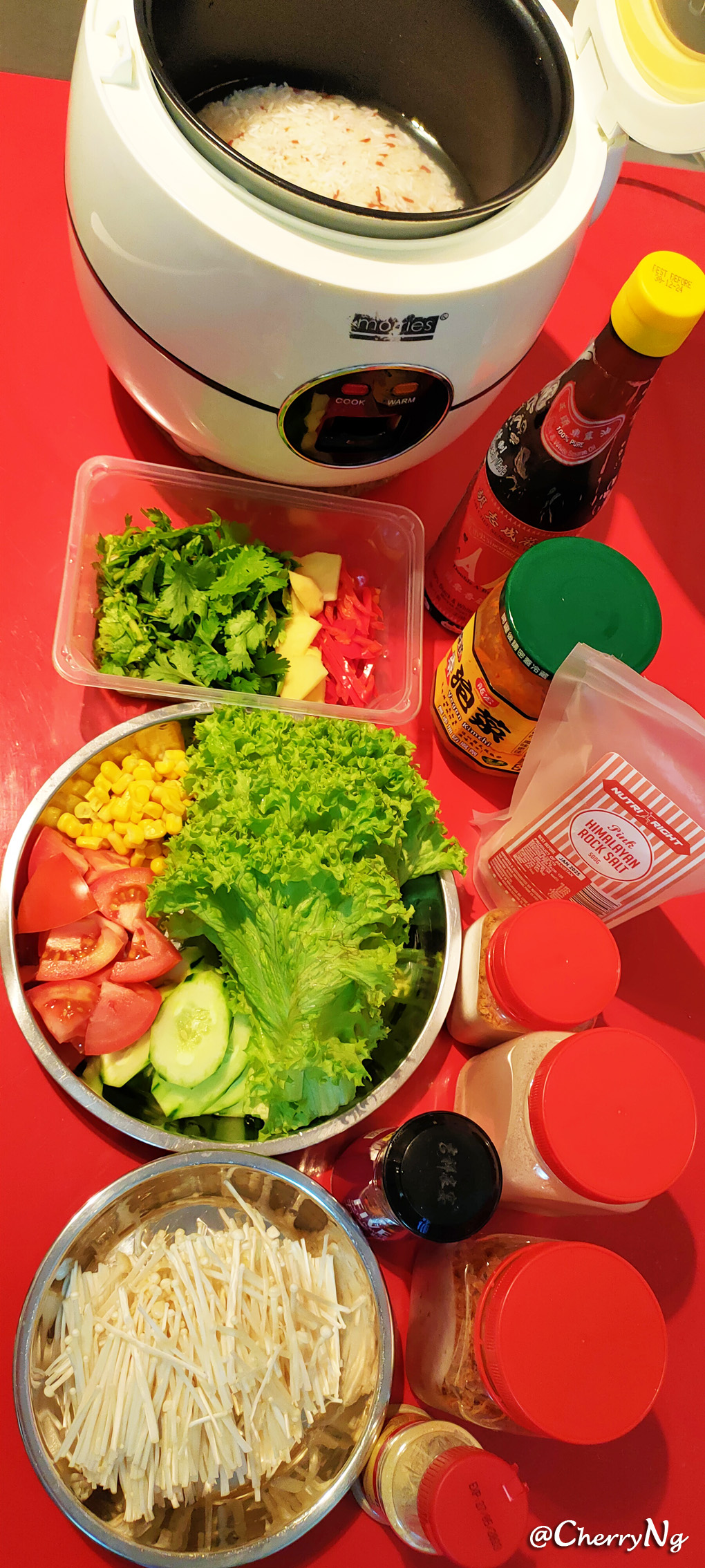 The ingredients of Braised Kimchi Tomato Rice with Enoki Mushroom are Kimchi, Tomato, Enoki mushroom, sweet corn, red chili, Japanese cucumber, crunchy lettuce, corianders and ginger. The condiments are vegetarian oyster oil, mushroom powder, sesame oil, 5-spice powder, salt and pepper.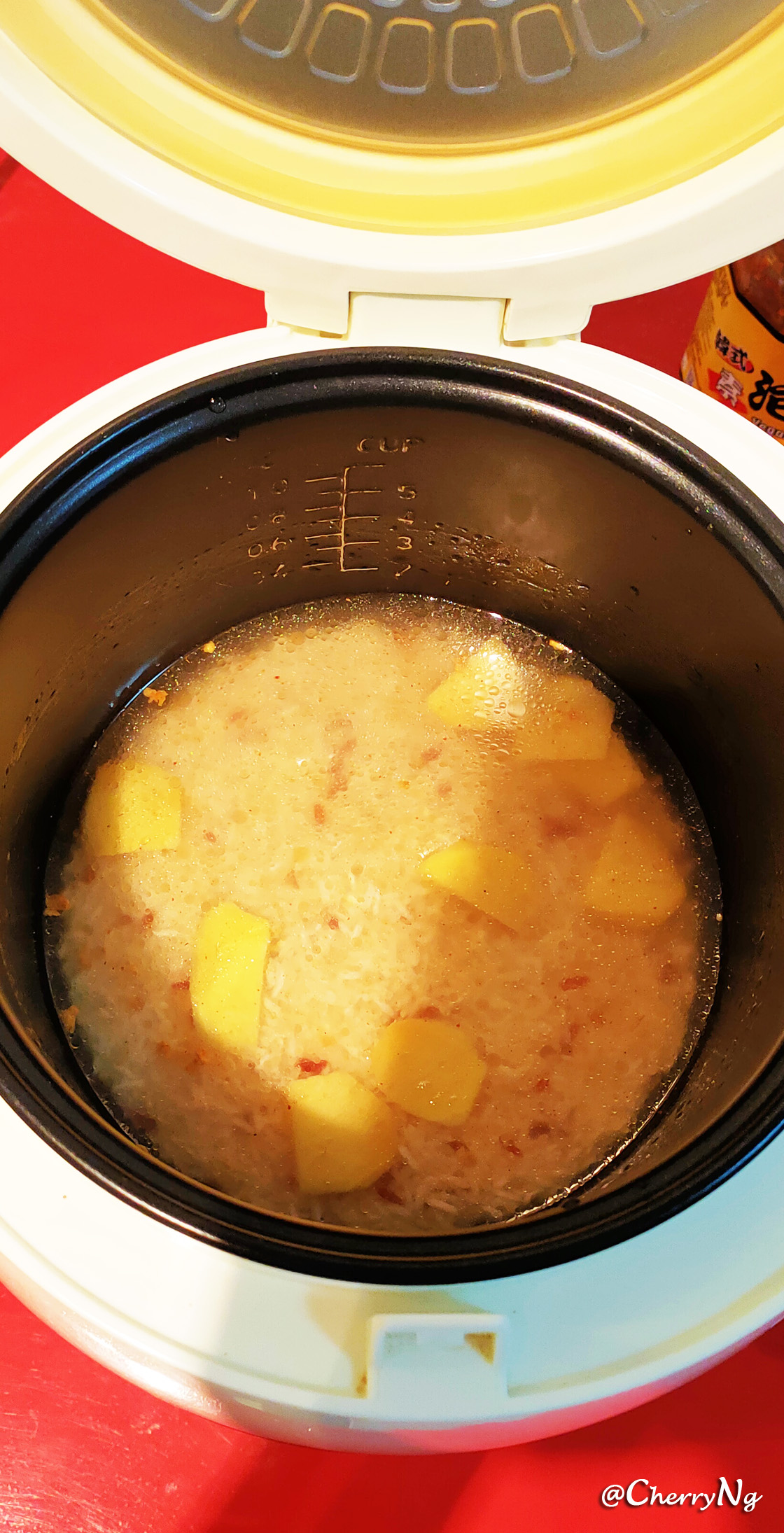 Firstly, rinse Enoki mushrooms, tomatoes, red chili, corianders, crunchy lettuces, Japanese cucumbers, gingers and sweet corns. Then cut them into small pieces.
Rinse the rice and then put in ginger slices, sesame oil, salt and peppers.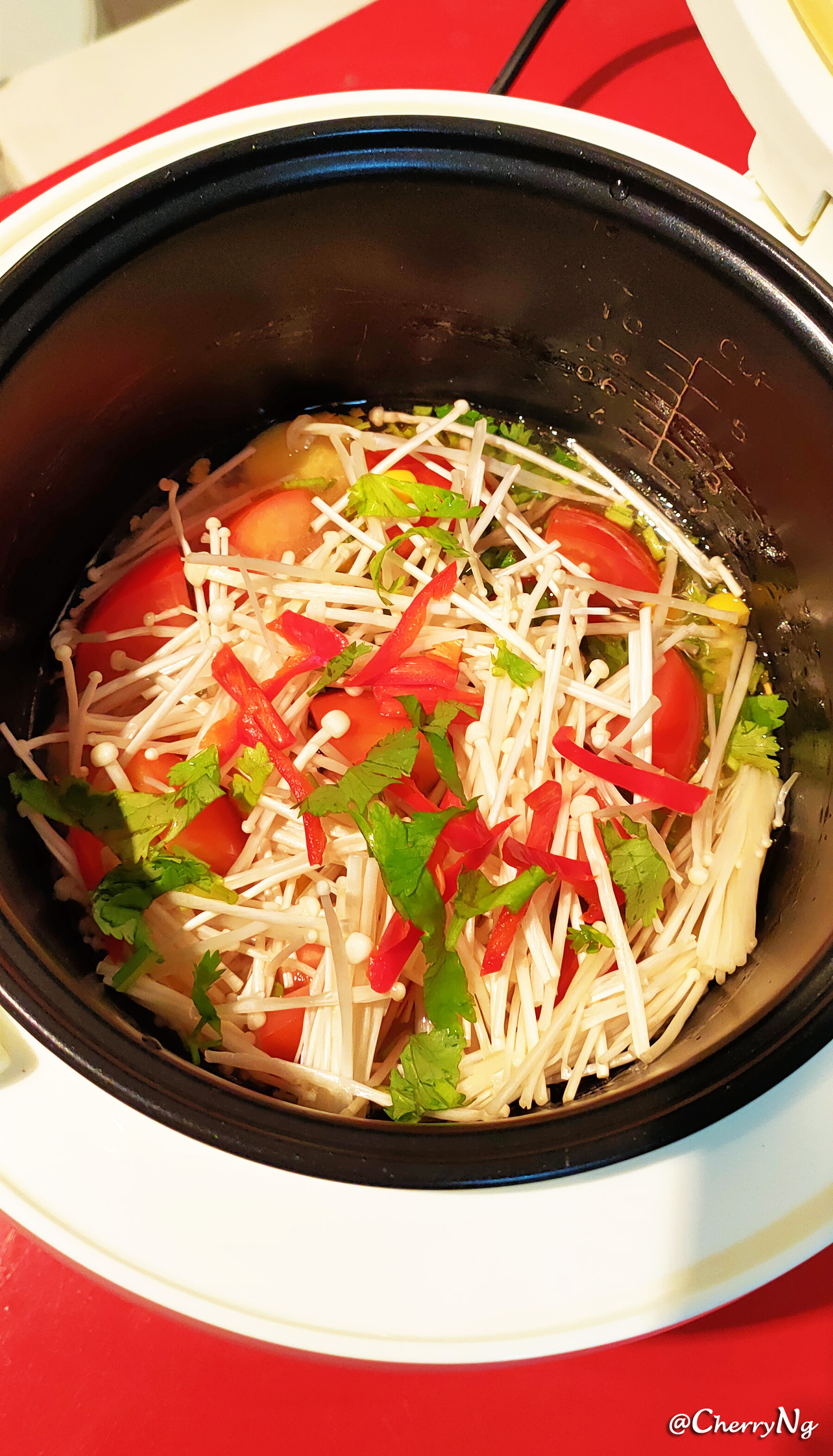 Add in Enoki mushrooms, tomato, corianders and chili.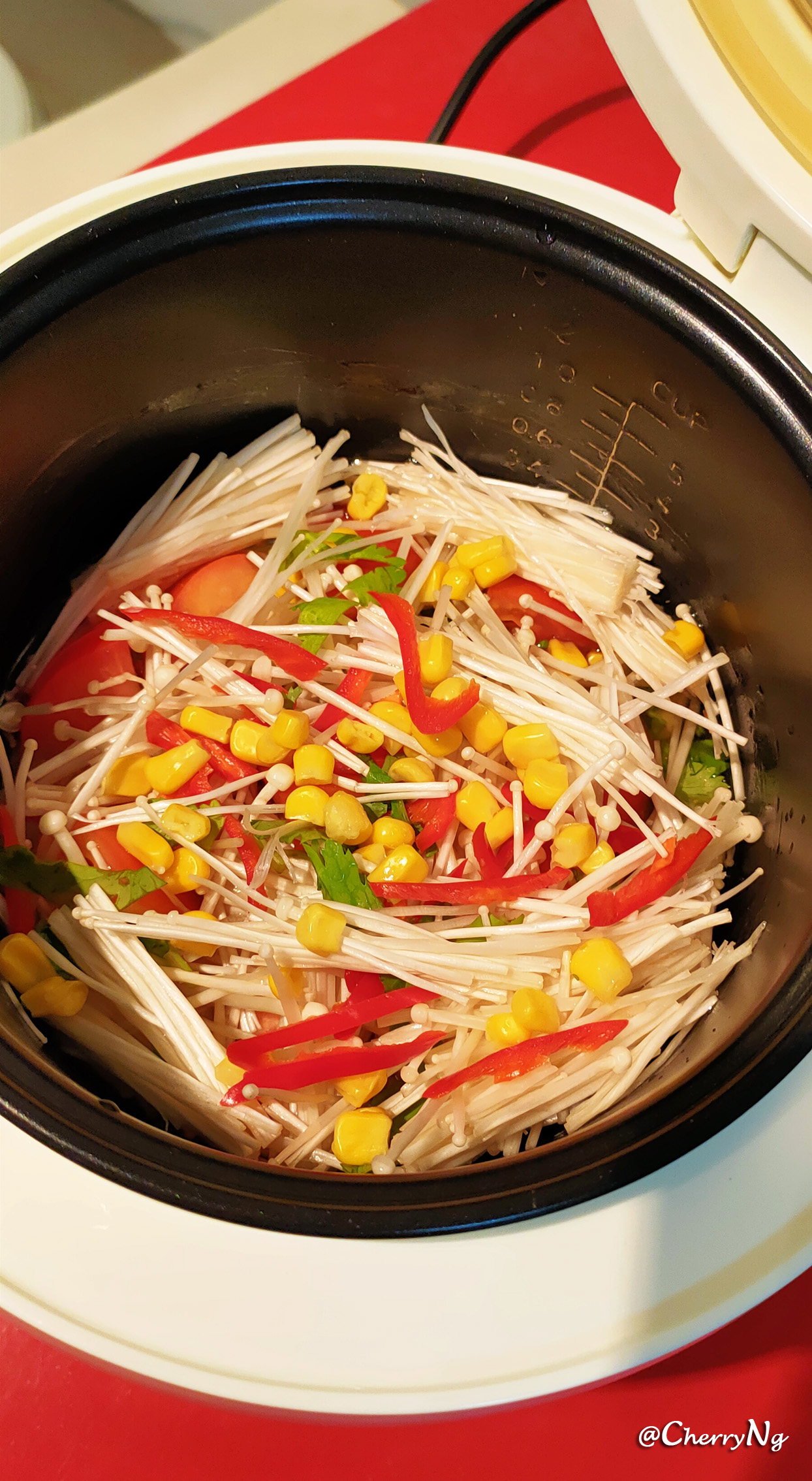 Then put sweet corns to create more colourful and nutrition of this meal.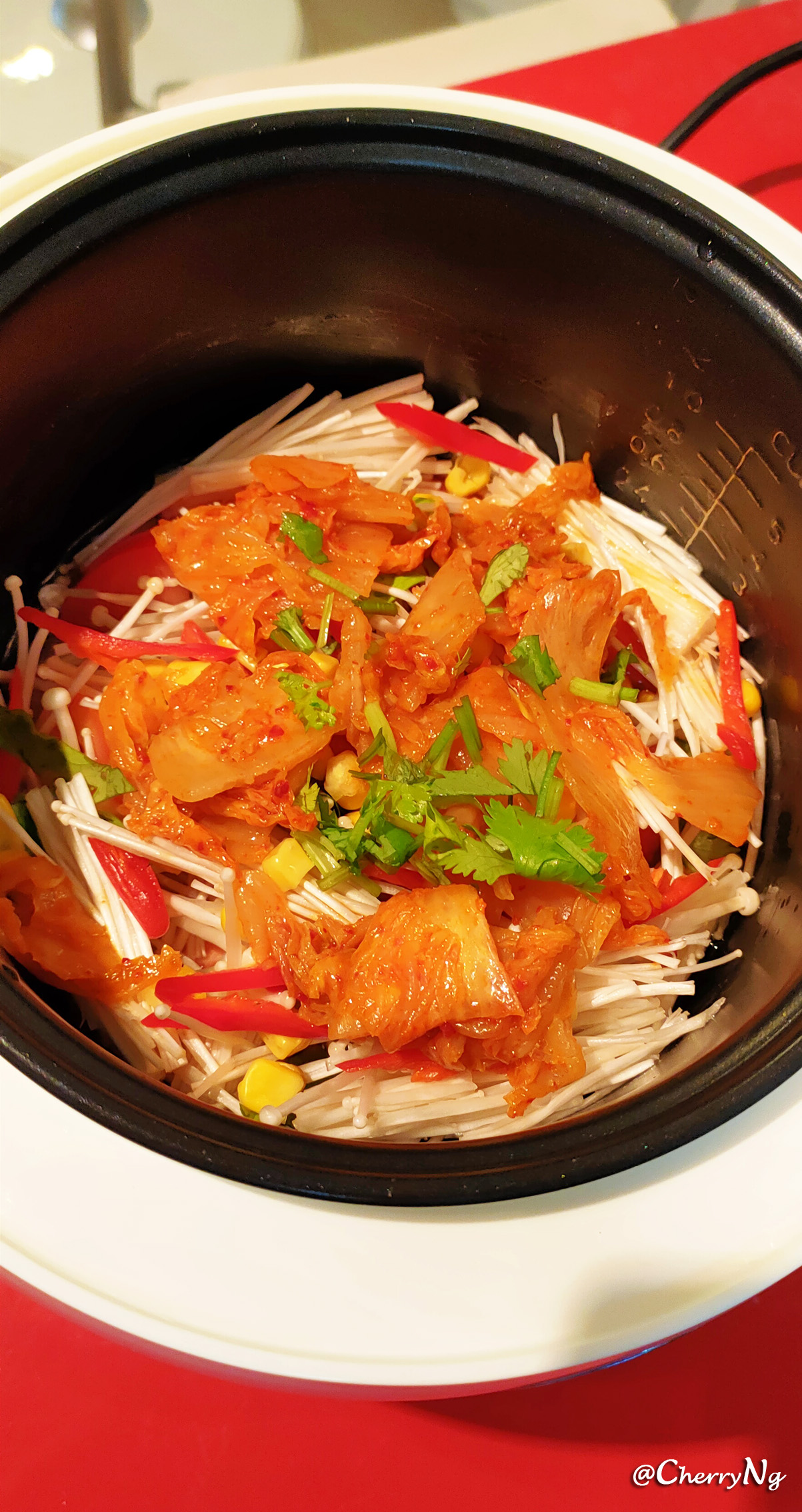 Lastly add in kimchi and a little of condiments such as vegetarian oyster oil, sesame oil, mushroom powder and 5-spice powder.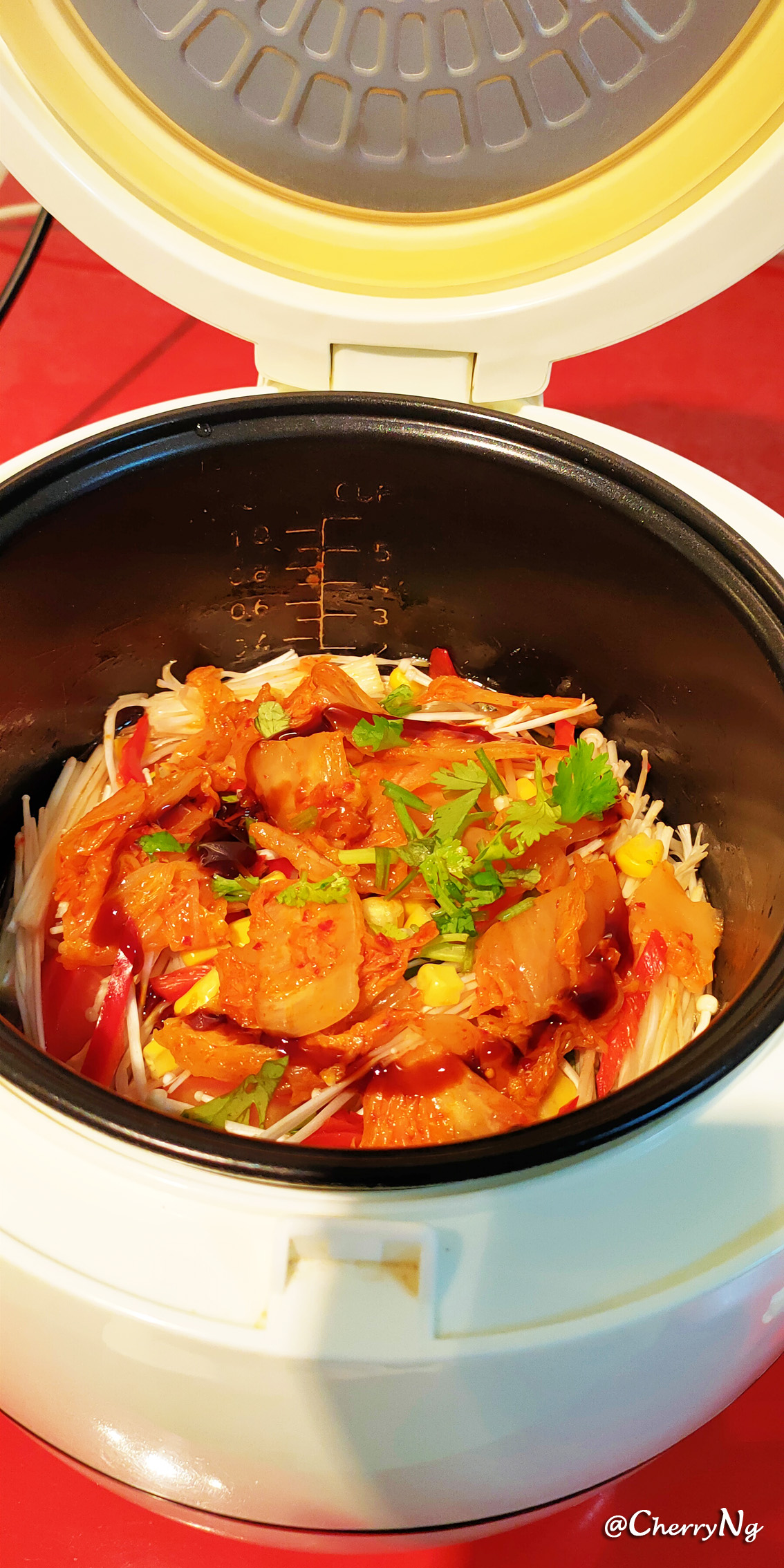 Cover the rice cooker and press to cook button.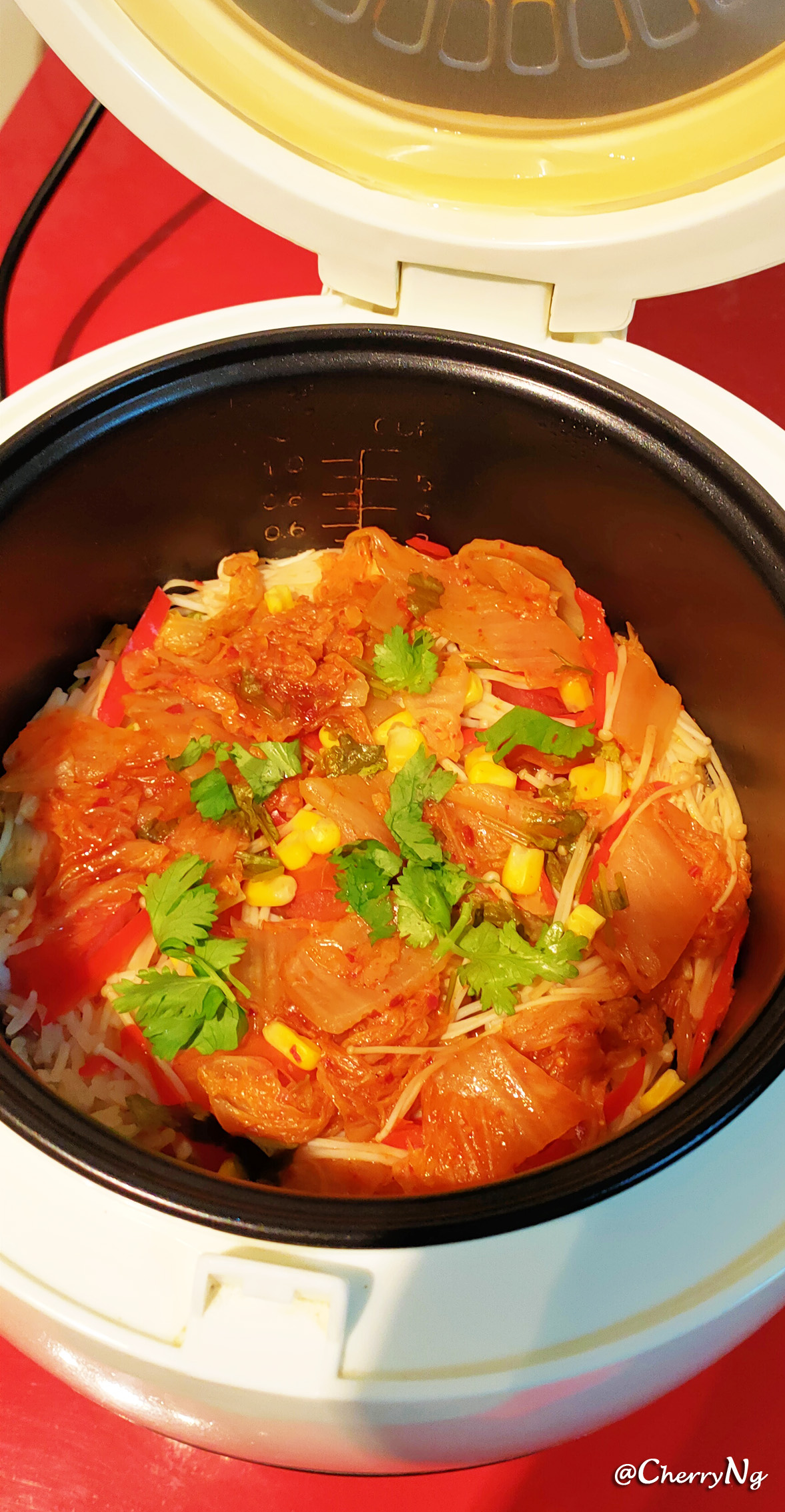 It's all automatically cook and done. Open the cover, blending the braised rice, it is done and ready to be served.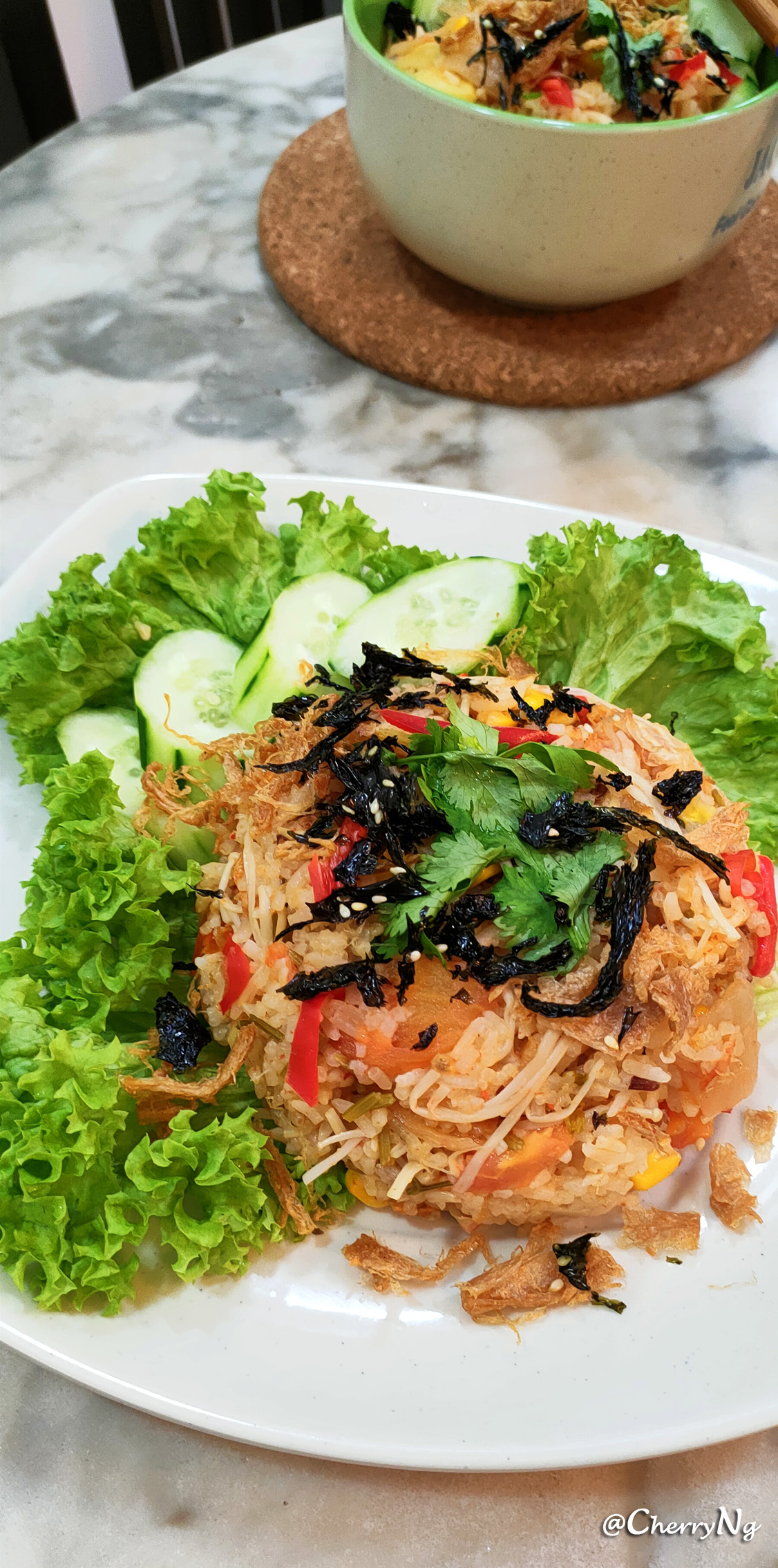 Add some fresh crunchy lettuce, Japanese cucumbers, and a little of seaweeds, Vege dried squid shreds, and corianders to more presentable look for serving.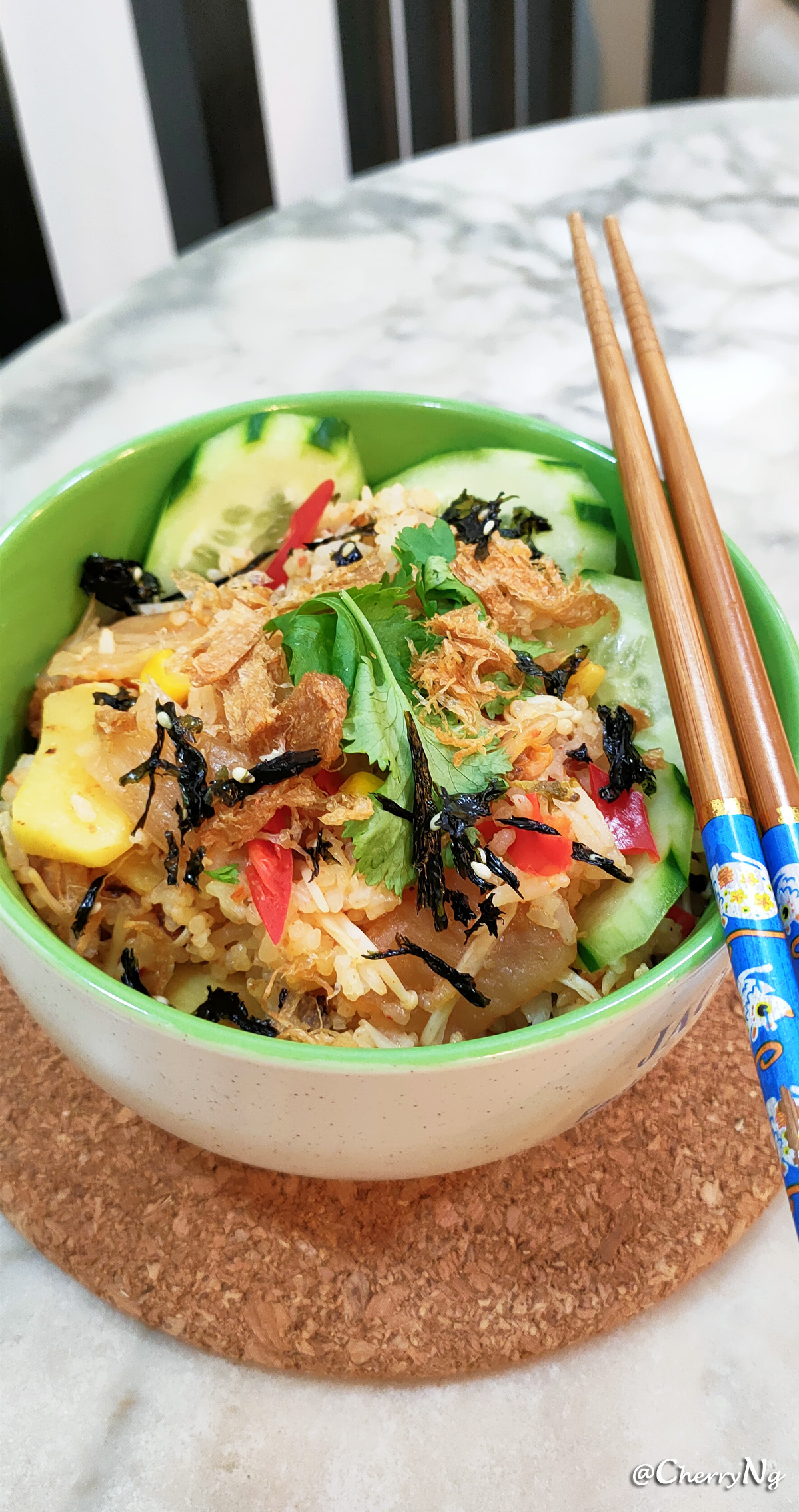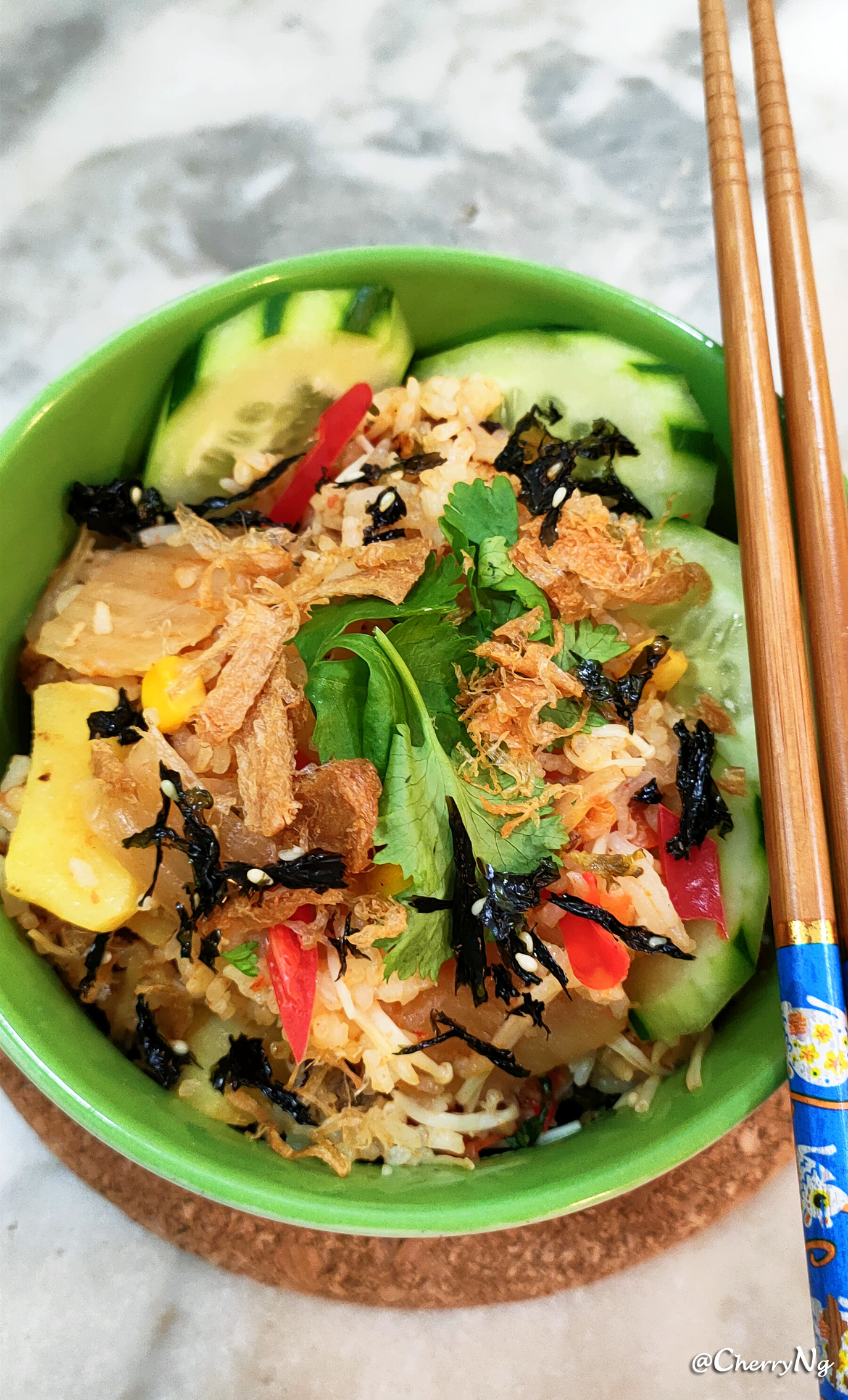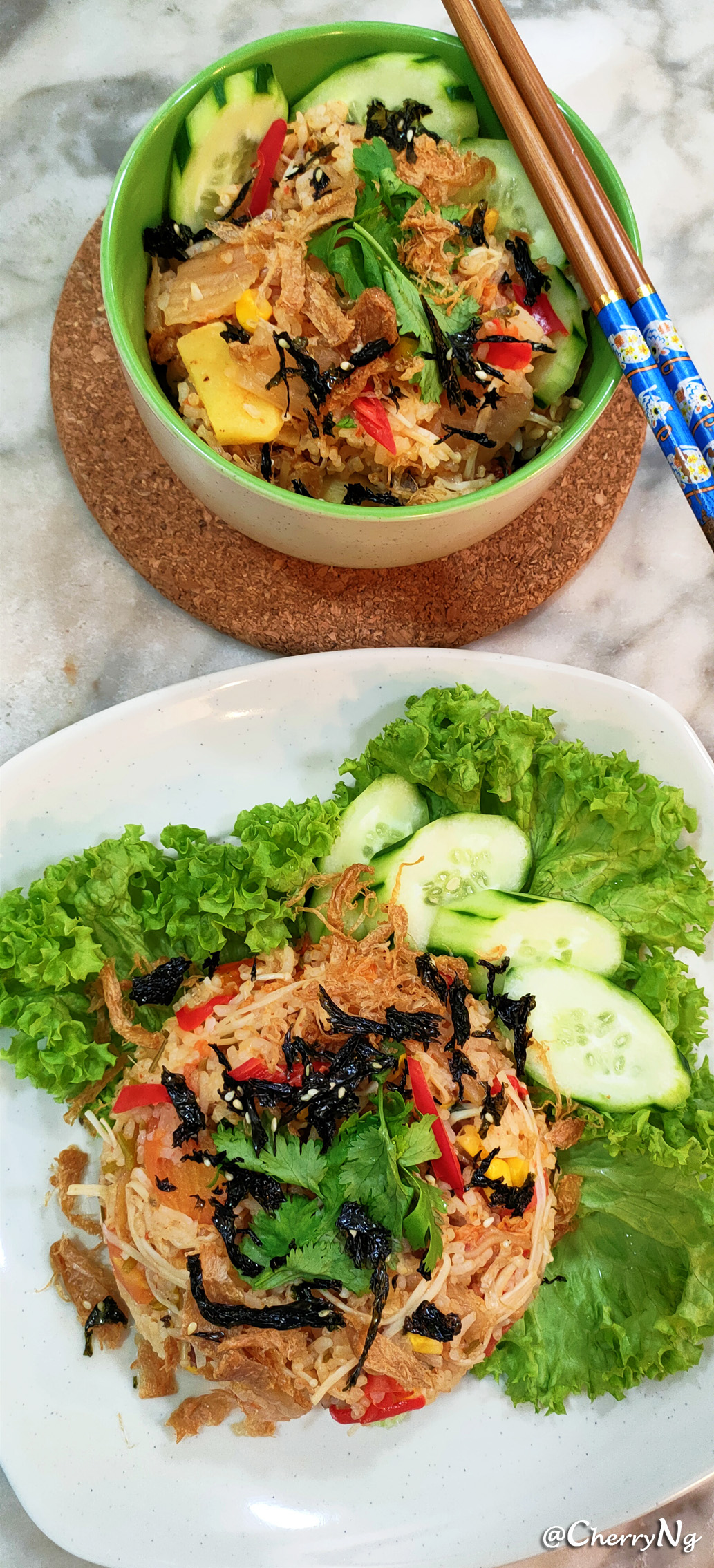 It is fast and easy to prepare this vegan meal as long as you have a rice cooker. It is also a healthy choice with balance nutrition and very delicious.
No matter how busy you are, working woman, youngster or elderly, I am sure you will like to cook a delicious vegan meals with fast and easy way.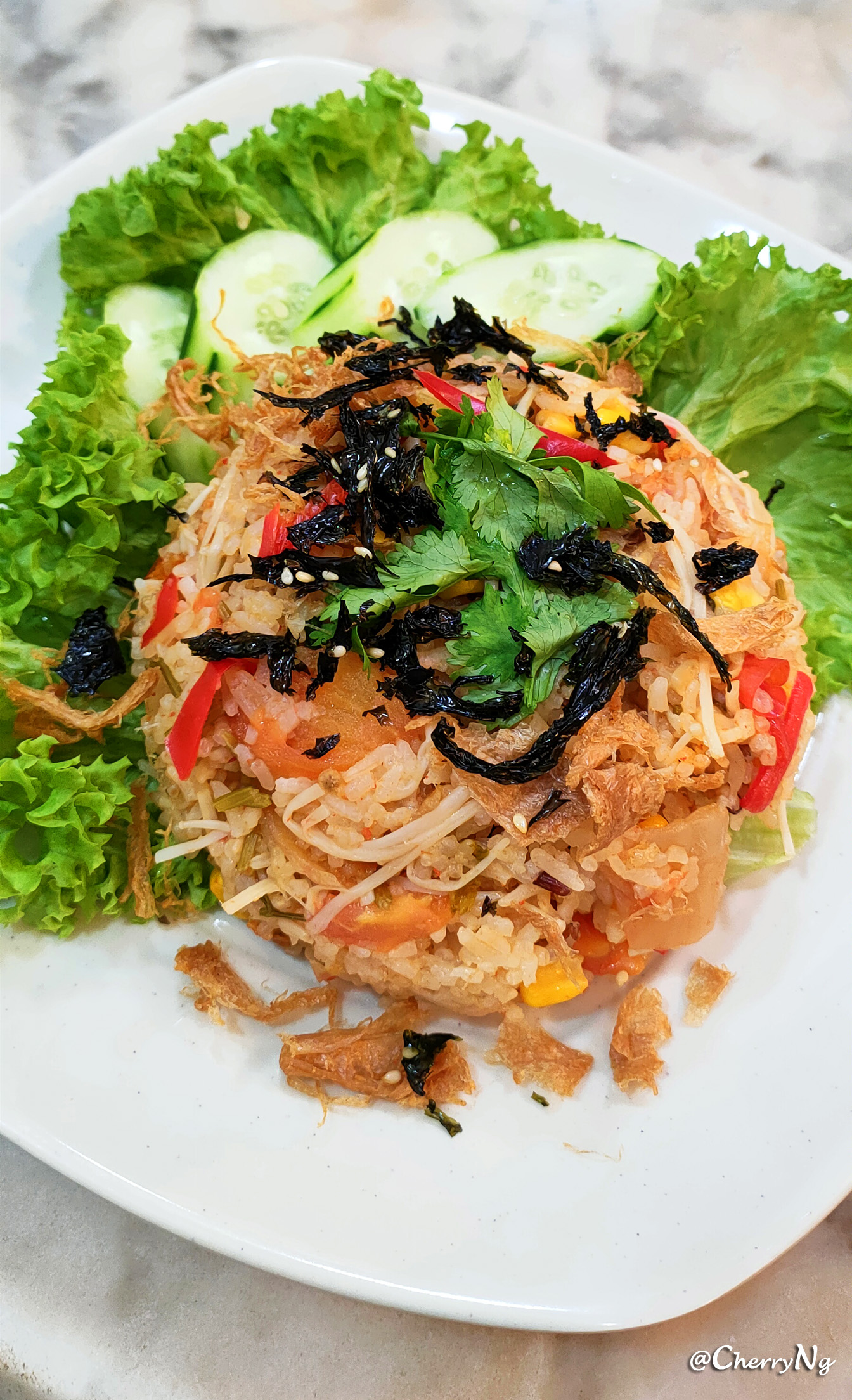 How do you think about this Braised Kimchi Tomato Rice?
Hope you have a wonderful and enjoyable day with your family and love one, always stay safe and healthy wherever you are.
Thank you for reading my post.
Welcome to take a look my collection!
NFT OpenSea collection: "Our Little Earth" https://opensea.io/collection/our-little-earth
NFT OpenSea collection: "Universe Little Monks" https://opensea.io/collection/universe-little-monks
---
---