Coinbase Cocks Up with X100 Bug
In today's YIYL we take a look at how everyone's favourite big spending shitcoin casino cocked up once again. If you focused on supporting bitcoin and lightning instead of being so desperate to push shitcoins on people maybe you would run a tighter ship, but you keep spreading resources and you're bound to make mistakes that reflect in real-time and people are going to exploit.
The latest in a lengthening line of cockups was picked up by a small percentage of users. Coinbase customers in Georgia (the country, not the state) were able to enjoy an hours-long price bug where a misplaced decimal point altered the exchange rate of the Georgian Lari (GEL) to 100x its actual value.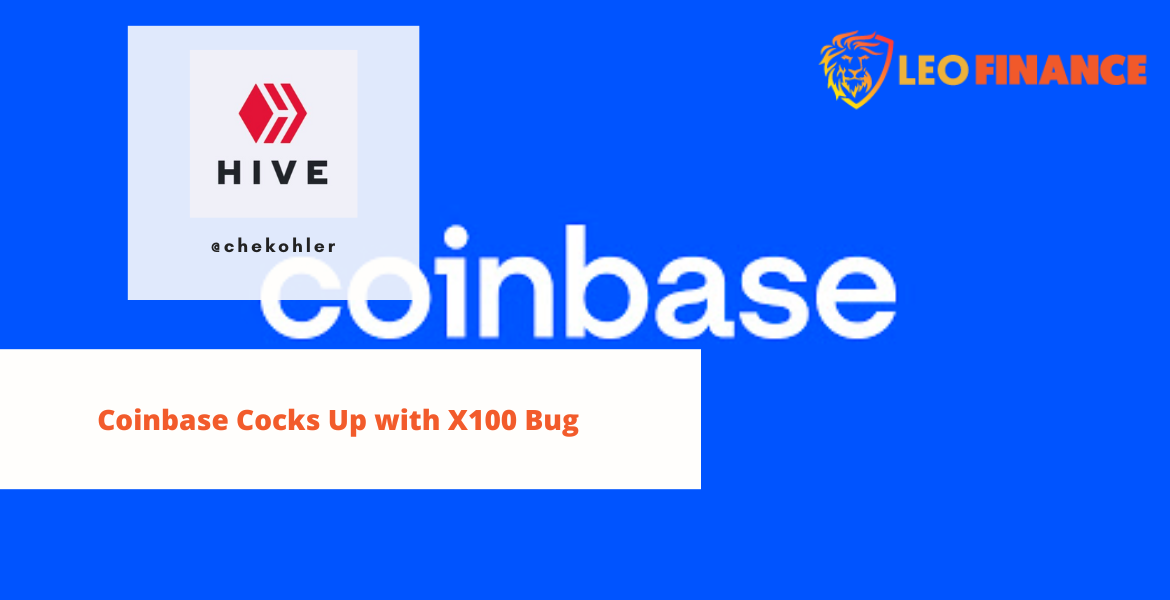 A easy 100x trade
These crafty Georgians were able to sell their cryptocurrencies for GEL to receive, in some cases, thousands of dollars more than the trades were worth. According to reports, some users exchanged $150 worth of bitcoin and shitcoins for $15,000, more than three times the national average salary in the country.
According to Coinbase, about 1,000 users took advantage of the error. Imagine being able to secure 100x whatever you had sitting on an exchange and expecting people not to take advantage of it, and it just shows how a simple mistake like a decemil point can impact your business.
Here is a list of a few trades that were able to bag the premium.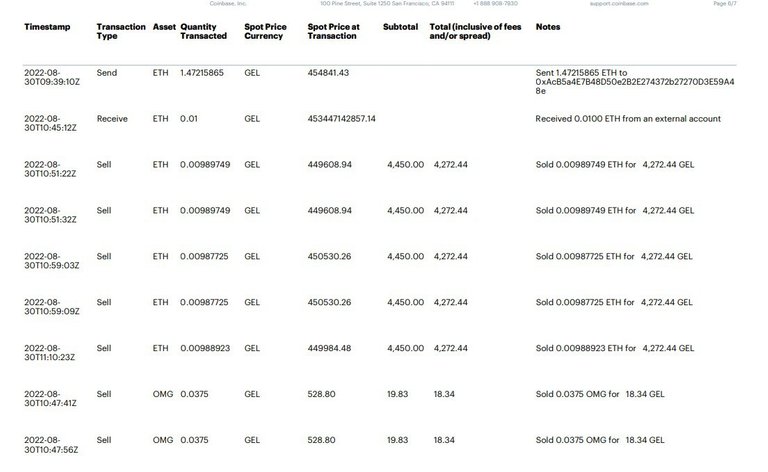 Missspriced ETH for GEL sales
The banks aren't going to let you score
So for those who think that these traders did secure the trade of a lifetime off the backs of Coinbase market-making funds, you're wrong. Not all of those 1000 Georgians are going to be able to enjoy that cash sadly.
Some users who took advantage of the bug and withdrew funds to their bank accounts found their accounts frozen shortly after, when Coinbase noticed the error and began working to claw back the funds.
At least two domestic banks are said to have been involved in the freezing of funds, though not at the direction of Coinbase, one source close to the matter has stated.
I think if you were going to do something like this your best bet would have been to pocket the gel premium and then sell it for bitcoin and cash it out to a hardware wallet.
Even when you are dealing with a KYC'd exchange who can put pressure on you knowing your identity, but since you're out of the US, who knows how hard they could press you and if it would be worth the hassle?
Centralised exchanges are single points of failure
If we consider the fact that coinbase a multi-billion dollar company that is publicly listed are able to make such mistakes, do you really think your money is safe with them? When are people going to learn these casinos are only interested in earning fees on their assets under management and nothing else.
When you have a goal like that you discount risk and that risk will pile up until it bites you in the arse.
sources:
Have your say
What do you good people of HIVE think?
So have at it my Jessies! If you don't have something to comment, "I am a Jessie."
Let's connect
If you liked this post, sprinkle it with an upvote or esteem and if you don't already, consider following me @chekohler and subscribe to my fanbase
| Earn Free bitcoin & shop | Earn Free Bitcoin & shop | Claim Free Bitcoin & Shop |
| --- | --- | --- |
| | | |
Posted Using LeoFinance Beta
---
---