"Hellraiser" Movie Review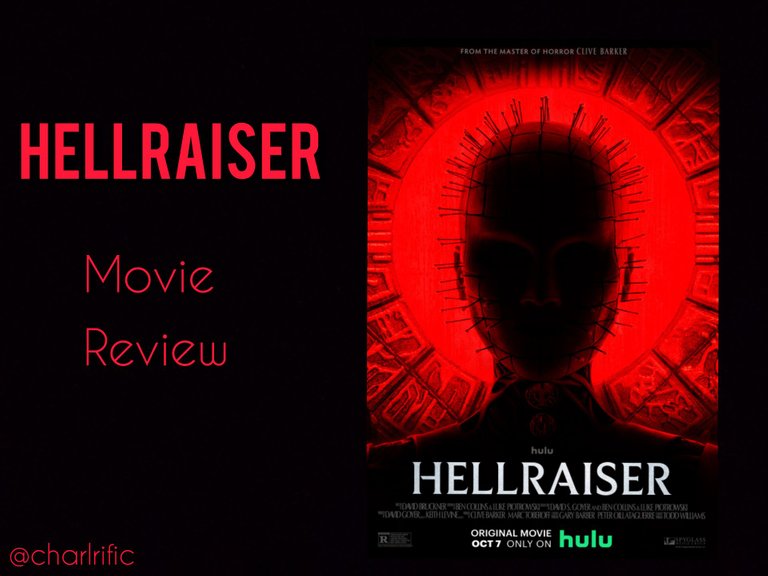 I felt like it's been ages since I got to watch a really scary movie, probably because I usually get a lot dissatisfaction from the the horror movies I see these days.
Regardless of all that, I decided to still give it a go and I opted for something new this time. That's when I stumbled upon 'Hellraiser' which is a 2022 American supernatural horror film directed by David Bruckner, and released just recently. This movie probably caught my eye because of the catchy title and the thrilling poster.
Not paying much attention to the synopsis, I was quick to presume it was what I was looking for.
Let's see how it turned out...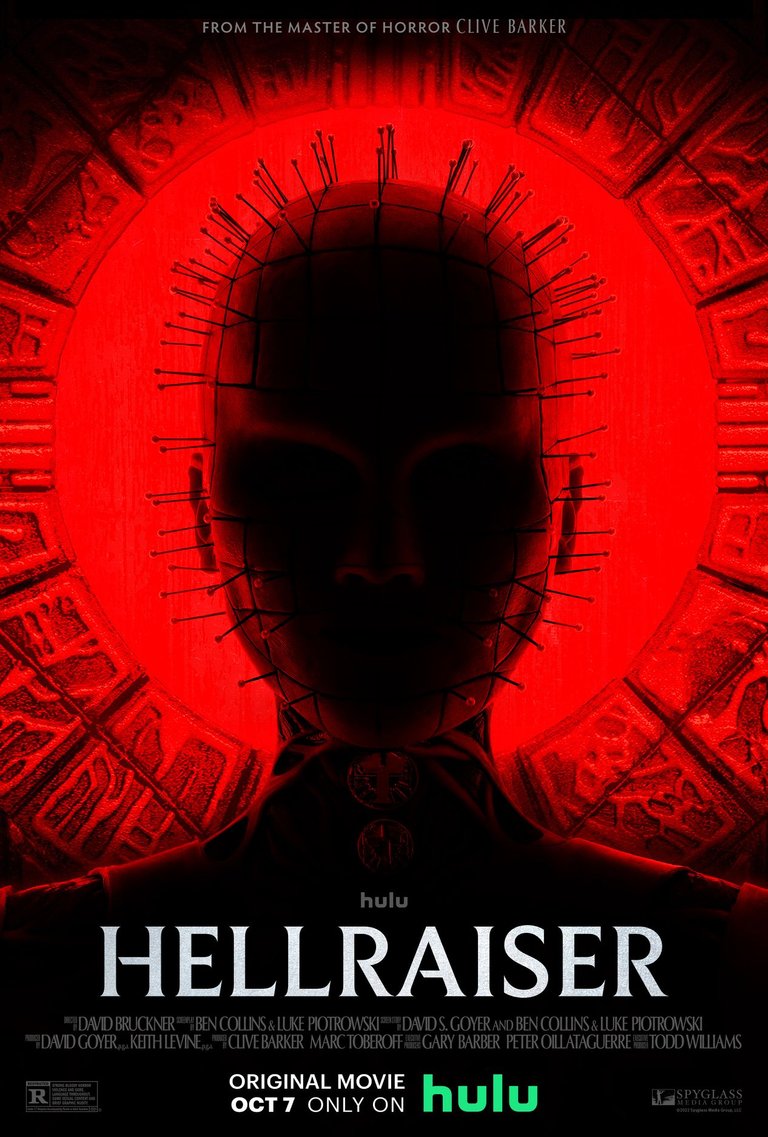 Source
"Hellraiser" portrays a young woman struggling with addiction who comes into possession of an ancient puzzle box, unaware that its purpose is to summon the Cenobites, a group of sadistic supernatural beings from another dimension.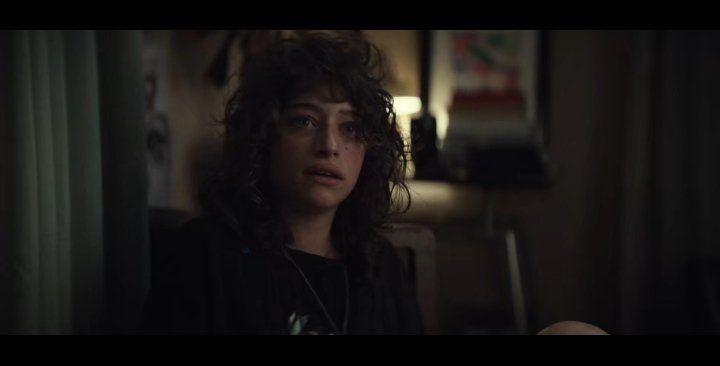 Riley (Odessa A'zion) who is the protagonist, is a recovering addict who is living with her brother, Matt (Brandon Flynn), his boyfriend Colin (Adam Faison), and roommate Nora (Aoife Hinds). She is dating Trevor (Drew Starkey) who her brother Matt doesn't feel is a good option because he seems to encourage her drinking and pilling.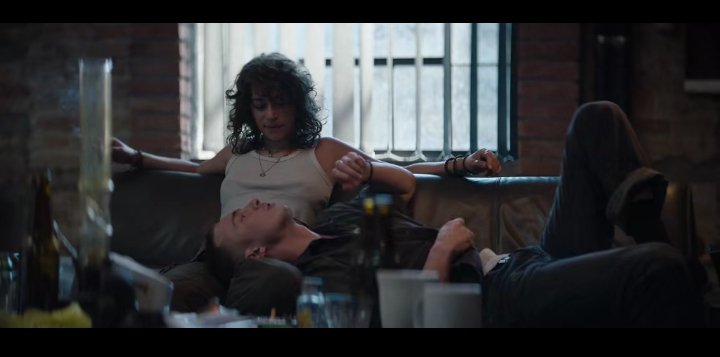 Trevor convinces Riley to help him steal from an abandoned shipping container belonging to a wealthy man regardless of the fact that they have no idea what's inside.
Riley agrees and they both carry out their plan, but all that they find in the container is a puzzle box which happened to be the Lament Configuration Box.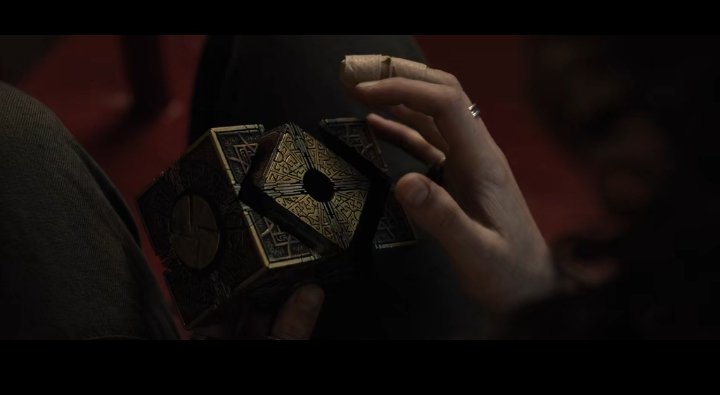 She is entranced by it and decides to hold onto it while they figure out where they can pawn it. She eventually gets caught by her brother who discovers she's still into drugs, and is thrown out of the apartment with the box.
Angry Riley takes her things and camps out at the local playground, takes some pills, and begins to play around with the box and gets the contraption to open.
While playing with it, the box changes shape, a knife pops out, it cuts someone, they die, and the box settles into its new form.
Feeling guilty about throwing his sister out, Matt hits the streets looking for her. When he finds her laid out on the park asphalt, he comes in contact with the configuration, and gets cut by the knife things go downhill for everyone close to the siblings.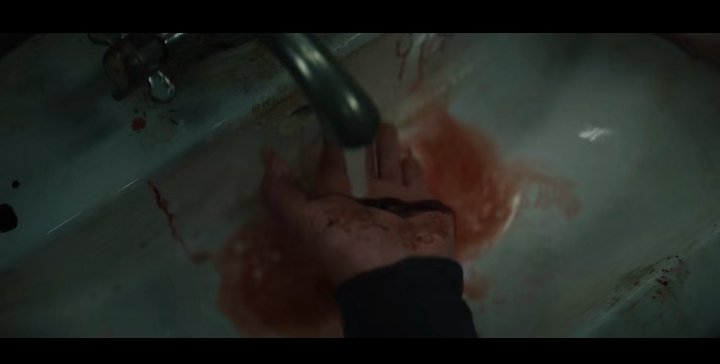 Eventually, Riley has to do some research, and she discovers that the wealthy man who owned the shipping container was Roland Voight (Goran Visnjic) who was a rich collector of occult objects and a forbiddingly powerful man whose role in the madness becomes frighteningly clear.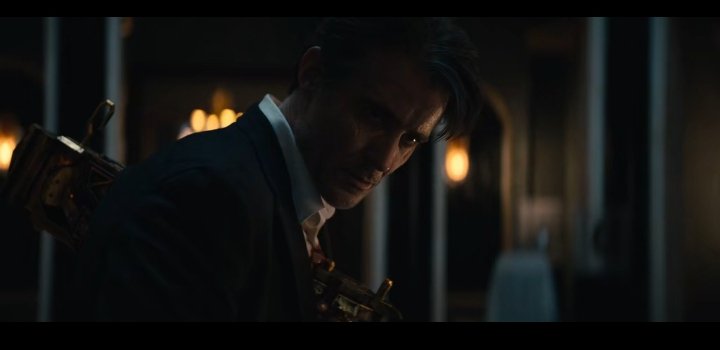 The puzzle box calls forth creatures called the Cenobites from another dimension, one where pain and pleasure are the same thing, and they seek only sensation and experiences.
Once summoned, the creatures demand sacrifices, and the damage Riley has caused in life now wreaks havoc on her friends and family in a supernatural dimension.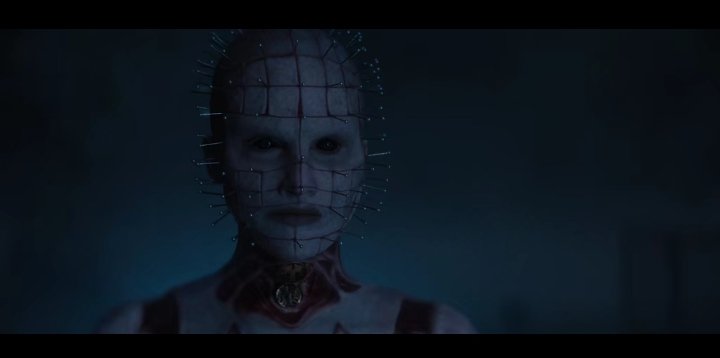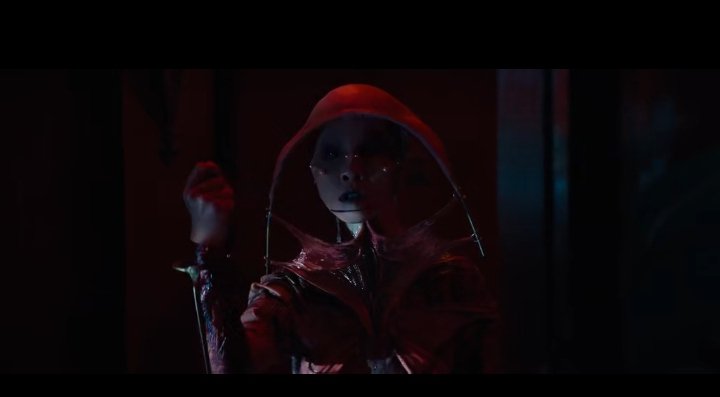 Further research leads Riley to learn what each configuration of the box means, and Riley and her friends end up in Voight's house with the Cenobites after them.

I eventually discovered that this movie is a remake of the 1987 original, written and directed by Clive Barker, based on his novella. Well this happens to be the first "Hellraiser" movie I'm seeing and I guess my opinions should be based on it.
Well I can't say I wasn't a bit thrilled by the movie.
Odessa A'zion (Riley) did deliver an awesome performance and the other cast did pretty well with their roles although, I didn't really see anything special about their characters that stood out, either in a positive or negative way.
The cenobites costuming wasn't so bad, they seemed to be really high quality.
Pinhead and other cenobites were kinda frightening in the beginning but i didn't really feel that way throughout the movie, probably because the story line just started to become displeasing.
I was really disappointed at the ending, it felt like the story wasn't even complete, I mean... they had to go through all that torture and horrifying experiences just to achieve nothing in the end. They weren't even able to resurrect Riley's brother, Matt and even Matt's supposed boyfriend, Colin didn't seem bothered since his disappearing.
I guess I expected too much so the movie didn't quite meet my expectations. Either way, the entire movie isn't that bad and probably would be more enjoyable for those who have seen the original.
But if I'm to give it a rating, It'd definitely a 5/10.
Thanks for reading!❤️
---
---