A Little Taste of My Fashion Sense.

There's a lot much more to fashion than most people think. Fashion is a common way of life and it's one of the many ways we express ourselves.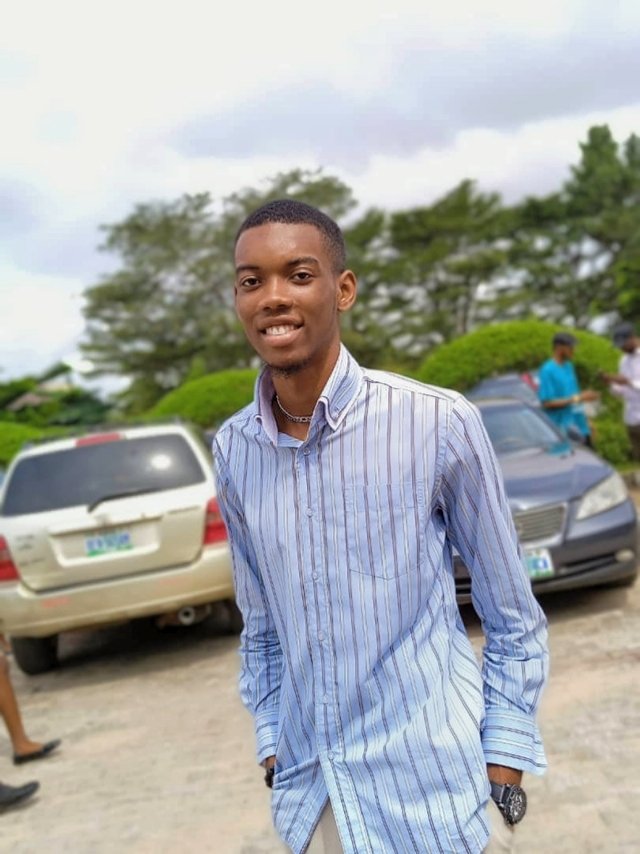 Photo of me after church
By what we choose to clothe ourselves with, we are able to define who we are and how we wish to be addressed by others around us. What you wear can actually affect how your colleagues and friends treat you. When someone wears a poorly designed and ill-fitting attire, they are likely to be seen by people as wierd. On the other hand, wearing smart, stylish attire is sure to grab attention and make people admire you.
Just like we have all other human characteristics which vary from person to person, we also have our different fashion senses.
Your fashion sense is your ability to choose clothes that make you look attractive .
Having a good fashion sense is having an instinct for how clothes look when worn together and also being able to combine those clothes to make an outfit that both looks good and expresses something about you.
Having a whole lot of clothes in your closet is really not enough. What actually matters is how you are able to select the right outfit for any occasion and appear presentable.
As for me, how I want to appear and the kind of clothes I choose to wear actually depends on the occasion. Before I leave my house, I'd look in the mirror and ask myself, "Do these clothes match?" and "Is this right for the occasion?".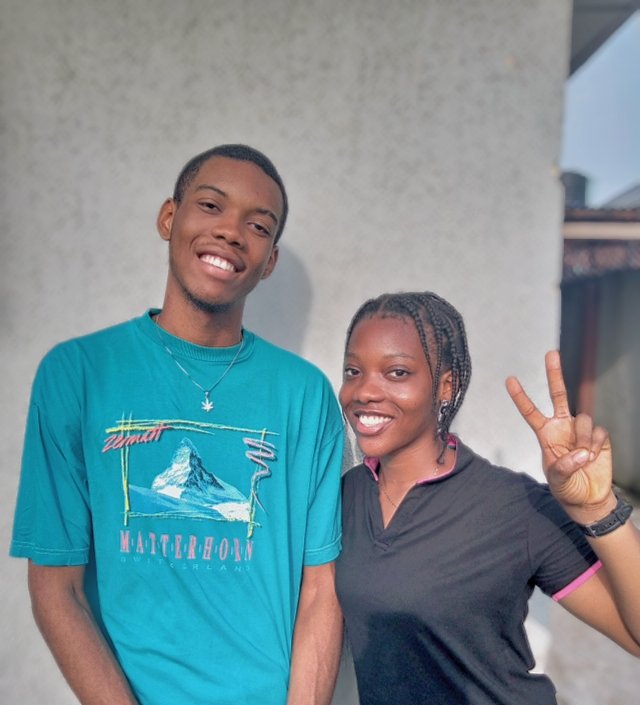 Photo of me and @dimmablogs
I'm a very simple guy, so most times when I dress to go out, I ensure my outfit maintains a good level of simplicity. I really value my comfort, so I make sure to put on clothes that aren't too uncomfortable or require me to make adjustments every five minutes.
On a normal day or when I have to go for lectures in school, you would usually find me on a pair of jeans and a simple t-shirt or polo.
I really love wearing jeans and I always choose to go for a plain black or a blue one because I know they can match any shirt I choose to wear them with.
The kind of t-shirts I wear are the plain ones with very few designs and the colors I love to go with my jeans are white, red, blue, yellow, orange and sometimes black.
Whenever I have these clothes on, I always go for a pair of sneakers (white preferably) or palm slippers. Then I top it top with a wrist watch and sometimes, a face cap .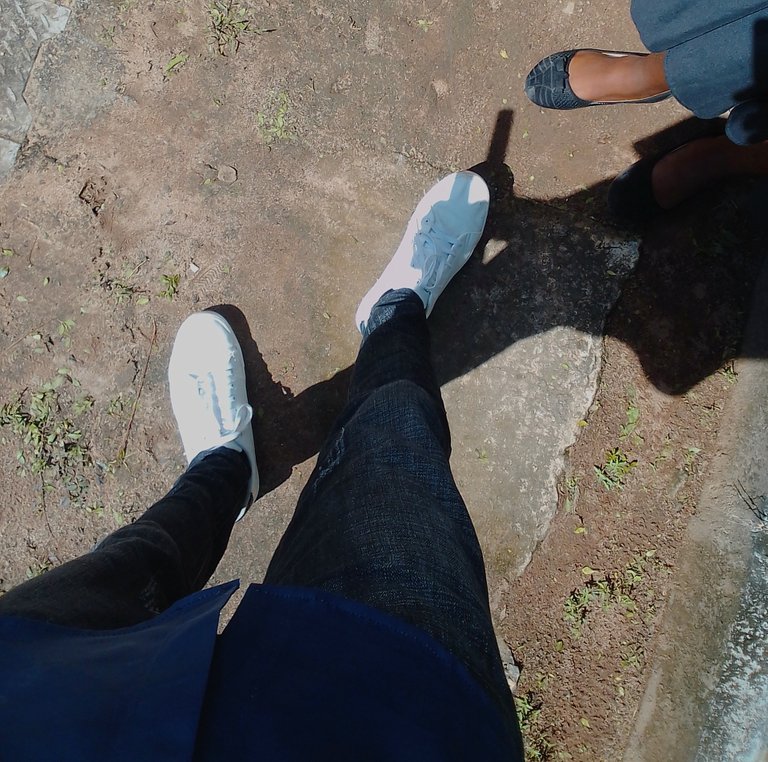 But when I have to go to more cooperate occasions or to church. I put on casual long sleeve shirts and plain trousers with my sneakers.

If there's a kind of outfit I don't really like, it would definitely be native attires. Not actually that they're bad , I mean, I usually see people dress in native wears and they look really great but I just feel like they look really weird on me. Each time I have to get one for a family occasion, after wearing it for that day, I find myself never wearing it again.
I also do not like jeans with extreme designs. When I see jeans that are extremely ripped or have so many color designs and attachments from other materials, I get so irritated.
I like my jeans simple and with a single color. Ripped jeans are not bad but for me to wear them, they mustn't be too extreme.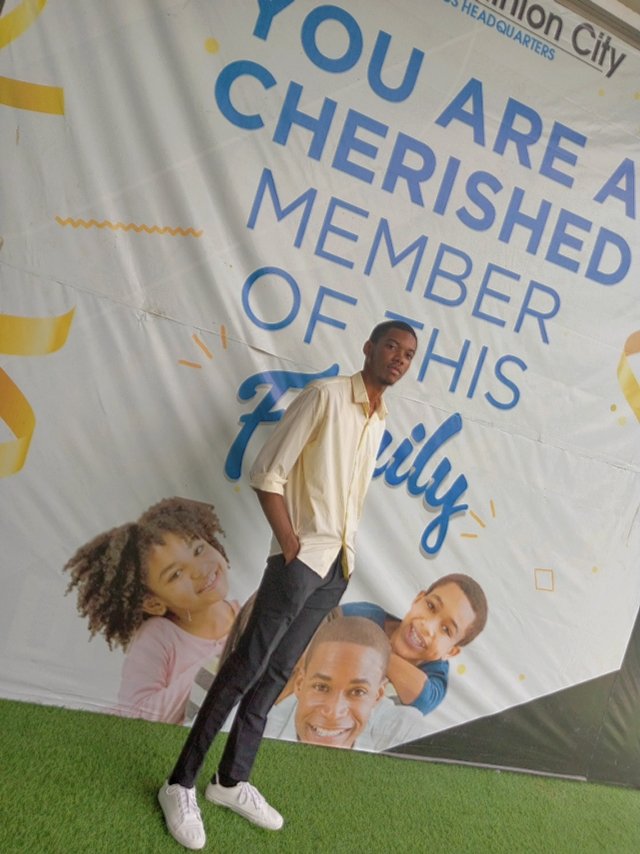 Which ever way that I choose to dress, I make sure it's such that I appear, decent, smart, and respectable. It really doesn't require that we spend a lot of money buying expensive clothes to appear presentable, for we can still achieve perfection in our dressing with the cheapest of clothes. It just requires that we have a nice fashion sense.

This post is my response to the @hive-learners weekly posting topics for week 35 edition 01 on the title "Fashion Sense".
P.S. All photos are mine.

You're free to share your thoughts with me in the comments section .😊
Thanks for reading!❤️
---
---