Pond Landscape Painting With Acrylic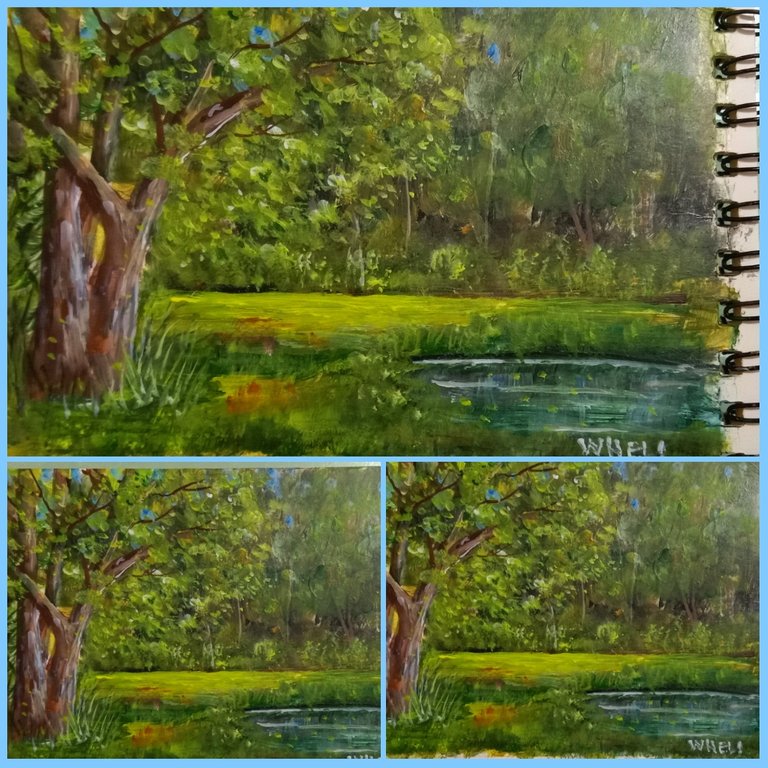 Hello Hiver Friends, another landscape painting I created today. This time I use acrylic paint.
Today's post, is not complicated this is basic for traditional painting, I did not put a lot of details, but to make more attractive I put a small pond. Beginners artist can follow this easily. be reminded always not to forget to start with preliminary sketch so that you will know where your painting go.
Materials Needed:
👉 Watercolor Paper or sketching Paper
👉 Pencil and eraser
👉 Ruler
👉 Clean Water
👉 Rag
👉 Paper napkin
Acrylic Paint: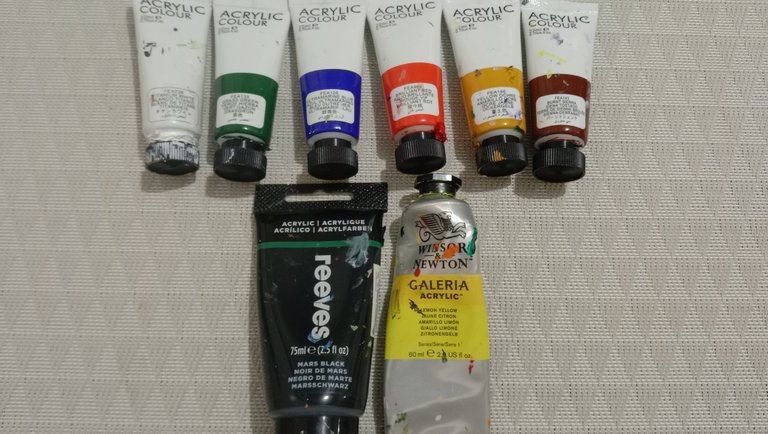 👉 Titanium White
👉 Grass Green
👉 Ultramarine Blue
👉 Brilliant Red
👉 Yellow Ochte
👉 Burnt Sienna
👉 Mers Black
👉 Lemon Yellow
Brushes: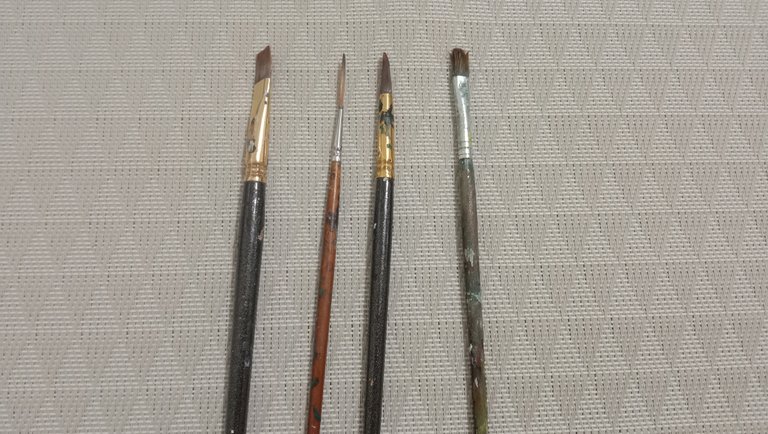 👉 Flat Brush /small #10, 10/32 / 8.0mm
👉 Liner Brush #2 / 2/32" / 1.6mm
👉 Round Brush #8 / 5/32" / 4.0mm
👉 Filbert brush
Process: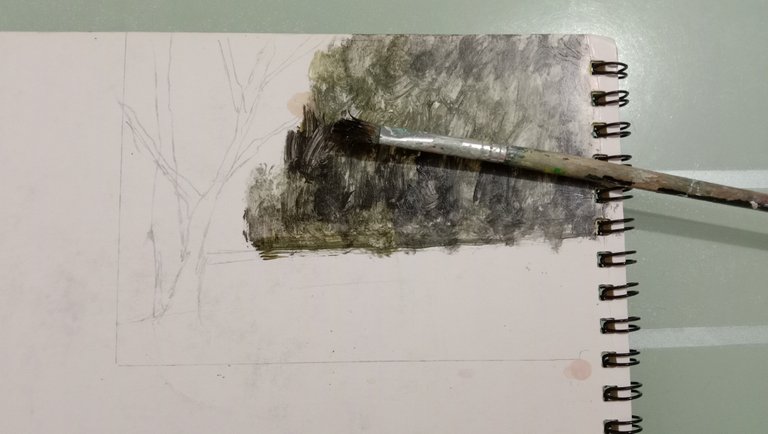 After I make the outline, I started painting the background with grass green mixed with black. I used Filber brush in creating the background or the distance trees.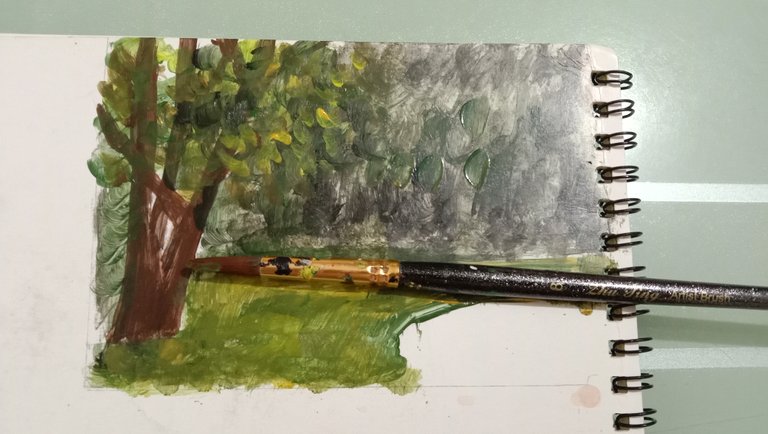 This part I painted the big trees using burnt sienna mixed with black. I used round brush in painting the trunks.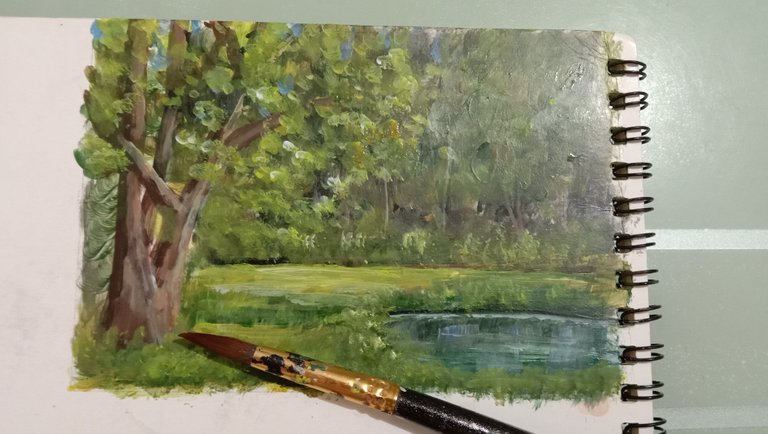 The highlights of the tree trunks I used burn sienna and white. I put some highlights also of the background trees leaves to change their texture,.I mixed the grass green, white and yellow ochre. The same brush I used which is the filbert brush.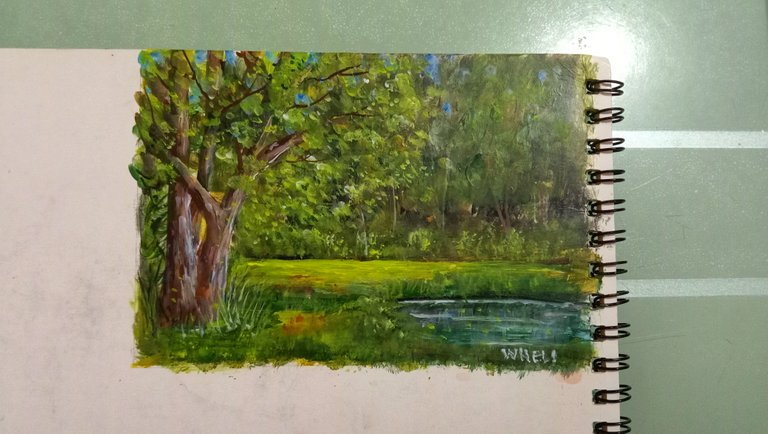 The first layer of the leaves of the tree usually a darker color, the highlight are yellow and white. I used the flat brush in creating the pond with ultra marine blue, white and the shaddow which is grass green. lastly for some detail I used the liner brush in creating water lines, grasses and tree limbs.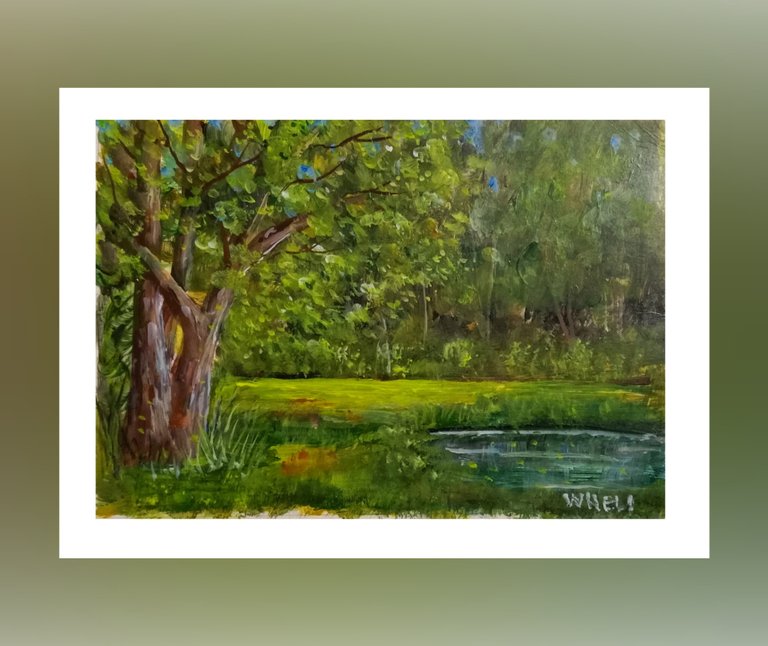 This is the finish painting.
That's all for today, I hope you like this post and thank you for stopping by! Have a great day! Happy Painting!😀
@caydenshan


---
---