My Favourite Song - Megham Karukatha

Megham Karukatha is lovely song from 'Thiruchitrambalam 2022' Tamil movie (Indian Movie). I know Hindi language, but I don't know Tamil. My mother tongue is Marathi. Still, I like to hear song from different language which I don't know.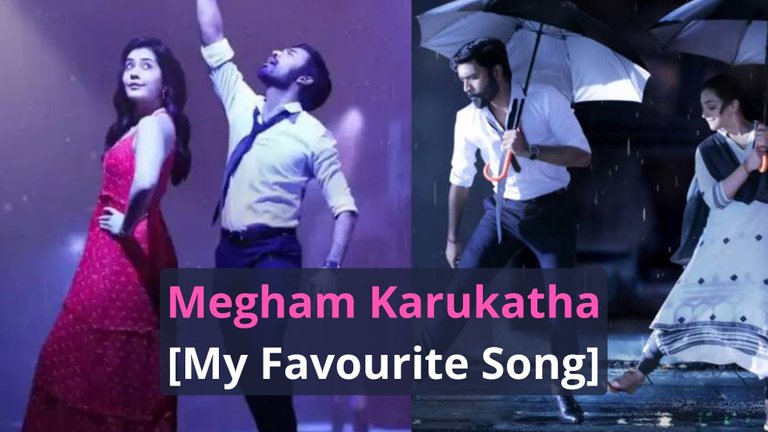 Image Source and text added using canva.
---
Megham Karukatha is my favourite song in recent time. This song is sung by Dhanus (A famous Indian superstar). The lyric for song is also written by Dhanush and Dhanus was hero in this movie. So, you will know how extraordinary he is. He is truly a gem in Indian cinema. Also, Dhanush is one of my favourite actors (I am madly Dhanush fan, that's the reason I got to know about this song). That song is already famous. There are around 100M+ views on this song available on YouTube.
Video Source
---
Why do I like it?
To be honest, main reason to like this song is Dhanush itself. His unique voice and beautiful lyrics that sooth our hearts. The song is all about love and friendship.
I couldn't know much because of language barrier. But feeling is just amazing. Beautifully choreographed dance, creative set and great visuals are the best thing about song that I liked.
How does it make you feel?
This song makes me feel happy and relaxed. Every time I hear this song, I get smile on my face. Even video is amazing for this song, so it's great to hear as well as watch this song.
That's it for my today's blog. Thank you...

This post is an entry post for the Favourite song - QC contest 30 by @queercoin
I hope you liked my post. If you want to see similar content. Then you can follow me. Have a wonderful day. Thank you...


---
---