Cookies filled with dulce de leche and covered with chocolate | Explosion of flavors
Ingredients
600 grams of wheat flour with leavening agent
60 grams of corn starch.
250 grams margarine.
300 grams of sugar.
2 eggs.
1 teaspoon vanilla essence.
Lemon zest to taste.
Preparation
In a bowl add the margarine with the sugar with the mixer at medium-high speed, add the eggs 1 by 1.
Then add the lemon zest and essence.
Finally add the dry ingredients, previously sifted, and add them little by little, from the outside in, using a wooden paddle, then finish mixing by hand. Place on a work surface and roll out to cut.
---
---
This biscuit recipe can be found in the following
link
This time I filled these biscuits with dulce de leche, because of the size of the biscuit I made I added 8 grams of dulce de leche, and then I covered them with chocolate icing.
For the chocolate coating I needed:
300 grams of semi bitter chocolate for coating.
17 millilitres of vegetable oil
Preparation
Place the chocolate in a bain marie, once most of the chocolate has melted, add the oil, mix it in and let it cool a little, then add the biscuits.
Once they have been bathed in the chocolate, leave to cool on waxed paper.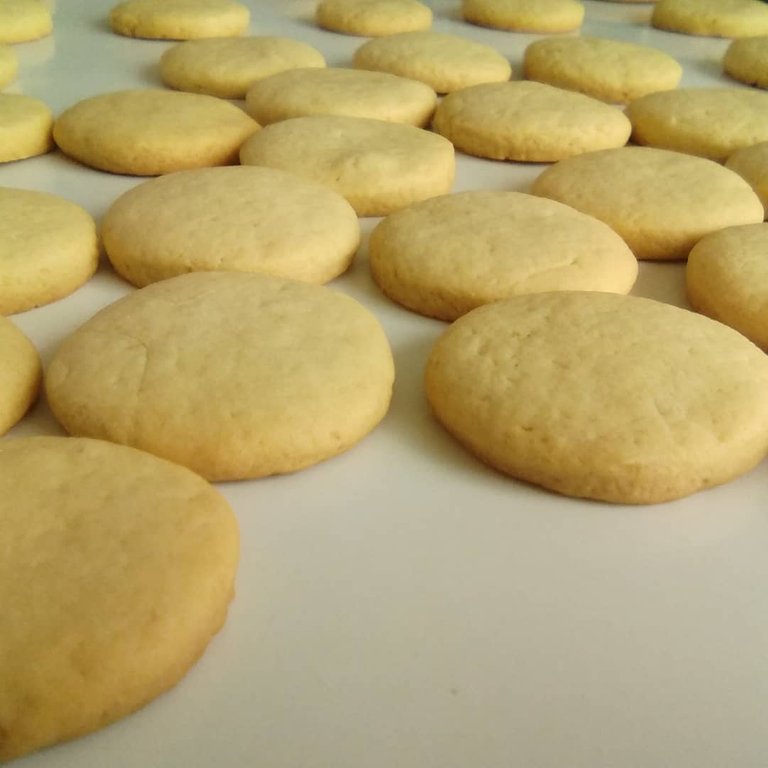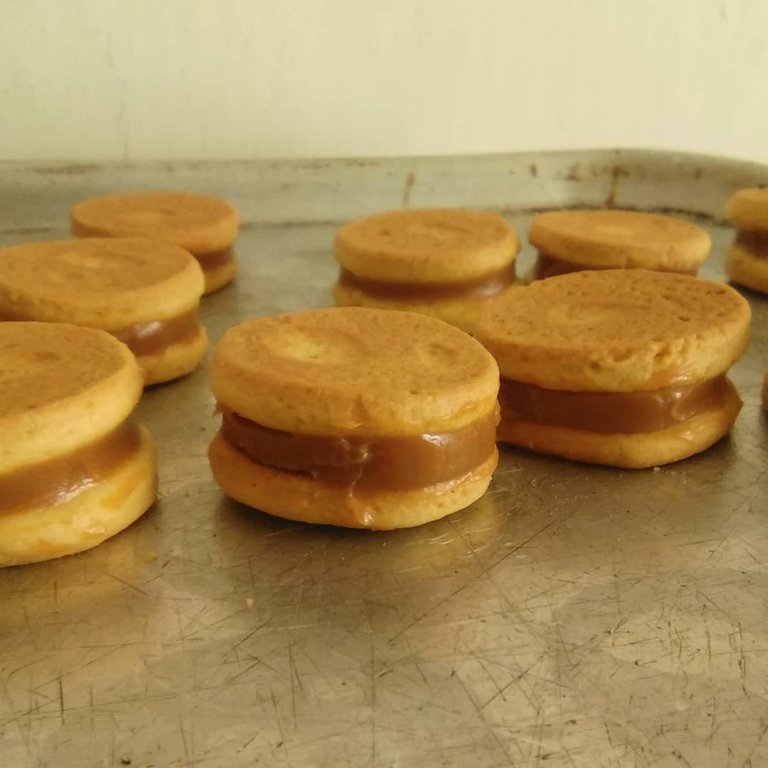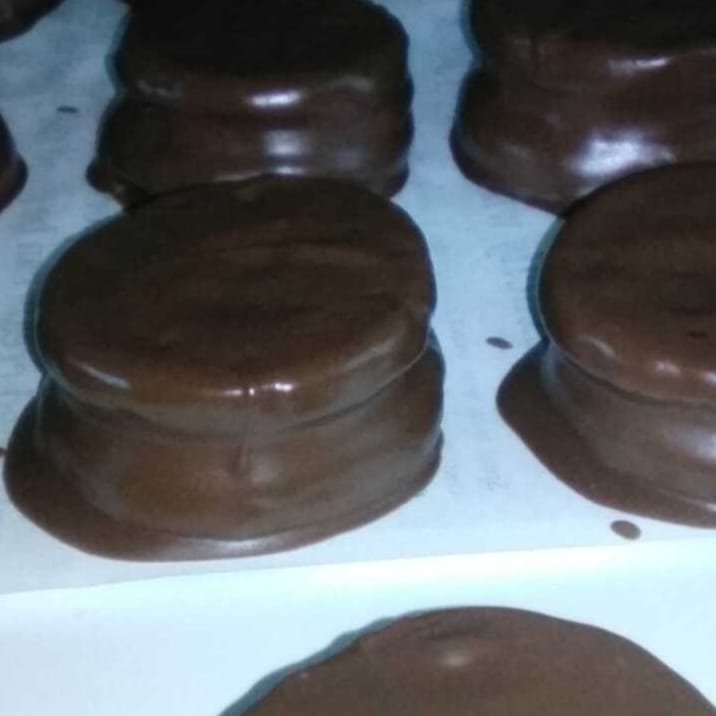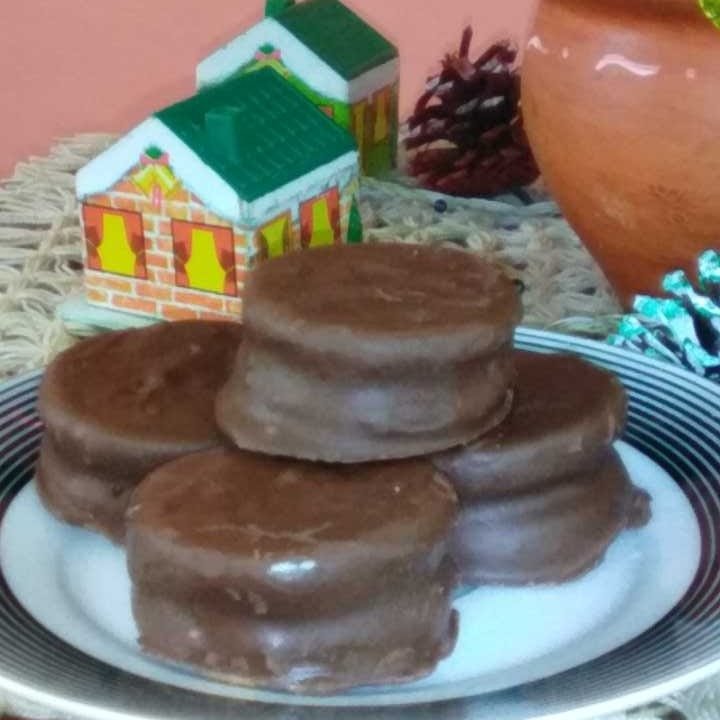 ---
---