Light of hope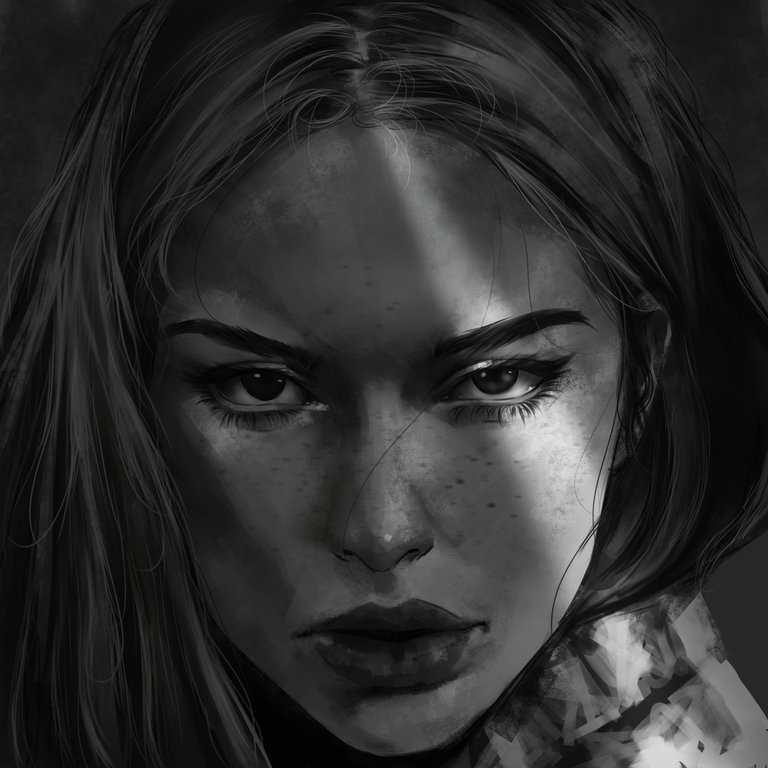 What's up people, how are you? welcome to new post, tonight this afternoon I was making this illustration to not lose the rhythm, how have you been spending these last days of the year...personally I've been trying to take it more relaxed, like a semi vacation, I leave you with the process.
Que pasa gente, como estan? sean bienvenidos a nuevo post, esta noche esta tarde estuve realizando esta ilustración para no perder el ritmo, como han estado pasando estos últimos días del año? personalmente he estado tratando de tomarlo mas relajado, como unas semi vacaciones, los dejo con el proceso.
Process / Proceso
This portrait I decided to do it in black and white to practice with the textures of sai a little bit, I tried to give it a similar aspect to the painting, quite rough and textured, especially in the part of the skin, first I was placing the base colors in a rather rough way to then begin to soften them little by little.
Este retrato decidí hacerlo en blanco y negro para practicar con las texturas de sai un poquito, intente darle un aspecto similar a la pintura, bastante rugoso y texturizado, especialmente en la parte de la piel, primero fui colocando los colores bases de manera bastante tosca para luego comenzar a suavizarlos poquito a poco.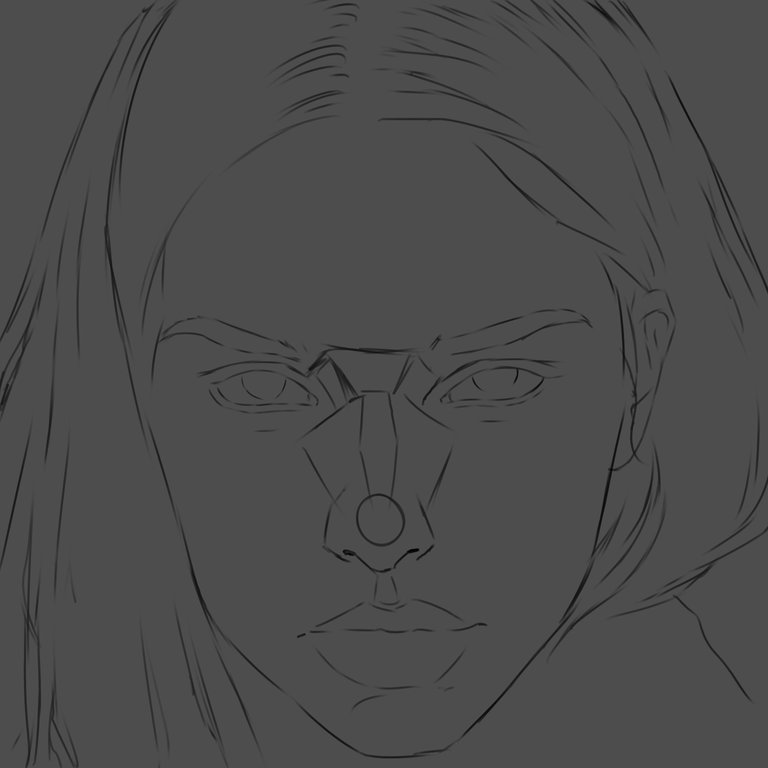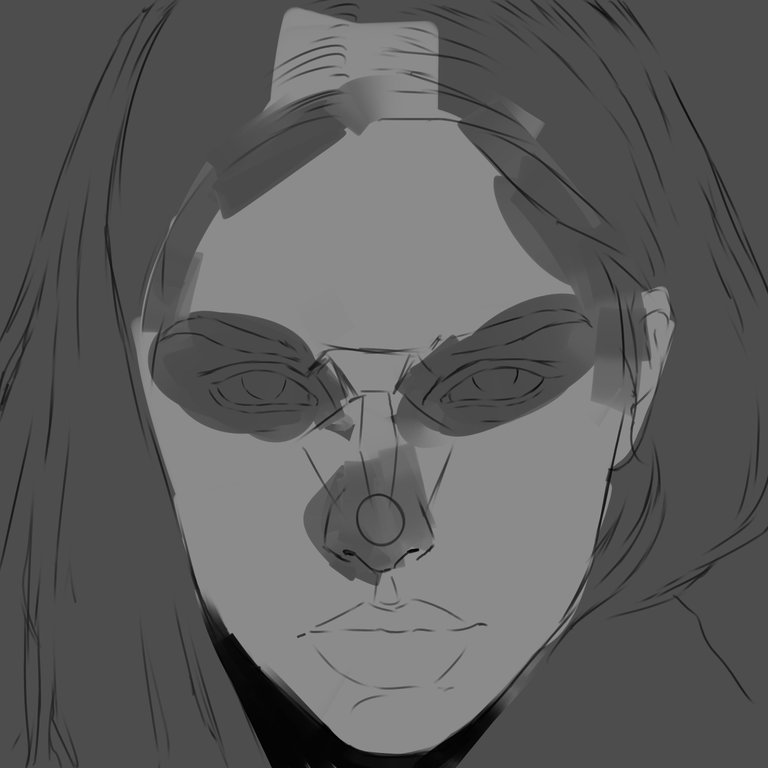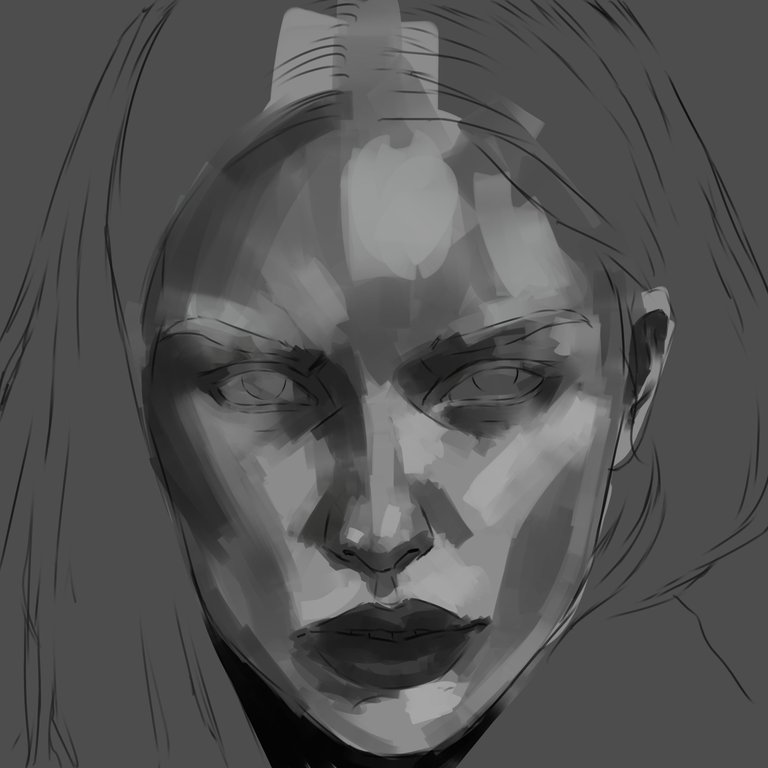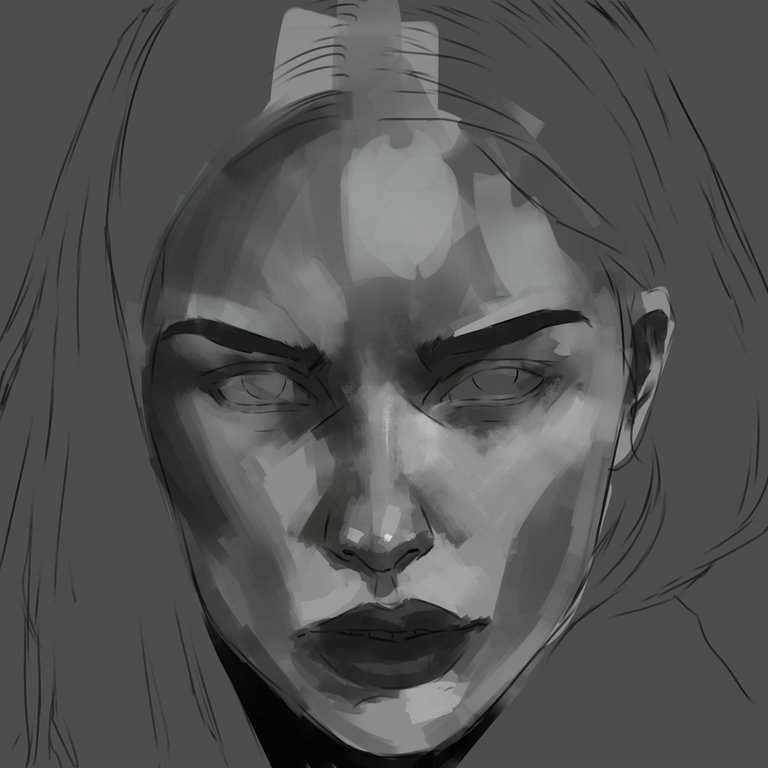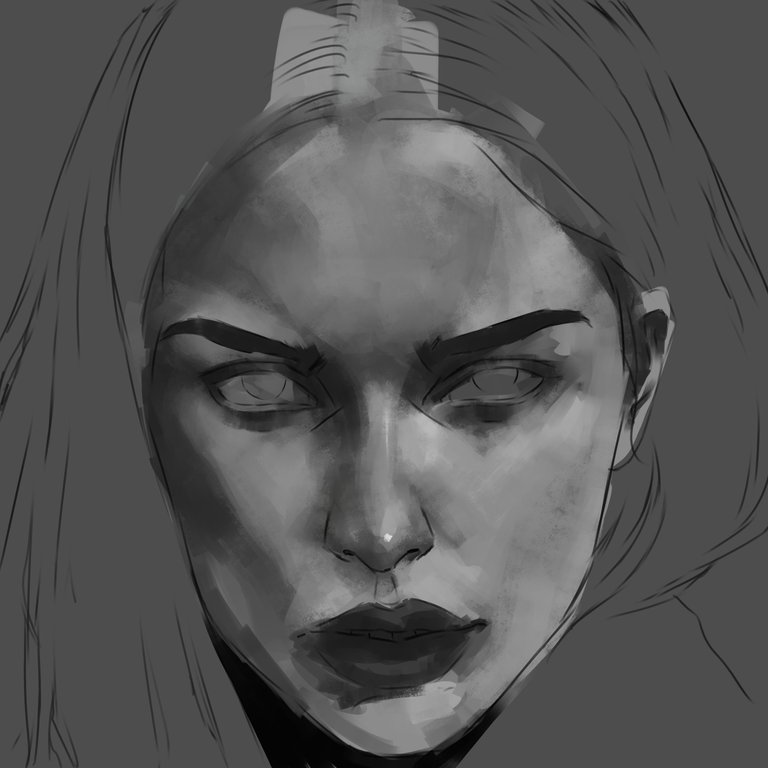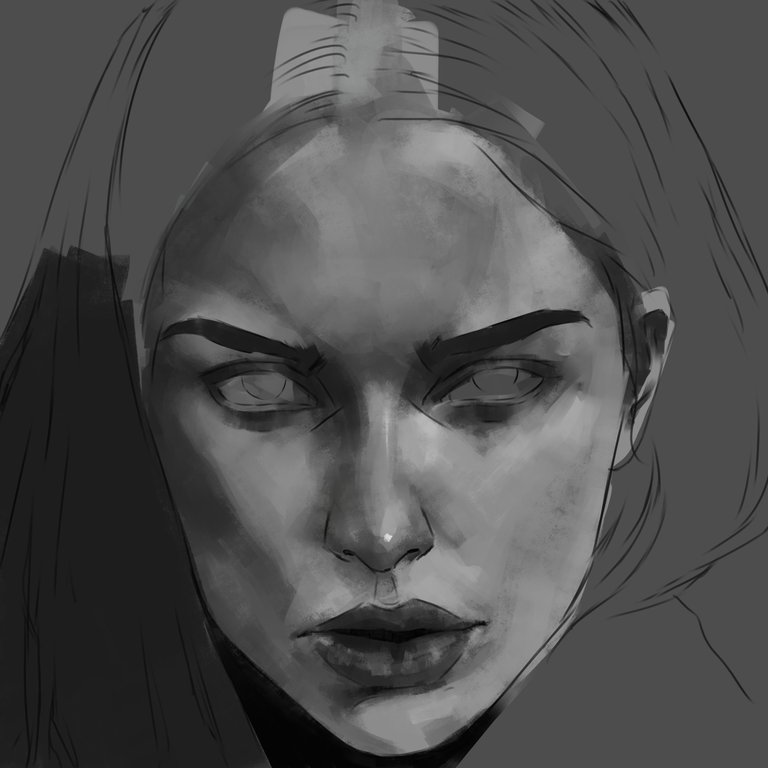 After finishing the bases of the skin I started to work on the hair to, looking for a more realistic look, first the base colors and then begin to place small strands of hair loose to give more naturalness to the painted. likewise I began to place small shadows and glitter.
Después de terminar las bases de la piel comencé a trabajar en el cabello para, buscando conseguir un aspecto mas realista, primero los colores bases para luego comenzar a colocar pequeños mechones de cabello sueltos para darle mas naturalidad al pintado. así mismo comencé a colocar pequeñas sombritas y brillos.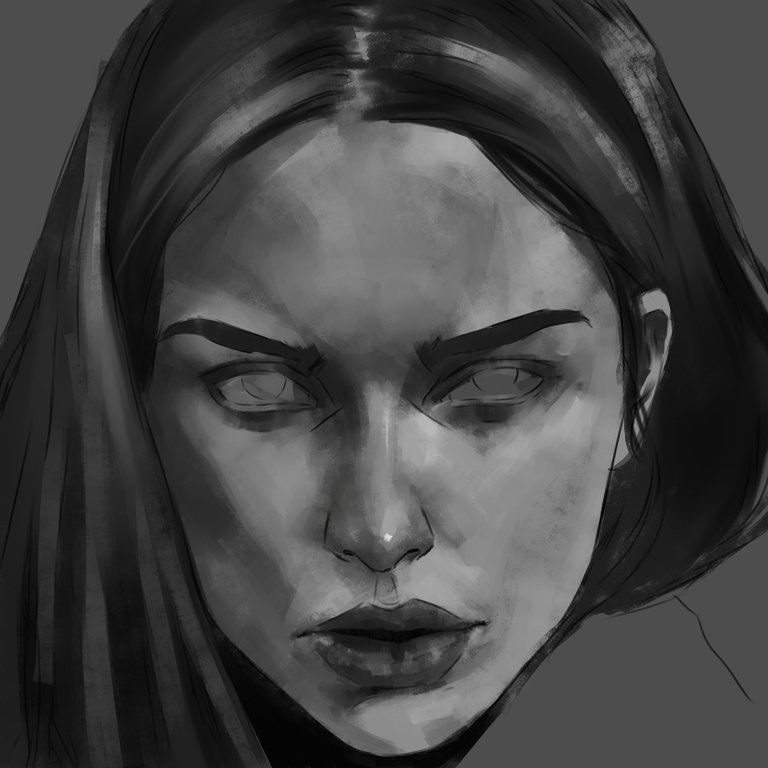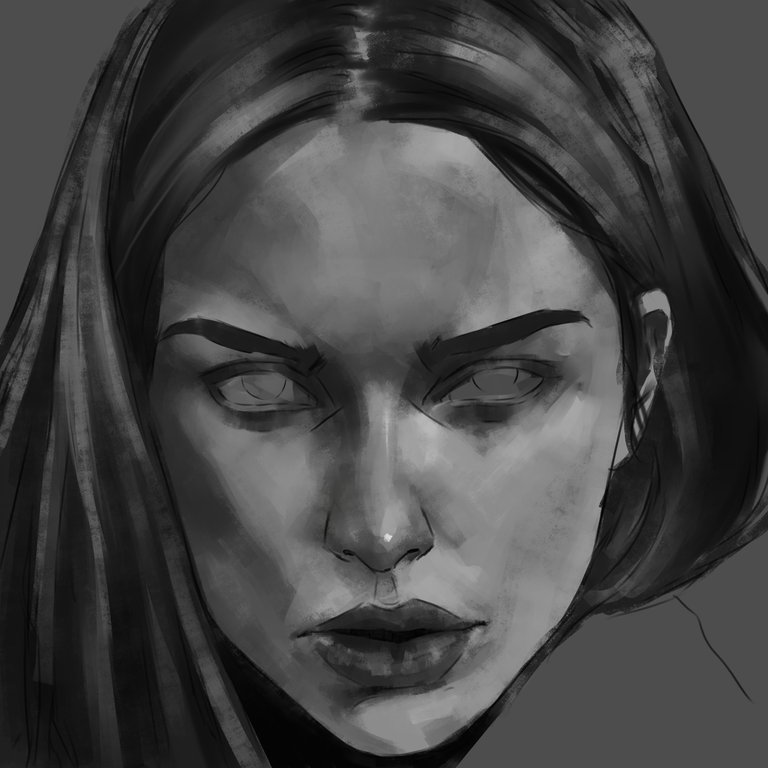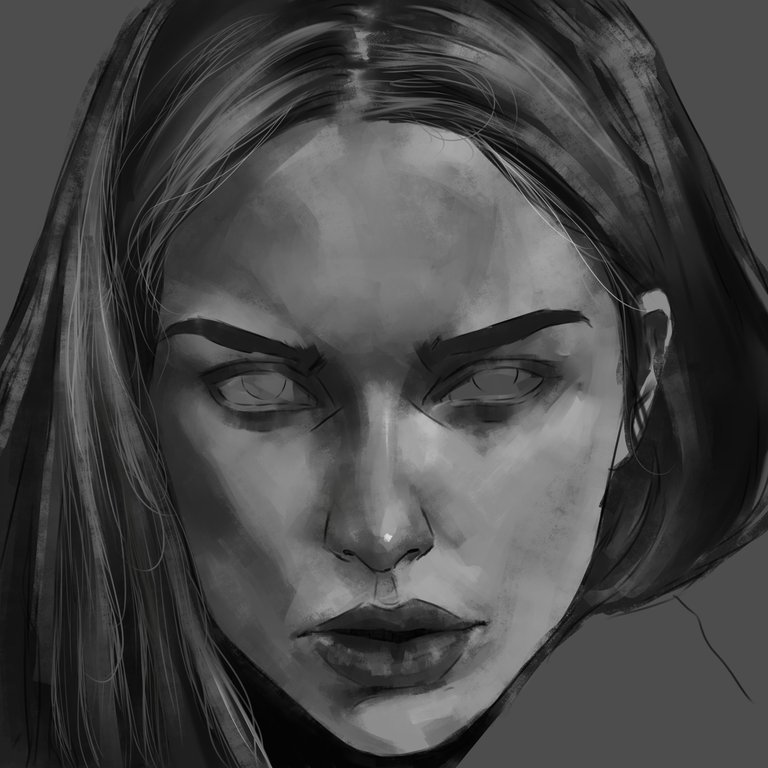 As some of the last touches on the face I put some glitters on the skin, on the eyes and some extra touches on the hair and on the face, if you notice she has small freckles that are softly blurred on the face, when I was finishing I thought about adding some color but I decided to just put a small shadow, simulating that she is opening a door, maybe I can give her a little bit of symbolism, like somehow that door is the 2023 because it is about to end the year.
Como algunos de los últimos toques en el rostro coloque brillitos en la piel, en los ojos y algunos toques extras en el cabello y en la cara, si lo notan tiene pequeñas pecas que estan suavemente difuminadas en el rostro, cuando estaba terminando pensé en añadir algún color pero decidí solo colocar una pequeña sombra, simulando que esta abriendo una puerta, tal vez se le pueda dar un poquito de simbolismo, como que de alguna manera esa puerta sea el 2023 porque ya esta por terminar el año.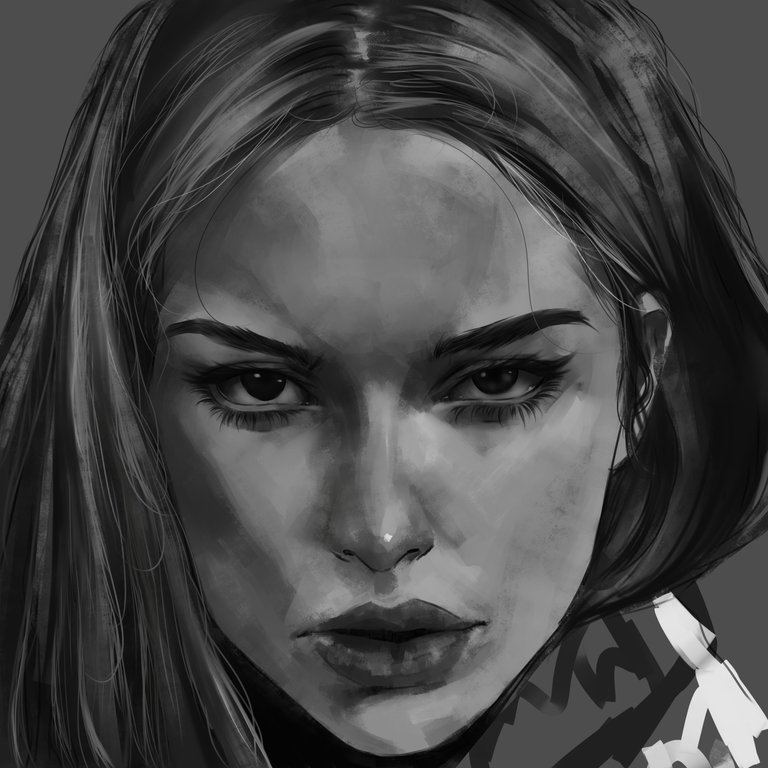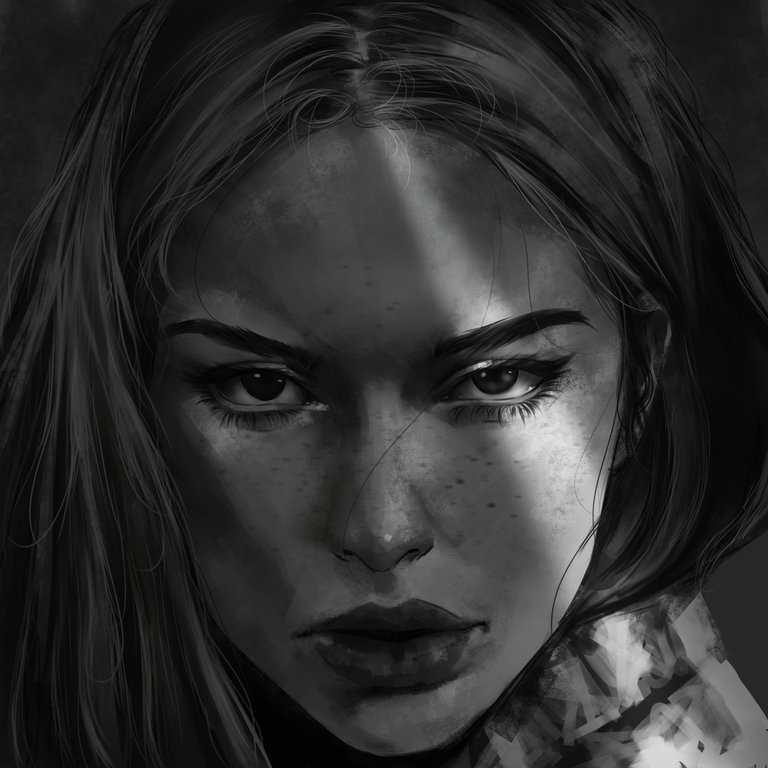 That was the whole post, see you next time!
Este fue todo el post, hasta la próxima!
---
---