Fall foliage vs. the #monomad challenge
Alright all you sexy high-society robots of this fine October dying are you ready to rock with me tonight okay c'mon let's get this rolling then.
…
Questions:
---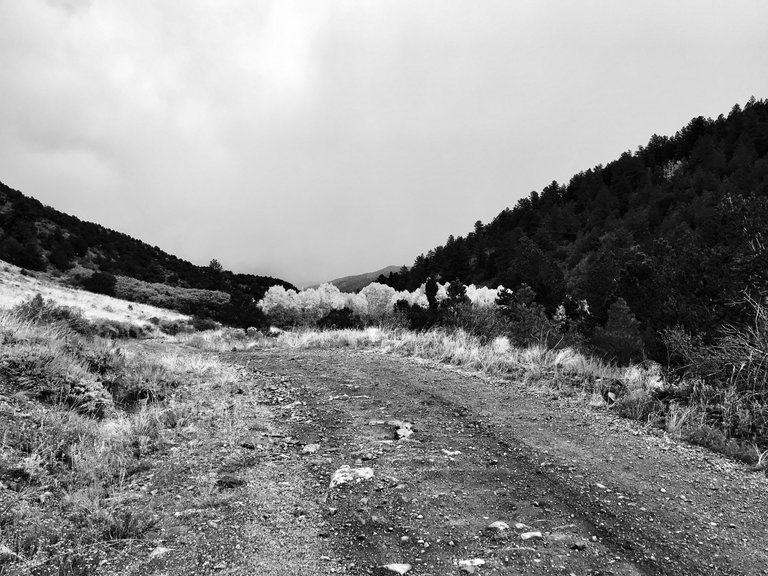 ---
How many fucked up off-color thoughts can I barf out of my brain and onto paper with crappy black gel pen before they comprehend that I'm completely full of bullshit?
…
How many mendacious full-color paintings can I create with a palette of nothing but garrulous monochromatics before they see that I know not of that which I speak?
…
Suggestions:
---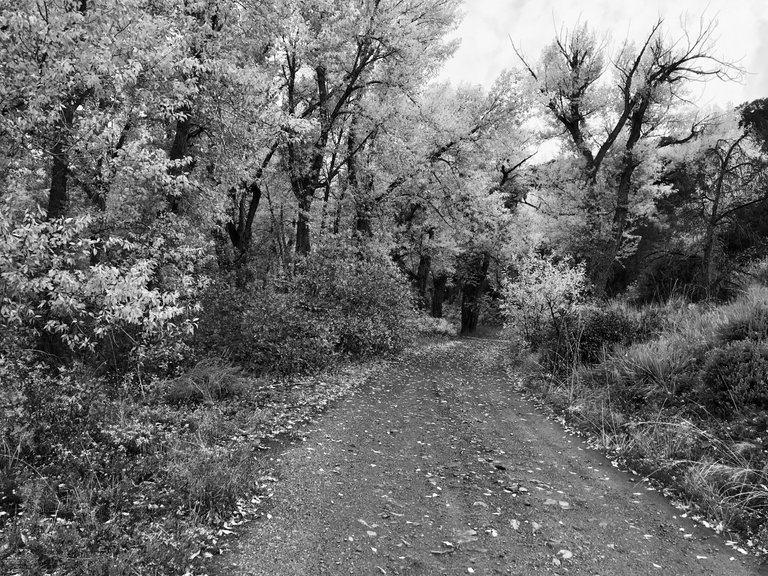 ---
Come now,
come sit down and hit pause on Father Time with me for a little while now,
let us rest here briefly and watch the parasitic leaves suck the still-living color right outfrom the veins of each of these silently screaming autumn trees,
and let us savor the scary terrifying show as it all goes falling slow-mo down to the ground as if like words of a feather that refused to flock together and therefore died all for none and none for all alone—
to fizzle out forever in the bigly flickering flames of that bonfire of burning grammar books I definitely didn't start.
…
(Pretty sure I saw @otherbrandt running around with a flamethrower earlier so it was probably him.)
…
Commands:
---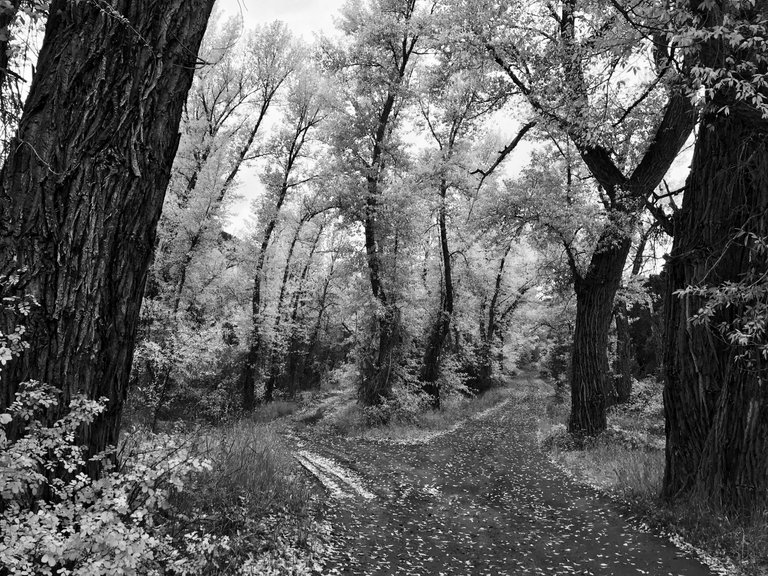 ---
Begone all ye reds,
for ye are dead to us.
…
---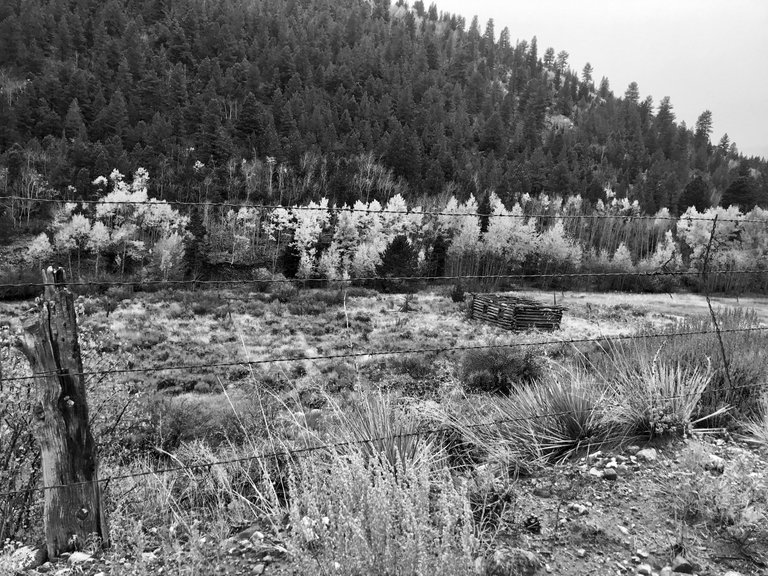 ---
Farewell all ye yellows,
for ye are certainly the devil's bedfellows, and ye belong in the lowest circle of hell if indeed ye belong anywhere at all.
…
---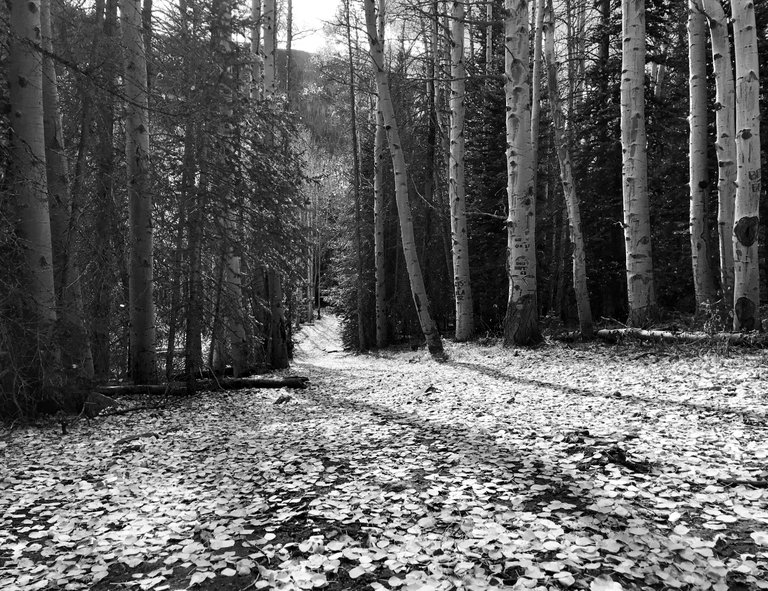 ---
And away with all thee, oranges,
for none of us ever liked the unfruitful flavor of thy uncouth eye candy anyway.
…
---
---
Now gaze upon this fall forest of beautiful unruly black-and-whiteness standing here before you as bold and lethally uncolorful as skeletal death himself in dark and shadowy hood and cape,
and marvel at all the frightful glaring monomadness I've carefully created here today.
…
---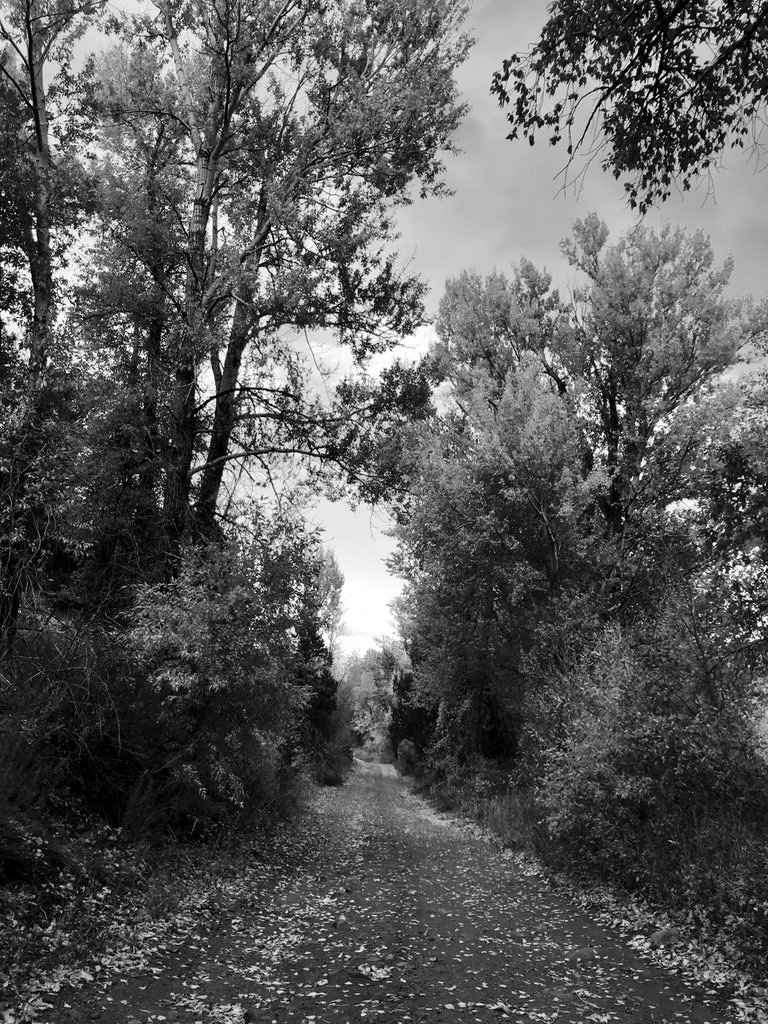 ---
Isn't it grand, this lovely lack of color?
Yes it is.
It is in fact so goddamn grand and lovely that I feel I could weep rainbows and shit confetti from now till the break of dawn.
So I suppose that's what I'll go do now,
oh you sexy high-society robots of this fine October dying.
…
---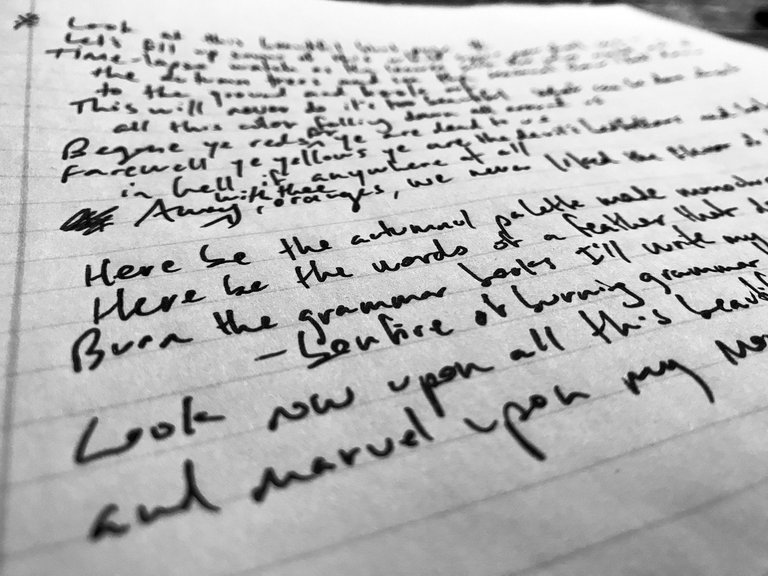 ---
And now goodbye and thank you and good night,
and a very warm and colorful Happy Halloween to you and yours,
from me and my crappy black gel pen and palette of garrulous monochromatics.
---
※ ※ ※ ※ ※ ※ ※ ※ ※ ※
⛰ 🌳 🍃 🍂 🍁
※ ※ ※ ※ ※ ※ ※ ※ ※ ※
---
10-30-21. Why? Why would you do this?
---
---