Days of Our Hive.PIZZA Lives: The Grand Barony and The Guild of PIZZA ⚜️🎩🎓 Scholars, Barons, & Baronesses ⚜️🎩🎓
---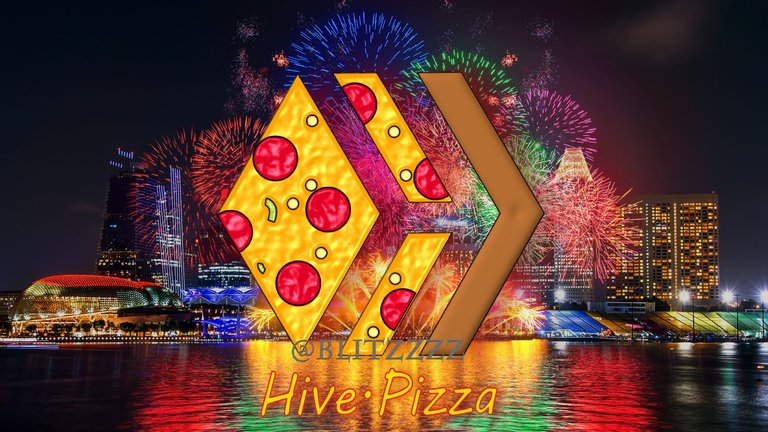 ---
Hi everyone! Both PIZZA and non-PIZZA fans alike! I've been delayed quite a bit due to the recent festivities from the Chinese New Year, but here's my most recent update now! It has mostly to do with the next upcoming plans for PIZZA! Long story short? GUILDS! or MEGA GUILDS to be exact. Read on and find out more!
---
Never fear! Catch up on what you've missed with my brief (and hopefully entertaining) updates on the ins and outs of the PIZZA DISCORD🎉🥳🎊
As a BIG FAN of 🍕PIZZA🍕, I always suggest joining PIZZA DISCORD if you need a quick pickmeup. 👍 It's a friendly and helpful community with regular EVENTS, AIRDROPS of various crypto tokens, discussions of several GAMES on HIVE (Splinterlands, Rising Star, HashKings, Exode...), MUSIC, ART, and even bits of FINANCE ... well I think you get the idea 😄

💭🤔Cryptic Teasers💭🤔

Here's how news always gets teased before the Big Reveal! 😜 Phrase drops! Although, I think it's a rather more direct teaser than the usual cryptic ones this time round. 😂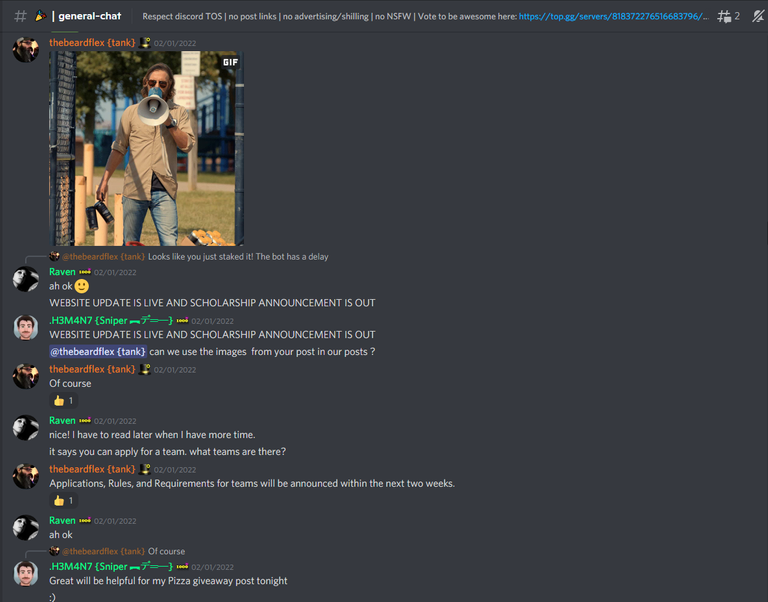 I mean WEBSITE UPDATE IS LIVE AND SCHOLARSHIP ANNOUCEMENT IS OUT is pretty self explanatory 😉... right?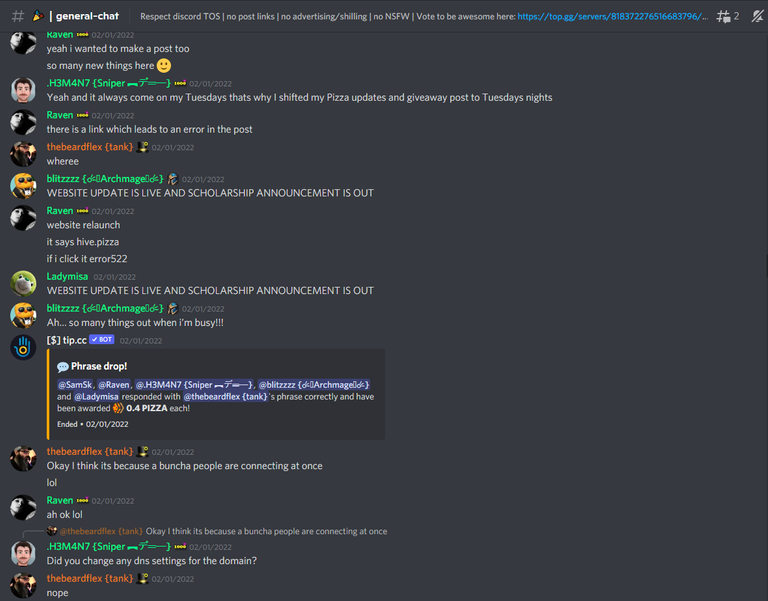 Some queries from @ravenmus1c about the upcoming game - which isn't quite done yet. So we've gotta wait for more news in the future.
BUT it's the news about the GUILD SCHOLARSHIPS which are what's in focus today!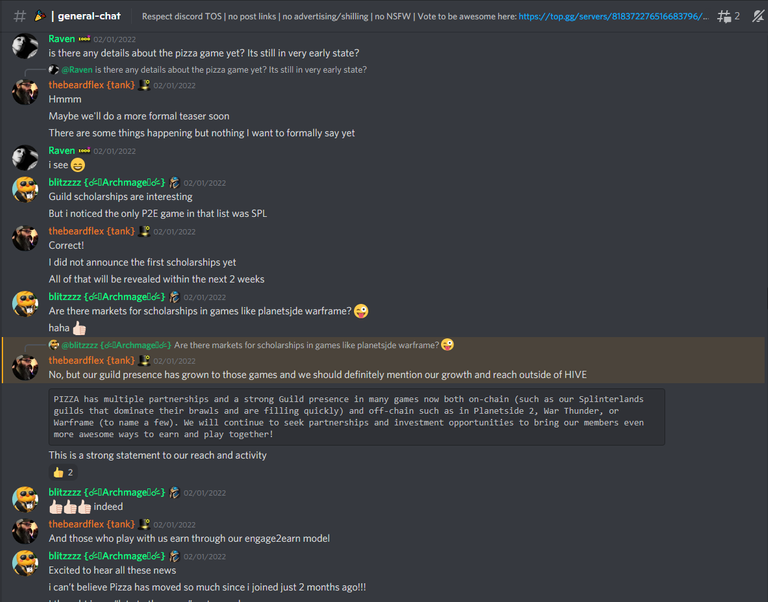 🎓👩🏻‍🎓👨🏻‍🎓GUILD SCHOLARSHIP🎓👩🏻‍🎓👨🏻‍🎓

I'm sure most of you have heard about all those mega guilds like YGG. Well, PIZZA has been growing rapidly and we're involved in a great number of games too. It looks like it's time for PIZZA to flex it's gaming muscles more prominently. 💪💪💪
Here's the screenshot of the OFFICIAL REVEAL (which you can read about in more detail in the link below) which I've put up here for your convenience.
https://peakd.com/hive-185582/@thebeardflex/hivepizza-or-announcing-guild-scholarships-and-website-relaunch
---
---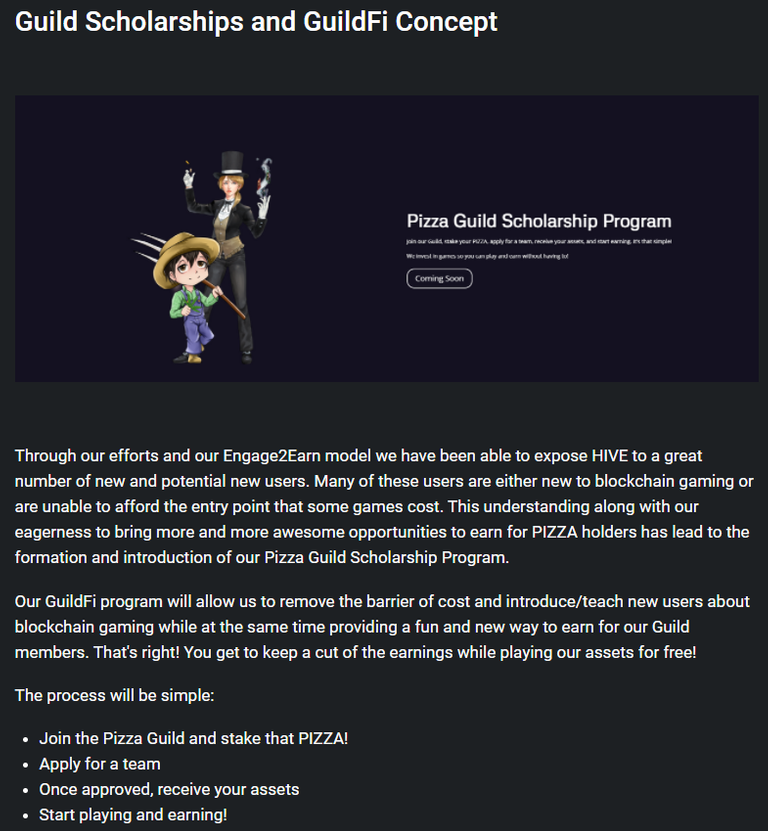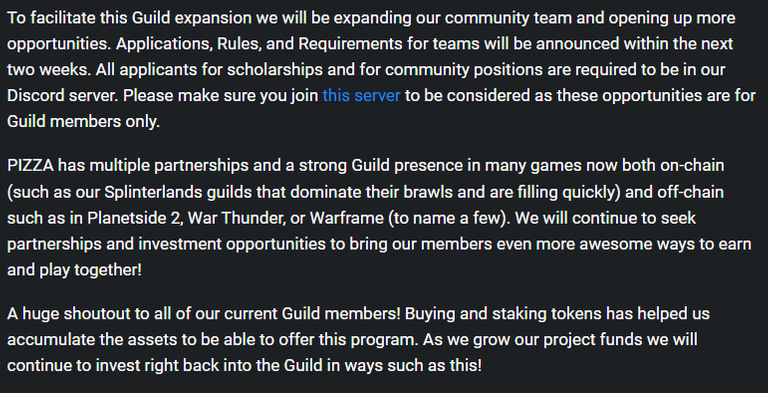 ---
---
So, as you can see, there's going to be more big things ahead for PIZZA and for all holders of the PIZZA token! 🍕🤑

⚜️🎩⚜️Of Barons and Baronesses⚜️🎩⚜️

@thebeardflex is also VERY proud and excited about the artwork and illustrations of PIZZA's rebranding! Look at him gush over the details in the drawings 😜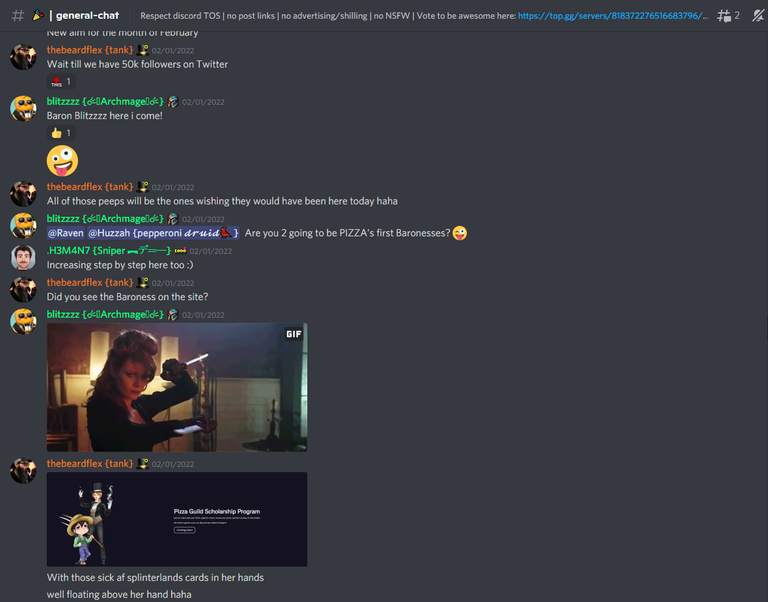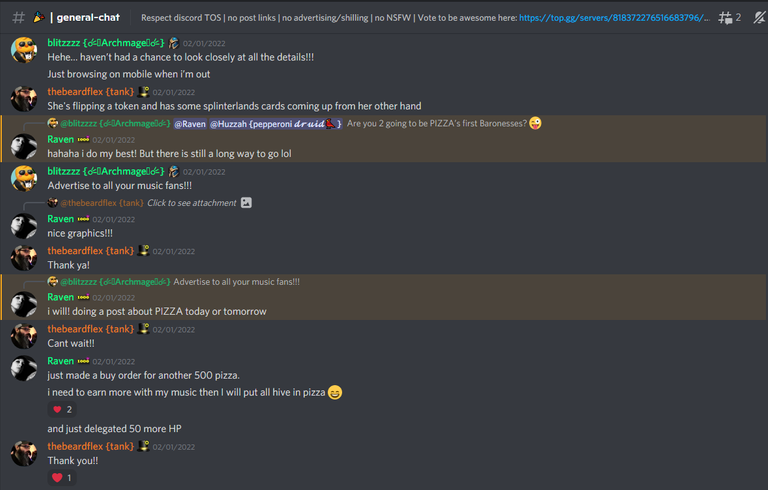 Here's some screenshots of the artwork I took from https://hive.pizza/# (this is the revamped pizza website btw). From what I understand, all these great art is mainly done by @thebeardflex and @huzzah. 🎨👩🏻‍🎨👨🏻‍🎨🎨
If you pay closer attention, some of the chibi artwork are yet to be released too! As to what that means, well some clues... Gamified, NFT, Airdrop, go to the PIZZA WEBSITE to read more ok? 😉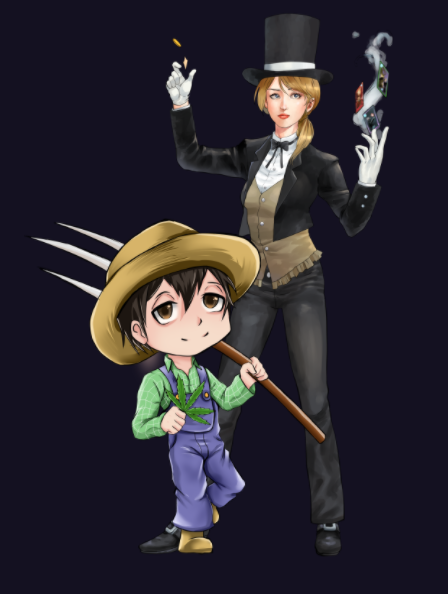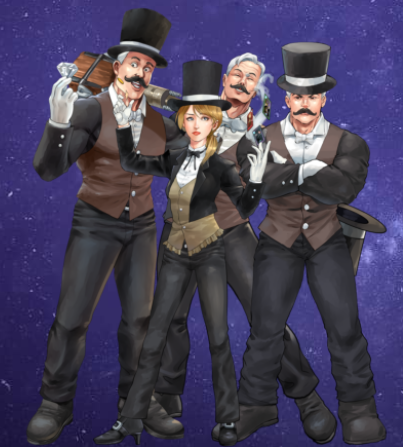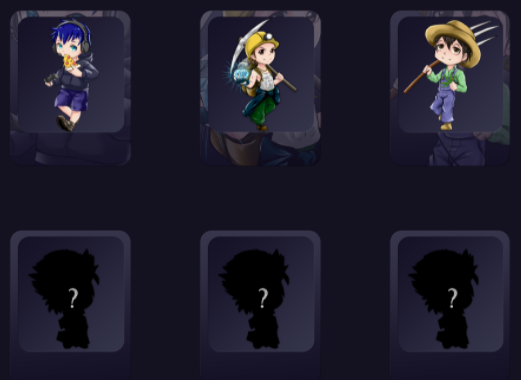 Yup. That's PIZZA's official relaunched website. I'll be ending it with that. The future of PIZZA is VERY positive. And if you want to learn more, go to the website to take a look too. Then hop into our discord to join us or ask us questions if you have more queries. 😊

✨✨✨Upcoming Events✨✨✨

Over at PIZZA DISCORD, there are always loads of planned Events lined up (and even impromptu ones).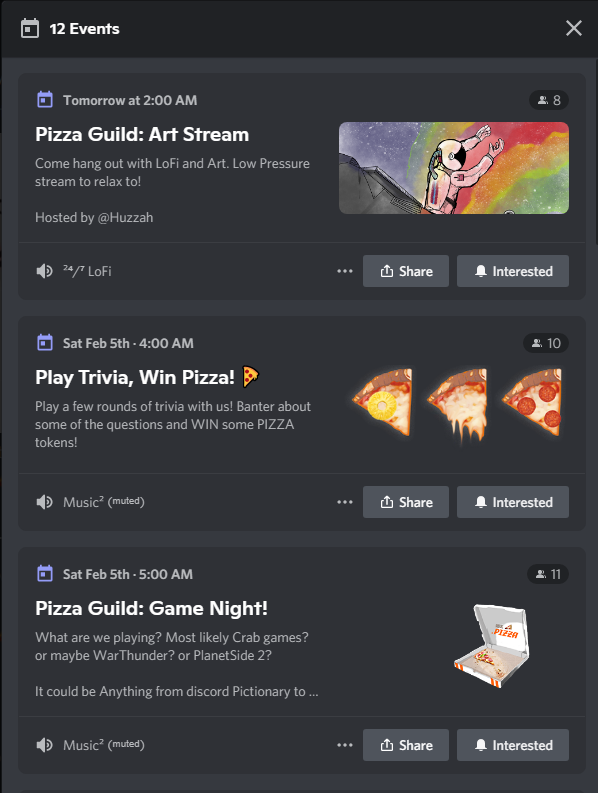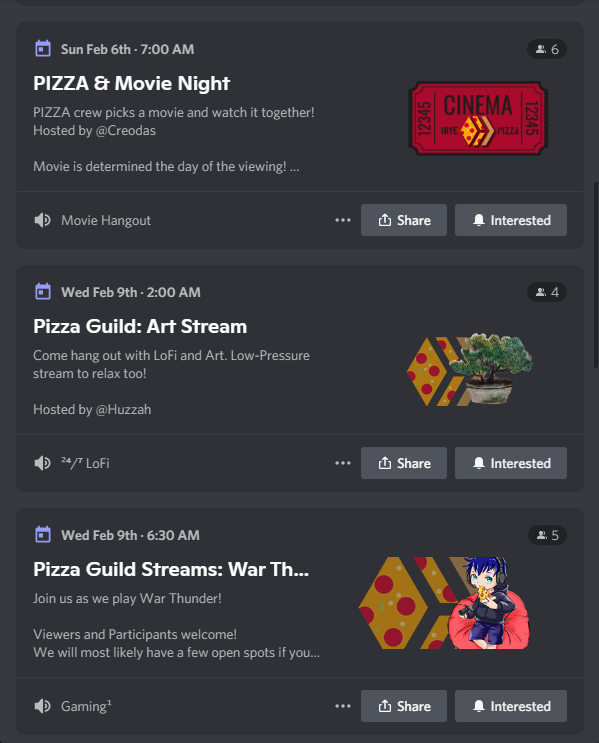 🎁🎁🎁Current Contests & Giveaways🎁🎁🎁

Alot of FREE prizes up for grabs at the moment too! Don't miss out! 🎁🎁🎁💰💰💰 What are you waiting for? It's all here in the PIZZA DISCORD.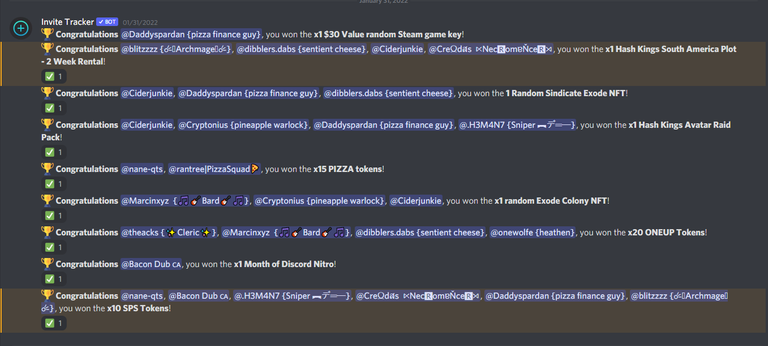 🏁🍕That Rounds It Up🍕🏁

PIZZA is an active gaming and creative arts crypto community on the HIVE blockchain. Popular games on HIVE like SPLINTERLANDS, RISING STAR, EXODE, HASHKINGS have their own PIZZA communities here.

Don't miss out more events that are always being organised. Join the PIZZA DISCORD. Even if you aren't interested in the 💰🍕🎁GIVEAWAYS & AIRDROPS💰🍕🎁, there is a vibrant and friendly community there awaiting you.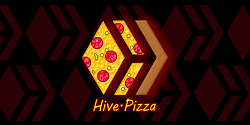 CLICK THIS LINK TO JOIN PIZZA DISCORD!!!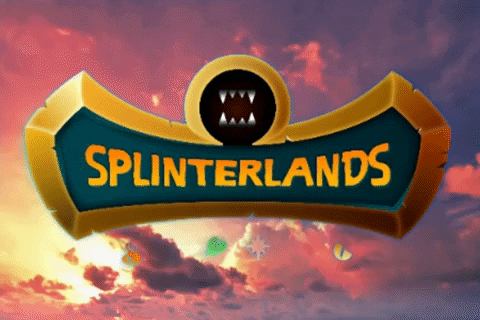 Here's to wishing everyone all the best for the upcoming week 🎉🍀.
To any new players who wish to explore the world of Splinterlands, do feel free to sign up with my REFERRAL LINK 😊.

---
---