MY JOURNEY SO FAR IN THE WORLD OF CRYPTO || WEEK 06 EDITION 01

Hi Everyone, hope you are all doing great? I'm so happy to be part of the Hive family, the @hive-learners community has been such a wonderful place to be.
Each week various wonderful topics are being discussed, and this week is not left out, the first topic for the week which is Week 06 Edition 1 is titled Your Crypto Journey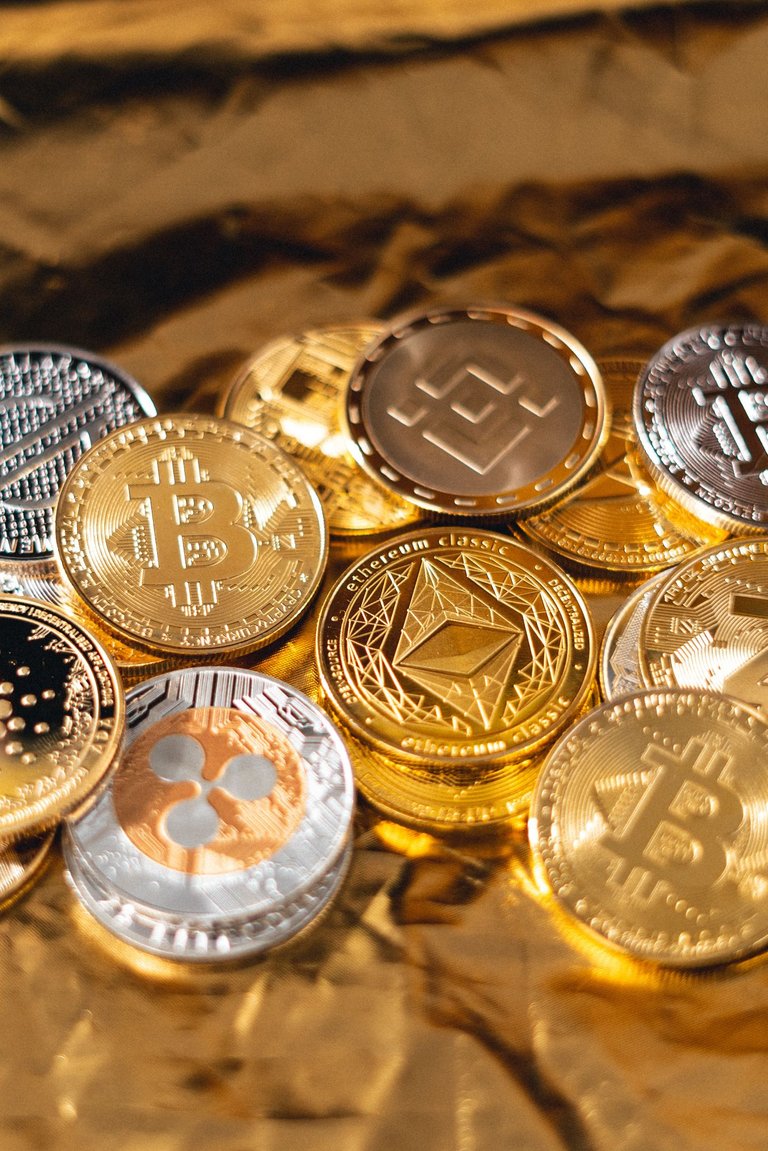 source
Tell us how it has been for you so far? And also how far you are willing to take it.
Crypto currency is no doubt a major currency, it is the most popular digital currency.
Crptocurrency has grown massively over the years, many countries, organization and business are adopting it as a means of payment, due to it's easy transactions and decentralized nature, crypto currency makes you in charge and in control of your asset without you being regulated by anybody or financial organization, you can make a huge profit when you invest in crypto currency, even though it has all these good features, but some countries are not in support if it maybe because it promotes fraudulent and illegal activities.
Although crypto currency is profitable and convenient, it can be risky sometimes, because you cannot trace the money when it is lost and investing in it can be risky due to it's volatility.
My Crypto Journey
My crypto journey so far has been a great experience, I'm still a newbie in the world of crypto but I think with the little time I'm in I have learnt and achieved a lot.
I started the journey of Crypto currency last year, but it was not that easy at first, I was told that investing in crypto can be profitable and the same time risky, but I was willing to take the risk, because I have heard about people who are now successful and rich through crypto currency.
What I was just doing then was just buying new and cheap coins since I could not afford cheap coins like Bitcoin and Ethereum, hoping one day it will rise, I made some profit in some coins but still lost money in some shit coins I bought. I started crypto trading thinking I can make money there but it did not favour me because I had little knowledge of how things worked.
I was not much into crypto currency, but something changed with I joined Hive (I'm very serious).
Hive changed my perception of the crypto world
Hive gave me another view of crypto currency, I thought it was only investing and trading is the only way you can get crypto currency, I never knew crypto earned, because I heard mining of crypto currency requires large amount of energy which is not easily affordable.
Hive gave me a new look of crptocurrency, there easy features like low gas fee, fast transactions and earning method, Hive is my crypto world for now I must say and I really mean it, what I have learned about crypto in Hive I have not learn it anywhere in the blockchain, so I can not about my crypto journey without giving credit to Hive, Hive made me a crypto pro lol just exaggerating, If I start explaining how Hive have transformed me then this post will be a 1 hour minimum read lol!.
How far I am willing to take this journey
I want to work towards becoming a crypto pro, I don't just want to be earning crypto just as I'm doing in Hive, I want to explore more, learn more, like how to trade, adding liquidity, discivering new coins and also how the market works at a large, I think crypto currency is a big advancement and a place to make it big if you know what you are doing.
My goal this year is to broaden my knowledge in every area of crypto, and thanks to @leofinancw community in Hive for helping me in my goals(you see why I said I love Hive lol).
Crypto currency is not a place where you watch things happen, you need to be part and in control of everything happening. Crypto has made people a millionaire and I will also be part of them soon through my dedication and hard work.
So this is the short story of my crypto journey.
Thank you so much for reading this wonderful post, I love you all so much.
Gracias
---
---