BEACH TIME AT MOALBOAL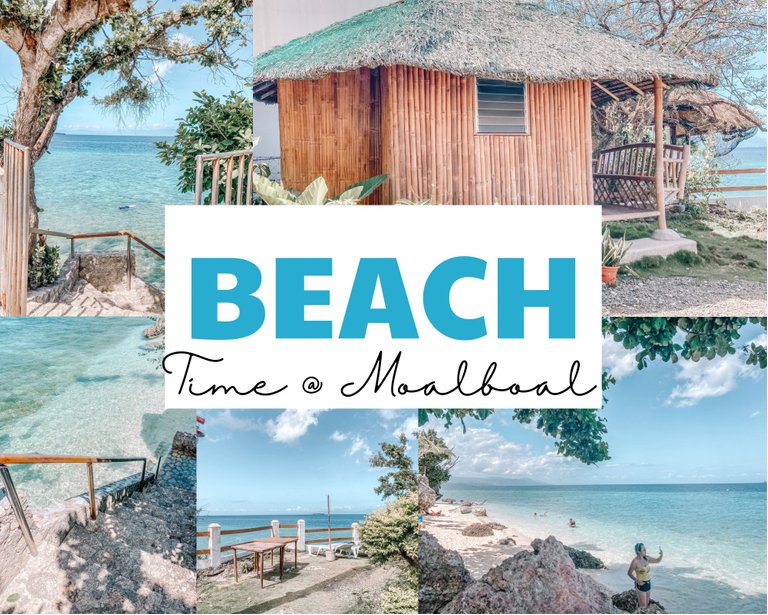 Going to places is one of the things that makes me sane
Before going home for the election, I first went to Moalboal. I did it because I've been stressed out with my weekly changing schedule at work. On the 1st of May (Labor Day), I have work, good thing though my shift was only from 5 am to 2 pm and the next day would be my rest day. Because of that, I asked my boyfriend if he wants to see another place in Cebu while having a video call since he has not been here yet (hopefully soon). He said yes and I've been craving to go to the beach since I came back to Cebu and so we look for one and I decided to go to Moalboal. We booked accommodation at Pescador View located at Panagsama Road, Moalboal, Cebu.
It was supposed to be a 2-3 hours trip but it took me 5 hours to travel the place because of the traffic due to the campaign period of the politicians running in the provinces aside from national. I'm thankful that I got there safely. I traveled around 2 pm almost 3 and arrived at 8 pm almost 9 pm. If I had arrived earlier, then, I would be able to have more time and roam around the place. So, I decided to rest instead after having my dinner.
Come and join me, let me show you the exciting part that happened the next day 😉
First I'll show you the place where I was staying.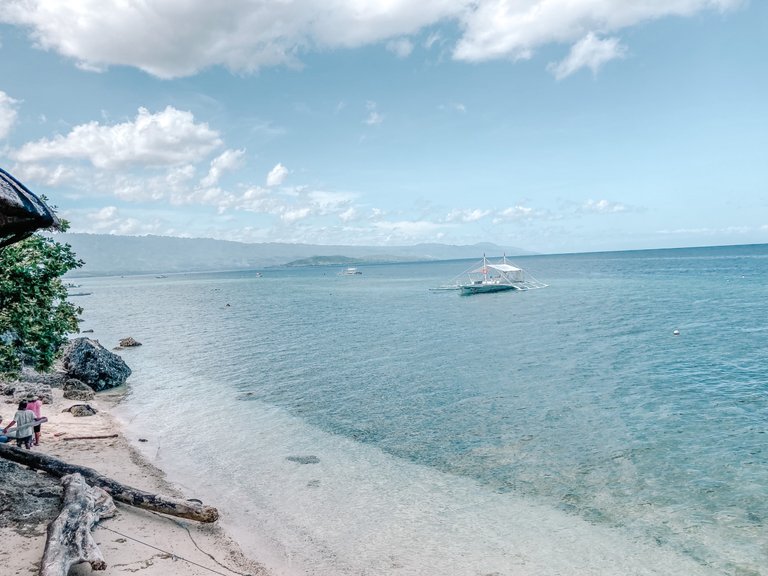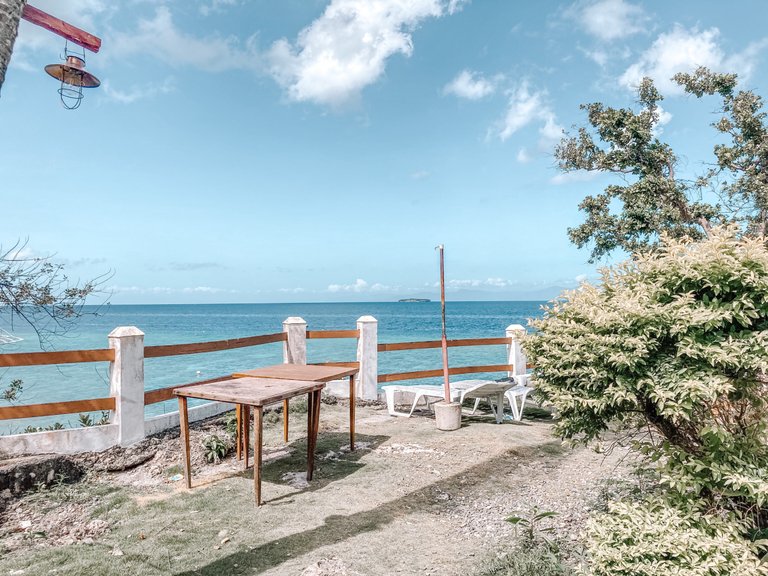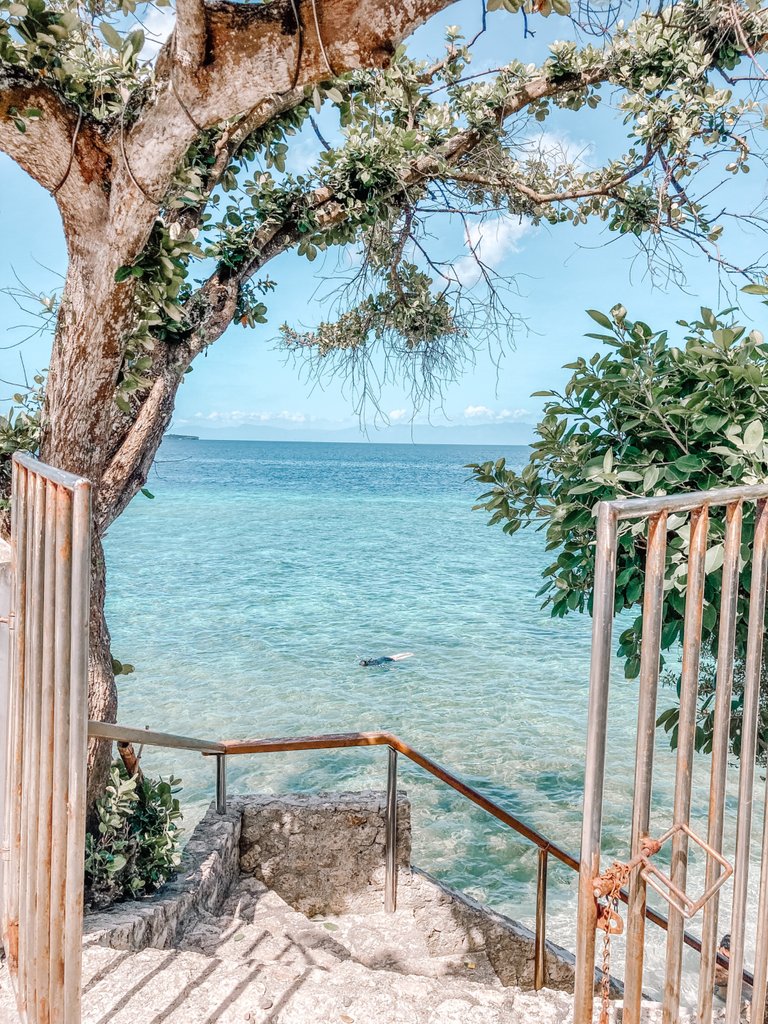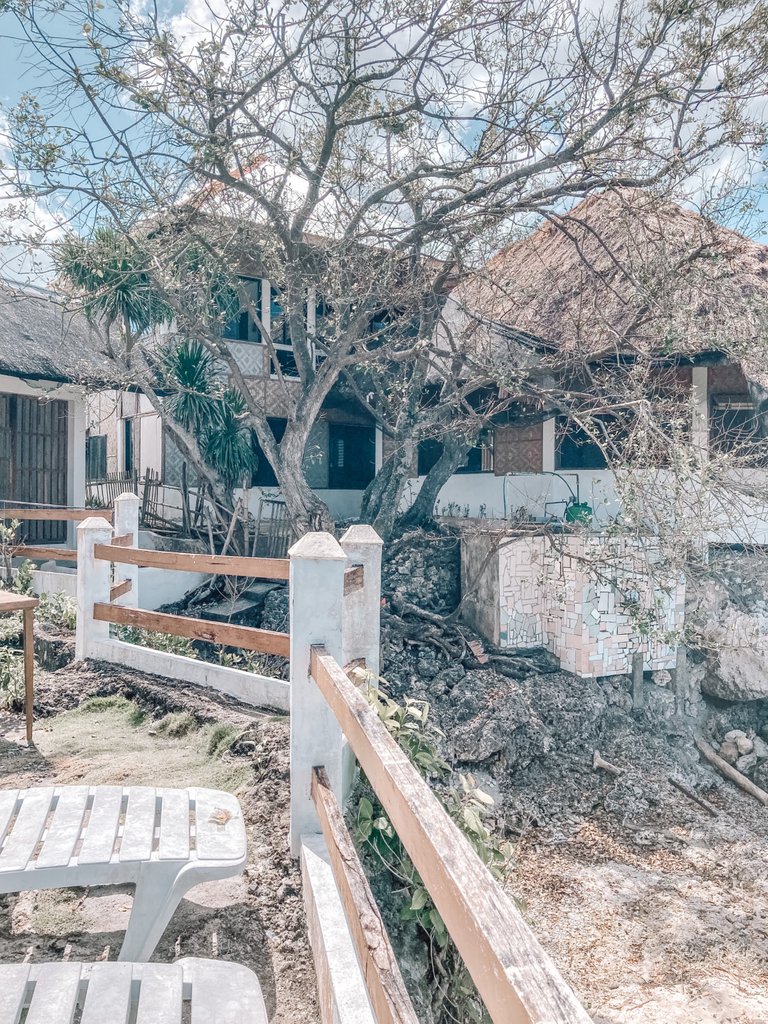 This was the surrounding of the place. Isn't it calming?
---
Next, was where exactly my room was. Here ⬇️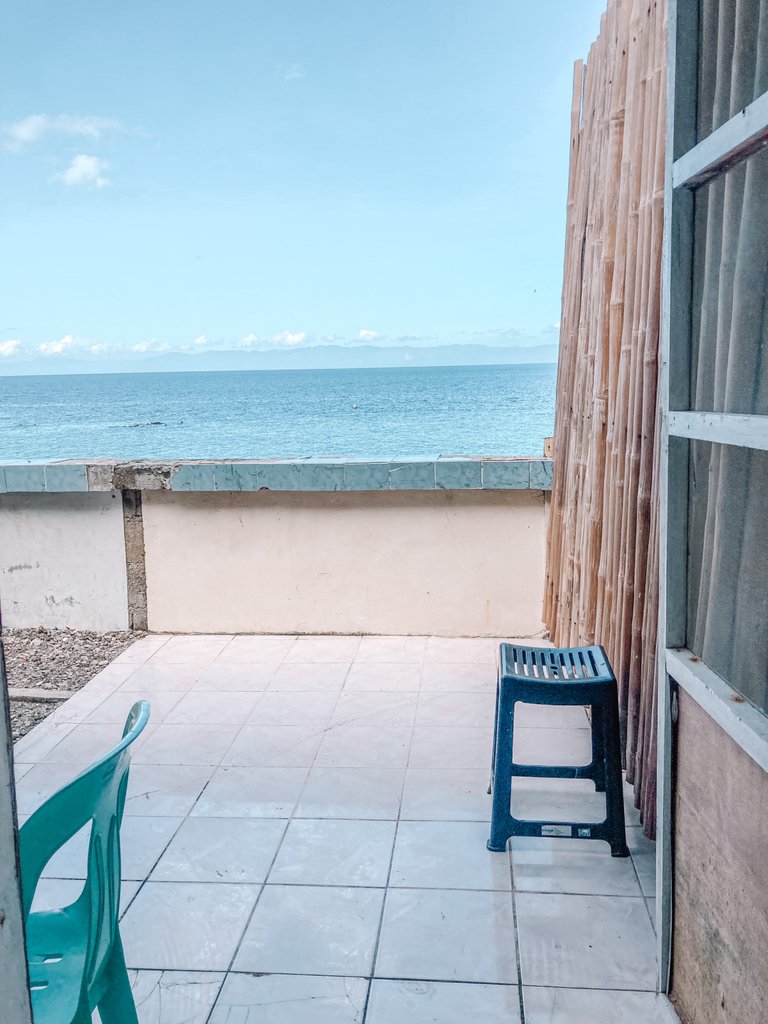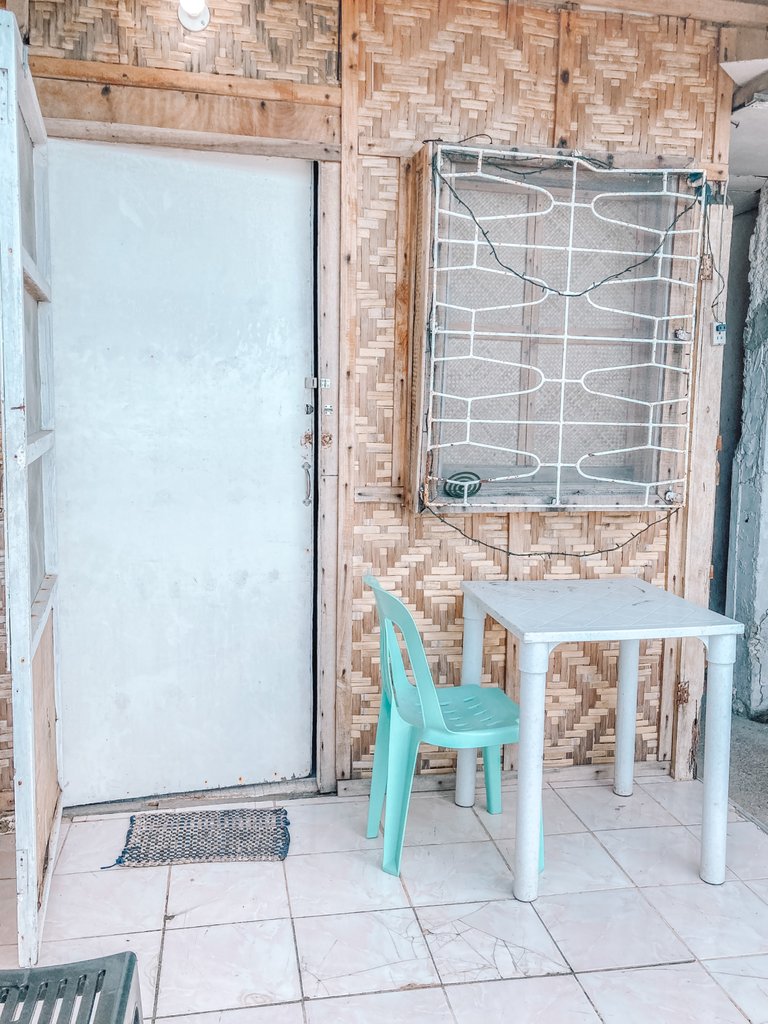 My room was in the beachfront, which was cool. This is the front part.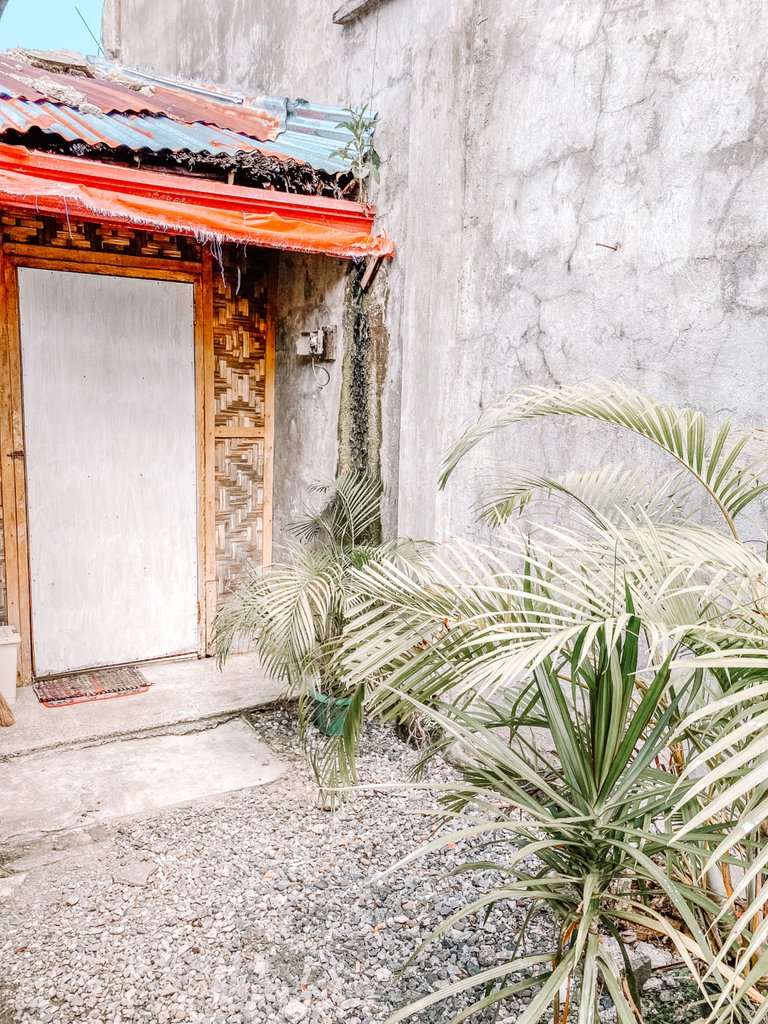 And here's the back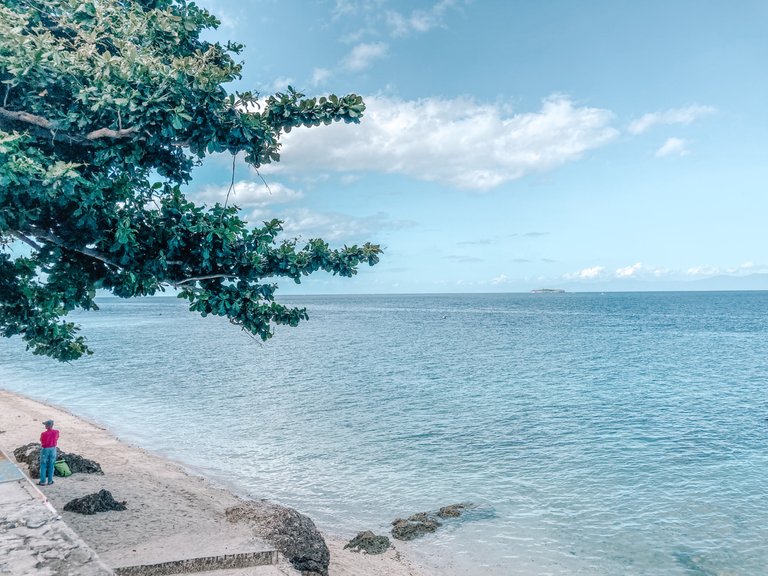 This is the front view 😍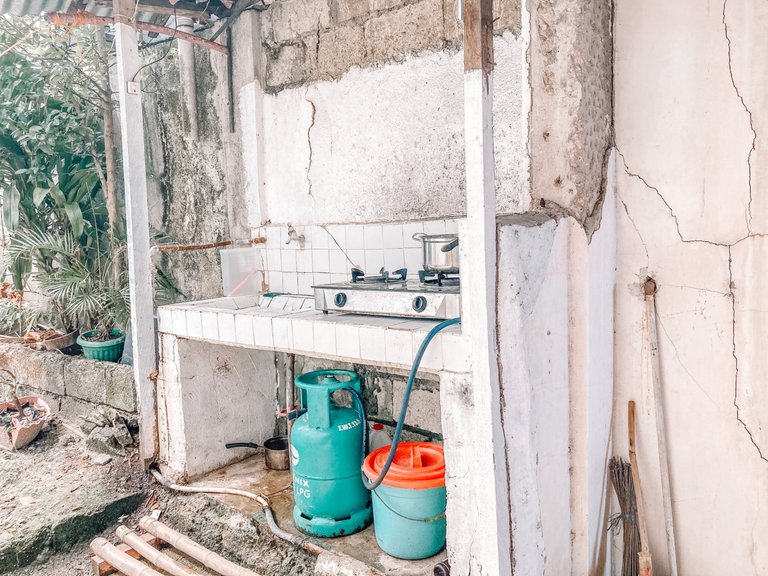 These are the back view. So, inside the room, it doesn't have a bathroom. I had to go out to get into the bathroom. It also has a dirty kitchen but I didn't use it since they have a restaurant and someone can cook for me if I order. It was 250 pesos per meal.
there's a tree near my balcony
---
For my breakfast, I ordered a tuna meal and here it was ⬇️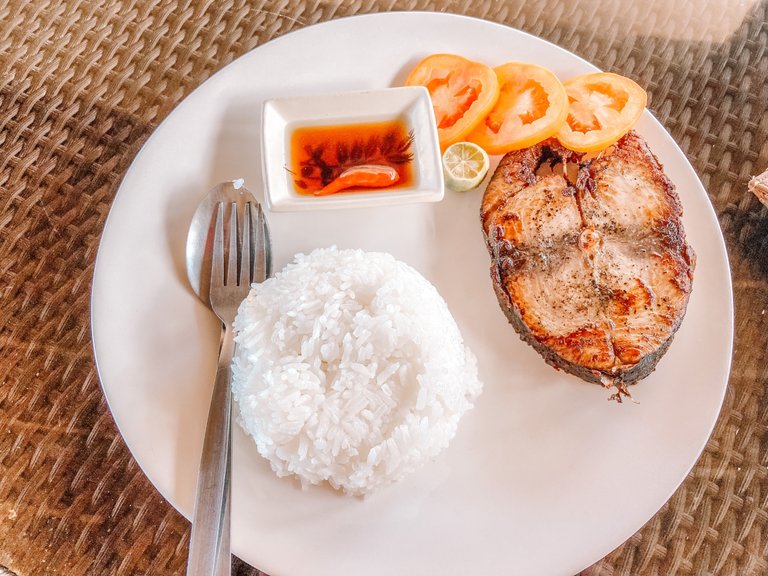 Yes, this cost 250 pesos. I could have saved if I prepared my own meal.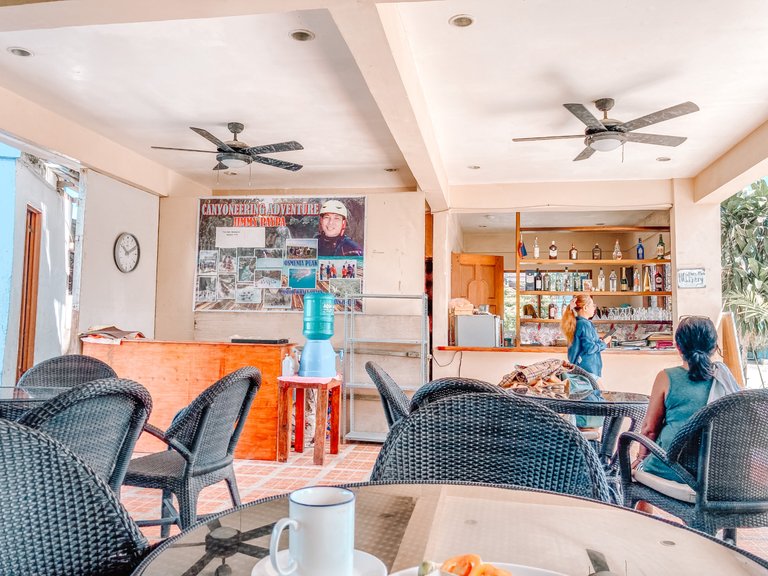 This is the reception or lobby area. While I was eating, I was able to talk to some guests and locals as well, including that woman sitting in front and also her daughter in law (the woman standing) who's one of the staff at Pescador View who later on became my acquaintances
After taking breakfast, I went back to my room and roam around to take more photos.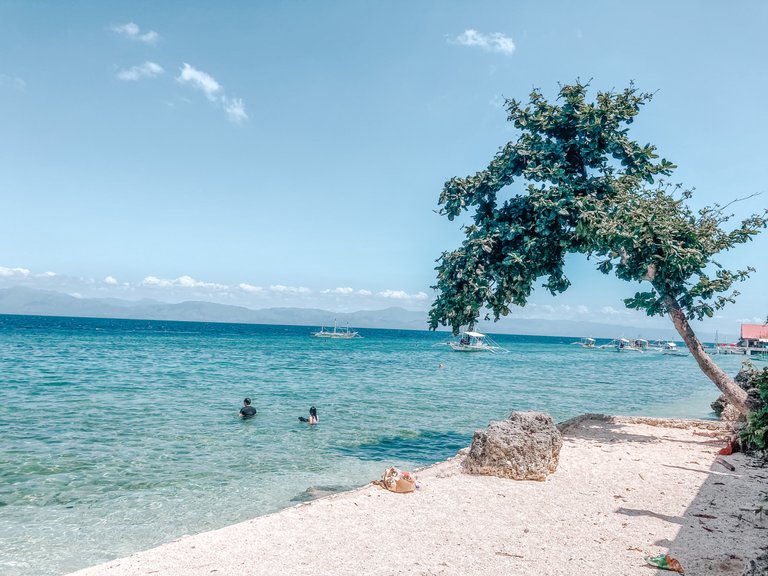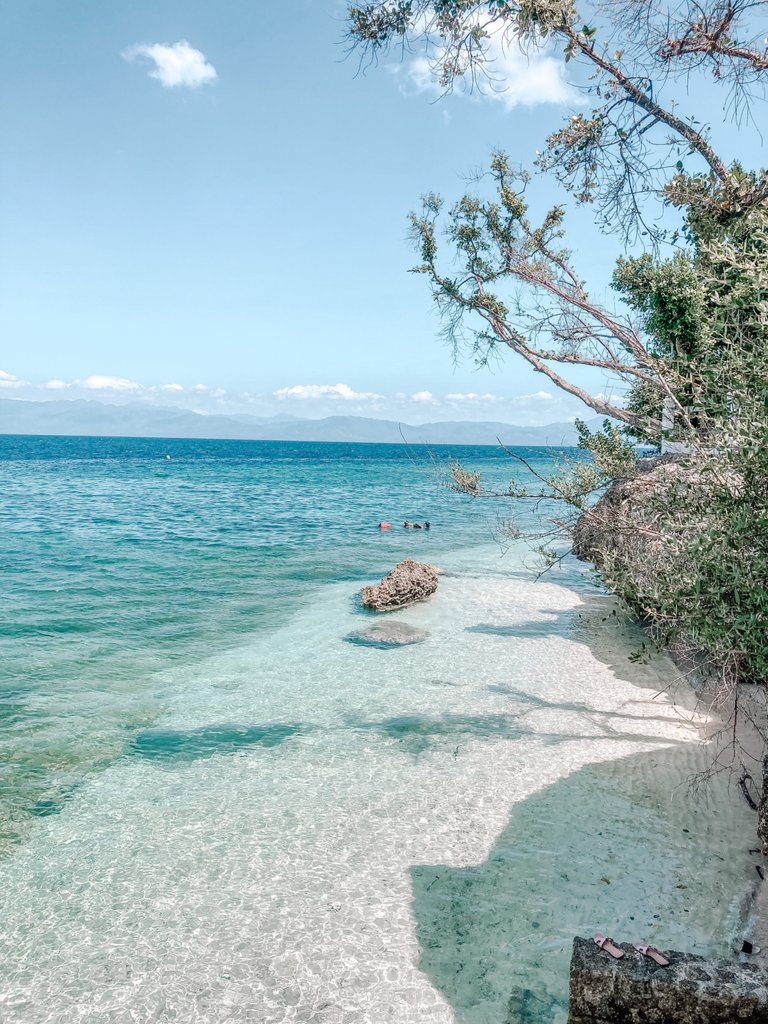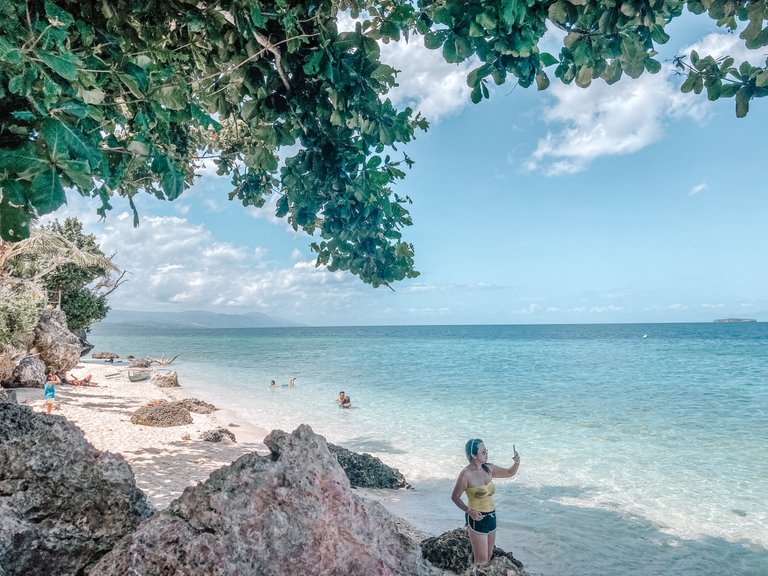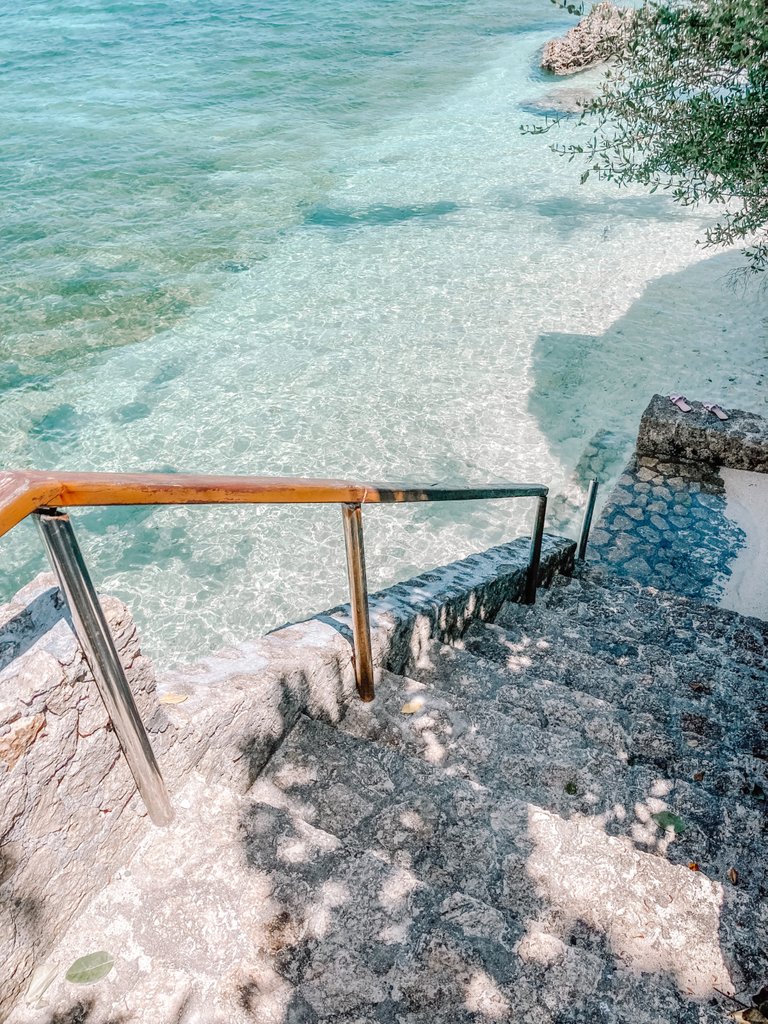 It's beautiful in here, you should come and visit!
---
And of course, not to forget this ⬇️😂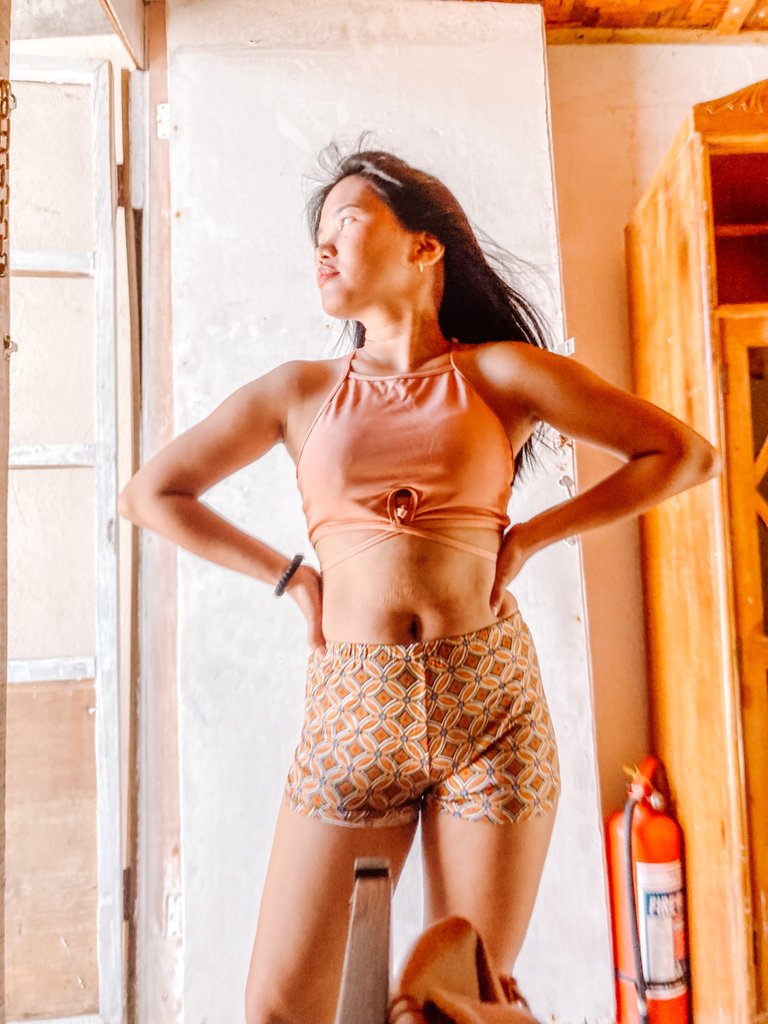 This was when I was in front of the electric fan, because I was really hot (I mean the weather HAHAHA) 😂😂😂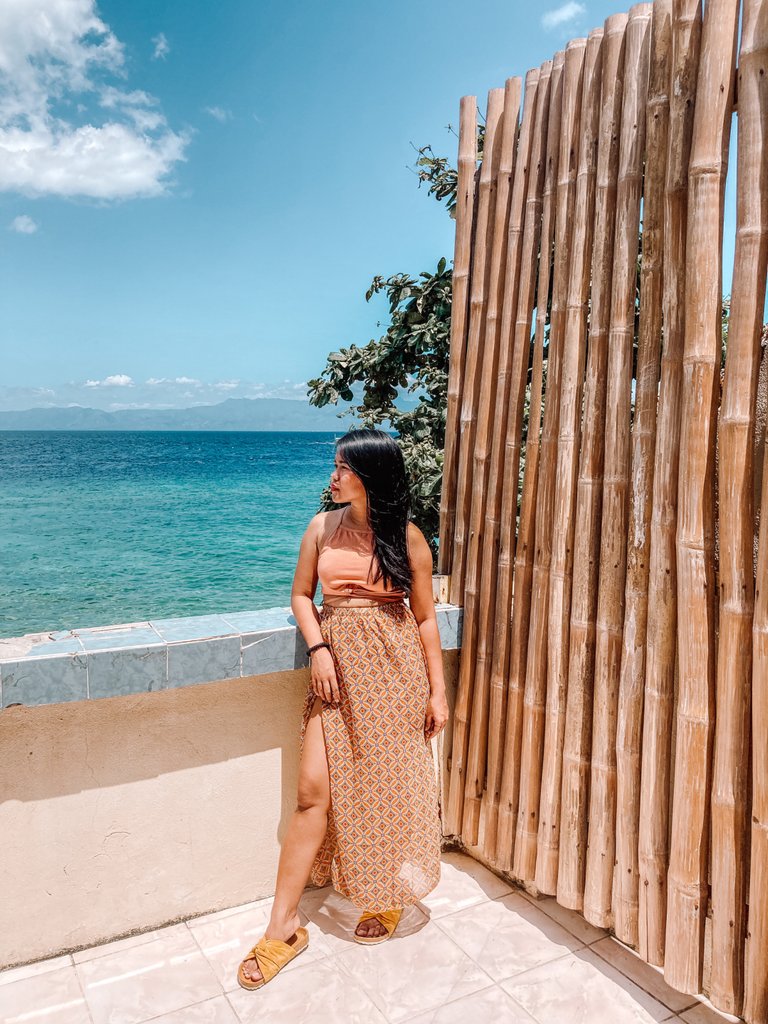 My beach outfit aesthetically fits with the bamboo wall so, I took some snaps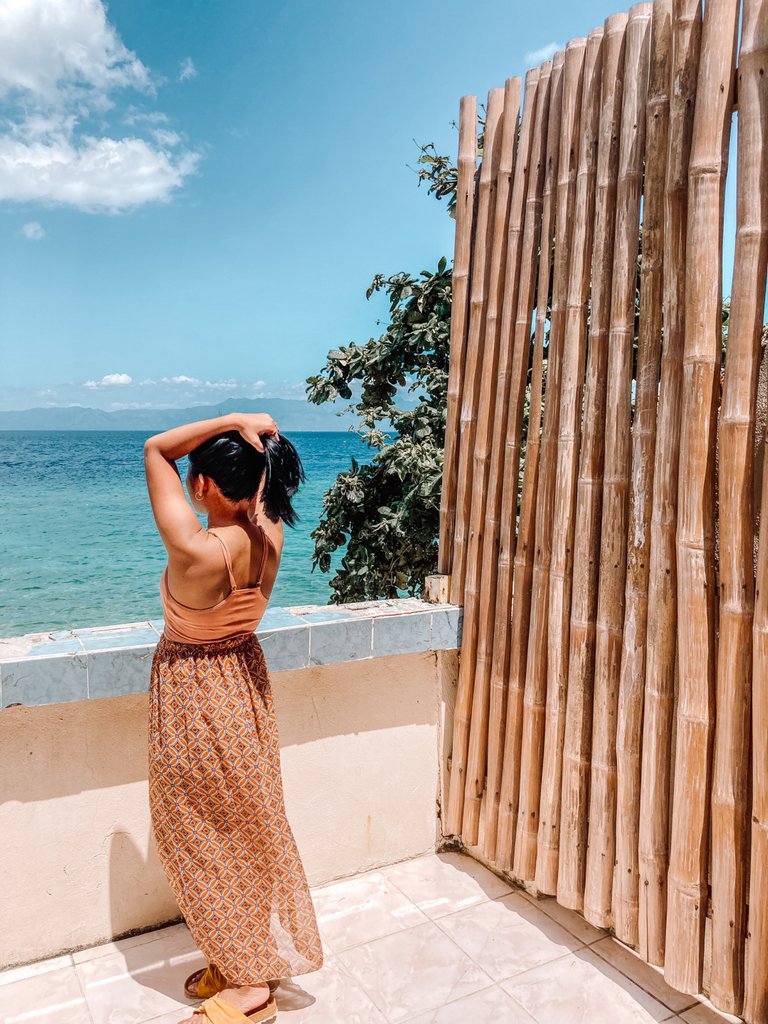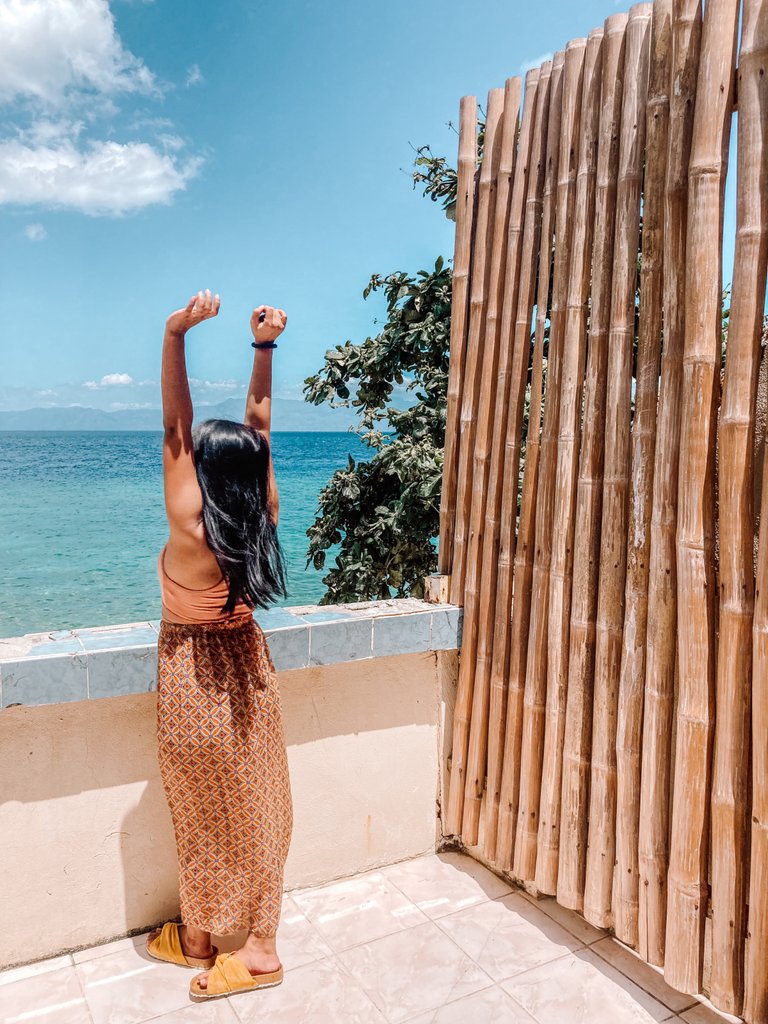 Feeling the breeze from the ocean
---
Wait, there's more! After my photoshoot on my balcony. I decided to swim and met Gelly and Regine (the women in the lobby). They were also swimming because Regine was waiting for her partner who was asked to guide some of the guests for Canyoneering in Badian because as per her, her shift will start at 10 pm. They were so kind, we've talked a lot about where they live, how they got in Moalboal, and so on. Gelly and Regine were kind enough to initiate in taking pictures of me. Do you want to see it? Here they were ⬇️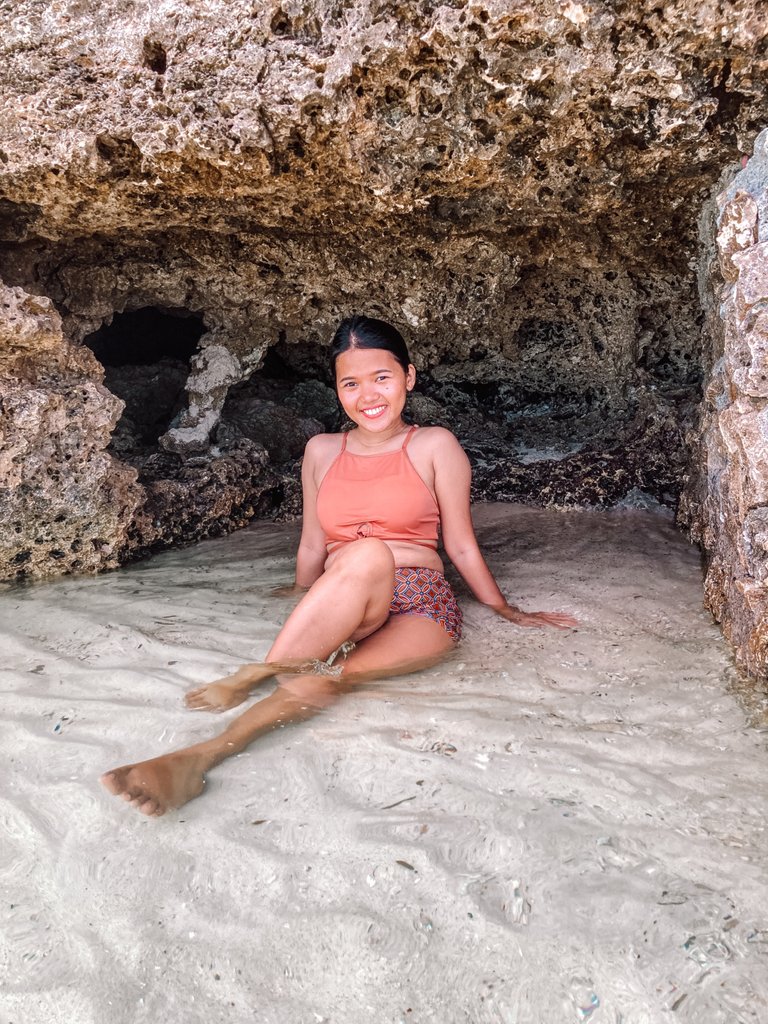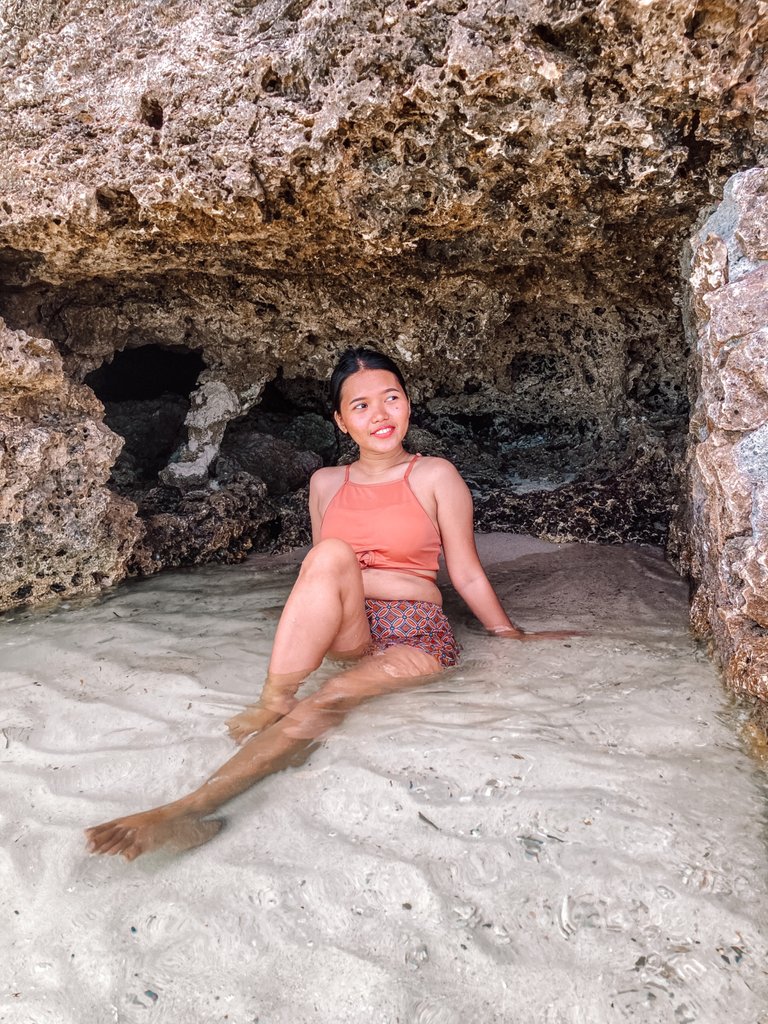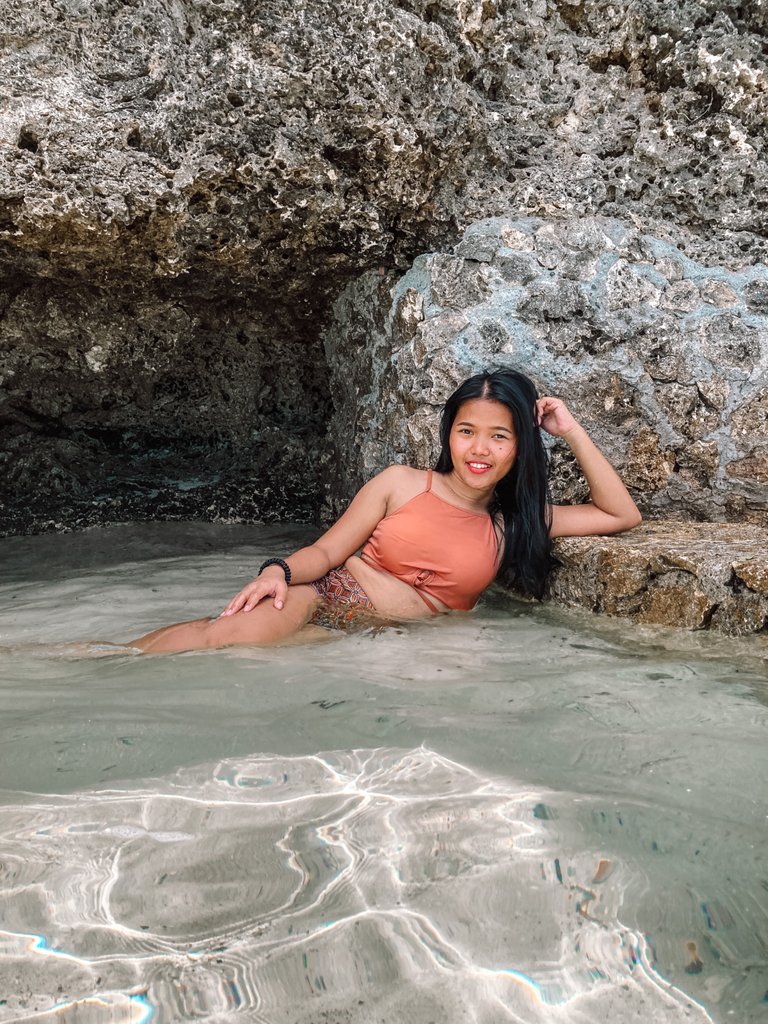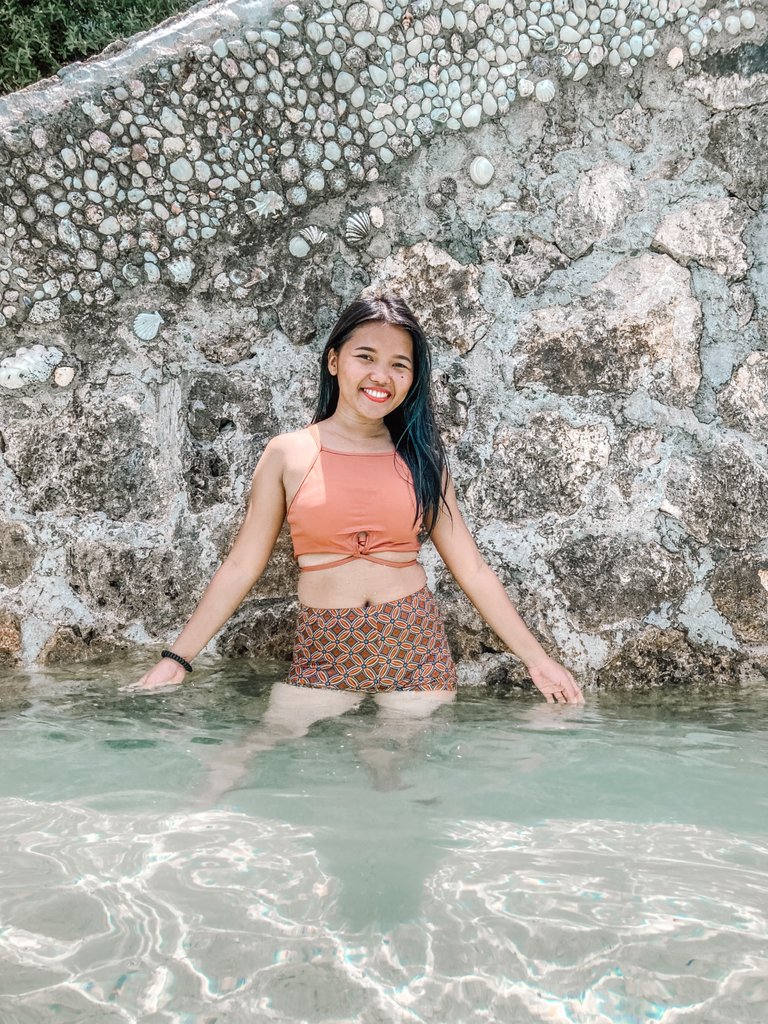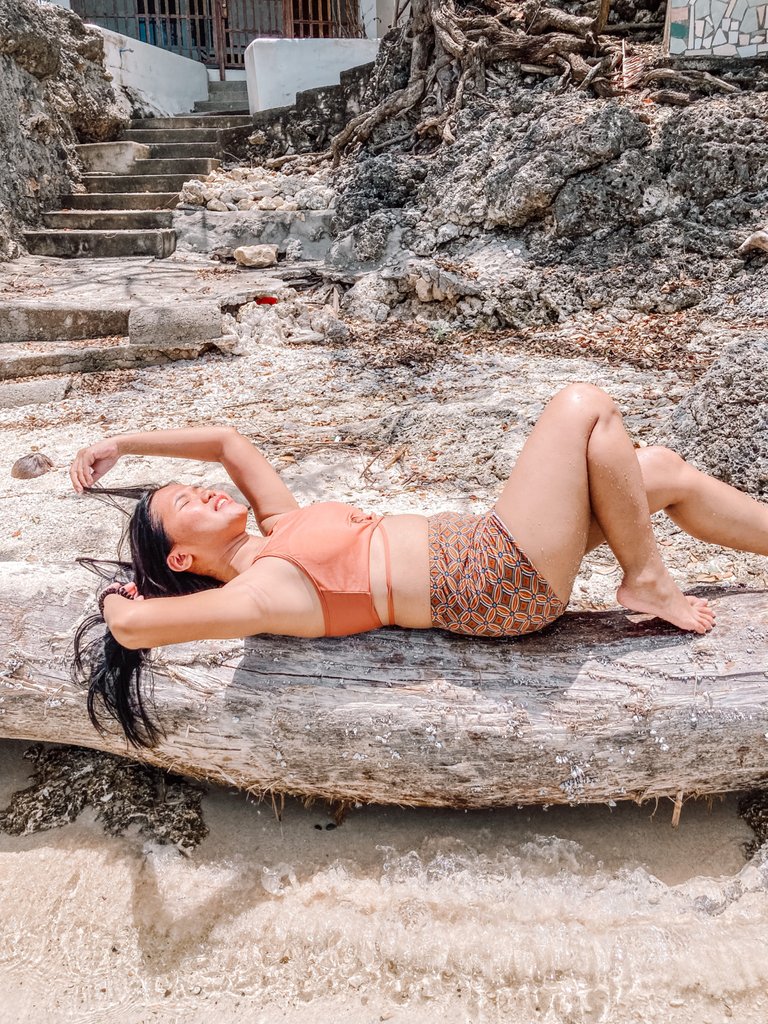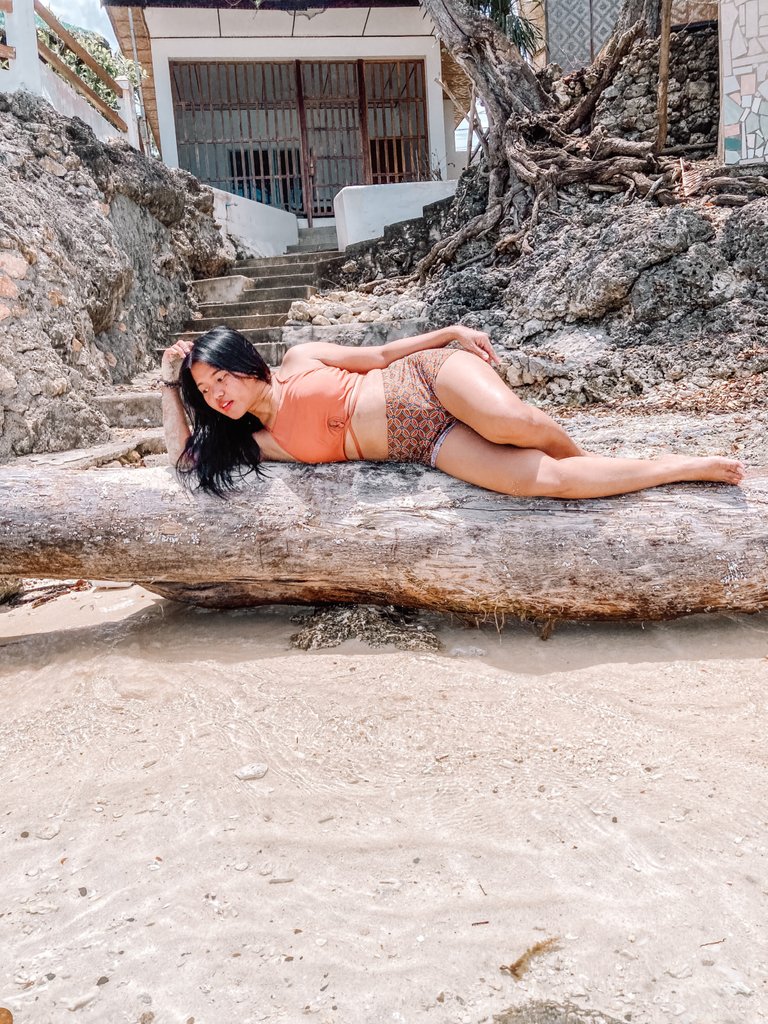 Belly fats are waving 😂
---
More! more! more!!! This must be the highlight of my stay here. Gelly and Regine encourage me to do snorkeling which only cost 300 pesos (including the life vest, snorkeling goggles and the tour guide) and Regine's partner John whom they were waiting to arrive already came and was more than willing to guide me in finding turtles and swimming with sardines while taking videos and photos of me. I felt scared and afraid at first. I was hesitant because it might be dangerous but I was adventurous enough to give it a try! And I never regretted it. Want to see it? Here ⬇️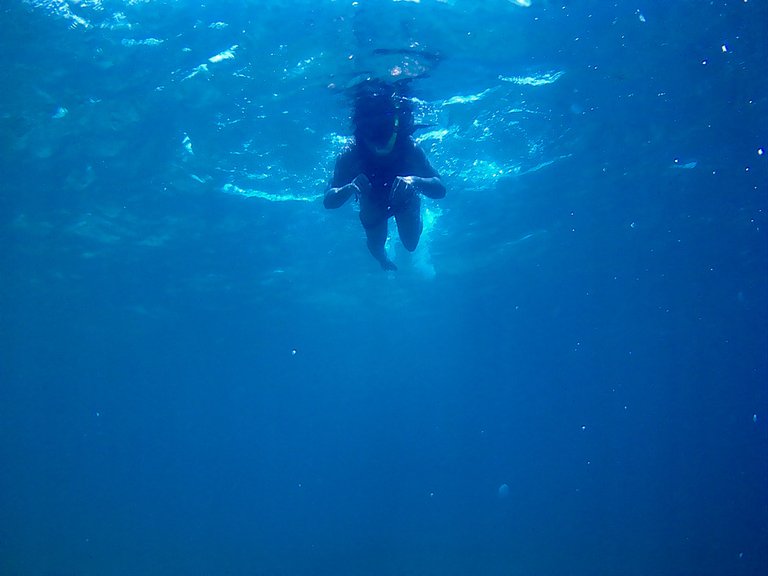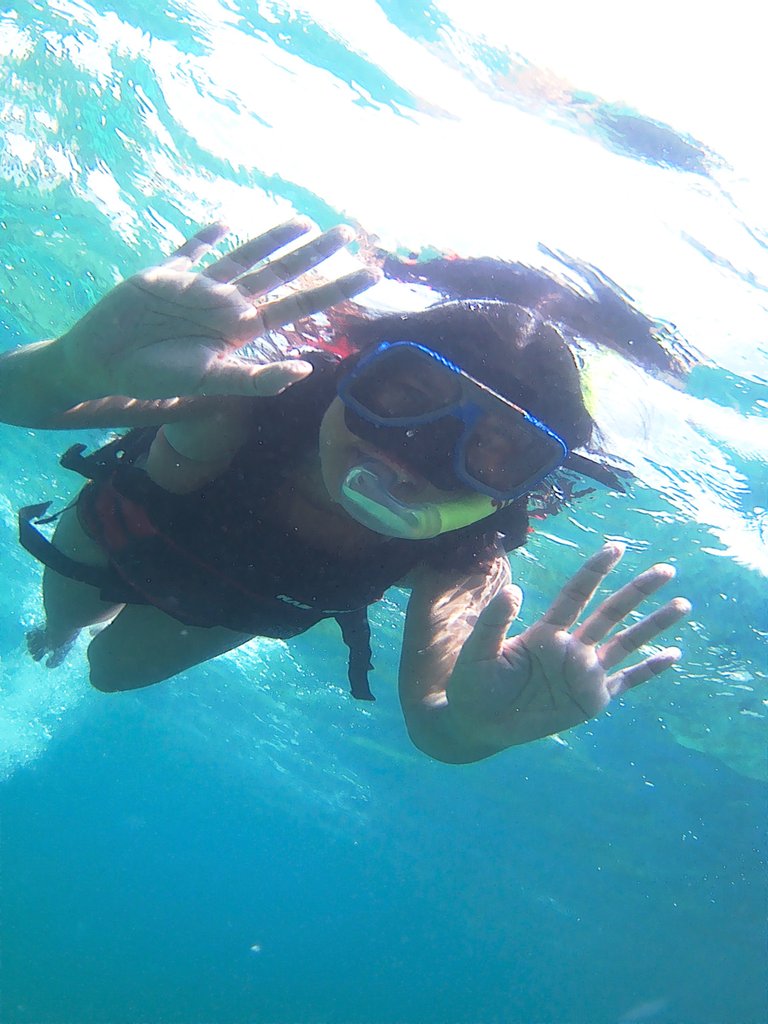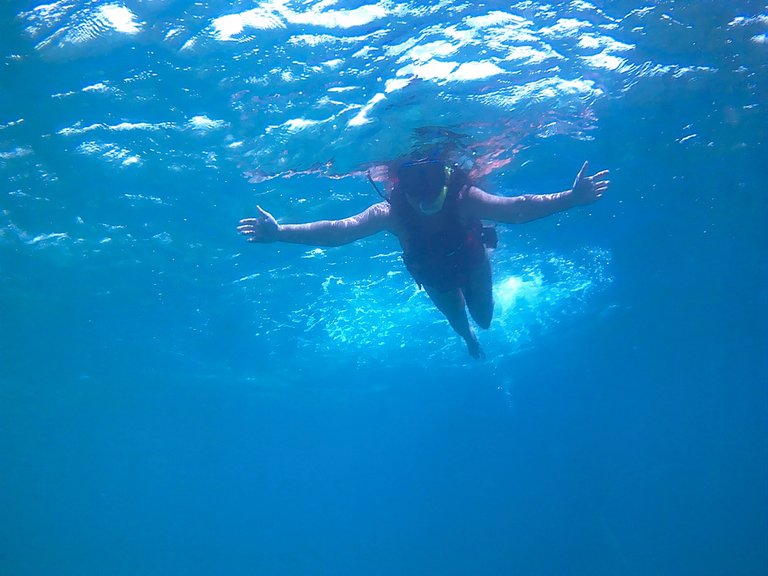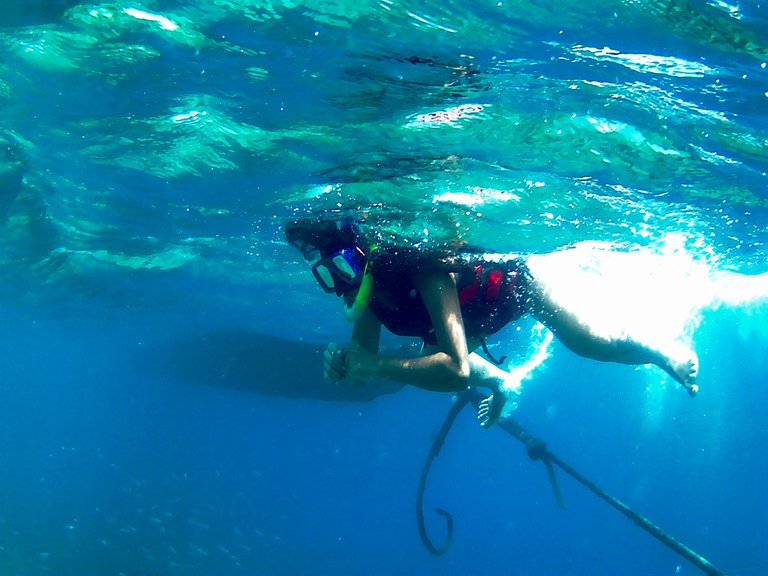 This was the first time I did this activity and it was really fun. This was me, trying to find turtles and also swimming with sardines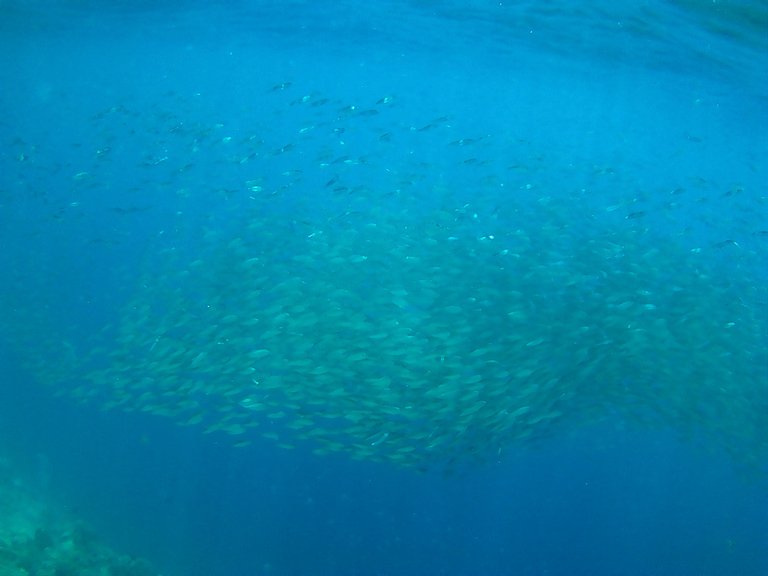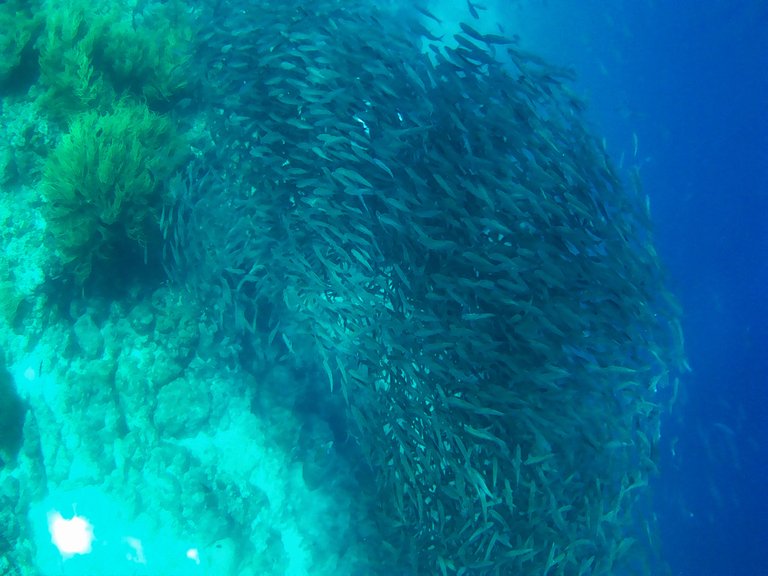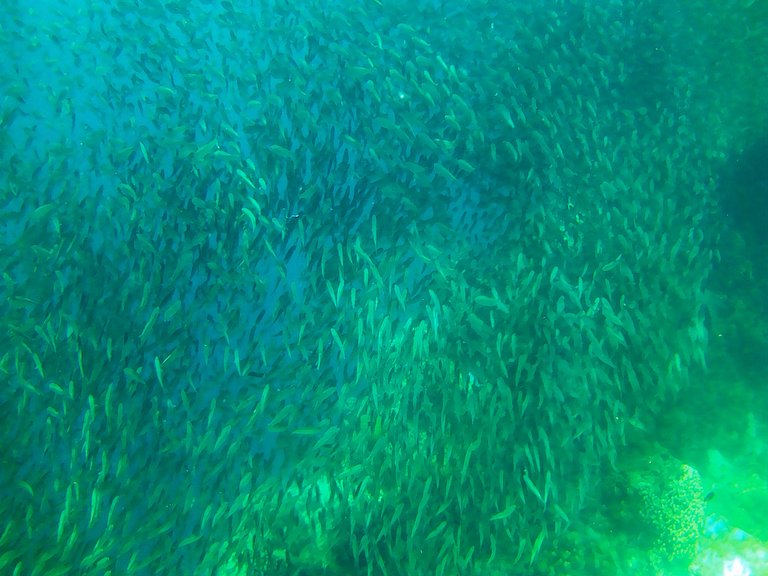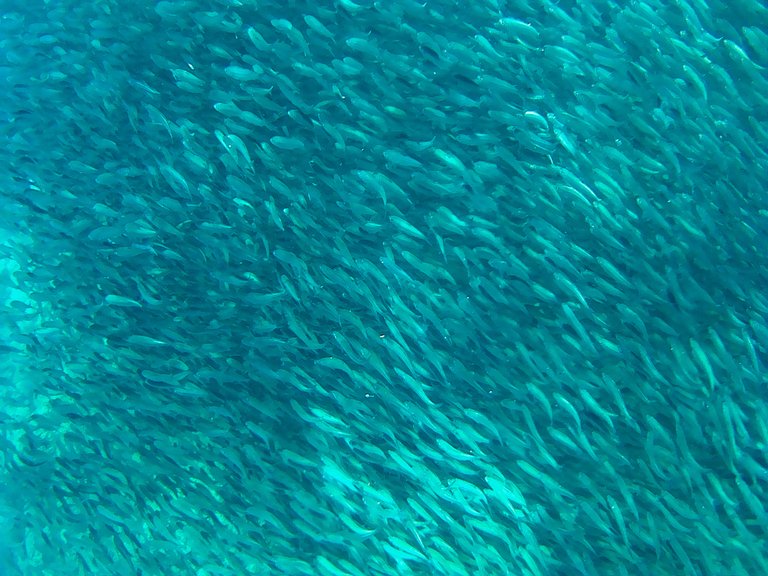 Amazing school of fish 😍😍😍 A bit scared if there are sharks (good thing none, I wouldn't be here blogging this 😂)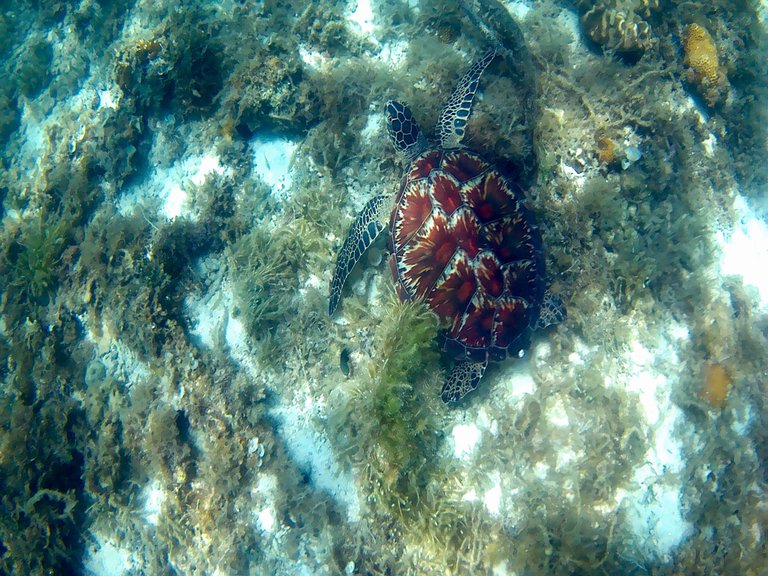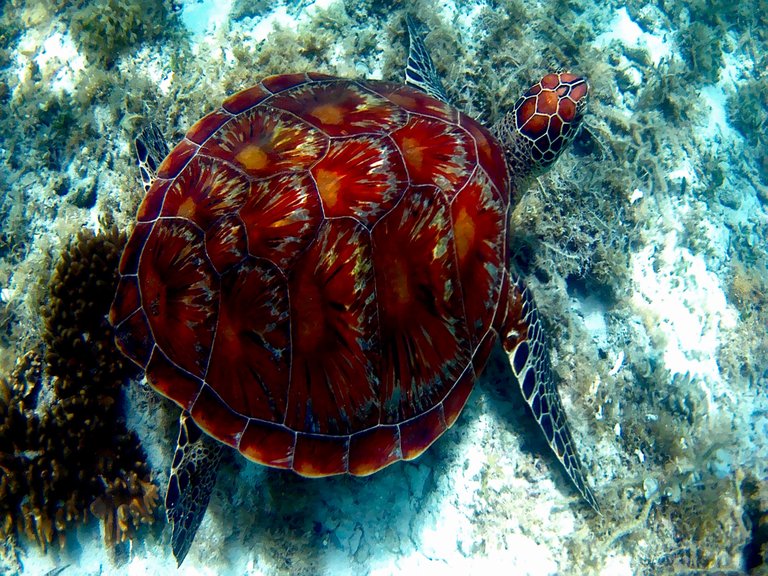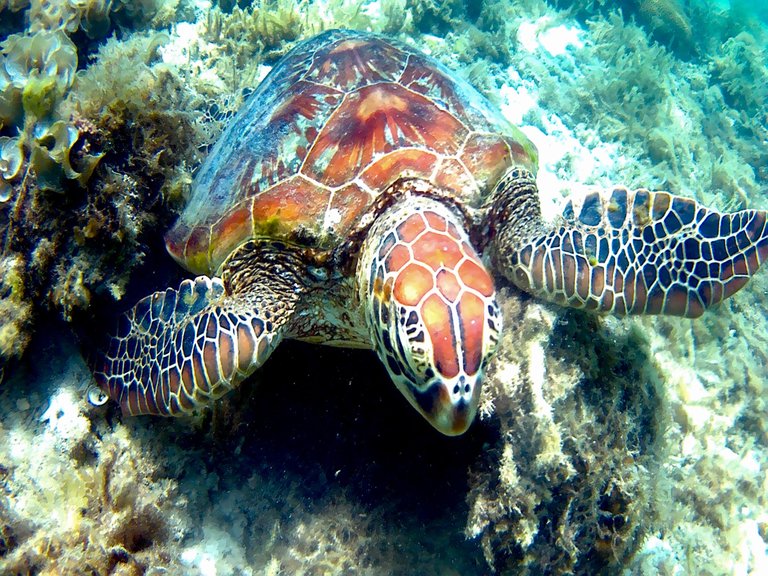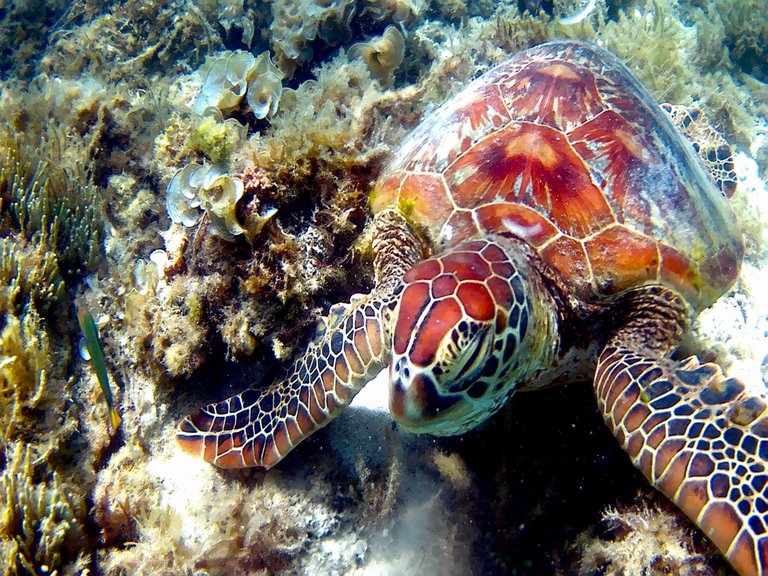 So cute turtles 😍 for videos please watch it here from my Facebook https://www.facebook.com/100000504834133/posts/5804198862940217/?d=n
I traveled alone and I had a lot of fun even if it was a short stay. I believe I was able to maximize my time while I was staying in Moalboal, I've done so much in 1 day. Some of the perks as a solo traveler, I own my time and I get to know people locally or even foreigners.
You can tell from this post that I enjoyed my travel here. I will return back this weekend and this time with my housemates. I hope they would enjoy too as much as I did.
Thank you hivers for reading this far, comment down below on what you think about the place 😉
See you on my next post! 💗
Cheers,
Mary 🌷
---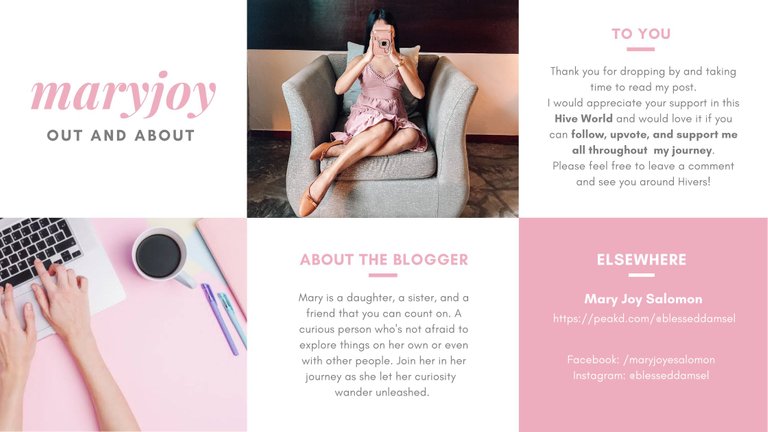 Facebook • Instagram
---
---