My Experience With Crypto Scams - How to avoid such.

Hello to everyone. How are things going for you? I trust everyone in the community is doing well as well.
Yesterday, I had a terrible experience with one of my favorite exchanges where all of my assets were stolen; unfortunately, I didn't notice my 2FA was turned off, so as not to become a victim, let me share my story and how to avoid such in the future.
---
---
My Scams Experience involving cryptocurrency
---
So, a few days ago, I had a minor issue with the Roqqu exchange, which occurred because I transferred the coin to Binance with an incorrect memo, which binance returned when I filed an appeal to them through Binance Customer service.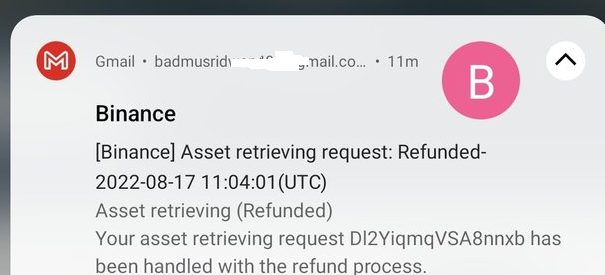 Once Binance processed the refund, I contacted Roqqu exchange customer support, and they kept telling me they couldn't find the owner, which was alarming, despite the fact that I showed her the appeal from Binance, indicating that I had made the refund possible.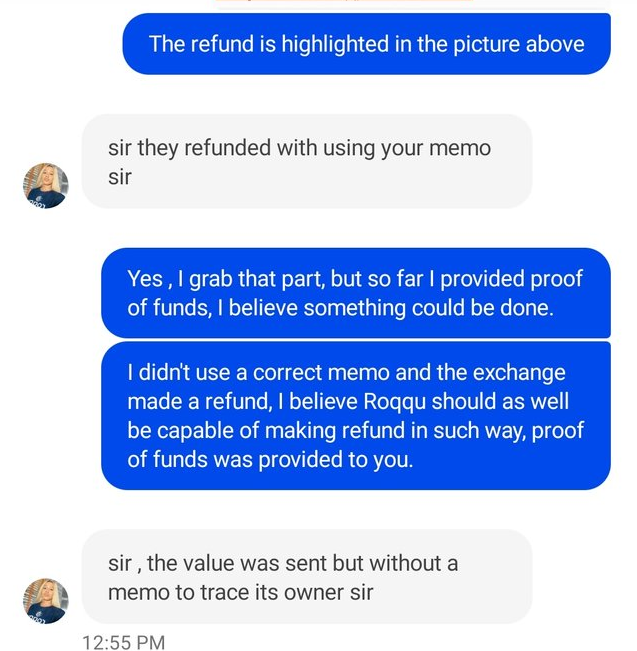 Obtaining this message from the exchange made me understand they are typical, so I moved on to their Twitter service, where I discovered a variety of scammers.
So, when I was complaining to the Roqqu app, a Twitter account named @Roqquservice_hub messaged me, saying they heard I had an issue with my transaction and wanted me to describe the difficulties of my position.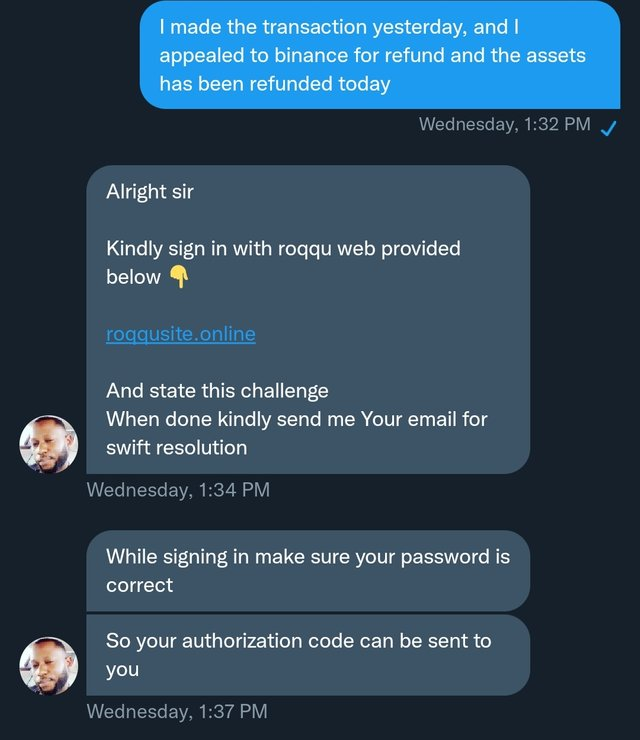 After I lodged my complaint with him, he asked me to log in to the Roqqu app via the website roqqusite. online, which is a fake website by the way, the interface is the same as the Roqqu official website, so I ignored what's really happening, I log on to the website and complain to them about it before I get to lodge the complaint finish, I just noticed that my Portfolio is on 0$.
I was surprised as to how that could have happened without my knowledge, and I also assumed that I should be activated if a new device logged on to my network; nonetheless, the person went with my holdings, and he converted all of them to Tron and sent them to his wallet address.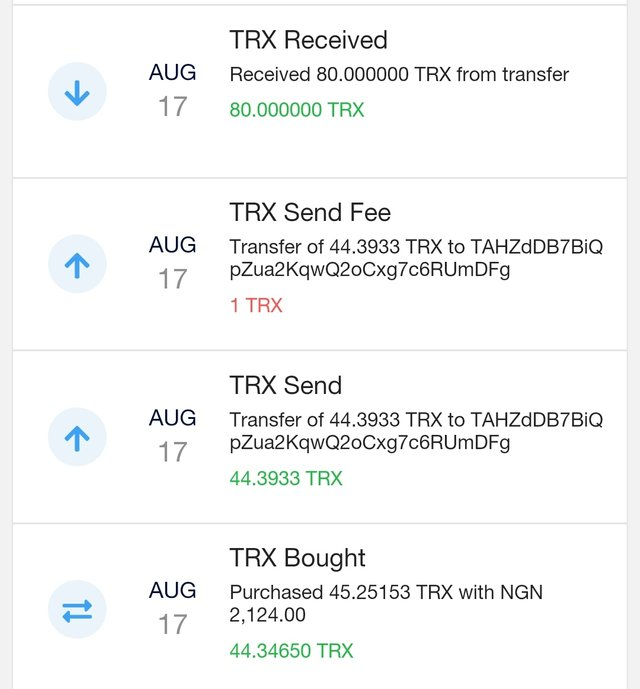 This is pretty surprising, so I filed a complaint on their website, and they were able to rectify the situation since the transaction had been proven to be a fraud.
Later, I was able to locate the correct handle of the page, and they informed me that they are the exclusive customer care on Twitter and that they are also verified.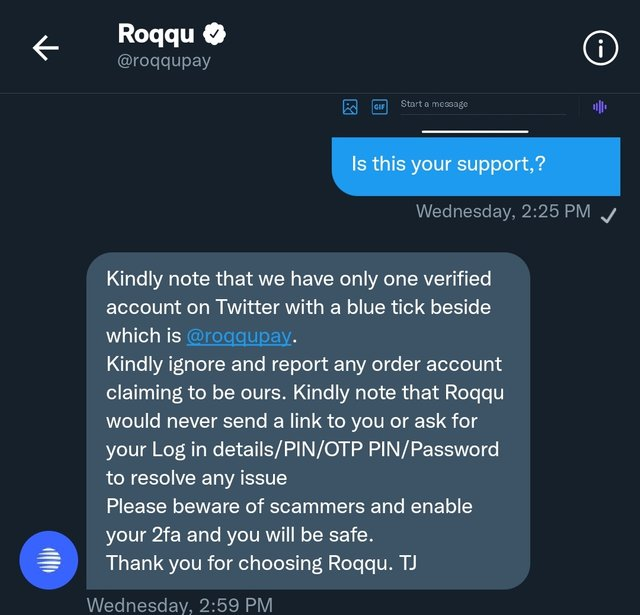 So, if someone wants to contact a crypto page for a complaint, make sure to gather the details from the verified accounts alone, which are generally in Blue tick, and be certain that no exchange will demand you to give a link to validate a complaint, and make sure you enable 2 Factor Authentication.
---
---
**How to Stay Safe
---
The best method to be secure is to enable 2FA on the account and be mindful of the risk.
When setting 2FA, a setup will be supplied to you, which must be safeguarded at all costs, otherwise, you may lose your assets if you forget the keys or try to reset them.
How to Enable Two-Factor Authentication?
Select 2FA Security Option from the Security menu.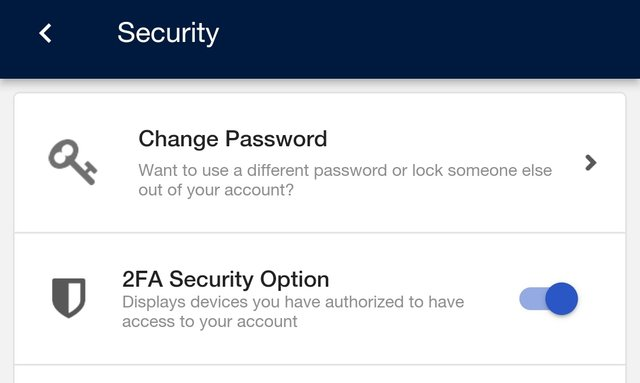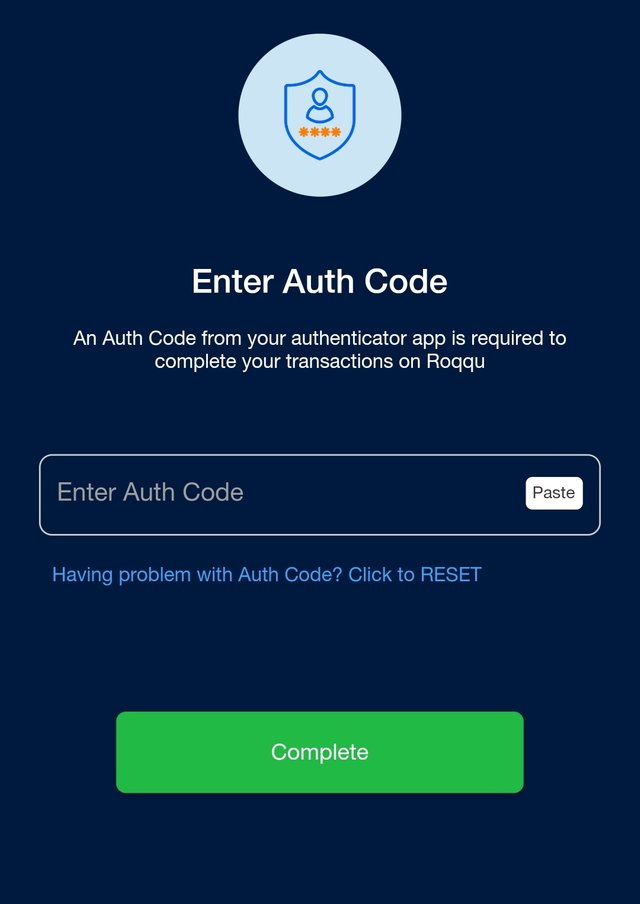 ---
Conclusion
---
Here comes my conclusion where I have discussed with you my experience with crypto scammers and how you should prevent it next time.
1). Refrain from speaking to a customer service that doesn't have a verified tag.
2). Must not log on to any website to complain, it's better you log on to the exchange complaint from the application itself.
3). Enable a Google Authentication, then, you get to be the only one who gives Acces before a transaction could be performed.
With all of these protocols in place, users can be confident that they will be protected from any crypto scam activity. I wish you all a lovely day ahead. Thank You!!
---
---