Mother | Android || Review and opinion | [Eng - Esp]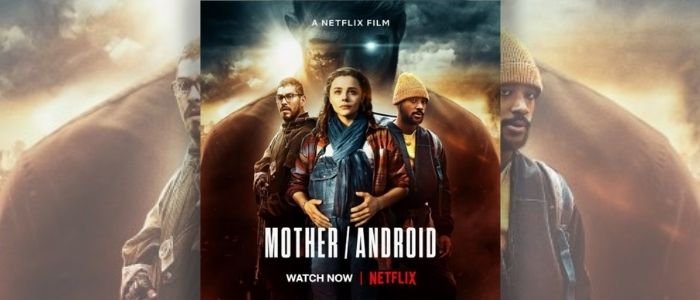 Fuente: inc29
---
---
Hi, I'm Belkis Carolina and this is my presentation review to the community. Since I was taken to the movies for the first time, I was hooked on the seventh art. Already in college, I met with my friends to watch a movie, my younger sister also became my companion with whom I disconnected from the world to immerse myself in the film.
Adulthood took me away from this hobby, even more, when the family grew, then with my son, I took it up again and it became that moment mother and son, which strengthened our bond even more. Then came the pandemic and we all know what happened, but thanks to streaming platforms I have been able to enjoy movies and series from so many different places and languages that enrich our world.
Hola, soy Belkis Carolina y esta es mi reseña de presentación ante la comunidad. Desde que me llevaron por primera vez al cine, quede enganchada con el séptimo arte. Ya en la universidad me reunía con mis amigas para ver alguna película, mi hermana menor también se convirtió en mi acompañante con la que me desconectaba del mundo para sumergirme en la película.
La adultez me fue alejando de éste hobby, más aún cuando creció la familia, luego con mi hijo lo retome y se convirtió en ese momento madre e hijo, que fortaleció aún más nuestro vínculo. Luego llegó la pandemia y ya todos sabemos que ha pasado, pero gracias a las plataformas de streaming he podido deleitarme con películas y series provenientes de tan variados lugares y de idiomas que enriquecen nuestro mundo.
---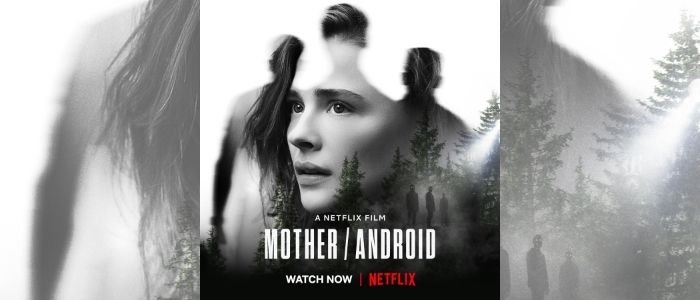 Fuente: inca29

Now on to the review
⚠️In case you haven't seen it yet, this is a spoiler alert.⚠️
On January 7, 2022, was released on Netflix Mother/ Android, a film that brings back to the scene Chloë Grace Moretz (The Fifth Wave, Kick-Ass 1 and 2, Neighbors 2, If I stay, among others), although the film is not something extraordinary, I was surprised by the intensity with which she acted in one of the scenes for me the most profound of the film.
The film revolves around a catastrophic change in a world where man already lives with androids, destined to replace service jobs such as waiters, butlers, construction workers, all those service jobs. Of course, as they are a creation of man, they have a safety instruction or command that prevents them from harming them, like I Robot, but for some inexplicable reason and in the blink of an eye, all those guidelines were erased and turned against humans.
This change happens at the same time that Georgia, the protagonist, discovers that she is pregnant, a reality that completely dislocates her, since both she and Sam, her partner, are in college, well it seems and I say it seems because in less than 10 minutes everything gets out of control. In one moment she confirms her pregnancy and in the other, she begins to run away with Sam to save their lives.
Ahora sí a la reseña

⚠️En caso que aún no la hayas visto, esta es un alerta de spoiler.⚠️
El 7 de enero del 2022 se estrenó en Netflix Madre/ Androide, una película que trae nuevamente a escena a Chloë Grace Moretz (La quinta Ola, Kick Ass 1 y 2, Neighbors 2, If I stay, entre otros), aunque la película no es algo extraordinario, me sorprendio por la intensidad con que actuo en una de las escenas para mí más profundas del film.
La película gira entorno a un cambio catastrófico en un mundo donde ya el hombre convive con androides, destinados a suplir los trabajos de servicio como mesoneros, mayordomos, trabajadores de la construcción, todos esos trabajos de servicio. Por supuesto, como son una creación del hombre, tienen una instrucción o comando de seguridad que evita que estos les hagan daño, tipo I Robot, pero que por alguna razón inexplicable y en un abrir y cerrar de ojos, toda esas directrices fueron borradas volviéndose en contra de los humanos.
Este cambio sucede a la par que Georgia, la protagonista, descubre que está embarazada, una realidad que la desencaja completamente, ya que tanto ella como Sam su pareja, están en la universidad, bueno eso parece y digo parece porque en menos de 10 minutos todo se sale de control. En un momento confirma su embarazo y en el otro, comienza a huir con Sam para salvar sus vidas.
---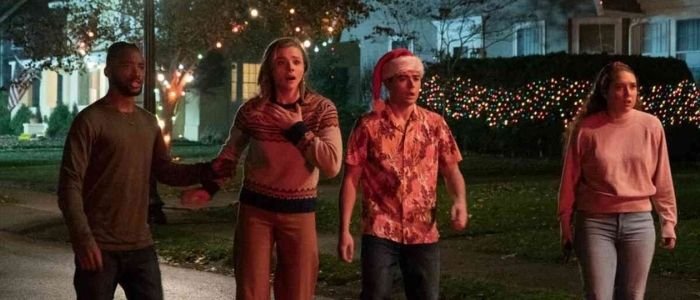 Fuente: espinof
She begins a struggle for survival, to be safe to give birth to her baby, to get to Boston where ships from Korea can take families with children to give them a chance to survive.
Perhaps the plot is seen as repetitive, full of stereotypes; however, for me, there is a message behind all that action.
Back to the movie, Georgia and Sam must go through a dead zone to get to Boston, a forest that carries a lot of danger because androids are everywhere and they are in hunting mode.
Of course, every decision they make involves the risk of death, yet they are determined to take one of those ships to a safer place where they can raise and watch their child grow up.
Although I knew that the protagonist was not pregnant, I suffered from Georgia that trip, having to sleep on the ground, walk through a forest, hide to avoid the androids, I do not wish it to anyone about to give birth.
Comienza una lucha por la supervivencia, por estar a salvo para dar a luz a su bebé, por llegar a Boston lugar donde al parecer, barcos que provienen de Corea, pueden llevar a las familias con hijos para darles una oportunidad de sobrevivir.
Tal vez la trama se aprecie como repetida, llena de estereotipos; sin embargo para mí trae un mensaje detrás de toda esa acción.
Regresando a la película, Georgia y Sam deben a travesar una zona muerta, para poder llegar hasta Boston, un bosque que conlleva mucho peligro porque los androides están por todos lados y andan en Modo Cacería.
Por supuesto, cada decisión que tomen implica riesgo de muerte, aun así están decididos a tomar uno de esos barcos que los lleve a un lugar más seguro donde puedan criar y ver crecer a su hijo.
Aunque sabía que la protagonista no estaba embarazada realmente, yo padecía con Georgia ese viaje, tener que dormir en el suelo, caminar por un bosque, esconderse para evitar a los androides, no se lo deseo a nadie a punto de dar a luz.
---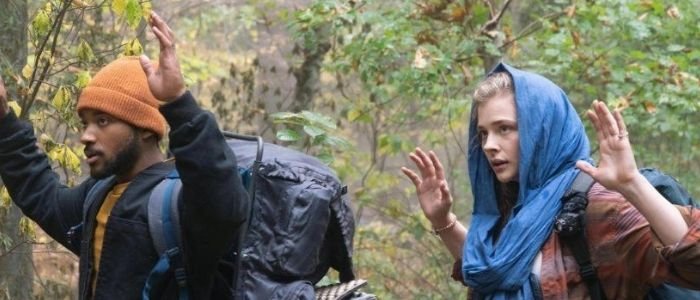 Fuente: filmaffinity
Our protagonists manage to get to Boston, to a military camp where they attend to Georgia already in labor, but not without consequences since Sam managed to escape badly wounded after he was taken prisoner by the androids. Of course, the arrival of the baby brings hope to the new parents, as they are closer to their goal.
It doesn't end there, as they were used as decoys by the androids to destroy the camp, so they must fight to get out alive if they want to take that ship.
The film reaches its climax of fear because it places us in front of that subconscious fear that the human being has, before the consequences of his creation: Is humanity going towards that future? What happens with Artificial Intelligence (AI)? Are we going to be victims of our creations? Does an apocalyptic future await us? Will all those movies where the androids turn against humanity become true? And many others...
And it is here where what is for me is the message of the film, it is nothing spectacular, but it is a representation of love at its best.
Nuestros protagonistas logran llegar a Boston, a un campamento militar donde atienden a Georgia ya en proceso de parto, pero no sin consecuencias ya que Sam logró escapar muy mal herido luego de que fue hecho prisionero por los androides. Por supuesto la llegada del bebé trae esperanzas a los padres primerizos, pues ya están más cerca de su objetivo.
No todo acaba aquí, pues fueron usados como señuelos por los androides para destruir el campamento, así que deben luchar por salir con vida si quieren tomar ese barco.
La película alcanza su clímax de miedo porque nos sitúa frente a ese temor subconsciente que tiene el ser humano, ante las consecuencias de su propia creación: ¿La humanidad va hacia ese futuro? ¿Qué pasa realmente con la Inteligencia Artificial (IA)? ¿Vamos a ser víctimas de nuestras creaciones? ¿Nos espera un futuro apocalíptico? ¿Se harán realidad todas esas películas donde los androides se vuelven contra la humanidad? Y muchas otras...
Y es aquí donde esta lo que es para mí es el mensaje de la película, no es nada espectacular, pero es una representación del amor en su máxima expresión.
---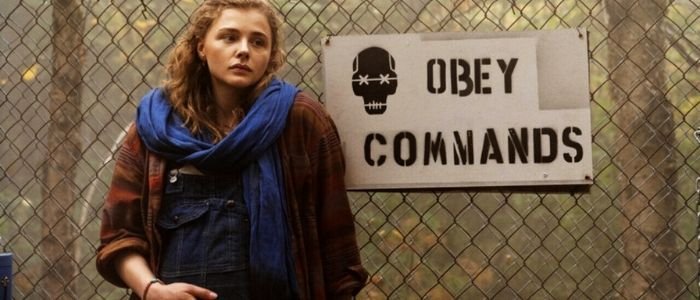 Fuente: filmaffinity
How far we are capable of sacrificing ourselves for our children, of letting go and giving them a chance at life beyond what we can offer at any given moment. Sometimes we are here in this world to bring two people together, to bridge the gap, to be the mother who gave life but could not share it with her child.
This act of detachment and love, because it is love, remains there for each one to perceive and evaluate according to their experiences. I particularly felt Chloë's interpretative strength in conveying with her character, the pain she was going through.
And yet with so much pain and suffering, she must deal with her reality and move on, not with a broken heart, but with one that she loved and loves.
Hasta dónde somos capaces de sacrificarnos por nuestros hijos, de desprendernos y darles una oportunidad de vida más allá de la que podemos ofrecer en un momento dado. A veces estamos aquí en este mundo para acercar a dos personas, tender un puente, ser la madre que dio vida pero no pudo compartirla con su hijo.
Este acto de desprendimiento y de amor, porque es amor, queda allí para que cada uno lo perciba y evalúe según sus vivencias. Particularmente sentí la fuerza interpretativa de Chloë al transmitir con su personaje, el dolor por el que estaba atravesando.
Y aun así con tanto dolor y sufrimiento, debe lidiar con su realidad y seguir adelante, no con un corazón roto, sino con uno que amó y ama.
---
Se estrenó en HULU el 17 de diciembre de 2021
By way of conclusion
The wonderful thing about movies is to find meaning in those images, the interactions they present us with and the connection or not that we can have with the actors; sometimes it is achieved throughout the film or every so many sequences, other times there is only one moment that connects with you and makes the movie worth watching.
Dear hiver, I invite you to watch it and share in the comments what you thought of it.
A modo de conclusión

Lo maravilloso de las películas es encontrar sentido a esas imágenes, las interacciones que nos presentan y la conexión o no que podemos llegar a tener con los actores; a veces se logra a todo lo largo del film o cada tantas secuencias, otras veces sólo hay un momento que conecta contigo y por lo que valío la pena ver la película.
Querido Hiver, te invito a verla y a compartir en los comentarios qué te pareció.
---
---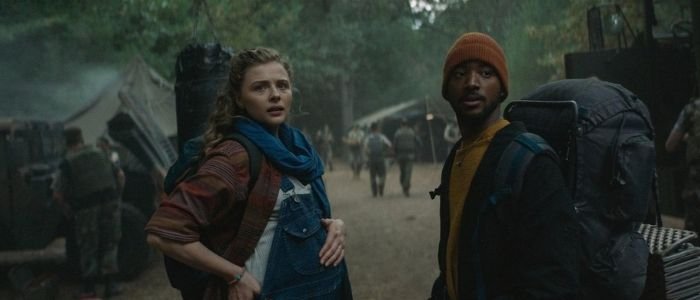 Fuente: filmaffinity
Banner realizado con Canva
---
---