Main Hive Investment Portfolio - News and Progress Report on 20th of November 2021
Hive blockchain offers so many investment opportunities and after 3 weeks from my last portfolio update, I am back with some news and progress on that. While I have different investment portfolios on Hive built around different tokens - the current one is gathering utility tokens, another one is built around Leo Finance and BSC bridged tokens and another one is focused on gaming tokens - the ultimate purpose for me was to increase my stake and influence on Hive. And being quite active in this ecosystem I can pull many strings to grow and to balance different tokens based on the targets that I set.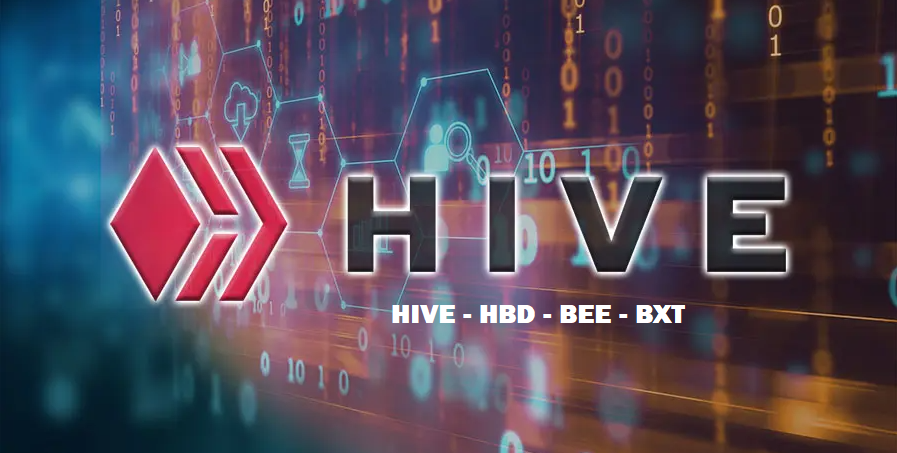 Hive & Hive Power
My HIVE Power is growing steadily through my content creation and curation. While the end of the years brings a lot on my plate at work, I still try to curate on a daily basis and also post from time to time. Not how I wanted to roll on here, but until things will calm down at work I try to be as present as I can be on Hive.
| Goal | Hive Power | Completion | Previous Balance | Growth |
| --- | --- | --- | --- | --- |
| 10,000 | 7,190.643 | 71.90% | 7,008.381 | +182.262 |
Compared to the previous report, I got a good gain of 182.262 HIVE which is equivalent to $193.19 at a current market price for HIVE of $1.06.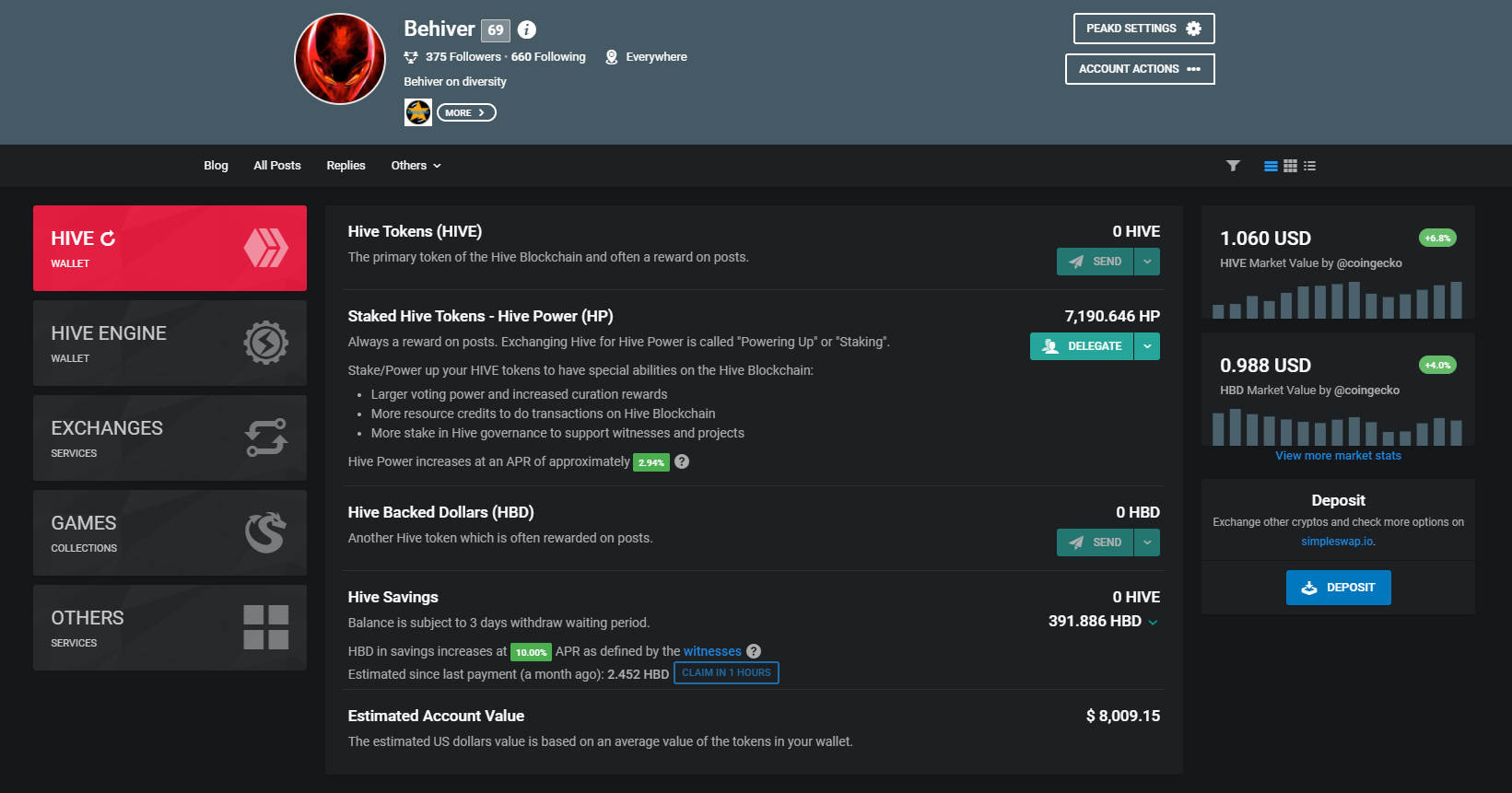 HBD (Hive Dollar)
When I started building up my main investment portfolio on HIVE, I knew that I need a stablecoin in it and HBD was the perfect option. I have gathered all my HBD into the Savings account for a nice 10% APY. Still, I took out an investment from Torum XTM and exchanged it for HBD and BEE tokens, and pulled those in a Liquidity Pool for a better yield. The new HBD earnings I will continue to hold into Savings as I think in the LPs on TribalDex I have a good and enough chunk of it.
| Goal | HBD Savings | Completion | Previous Balance | Growth |
| --- | --- | --- | --- | --- |
| 3,650 | 391.886 | 10.73% | 292.749 | +99.137 |
Compared to the previous report, I got a good gain of 99.137 HBD which I'll consider equivalent to $99.13 from a stablecoin point of view. The current HBD amount in savings should provide nice returns considering the 10% APY.
Yearly: $39.18
Monthly: $3.26
Daily: $0.10
BEE (Hive Engine Token)
BEE is the utility token of the second layer framework Hive-Engine and is one strong investment that I did. The gains are obtained from different sources like content creation on the TribalDex blogging site, engagement through comments and curation, but primarily from the participation as an LP in the HBD:BEE pool. With all these sources of earning BEE, I am sure this will pile up quite nicely in time.
| Goal | BEE Assets | Completion | Previous Balance | Growth |
| --- | --- | --- | --- | --- |
| 1,000 | 133.01 | 13.30% | 141.138 | -8.128 |
As I have participated in the HBD:BEE LP on TribalDex, I have some negative earnings by pulling into that. But if we would consider the current LP Position of 1320.10 HBD : 1536.55, I think I am on a good point.

BXT (Beeswap Token)
BXT is the new addition to my main Hive Investment Portfolio and it is the "governance" token of the BeeSwap exchange on Hive blockchain which through staking provides to holders 50% of BeeSwap fees, estimated at around 50K HIVE per year. I was lucky enough to have used this platform before and got me a good 6 BXT airdropped while I have increased my staking to multiply buying from the market.
| Goal | BXT Assets | Completion | Previous Balance | Growth |
| --- | --- | --- | --- | --- |
| 50 | 22.649 | 45.29% | 0.00 | +22.649 |
As it can be seen from the report I have added BXT to my portfolio and also expanded quite heavily on the Liquidity Pools. I will need to factor that better in the future reports in order to be considered in each asset growth, even if there can be Impermanent Loss on LP side, but that should give a better view of the portfolio. Once I do that, I can also add some USD equivalent numbers in order to showcase that HIVE is a strong ecosystem for investments and even making a living out of it.
Posted Using LeoFinance Beta
---
---