BDVoter Daily Hive Showcase: #291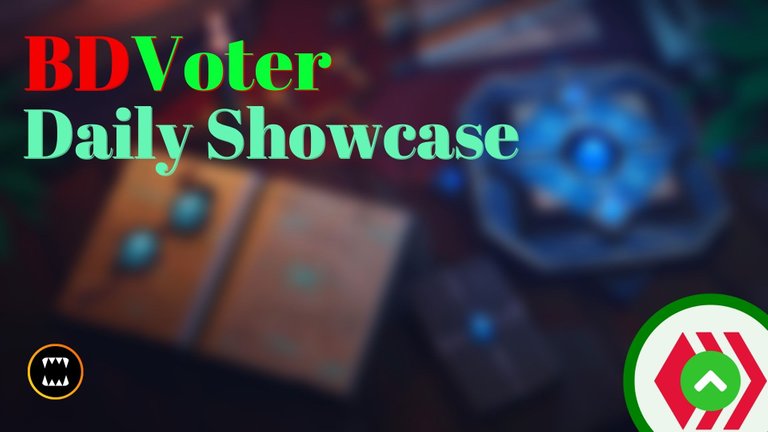 Welcome to BDVoter Daily Showcase, BDVoter was started concerning BD users who did not get support even after writing well. Besides BDVoter gives support to foreign users too. BDVoter is a curation project on Hive Blockchain. BDVoter's mission is to promote uninspired but extraordinary content. Every day we do manual curation also besides that we are also supporting weekly @splinterlands challenges ( Art Challege, Social Media Challenge & Share Battle Challenge). We only support original content here. We will exact vengeance with extreme prejudice on plagiarists and spammers. So we want to see you unleash that creativity of yours. When you create you get better at what you do. When you plagiarise it is a wasted effort, and we don't like wastefulness or laziness here. We encourage everyone to visit these blogs and show these great Hivers your support and encouragement. If you enjoyed their work, give them a Follow or maybe even say Hello! and shower some love on their content.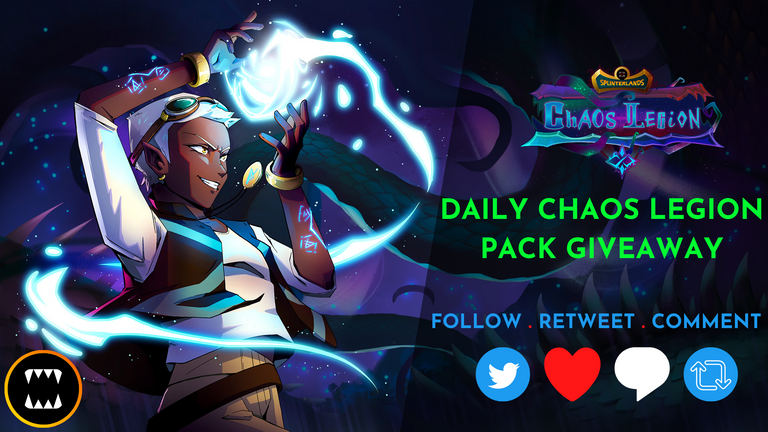 This is a new initiative by bdvoter team to increase engagement between hive blockchain and Social media (Twitter). Every day we are going to share our Daily Showcase on Twitter and we are planning to giveaway 1 chaos legion booster pack to a lucky user every day. To participate in the giveaway you don't have to work hard, it's some easy steps to follow to participate in this giveaway.
HOW TO PARTICIPATE:

1. Follow BDVoter & Splinterlands Twitter Profile. If you already followed, then skip this one.
2. Like & Retweet our latest Daily Showcase tweet.
3. Comment your Splinterlands Username on our latest Daily Showcase tweet.
That's it !! You just need to follow these simple 3 steps to participate in our giveaway. The giveaway winner will be announced before our next Daily Showcase post/tweet. So keep your eyes on our Twitter page. So, the earlier you participate the better chance you will have to win 1 chaos legion booster pack.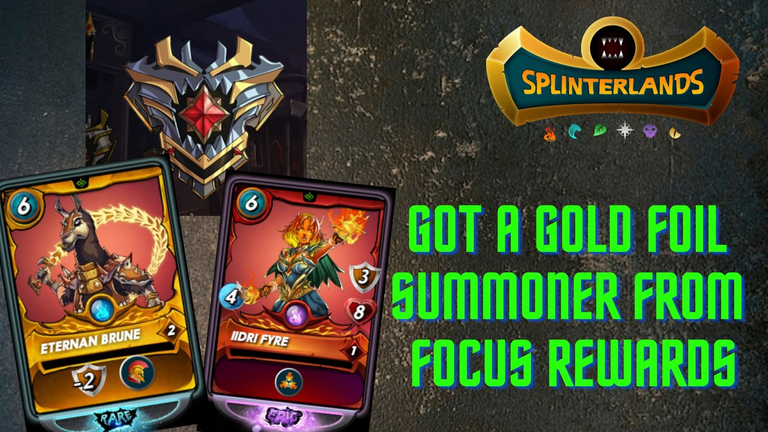 My greetings to whoever reading this post and I hope you all are well and enjoying the weekend with your family and friends. But, don't you forget about playing splinterlands and doing your daily missions in your free time as well, as we don't have much days left for this ongoing ranked season. Only 3 days left for this season to end and I guess many of you have already got into your goal tier or if you are just a little bit away, I wish you get there sooner. For me, finally after a long fight, today I have successfully reached into my goal tier Champ II and also played afterwards and won multiple matches.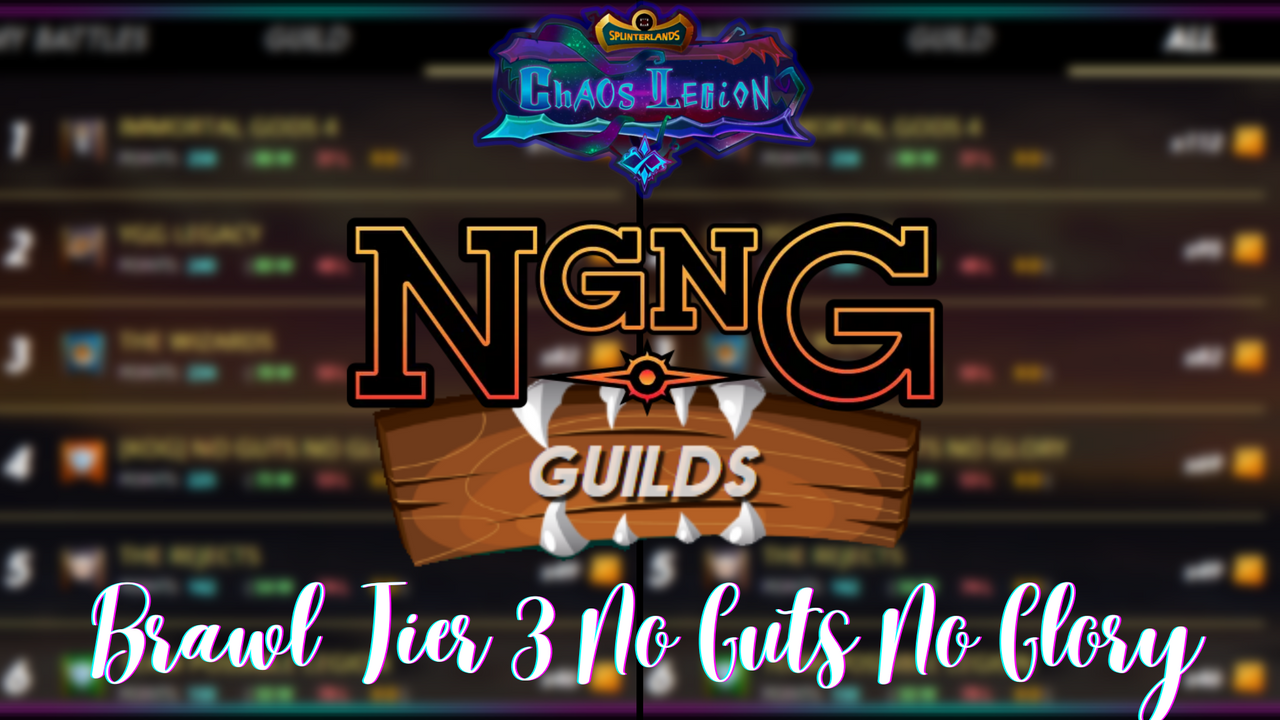 It's been 1 day since the end of the Brawl Battles and this time I didn't have the performance I always look for and the one I'm used to, apparently, the competition in the guilds has become more complicated, the players are strengthening their decks and their strategies, so I have to make adjustments and seek to evaluate my strategies much better than I usually do, playing the same "Fray" always, makes you get used to certain combinations that I have a lot of confidence, probably, several of my opponents will take advantage of this to counteract my play, but I will be working on this soon.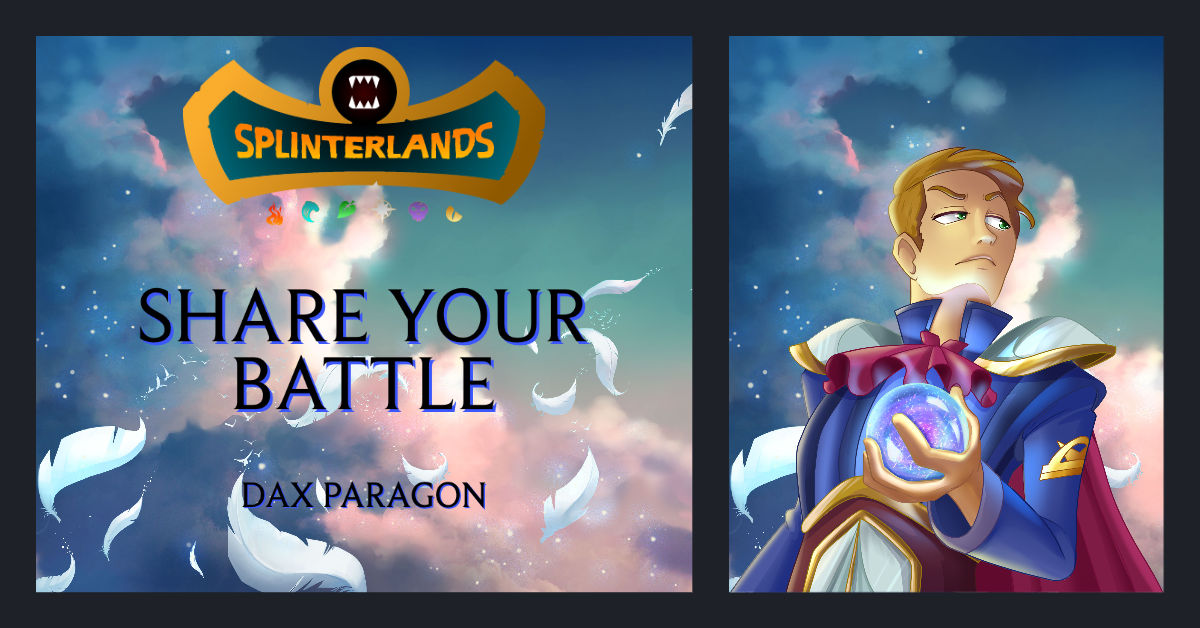 Let's talk about DAX PARAGON this week for the Share Your Battle Weekly Challenge. Dax Paragon is a Monster that can attack the target with Magic Attack and has useful abilities for the team. Also, Dax Paragon is an Epic Card in the Life Unit that belongs to the Chaos Legion edition. Dax Paragon can be very effective in battles with his powerful abilities, frankly, I can say that he is much more effective when used with a good strategy.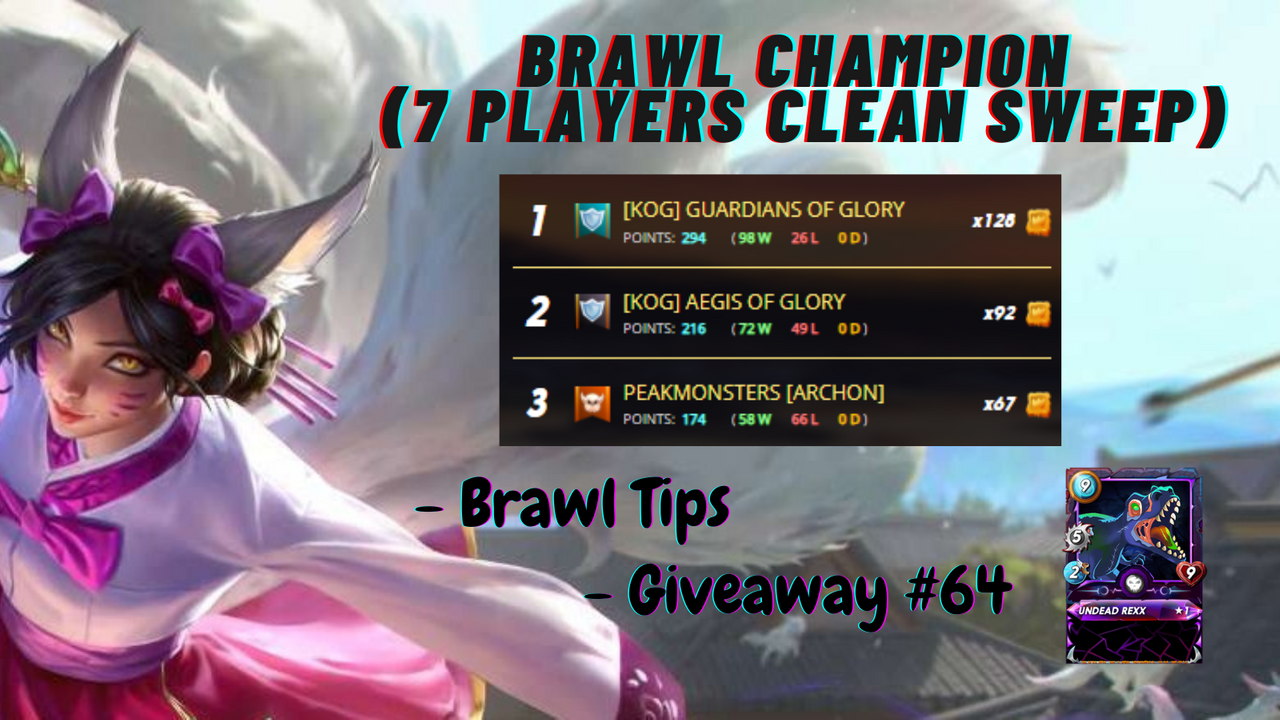 Welcome back to my blog, @queen-silvia. In today post, I am going to share to all of you The rare moments in Splinterlands where 7 players in Guardians of Glory got Clean Sweep. Yes, You read it right. 7 players!. Hats off for those players : @max1ne, @ign1te-ii, @th13-fu, @silvia-plays (me), @arch-mage, @hamizu, and @choi2edge. I am so proud of you guys.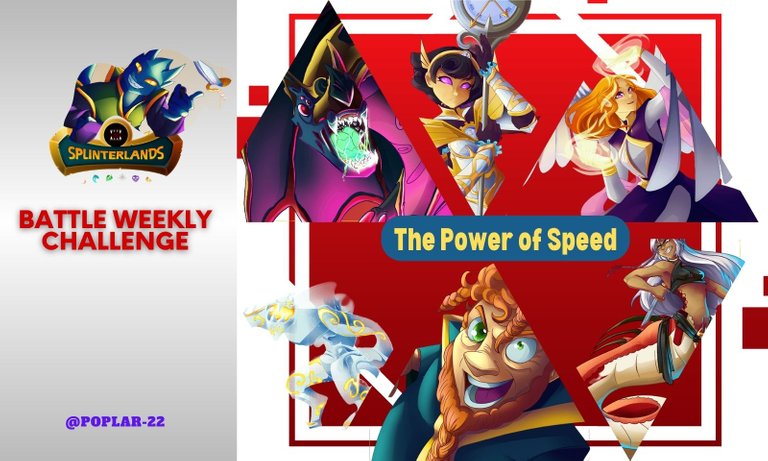 Greetings to all Splinterlands players! It's time to make another blog, today I will make Battle Weekly Challenge this is a popular event held by Splinterlands. The theme is actually Dax Paragon, but I don't have good battles with that monster so I change it to Void Dragon, a monster of the Dragon element who has very high speed and the ability to dodge any type of attack, whether it be melee, magic, or ranged.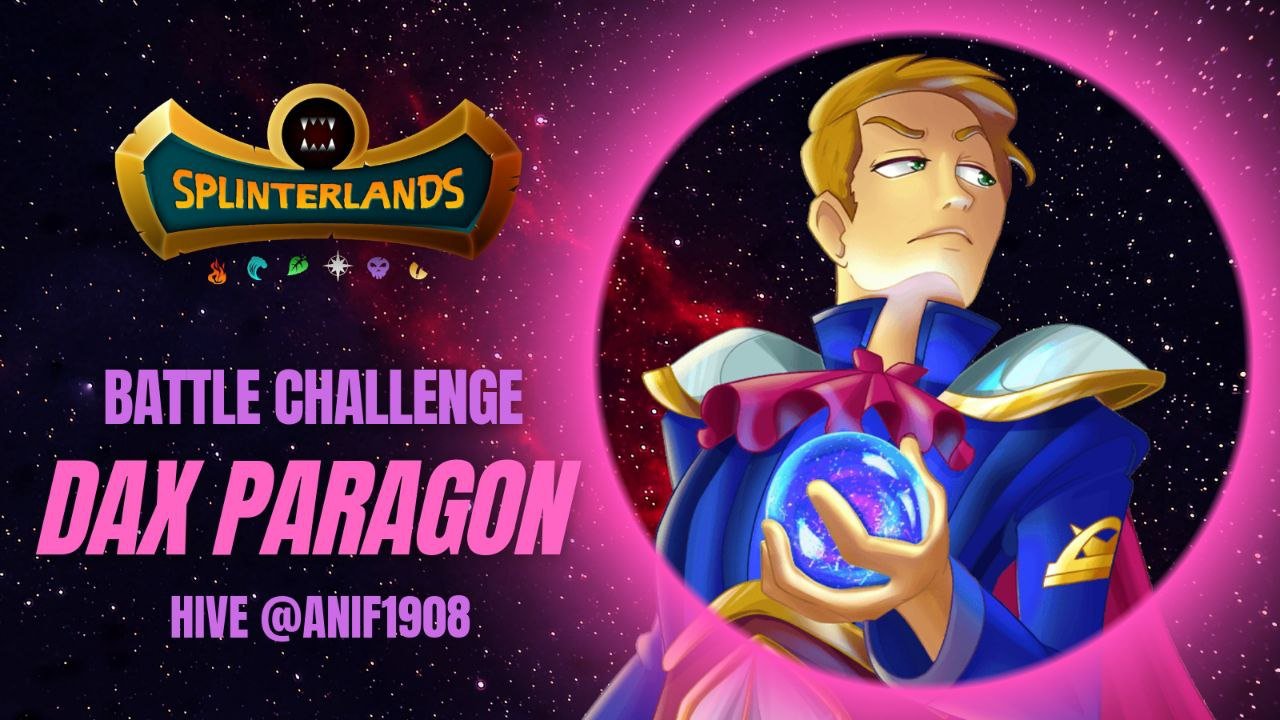 Dax Paragon is the theme for this week. Chaos Legion Epic Monster which has 2 mana and is a favorite of many players for low mana battle. I'm happy to share my battle strategy using this monster, and you know this battle I'm sharing is quite interesting to me because it's the first time I've seen the Last stand of Tinderlock, The Riftwatchers Fire monster.
---
All images and quoted texts are the copyright of their respective authors. For better Post Preview Please use PEAKD fronend.

Delegate HIVE POWER to us & earn HIVE daily.
---
If you are from Bangladesh and looking for community support, Join BDCommunity Discord Server & If you want to support our service, please Delegate us & set your witness proxy to BDVoter.

---
---