Between thirst and storm - marine adventures in the world of finance
Imagine for a moment that you are the captain of a sailing galleon that has been drifting in the calm in the middle of the ocean for several weeks.
Water and provisions are exhausted, a riot is brewing among the team, a difficult situation.
And then, suddenly, waking up in the morning, you see that the ocean current has driven your ship to the island.
You see an opportunity to resupply water and provisions, but, over the horizon, you see a storm coming.
Storm waves can throw a sailboat on reefs, smash it against sharp rocks, but you are standing between an inexorable thirst for water and a storm, both heavenly and within the ship's crew.
What choice will you make?
Similar decisions have to be made in real life, when your ocean and ship are cryptocurrency exchanges.
The human factor plays an important role in making difficult decisions.
Sometimes, it is better to lose a little than to lose everything, but cut off all bridges with a weak link.
Escape on the island, or save the ship?
I think that being thirsty, you will soon have no strength left to pray for salvation, but once you are on the island, having found water and provisions, make an effort and ask God to save the ship.
A picture drawn by me and slightly modified from the initial version will illustrate my thoughts.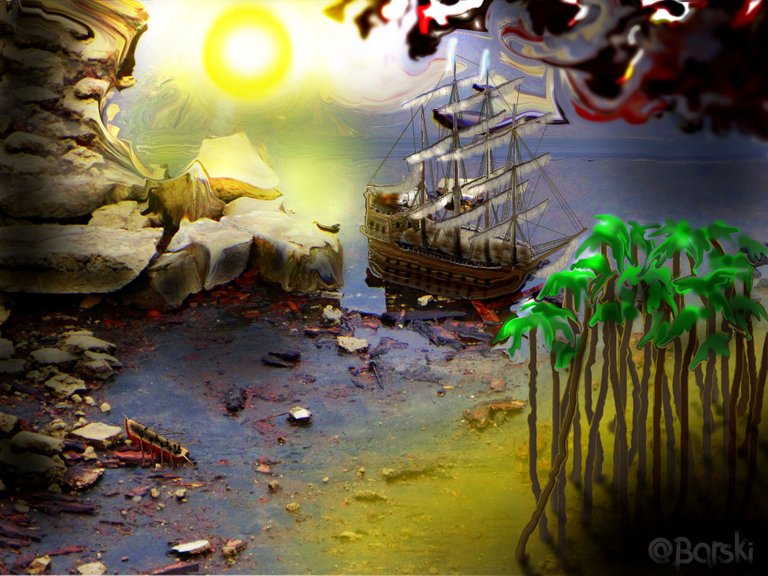 Our crypto wallet, like a ship in a shipyard, lines up in a given order.
At the beginning, when we are completely new to the crypto world, it looks like this pile of bricks scattered on the roof of a thermal substation, which I photographed from my balcony.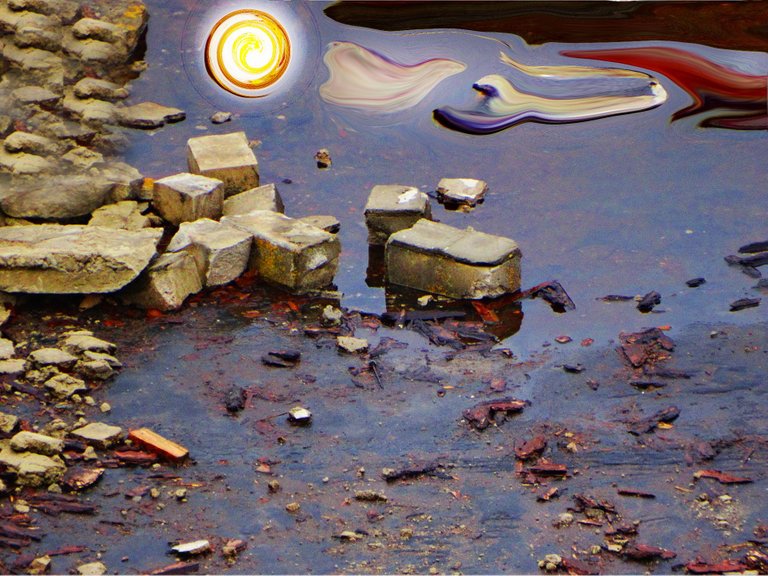 Then, after some time, we get to know the various coins closer and the wallet begins to take the form of a ship.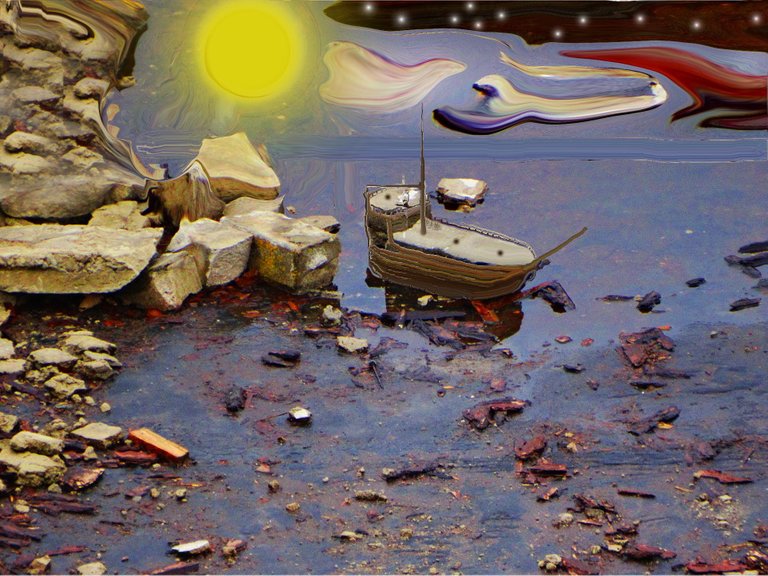 It happens that from the first days storms lie in wait for you, but they subside.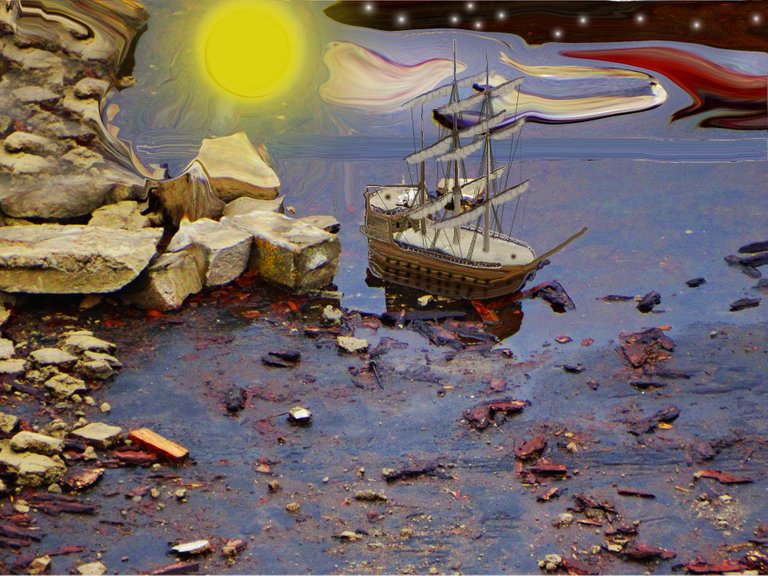 Yesterday, I lost my vigilance, did not find a post from ecoinstant, which talks about the departure of the developer who controlled the DHEDGE and BRO codes and I bought over a thousand DHEDGE coins, lol.
The oversight, the loss of vigilance, cost me not very much, but this morning I sold all the coins, tore the bridges.
It was not an easy decision, I was caught between thirst and storm. In theory, I could buy the whole DHEDGE and hope for the return of the developer, but I do not want to.
I wish the guys to find ways to solve the problem, but I don't want to lose everything, I need to save at least the boat).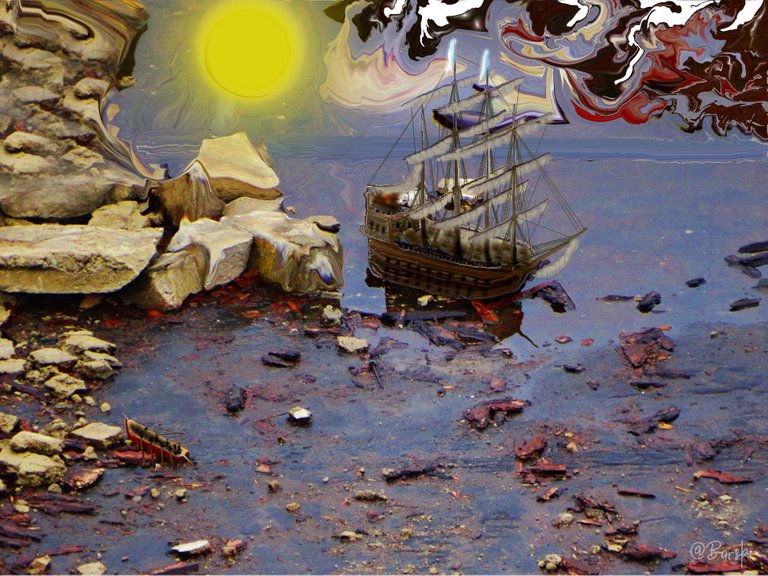 Photos taken with a Sony Cyber-shot DSC-HX300 camera.
Author @barski
Posted Using LeoFinance Beta
---
---