Reflection Hunters Contest by Bambuka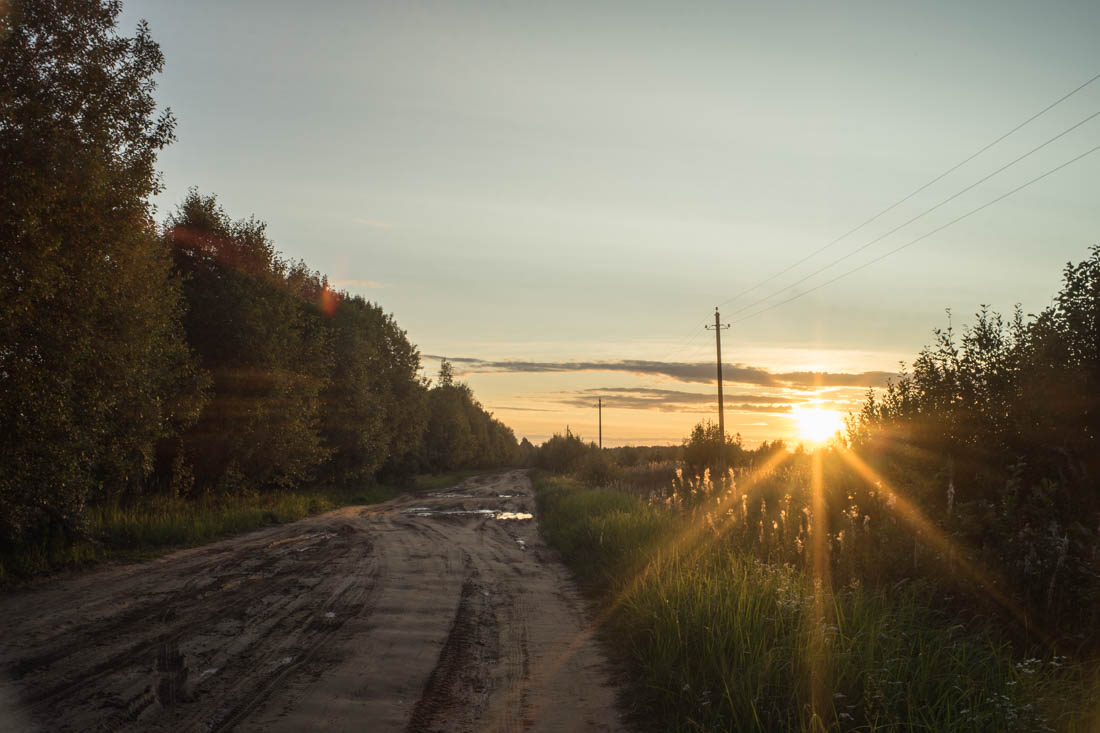 Thank you @olgavita for the kind invitation to this contest.
If I come across an interesting reflection in water, mirror or glass, I will definitely take a picture. You can always find something on this topic in my archive. But the archive is not available to me right now. I am on a long trip.
However, yesterday I was forced to return to the forest in search of lost glasses. I had to get on a bike and drive about 3 kilometers along a road that is not covered with asphalt. Of course, I have met surfaces that are ready to share reflections with me.
I mean puddles... :) It had been raining the day before and there was no shortage of luxurious puddles. If I saw a reflection from them... well, you understand that the camera was hanging on my side.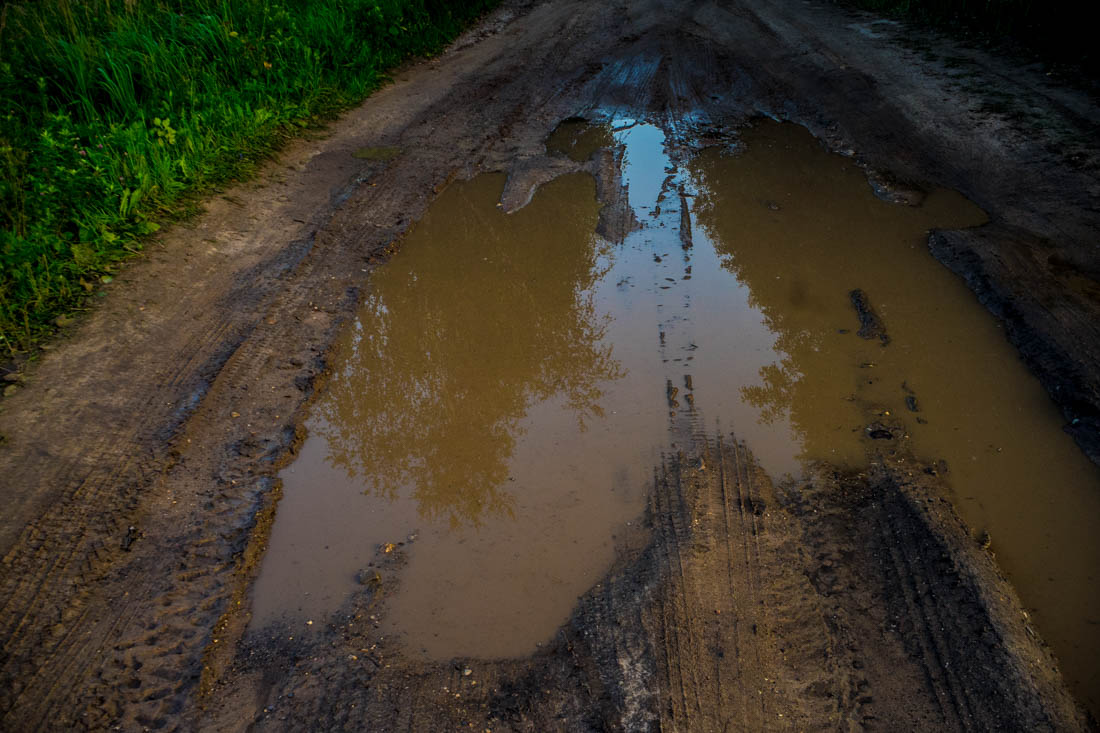 A puddle, of course, is not a showcase glass or a mirror. Moreover, the sun had almost disappeared below the horizon and there were deep shadows on the road.
Sometimes reflections show us what you won't see right away. I noticed this pillar with a sign only in a puddle and only then in its place.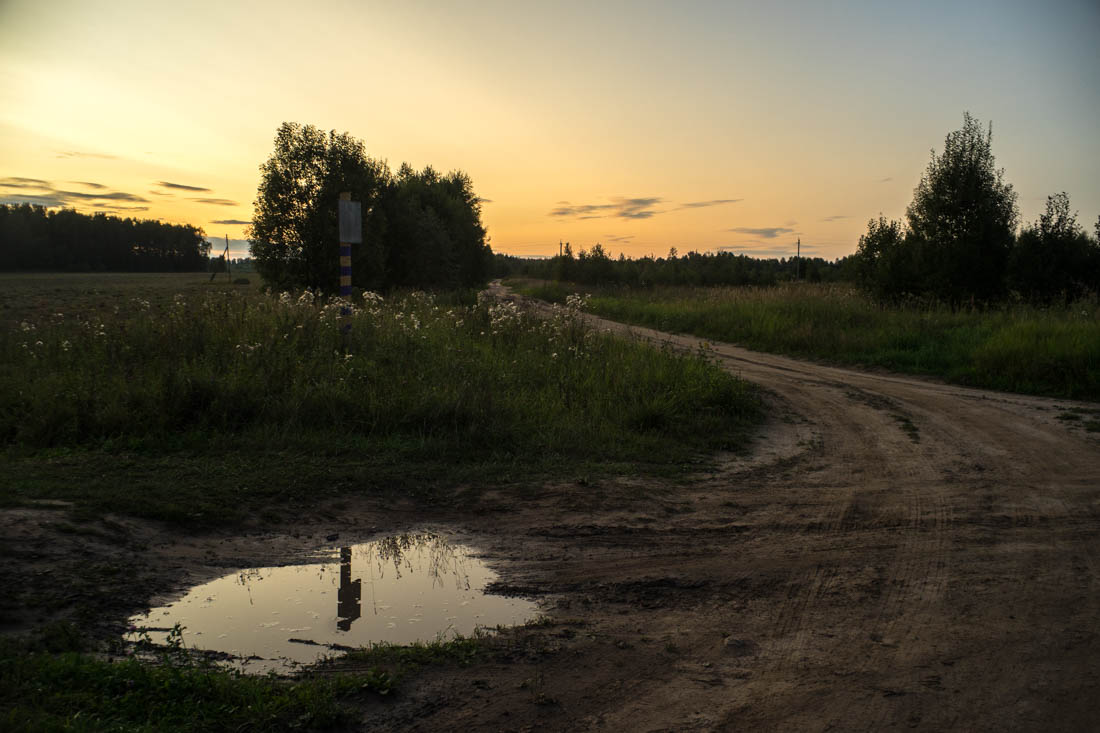 Eventually the sun sank below the horizon. But there was a second shift in the sky. On the other side of the sky, I noticed a piece of cheese that looked like the moon :)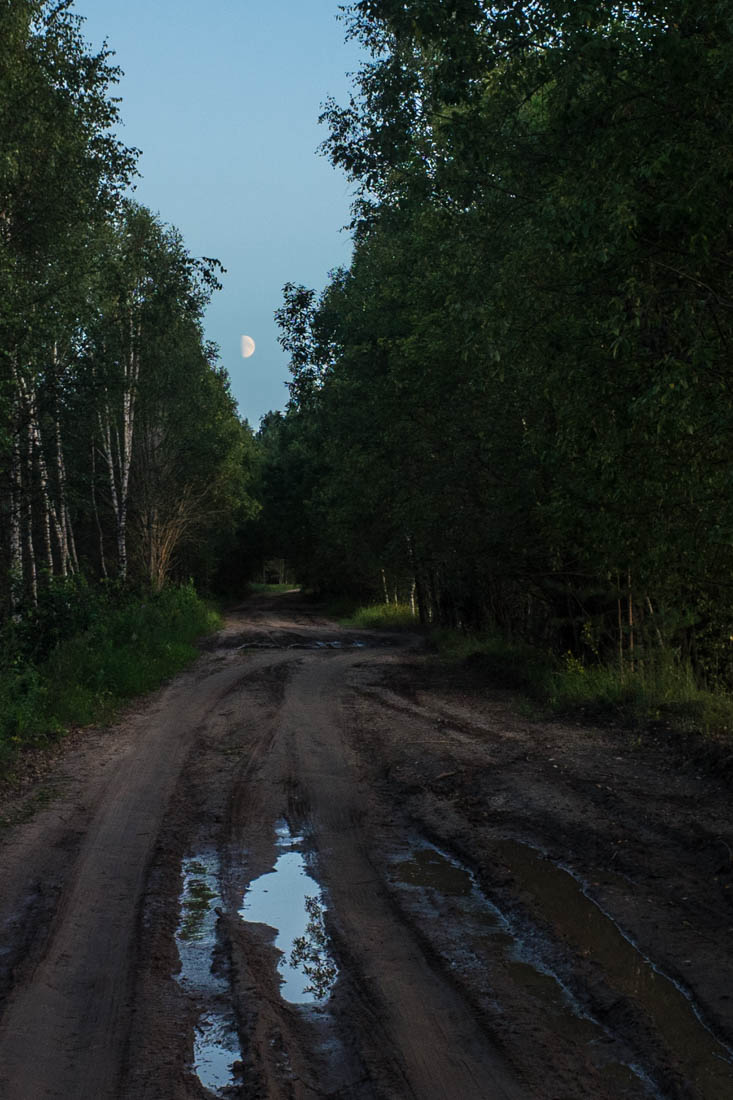 In a sense, the moon is also a reflection... the sun. It does not emit light itself, it can only reflect.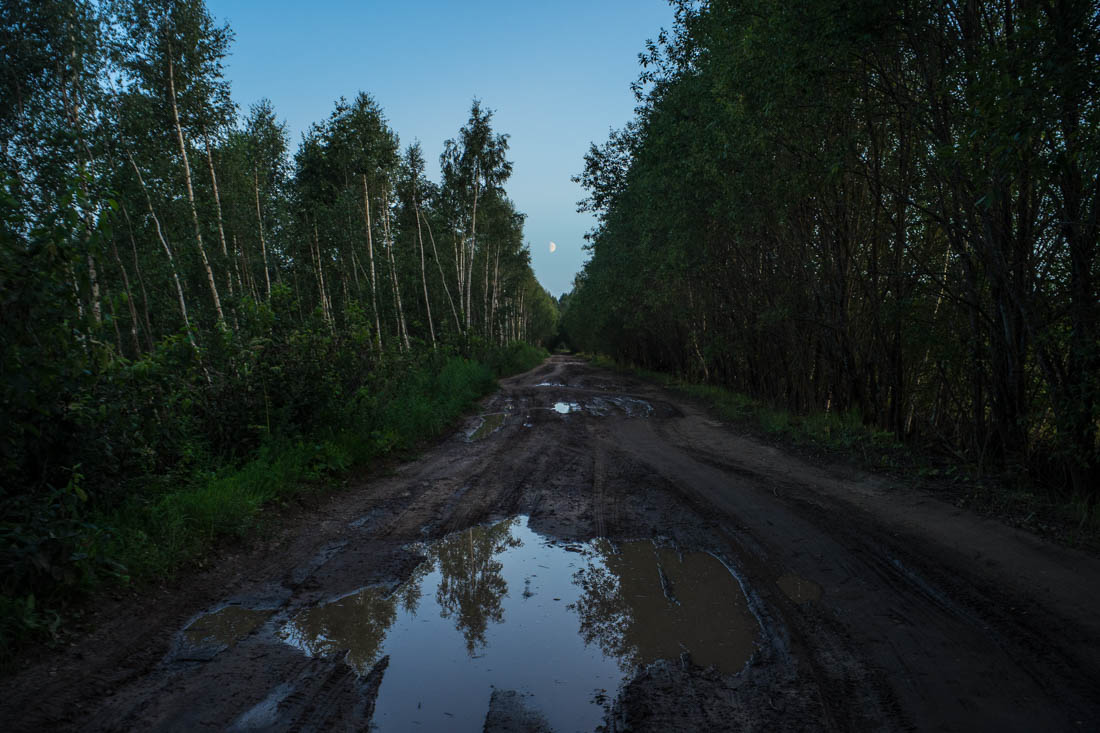 Unless otherwise specified, text and photos are copyright







---
---