Visite y te muestro como son las tortugas de la casa de mi abuela 📸👵🐢 / I went and show you what the turtles in my grandmother's house look like 📸👵🐢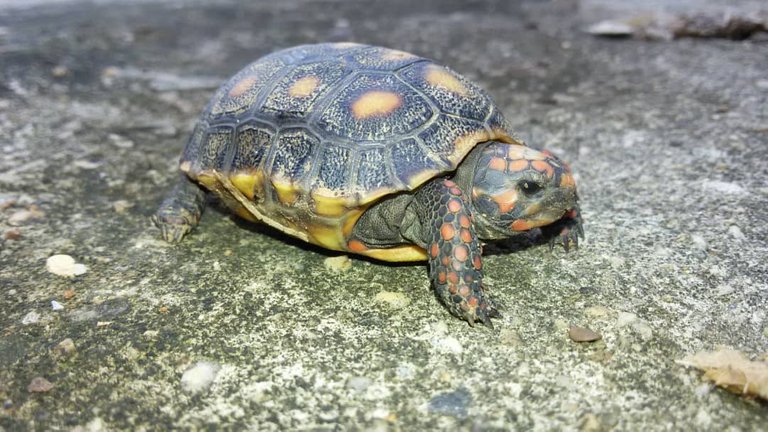 Un saludo a la comunidad de Hive!! 📸👵🐢
Greetings to the whole Hive community! 📸👵🐢
En esta oportunidad les mostrare, como son las tortugas de patas rojas que tiene mi abuela en su patio trasero. la tortuga mas vieja tiene mas de 20 años y fue traída de regalo a mi abuela y se han ido reproduciendo a lo largo de los años. muchas veces hayamos incluso pequeñas tortuguitas en el patio de la casa caminan tras emerger de la tierra. por que como bien sabrán las tortugas colocan huevos en la tierra para que luego estos eclosionen y salgan a la superficie y justo coincide con la época de lluvias cuando la tierra esta mas blanda.
Las tortugas son animales omnívoros como muchos humanos, comen tanto carne como vegetales. hay mucha creencia estos animales son herbívoros y mas allá de eso!!! es un total mito. son animales de sangre fría por lo que muchas veces toman el sol de forma temporal para poder caminar
The oldest turtle is more than 20 years old and was brought as a gift to my grandmother and they have been reproducing over the years. many times we have even small turtles in the backyard of the house walk after emerging from the ground. because as you may know turtles lay eggs in the ground so that later these hatch and come to the surface and just coincides with the rainy season when the earth is softer.
Turtles are omnivorous animals like many humans, they eat both meat and vegetables. there is a lot of belief that these animals are herbivores and beyond that!!!! is a total myth. they are cold-blooded animals so they often take the sun temporarily to be able to walk.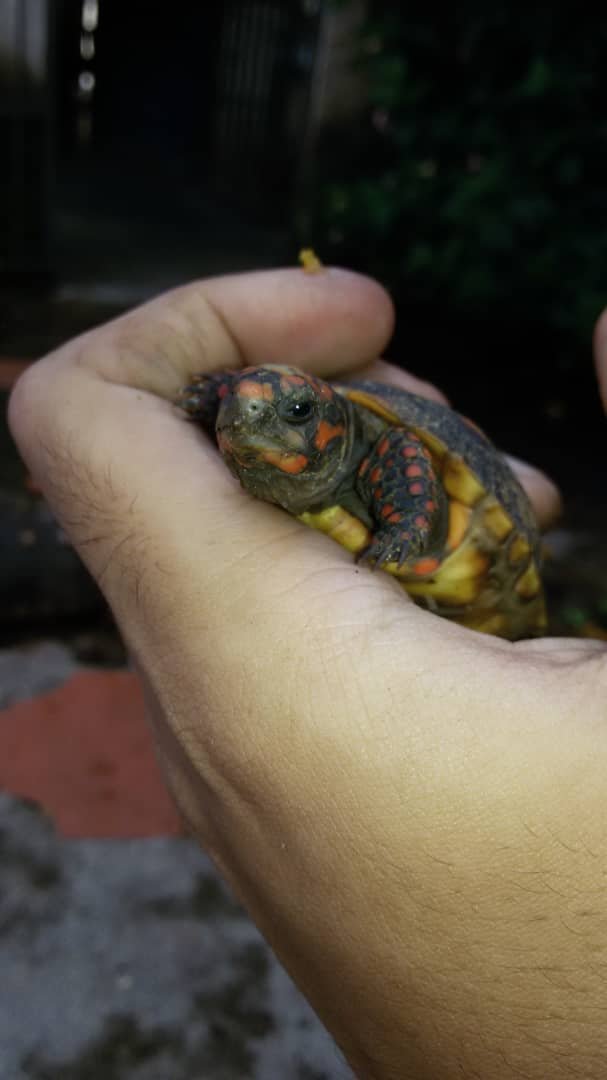 Como pueden observar la diferencia entre una tortuga recién nacida y una tortuga con mas años. la tortuga hembra por lo general tienen un caparazón mas ovalado... y las tortugas machos tienen un caparazón mas cilíndrico y por debajo tiene una zona dura hundida especialmente diseñada para "montar" o aparearse con la hembra.
As you can see the difference between a newborn turtle and a turtle with more years. The female turtle usually has a more oval shell... and the male turtles have a more cylindrical shell and underneath has a hard sunken area specially designed to "mount" or mate with the female.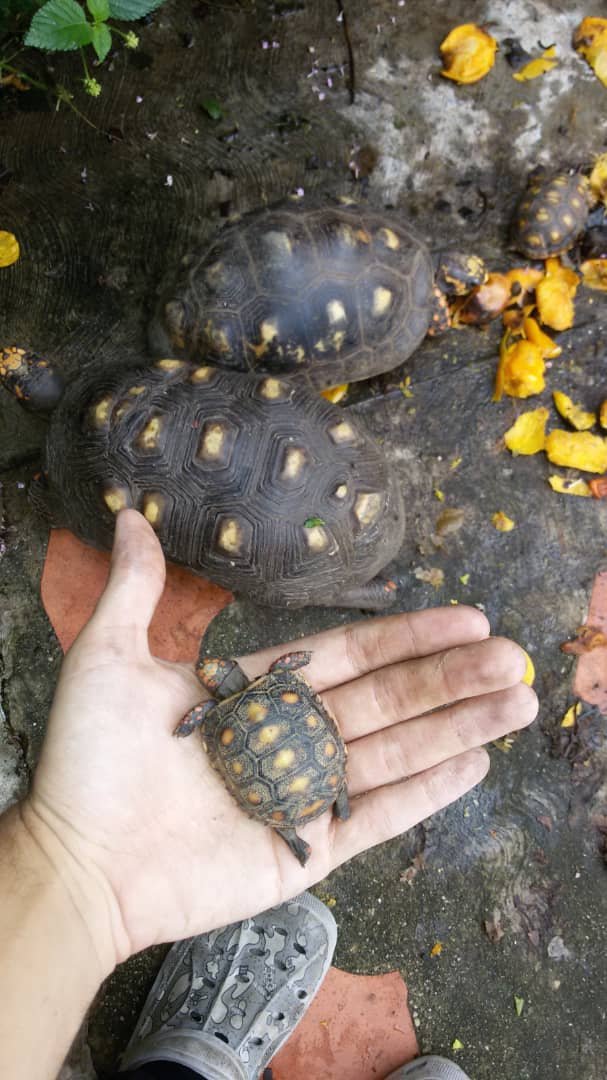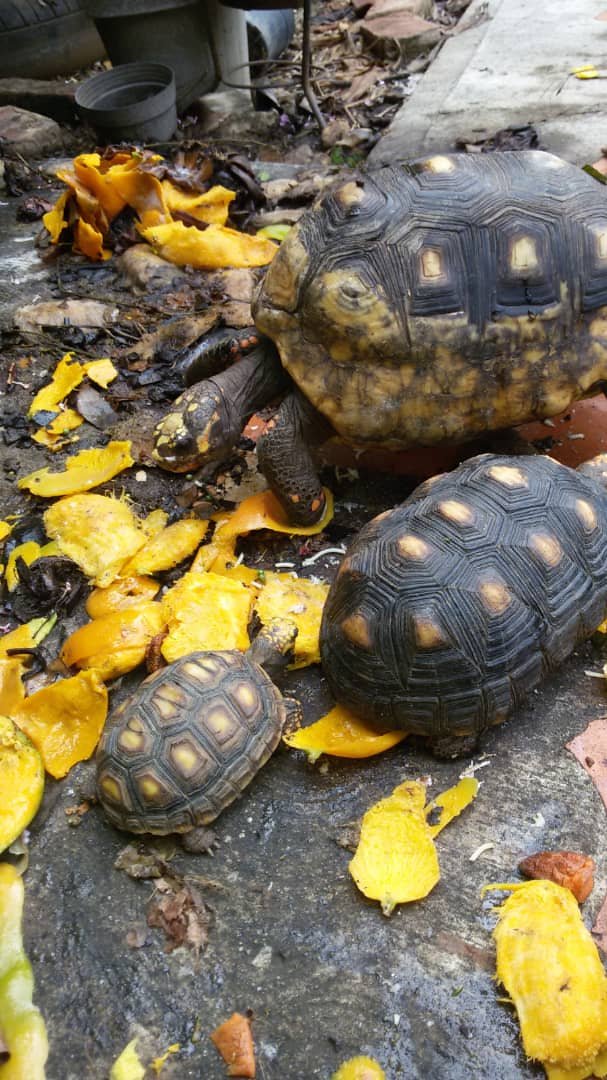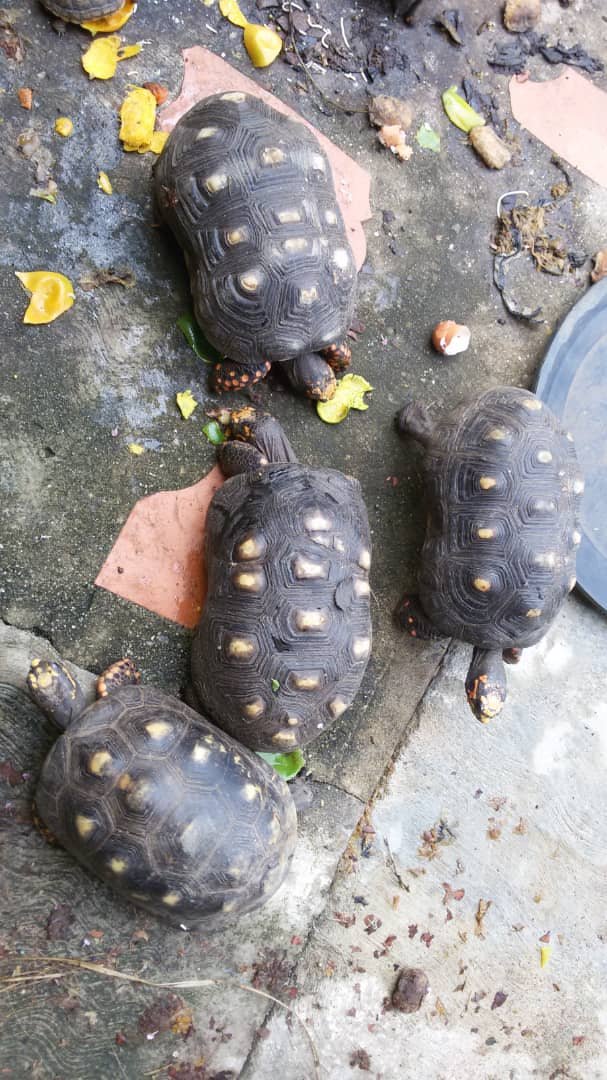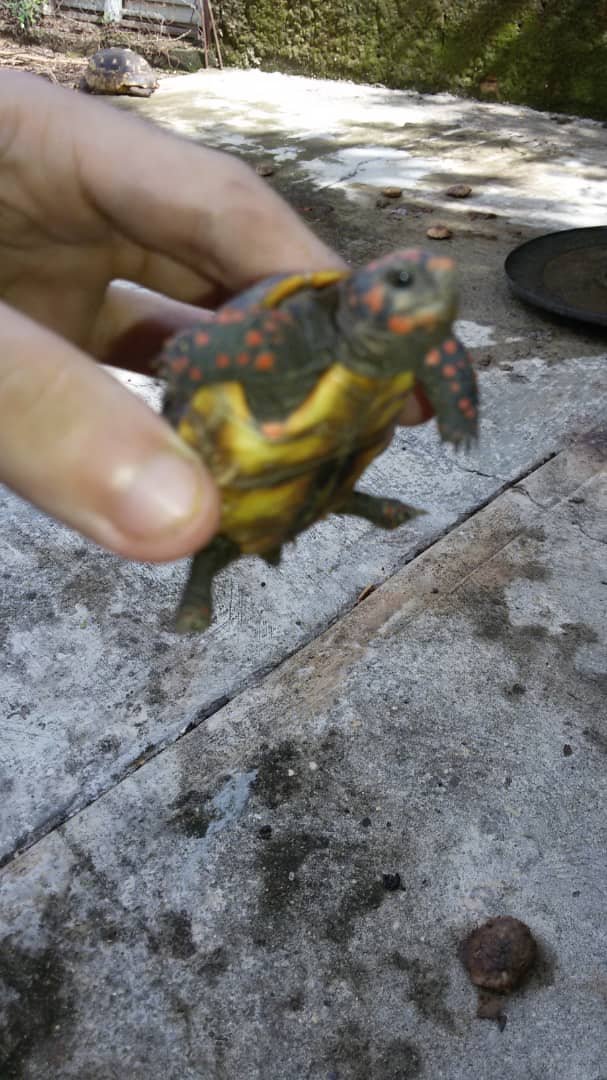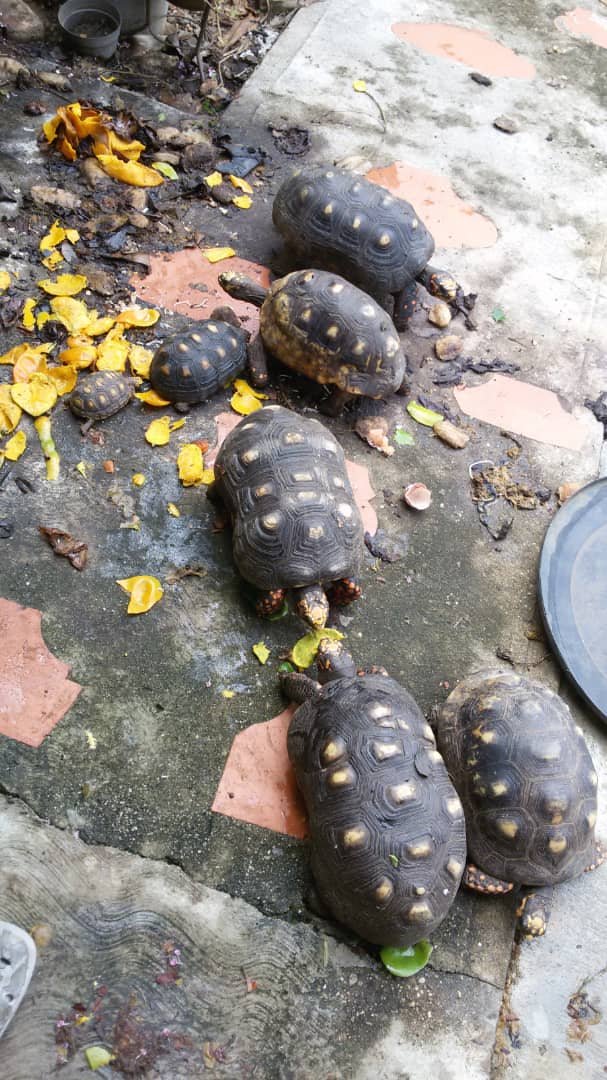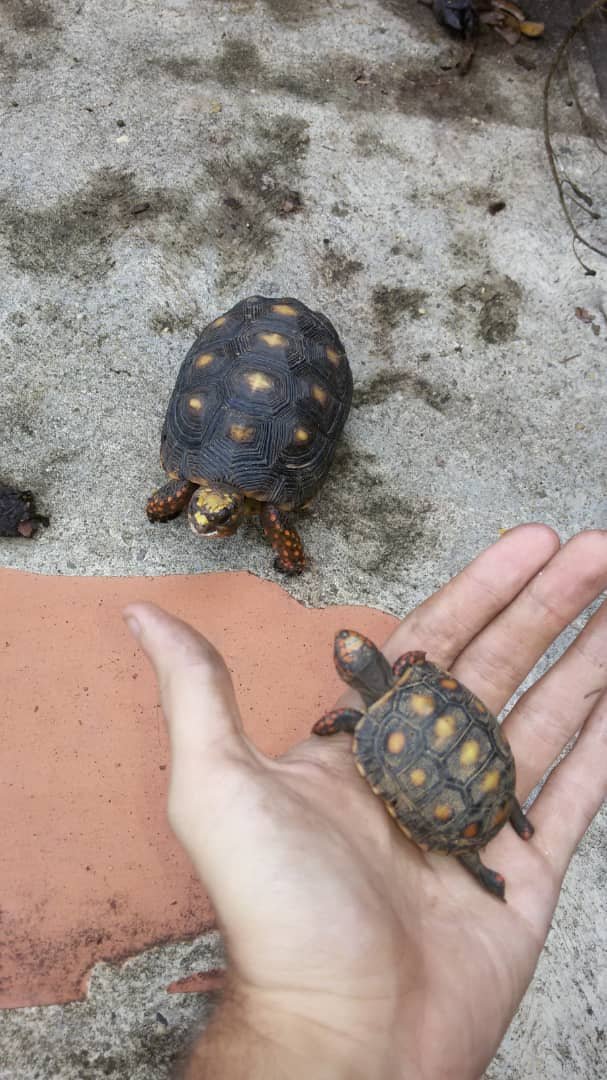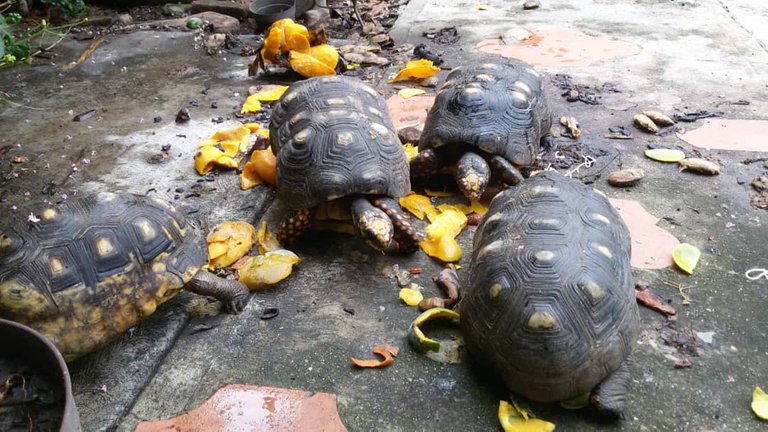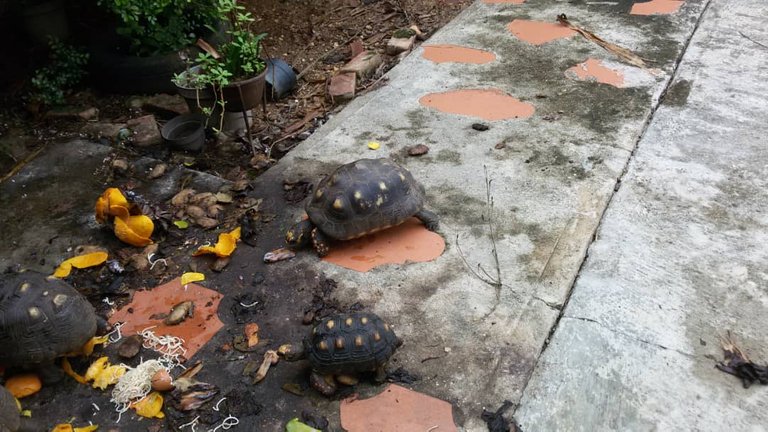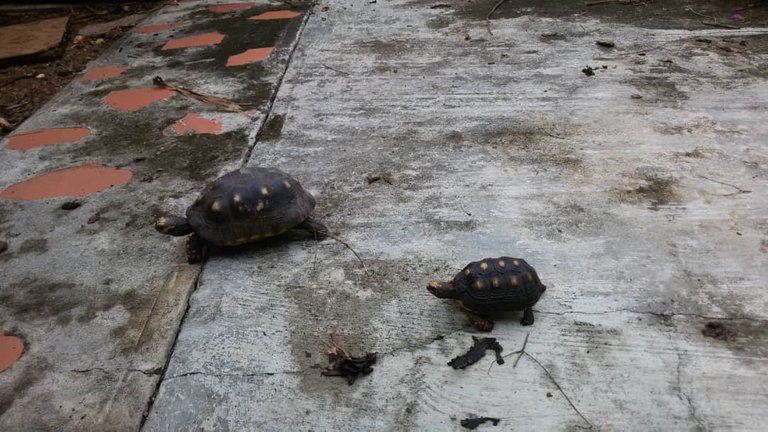 Estas tortugas que les mostré en el post, llevo conociéndolas desde que soy un niño, son animales que a pesar de no demostrar afecto son seres vivos que están en nuestro planeta y que debemos cuidarlos y evitar que seres humanos acaben con ellas. muchos en mi país las cazan para comer su carne.
These turtles that I showed you in the post, I have known them since I was a child, they are animals that despite not showing affection are living beings that are on our planet and that we must take care of them and prevent humans from killing them. many people in my country hunt them to eat their meat.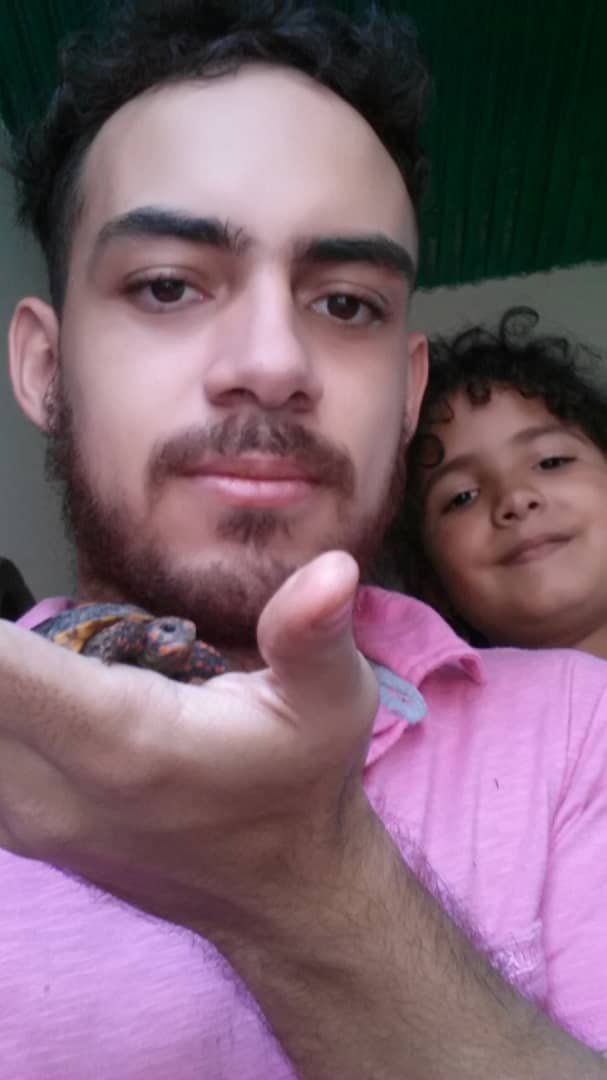 ---
---