A day through the snow ❄️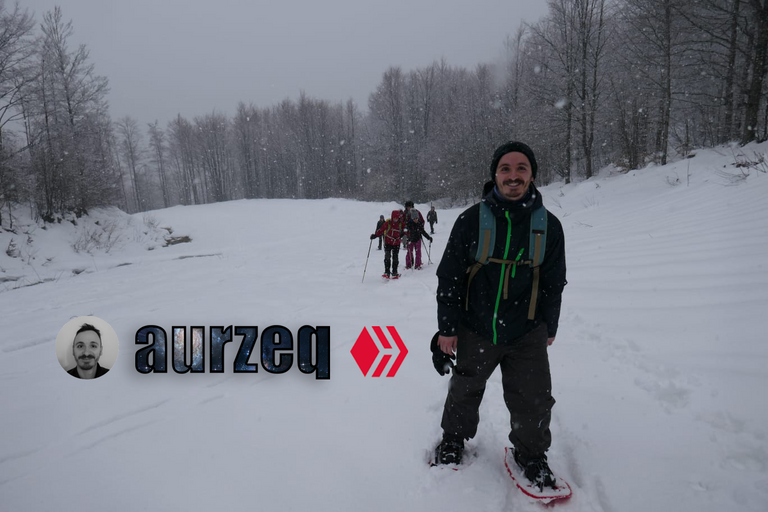 Hello Hivers,
today I want to share with you a trip that me and my friends made through the snow of the Appenini.
One of my greatest lucks is that I have a very large group of friends, which is very heterogenous. Some of them like spending weekends watching football matches and playing playstations, some like to go climbing, some mountain biking and some other walking in mountains. So, for me, every week end is different than the previous one.
During my life, especially going through some harsh moments, I have understood that one should always experiment new things. When I was an adolescents the only sport I used to practice was football, and for me it was like some kind of obsession, since I didn't want to try any other sport. I am also a fun of Juventus, and up to 5-6 years ago, I was only watching soccer game on the TV.
But then I started watching also NBA (the 2016 finals were probably the most beautiful sport event that I ever seen) and now I am a huge fan also of this amazing sport. With my friends we often go and play basketball later at night, and although neither of us has ever played and we barely know the rules, we have a really great time.
Through the last years I have experimented lots of different activities, like caving, climbing, parachuting, down hill and so on... and I do not regret any of that. This were all amazing experience thanks to which I collected a lot of memories. And I am still continuing practicing most of them.
I believe that experiences are what makes us grow and what gives color to our life. I know that sometimes exiting from our comfort zone is not easy, but once we do it and we try something new, we realize how stupid it was to limit ourselves.
Last week end, with my sportive friends, I went for a snowshoeing on mount Cimone. For those of you that do not know what a snowshoeing is, it simply is a trekking on snow.
Usually what you do, is carry your snowboard or skies with you, climb the ski run with snowshoes and then descend through skiing. But since this time we had also some people that didn't know how to ski, we only went for a walk.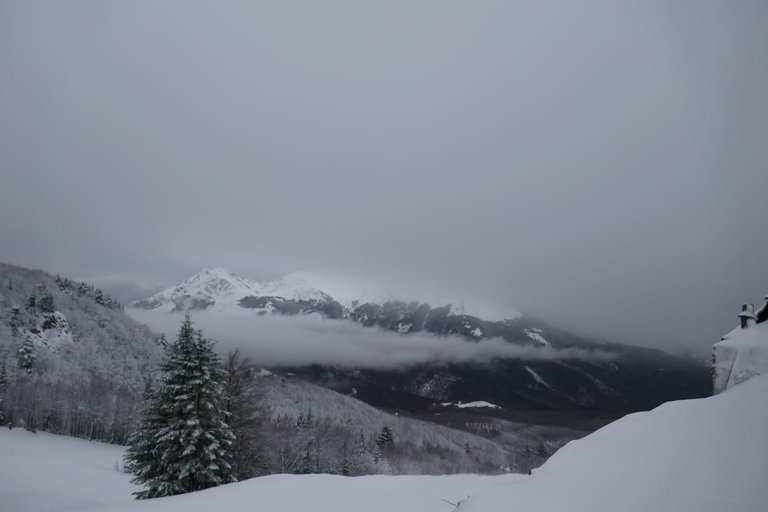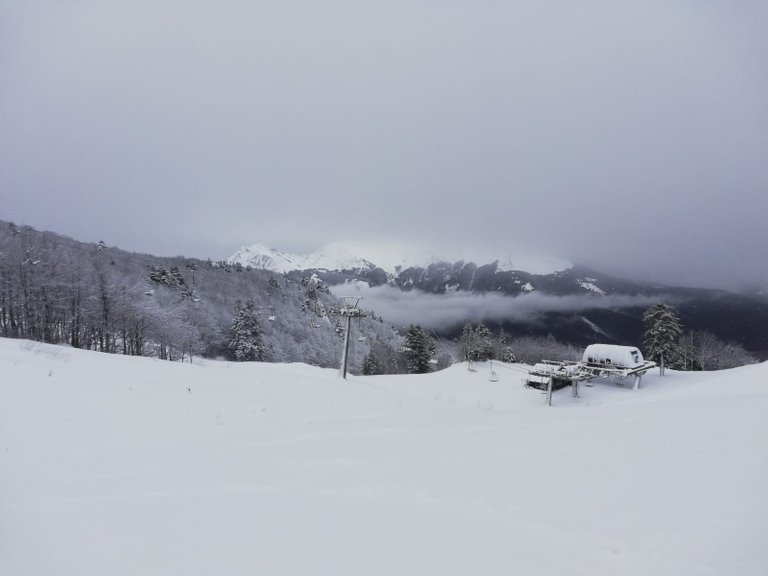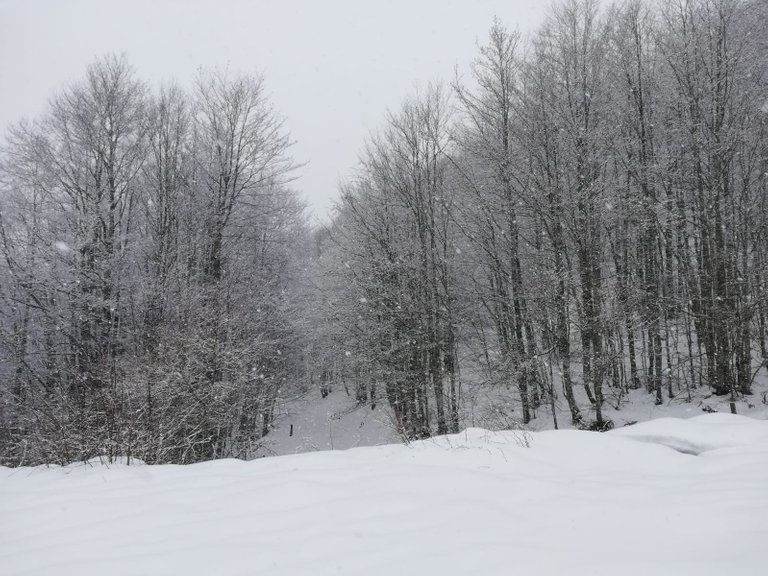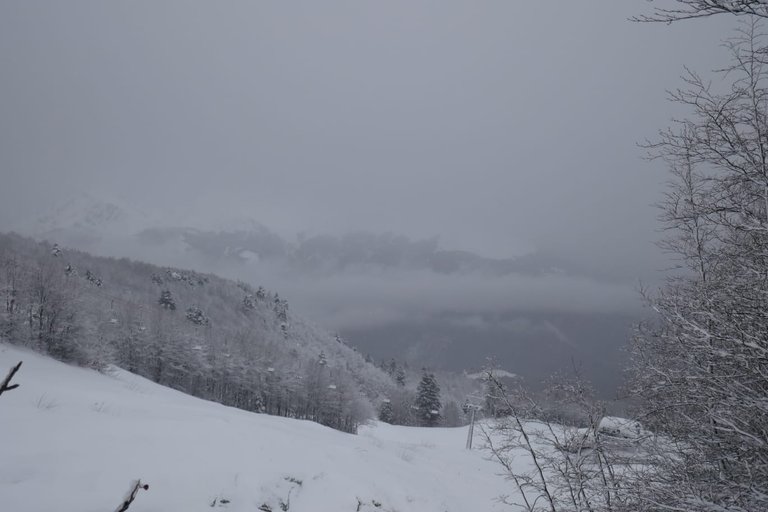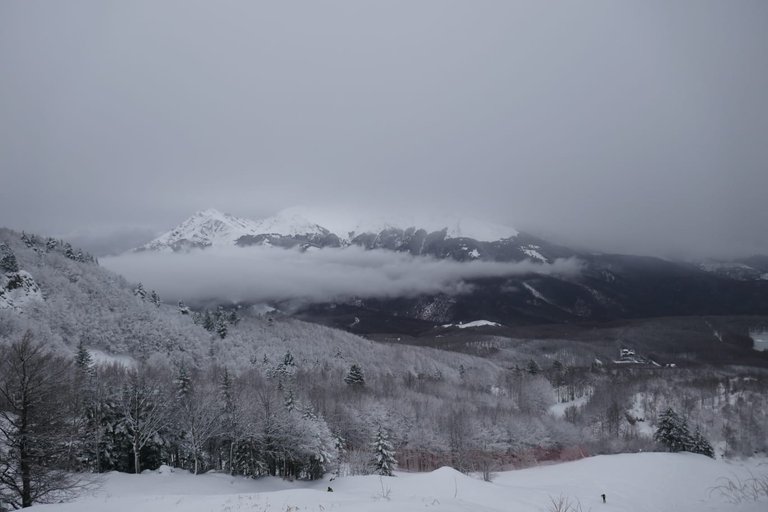 I have always been fascinated by snow, and one of the reasons can be because when I was little I had very few chances to see it. Both when I was in Albania and in the first years in Italy, when I lived in the South, it was very rare for it to snow. I remember that my first time seeing snow was when I was nine years old, on Easter day. I was going to the church when suddenly this white flakes started falling from the sky. I was really mesmerized, since I had seen snow only in movies up to that time, and now it was right in front of me. I was used to rain, which is more annoying, but snow is so soft and delicate. You can keep it in your hand and look at it. (I really feel like a baby now that I am describing it 😂).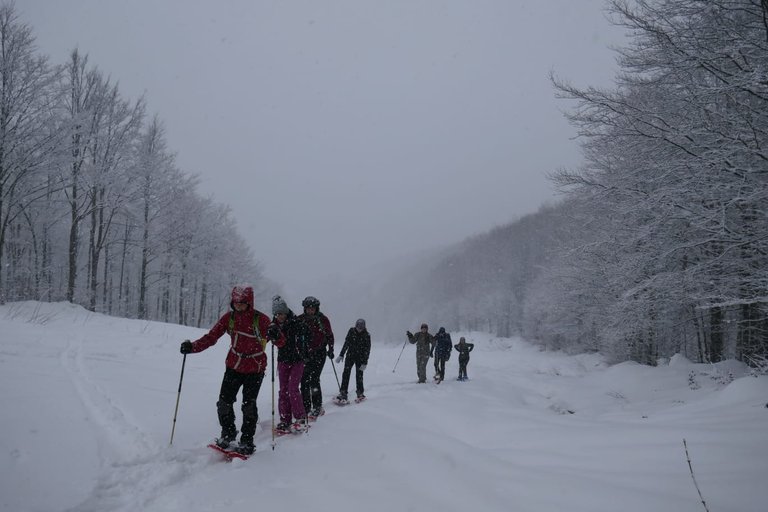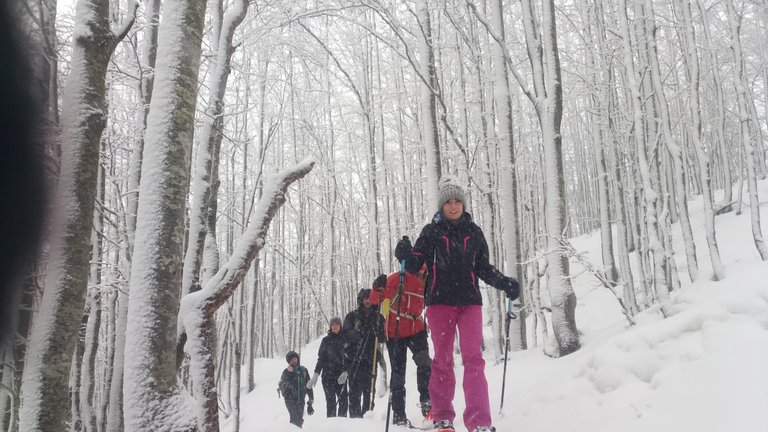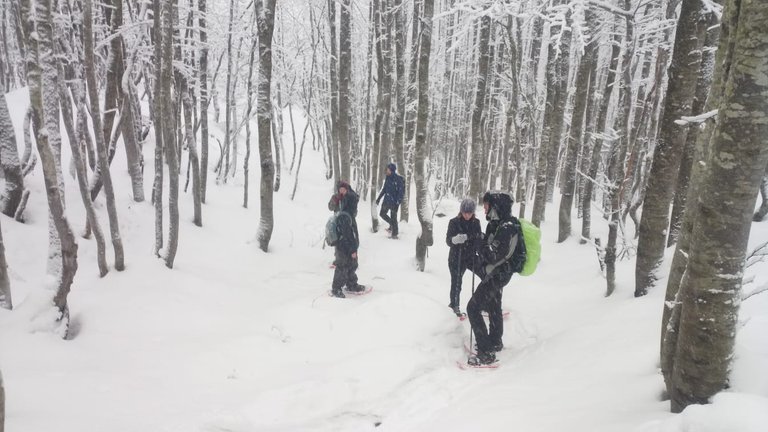 White is a special color, first of all is the combination of all the color in the spectrum and in most cultures it has a very spiritual meaning. In Japan, for example, it is the color of the gods, and of physical purity, but at the same time in Buddhism it symbolizes death, and this is why during "seppuku", i.e. the ritual in which a samurai performs suicide, they dress in white. Moreover, during a funeral, in Japan they cover the shrine with white paper in order to keep evil spirits away.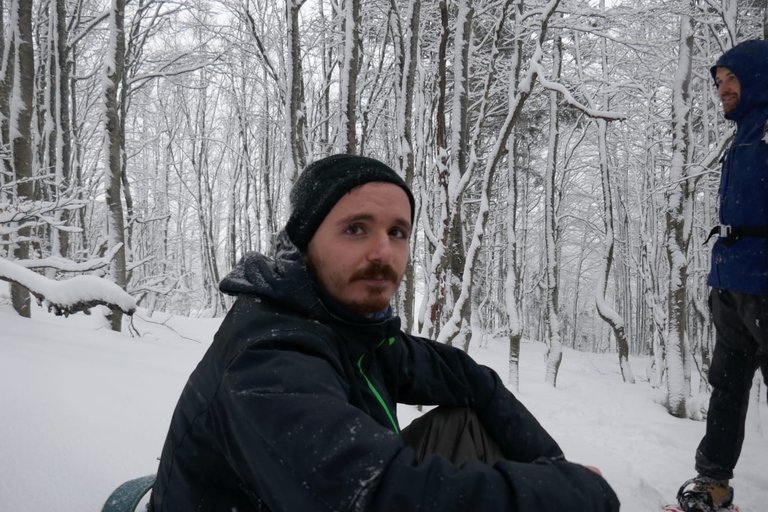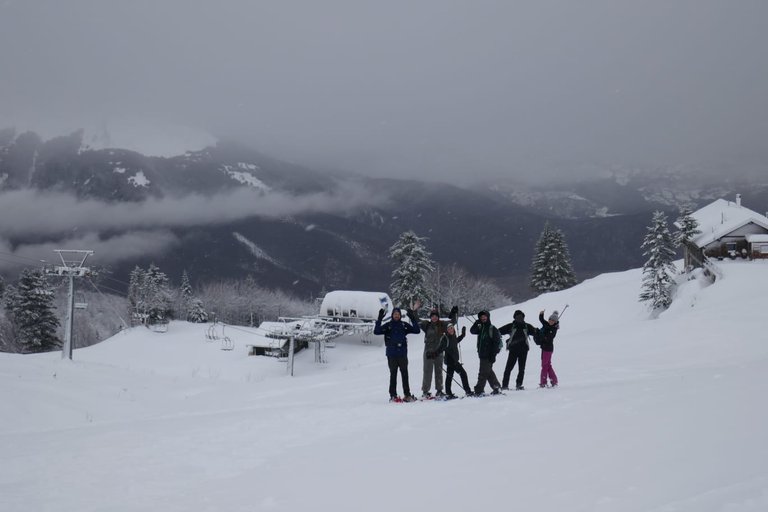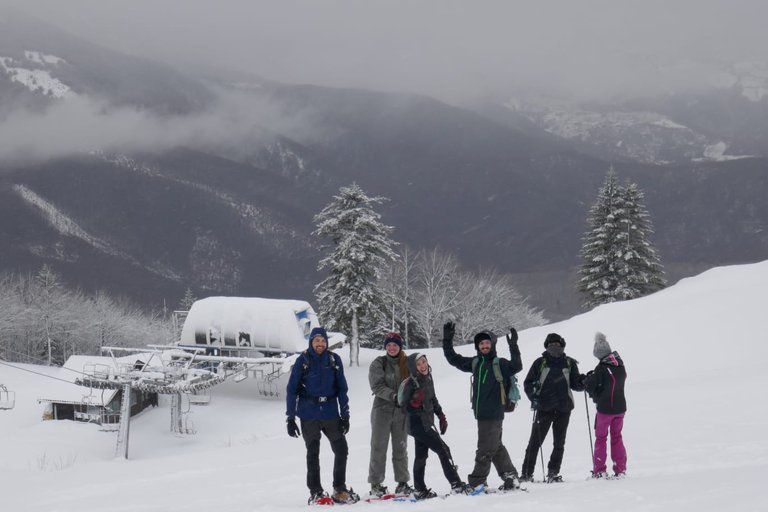 But also in Occidental culture white is often associated with weddings, hospitals and angels, conveying a sense of purity, cleanliness and peacefulness. White is also described as cold, bland, and sterile, giving a sense of emptiness and unfriendliness (immagine a white room with respect to a colored one).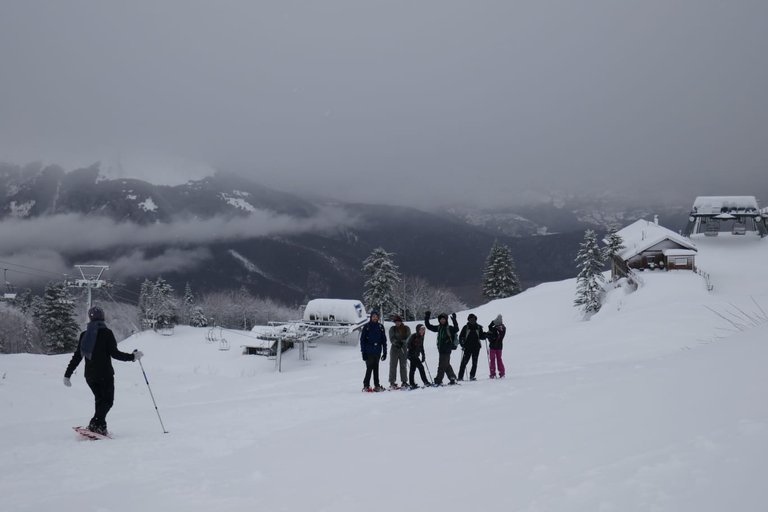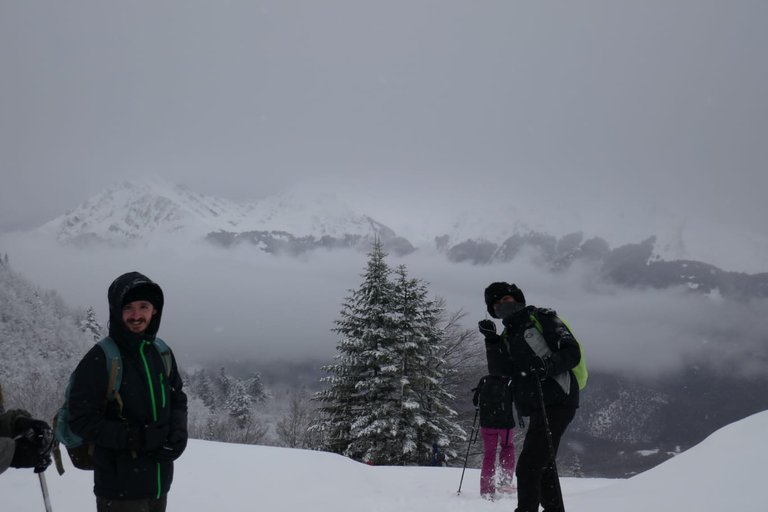 In this period of the year going for a walk in the mountains is really beautiful, because at low altitudes there isn't still snow and you can see the autumn colors, while ascending the snow starts falling and the landscape begins to turn white. I don't know if it is only me, but I found it amazing.
Nature is wonderful, and instead of destroying it we should start to understand it better.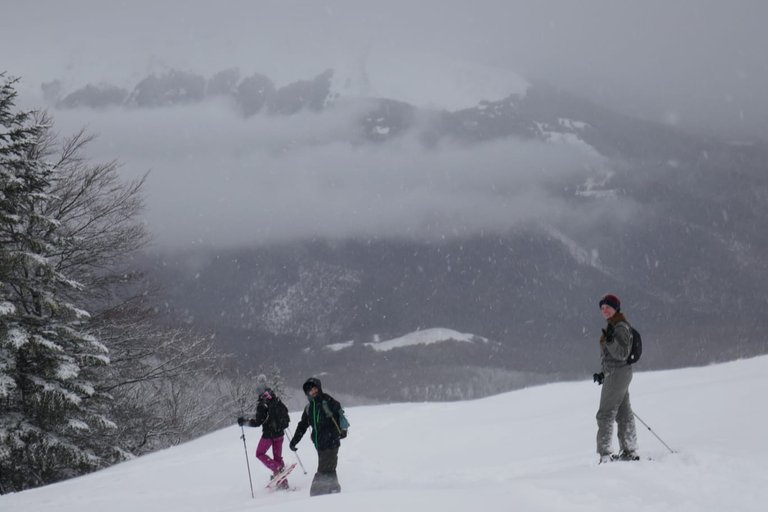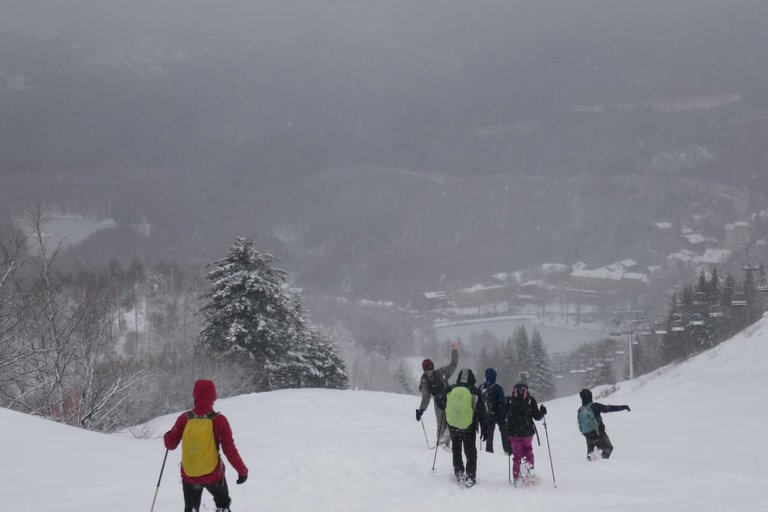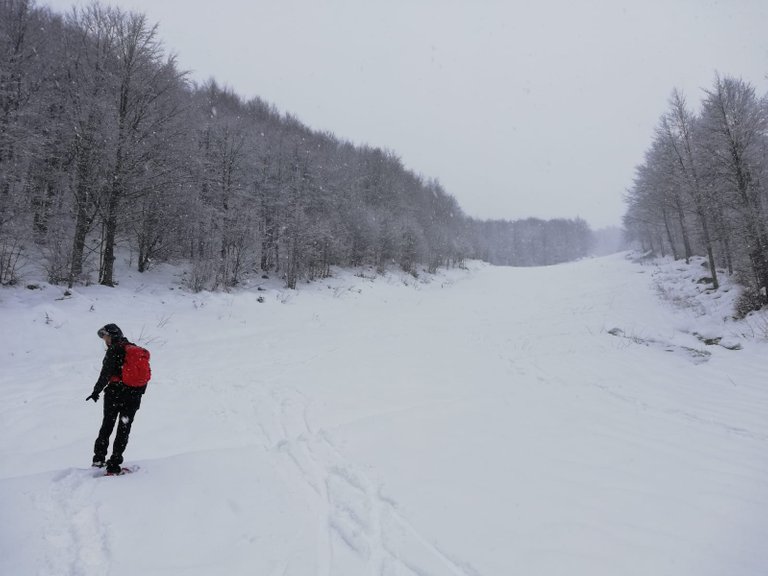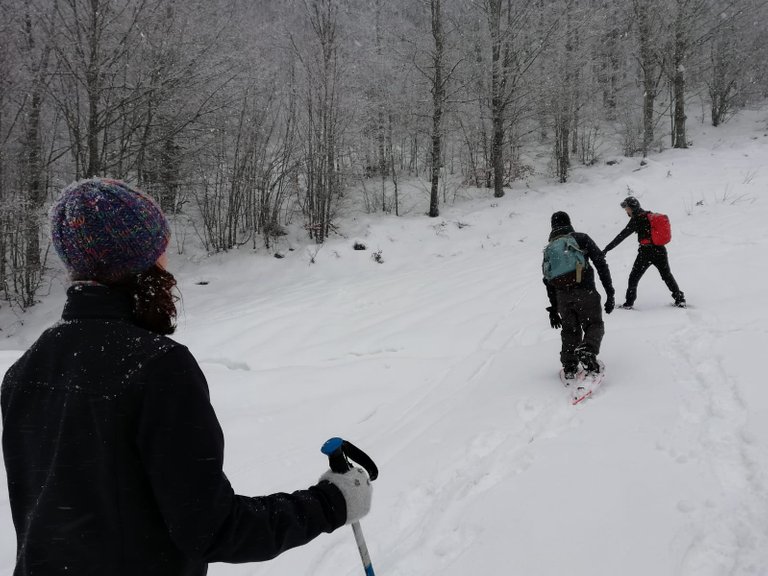 This was a very funny trip, we had a great time and we made also a lot of exercise. Climbing a ski run with snowshoes is not that easy and it si really tiring, but as everything that requires a little effort, it leaves you with the satisfaction of having accomplished it in the end.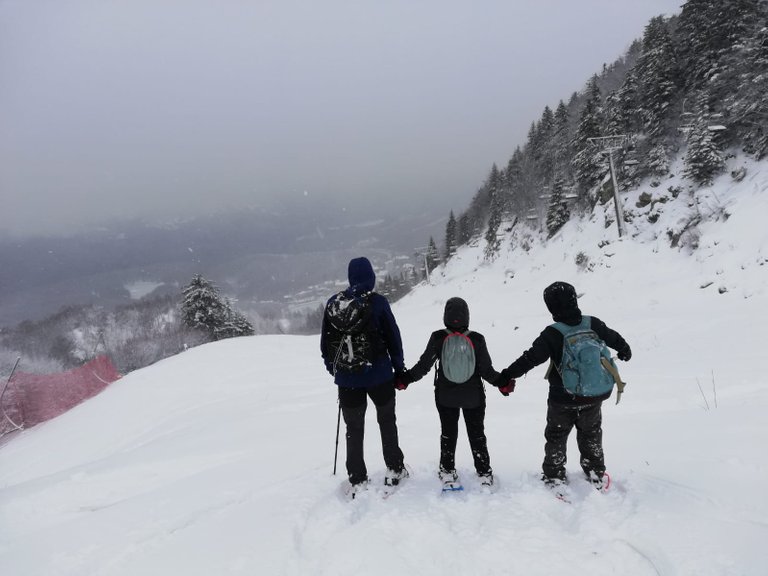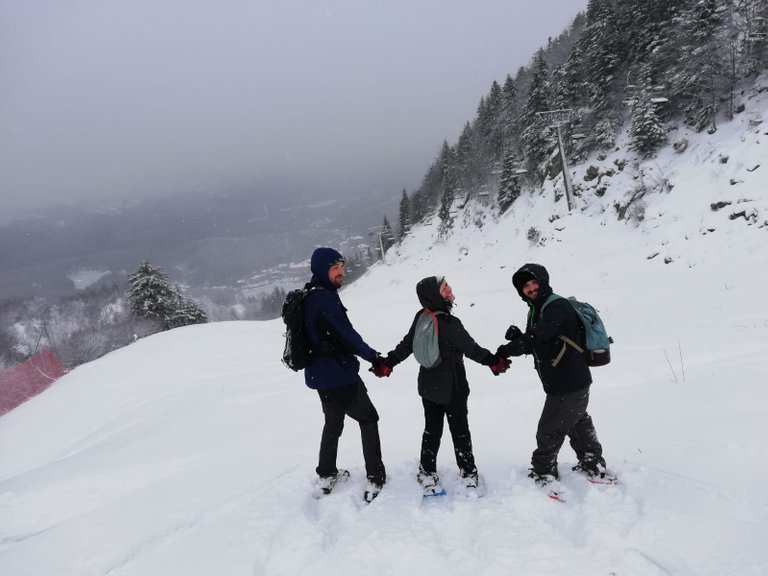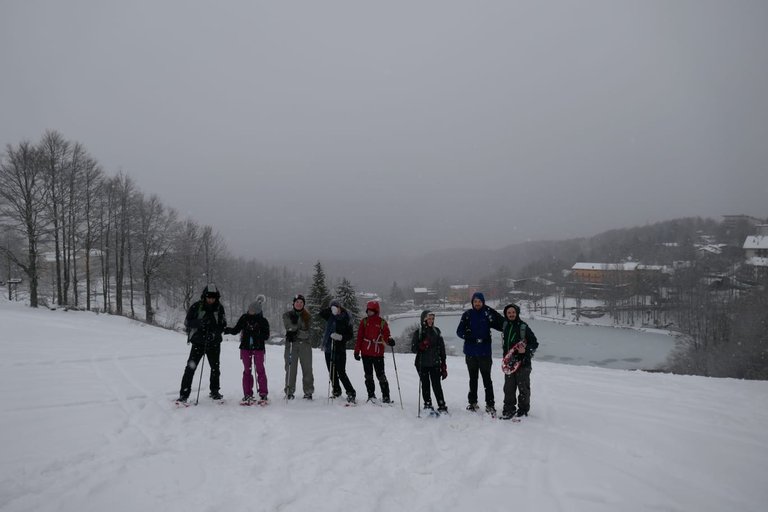 If you enjoyed the post, please leave an upvote and/or a comment and feel free to follow me (at the link below) if you want to see my next post about speleology/climbing/skydiving and all the places that I have visited.
➡️ hive.blog/@aurzeq ⬅️

---
---