🦇🦇Splinterlands daily mission 23-10-21 ITA-ENG🦇🦇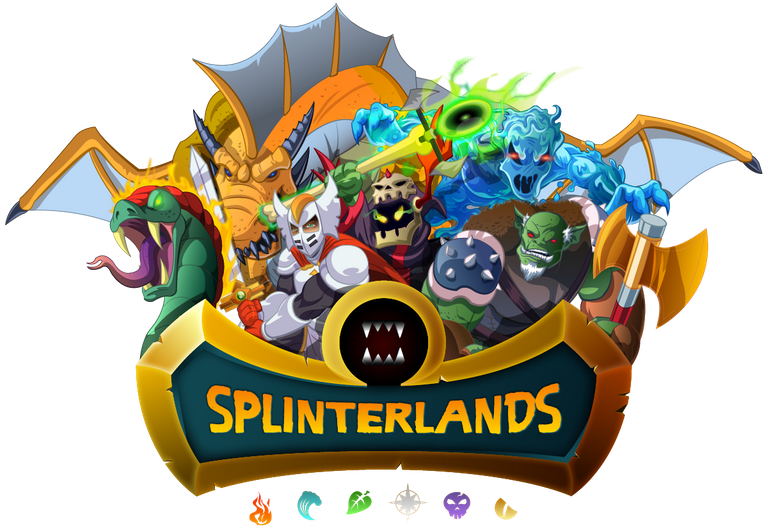 Buona sera a tutti, anche oggi giornata impegnativa a lavoro, la cosa più brutta è che oggi tossivo come un disperato, questa sera ancora water quest, perso subito la prima partita per poi avere un altro stop di 6 partite perse dopo il terzo match. Sono riuscito a rimanere in lega gold ma con fatica.
persa
primo match, partita contro il summoner del fuoco con blast, sinceramente pensavo di perdere come generalmente succede ma quasta volta grazie al kraken in prima fila e al chain golem in seconda che annullava tutti i danni sono riuscito ad avere la meglio
https://splinterlands.com?p=battle&id=sl_e6a8635dc437fad5da4c6123edd2484b&ref=atnep111
secondo match, non potendo usare il chain golem ho messo il frost giant, il nemico aveva basato per lo più la sua composizione del party sulle carte sneak ma non hanno fatto in tempo a far nessun danno particolare in quanto una volta caduto il suo tank si sono trovate senza difese e sono state subito eliminate
https://splinterlands.com?p=battle&id=sl_7b7cade497c183376cd324675527e882&ref=atnep111
terzo match, senza skill in questo caso il kraken è sempre un'ottima scelta
https://splinterlands.com?p=battle&id=sl_3fa8bb48e27b77e652101dda05fa9067&ref=atnep111
6 perse
quarto match, con opportunity per tutti, ho puntato come sempre sulla riduzione del danno del chain golem e del frost giant col supporto di danno dello spirit miner e questa volta è andata bene
https://splinterlands.com?p=battle&id=sl_3ff4a388de23c55c31833f2b155d97b2&ref=atnep111
quinto match, velocità invertita e solo carte dispari, giusto i punti per mettere il frost giant e captain ghost e sono andati alla grande
https://splinterlands.com?p=battle&id=sl_0766183066334f601715332d93e9c43a&ref=atnep111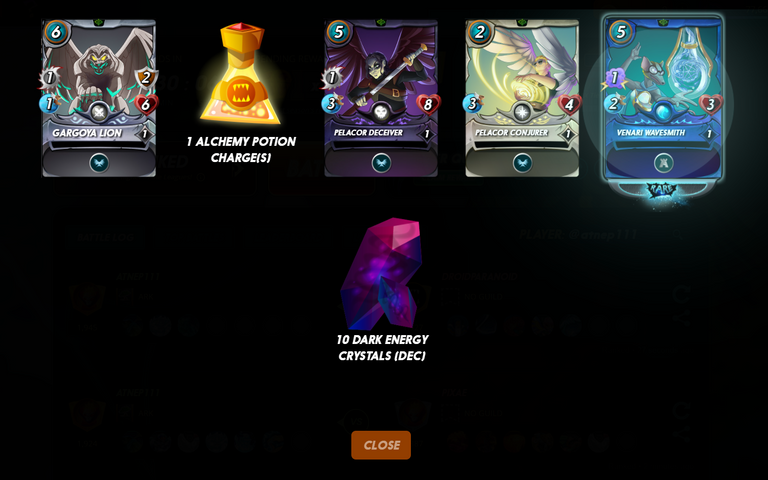 ENG VERSION
Good evening everyone, even today a busy day at work, the worst thing is that today I was coughing like a desperate, this evening still water quest, immediately lost the first game and then having another 6-game stop lost after the third match. I managed to stay in the gold alloy but with difficulty.
lost
first match, game against the summoner of the fire with blast, honestly I thought I would lose as it usually happens but this time thanks to the kraken in the front row and the chain golem in the second that canceled all the damage I managed to get the better
https://splinterlands.com?p=battle&id=sl_e6a8635dc437fad5da4c6123edd2484b&ref=atnep111
second match, not being able to use the chain golem I put the frost giant, the enemy had mostly based his party composition on the sneak cards but they didn't have time to do any particular damage because once his tank fell they are found defenseless and were immediately eliminated
https://splinterlands.com?p=battle&id=sl_7b7cade497c183376cd324675527e882&ref=atnep111
third match, without skill in this case the kraken is always a good choice
https://splinterlands.com?p=battle&id=sl_3fa8bb48e27b77e652101dda05fa9067&ref=atnep111
6 lost
fourth match, with opportunity for everyone, as always I focused on the damage reduction of the chain golem and the frost giant with the damage support of the spirit miner and this time it went well
https://splinterlands.com?p=battle&id=sl_3ff4a388de23c55c31833f2b155d97b2&ref=atnep111
fifth match, inverted speed and only odd cards, just the points to put the frost giant and captain ghost and they went great
https://splinterlands.com?p=battle&id=sl_0766183066334f601715332d93e9c43a&ref=atnep111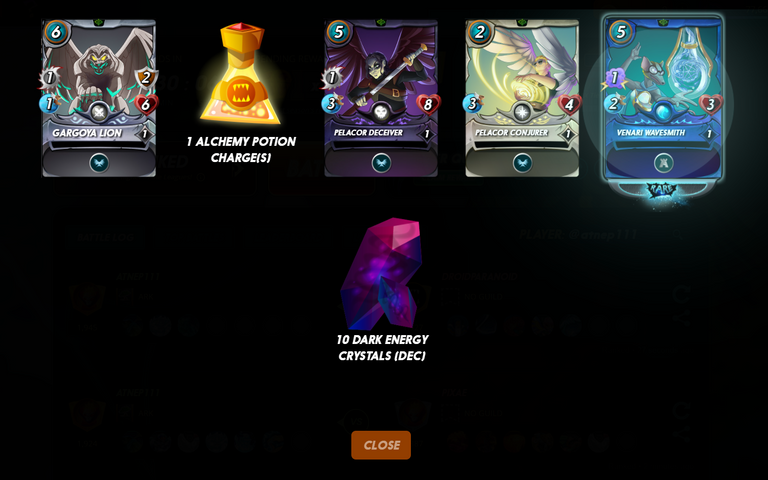 ---
---