LIFE IN CEBU: MOUNTAINS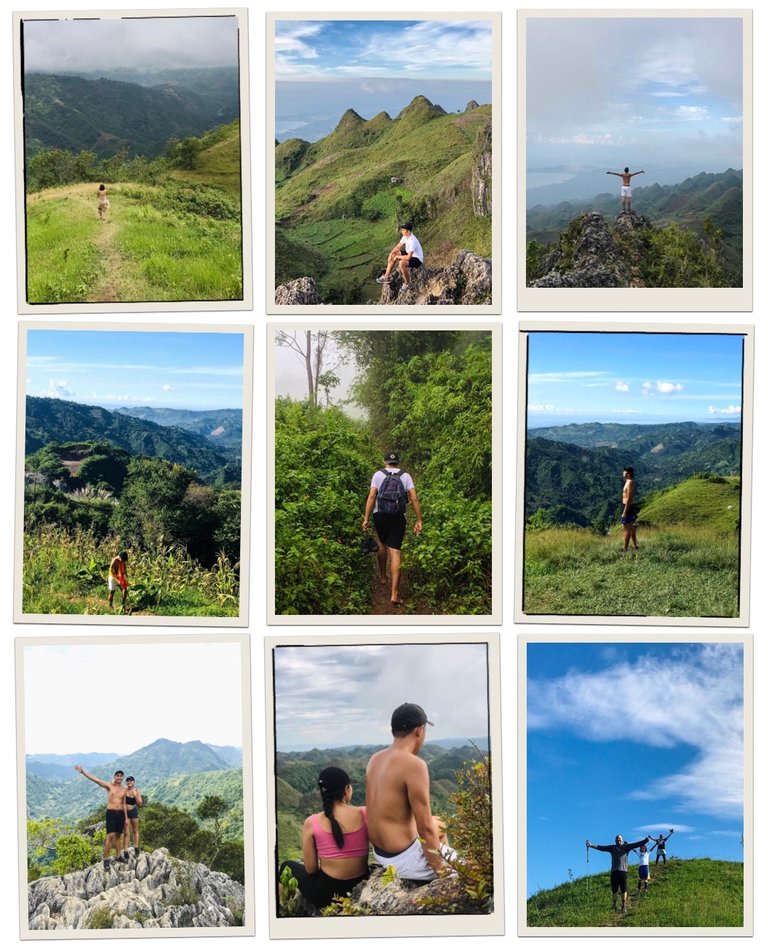 Aside from the beautiful beaches you see all over Instagram, Cebu is way more than that. This island is also blessed with lots of mountains perfect for those who want to hike, trek, or camp. Many of these mountains have already had a trail so it won't be that difficult for beginners to reach the peak, if not tour guides are available. I am grateful that I also ventured out hiking after visiting so many beaches on the beautiful island of Cebu.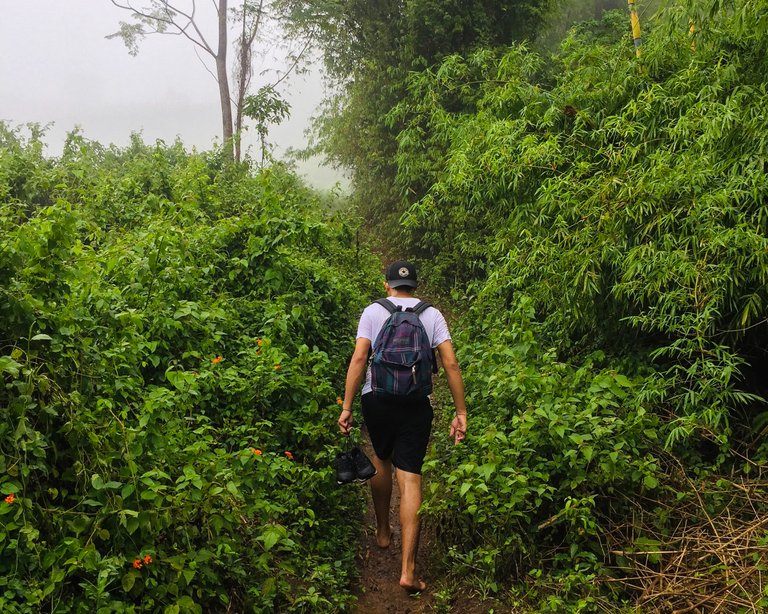 In this blog, I will showcase to you some of the mountains I was able to visit in my years here in Cebu. Please take note that these hikes were pre-pandemic and pre-Odette. Not quite sure if the scenery or the mountains have the same view because it might have been devastated by the super typhoon. Without further ado, ladies and gentlemen, the Mountains.
---
MT. NAUPA
When I decided to do hiking, I typed in my Google search bar "Mountains in Cebu for Beginners". Several articles mentioned Mt.Naupa. At that time I was already living in Talisay and it was close by. On my first attempt, the habal-habal (motorcycle for rent) driver got lost and brought me into a different church which was supposed to be the starting point of the hike. Thankfully, we still managed to reach the right place. At first, I decided not to get a guide but I ended up lost in the first few minutes of the hike. Good thing, a kid followed me and told me that it wasn't the right trail. I then asked him to guide me. I must say, that it was actually an easy trail and hike. Ian, my tour guide was really helpful in taking my photos. I was totally amazed when we reached the top of the mountain. Of all the mountains I visited, Mt. Naupa is the only one that I kept coming back to. I brought friends, my cousin and my girlfriend here.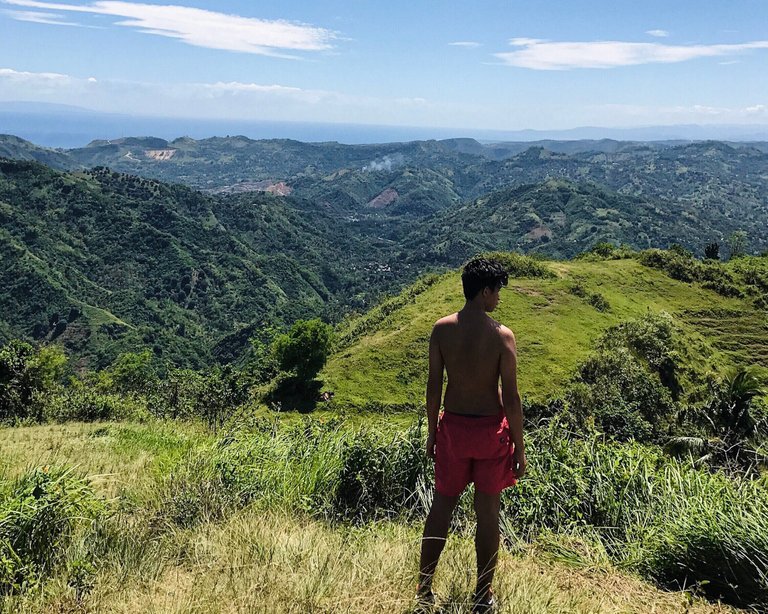 My first time in Mt. Naupa.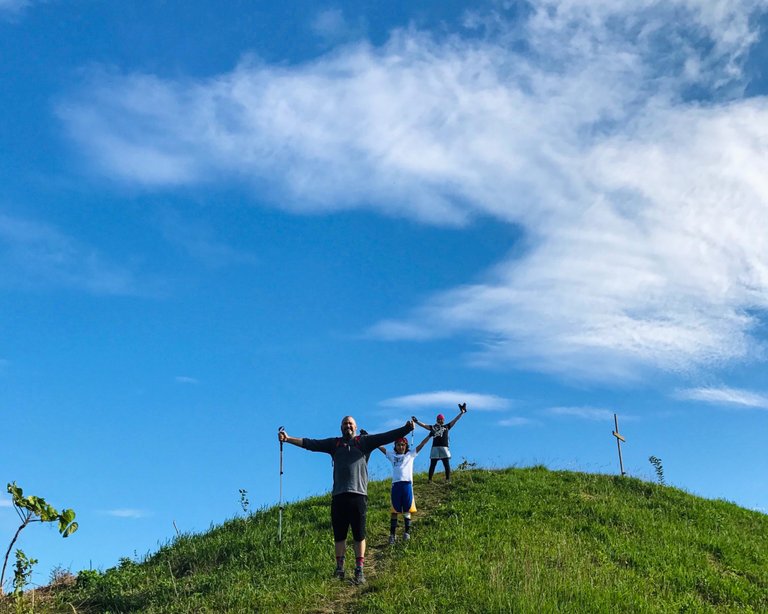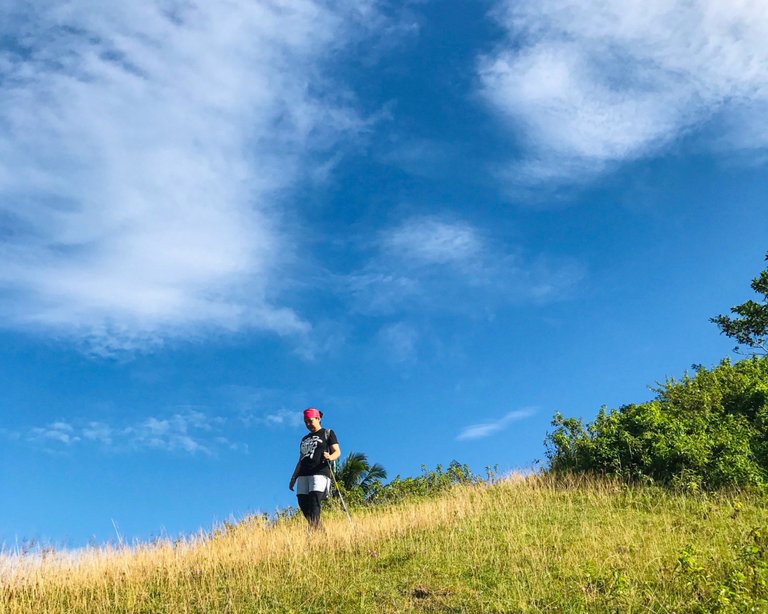 The time that I went with my boss, his kid and co-worker/friend.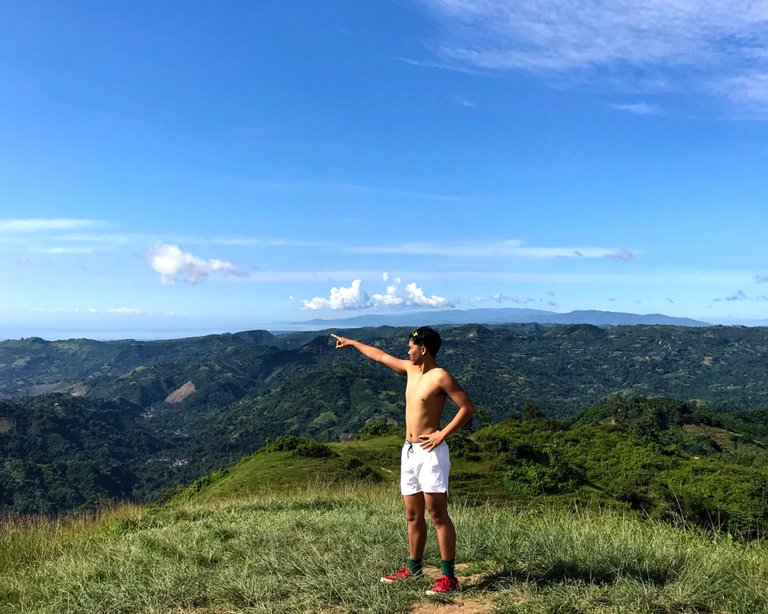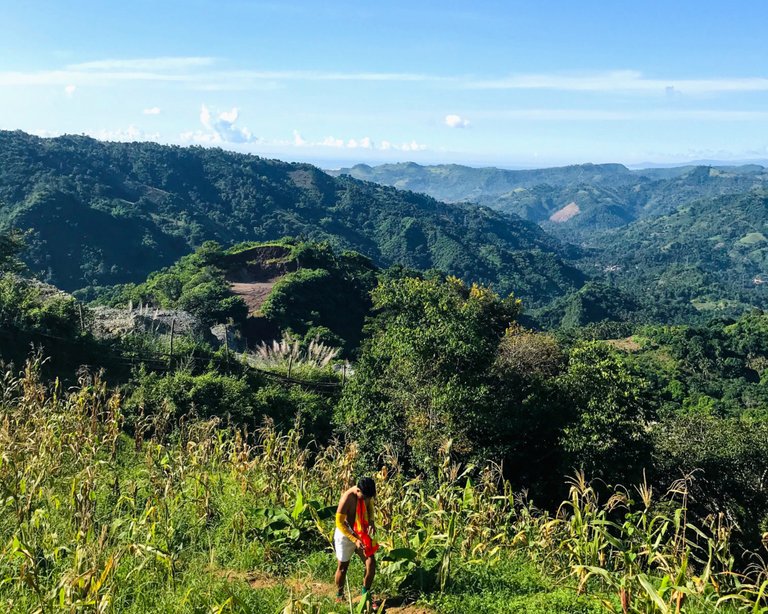 With my friend Karl. Biked all the way to the start point of the hike.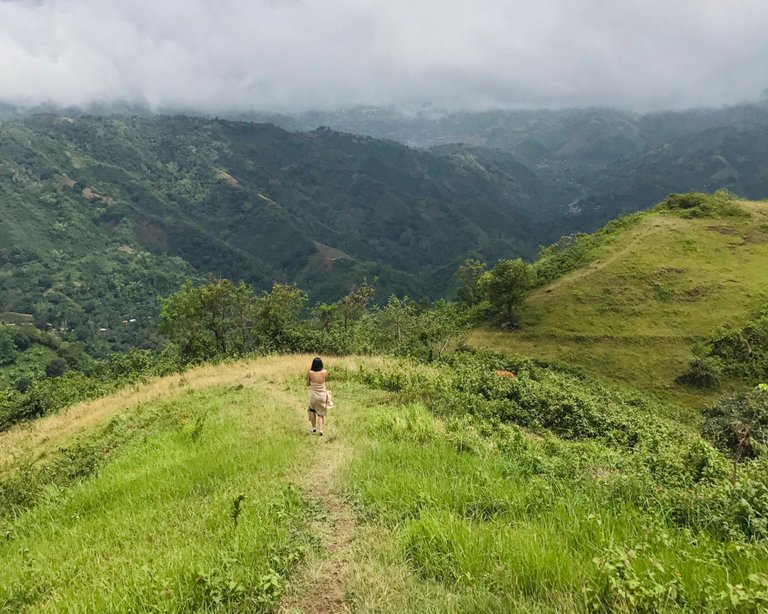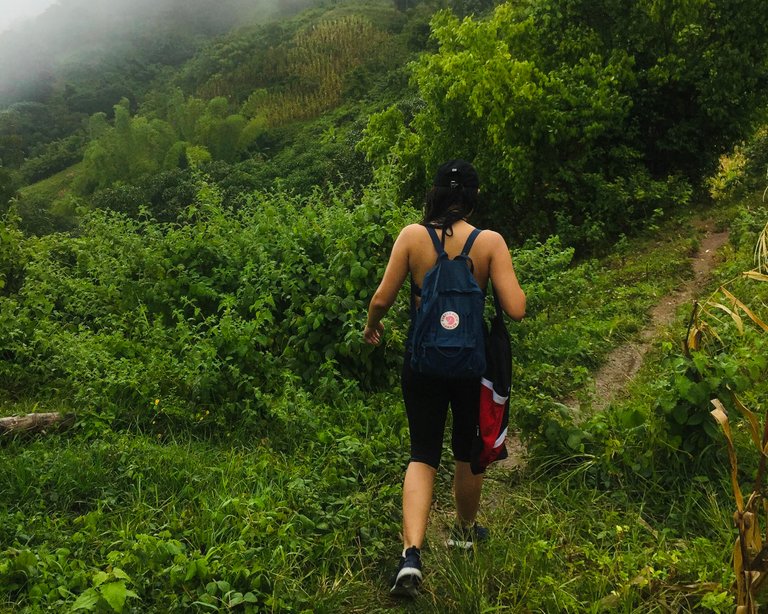 Our second date in Mt. Naupa.
---
MT. MANUGGAL
I have posted a
blog
about this mountain, but honestly, I can't get enough of the beauty of this place. The view, the rock formation, the greenery, and the journey going to this amazing mountain are something I want to experience again. I only went to Mt.Manunggal once with my girlfriend but I highly recommend it to friends. During our visit, we took a van from Ayala Center Cebu, went down by the corner of the street where habal-habal will wait for passengers going to Mt.Manunggal. Not sure if the road going to the mountain is concrete now but when we went it was very muddy because of the rain. We had a hard time going back to the city because we didn't realize that we need to go to the van terminal to get a ride but we decided to wait by the roadside and we were able to hitch to a vehicle going to the city. All the trouble was so worth it, I mean, look at that mountain.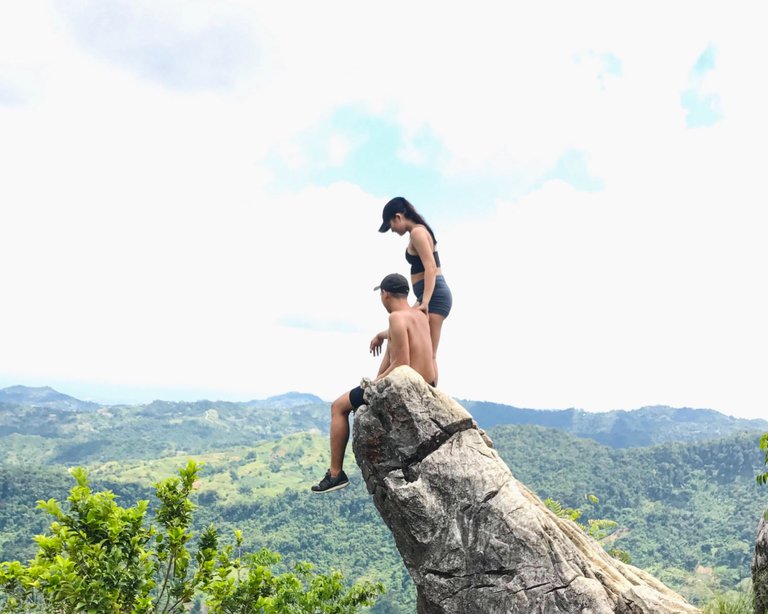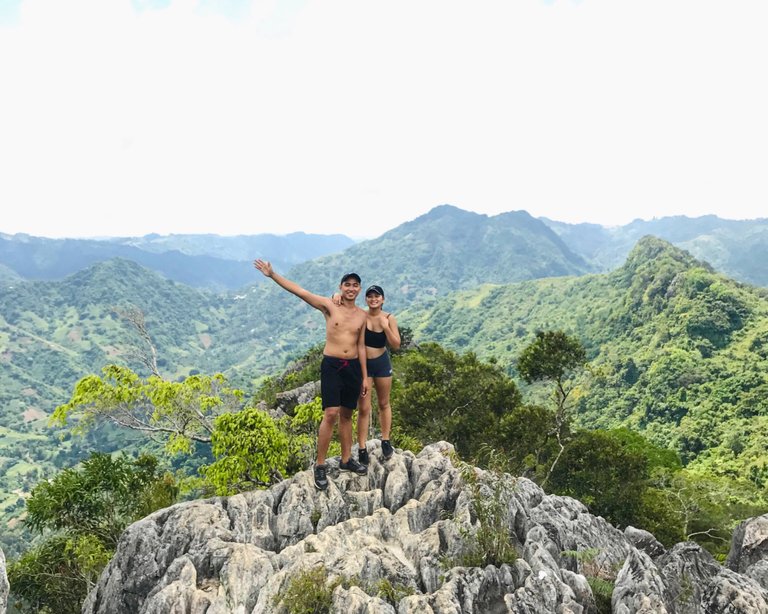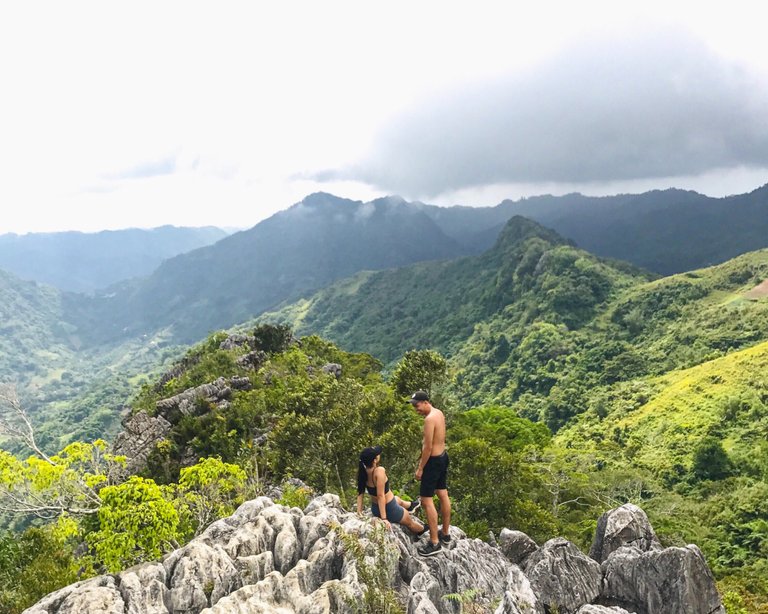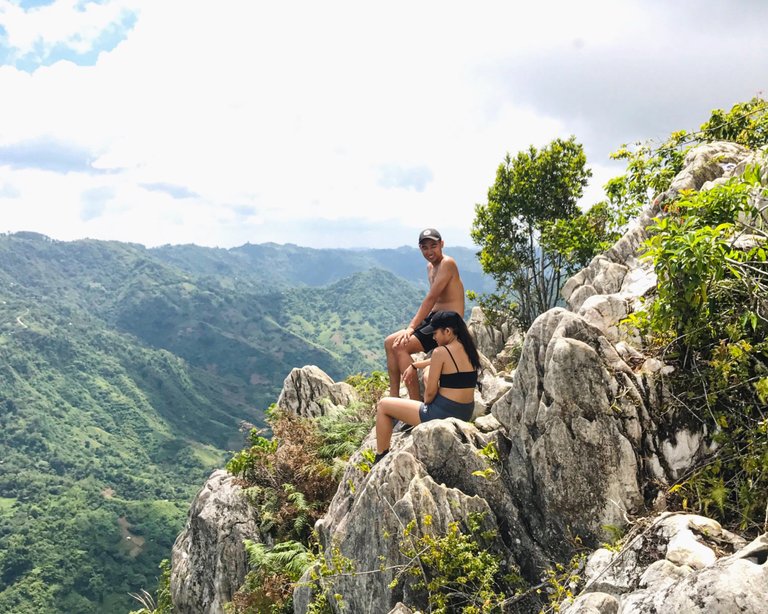 ---
CASINO PEAK
Before my girlfriend and I started dating, I always imagine going on adventures with her. So when we finally got together, when we have day-offs together, we always plan to go somewhere. This hike to Kandunggaw was decided last minute because we woke up late that day and we were both not sure if we should just stay in bed and go somewhere. But we ended up hiking. We were both unfamiliar with the place but thanks to the internet, strangers, and bus drivers, we made it to the mountain. The mountain has vegetation around its trail and it was a bit tricky. Overall, it was a wonderful experience and I have shared this beautiful memory with her which made it extra special.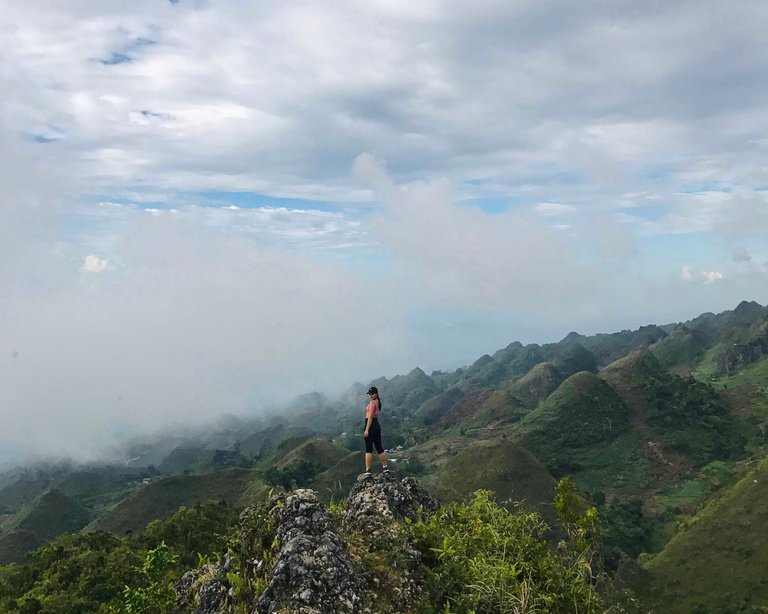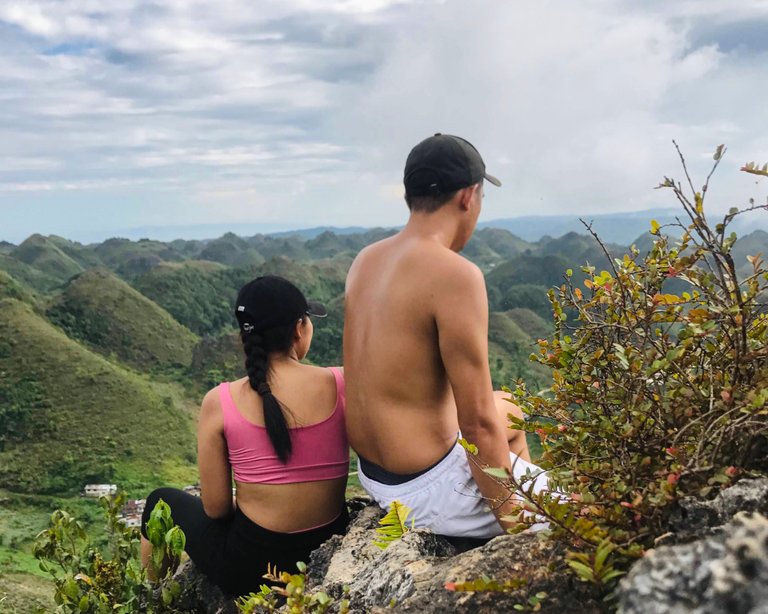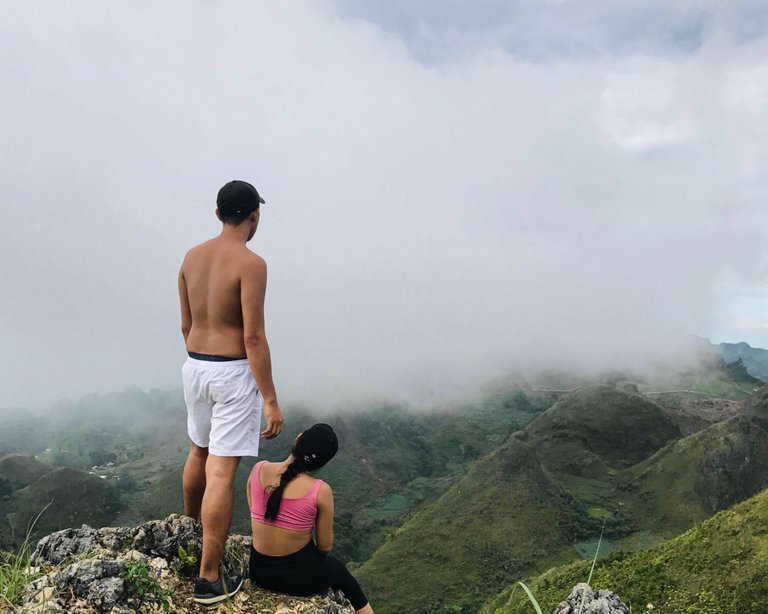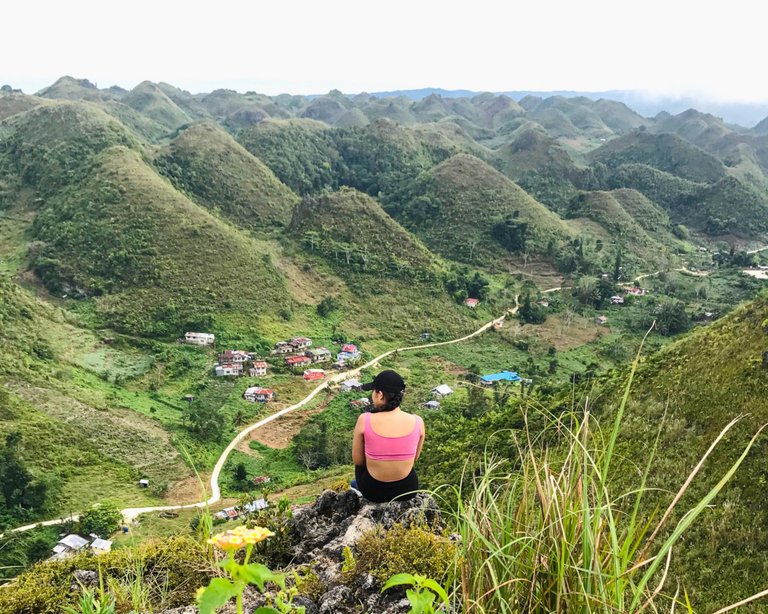 ---
OSMEÑA PEAK
By far the most popular mountain you can find here in Cebu. If you are from Cebu, chances are you heard or you have been to this place. If you are not from Cebu, you should definitely visit this place. I went here once with my friend, Ar-ar. We did a mini-tour on the south side of Cebu and we decided to go here. Funny story, we let a French guy who was solo-traveling here in Cebu hitch with us. We had a stop-over and we noticed he was waiting for a bus and asked him where was he bound and coincidentally, he was going to Osmeña Peak as well. He was very useful because Ar-ar and I were able to have a photo together. Hahahaha. We watched the sunset at the peak and enjoyed the view of (insert islands to see). The vegetation around the area was also beautiful to see. There were a lot of hikers that day but we still managed to find a spot for ourselves.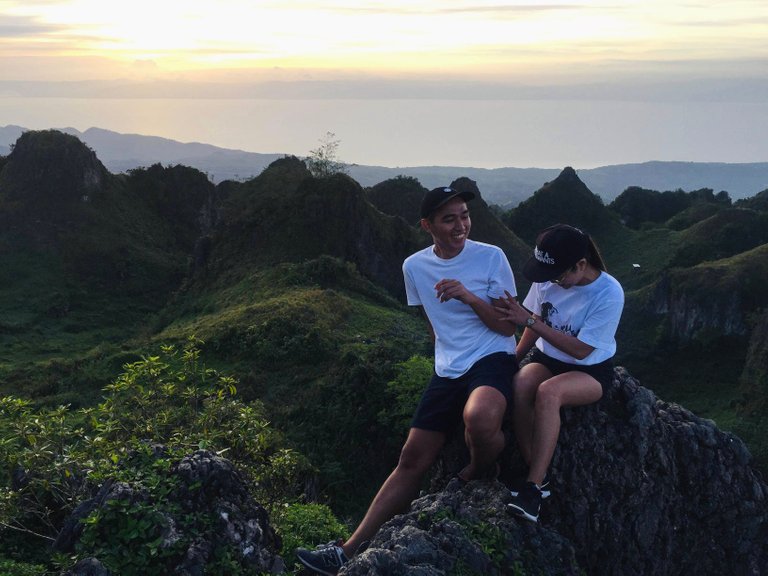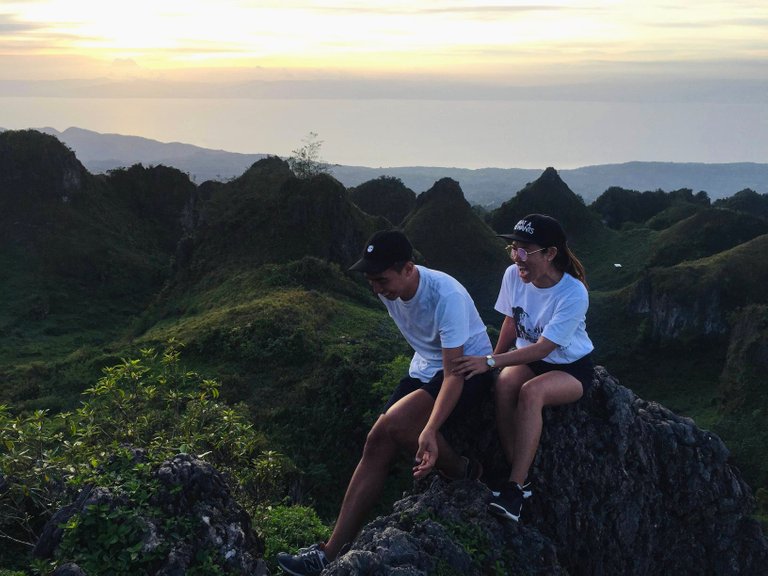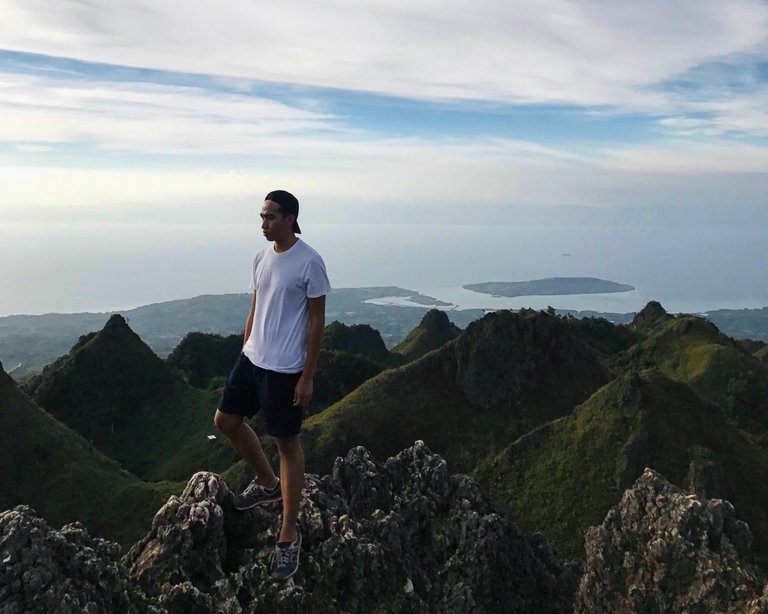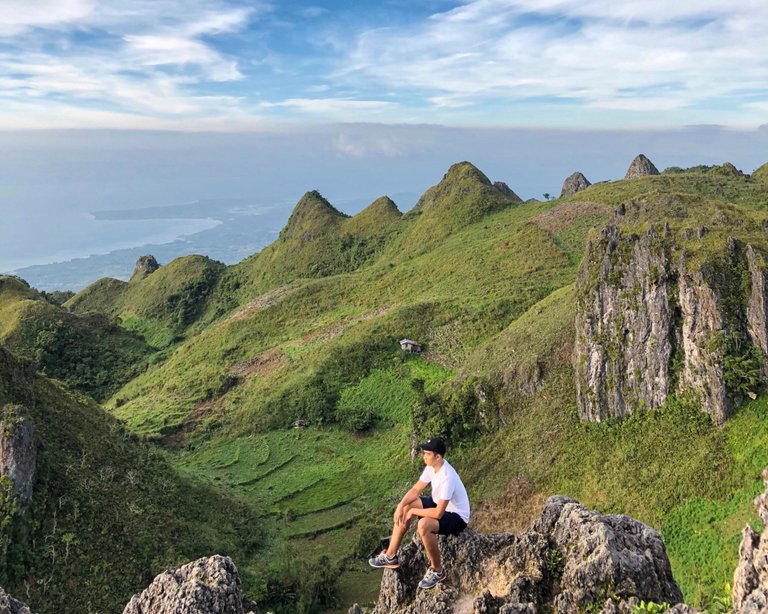 ---
So far, these are the mountains that I have been to here in Cebu. I still have to plan to visit more in the future. Hope to achieve that this year. Do you want to join? Leave me a comment then. That's it for now Hivers. See you in the last part of my Life in Cebu which will be Waterfalls!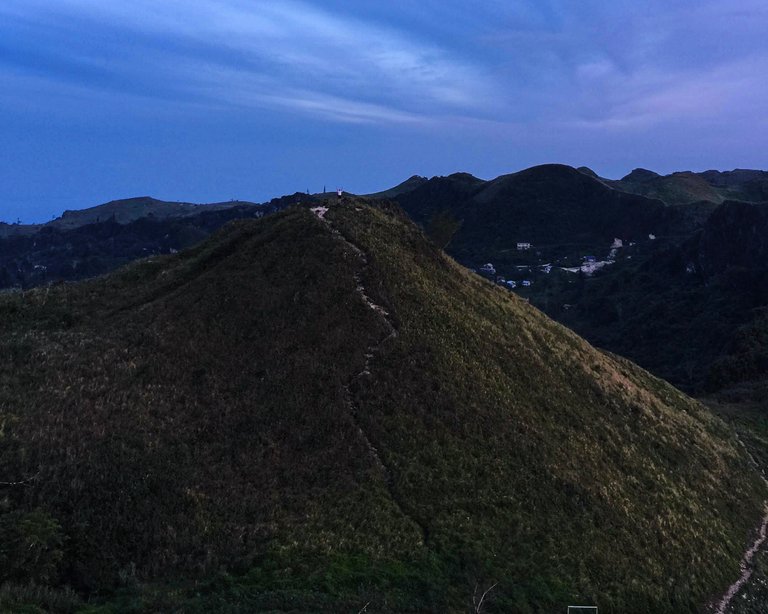 If you zoom in, you will see me.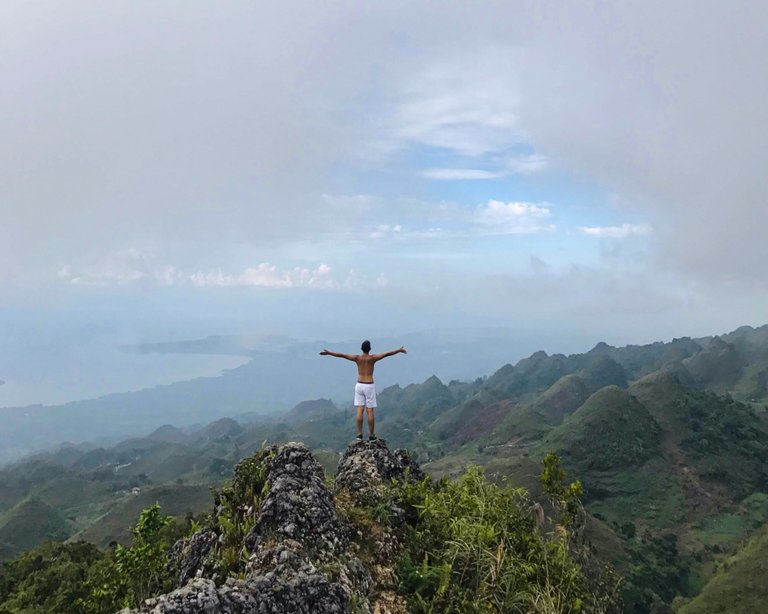 Such a freeing moment.
---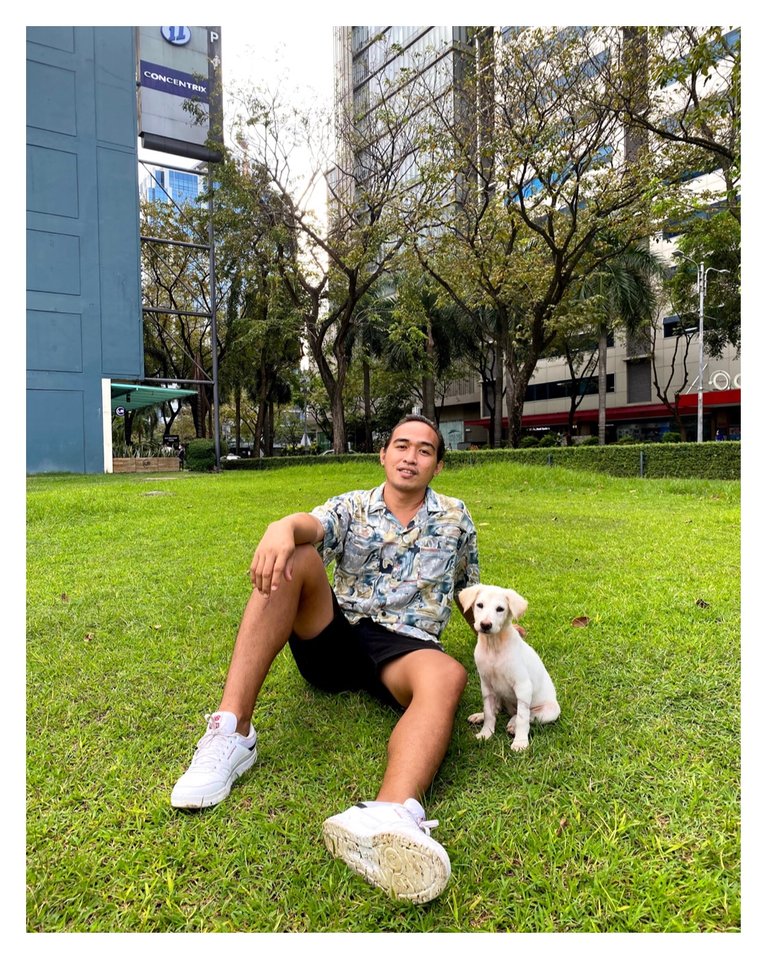 Asa Si Klause blogs about his travels, vegan lifestyle, yoga practice, his fur babies and anything that gives joy to him.
If you love to see more of his content, hit that Follow button, and you might find new places, make more recipes, and practice yoga with him. For blog collaborations or inquiries, feel free to contact him on his social media channels or email him at [email protected]

INSTAGRAM | TWITTER | FACEBOOK



---
---