Oh my god, I'm drunk! 10 Hive for the winner because this is a very different #beersaturday quiz…

Are you beer-boffins ready for this weeks quiz?
I didn't hear yooouuuu…I SAID, ARE YOU BEER BOFFINS READY FOR THIS WEEKS QUIZ??!! (Que imaginary crowd interaction…)
That's more like it 👍
It's a boiling hot #beersaturday here in the UK and while many folk are losing their heads I'm making sure my head is bubbly, frothy, and extra thick! ALL HAIL THE ALE!!
Yes, this weekend the fridge is stacked with beer and I'm using the heatwave as a perfect excuse so even the Mrs can't complain. At this very moment I'm sat in my garden enjoying a B-E-A-UTIFUL Duvel Citra, one of 3 in fact.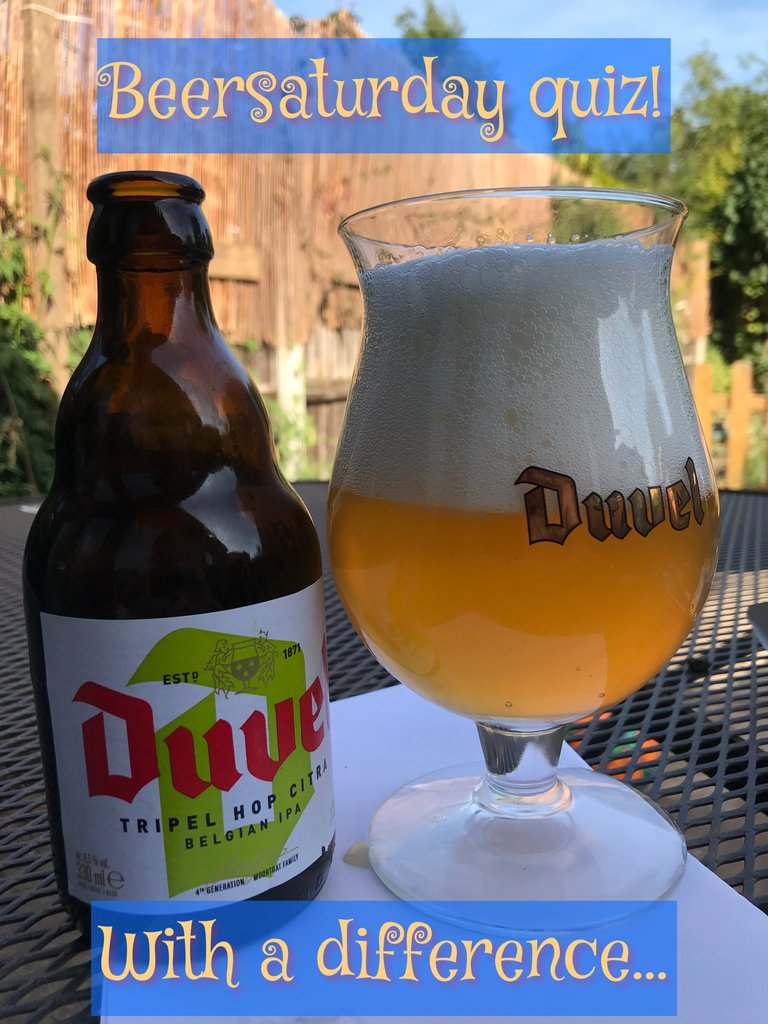 It's too hot to walk the dogs. The kids are out somewhere smoking crack, or robbing old grannies to pay for crack they've already smoked. Damn! even watering the garden is out of the question because the water evaporates as soon as it hits the ground! So you see, there's literally fuck all left to do but drink beer and find the next set of questions for this weeks #beersaturday quiz.
One moment, Ive just got to go get Duvel No. 2…
…Oh, no, my mistake, it's actually this weeks mystery beer!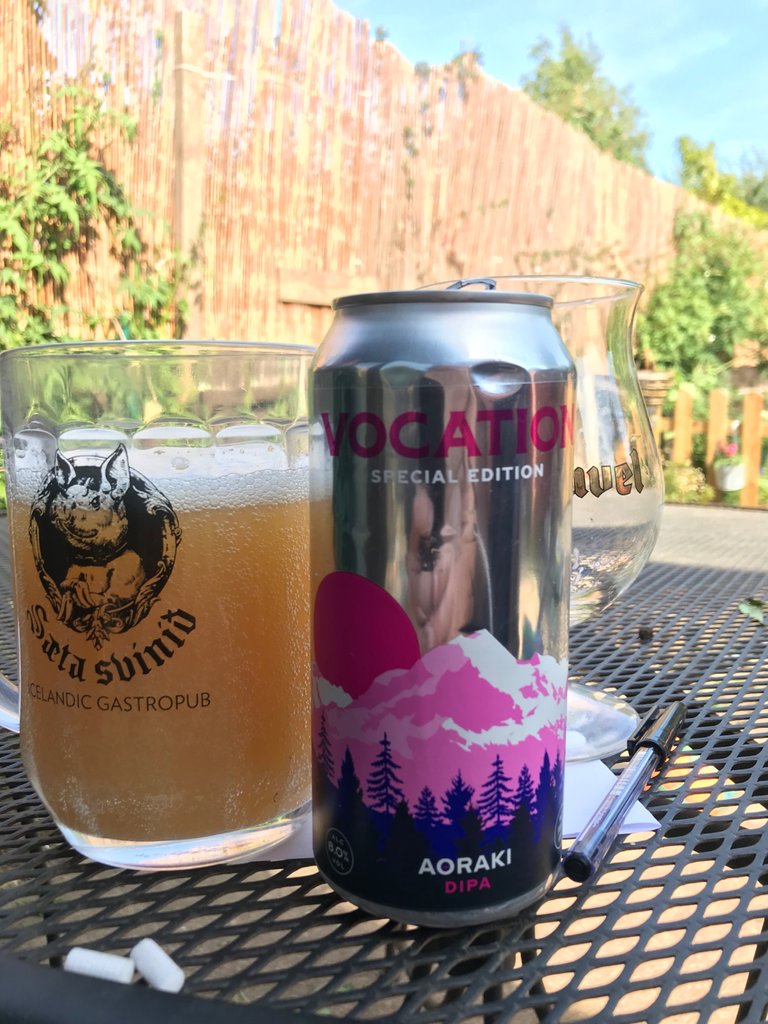 Oooh that's a creamy one 🫠 And why not use this as a perfect jump off point for this week's quiz?!
Question 1
What 3 New Zealand hops are used in the mystery beer I have just opened?
Question 2 (Well, actually this is a task)
Leave a comment on at least 3 different #beersaturday posts. For the answer I require the names of the authors you left a comment with.
Question 3 (Another task)
Vote on my latest actifit hivefest post(Yes, this is an egregious abuse of my status as quiz master, but hey, deal with it and post your complaints to @dogtanian and/or @team-solutions.)
Question 4
Delegate 500 hive to my account…😂😂 only joking
@handofzara is a regular beersaturday poster, but what is the name of his Mrs?
Question 5
How many bottles of Duvel Citra do I have?
Question 6 (Another task)
Write a #beersaturday post and send me the link
Question 7
If you were left on desert island, what beer would you want to be stranded with and how much do you think you would need?
Question 8 (Yep, it's another task)
Go to you favourite bar and take a picture with yourself and the bartender
Question 9
Tell me the best/dumbest thing you have ever done while you were drunk(mine is getting on to the helicopter pad of a ferry to Rotterdam 🤣🍺🍺🍺)
Question 10 ( A riddle for you to solve. Mu-Hu-Ha-HAAA)
A man goes out drinking every night, returning to his home in the wee hours of every morning. No matter how much he drinks, he never gets a hangover. This drink is very well known, but is rarely consumed, served warm and taken straight from its source. The man is a sucker for a free drink, especially since he can't live without it. What is his favourite drink?

Good luck with this weeks quiz and I hope you have fun with it. I'm pissed as a Trappist monk and have very much enjoyed thinking up these questions. I look forward to your answers…
(By the way, this weeks quiz is set at 10 hive and will not increase because I'm poor as fuck and only get about 3 hive for each post I make. If you know any whales tell them I've been here for 5 years+ and still get peanuts 🥜 😂😂 #notbitter. As per usual you will only get one chance to answer, so don't fuck it up)
---
---