Insects That Have Uniqueness
---
---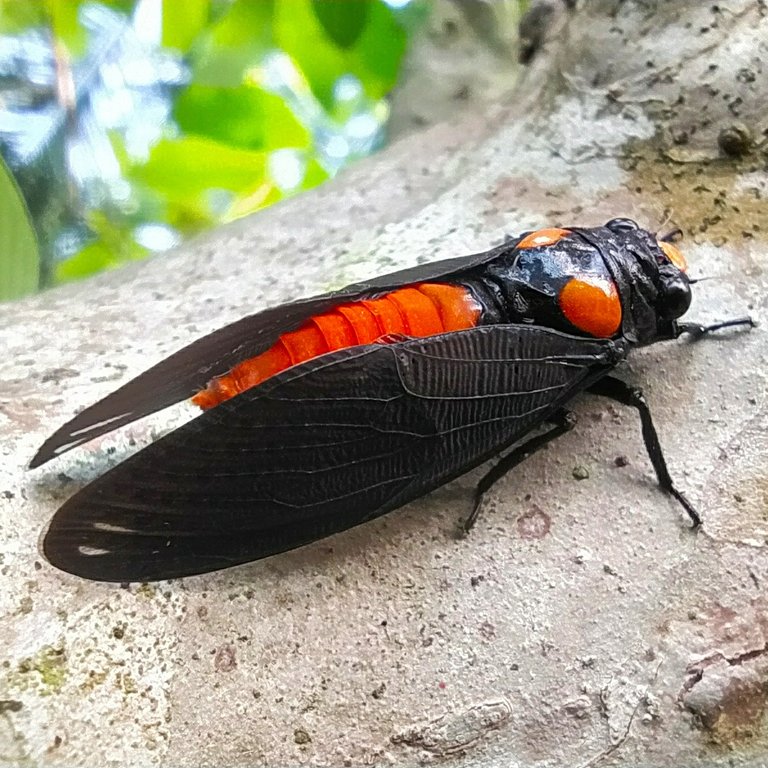 ---
---
Hi all friends!!!
#photographylovers
#amazingnature
#photography
#insect
how are you? I pray that we are always in good health and never get bored I want to post on hive and I am very happy to be with you all.
Well today I found an insect that I think is very unique and beautiful. I found this insect behind my house to be precise in the guava tree.
Without waiting long with enthusiasm, I immediately immortalized it using my cellphone camera, I was very happy because this insect is rarely found. This insect has several colors, namely orange and black.
After capturing it, I was curious about this insect, then I found out through the internet, it turned out that my guess was right that this insect has its own uniqueness. This insect has the name CIDADA from a member of the superfamily CICADOIDEA.
The uniqueness of the first, most of these insects spend their lives in the ground, with a depth of approximately 30 centimeters, where they live up to 17 years. Wow, it's been a long time, my friends.
The second uniqueness, this insect makes a loud sound and only the male CIDADA has the ability to make a sound like the sound of a cricket. The sound produced by male CIDADA aims to attract mates and to repel other animals that want to eat them.
Here's a picture of the CIDADA insect that I want to share with my friends. Hope all friends are entertained. Thank you.
---
---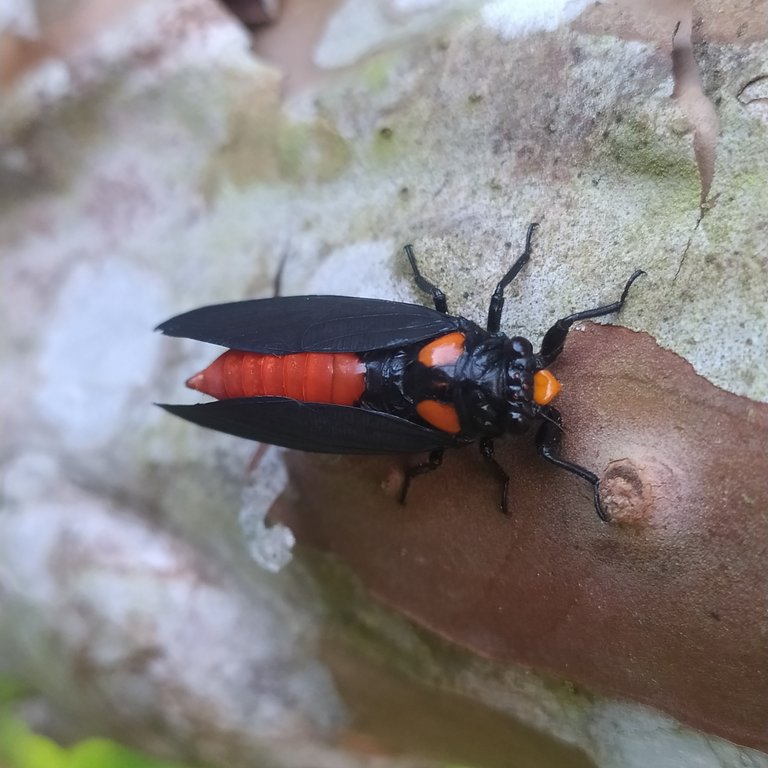 ---
---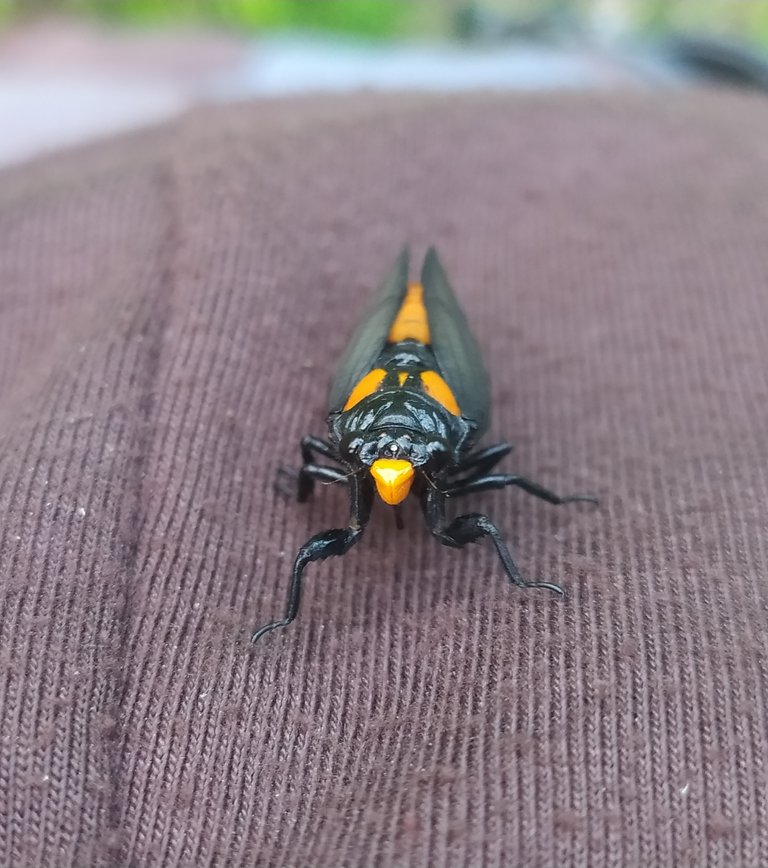 ---
---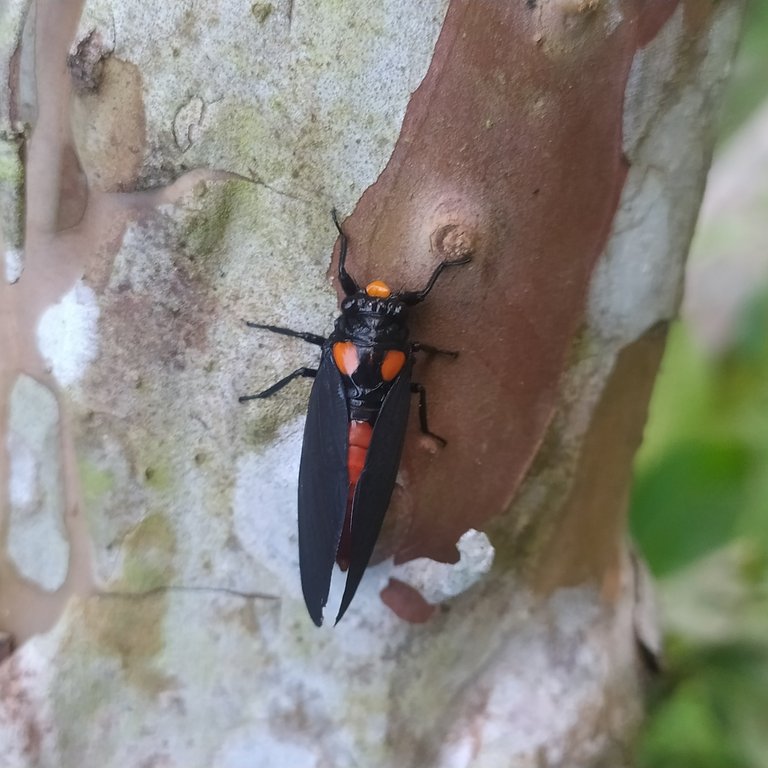 ---
---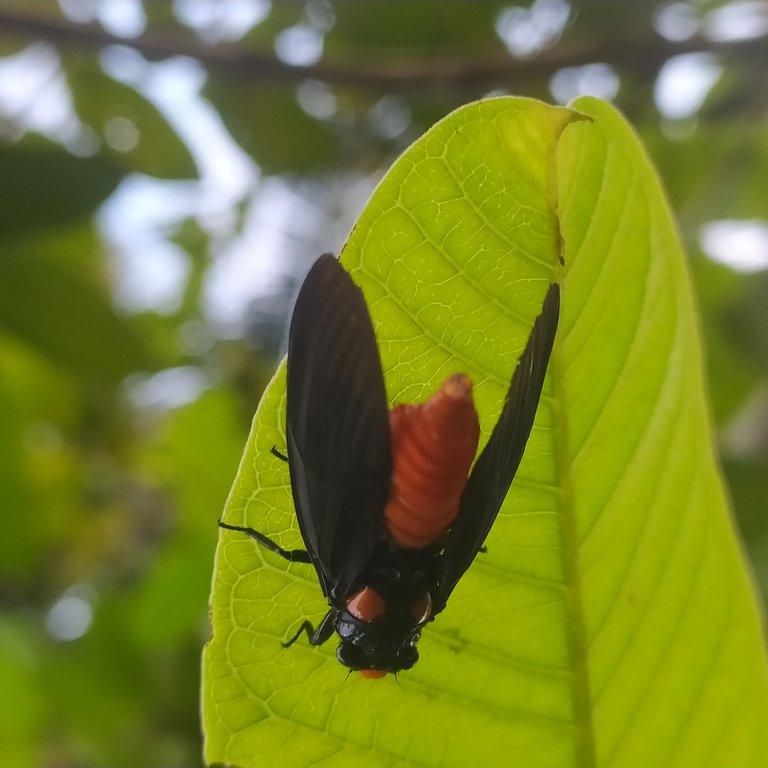 ---
---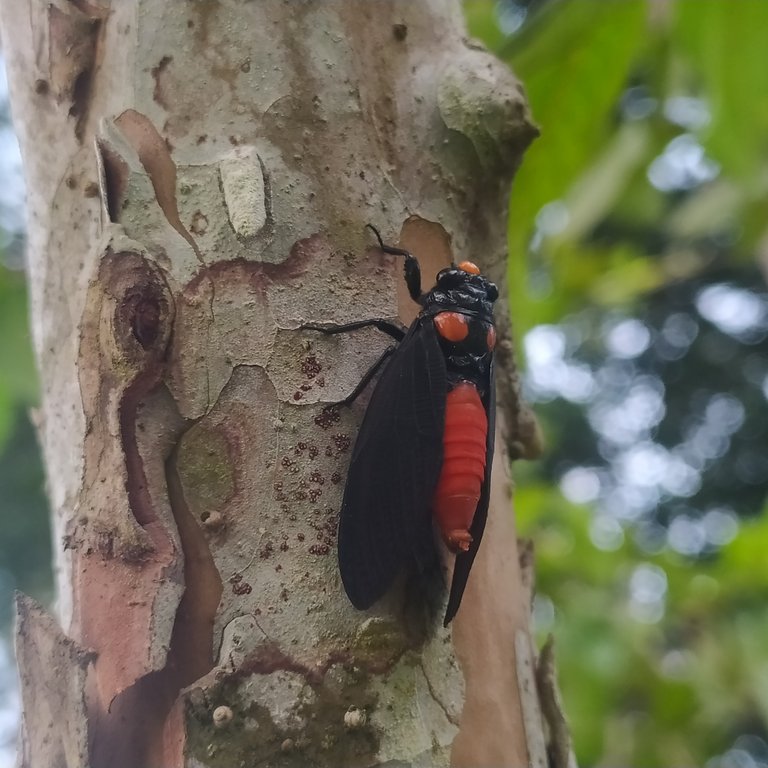 ---
---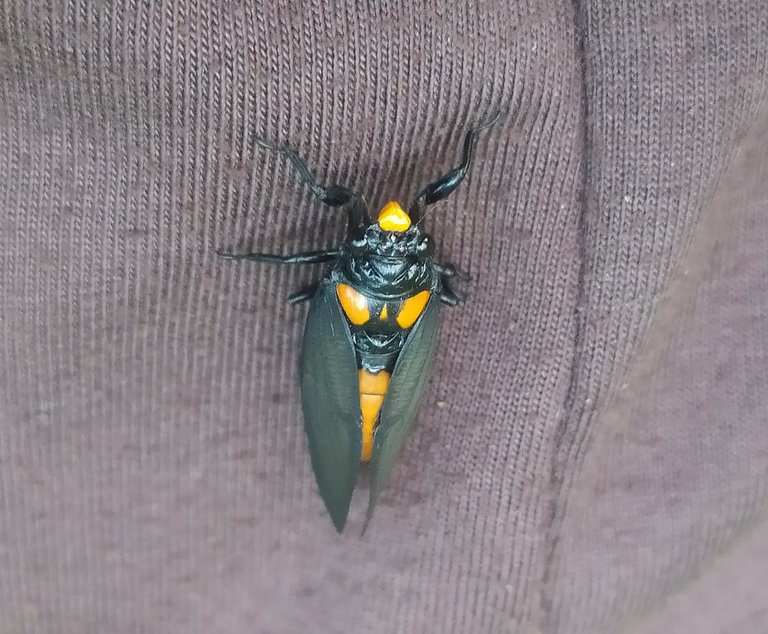 ---
---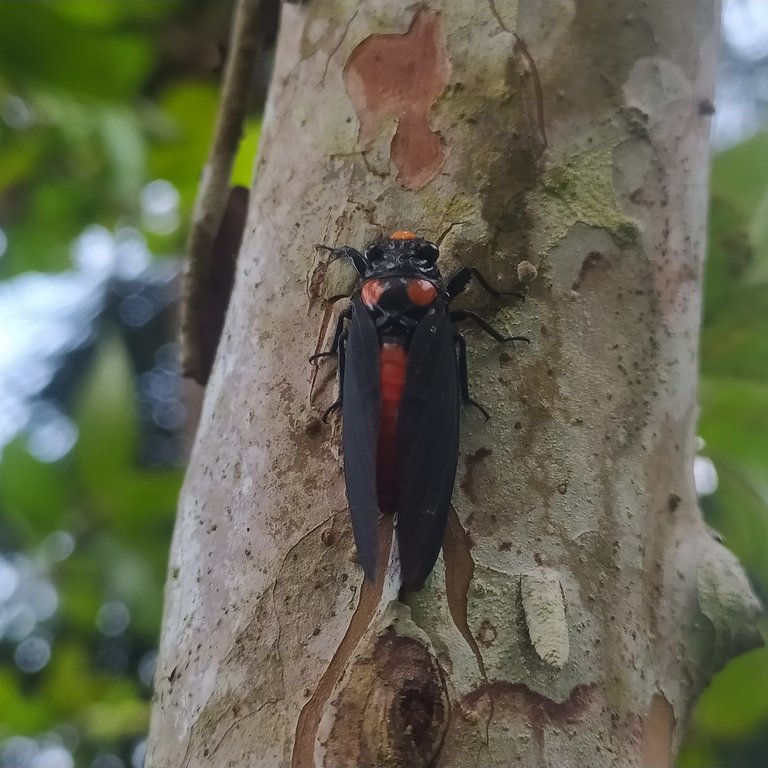 ---
---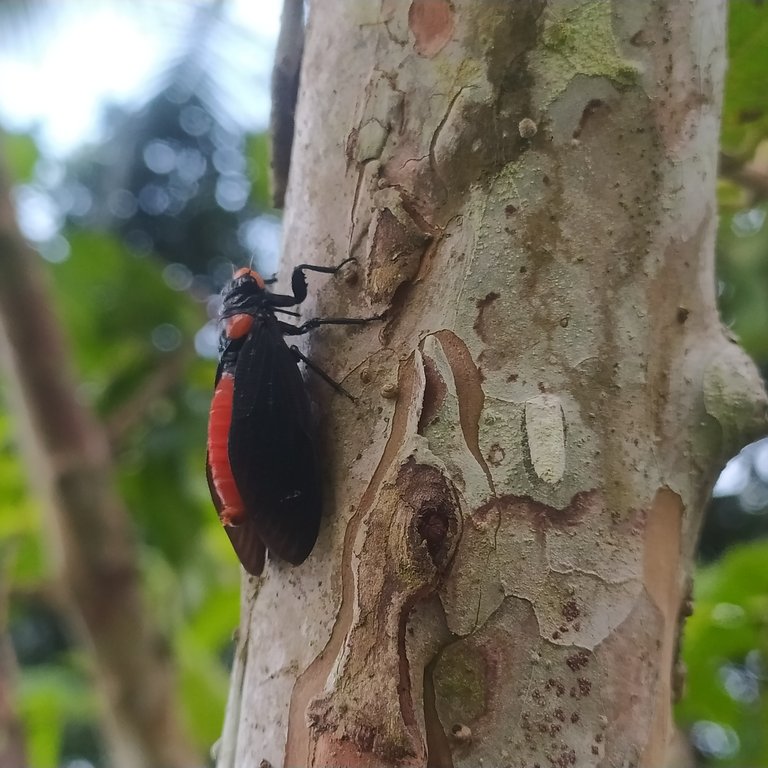 ---
---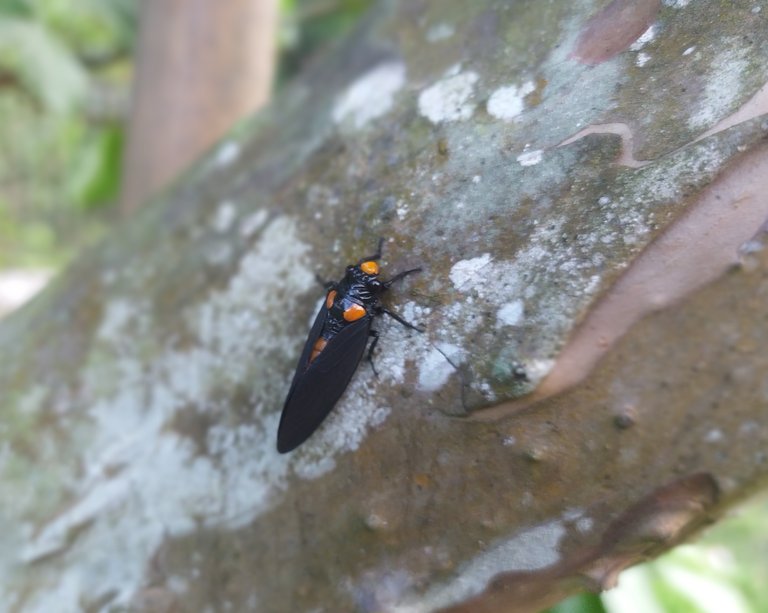 ---
---
| Photography | ( Insect ) |
| --- | --- |
| Camera Used | Smartphone |
| Model | redmi note 8 |
| Photographer | @arasiko |
| Location | Aceh Forest |
---
---
---
---