Winter, sunrise, streams of light and shadow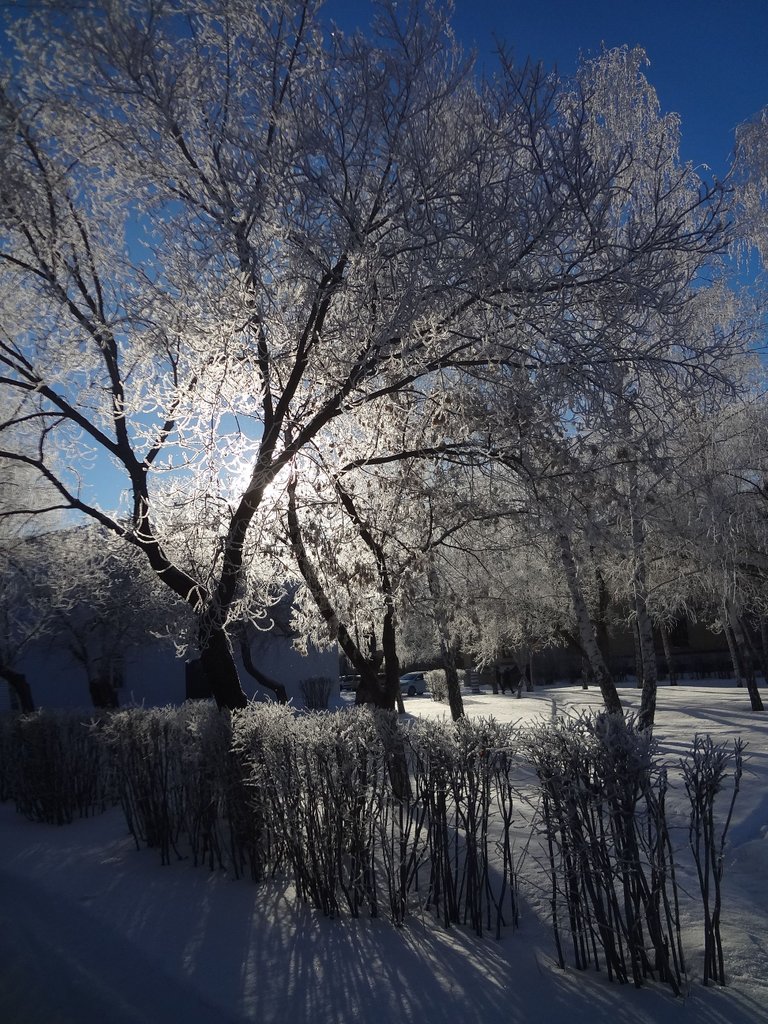 What else could be more beautiful than a sunrise?
Only another winter sunrise like this, or maybe a sunset.
A whimsical flow of light from sun and shadow.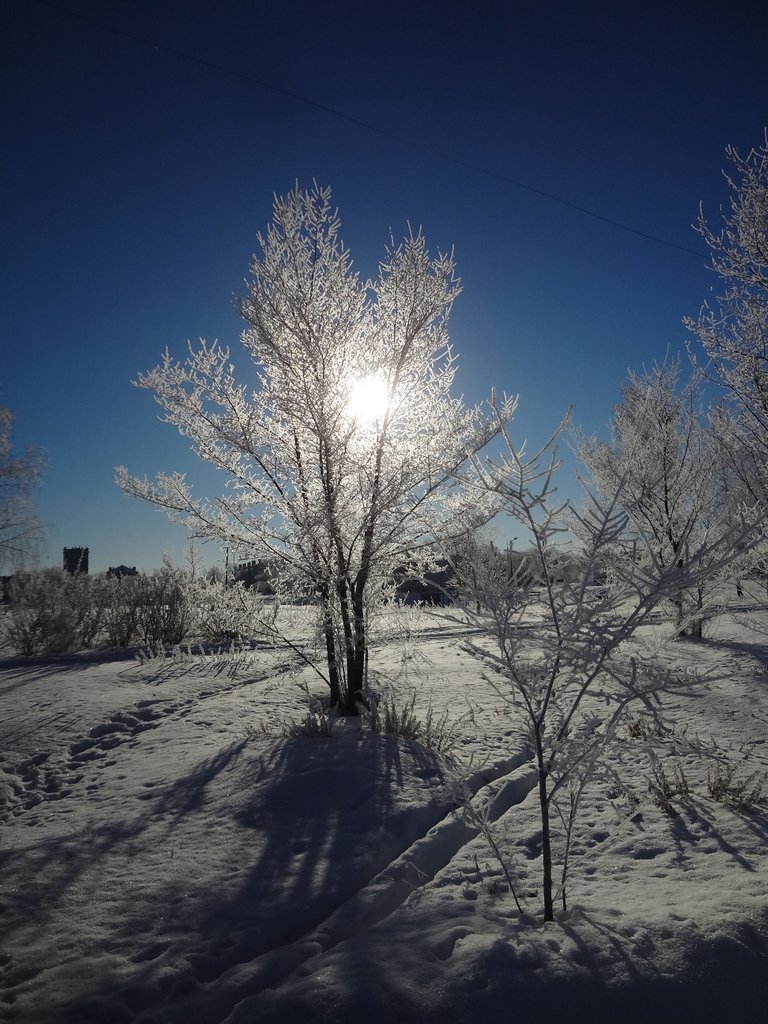 Just look, friends - what a beauty of a winter sunrise.
You have to catch that moment very quickly, though.
Otherwise, everything will change in a few seconds.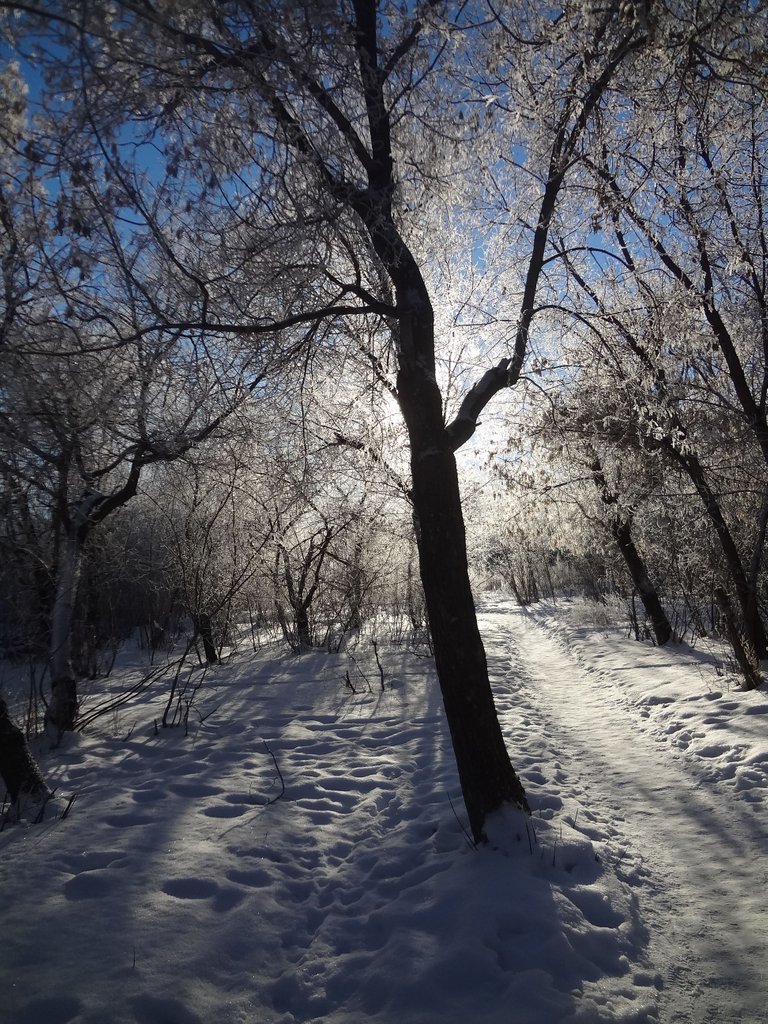 It's also very interesting to show all these moments.
Which you managed to photograph in the morning.
It's a winter fairy tale that will now be remembered.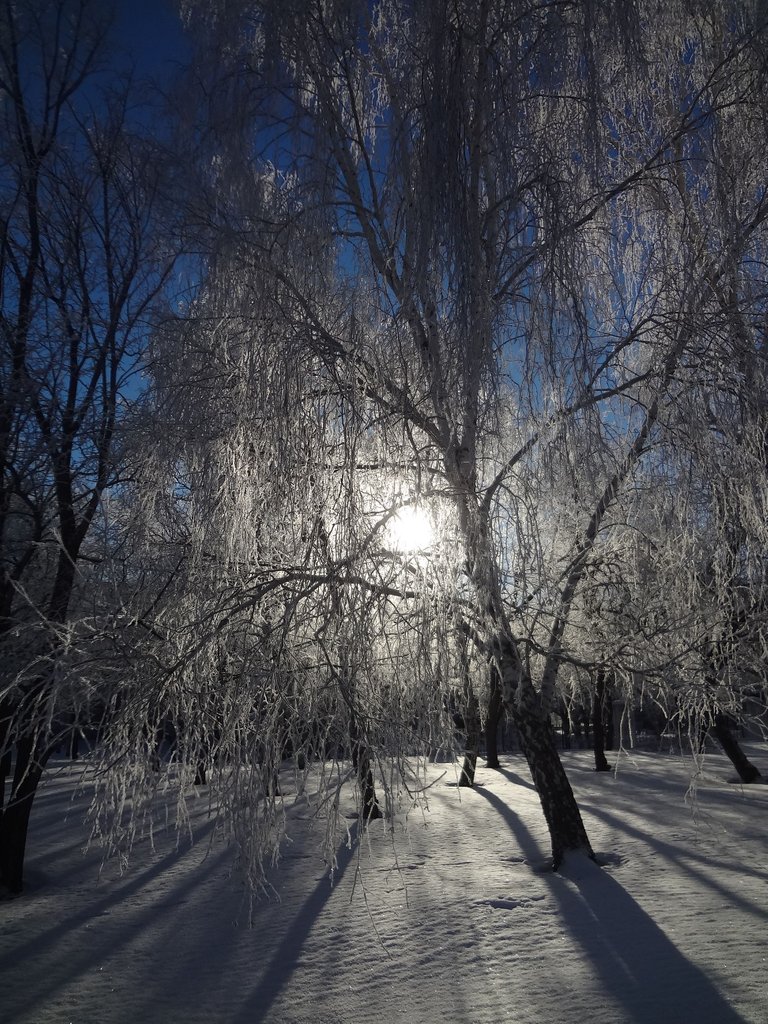 Any of us can feel the chill from these pictures.
But how beautiful it all is in nature, friends!
It's impossible to tear your eyes away from the shots.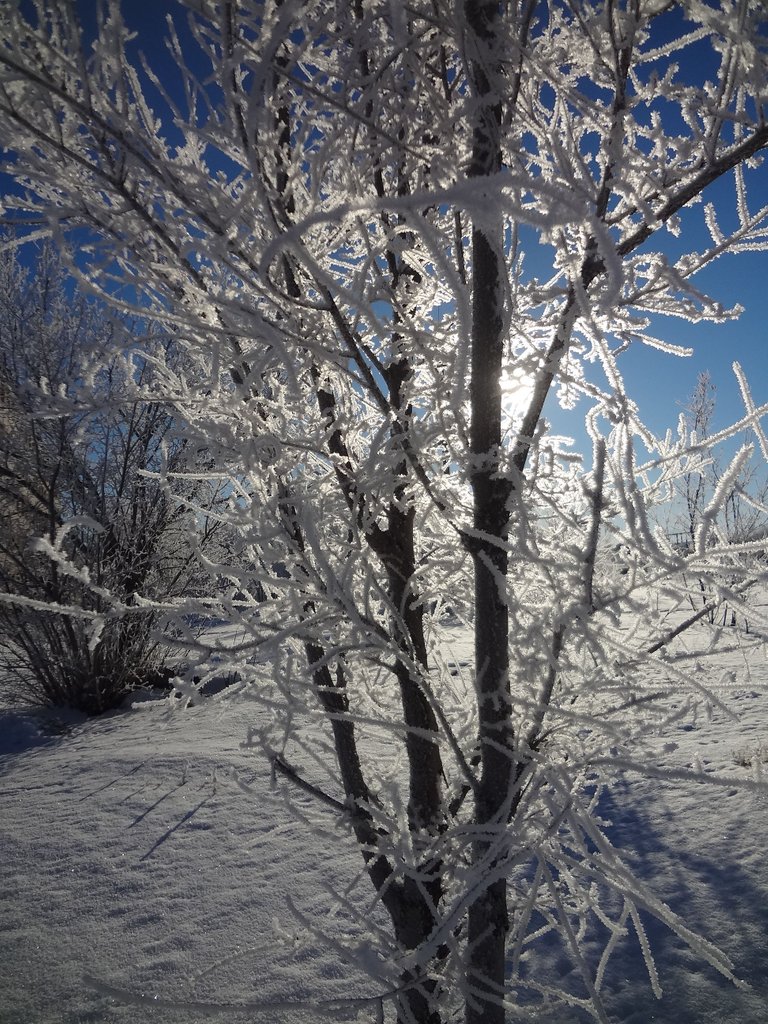 The trees and bushes are covered with crystal.
And the crystal was given to us by winter.
Winter crystal came out of the frost in the frost.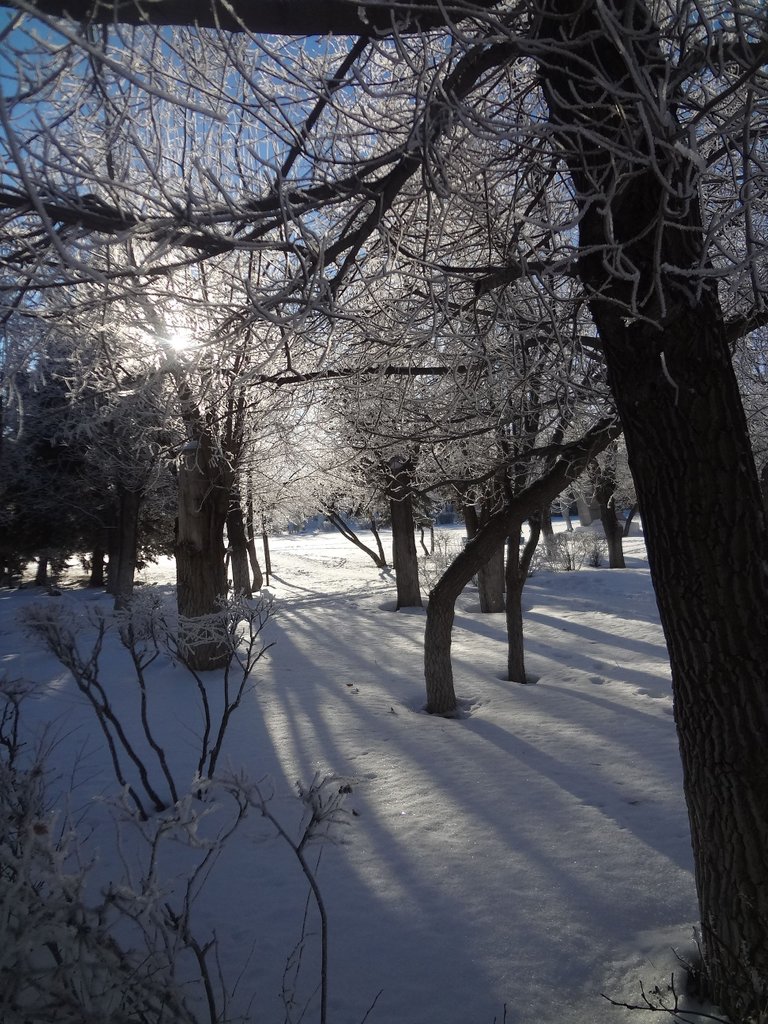 In the city park, it's like being in nature in the woods.
And the sunrise added to the mystery for this photo.
And it's freezing hard outside at this time, my friends.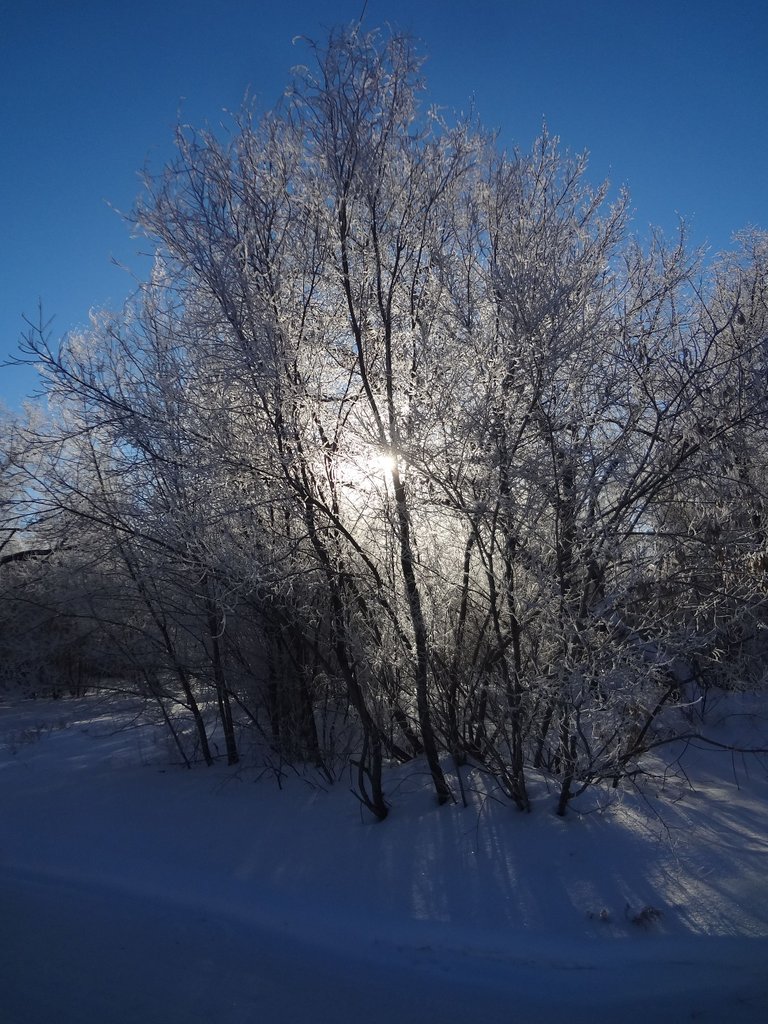 Looking at all this beauty of nature from the outside.
You realize what wonderful gifts are in the morning.
Here we have, it's like some kind of winter paradise.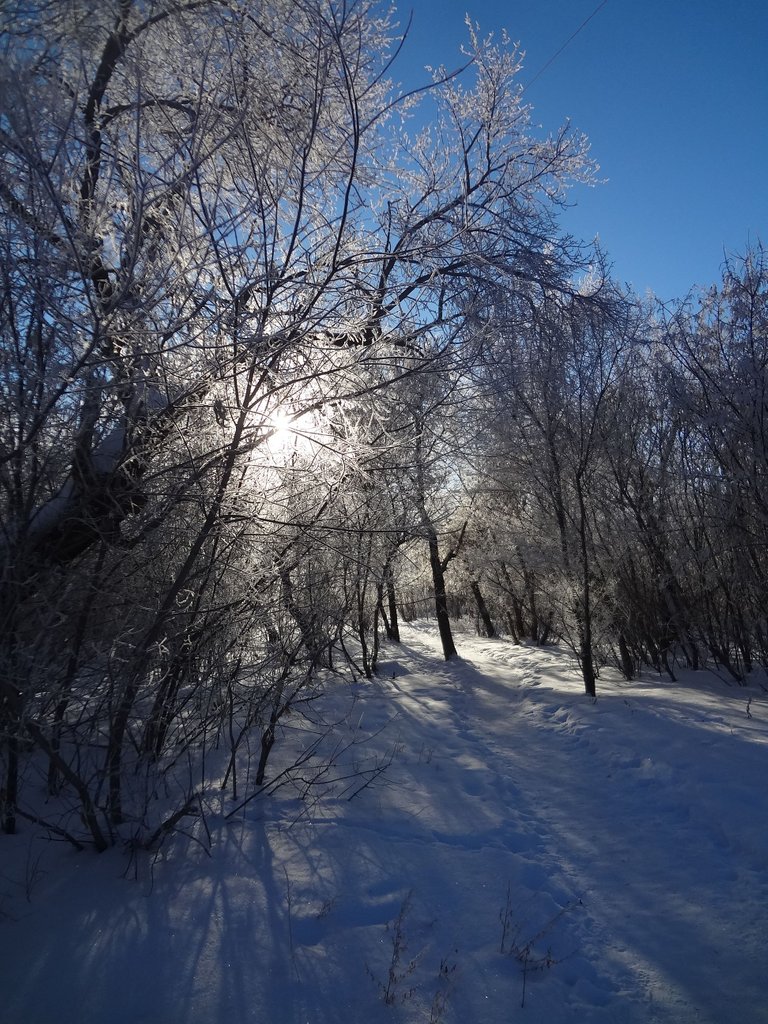 And at this time you can, anywhere you go in the morning.
But everywhere you are greeted by the beauty of nature.
And you are, of course, fascinated by this amazing beauty.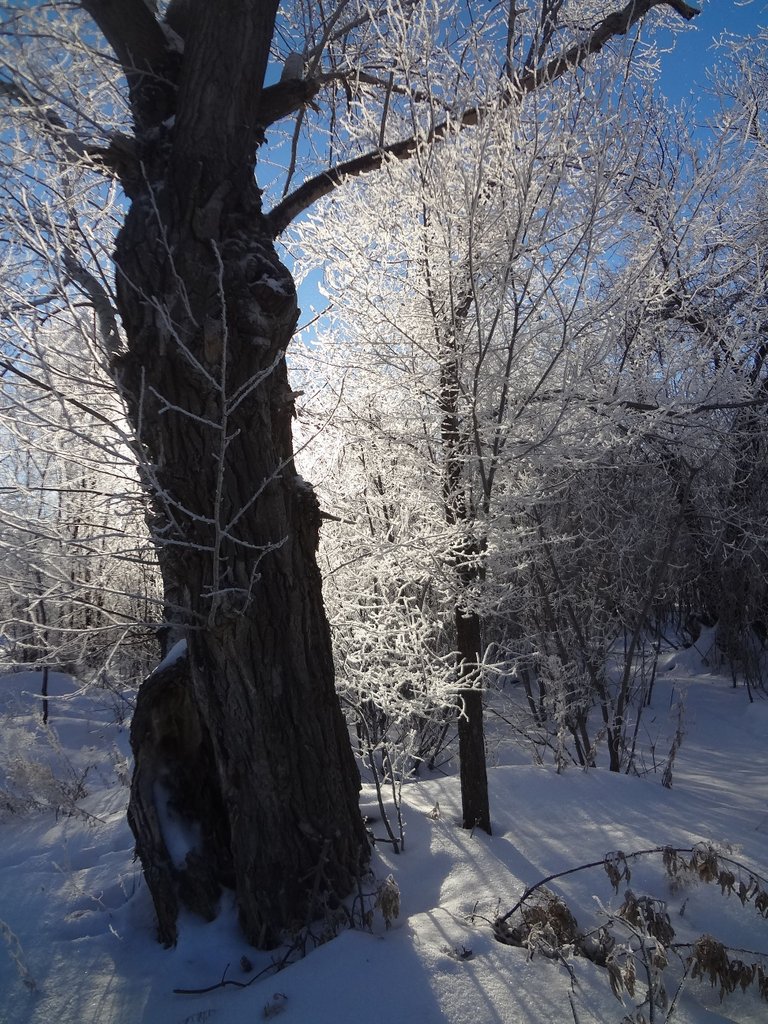 Such a new day of winter in the middle of January.
It's a very good thing I had time to take a picture.
All the amazing beauty of nature at sunrise in the morning.

WINTER. SUNRISE, STREAMS OF LIGHT AND SHADOW.
Hello, my friends, there's a new topic this morning. Which one will someone ask me the question? And I will answer - it is, of course, sunrise on a frosty day. So my photo essay is like this - Winter, sunrise, streams of light and shadows. Yesterday it was warm, but tonight came hard frost (more than minus 32 C). So early in the morning at sunrise I saw the amazing beauty of nature, where frost covered the whole surrounding world - trees, bushes, houses, fences and roads. Such a picture, as if Santa Claus came to visit us again, but without Snow Maiden. That's why he put on such a show for us. But for the photographer it is a real blessing to be able to photograph beautiful moments and show it to you, my friends. That was my photo report today. Always your creative friend @antikus369.
ADDITIONAL INFORMATION:
-original photo;
-first publication;
-camera Sony 16.2.
(Translated via DeepL Translator from Russian)
Photos posted by me are clickable.
They can be viewed in large size by clicking on the photo.
Photos were taken with the size of 2592 x 1944 pixels.
For insertion into a post on Ecency and Hive, the size is reduced to 1280 x 960 points..
Photo taken - Sony 16.2 - 3x Zoom, Vario-Tessar lens.

---
---