Morning, winter, sunrise, cold and frost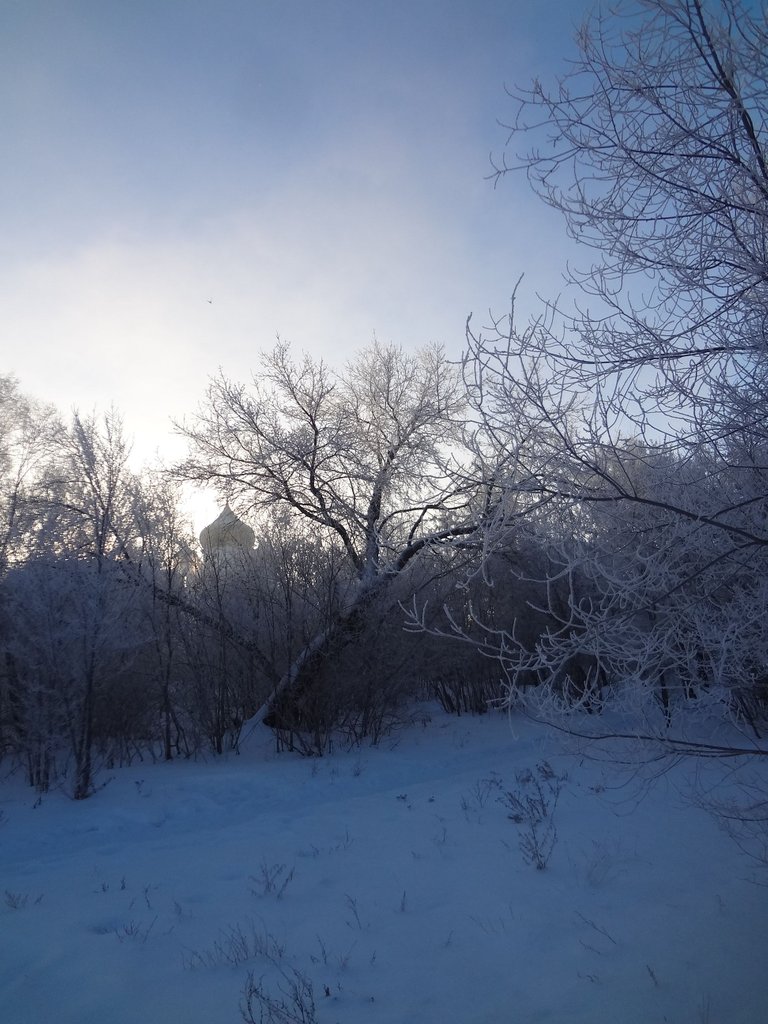 A winter morning in the city and darkness.
A beautiful sunrise awaits us ahead.
It's snowing, cold, and freezing outside.
It is already beginning to dawn and there is light.
It was the first rays of the sun that illuminated.
All around and the tops of the trees in the park.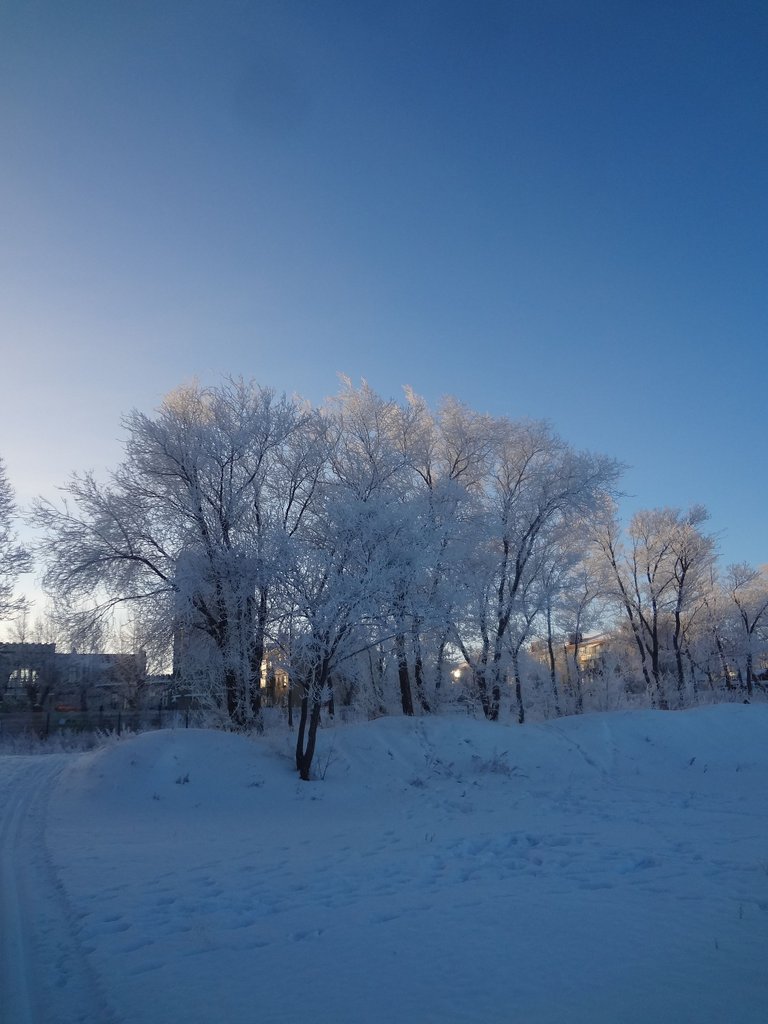 And in front of us is the blue winter sky in the morning.
And the trees that are all covered with silver frost.
Amazing beauty of nature on the streets of the city.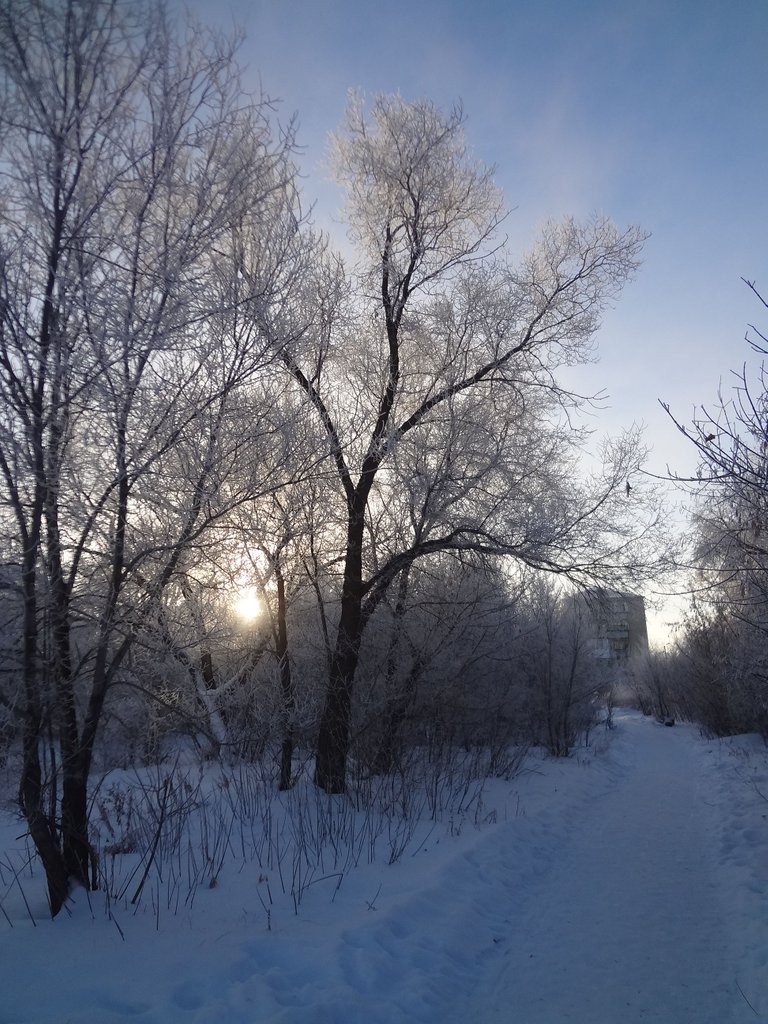 A winter trail through a city park.
And ahead we see the winter sun.
Among the branches of the trees.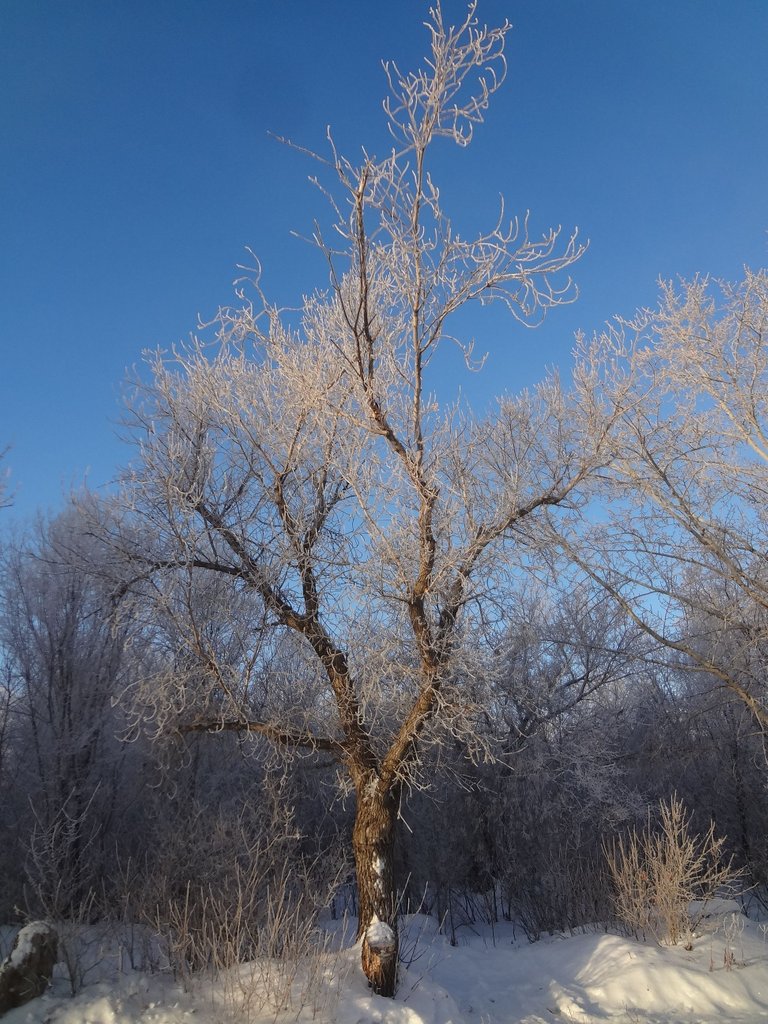 And there they are, those first rays of sunshine.
That appeared on the branches of a large tree.
Bright light on the high tops and more at the top.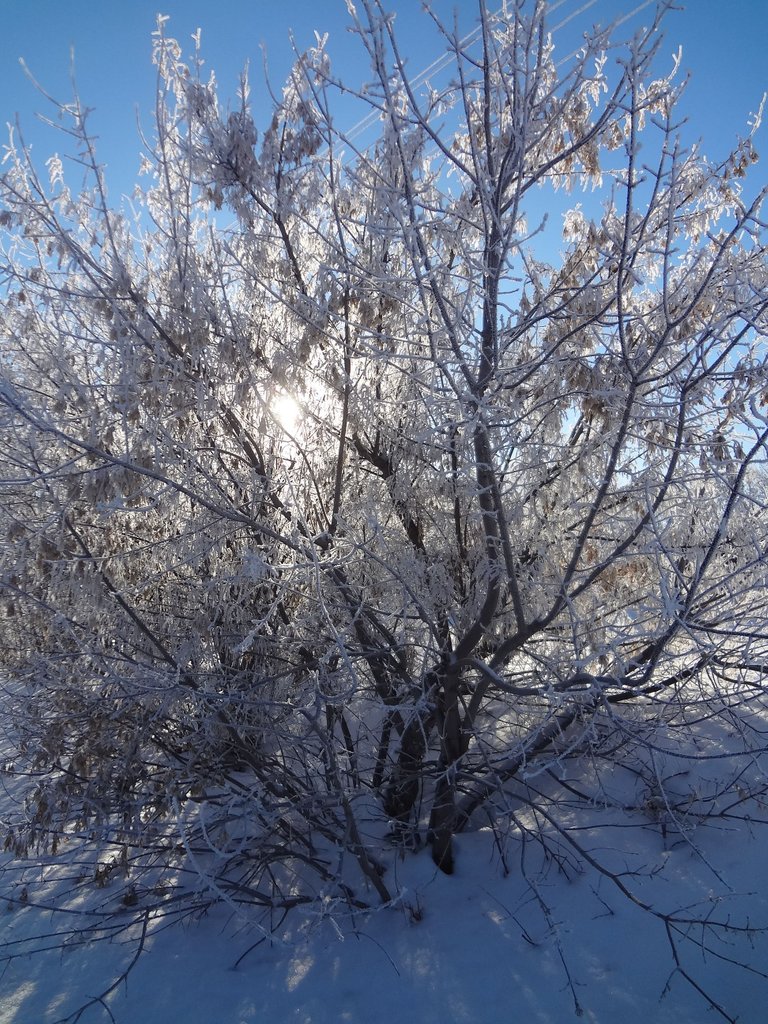 And here, just look how beautiful it is!
Such a real winter picture in this photo.
And the tree itself is all in the hoarfrost.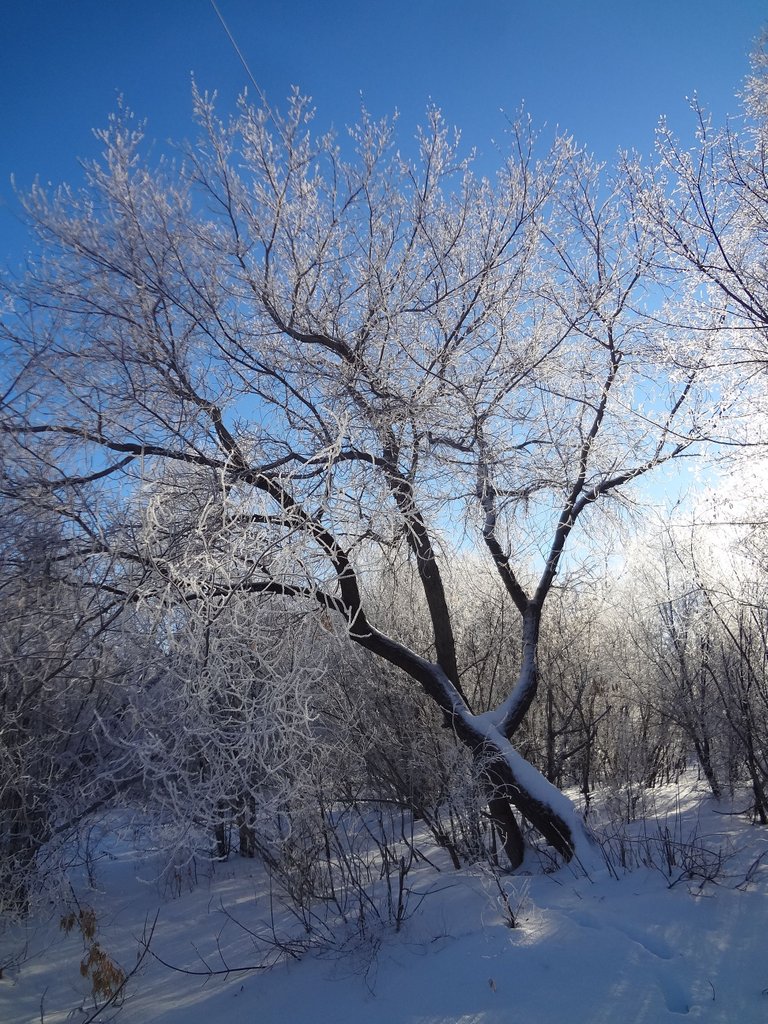 What an extraordinary and beautiful tree.
In an old abandoned park in the city.
But it was the winter that made it beautiful.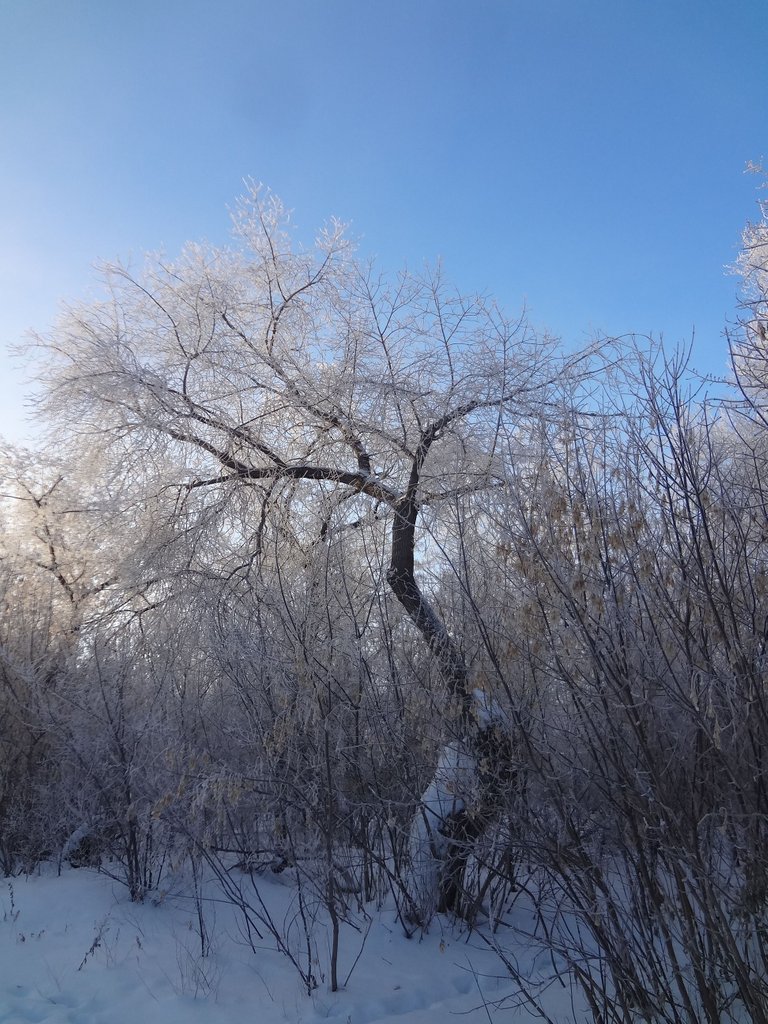 And there in front of us in the picture.
Another big tree, like from a fairy tale.
Silence, frost, frost and bright sunshine.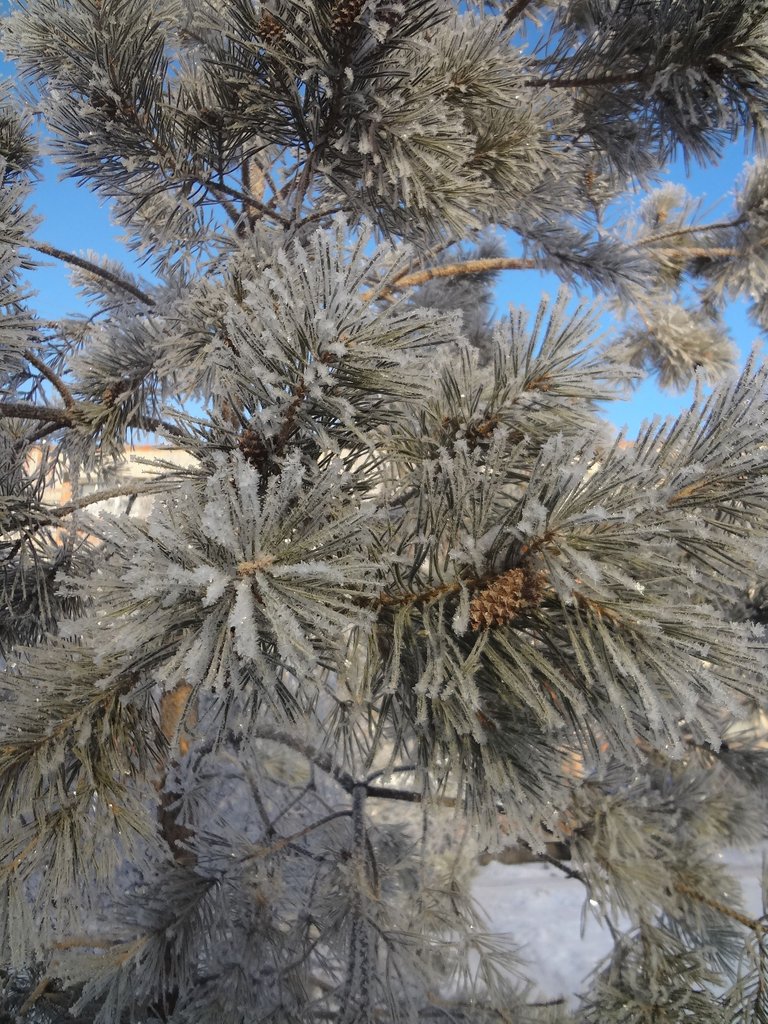 Morning, winter, a pine tree and a branch in frost.
This is the kind of beauty found on a city street.
How can a photographer pass by such beauty!

MORNING, WINTER, SUNRISE, COLD AND FROST.
Hi all, my friends, I decided to show again today the amazingly beautiful pictures of winter and sunrise in the morning. After a few warm days in January - it was down to minus 20 C, we had frost to minus 30 C. So this morning I was greeted on my walk by such a beautiful winter picture with frost on the trees and bushes. And, what can you say, when such beauty meets you at every step? You need to quickly get your camera and take pictures of the amazing nature, which gave such an opportunity, as a kind of gift for the photographer. Such was my photo report about this day. I was in touch with you @antikus369
ADDITIONAL INFORMATION:
-original photo;
-first publication;
-camera Sony 16.2.
(Translated via DeepL Translator from Russian)
Photos posted by me are clickable.
They can be viewed in large size by clicking on the photo.
Photos were taken with the size of 2592 x 1944 pixels.
For insertion into a post on Ecency and Hive, the size is reduced to 1280 x 960 points..
Photo taken - Sony 16.2 - 3x Zoom, Vario-Tessar lens.

---
---