POTRAIT drawing
Hi everyone!
Today I want to share a portrait I made for my friend.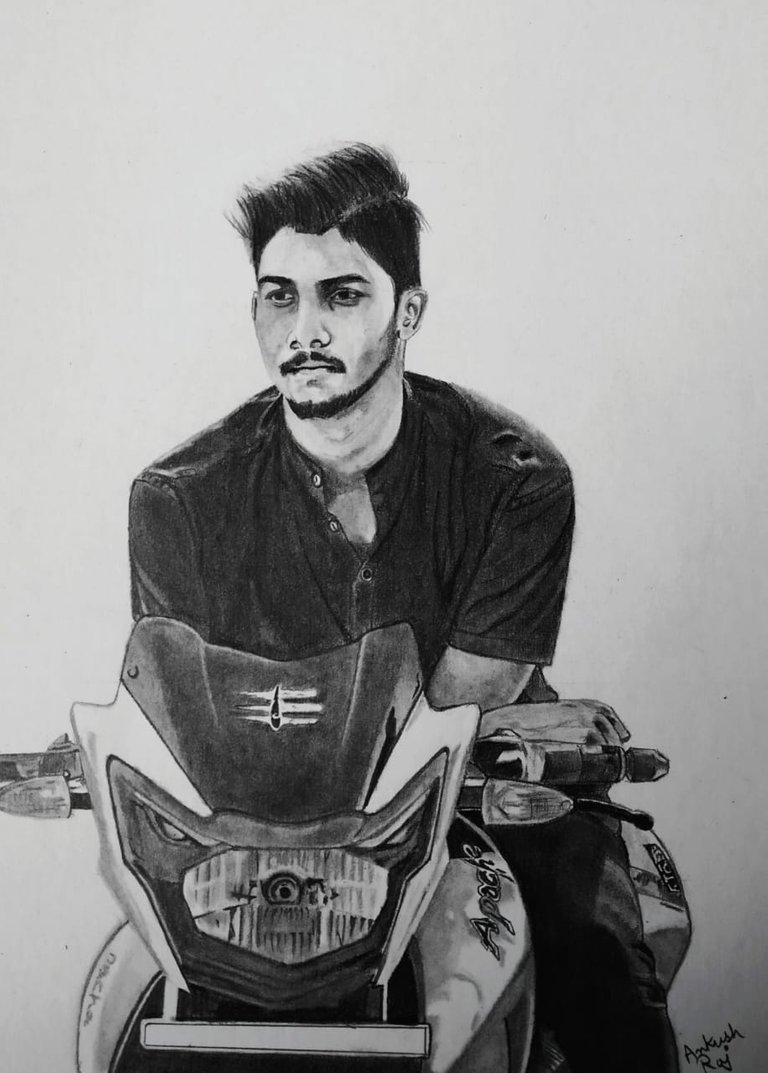 This is a pencil sketch I made for my friend, I promised him to make this sketch 10 months ago. but I was able to complete it today 😫. took me 6 hrs to complete.
here are some progress photos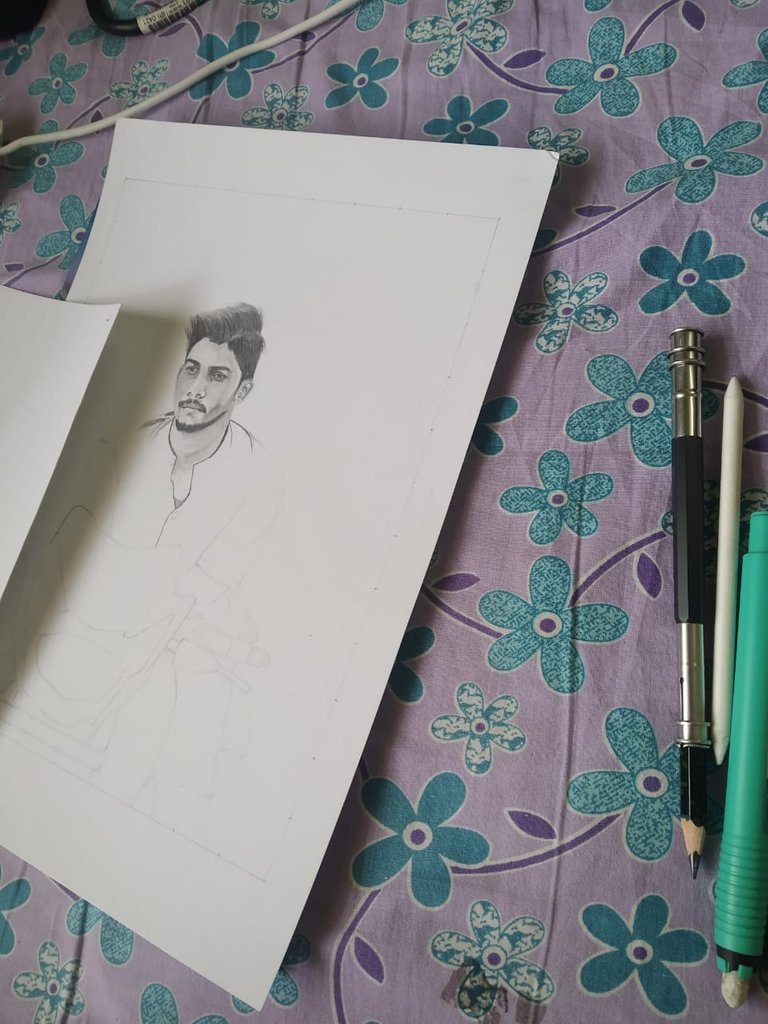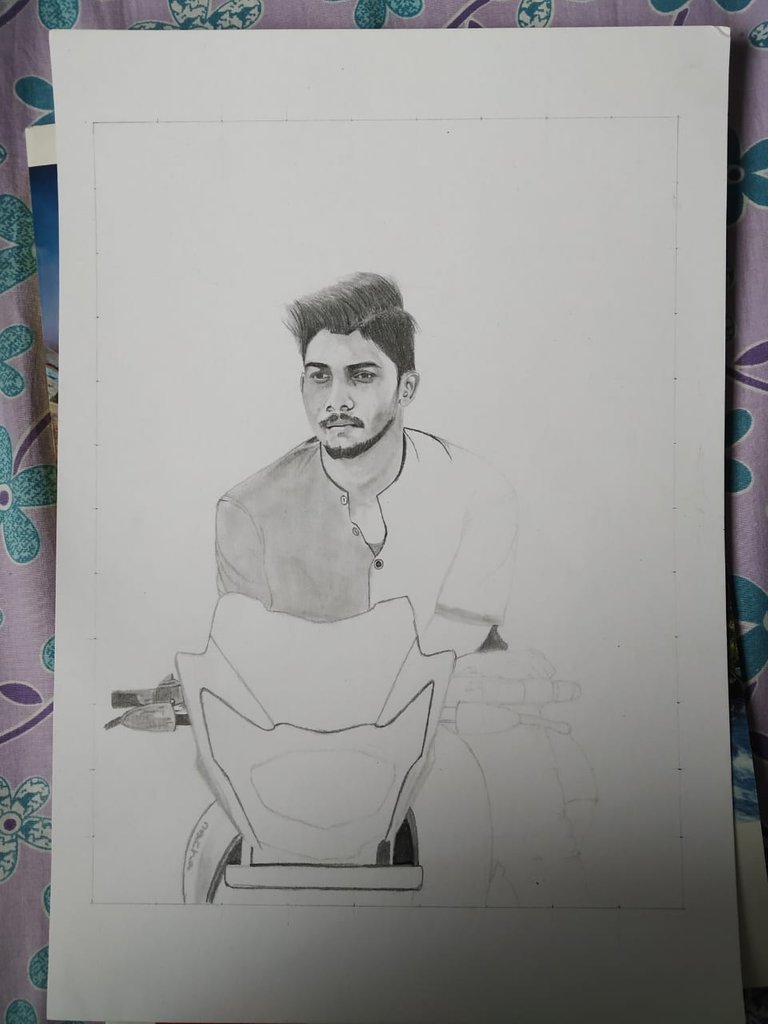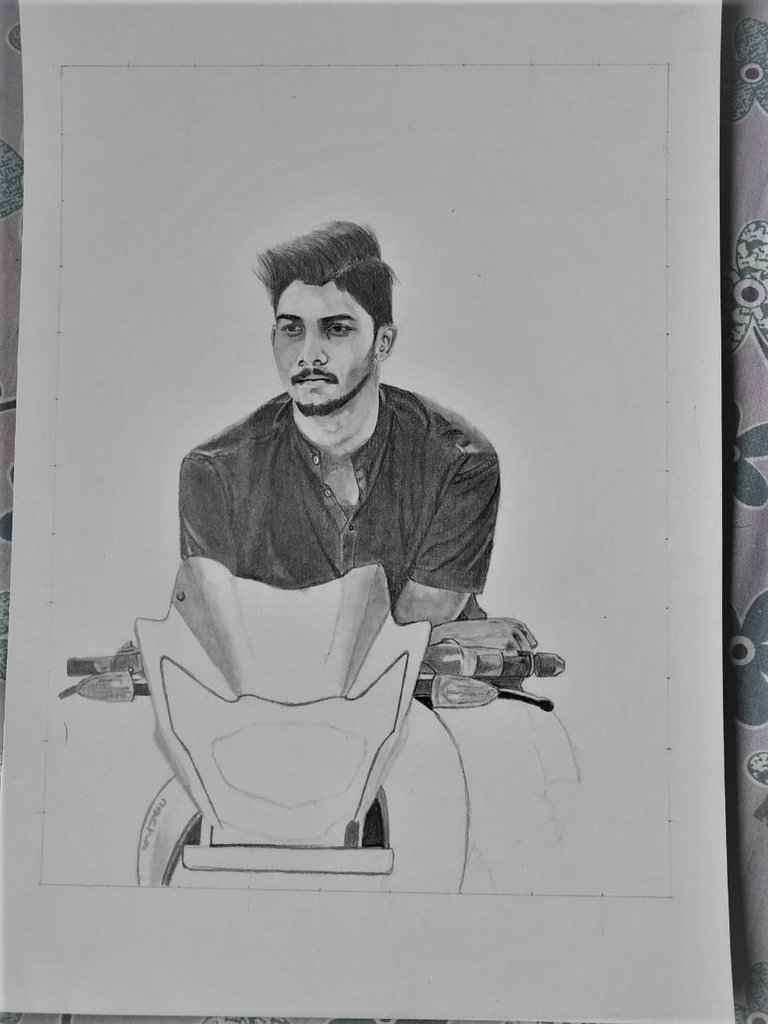 The lights were hard to make, headlight and sidelight took me a lonnnnng time to complete give 6hrs to this because of some college work.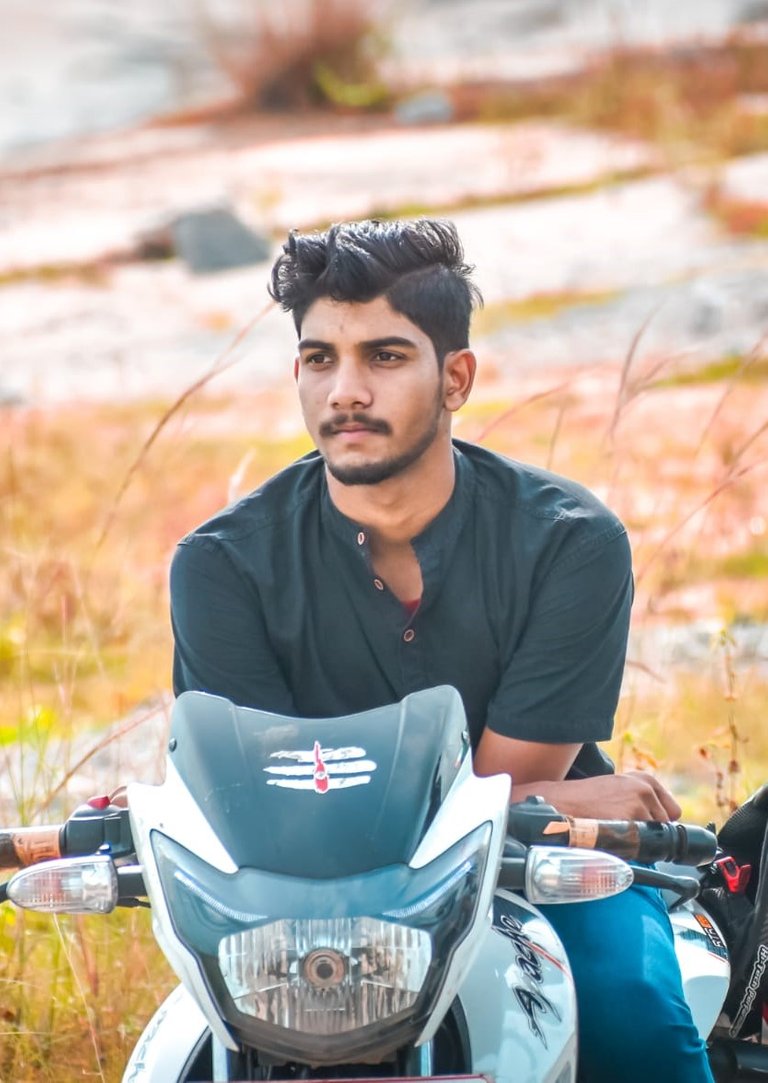 so this is the reference picture, he is my best buddy 😘.
Thanks for stopping by.
---
---