I made Potrait Of a girl for her birthday
Hi everyone, today I'll be sharing a portrait which I made just after the last portrait (of Nambi Naryana). I thought I have already shared this. That,s why sharing so late.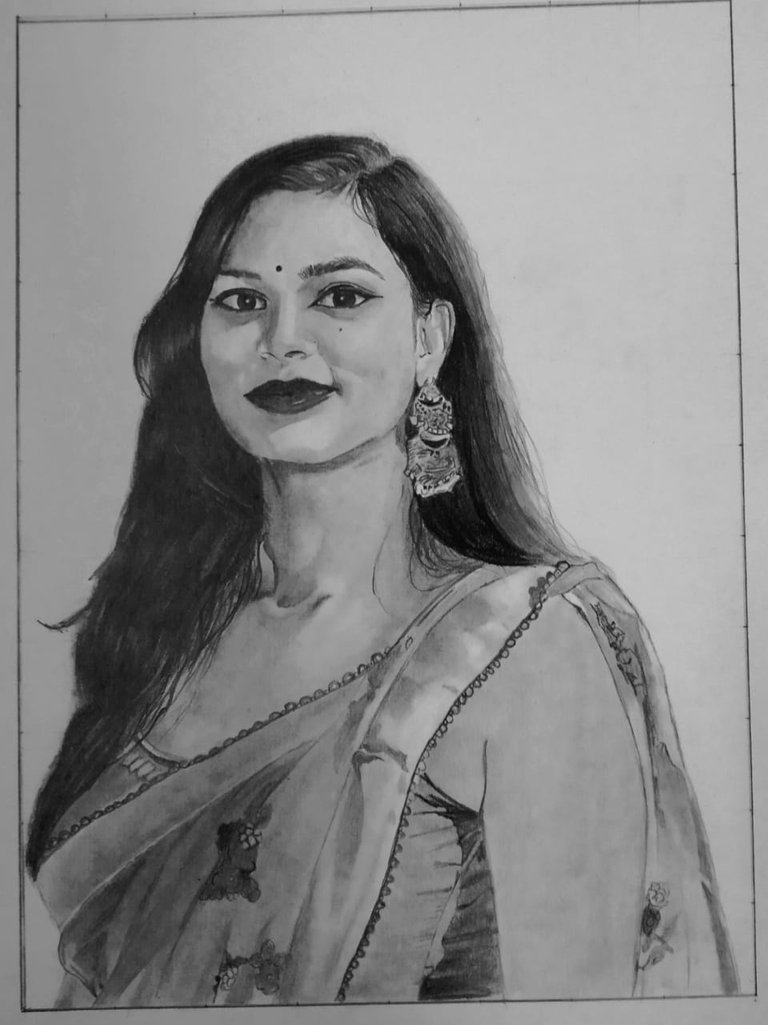 material used: graphite pencils
time taken: 6hrs approx
size : 16*22cm
So, this portrait was requested by my friend's brother for his girlfriend. this was like the 7th or 8th portrait I made of someone else's girlfriend :) while not even having a single girl friend of my own 🙃. I do not actually feel lonely on normal days it's just these portraits that make me feel very lonely 😔. well, I did get chocolates for this one so yeah, that makes up for it. I do not make commissioned art so I don't charge anything and I rarely get these requests so I make them for free. Anyways here are some progress photos.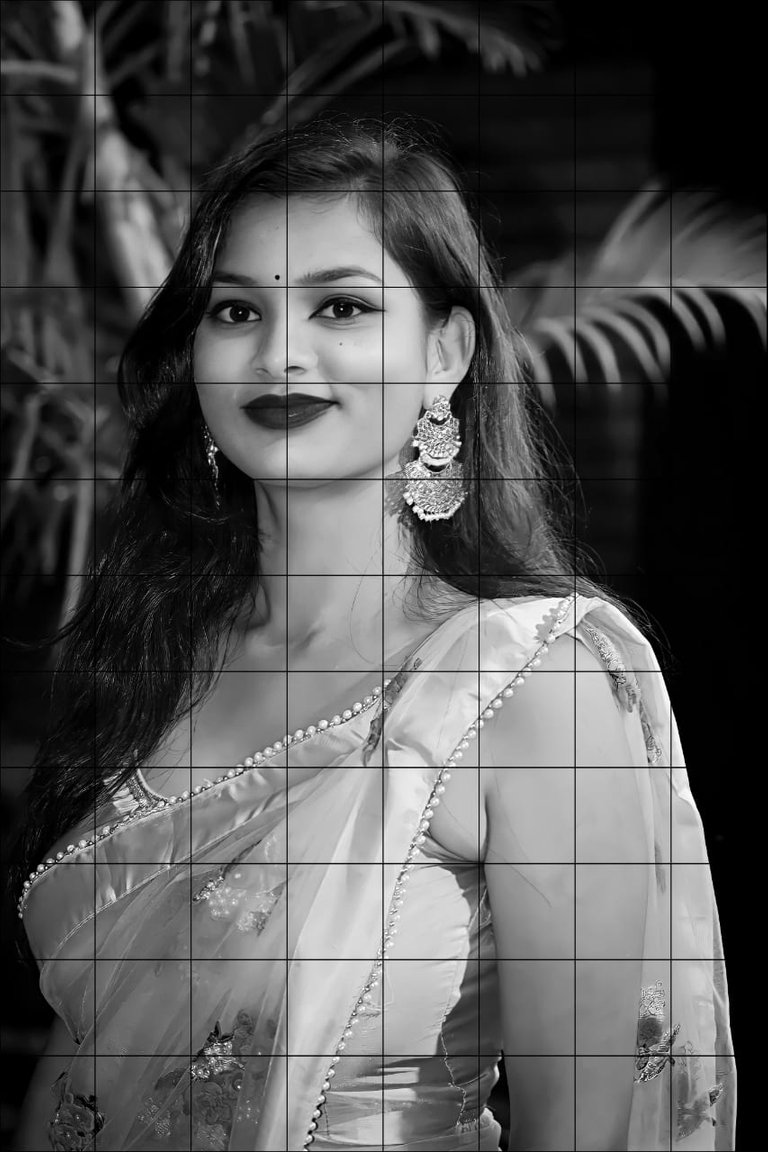 This is the real one, I could only find this one. others I have deleted out of envy.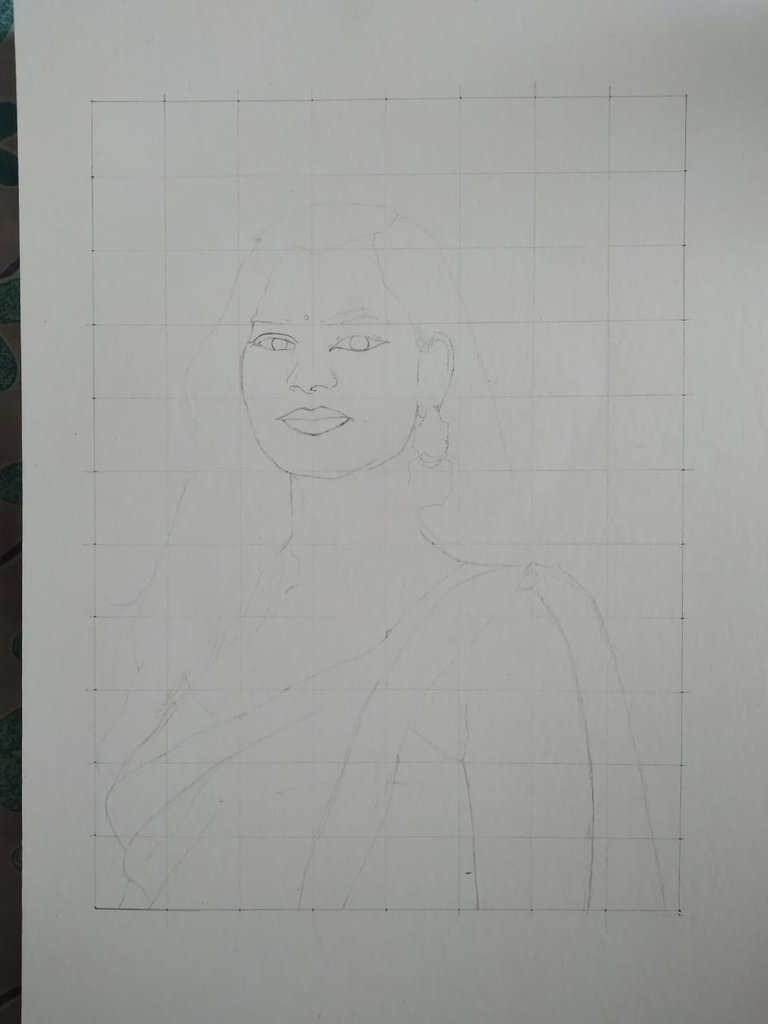 now, this is the outline. I now have the habit of making everything on grid. grid ensures that I could be 95% sure that the proportion will be good.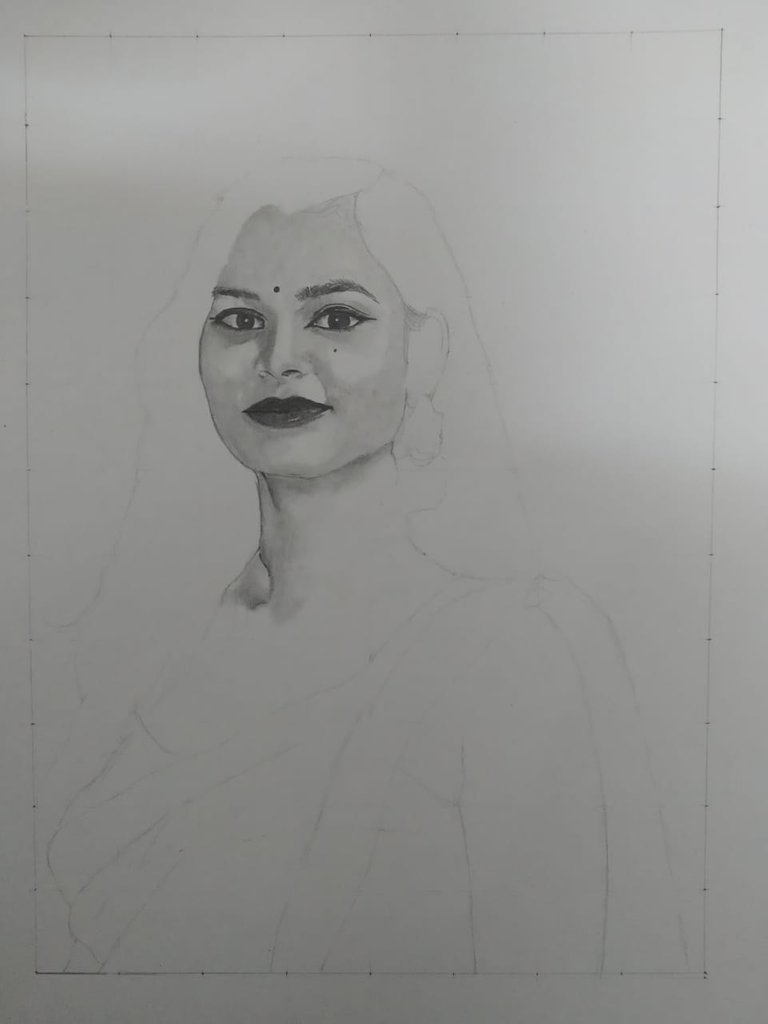 Her eyes were very simple to shade as they had dark borders around them. Her nose was bit hard though and the angle of her lips. like the left one is just a little below the right side but I was making them in line it was creating a lot of lot of difference.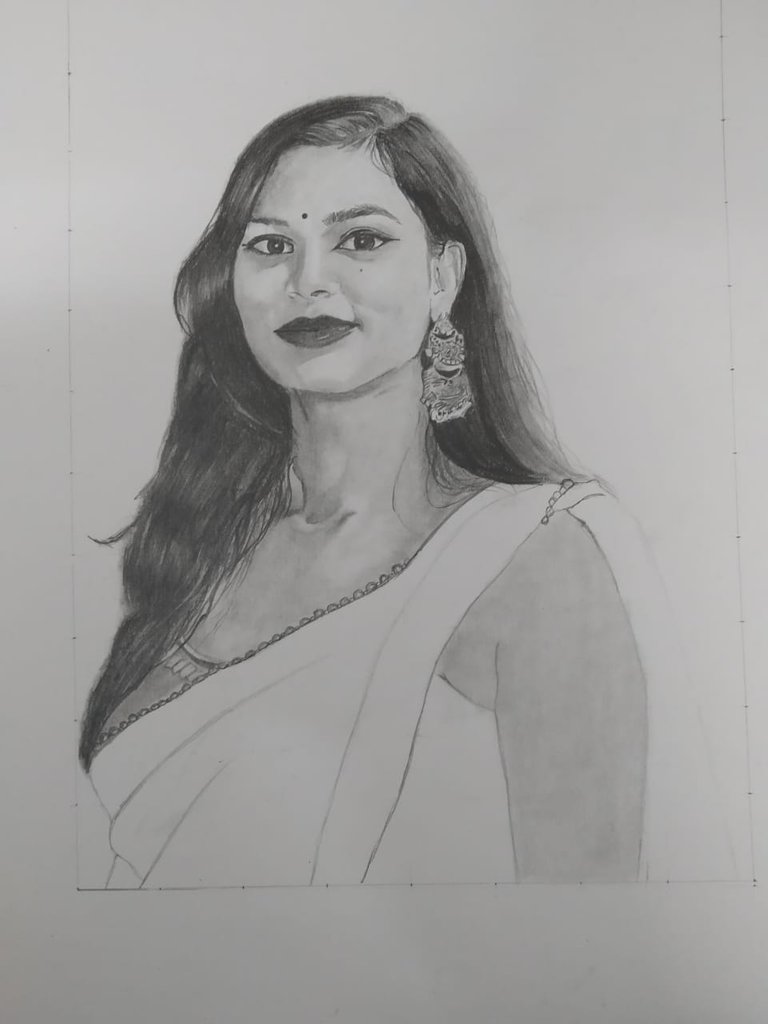 So the hair as usual not very good except for the ones on her shoulder. Also was worried about the neck but that's also fine. I have actually made a neck with collar bones, they are hard as they are to be made with shading only.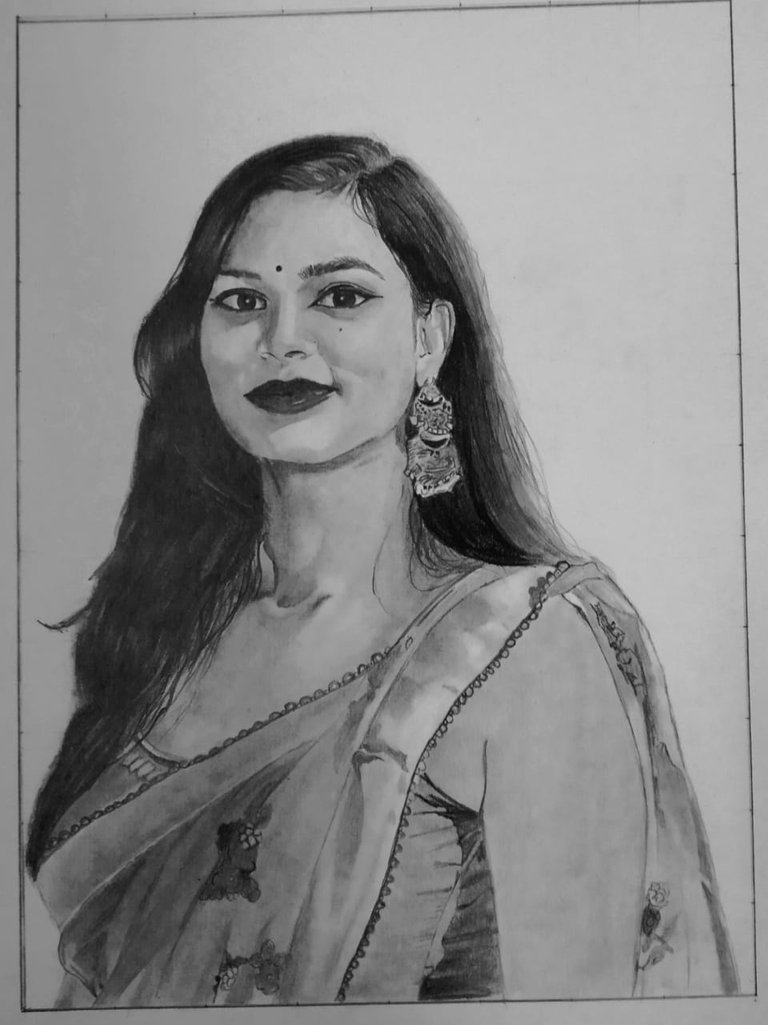 Very complicated and beautiful dress, this is all I could do for her nice dress, not very proud of it but I had to complete it soon so hurried there.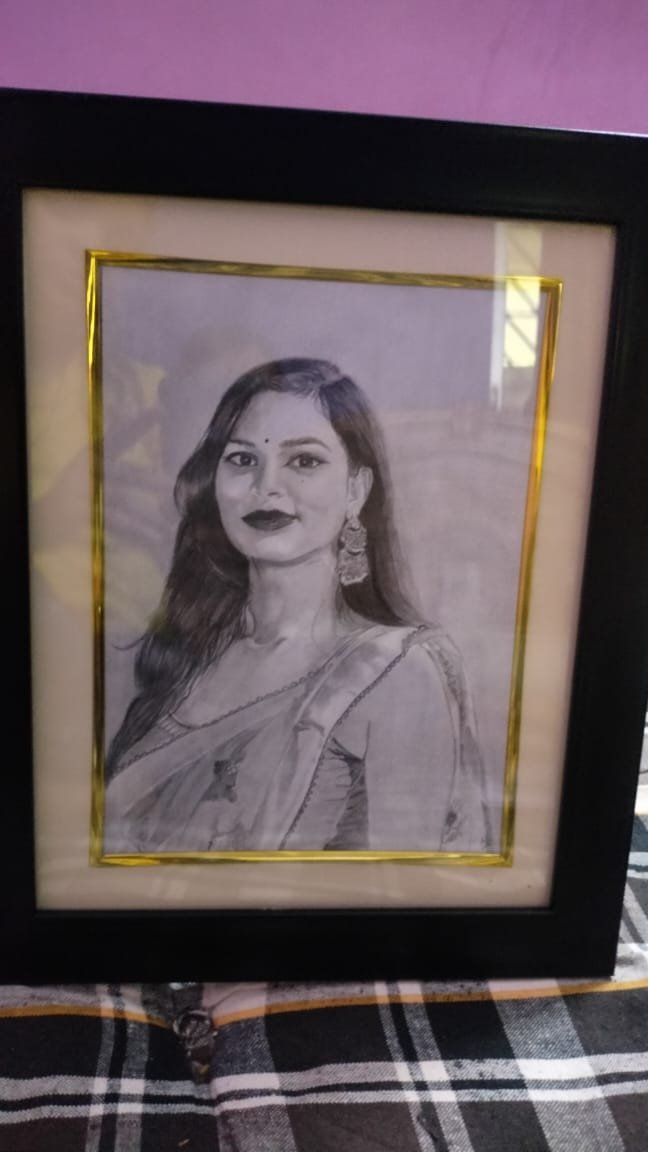 He got this framed, The frame cost him 350rs and my chocolates 100 :( also, this is just a part of lots of gifts which he is giving his girlfriend. Now that I'm writing about it I feel like I should have charged.
(NOTE: if this post gives you the impression that I'm a creep and a desperate person I'd like to say, No I am actually a self-proclaimed decent guy;).
Thanks for reading till here, have a nice day, and keep grinding, keep learning, keep exploring, look after the loved ones and bye-bye for now.
---
---