Attack on titans rumbling sketch.
Attack on Titans S4 part 2 is going on and since this is my favourite anime I cannot refrain from making something for it. after S4 part 1 ended, I couldn't help but read the manga to know the story and after completing it I made this.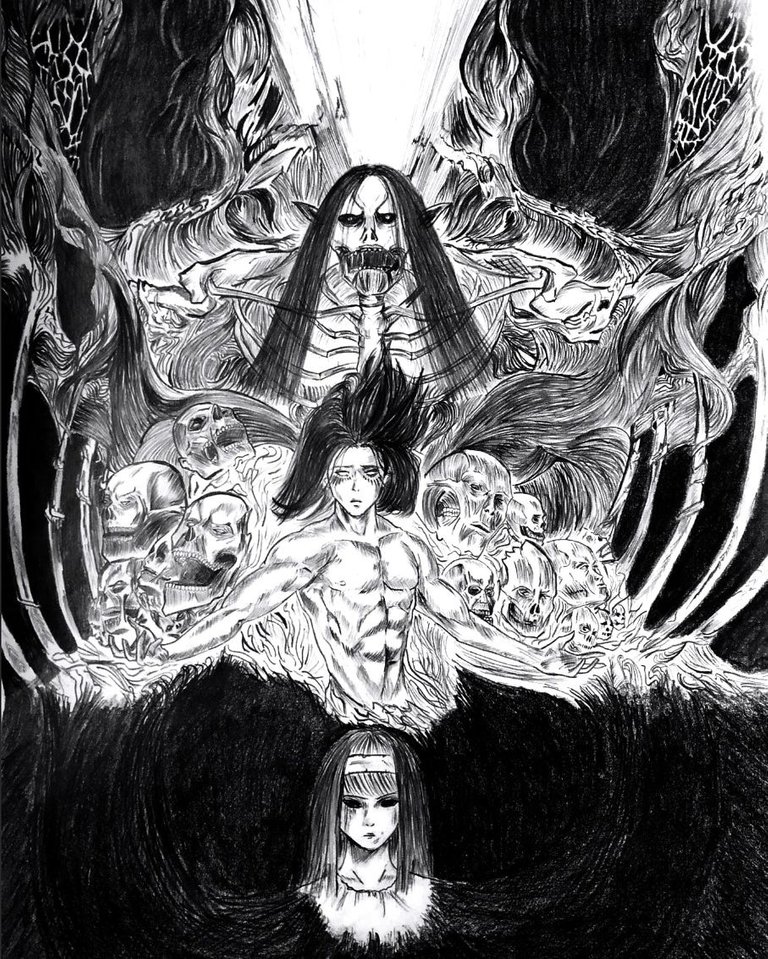 SIZE 42*30 cm
TIME TAKEN 15hrs
MATERIAL USED : graphite pencil, kneaded eraser, A3 sheet
made this from a reference pic which is actually a digital illustration. https://rb.gy/h6buc1 digital illustrative work of omarillustation. This pic itself describes everything like the skulls around Eren Yeager suggesting how the wall titans are around him and how everything is connected to ymir and The founding Titan is above everything. those curvey lines are formed when a titan manifests.
here are some progress photos.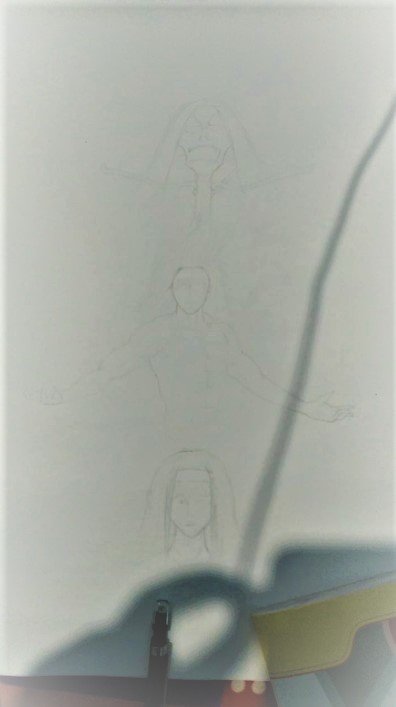 first the basic outline. fingers were hard to make. had to draw the hands lot of times.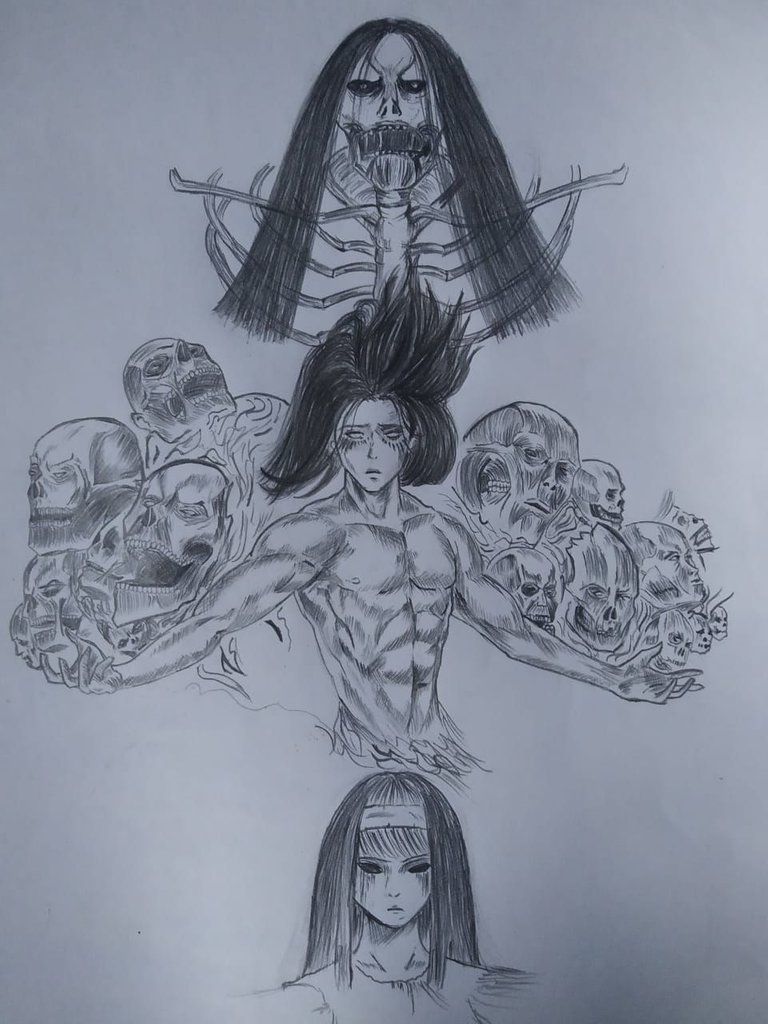 made the skulls with a mechanical pencil, they remain the sharpest for the longest time and I had to draw so many fine lines. the skulls were still not very hard to draw, those wavy curves were my main concern.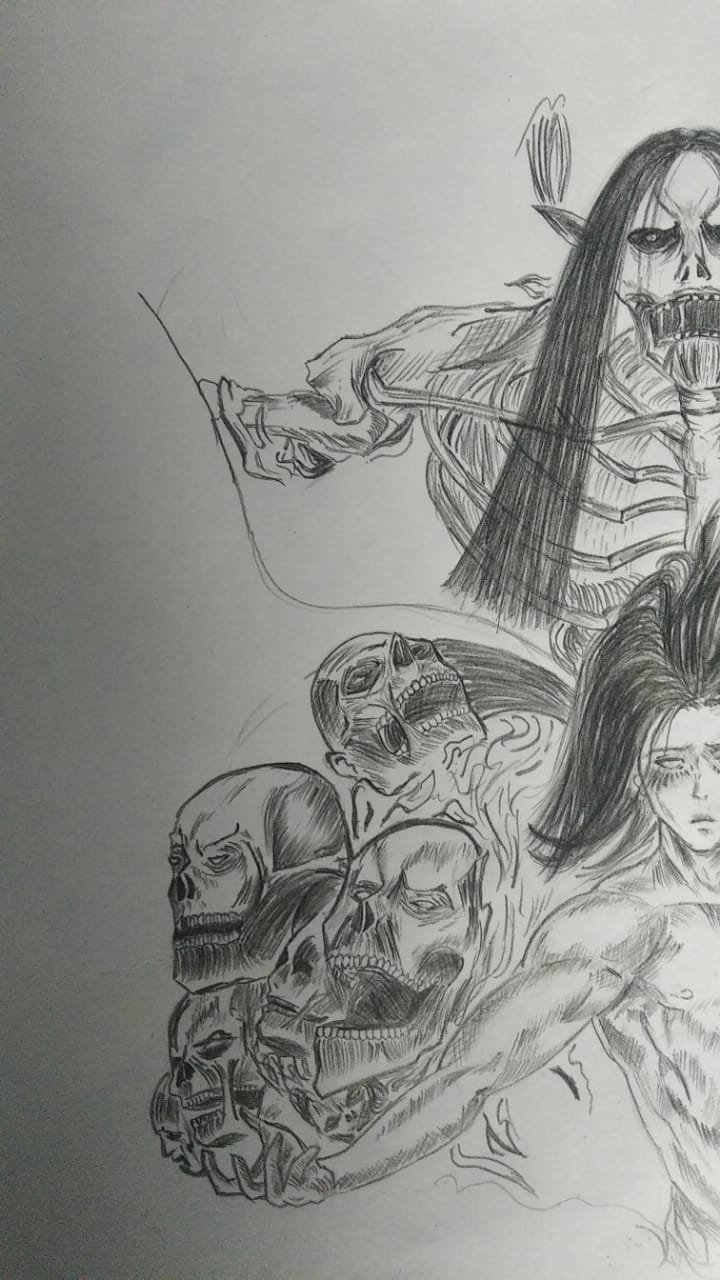 a closer look at the skulls.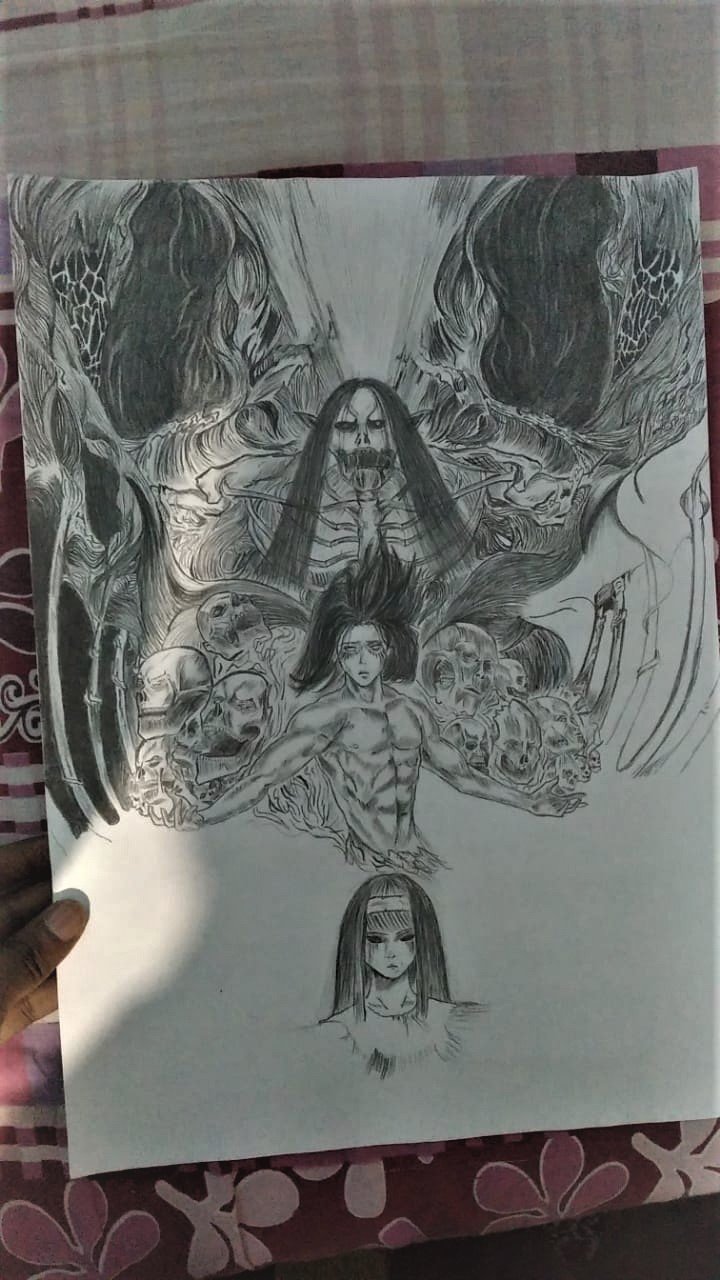 I actually struggled with the background, it was very complicated to draw. they look like very random lines but I tried my best to give directions to each one of them to make it look less random. this is all for rumbling.
Thanks for reading.
Ankush ✌️
---
---