Michelle's Day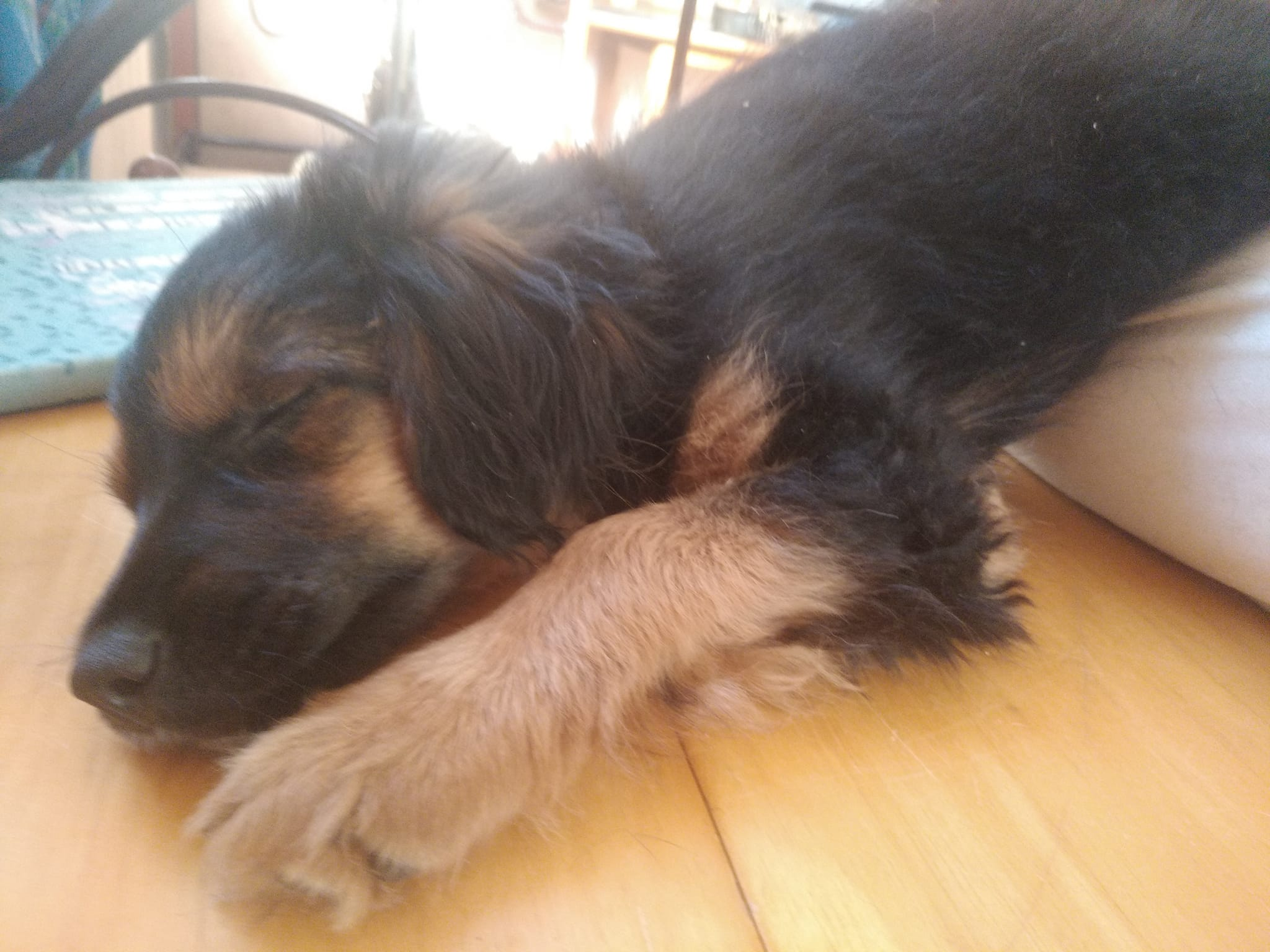 Where does your morning start? Maybe with coffee or a pleasant walk? And my morning starts with biting my nose! 😁
And this cute creature that you see in the photo does it. But don't believe it! Appearances are deceptive! This is a real crocodile and I will be very lucky if until the moment when her teeth finally change, I still have a nose and ears!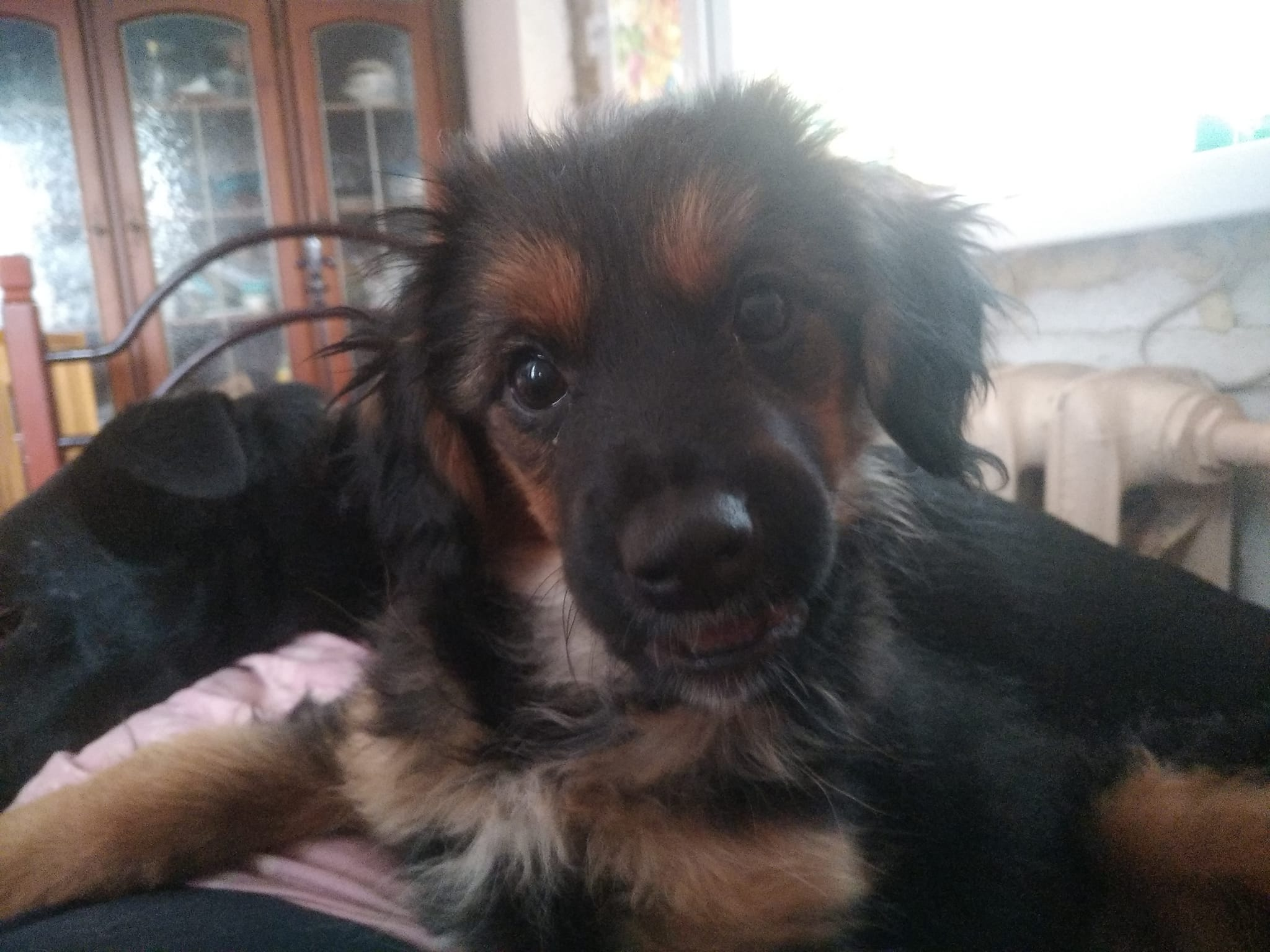 You might think that you are seeing a small dog angel. In fact, she's just sad because other dogs refuse to play with her because she bites and starts fights. Here she climbed onto a small table where there is a soft bedding for Biscuit Seal and ponders how it will be more convenient for her to bite my nose again.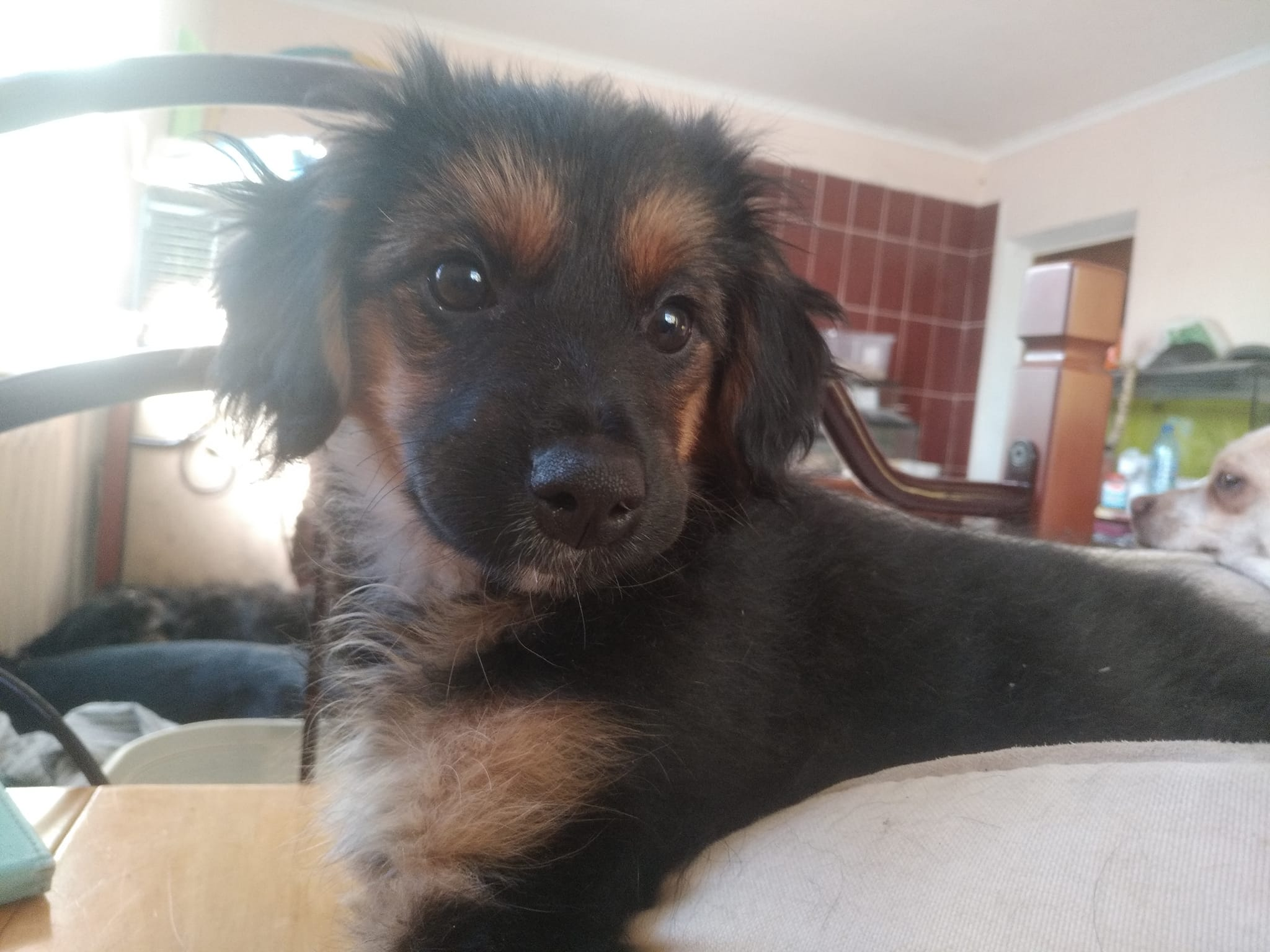 I hope that as soon as her teeth change she will become more calm. Because otherwise we will have problems... Now adult dogs tolerate all her pranks and bites because they know that she is still a puppy. But when she grows up, this will no longer be the case and if she continues to act in this way, I will have to find a separate place in the house for her.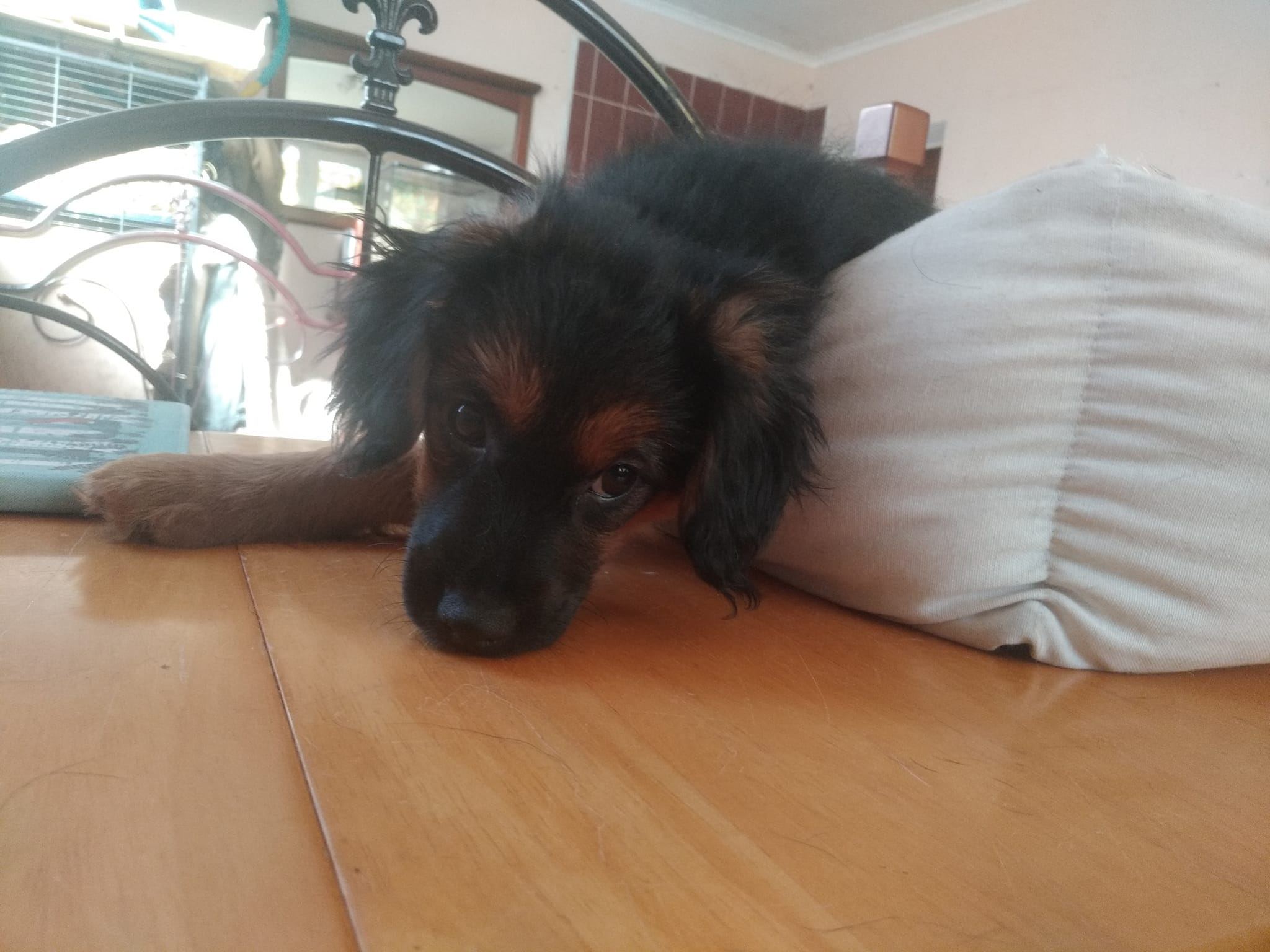 I remind you that Michelle was left in our yard this fall. I don't know who did it... She was very tiny and smelled like her mother's milk. Since then, she has grown significantly.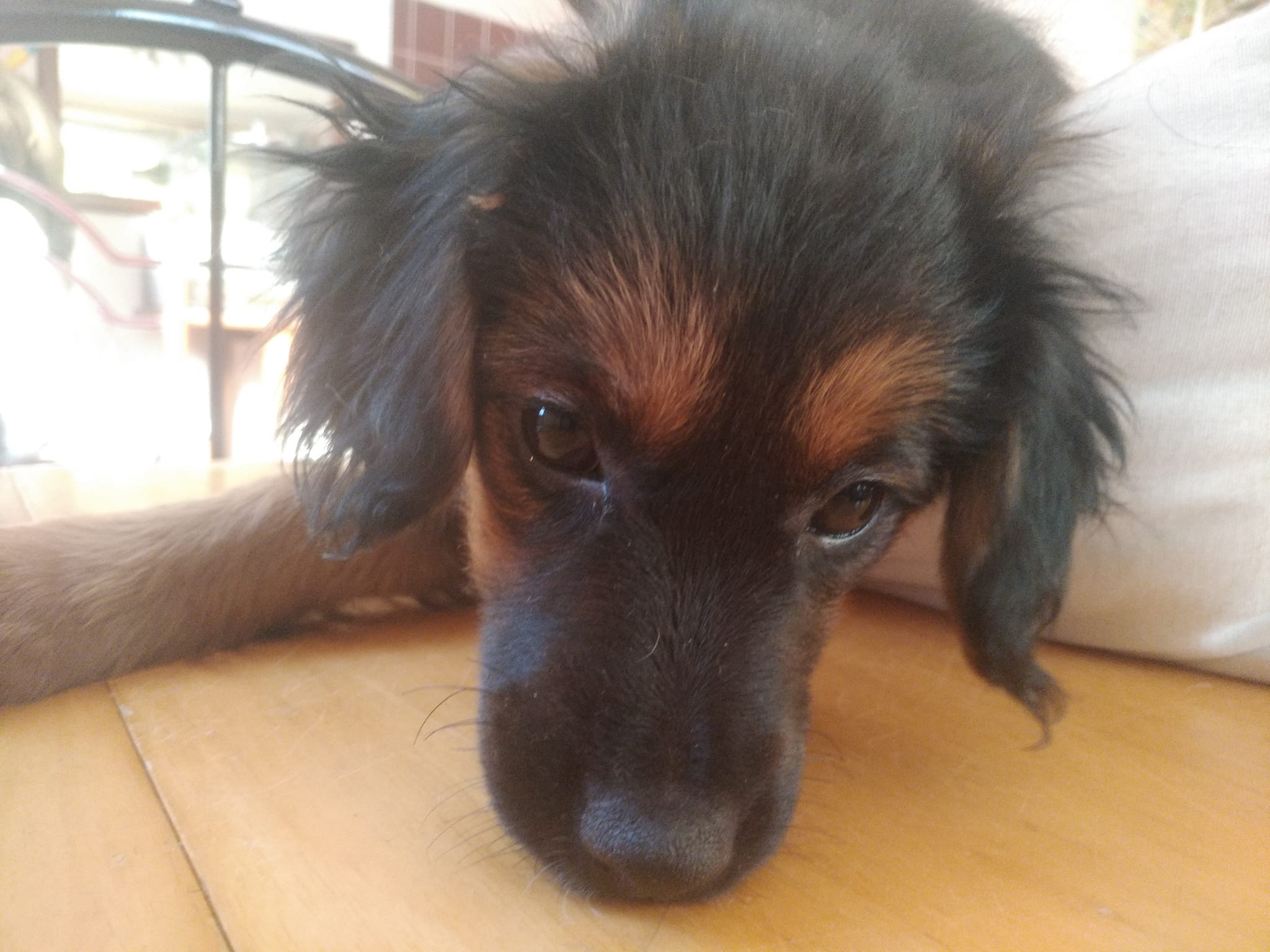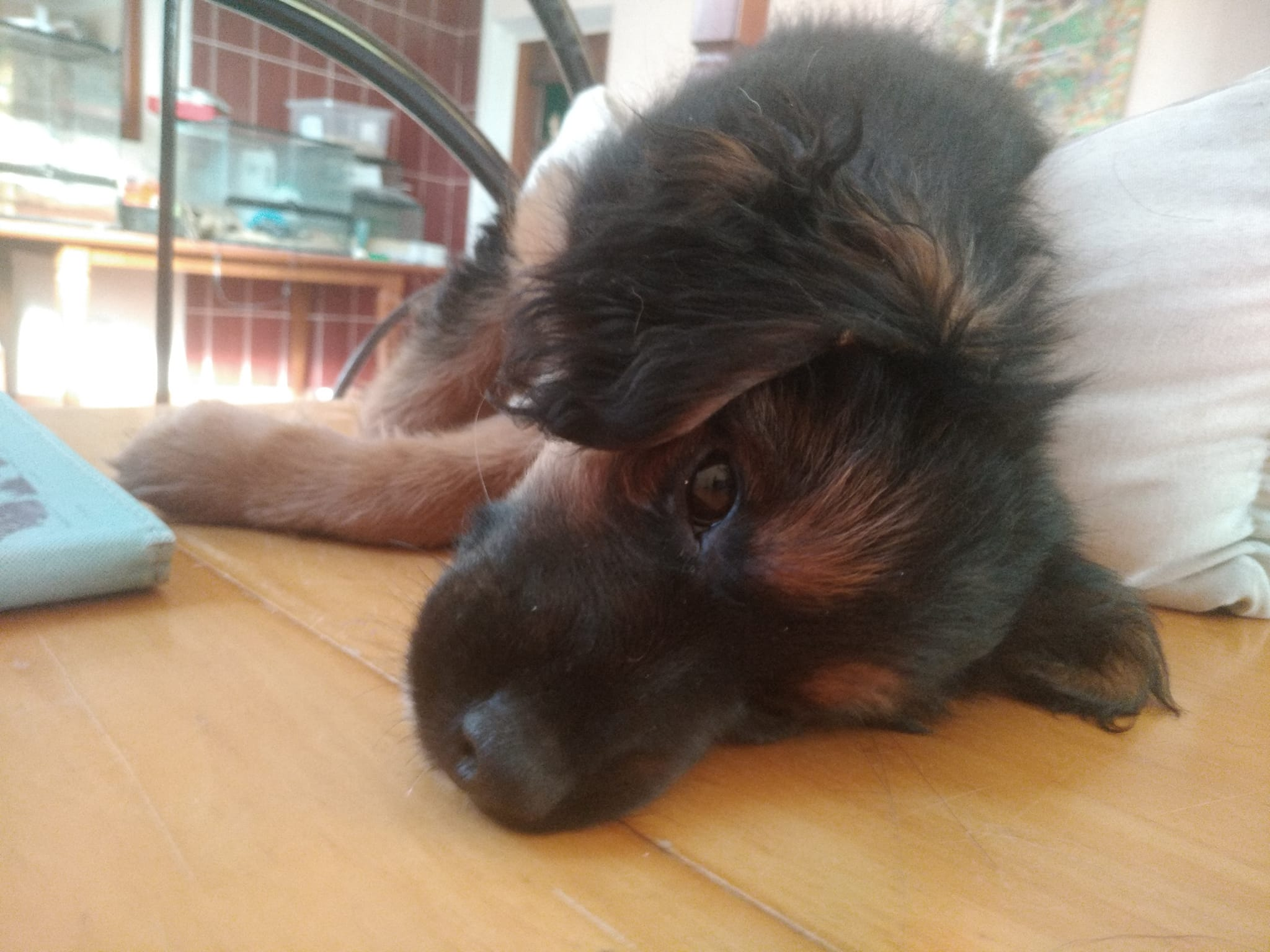 ---
---