Michelle: 10 weeks with us 🐶
Hello my dear friends! It's been 10 weeks since another furry miracle appeared in my house - little Michelle.
For such a small puppy, 10 weeks is a long time. She has changed a lot. So now is a good time to remember everything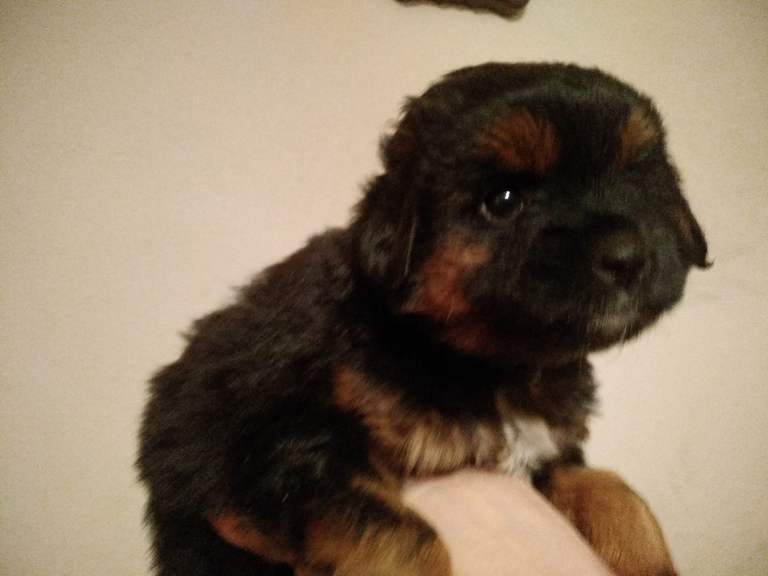 I didn't buy her and didn't plan to. I just discovered it in my yard after returning home from the city. Someone tossed me a tiny puppy that still smelled like her mom's milk.
What was left for me to do? Just pick her up and bring the eighteenth dog into my house...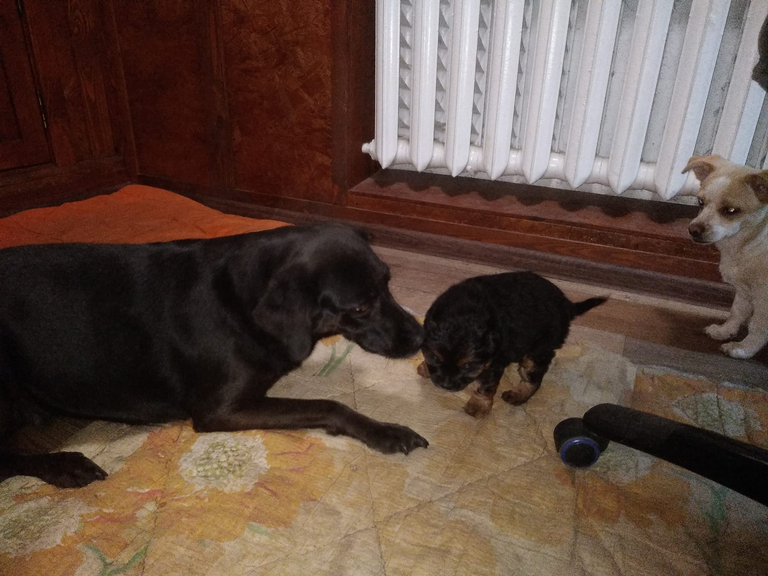 One of my dogs, Happyness immediately decided to become a nanny for a small puppy. She began to take care of her and protect her from other dogs (who did not try to offend her😉).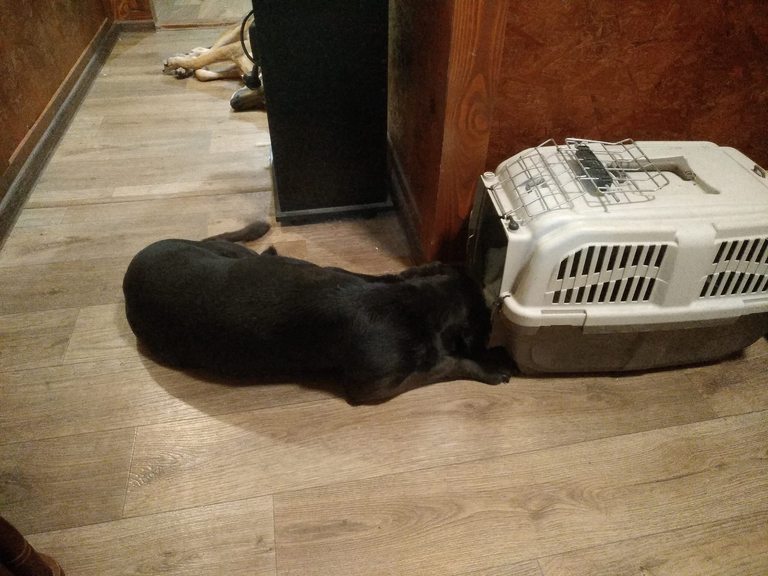 In fact, bringing a puppy into a house full of dogs is much easier than bringing an adult dog. While the puppy is very small, the laws of the dog pack forbid harming it.
Even Star, who is not very fond of other dogs, treats puppies with great patience.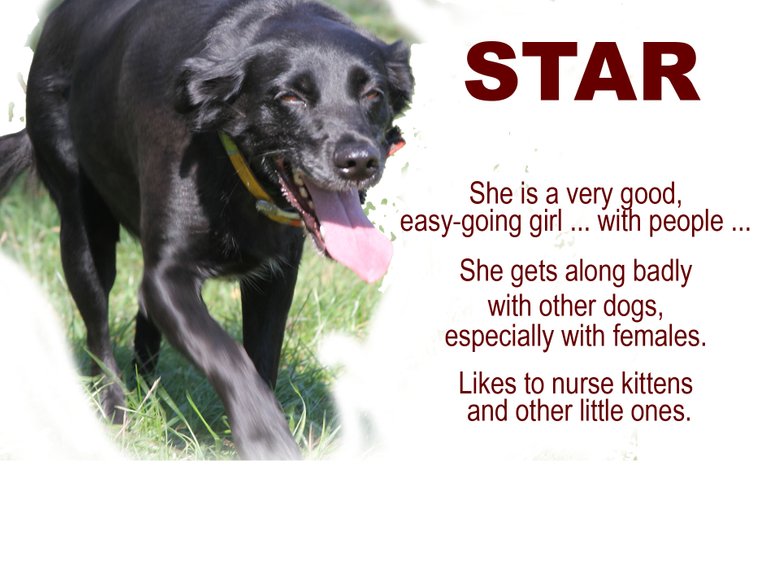 Biscuit Seal became the best friend for little Michelle. This is not surprising, because Biscuit Seal is also still a puppy. This made things easier because adult dogs aren't always ready for endless puppy play.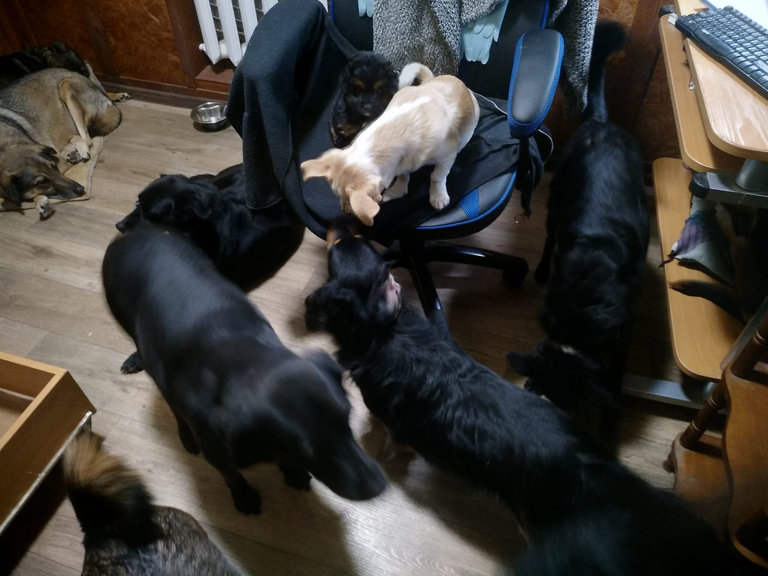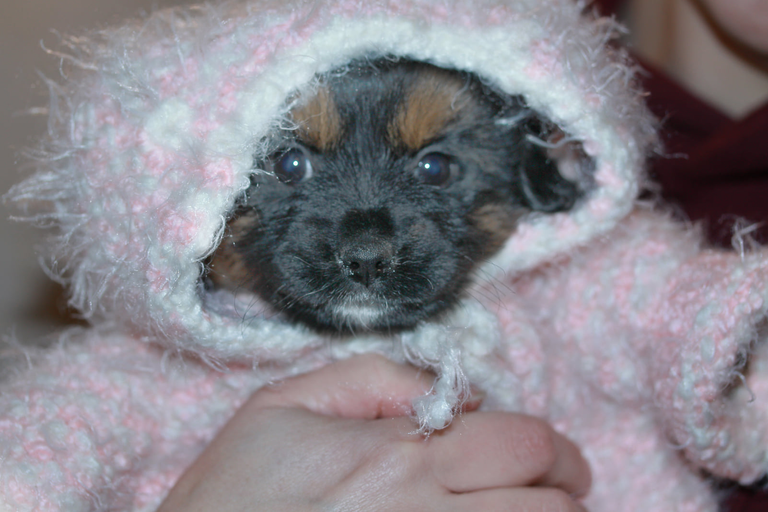 My experience shows that there are two types of puppies: the first never gnaw or spoil anything, the second - on the contrary. Michelle belongs to the second! It's a blessing when she nibbles on something else instead of trying to bite my nose off!😁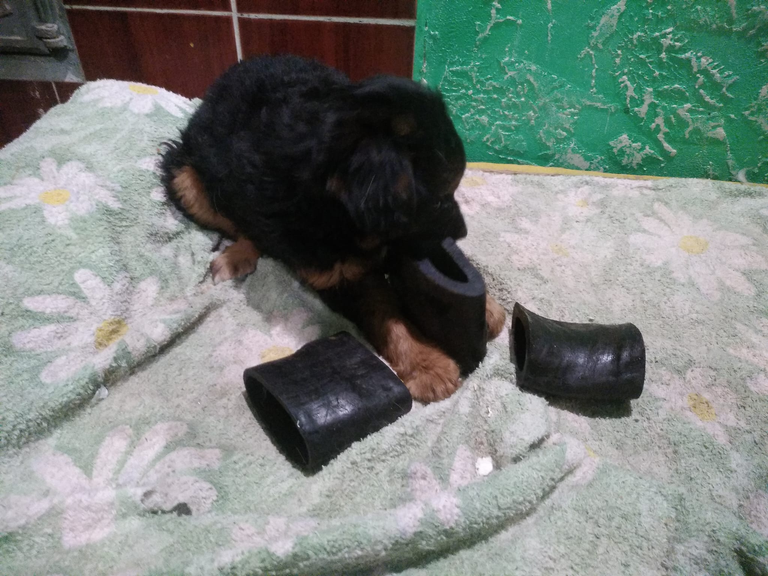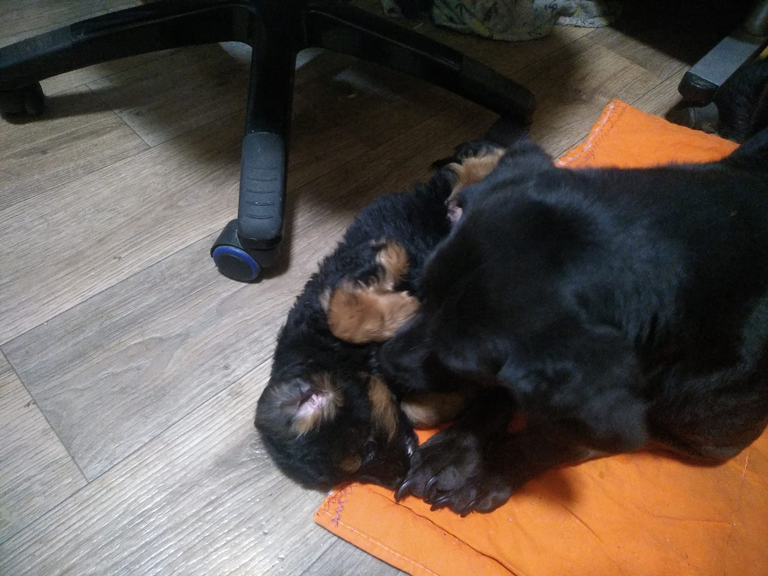 Gradually, Michelle became a full member of our family pack.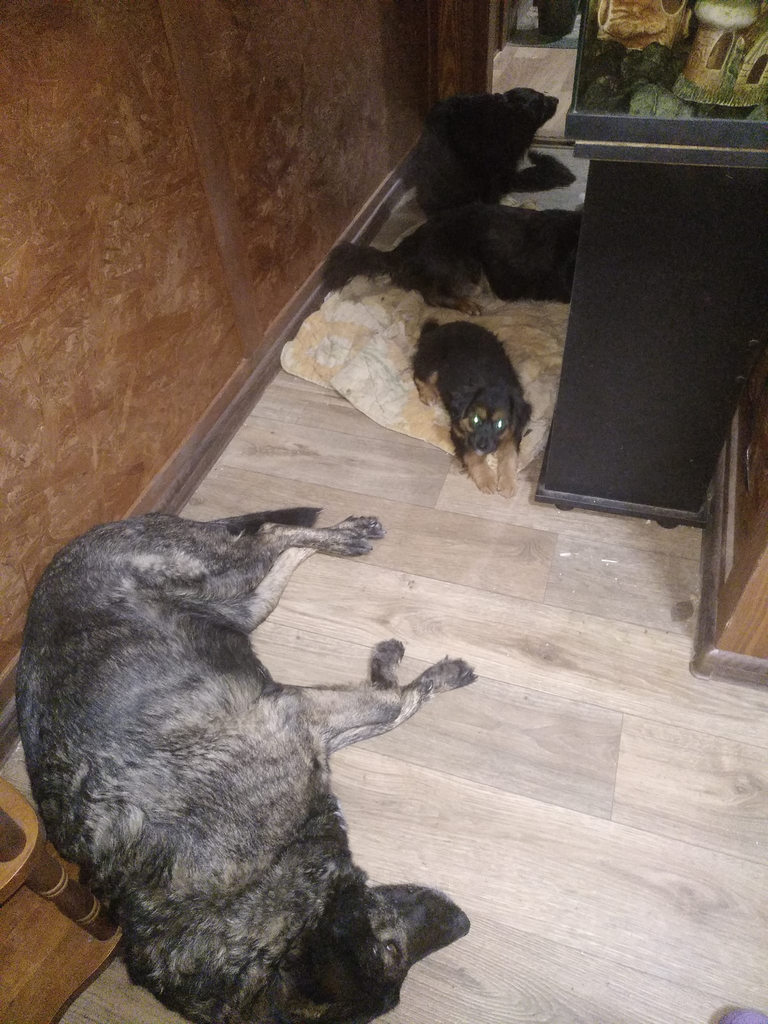 Her favorite place to sleep is on my pillow. So I had to put in an extra pillow.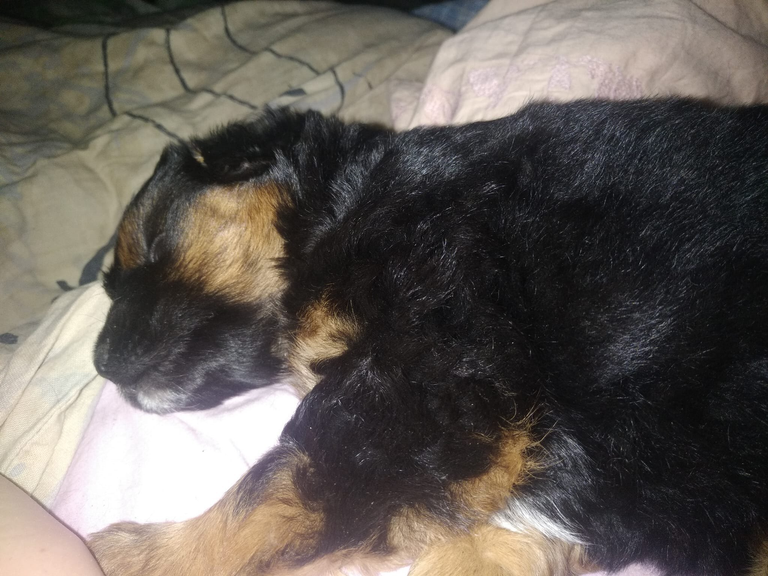 Sometimes I feel like a mother of many children. It's good when they all fall asleep and I can at least take care of myself a little! But they are soooo sweeet 😊

Now Michelle has grown noticeably. She's already a little taller than Biscuit Seal, but... shorter 😁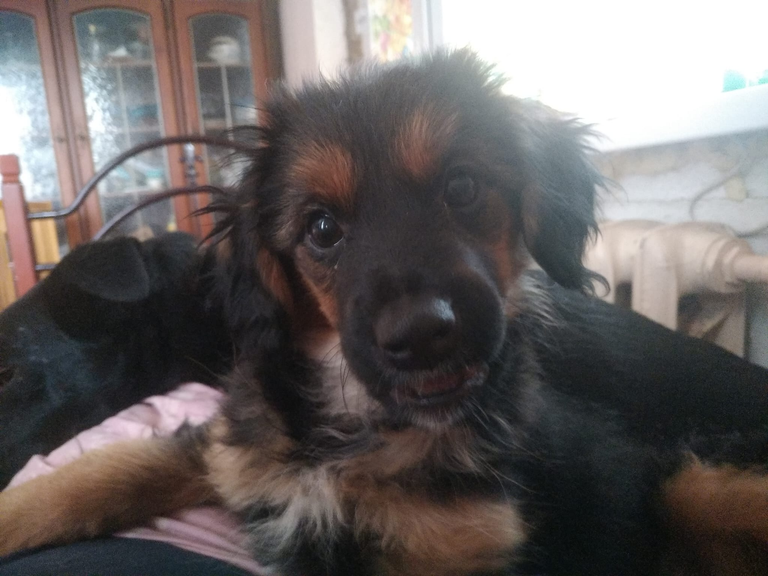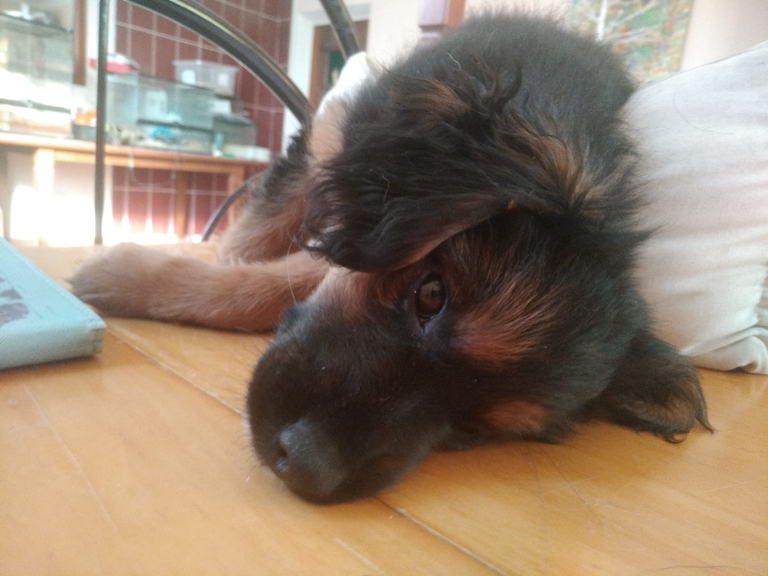 Lately the puppies aren't very friendly anymore. Biscuit Seal doesn't want to play puppy games anymore. Plus, Michelle bites! Therefore, conflicts often arise between very-good-girls. Biscuit Seal began to sleep separately. But Michelle also wants to sleep in this place. She is trying with all her might to squeeze in there, but only her furry ass is placed there. 😁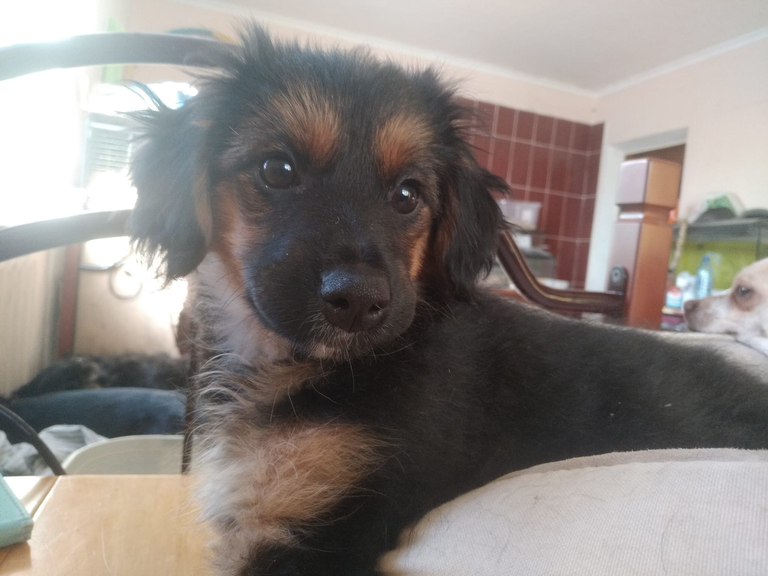 ---
---