Young Coconut Orange Drink With Warm Soup

It feels like 24 hours is too little for those of us who are busy with work and often forget to eat. Even though eating it at least helps us have enough energy to think about solving problems at work.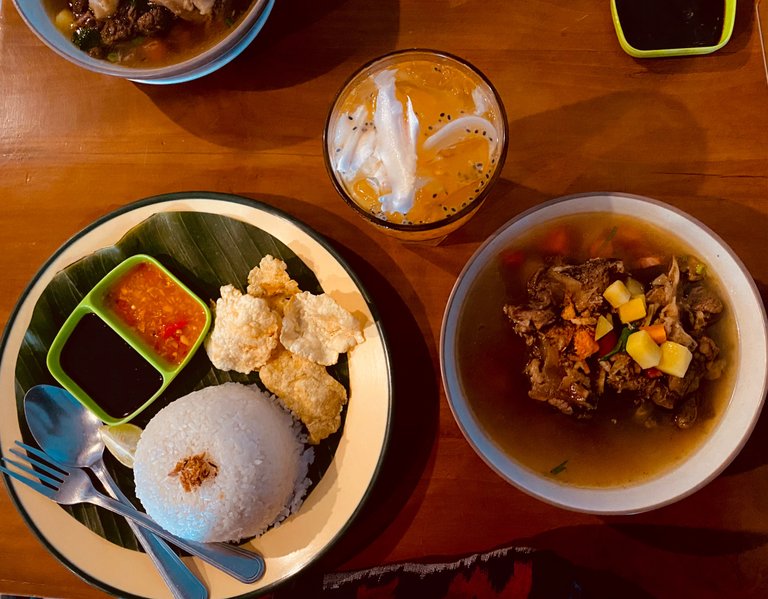 ---
---
---
Do you still often say "later first, finish work first and then eat"? It still happens to me often. Then later I realized that health is always more important than work. Without health, our work will not be completed and we will actually spend more money than we get if we are sick. So from that realization, I always try not to delay eating when it's time to eat.
In this blog, I will share a cafe that I visited when I was in Medan city to meet my co-workers. At first, we hadn't finished the work, but it was already too late to eat, about an hour. It was too late and could no longer be tolerated. Finally, I invited them to eat, and they agreed to postpone our meeting in terms of discussing work.
Luckily they agreed to it. Indeed, my energy is already low and needs to be recharged.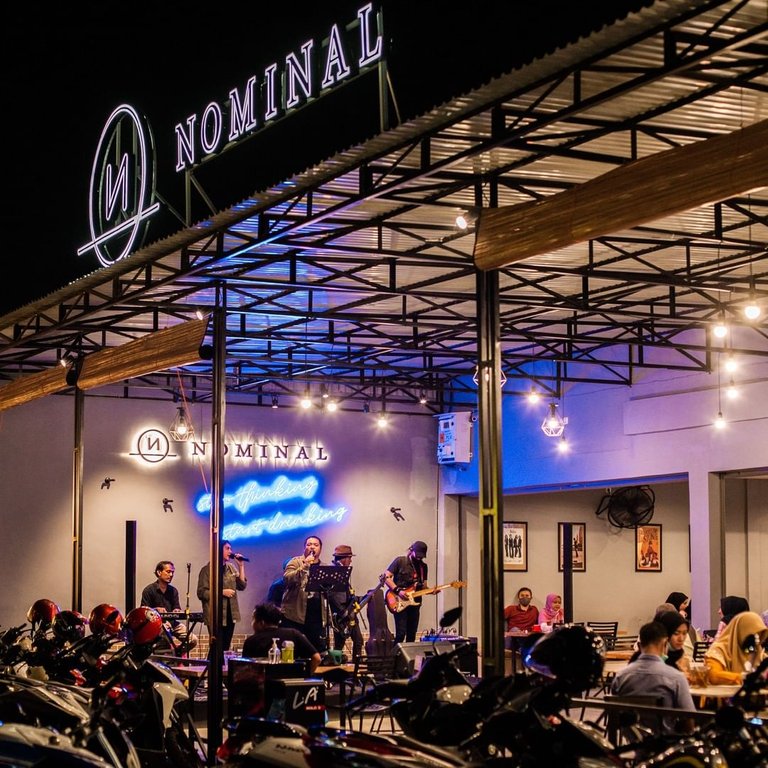 Nominal Cafe Situation, Source of Picture.
We also agreed to have lunch at Nominal Cafe. The location of this cafe is right on the side of the main road which is a busy street. It does look like a strategic location, especially for students from the University of North Sumatra which is not far from the Nominal Cafe location.
---
---
---
Nominal Cafe
Nominal Cafe is a cafe that doesn't look too big, but is quite busy and popular. Especially during meal times, Nominal Cafe is full of students.
---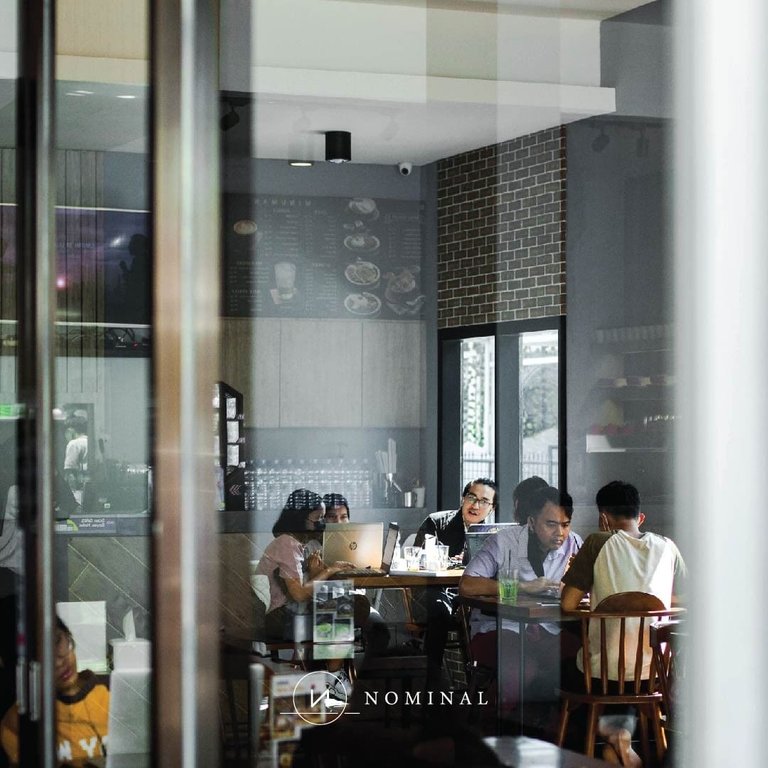 Nominal Cafe Situation, Source of Picture.
---
From the outside Nominal Cafe doesn't really stand out in terms of design. I chose this cafe because a colleague of mine said that Nominal Cafe serves good food and, coincidentally, the location of this cafe is not far from our meeting location. So it wouldn't hurt for me to also agree to stop at Nominal Cafe.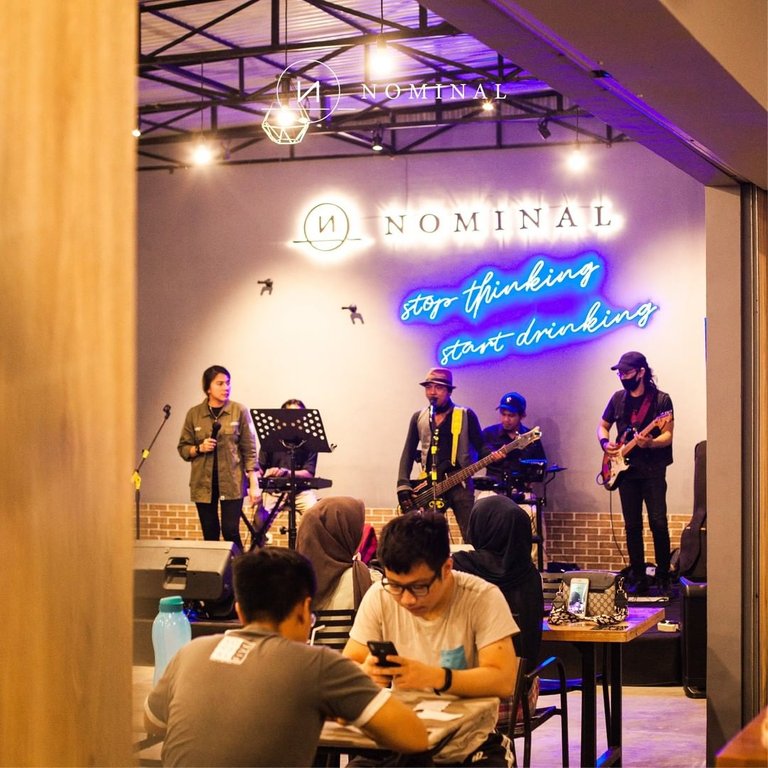 Nominal Cafe Situation, with live music every Saturday night, Source of Picture.
---
---
---
MY LUNCH
It was quite hot outside and I needed something refreshing. I chose Young coconut orange for a drink.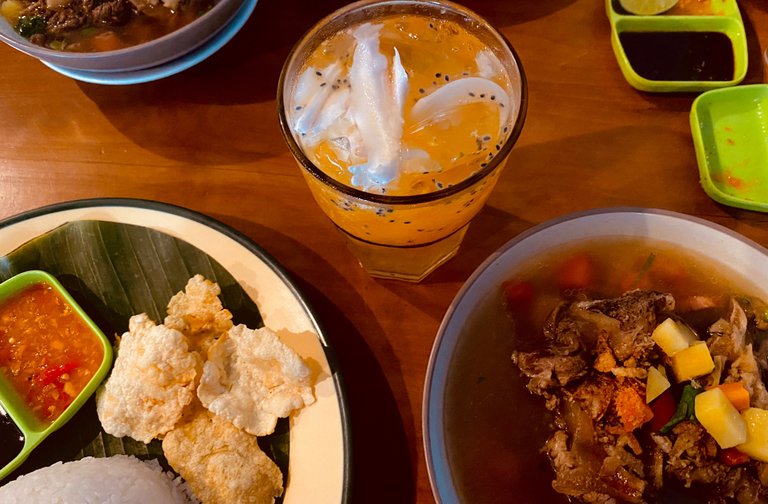 This drink really tasted fresh! My soul feels relieved after I drink this iced which is served with basil seeds which are also healthy. Plus, young coconut flesh makes drinking more enjoyable and more enjoyable because I really like young coconut flesh.
---
---
---
---
For food, I chose something hot. I hope that hot food can save my soul from being exhausted from the meeting at that time. I hope so.
Luckily, my expectations matched the food menu that I received at my table in the end. The traditional soup served by Nominal Cafe is delicious, rich in spices, and quite filling. Contains meat ingredients that are rich in fat as well as tasty, this helps me have energy again.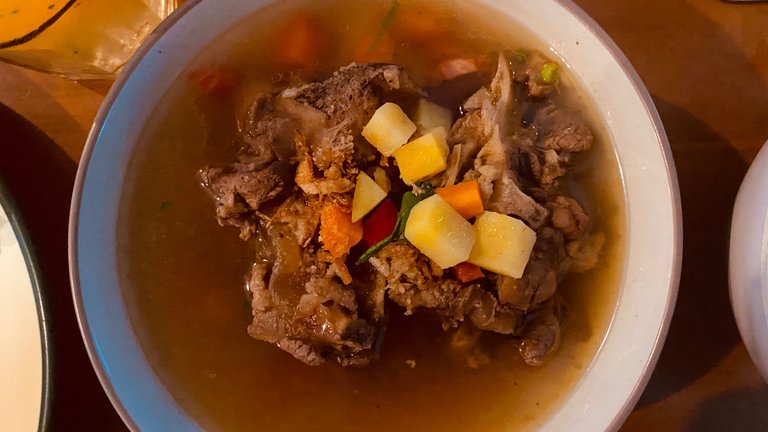 ---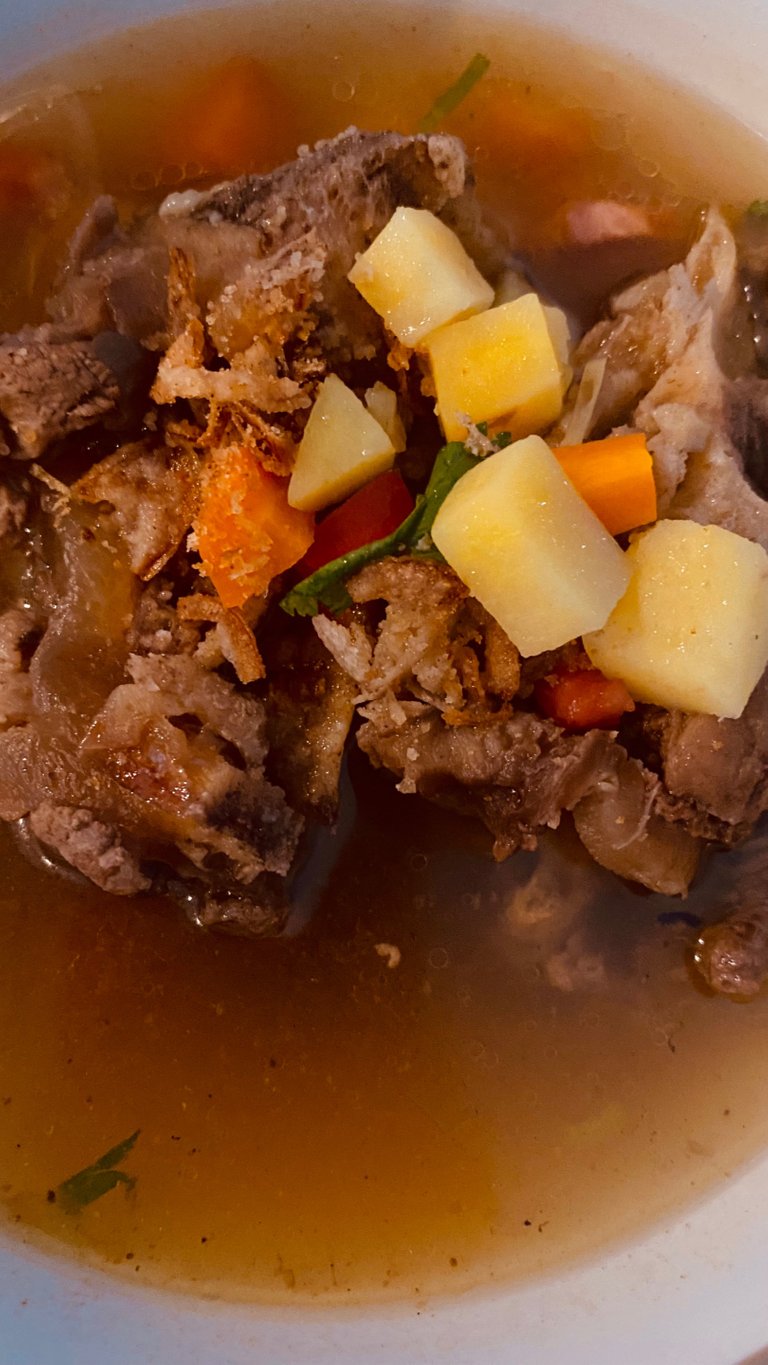 This soup is served with rice, and also hot chili sauce/sambal. But for those of you who are full enough without rice, you can ask the waiter not to include rice in this menu. In my opinion, even without rice, it is also quite filling, for example for dinner. Or, just to fill energy in certain hours before eating the main meal.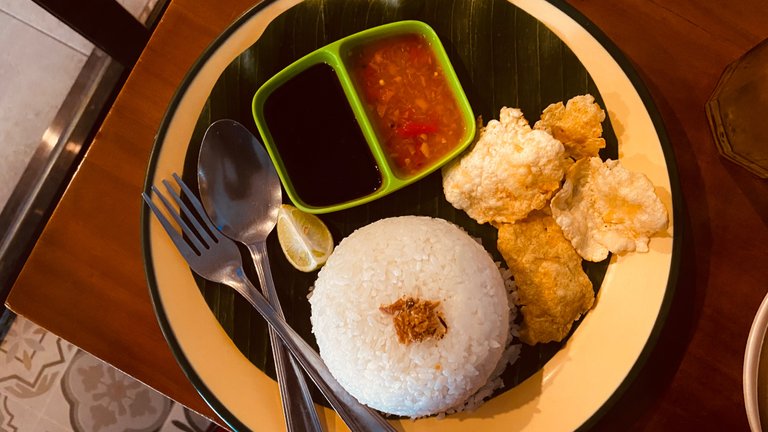 ---
---
---
I feel satisfied stopping at Nominal Cafe and I have no regrets about the decision that my co-workers and I made that time. The food and drinks served by Nominal Cafe deserve to be a favorite for me.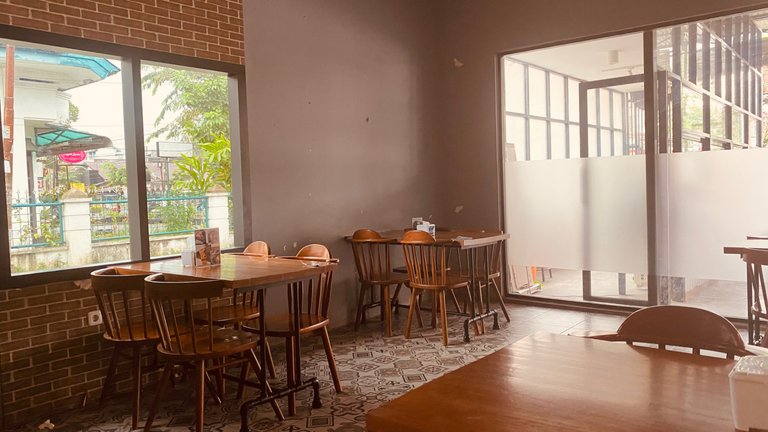 It's just that you need to pay attention, Nominal Cafe is quite crowded during peak hours. So for those of you who don't like crowds, you can choose another hour that is quieter than usual, for example, an hour before mealtime. So you are freer to choose a seat in the cafe.
---
---
---
How was your day today? Is it tiring enough? Don't forget to take a break because you deserve it. Right?
---
I hope you guys have a nice day. Stay grateful and blessed, HIVE Lovers!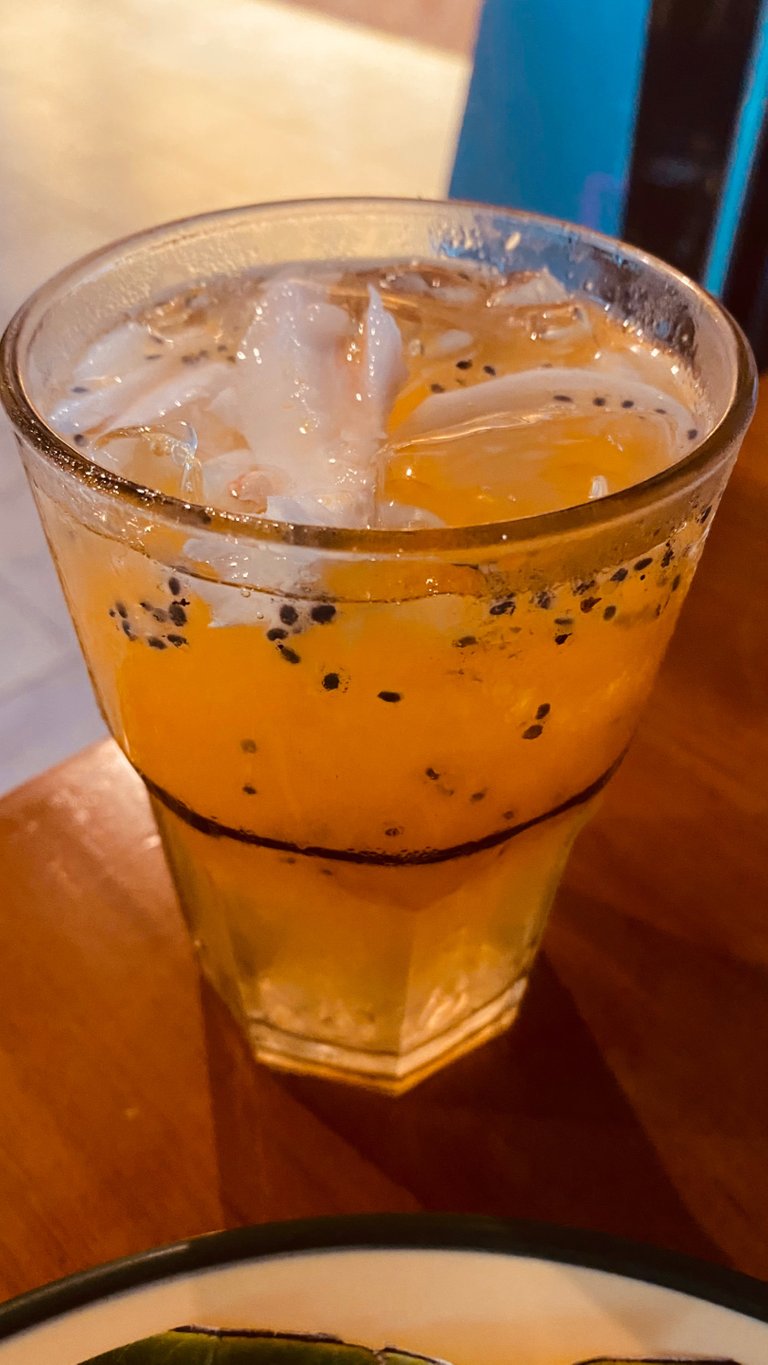 ---
---
---
Finding the things that you deserve to find today. Have a great day, good people, HIVE Lovers!
---
---
---
Thank you for reading my blog and reblog if you want my blog this time worthy of reading by others.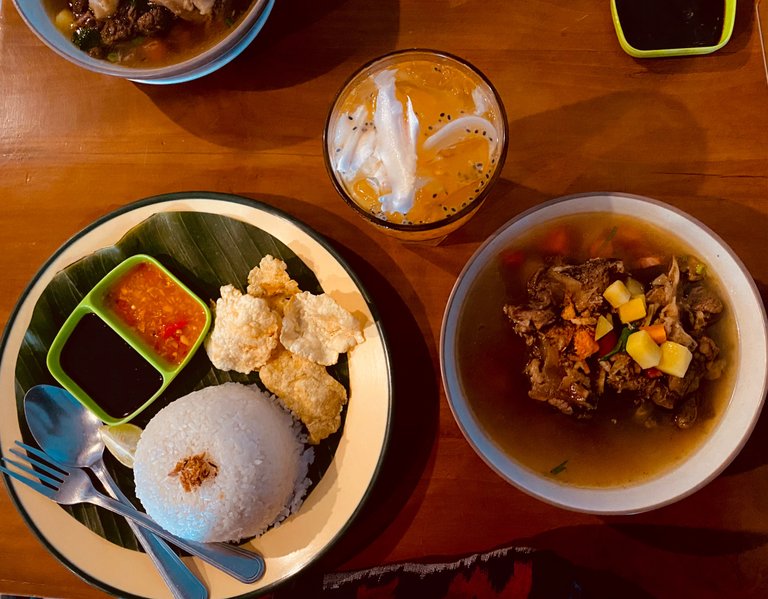 ---
---
---
Best Regards,
Anggrek Lestari
---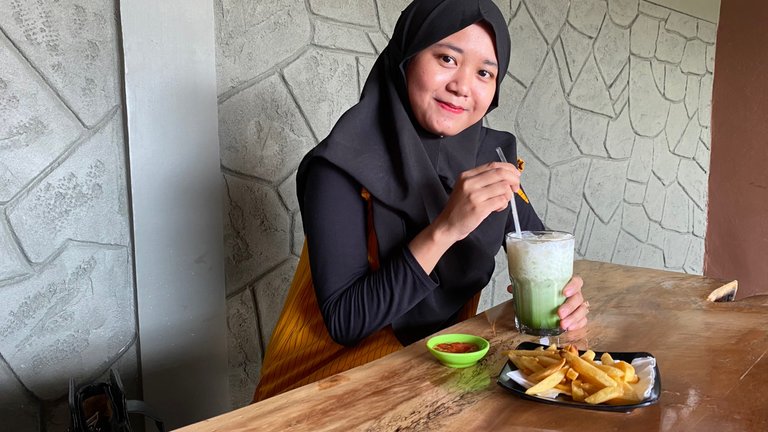 Who is Anggrek Lestari?
Anggrek Lestari is an Indonesian fiction writer who has published two major books. Now She is a full-time content creator. She has a goal to share life, poem, and food content that makes others happy and can get inspiration.
---
Contact Person: [email protected]
Discord: anggreklestari#3009
---
---
---