Spicy Peanut Butter Meatballs
Feel free to create something you want to see and taste. Experience teaches you many things.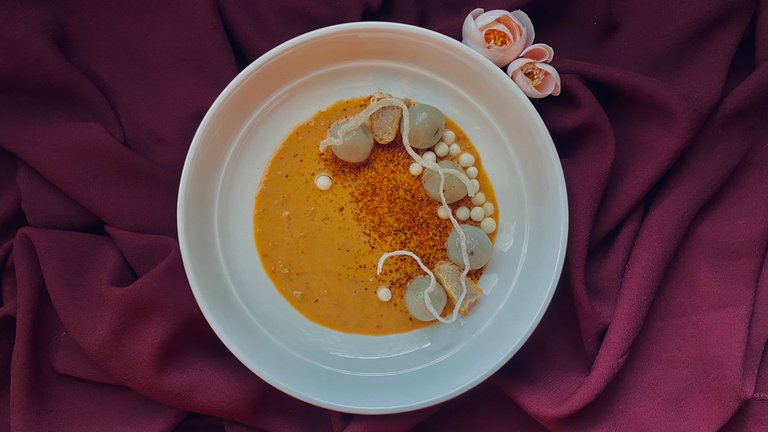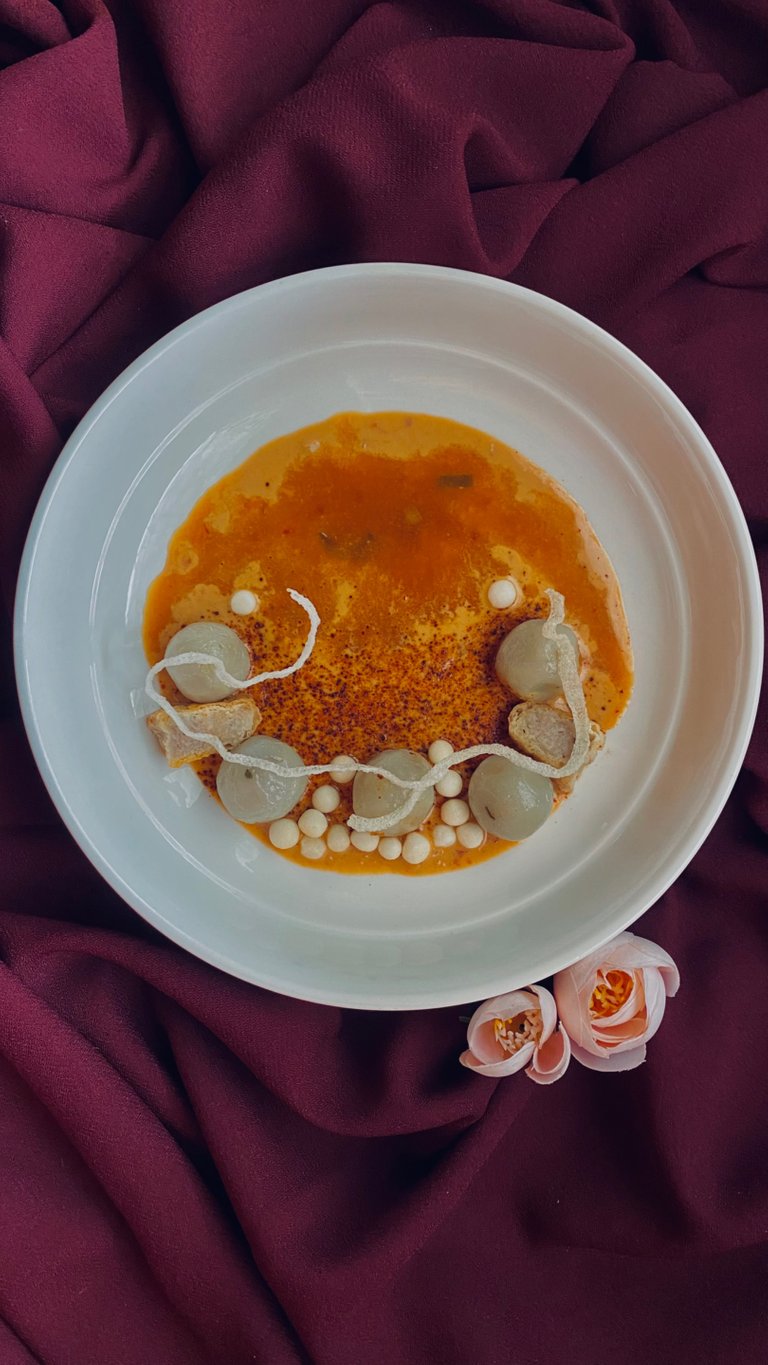 This dish is to turn spicy meatballs into slightly sweet and creamy meatballs. Psst, what's actually happening is that I'm bored with the original spicy meatballs that I bought several servings of.
A package of this meatball dish was sent to my house by a courier. For the cost of food delivery, I paid around $0.75. So I ordered 2 servings.
One portion I have eaten is the normal way. With a spicy taste which my mom said was crazy spicy and she couldn't eat it.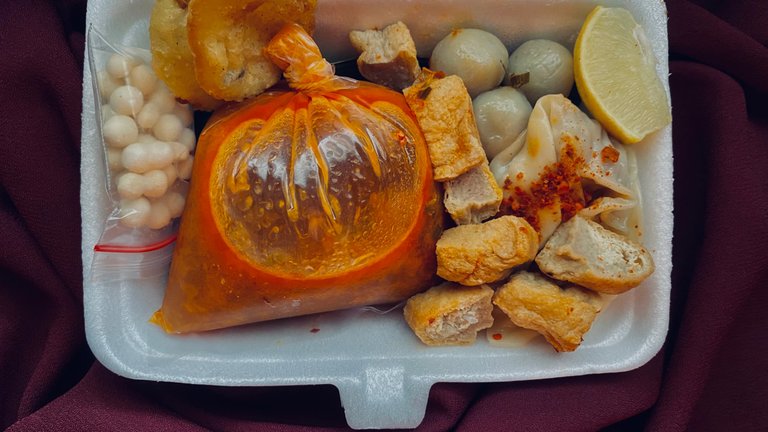 Then there is the remaining one serving of spicy meatballs. I thought of making something different with the sauce. Before I tell you about making a new sauce, I will tell you the filling for this one serving of meatballs.
These meatballs are different from other meatballs, especially in terms of the size of the meatballs, as well as the type of sauce. For this type of meatball, it is named "Bakso Aci". They are smaller in size and served with a very spicy red chili sauce. Also commonly called devil's spicy sauce because it was so spicy that it tasted crazy.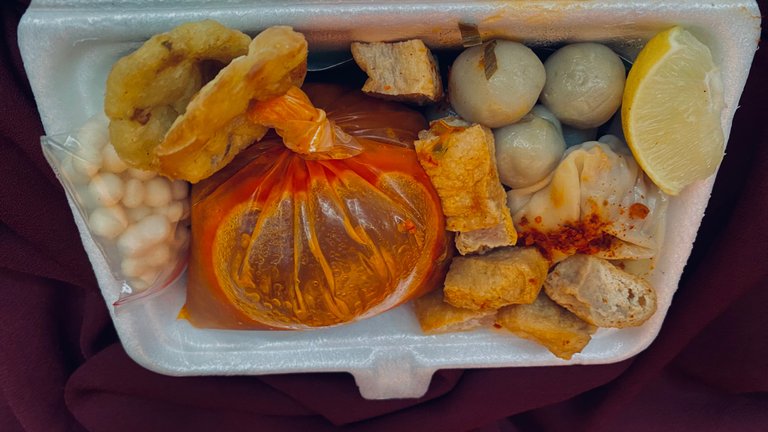 In one serving, it also contains tofu stuffed with meatballs, as well as crispy snack balls to create a richer texture. Without this snack, the taste of the meatball dish will not be perfect.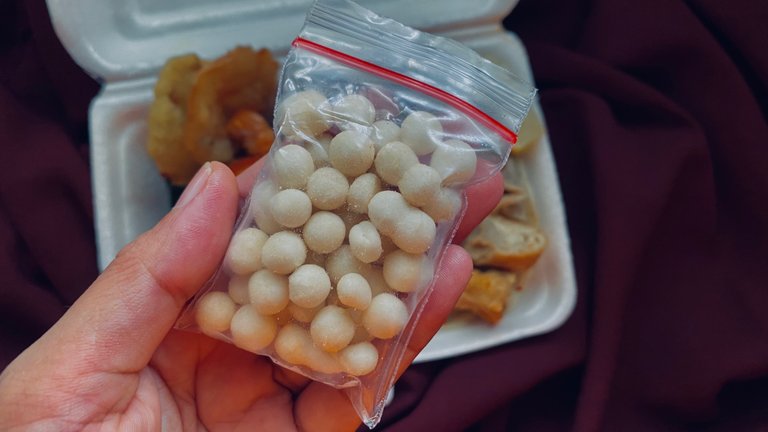 ---
---
---
Making Spicy Peanut Butter Sauce
To make a thick sauce, I don't use all of the light broth. I only pour about 4 tablespoons of broth for 2 tablespoons of peanut butter.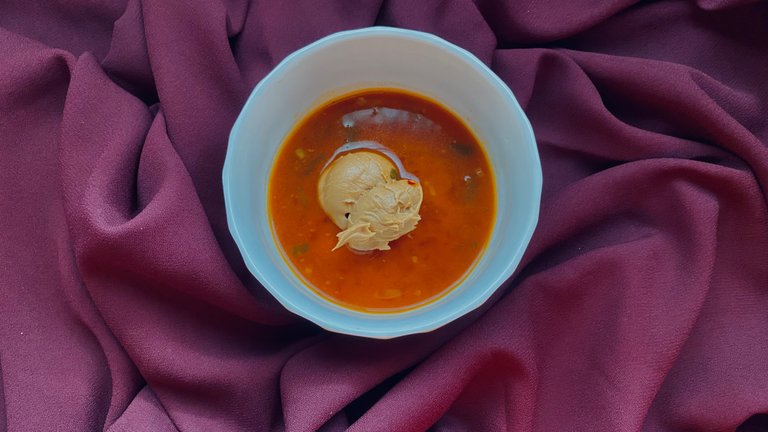 You can see, here the spicy gravy contains chili flakes and several other spices and herbs.
Then stir in the peanut butter and broth until well combined. Ready to serve with meatballs.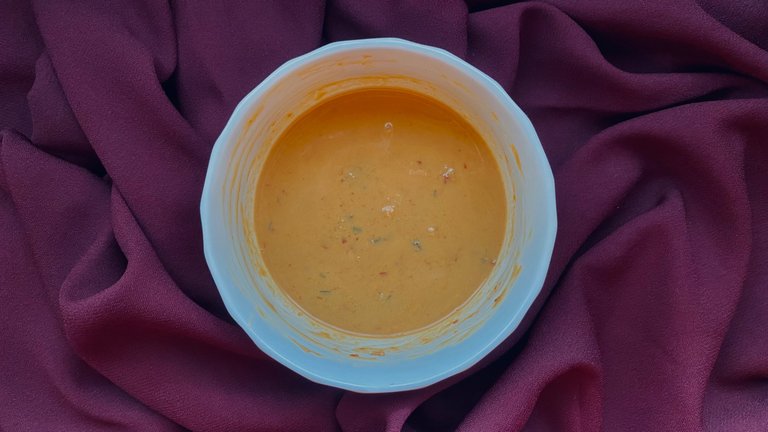 ---
---
---
Presentation
Step 1
Prepare a serving plate. Here I used a white ceramic plate that looks a bit like a bowl, with the sides of the plate slightly elevated. Here I want to explore to learn a way of plating that I have never tried before.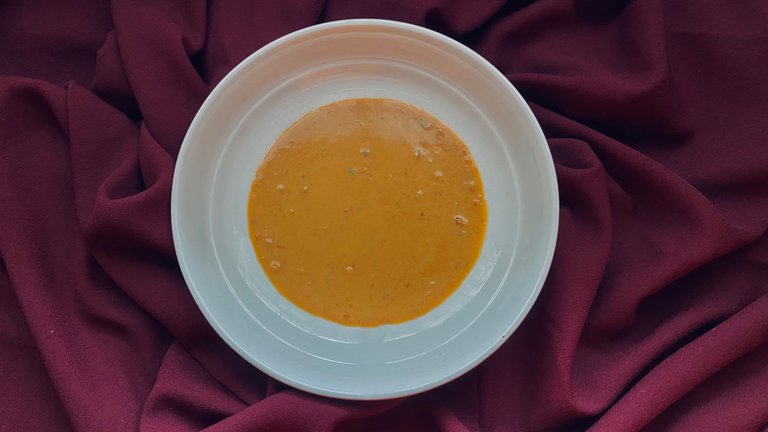 Add the spicy peanut butter sauce to the serving plate. If there are stains on the plate, clean it immediately so that no stains are left behind, and keep it neat.
---
---
---
Step 2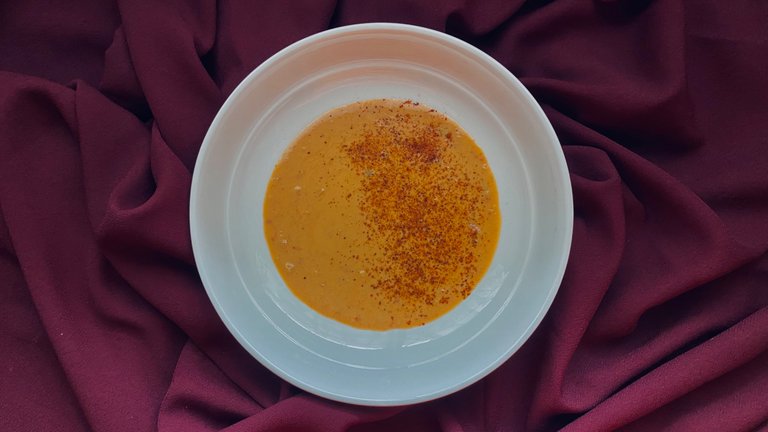 Add Chili Powder to some of the peanut butter sauce. Do it carefully so that this work still produces a dish that looks clean and beautiful.
---
---
---
Step 3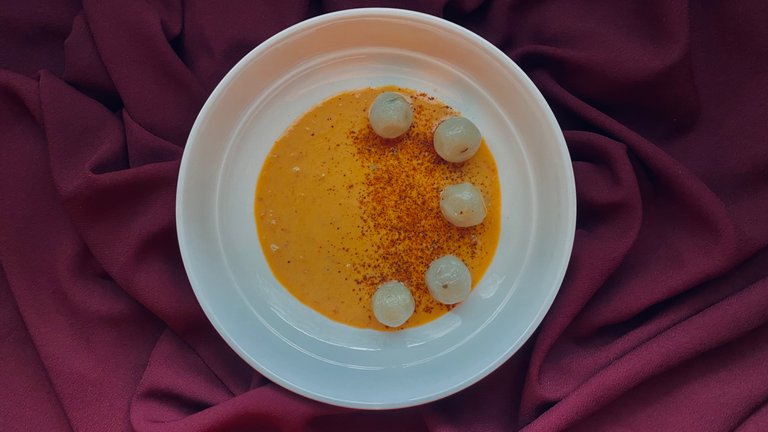 Add meatballs to the desired shape.
---
---
---
Step 4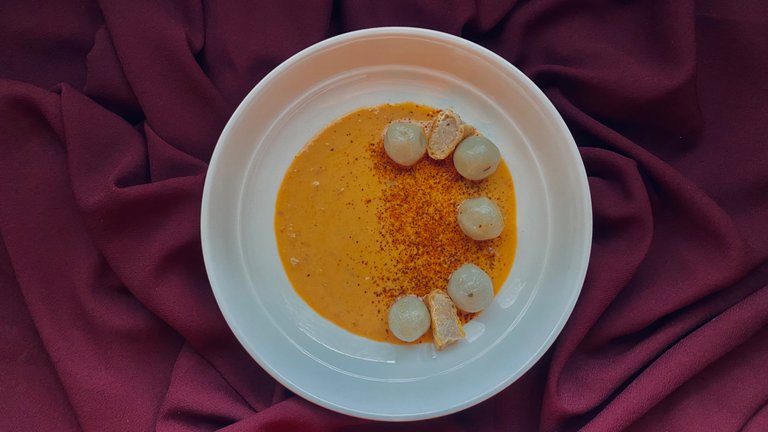 Then followed by adding a few pieces of tofu stuffed with meatballs.
---
---
---
Step 5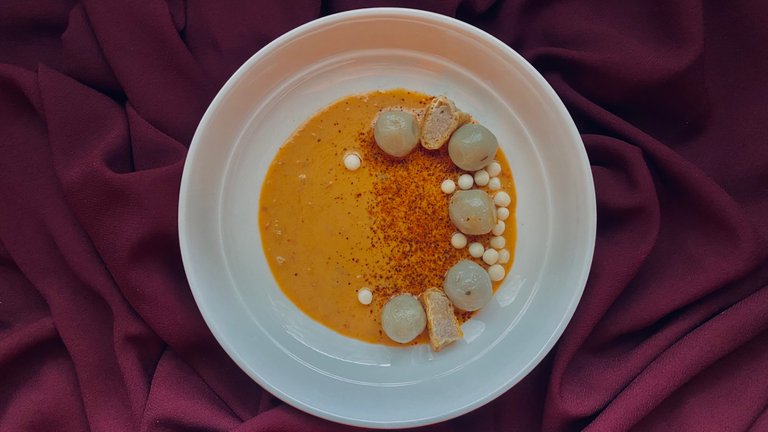 Then add the snack balls carefully so as not to damage the entire shape that was made earlier.
---
---
---
Step 6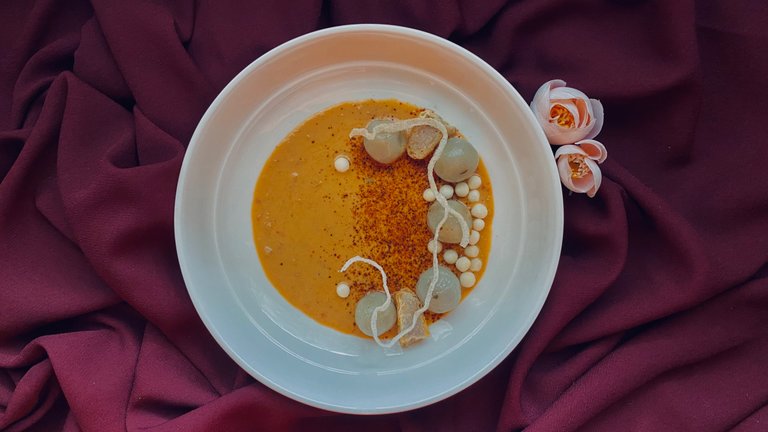 In the final step, I added crispy garnish on top of the meatballs.
For beautifully shaped crispy garnishes, I used fried vermicelli noodles. Pretty beautiful, right?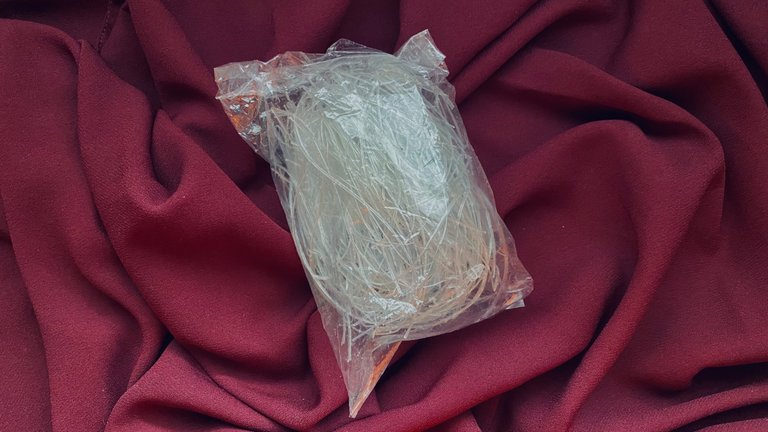 ---
---
---
The Result
I love the result! I was worried that the final form of the presentation would not be good. But then I feel good because my exploration of new things can look good. What do you think?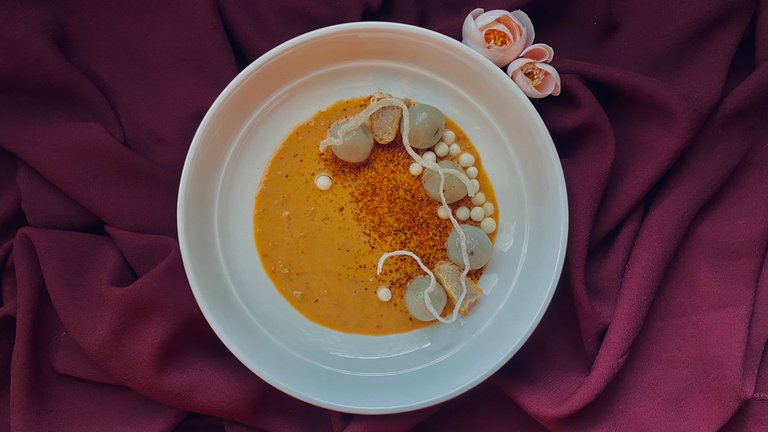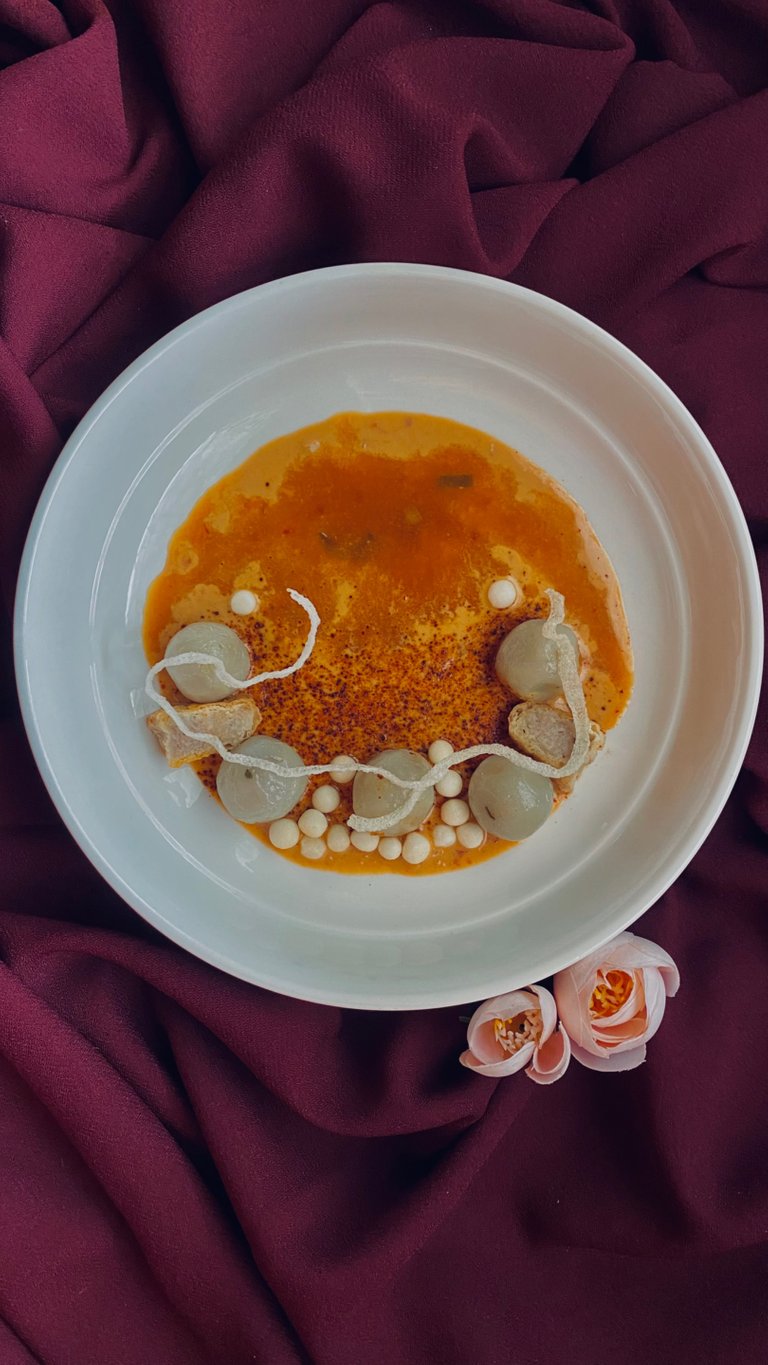 By the way, about the taste is a combination of spicy, sweet, and savory! In my opinion, this combination is perfect for those of you who don't like extreme spicy flavors.
I hope you get inspiration for new dishes from my blog. Have a great day!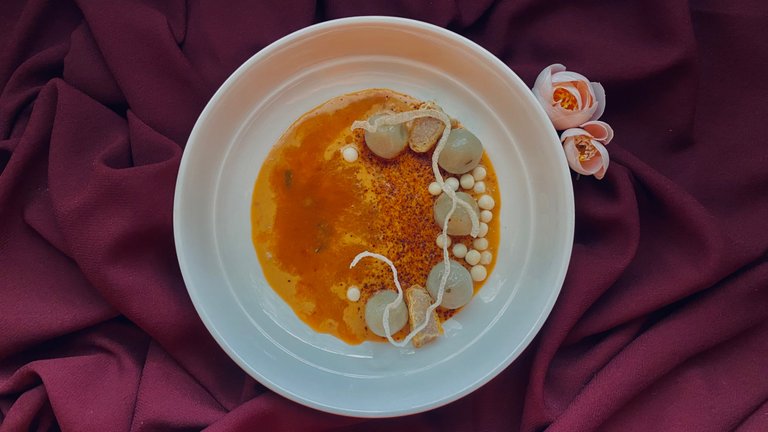 ---
---
---
I hope you can find what you deserve to find today. Have a great day, good people, HIVE Lovers!
---
---
---
Thank you for reading my blog and reblog if you want my blog this time worthy of reading by others.
All Pictures Were Taken by iPhone 11.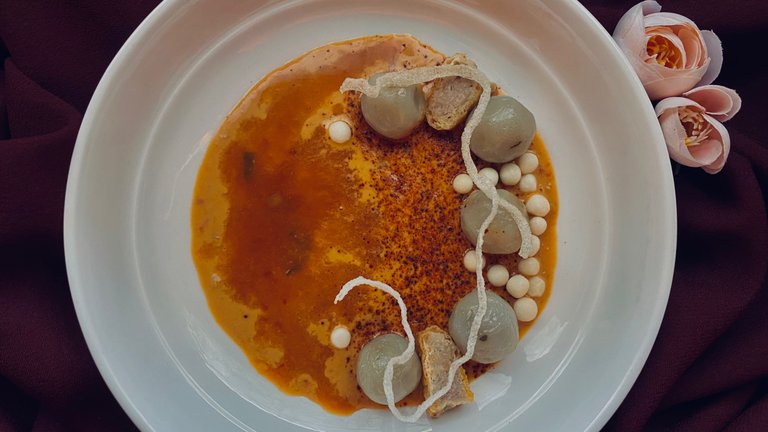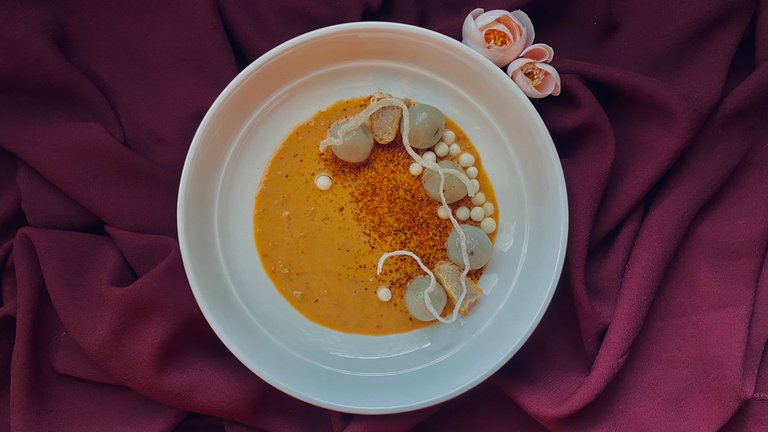 ---
---
---
Best Regards,
Anggrek Lestari
---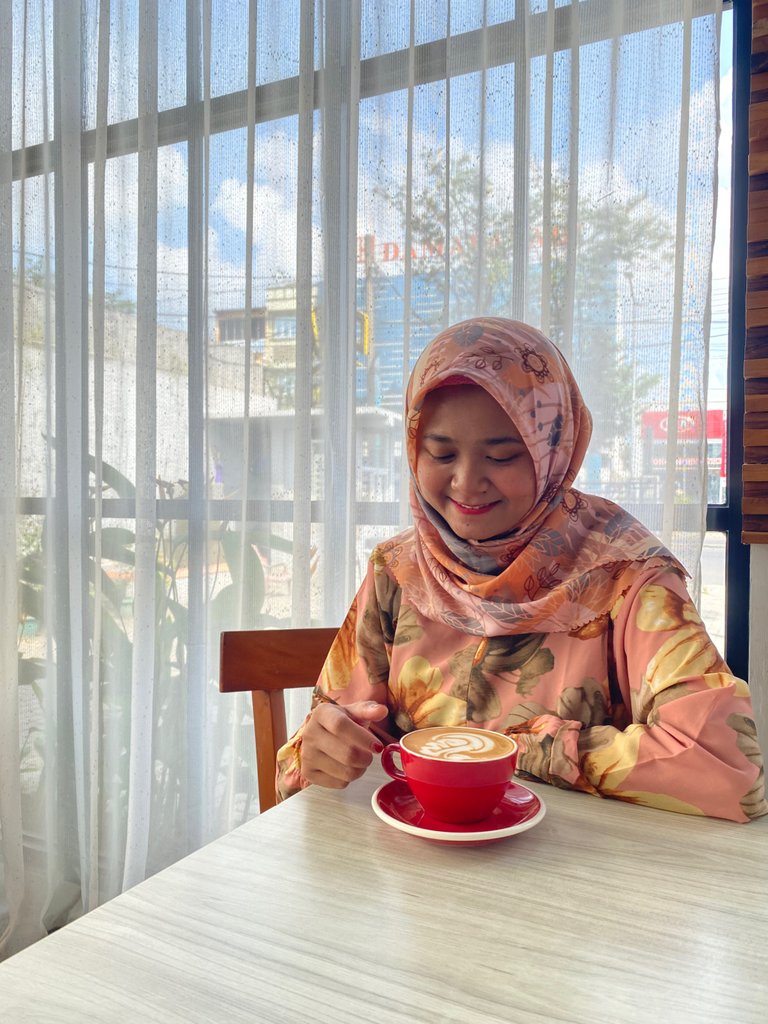 Who is Anggrek Lestari?
Anggrek Lestari is an Indonesian fiction writer who has published two major books. Now She is a full-time content creator. She has a goal to share life, poem, food content that makes others happy and can get inspiration.
Make sure you follow her blog as well for some interesting discussions about life other than food.
If you need a copywriter for your projects, Anggrek Lestari will be ready to help you.
Contact Person: [email protected]
Discord: anggreklestari#3009
---
---
---