Hello, Sunday! Let Me Enjoy Life by Searching For A New Place. At Cafe Padi
Sometimes we feel numb. There are many places to visit, but we are attacked by a sense of laziness to move because we feel that what we do will be the same in the end.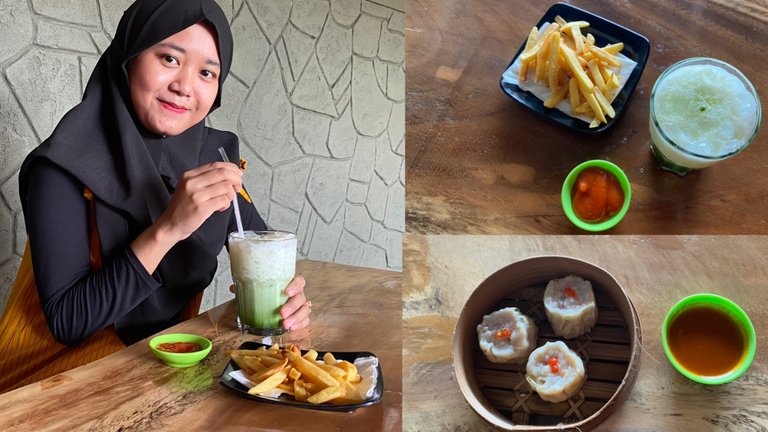 ---
---
---
Have you allowed yourself to enjoy life today? Simple question, but it really isn't. As we get older, we often forget what the essence of enjoying is. We are busy living life for ambition, not for enjoyment, and sometimes, unfortunately, we are driven by a sense of competition in social life. That's a real mess.
Every day, I always look in the mirror. I remind myself to take a break just to get out of the house. There's always a lot of new things out there to know, although sometimes it's not always interesting. But at least there are changes around us that we should be aware of.
I am often left behind by new things around me. A simple example is that there are several new cafes near where I live. I didn't know that right away. Precisely because my friends told me about it.
---
---
---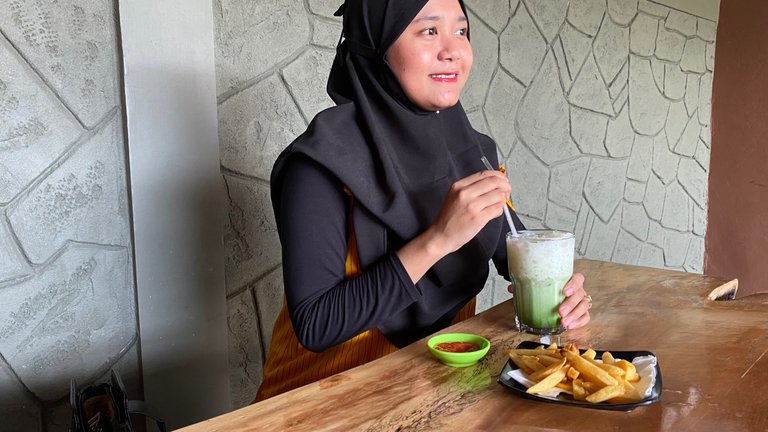 ---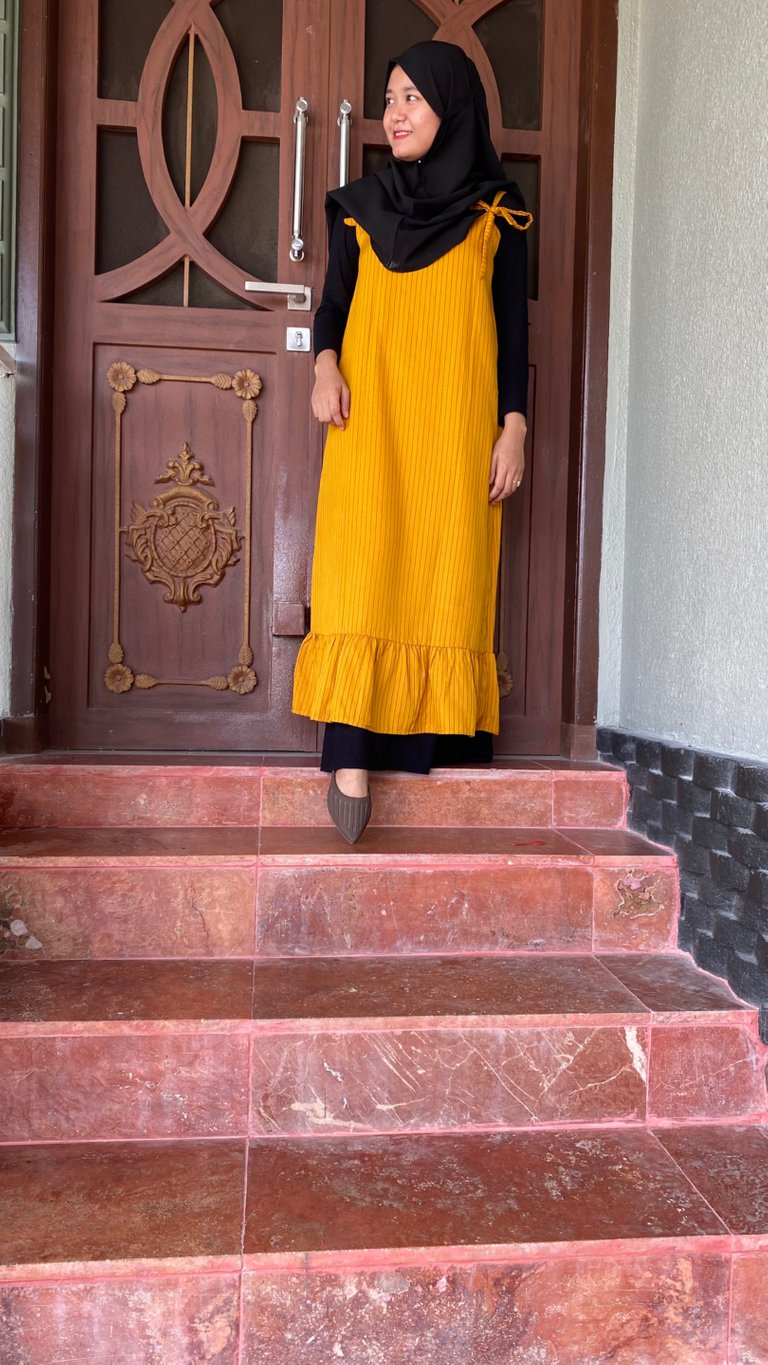 ---
So this weekend, I decided to visit a new cafe called "Cafe Padi". Padi in English means rice. That's because this cafe is in the middle of rice fields, rice fields area.
The afternoon is quite hot in the area where I live. So I wanted to drink something fresh and just for clean air. Come follow me to spend time at "Cafe Padi".
---
---
---
CAFE PADI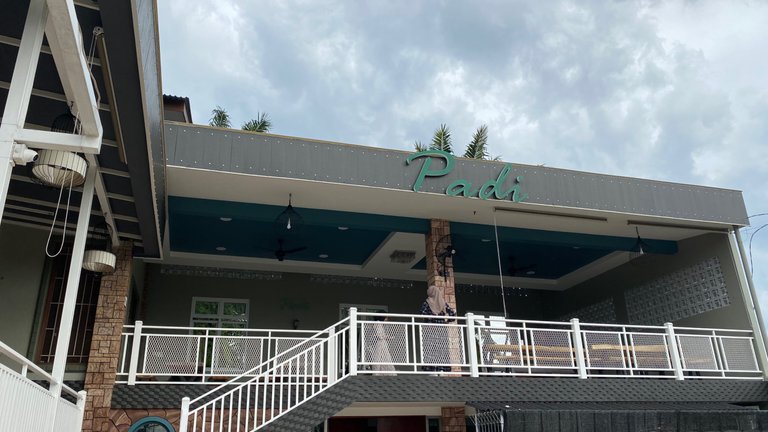 Long short story, I used to think this cafe was a house for a rich person from the city because it is very spacious and looks like a villa from a distance. But it turns out that this place is a cafe that carries a tropical cafe, with outdoor space on the sides of the pool, also on the rooftop.
Because when my visiting hours were so hot, finally I was not able to take photos of the place to the fullest. It felt like the sun was directly above my head when I walked into the outdoor area.
The outdoor area is suitable for the afternoon before sunset and at night to see the night sky too with the light from the lights decorated by this place.
---
---
---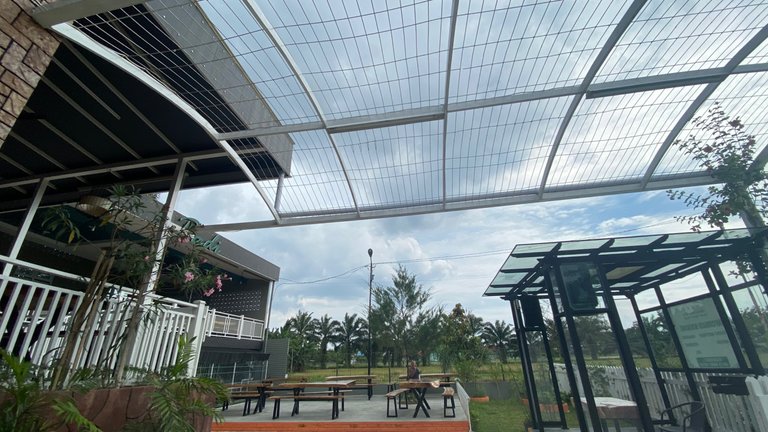 "Cafe Padi" brings a homey place. The decoration itself is like a big house with a garden and a pool. It consists of several floors (which I haven't explored all of them yet, next time I'll be back here to see them all, maybe at night, to get a different feel).
Meanwhile, on Sundays like today, it is quite crowded with families who hold meetings. So I chose to sit in a place that is not a popular spot. But it doesn't matter to me.
This spot is on the ground floor, and there is no special view around me. Next time I will look for another spot. I also deliberately chose this spot because I was already feeling lazy to move due to the intense heat.
---
---
---
FOOD AND BEVERAGE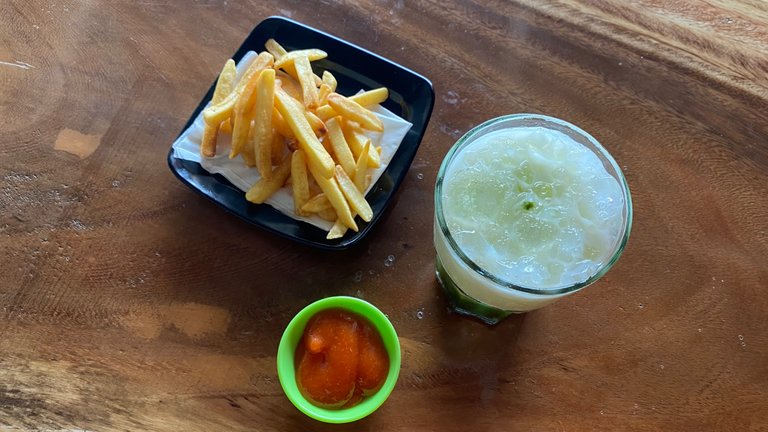 ---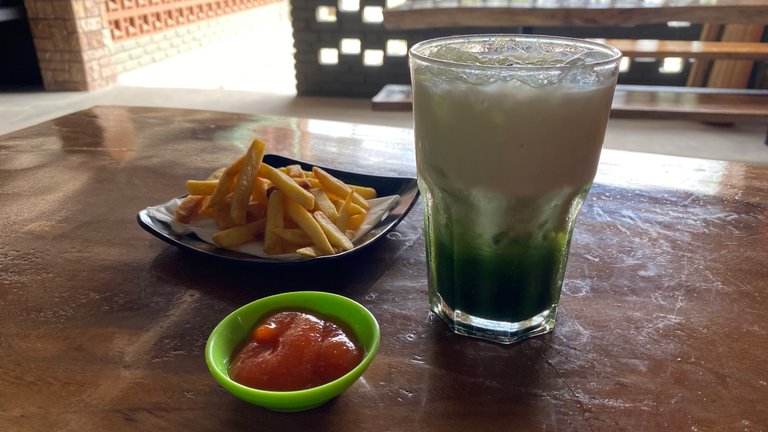 I took the menu list provided. Then immediately order the menus, not heavy food.
I ordered the Iced Matta Latte, French Fries, and Dimsum. While waiting for my order to arrive, I asked my partner to take my picture at the stair spot near the area that was empty of visitors.
---
---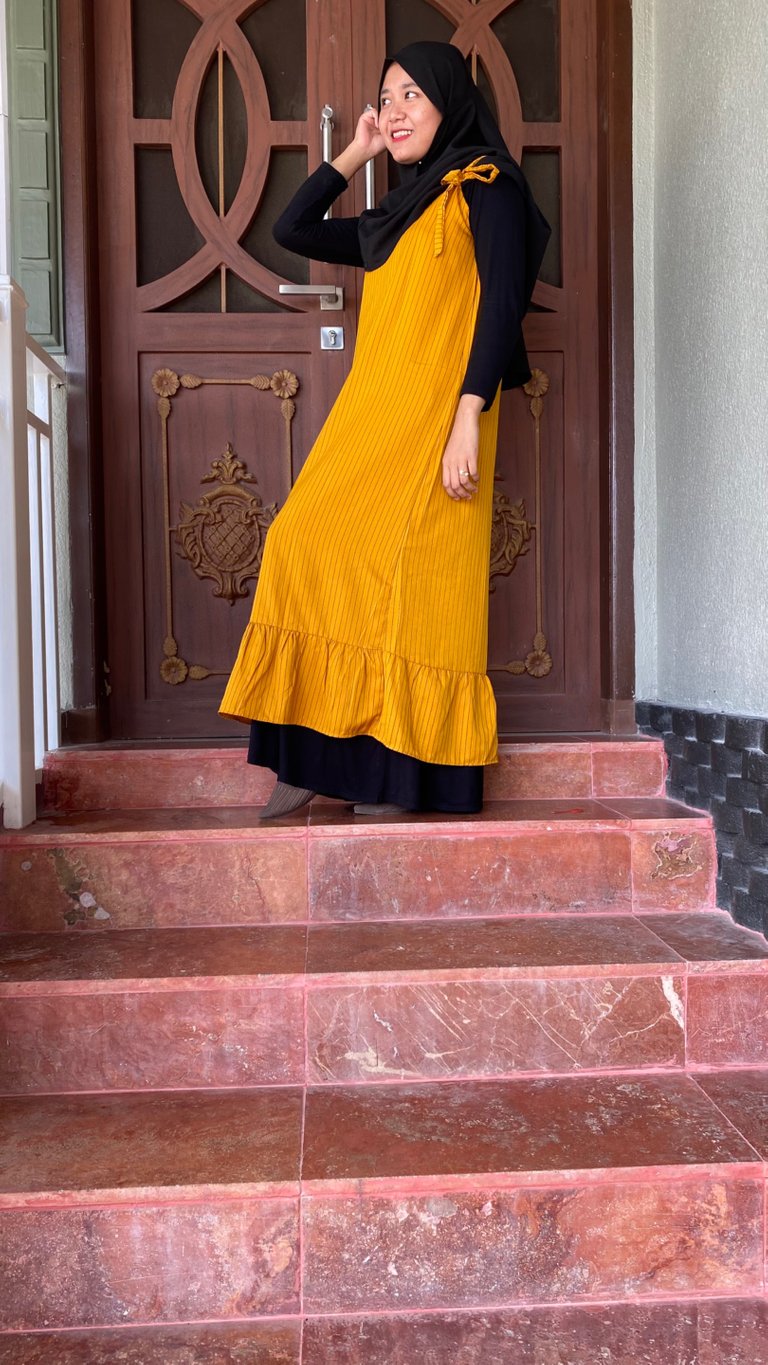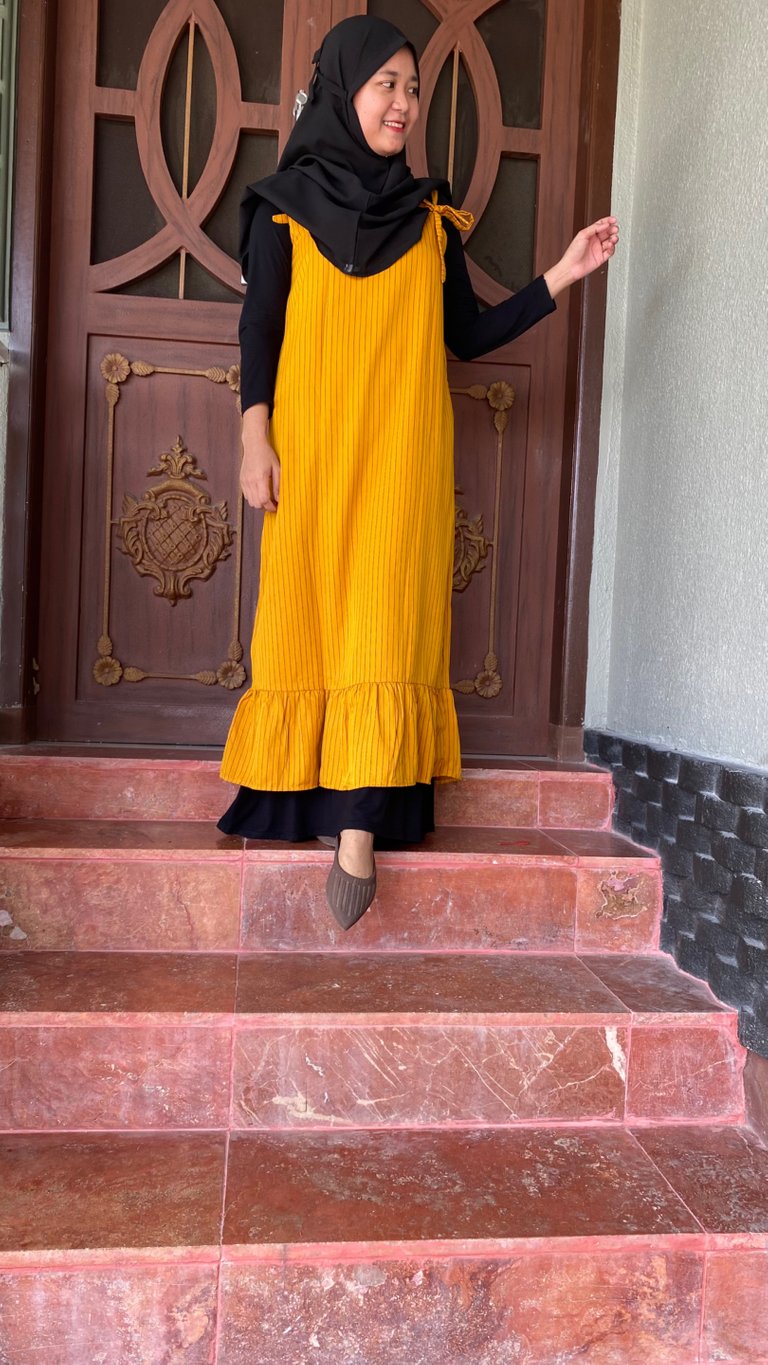 ---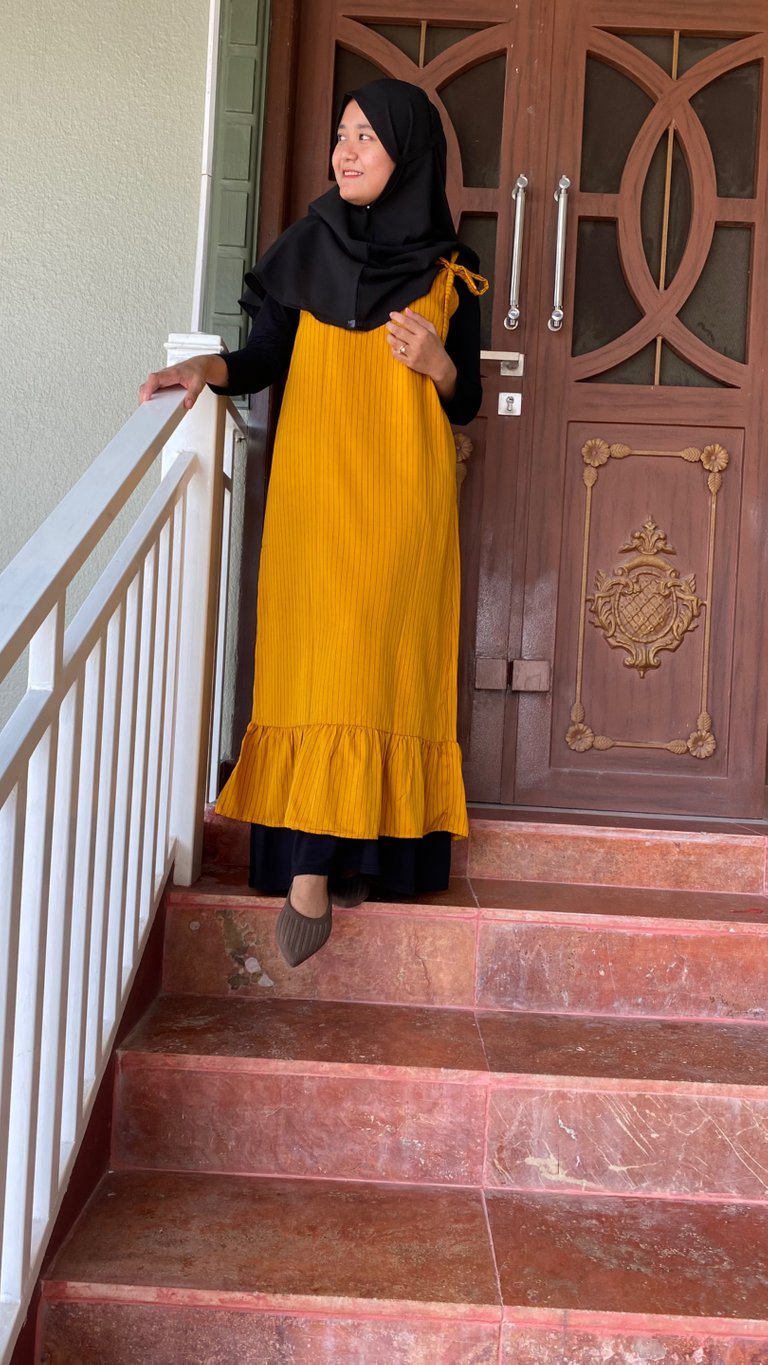 Oh, I love posing. I love looking at my shots. That's for my documentation, also to make sure what kind of style is suitable for my body. But one thing is for sure, posing is to train my confidence. :) Do you guys like to pose in a certain place, also for part of making memories in that place?
---
---
---
After finishing taking pictures, it happened that the food and drinks I ordered had arrived. Thanks, God! I can enjoy Sunday in a new place, "Cafe Padi". Also, I got good food and drink.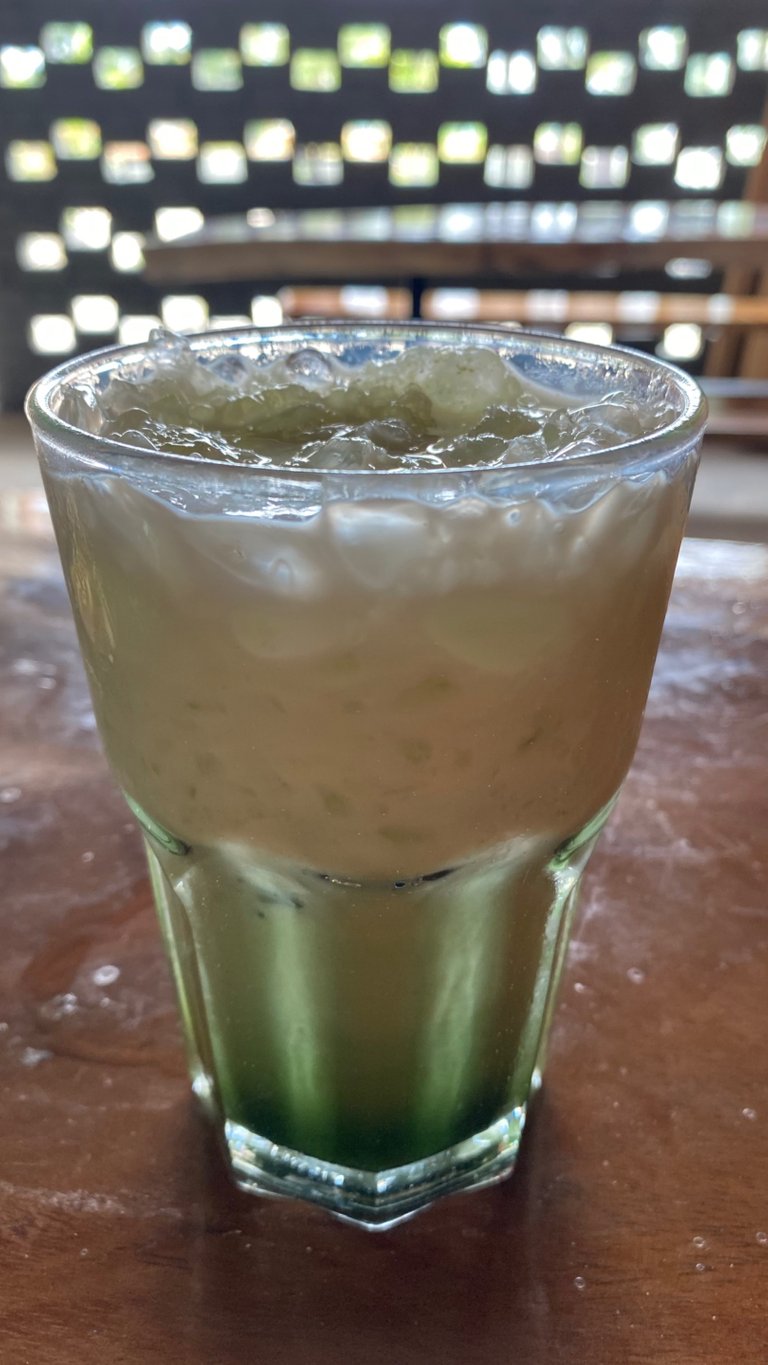 For an Iced Matcha Latte, this is refreshing. Luckily, the sweetness is just right. Also, the matcha powder they use, it's not bad. Although not the best. I could finish this ice and it was so refreshing on a hot day. :)
---
---
---
---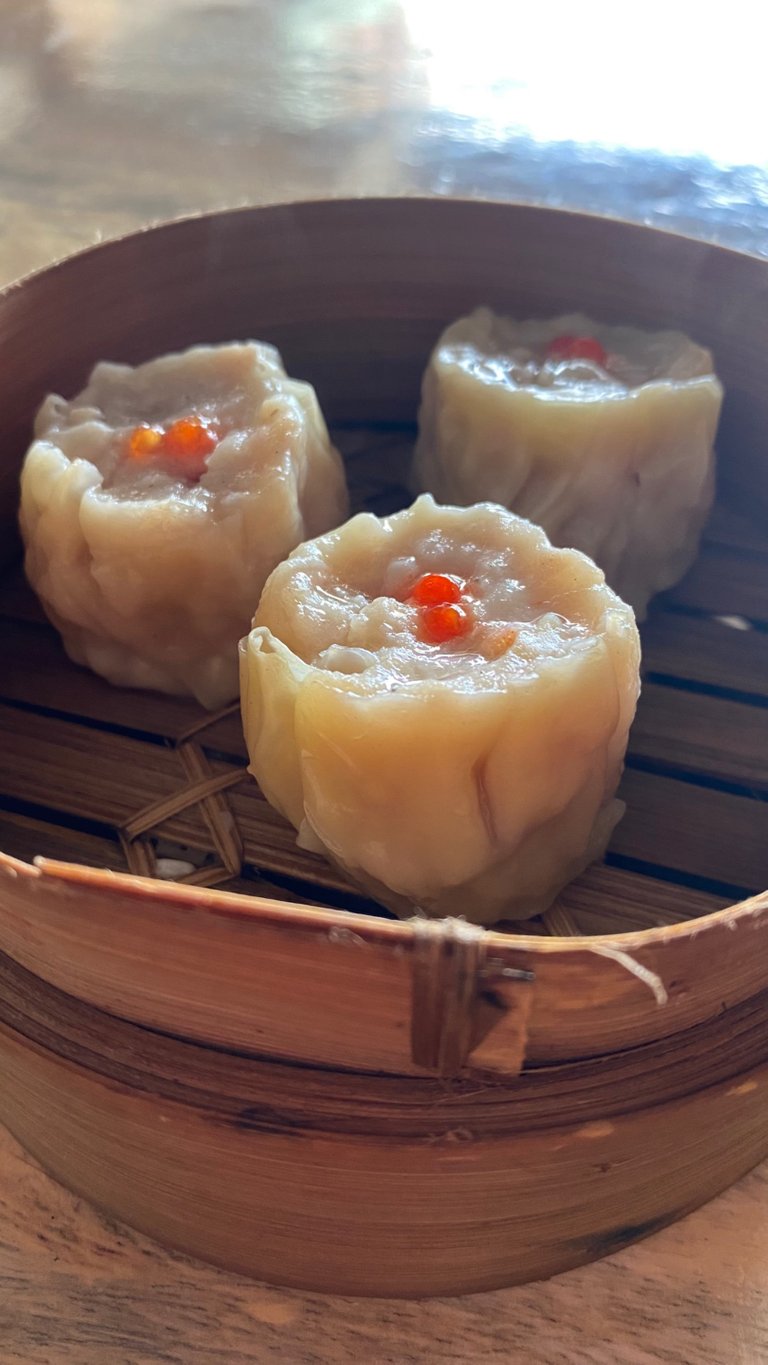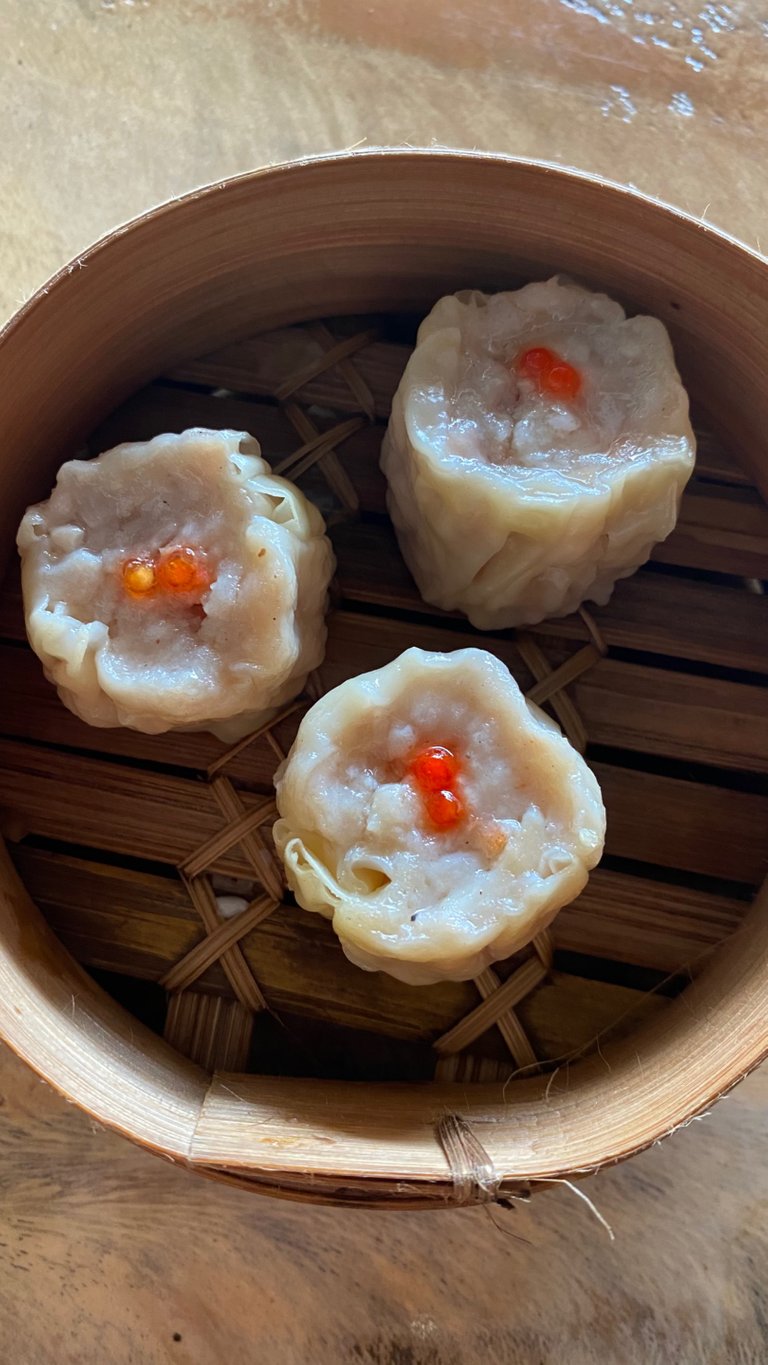 ---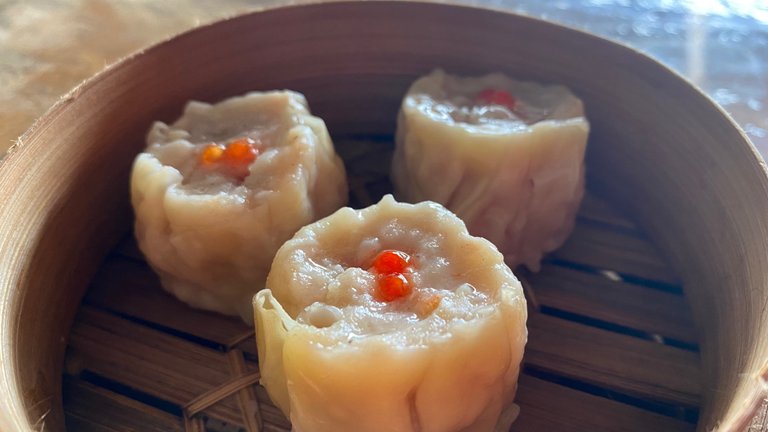 ---
As for the other dishes, dimsum, and fries, I finished them off in no time, super-fast time lol. Looks like I was starving that time :)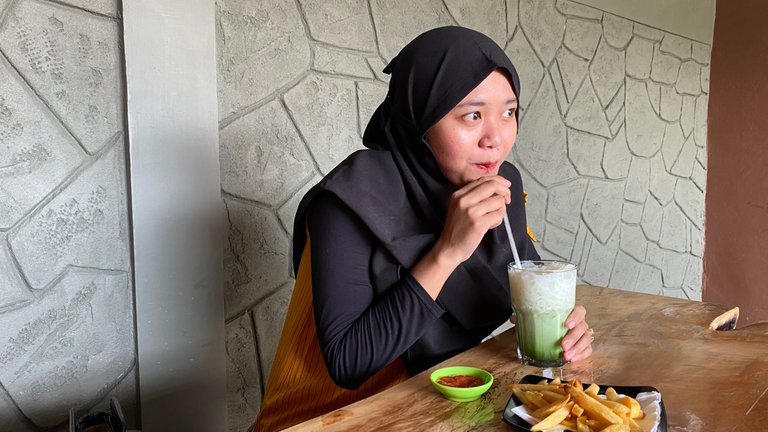 ---
---
---
I hope you guys enjoy your weekend in your own way even if it's with a simple one. Most importantly, you feel it is a delicious thing, blessed, and improve your good mood. Stay blessed, HIVE LOVERS!
---
---
---
Finding the things that you deserve to find today. Have a great day, good people, HIVE Lovers!
---
---
---
Thank you for reading my blog and reblog if you want my blog this time worthy of reading by others.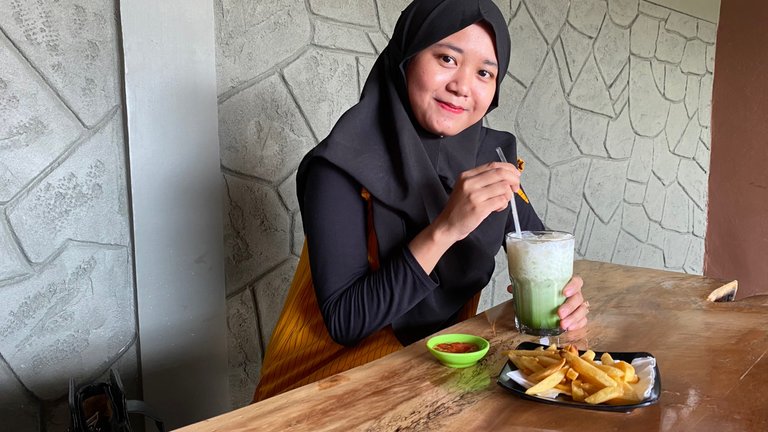 ---
---
---
Best Regards,
Anggrek Lestari
---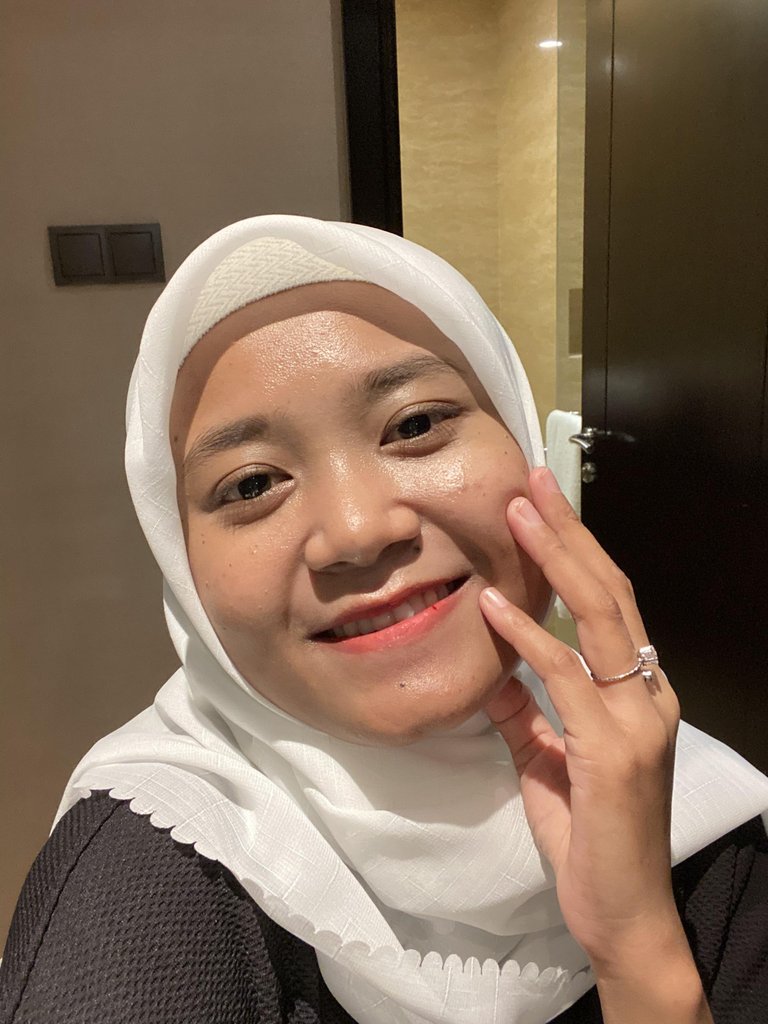 Who is Anggrek Lestari?
Anggrek Lestari is an Indonesian fiction writer who has published two major books. Now She is a full-time content creator. She has a goal to share life, poem, and food content that makes others happy and can get inspiration.
Make sure you follow her blog as well for some interesting discussions about life other than food.
If you need a copywriter for your projects, Anggrek Lestari will be ready to help you.
Contact Person: [email protected]
Discord: anggreklestari#3009
---
---
---