Time for @leo.voter to stop HP delegation and start RC delegation? A look at HP delegation data from @leo.voter.
Hello everyone ,
Hope you all are doing good . This post is related to HP delegation from @leo.voter account to the new accounts created through LeoFinance front-end .
RC delegation
One of the major changes to the whole Hive EcoSystem implemented through HF26 was RC delegation , previous to this only HP delegation was possible which increased the RC for the delegatee.
Downside of this was that the user who is delegating the HP ( Delegator ) would lose out on their own rewards. This was solved by RC delegation feature .
leo.voter
@leo.voter is the account which delegates the HP to the newly onboarded users via LeoFinance .
This is the same account to which you can delegate HP to receive Leo rewards everyday at 16% APR.
Now I went back and checked some Delegation related data and this is what I found.
All Delegations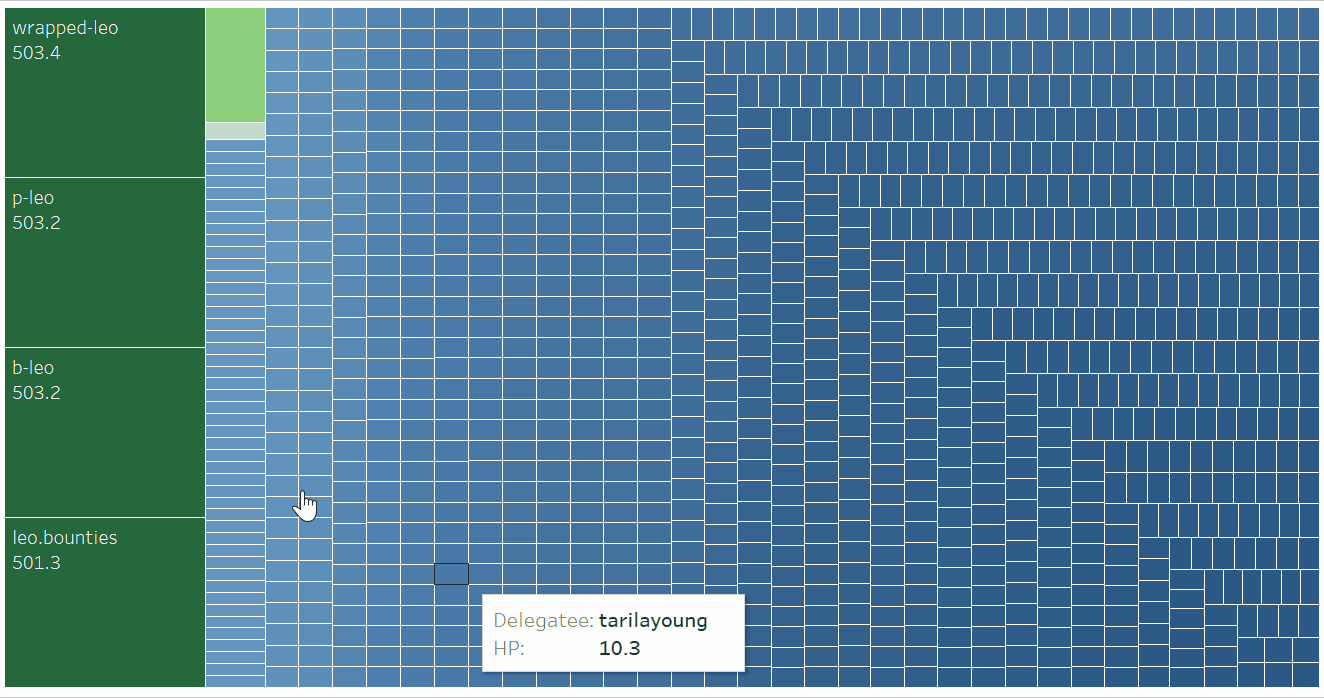 Now note that there are some delegations done from @leo.voter account to other LEO accounts itself .
All you see in the above GIF which are in green are LEO accounts .
@wrapped-leo , @p-leo , @b-leo , @leo.bounties , @p-sps , @cubdaily .
Totally this HP delegation amounts to 2127.6 HP .
Apart from this all the other accounts HP delegation is for onboarded users [ Blue ]
Onboarded users only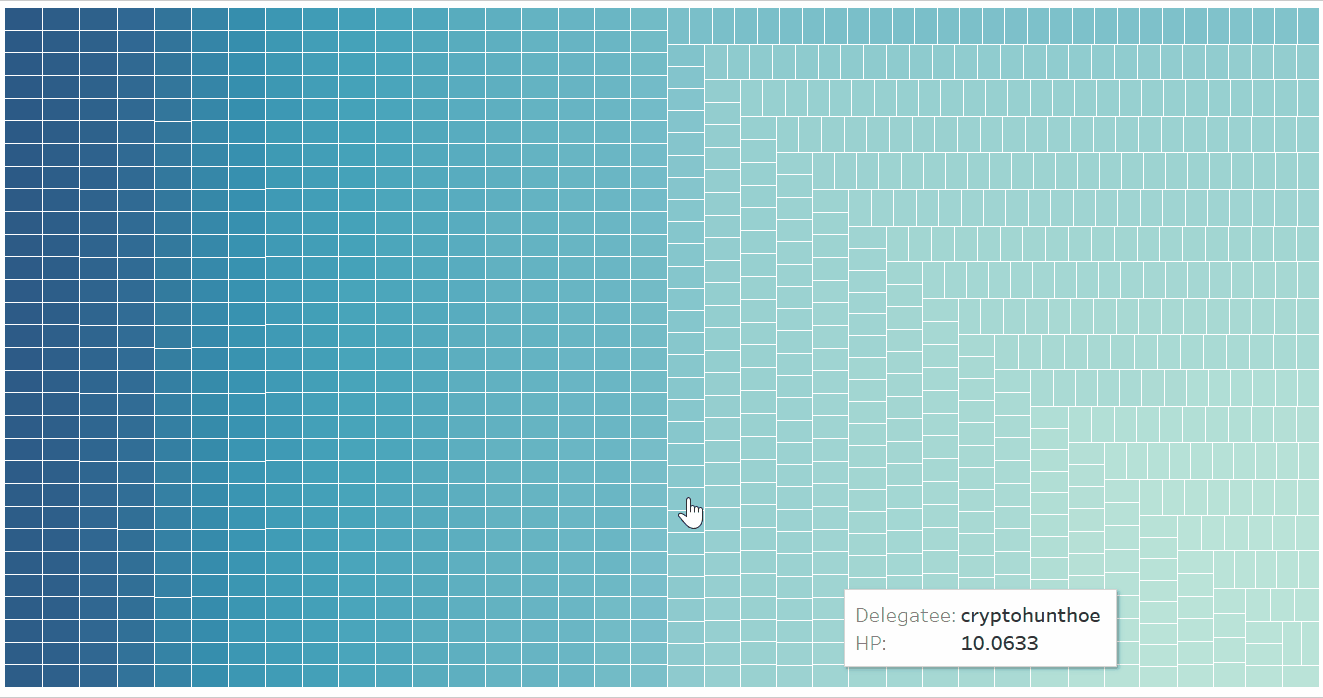 Here you can see that the range of delegation is from 10 to 10.5 .
Actually it was 10 itself but as you know HP grows over time so the 0.5 HP is actually the interest .
Month wise delegation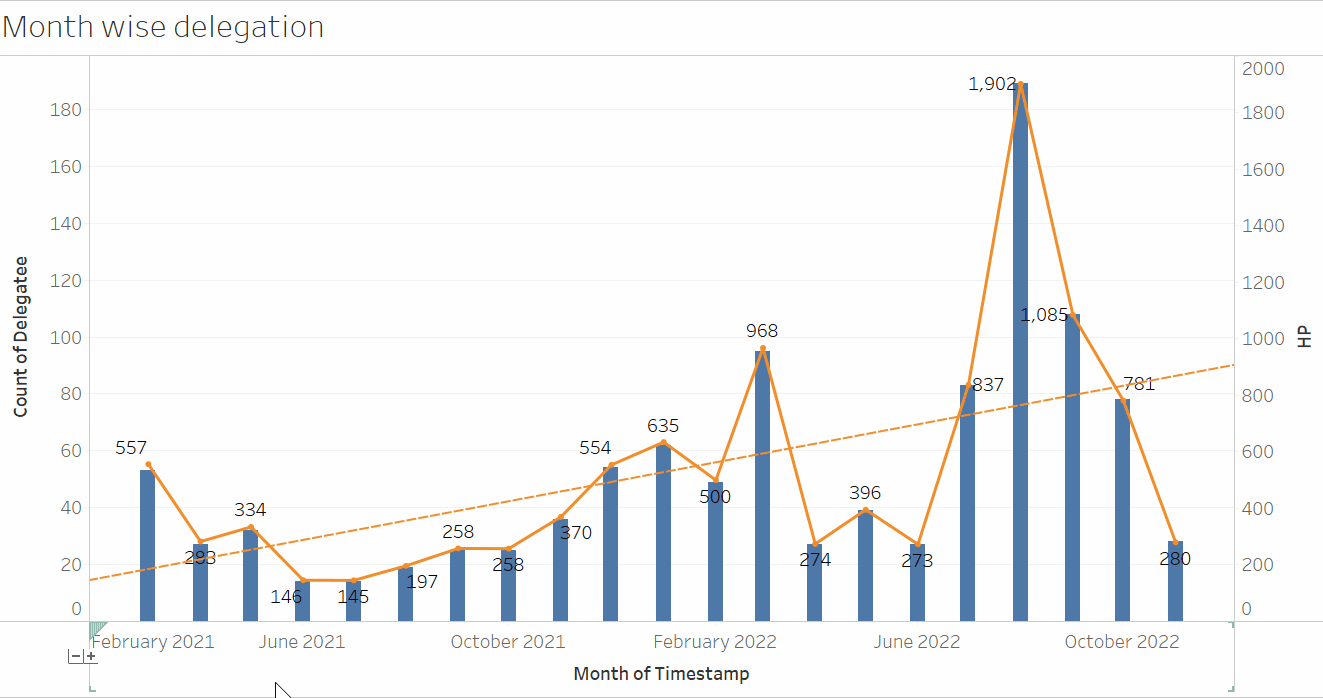 If we look at the month wise delegation , August is the highest with 189 users onboarded and 1902 HP delegated .
In November itself , 28 users were delegated 280 HP .
Total delegation currently for onboarded users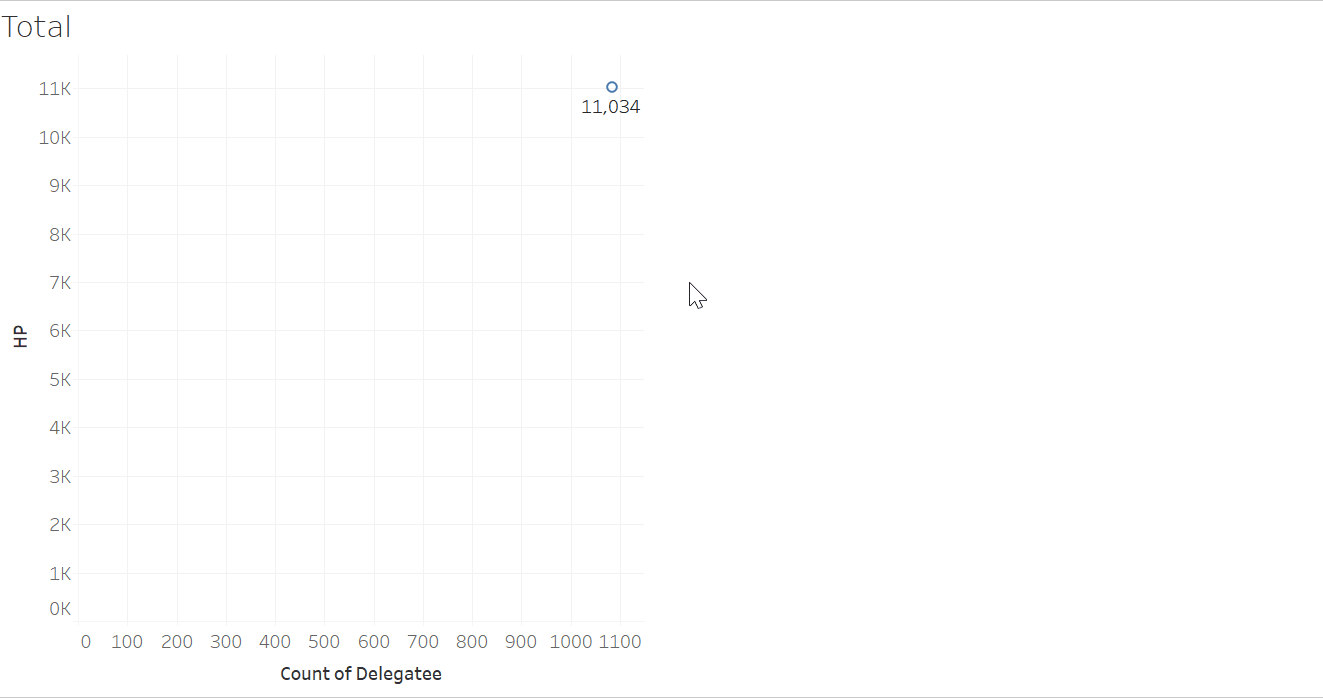 So a total of 11,034 HP is currently under delegation from @leo.voter to a total of 1084 onboarded users .
Conclusion
This 11k HP can be undelegated and used for curation from @leo.voter itself . The same 1084 users can have RC delegation instead . This will not change anything for @leo.voter negatively as once the HP returns to @leo.voter , the RC will be back too and the same RC can be delegated back to the 1084 users.
What do you guys think about this? Let me know in the comment section .
Regards ,
MR.
Posted Using LeoFinance Beta
---
---