Is the BTC trend line changing? What is the CPI result?
There are many investors searching for news and clues as to where Bitcoin will go next as it is in a do-or-die situation. From the record high to the lowest point, which is 17k, there is a significant downward trend. At 17k, which is currently its strongest support, we observe good support and a tonne of buying. Bitcoin is still dangling in the air and is range-bound between $20,000 and $24,000.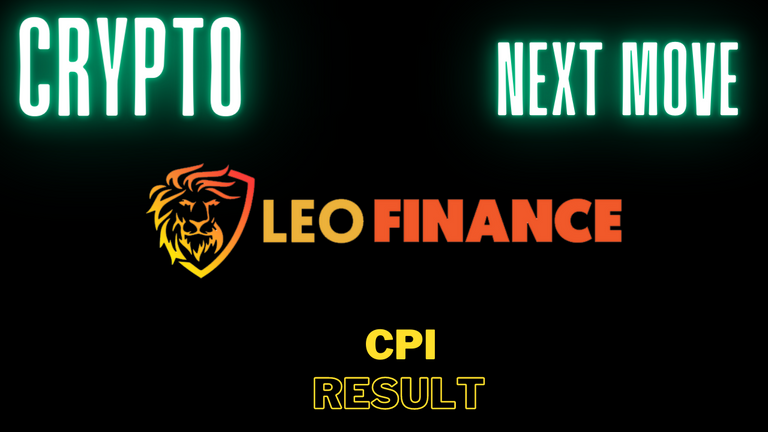 EDITED IN CANVA
CPI GOOD NEWS
The good news is that the US CPI statistics came in at 8.5% instead than the 8.7% that many people had anticipated. However, observe a drop in their inflation, which causes the BTC to increase by more than 4%, from 23 000 to 24 000. The cryptocurrency market is now doing well, and we can observe new purchases in the graph. If I discuss the areas of support and resistance on the daily BTC chart,
SUPPORT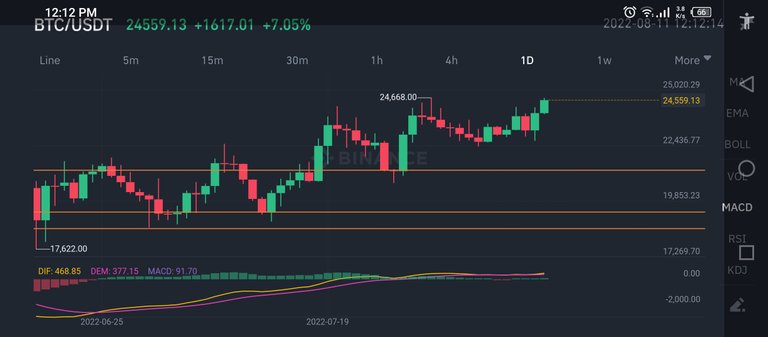 The initial support is at 20400, which is a respectable level of support from which we have often rebounded. The next significant support that we observe is the figure of 19200, and once more, we observe multiple bounces from this level. The final and third-strongest support for Bitcoin is 17800, which is important and will determine the BTC trend. Depending on the state of the world at the time we lose this support, we might collapse.
RESISTANCE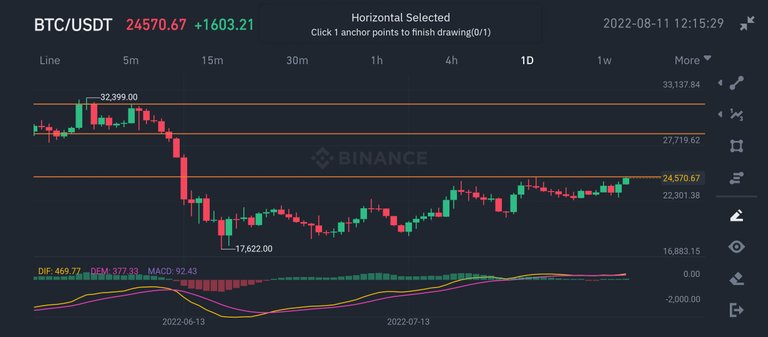 For the BTC to pass through and reach its next targets, we also have three resistance levels. In the following months, we will receive additional information that is highly important. The good news is that since there is little resistance above us, if we get to those levels, it will be simple to break through. The current value of bitcoin serves as the initial obstacle; if broken, we will go on to the level 28900, which is a good gain for bitcoin. The level 31600 is the third obstacle, against which we have been repeatedly rejected, and it is strong enough to be overcome with good volume; otherwise, we will test the lower level once more.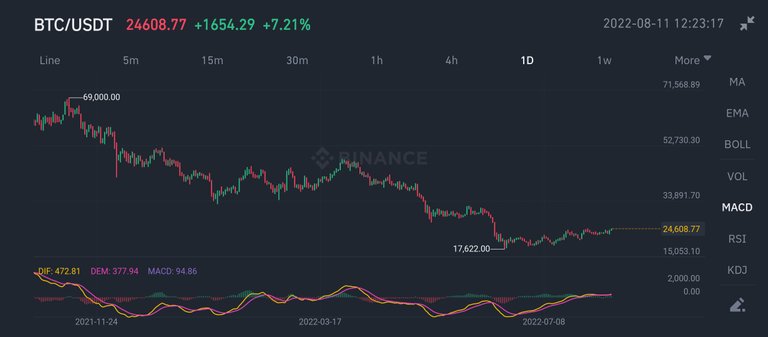 YOUR SUGGESTIONS???
These are my thoughts and a brief technical analysis based on what I've learned and learned. What opinions do you have about BTC? What direction are we moving in? Is our pattern evolving? I'm looking forward to your responses because I'll learn a lot and they'll be for informational purposes. Comment with your opinions and responses and let's discuss the king BTC.
DISCLAIMER
I am not a financial advisor, nor am I calling and asking people to buy and sell. I am a novice investor who lacks thorough knowledge of the trading jargon. After reading my message, I won't be held accountable for any form of loss.
Thanks
Regards.
Posted Using LeoFinance Beta
---
---