Benefits of Photographing Locally
Photographing locally has many benefits. When you revisit an area repeatedly, you get to know it well. It's beauty starts to reveal itself. Your mind's eye starts to pick up little details in how the light or weather changes the location. You start to notice new compositional opportunities both across the grand landscape and in smaller scenes.
In this example from last November, I discovered this reflection of trees bathed in some nice golden light. The lake had not yet frozen over but there was just a bit of ice on the surface.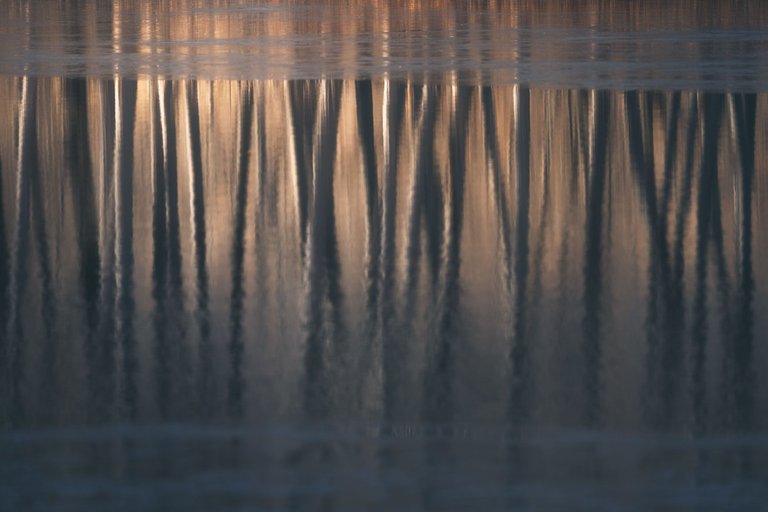 Sony a1 + FE 100-400 GM, 400mm, f11, 1/640 sec, ISO640
Months later the lake completely froze over completely changing the landscape. The tree trunks were submerged in ice. Tracks from ice fishermen created this leading line into the distant trees.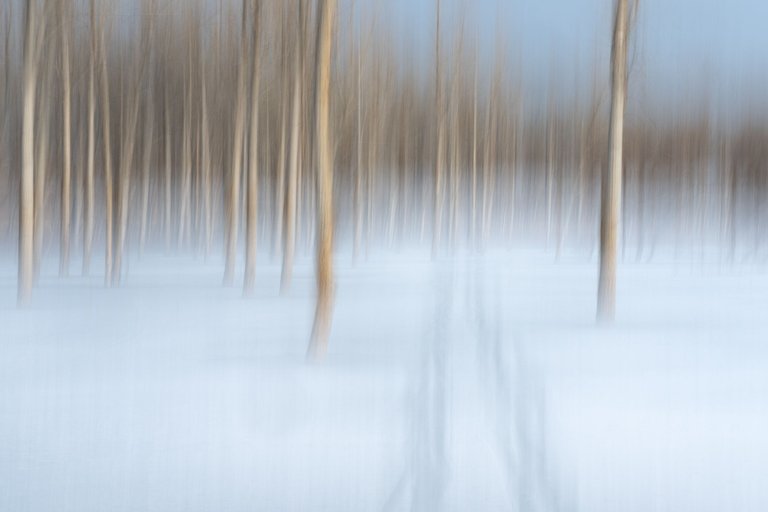 Sony a1 + FE 24-105, 65mm, f22, 1/6 sec, ISO100
Then a week later, a winter storm blew in and covered the ice with a layer of snow. When I was driving into my local state park, I immediately noticed the long shadows cast from the barren trees from the early morning sun. I was filled with excitement as this represented a new element to explore and photograph. How would I go about capturing such a busy scene as the light poured around the trees? The elements I wanted to portray included diagonal lines intersecting with vertical lines from the trees, alternating light and shadow, and a bit of motion and ethereal quality from ICM to create this final image.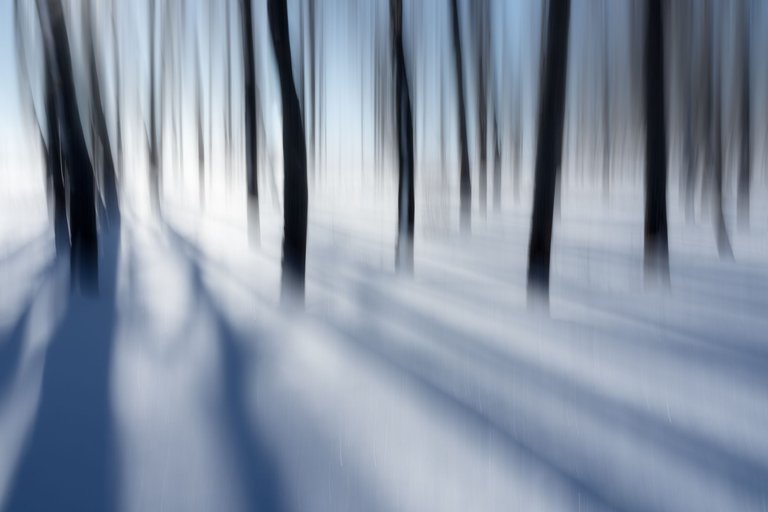 Sony a1 + FE 24-105, 29mm, f22, 1/10 sec, ISO50
Of course that is not to say photographing locally is not without its challenges. Complacency and staleness can set in. To help fight those feelings, it helps to be prepared with an open mind, a dose of creativity, and patience. Study the light. Think about how you want to arrange the visual elements to help tell your story of the place. Over time, you'll come to truly appreciate your local area.
---
If you have any questions, please let me know and thanks in advance for your support.
My Links:
Website: https://alfredomora.net
Instagram: https://www.instagram.com/alfredomoraphotography/
Twitter: https://twitter.com/AlfredoMPhoto
---
---