Visit to Zumelle Castle - Province of Belluno - Discovering Italy with alequandro!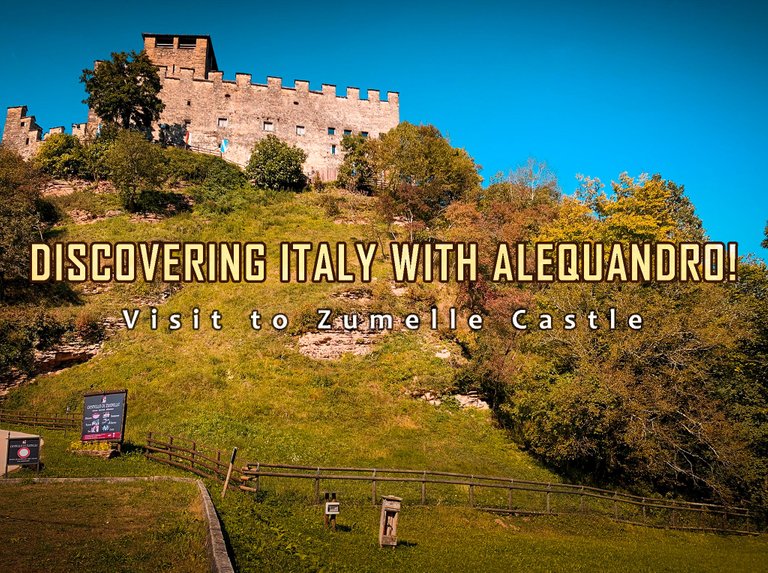 In the province of Belluno, in the municipality of Borgo Valbelluna, there is a castle that is really worth visiting.
ITA
In provincia di Belluno, nel comune di Borgo Valbelluna, c'è un castello che vale proprio la pena visitare.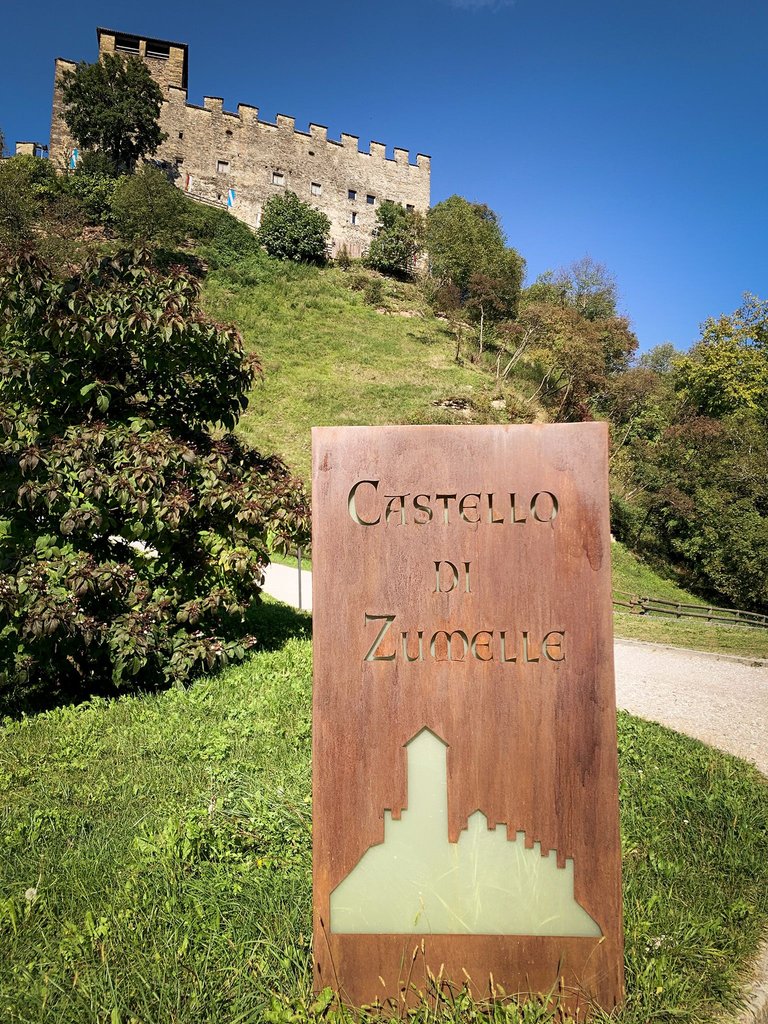 With the navigator you can reach the parking lot of the castle through an asphalted road which has the only drawback of being a little narrow.
However, while you park your car you are already immersed in a medieval atmosphere.
ITA
Col navigatore si raggiunge il parcheggio del castello attraverso una strada asfaltata che ha il solo difetto di essere un po' stretta.
Tuttavia, mentre si parcheggia l'auto ci si immerge già in un'atmosfera medievale.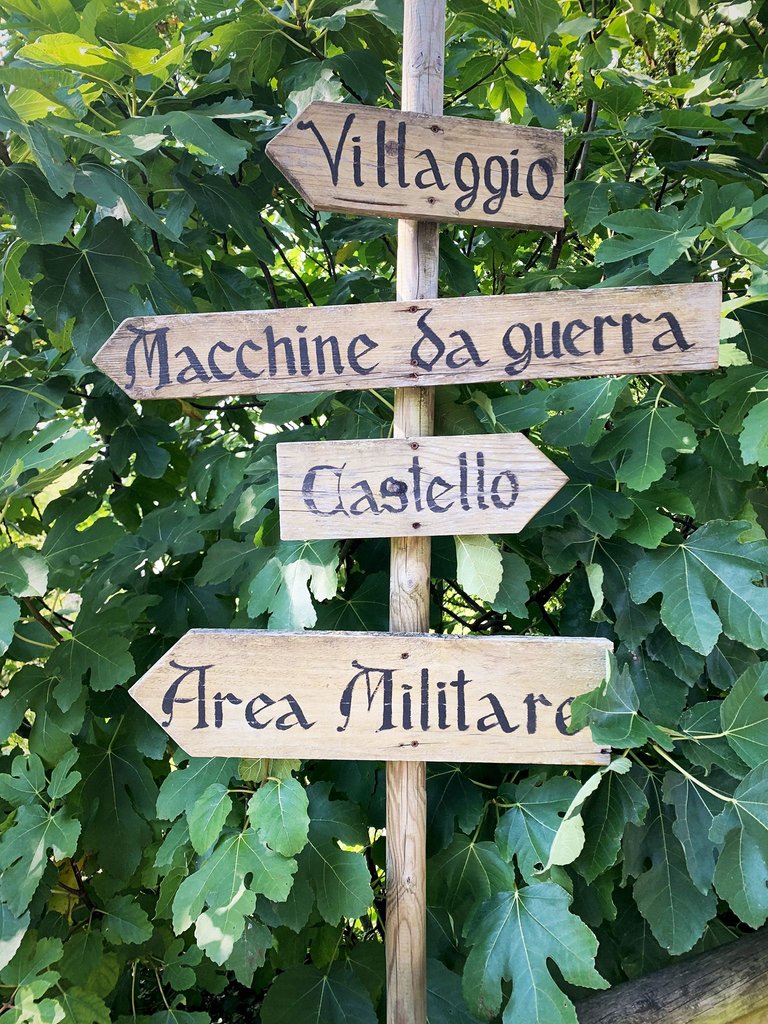 With an uphill road you can walk to the outdoor bar and restaurant which have a rustic character suited to the medieval environment.
ITA
Con una strada in salita si raggiungono a piedi il bar e ristorante esterni che hanno un carattere rustico adatto all'ambiente medievale.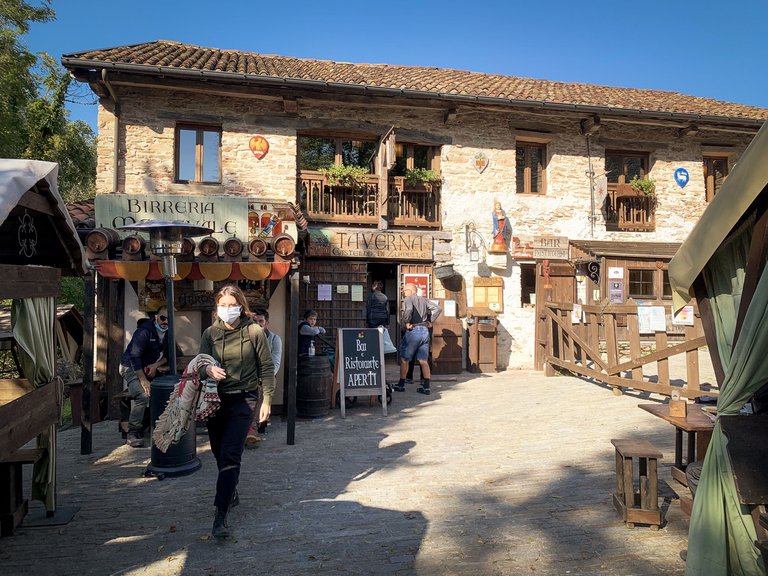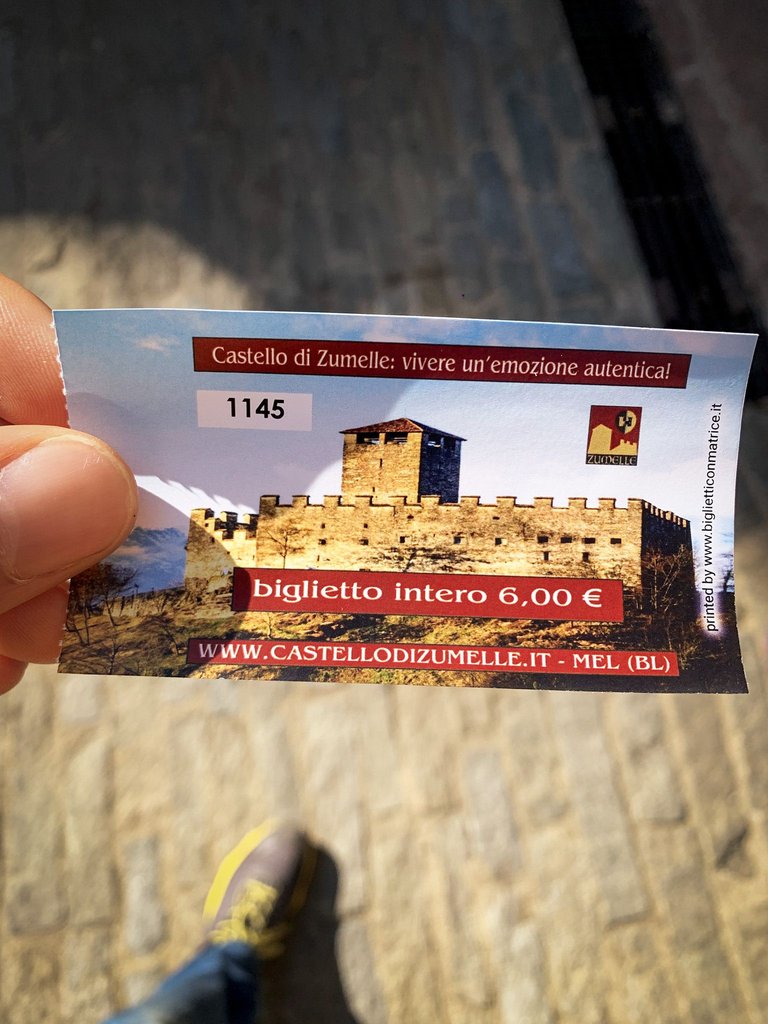 In the air you can hear typical medieval music and with 6 euros you can continue with a visit to the castle.
ITA
Nell'aria si sente musica tipica medievale e con 6 euro si può proseguire con la visita del castello.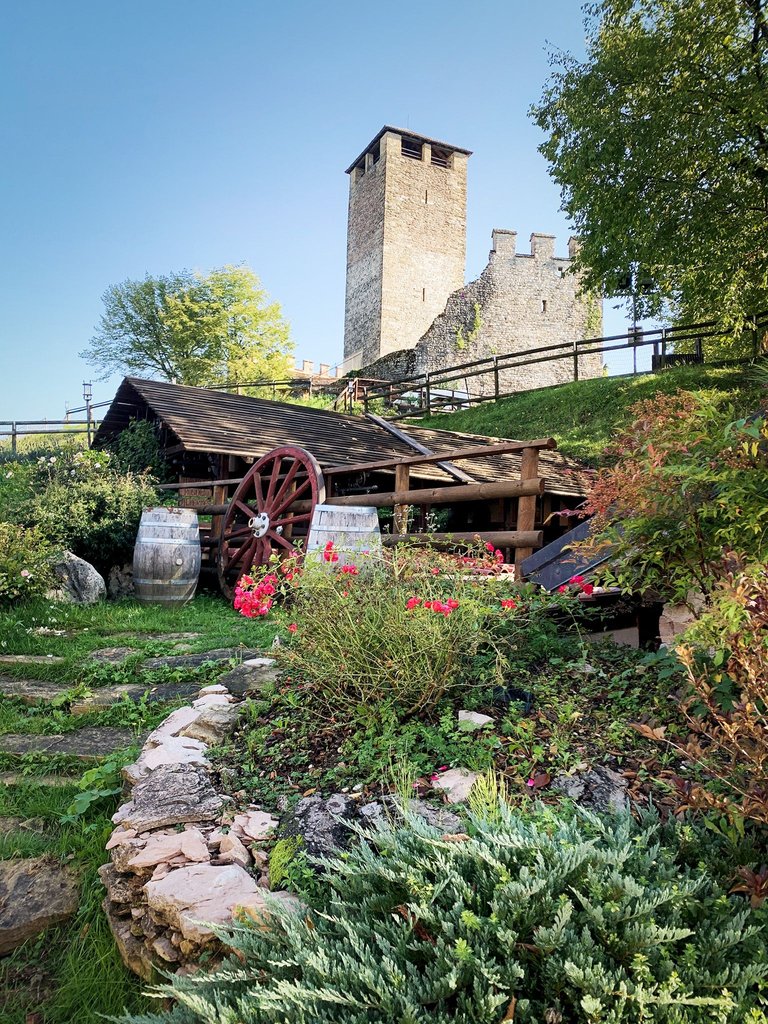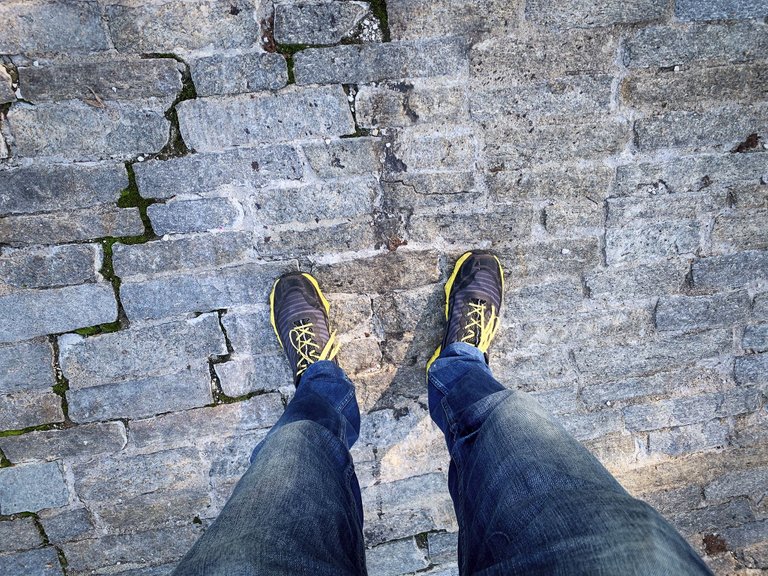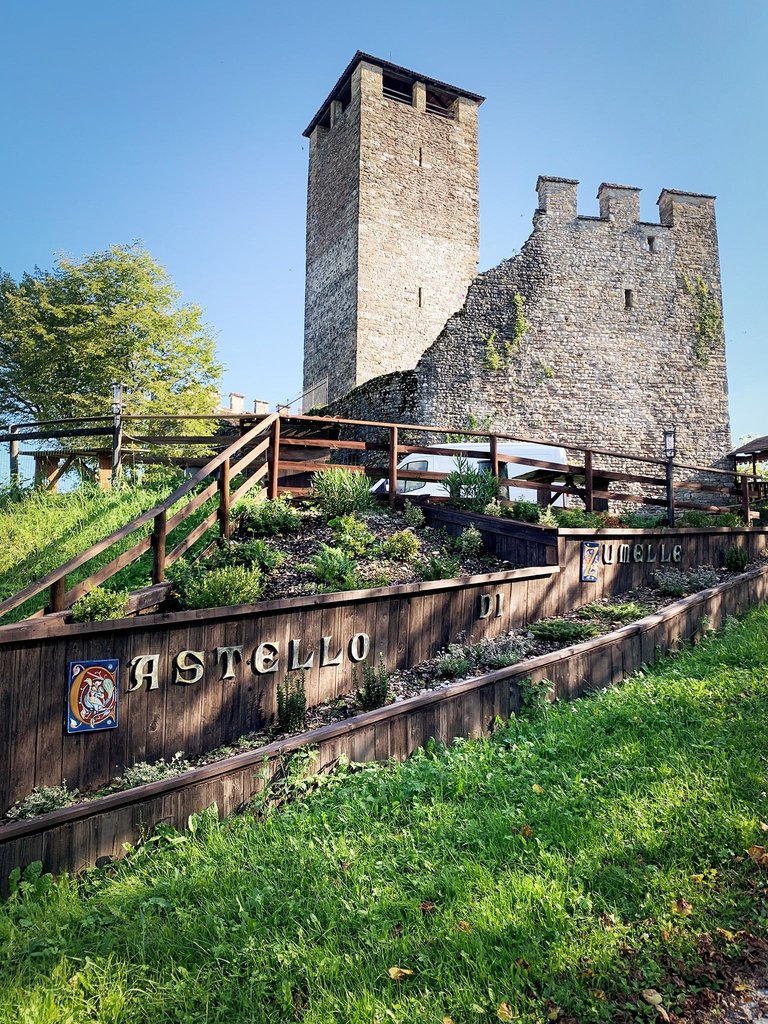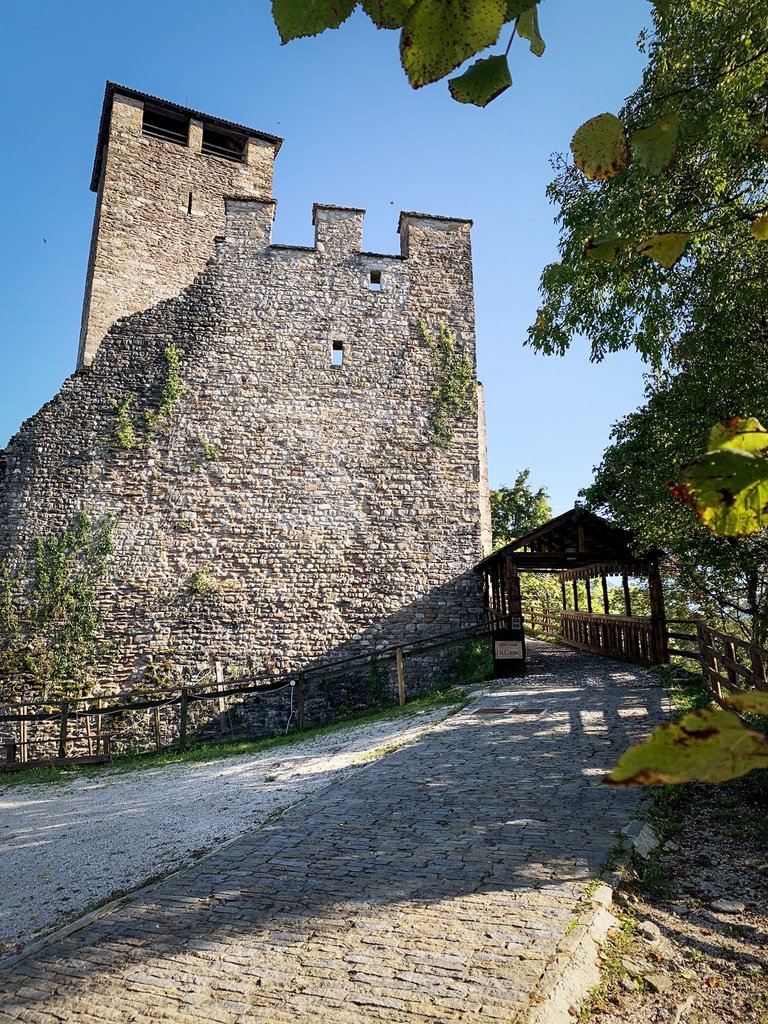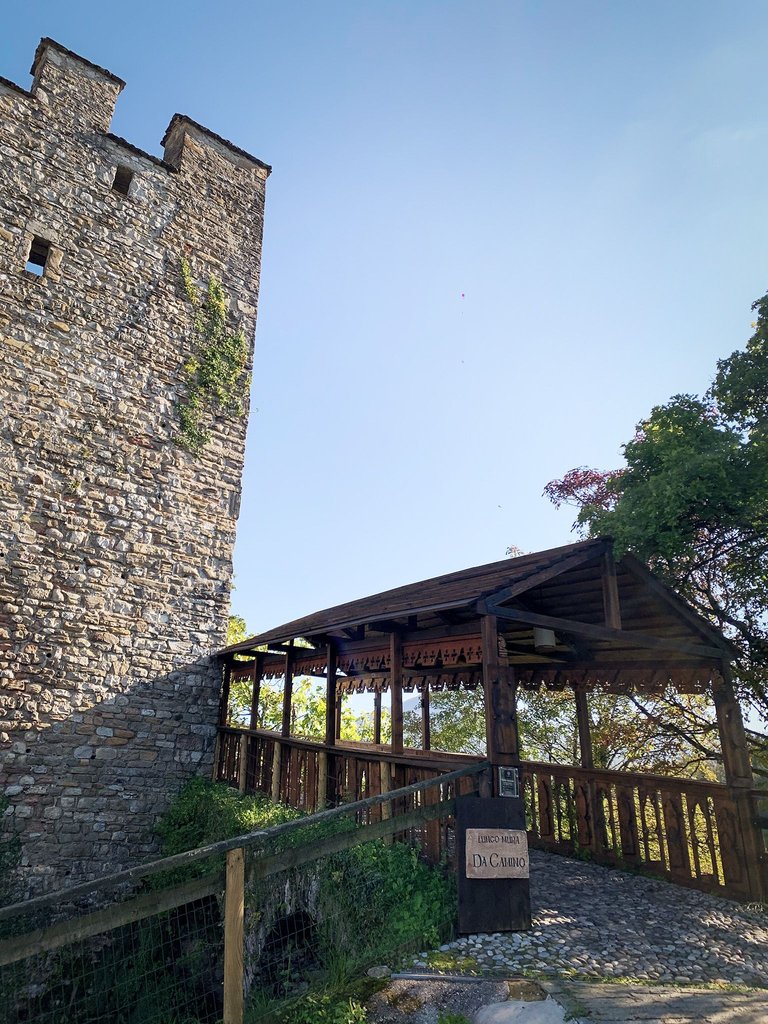 Through a wooden bridge with a roof you can access along the walls of the castle.
ITA
Attraverso un ponte in legno dotato di copertura si accede costeggiando le mura del castello.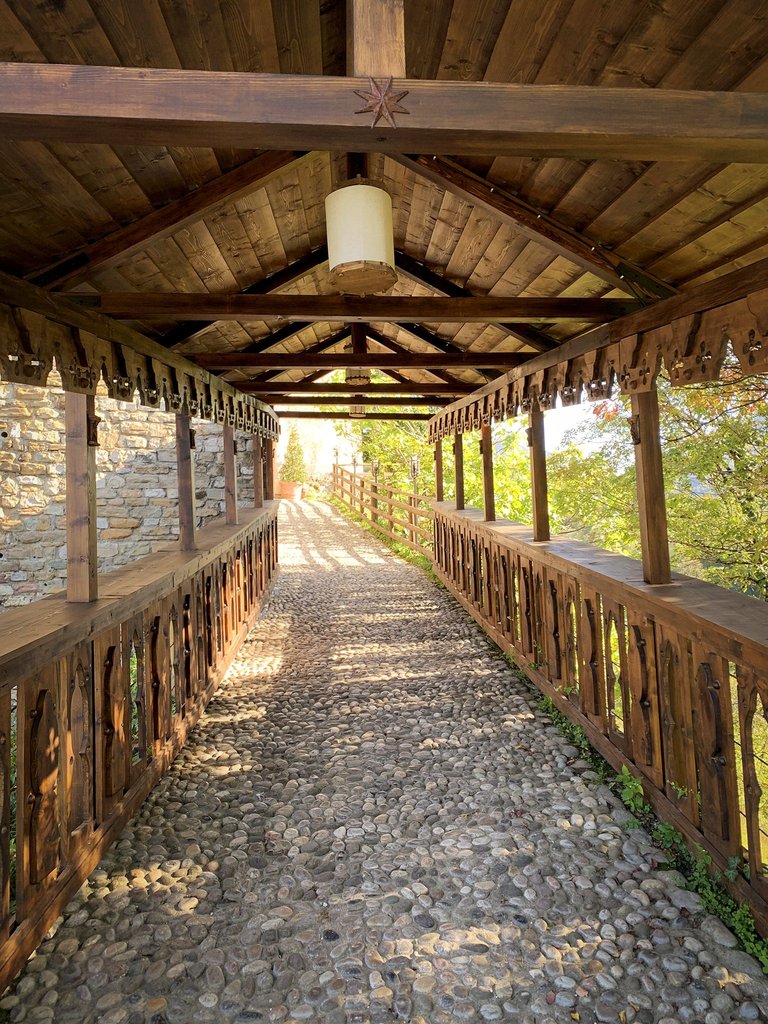 Before entering, I explored the external balcony in order to admire the surrounding landscape.
ITA
Prima di entrare, ho esplorato il ballatoio esterno in modo da ammirare il paesaggio circostante.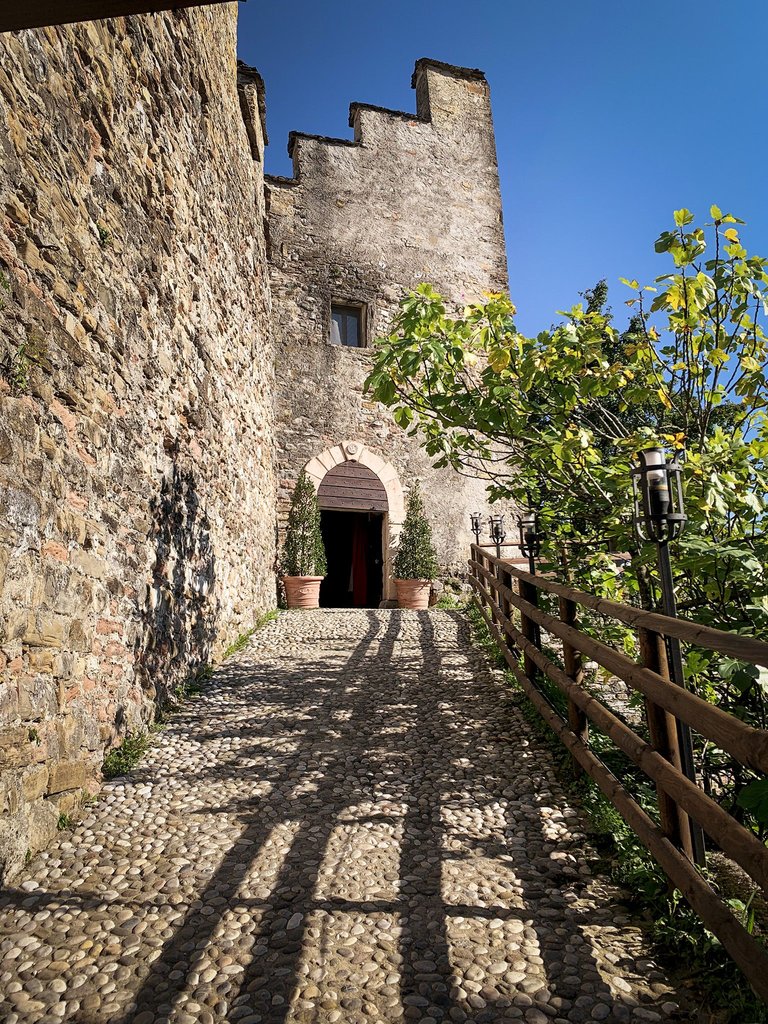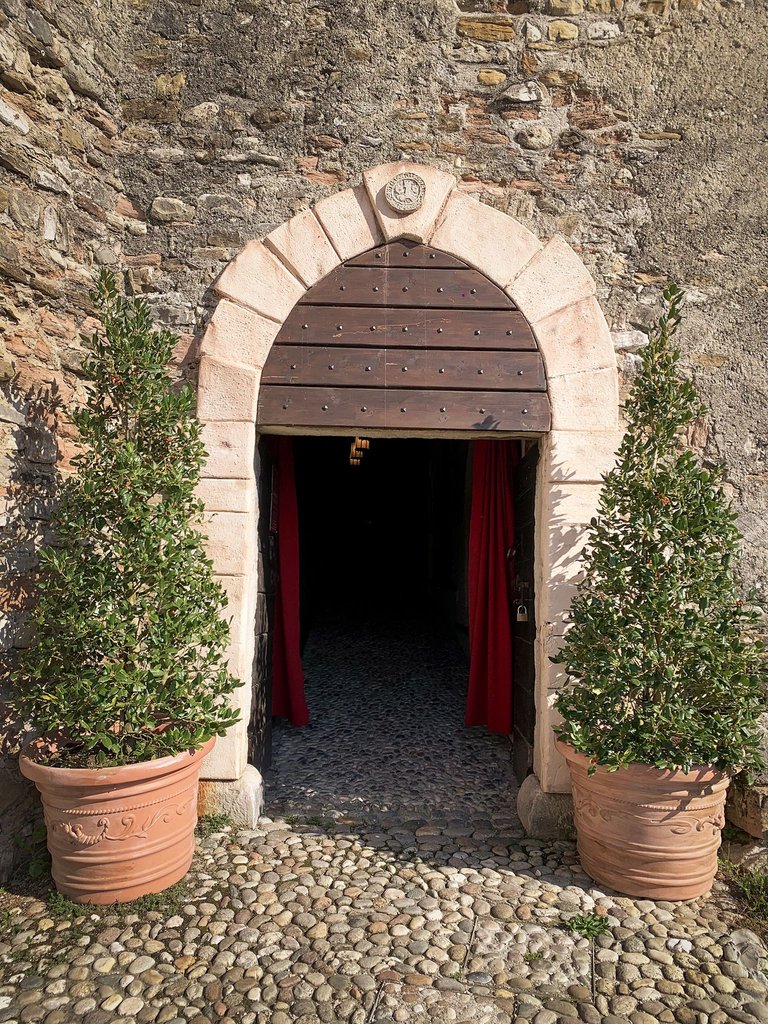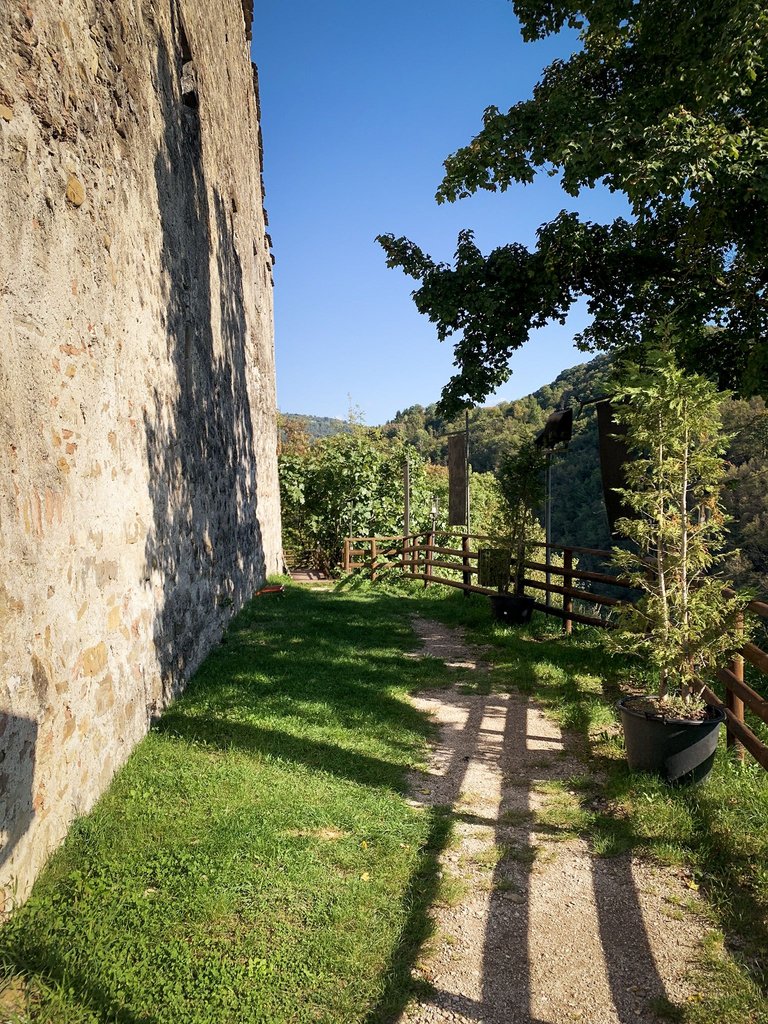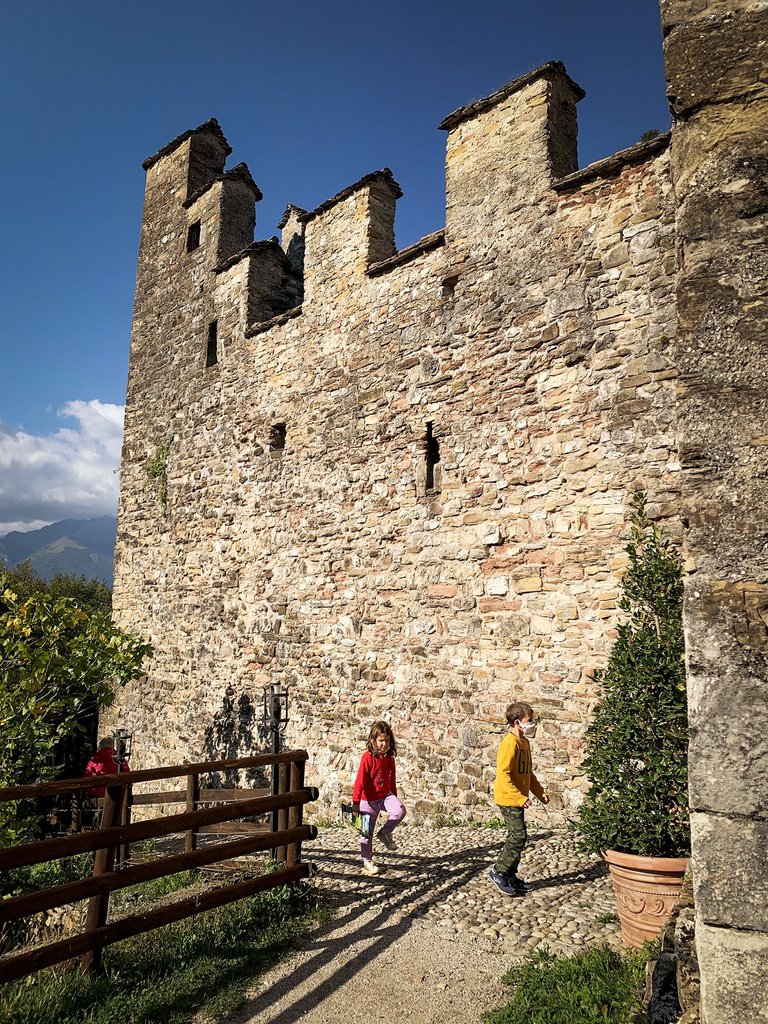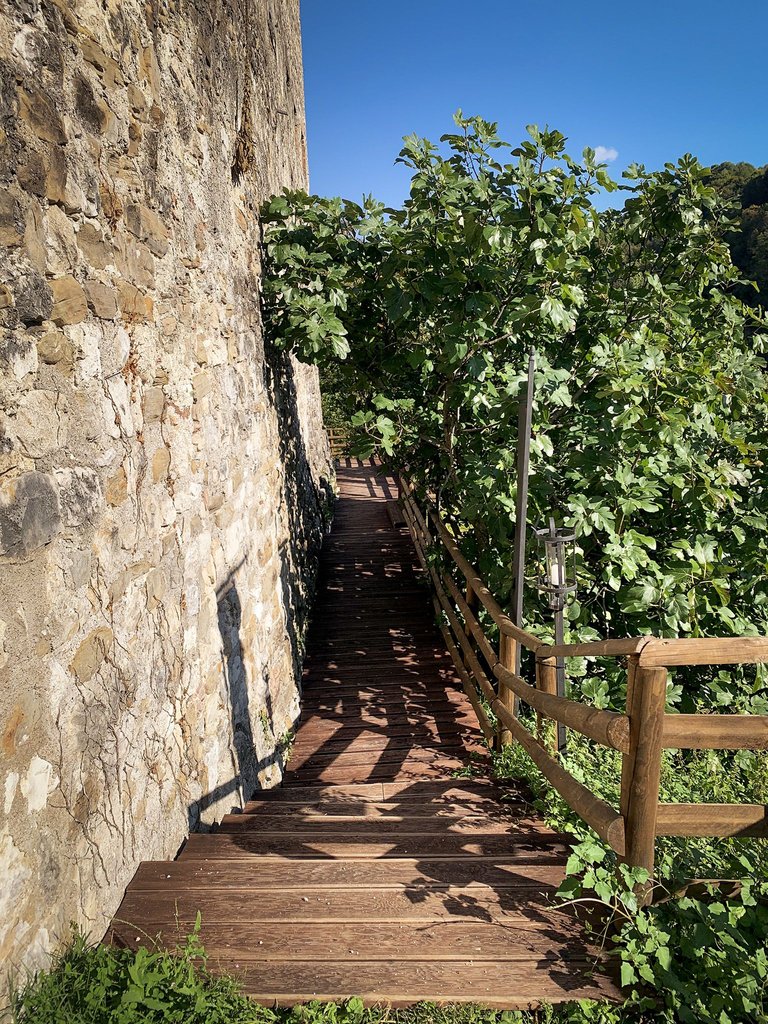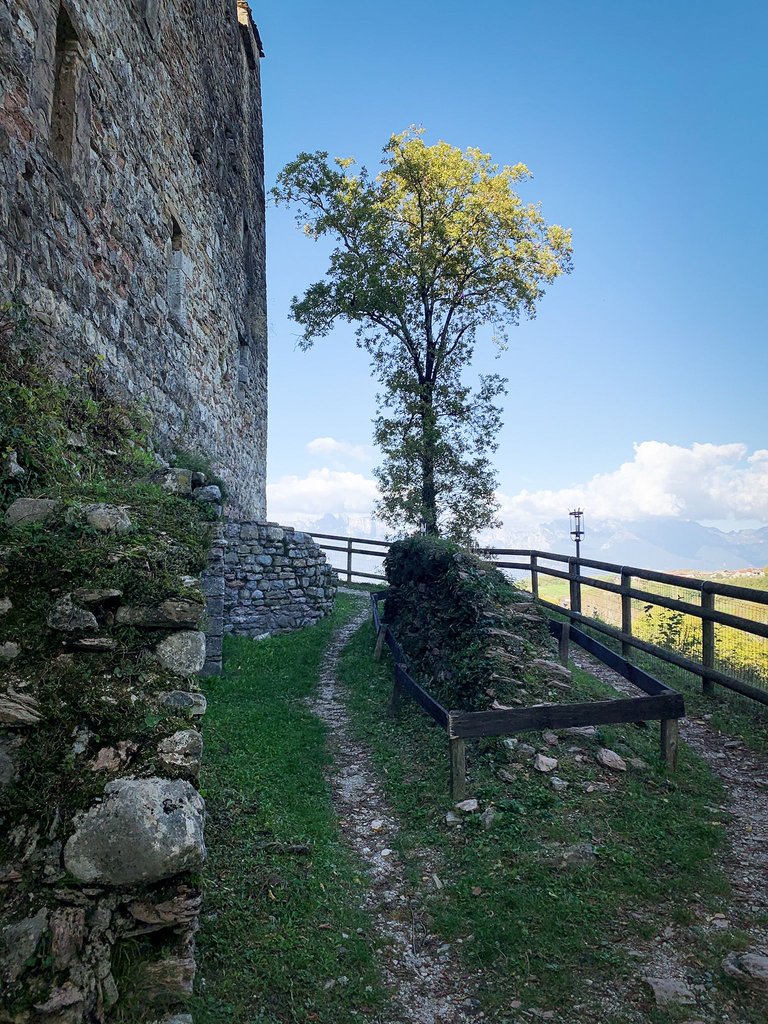 As soon as you cross the entrance threshold you can see on the sides of the room tools and instruments that were used to work leather, iron, fabrics etc...
ITA
Appena varcata la soglia d'ingresso si possono osservare ai lati della stanza utensili e strumenti che venivano utilizzati per lavorare la pelle, il ferro i tessuti ecc...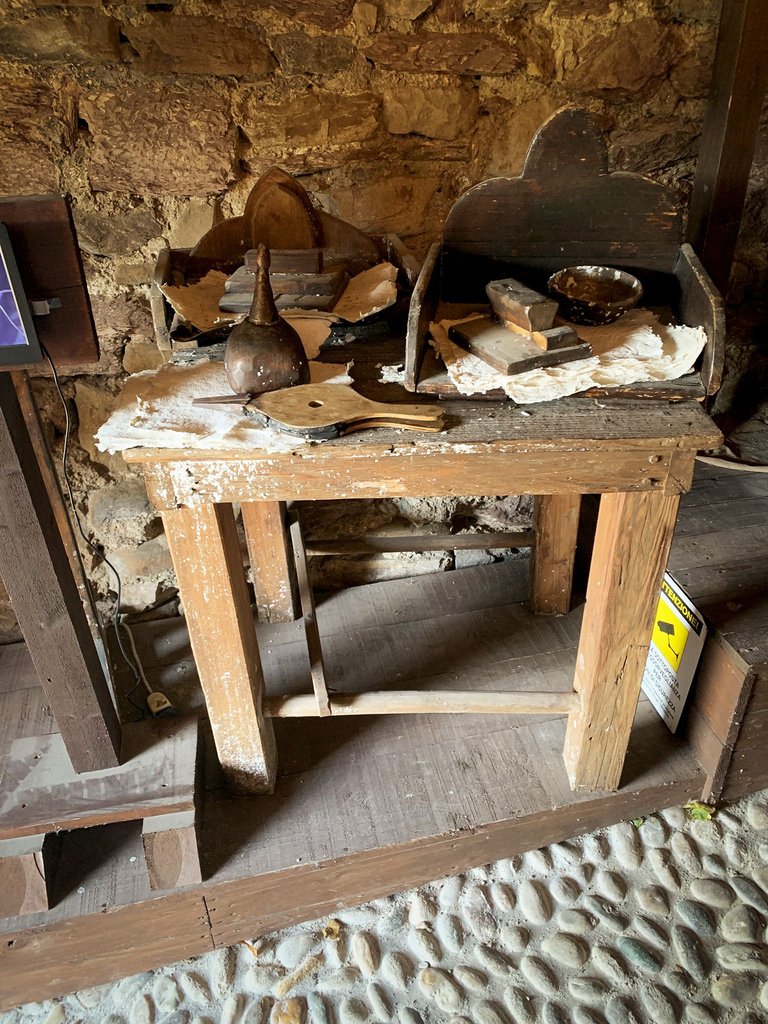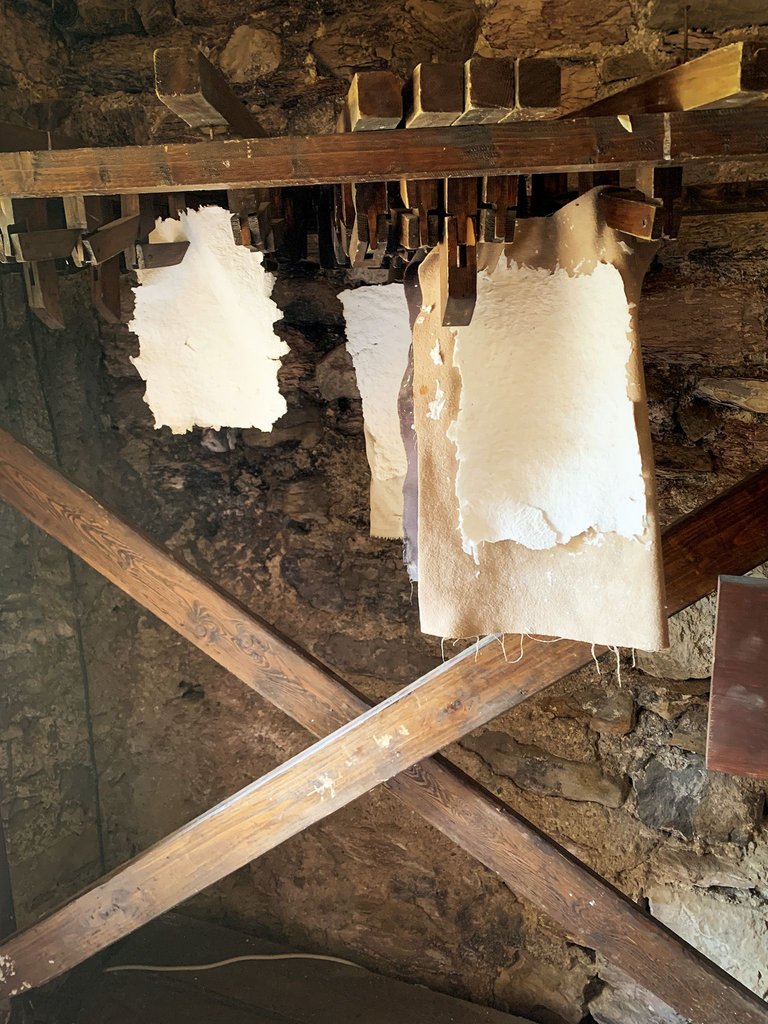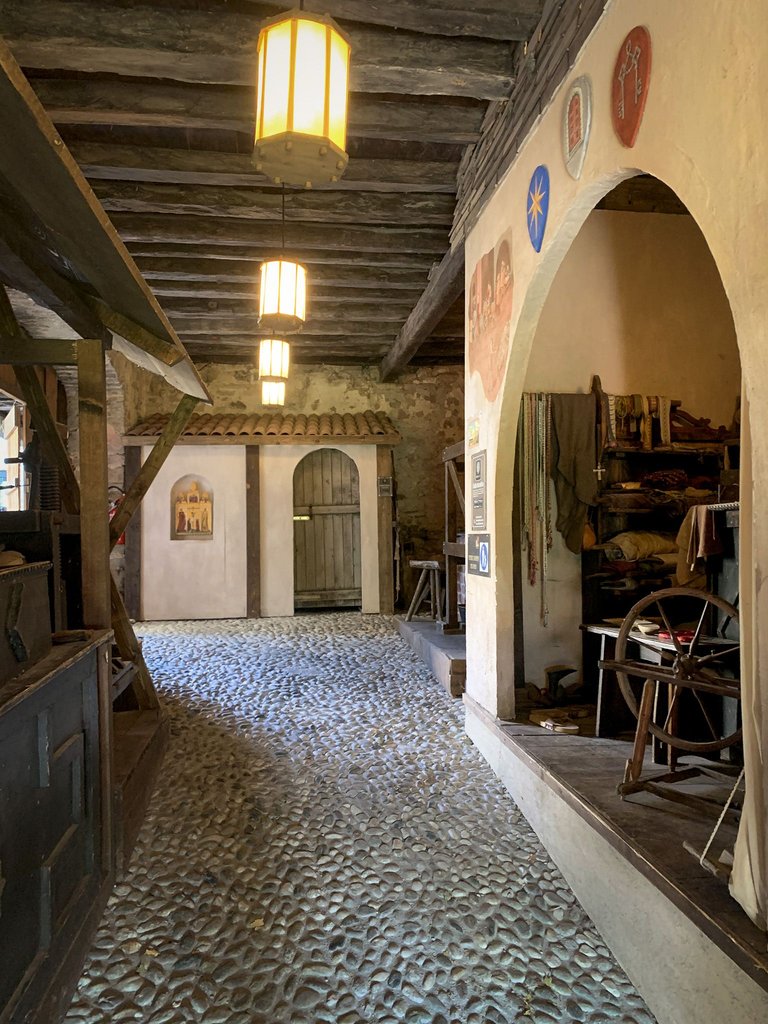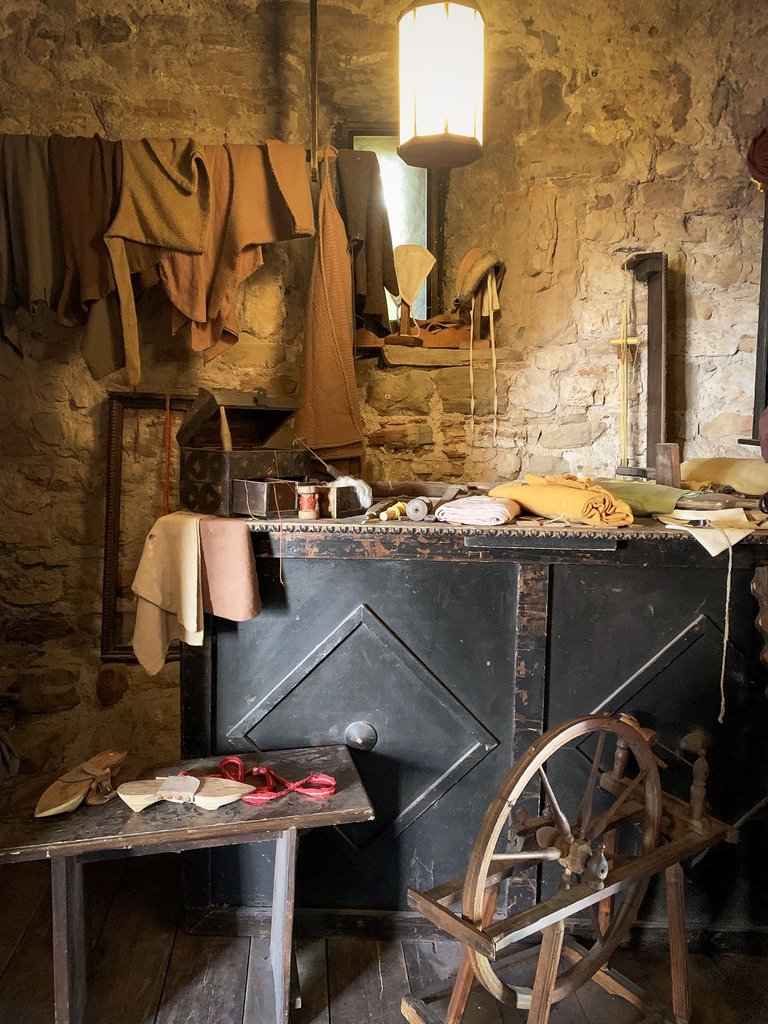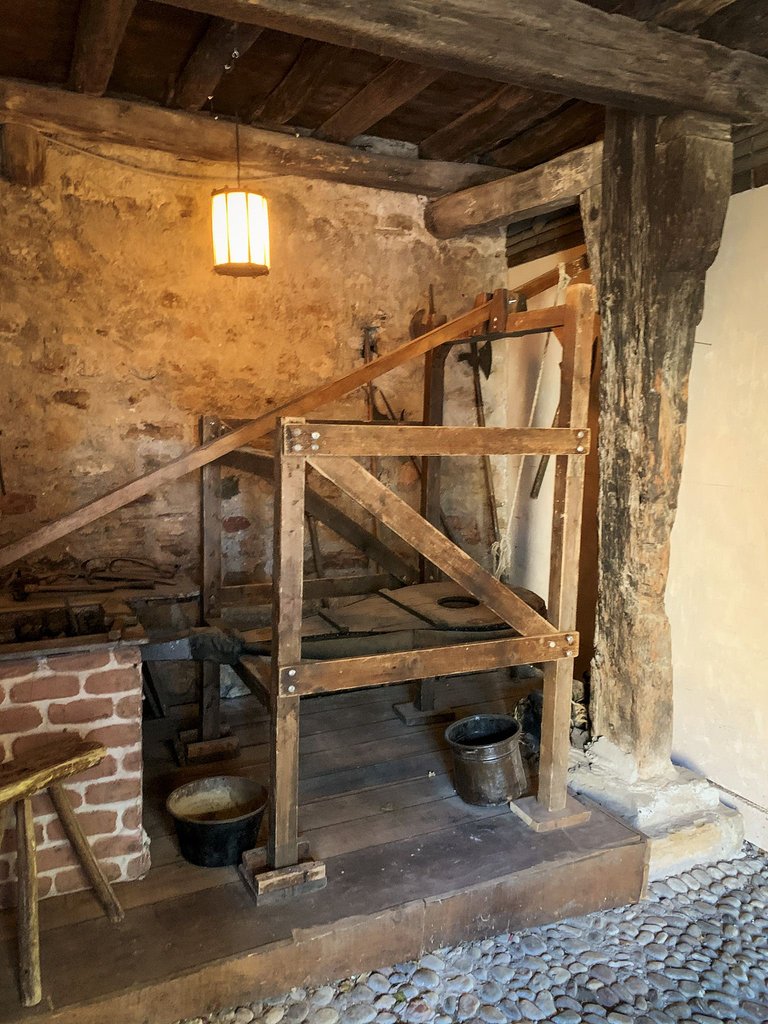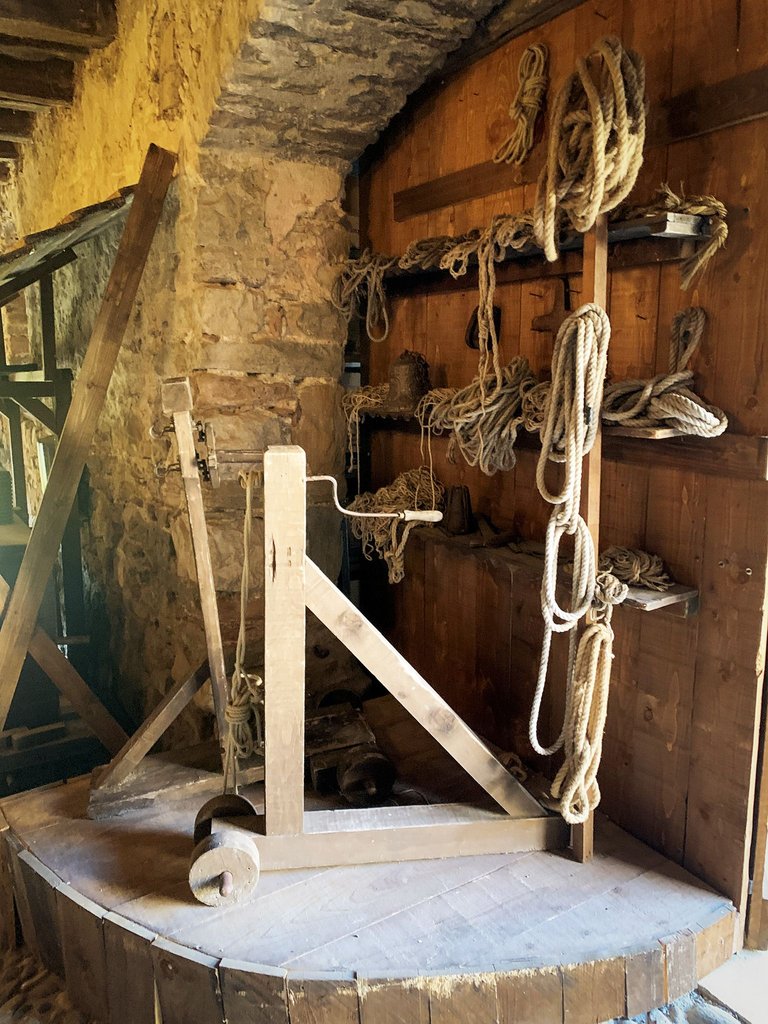 Continuing on, you enter the internal courtyard with a high tower that stands out from the rest of the castle.
ITA
Proseguendo si accede al cortile interno con un'alta torre che svetta rispetto al resto del castello.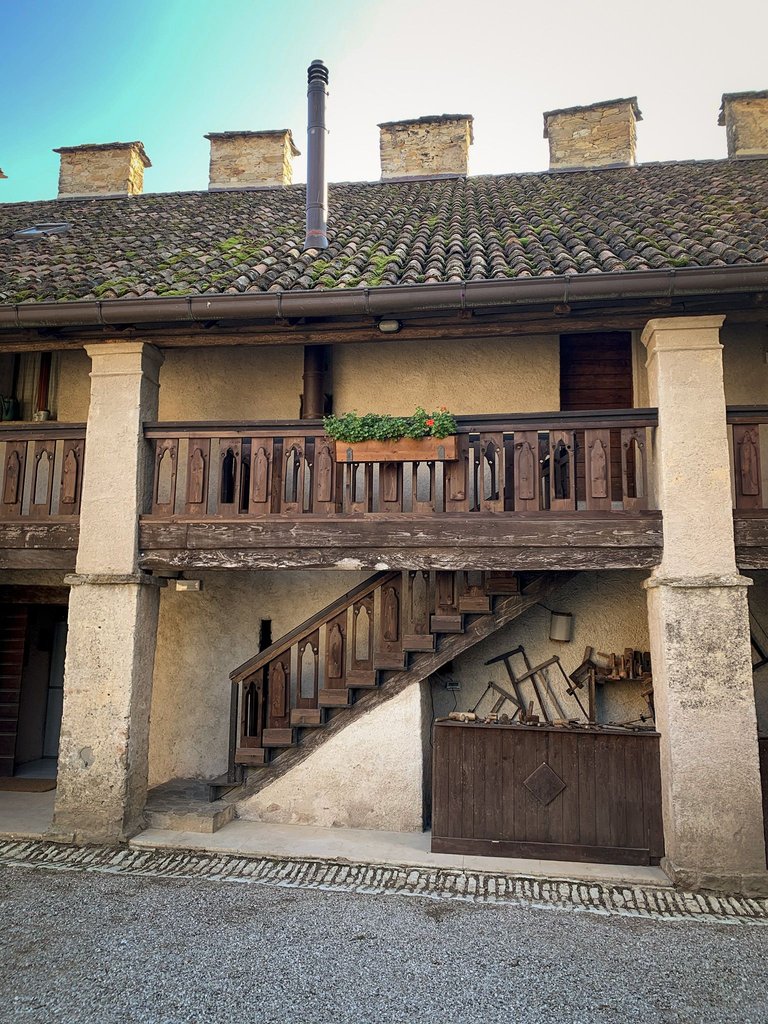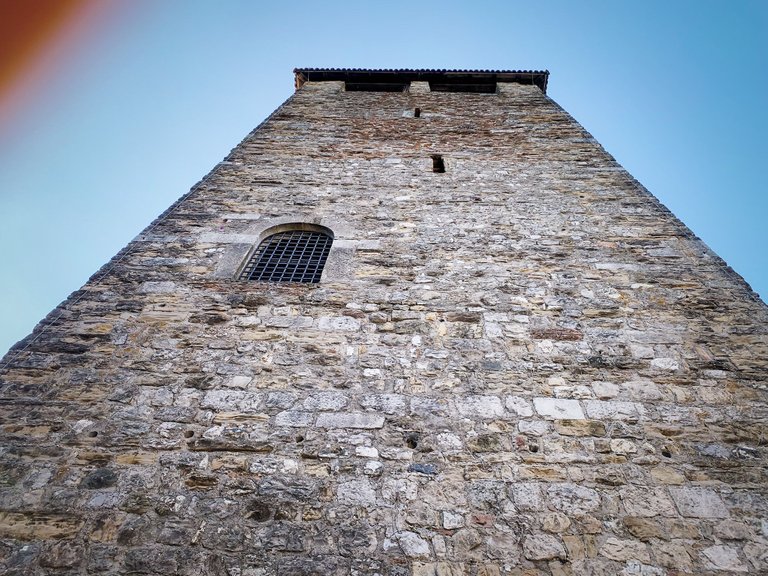 The wealthiest family lived in the tower and the best thing is that I was able to visit it.
ITA
Nella torre abitava la famiglia più benestante e la cosa più bella è che sono potuto entrare a visitarla.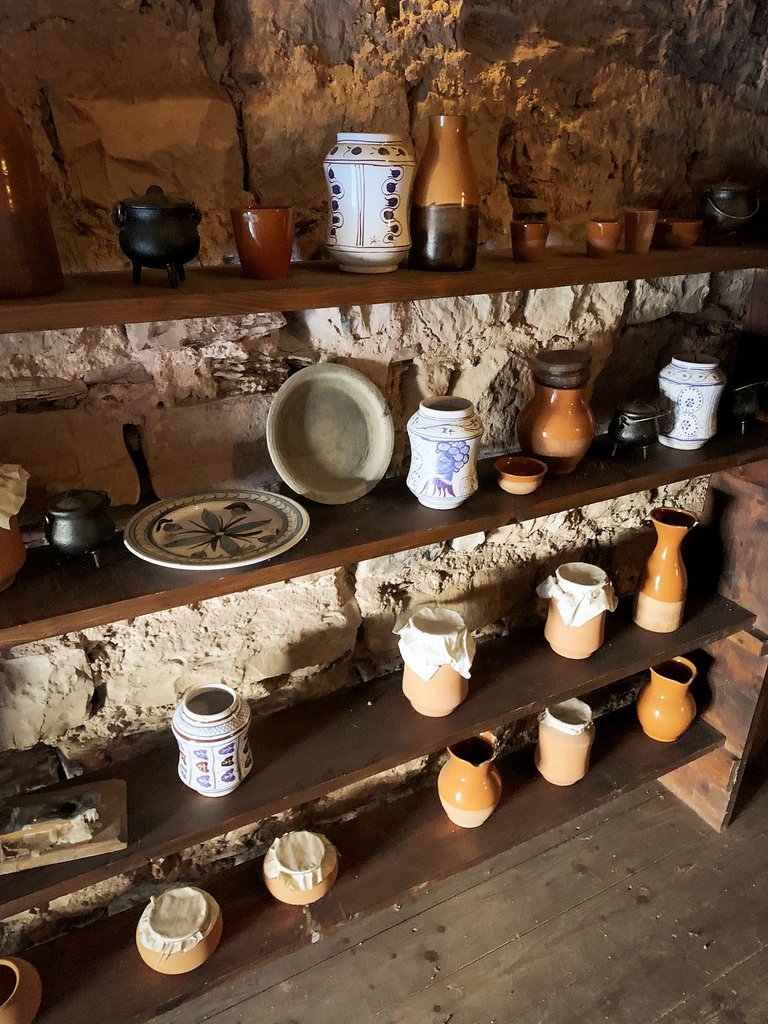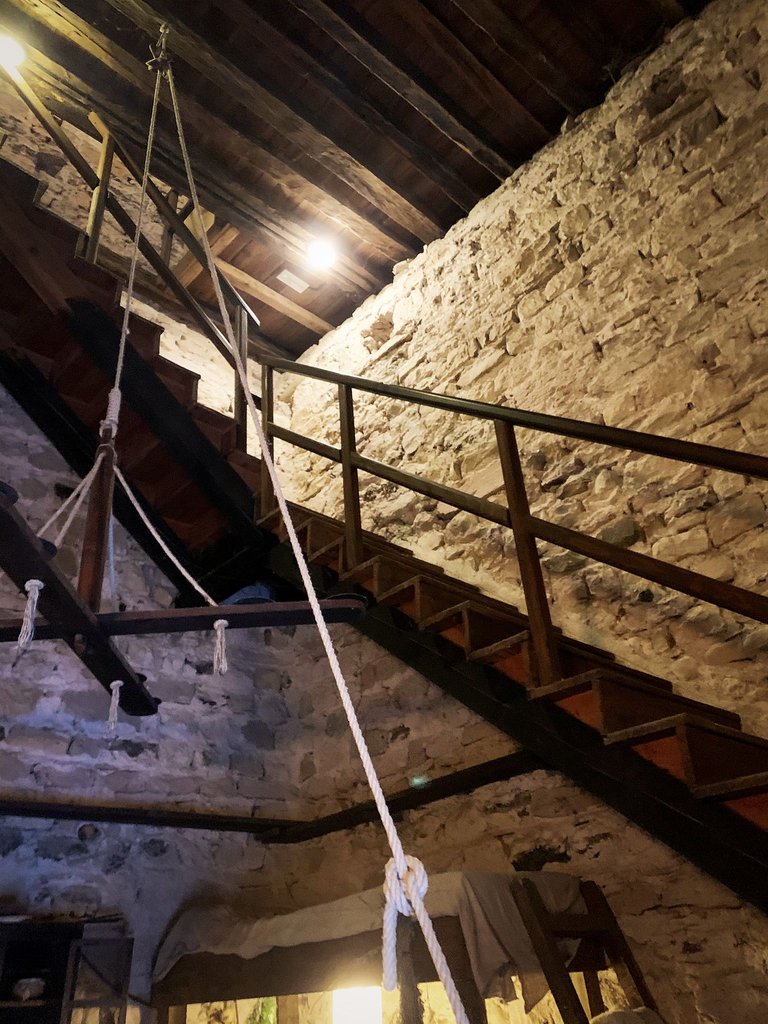 The floors were all furnished and through a very steep wooden staircase which I believe was original, I slowly climbed to the roof.
ITA
I piani erano tutti arredati e attraverso una scala ripidissima in legno che credo fosse originale, sono salito piano piano verso il tetto.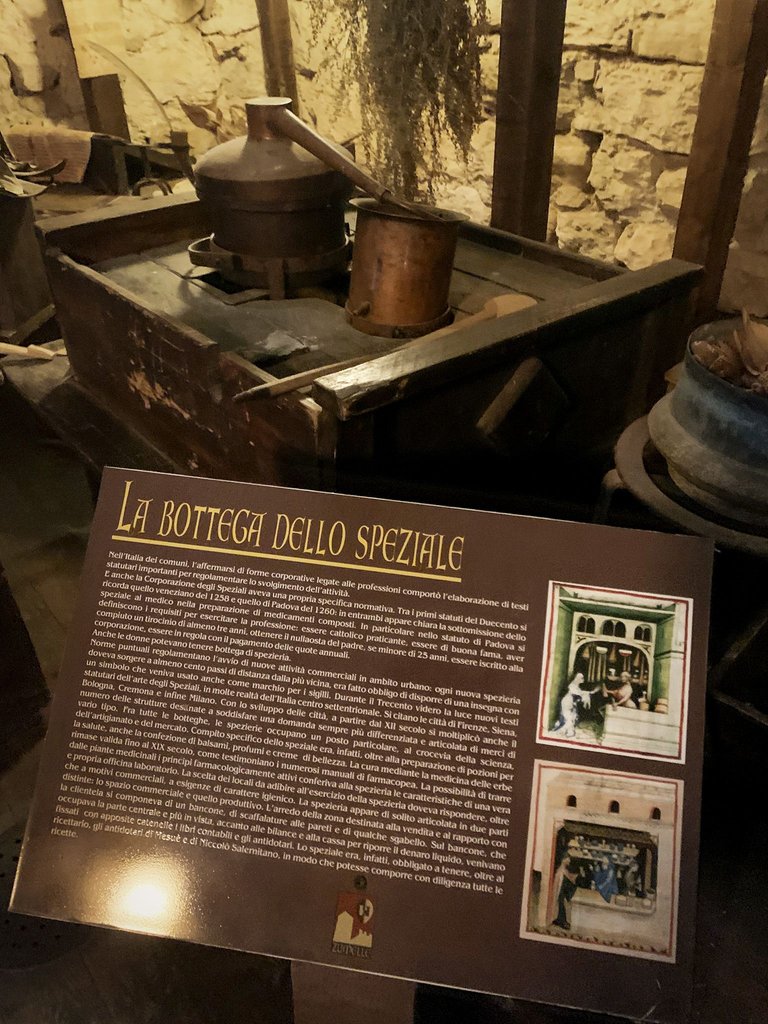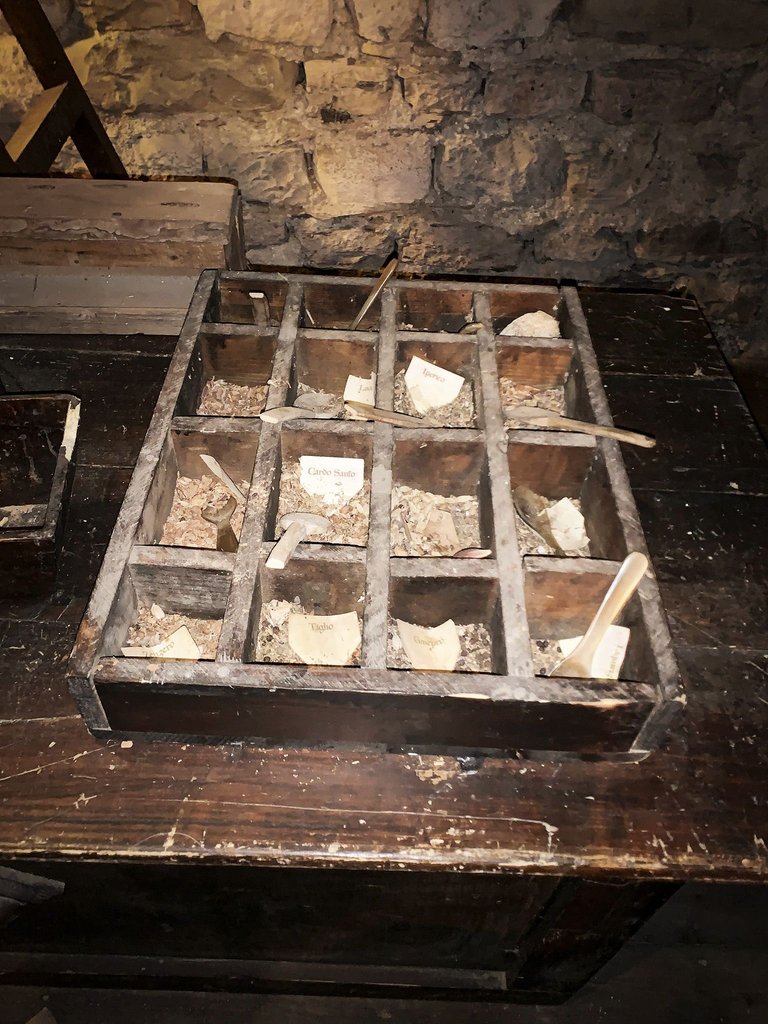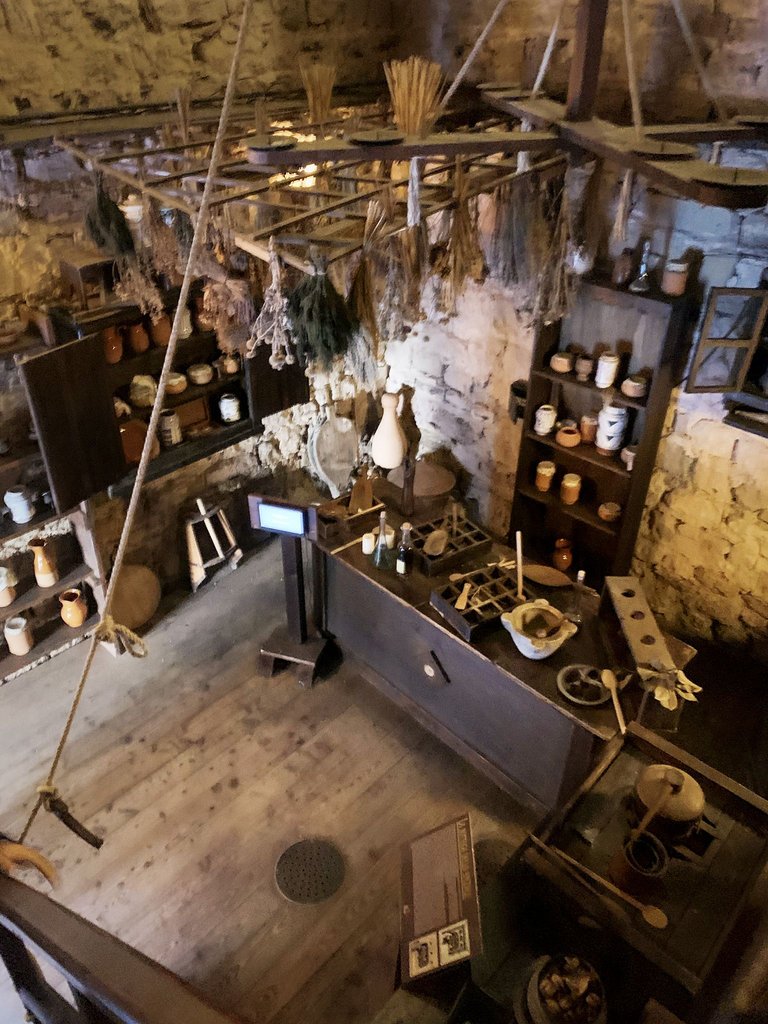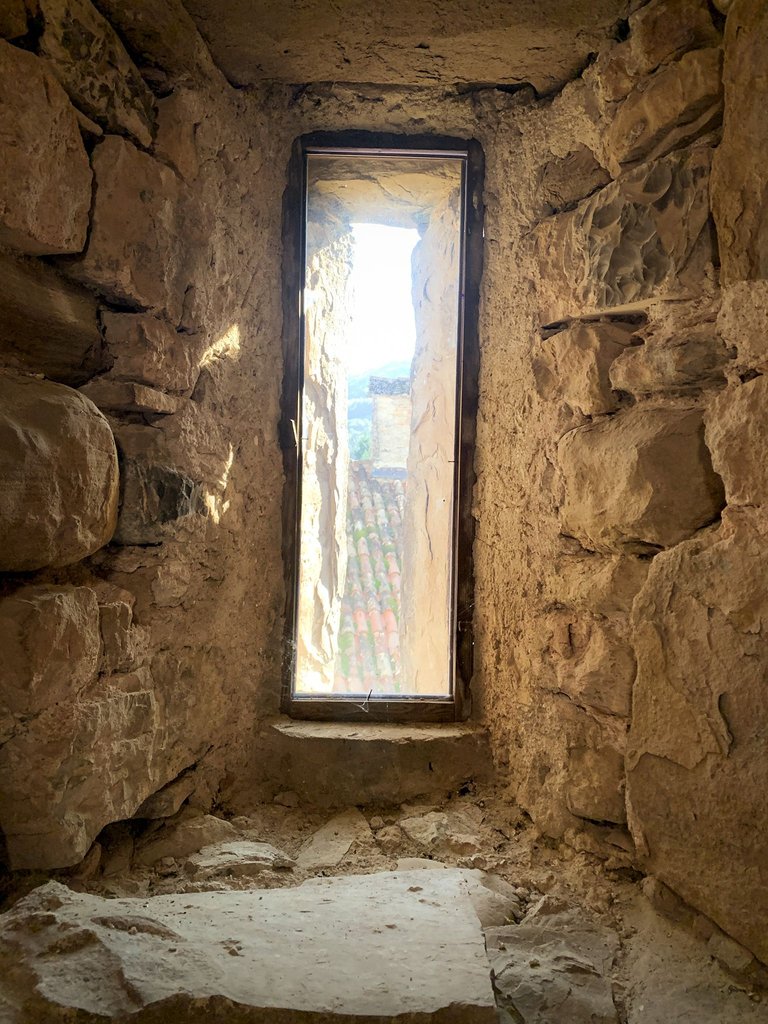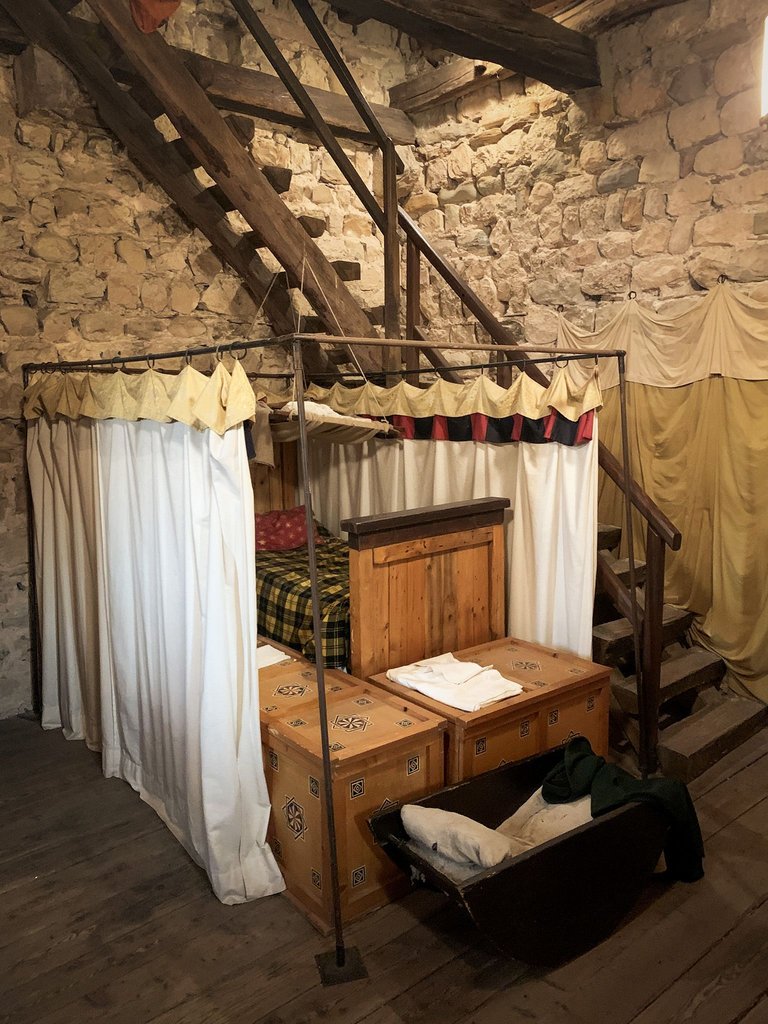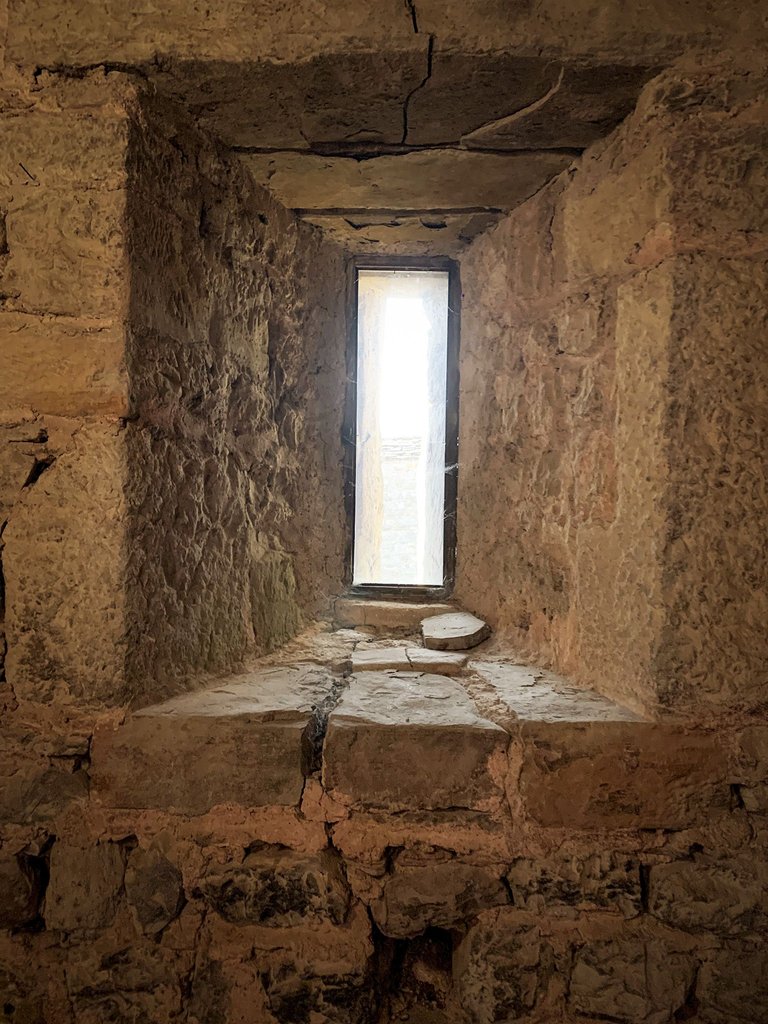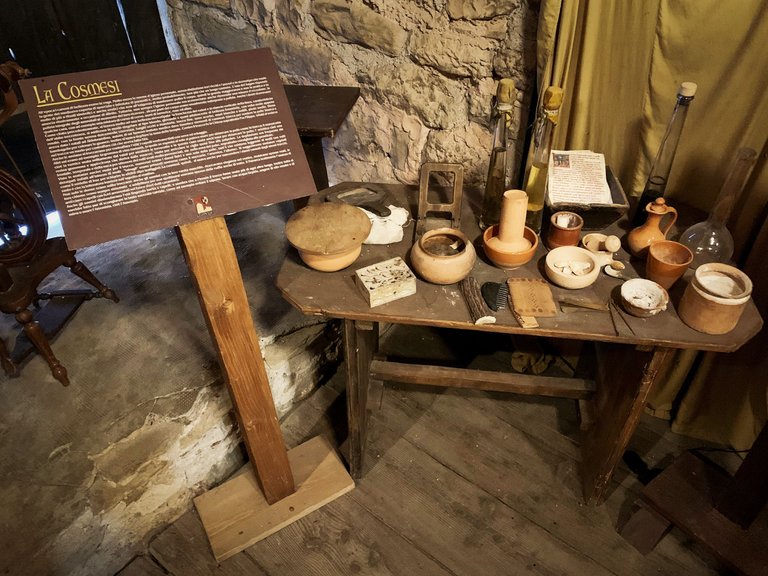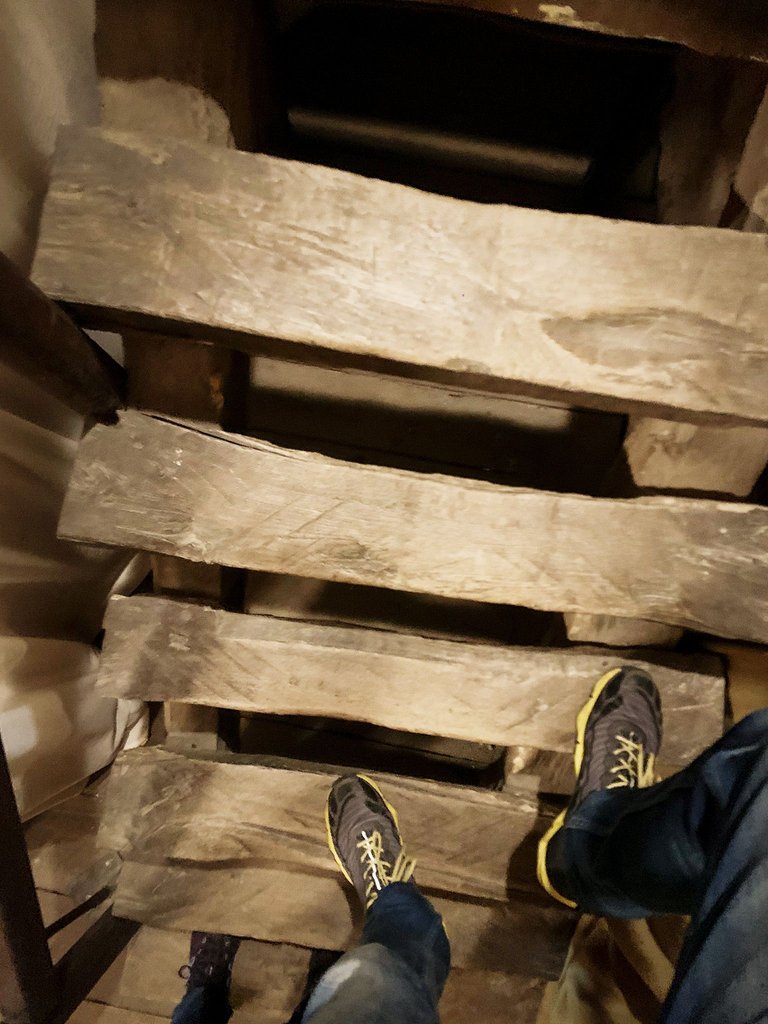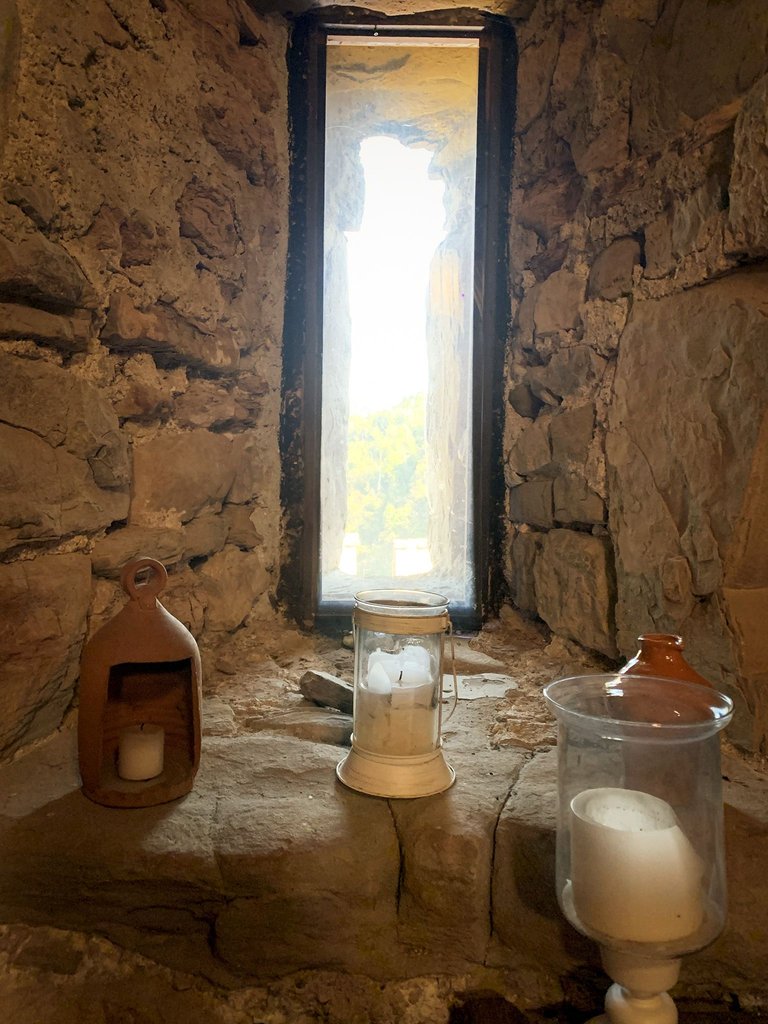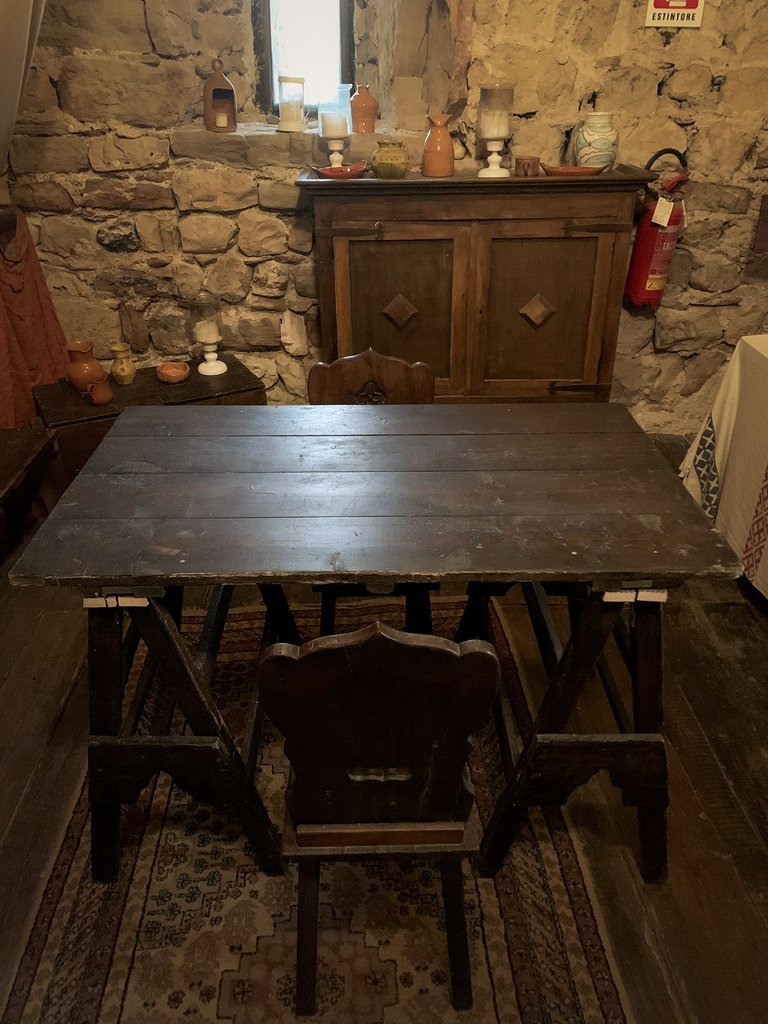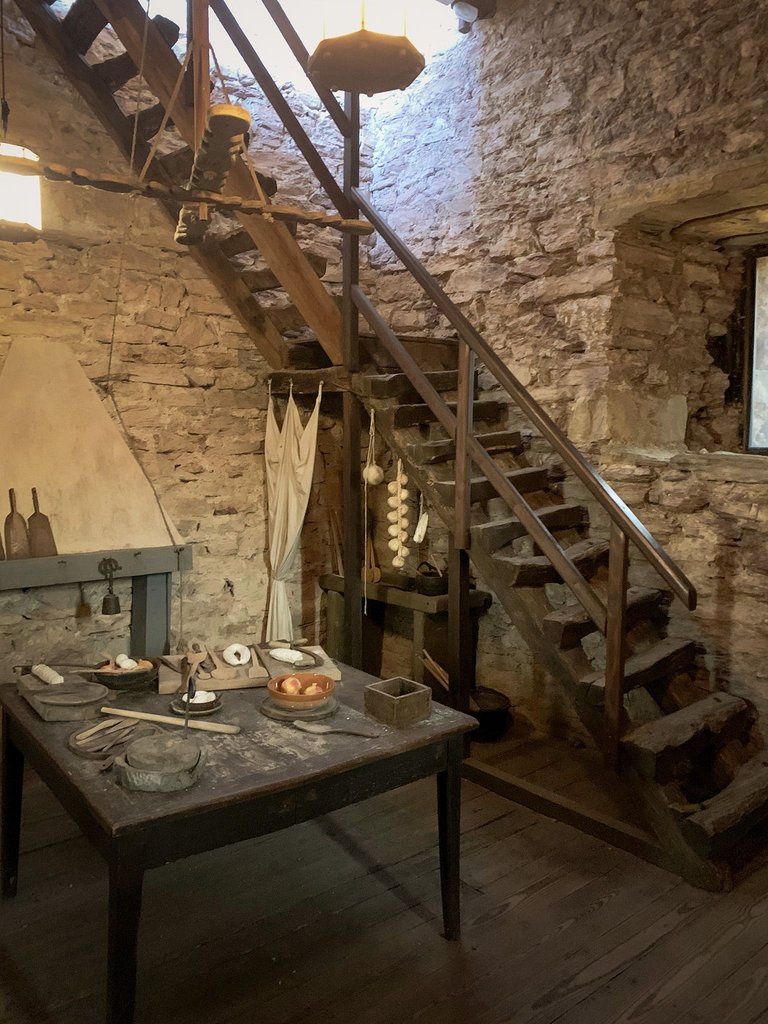 It is the first time that I have visited a castle with rooms furnished with antiques. It seems to go back in time.
ITA
E' la prima volta che visito un castello con le stanze arredate con mobili antichi. Sembra di tornare indietro nel tempo.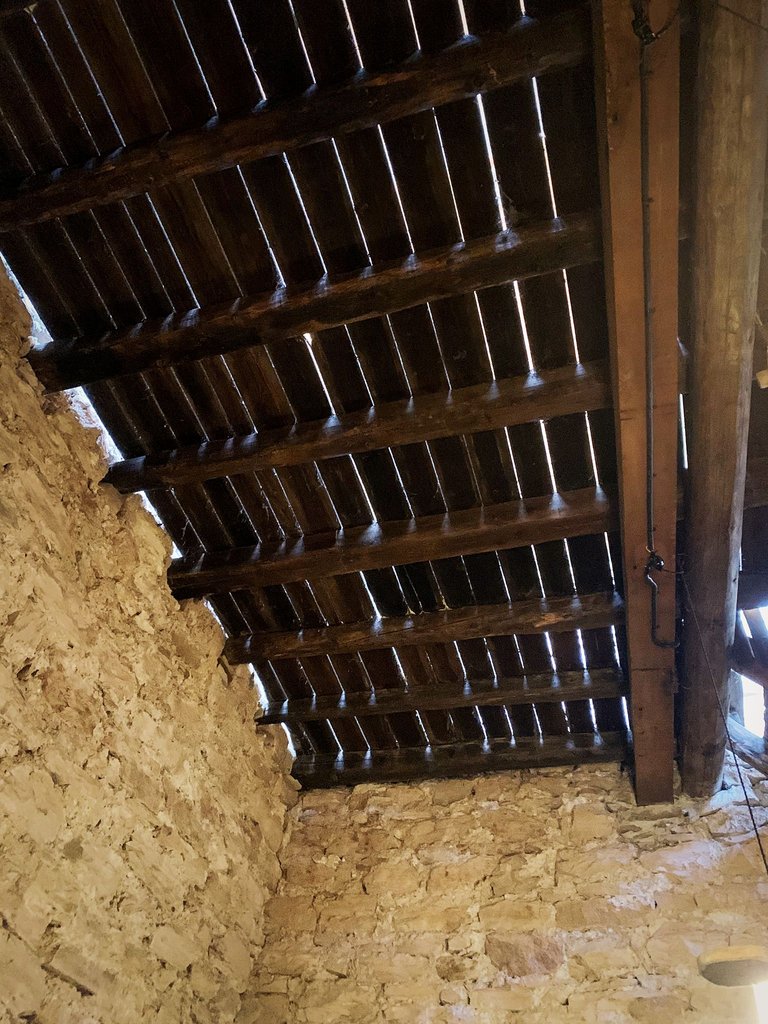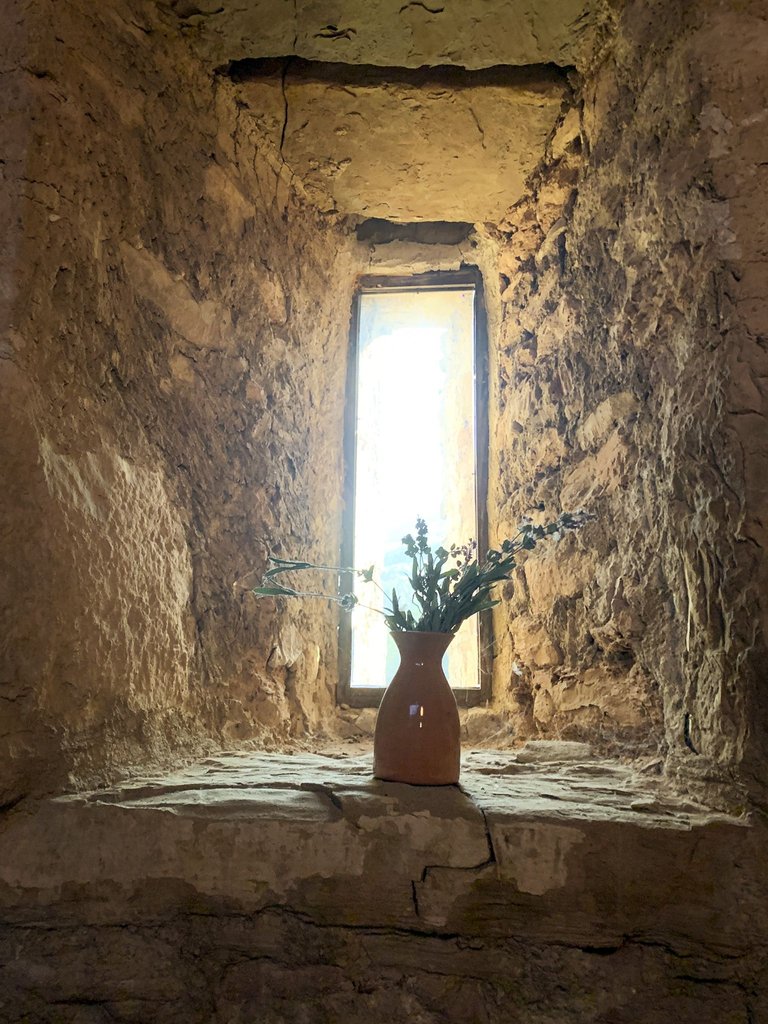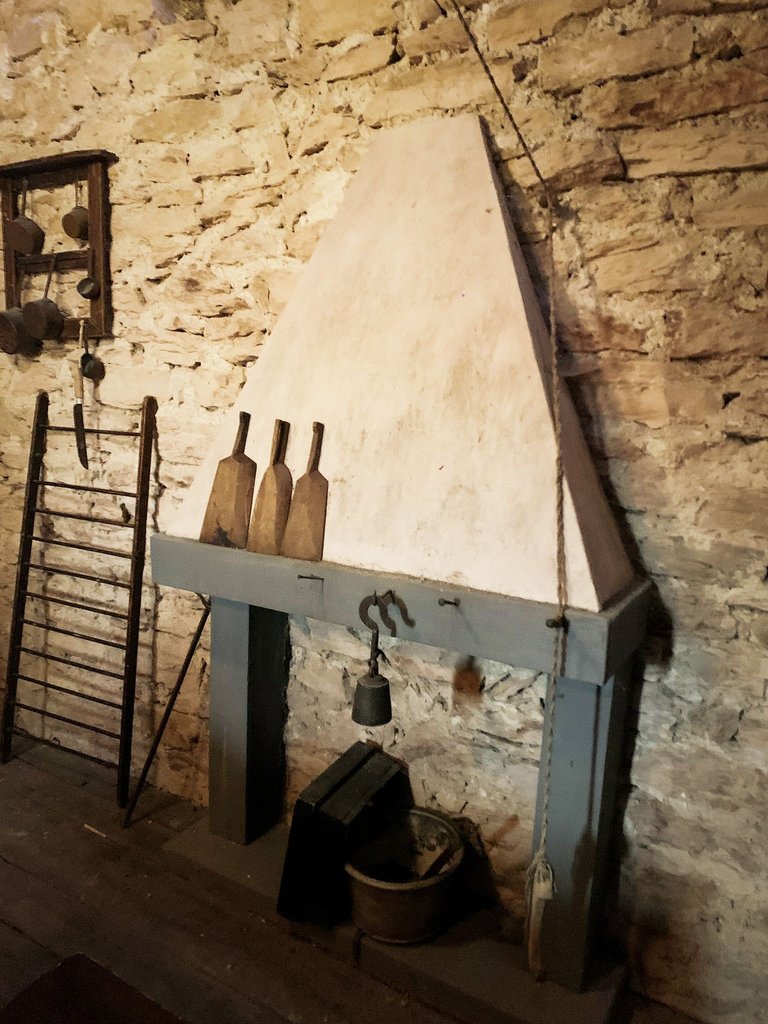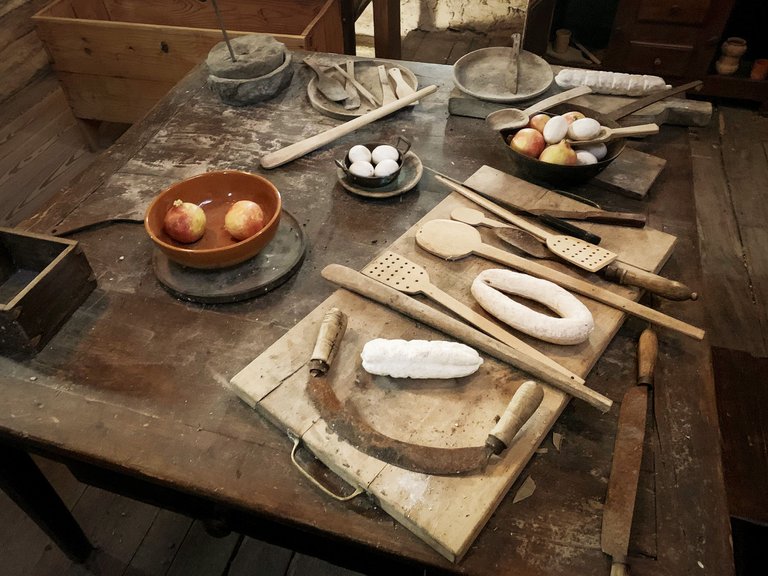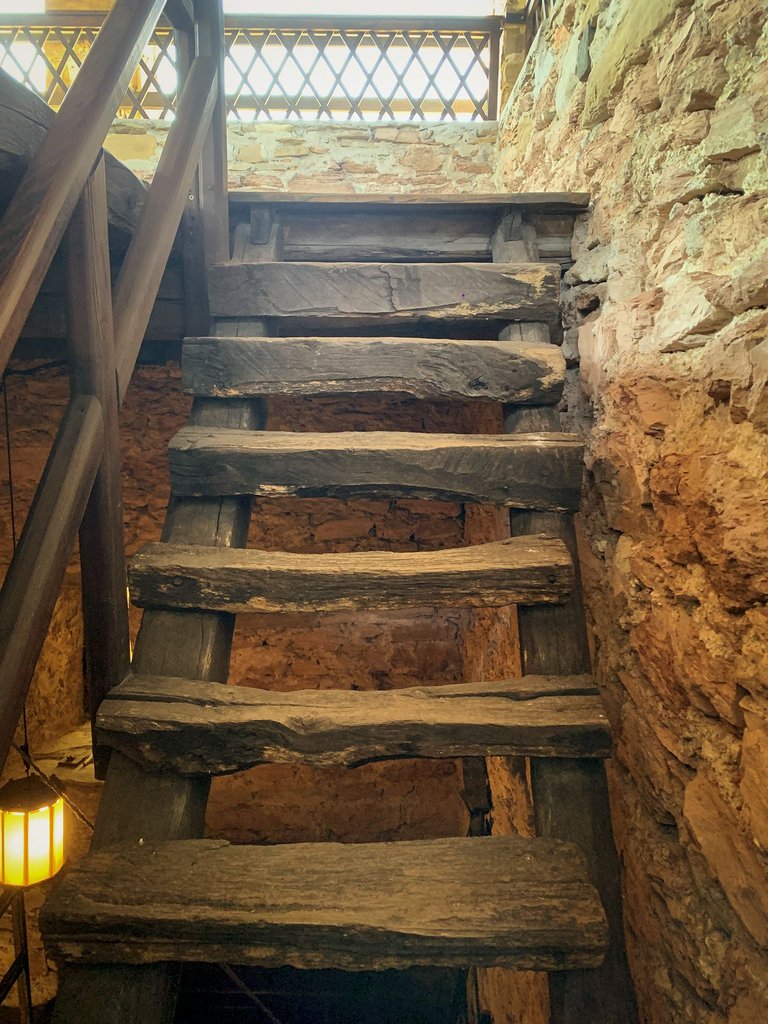 Once you get to the roof, the view is incredible and the feeling is almost like having climbed a mountain.
It is always satisfying to climb to the top of a tower.
ITA
Una volta arrivato sul tetto, la vista è incredibile e la sensazione è quasi come quella di aver scalato una montagna.
E' sempre soddisfacente salire in cima ad una torre.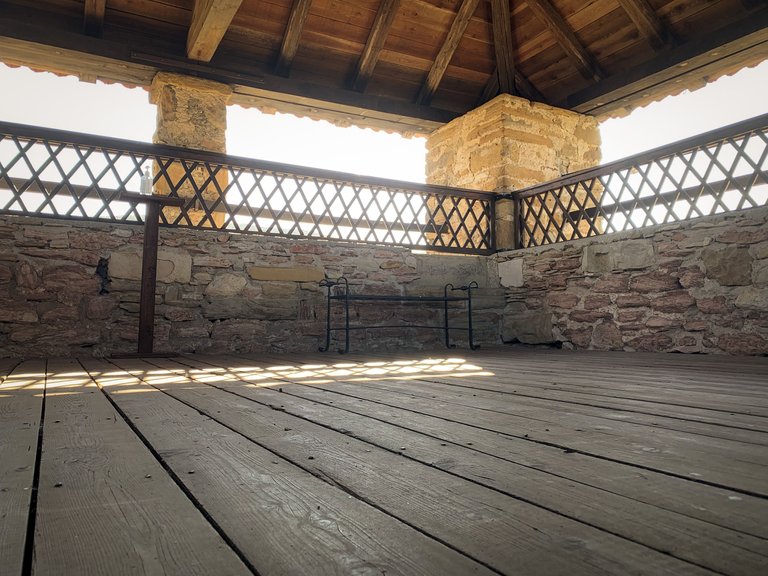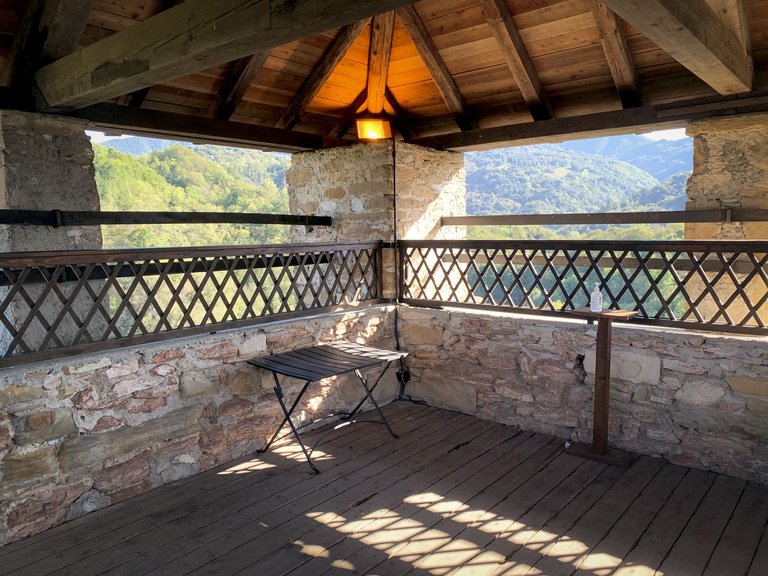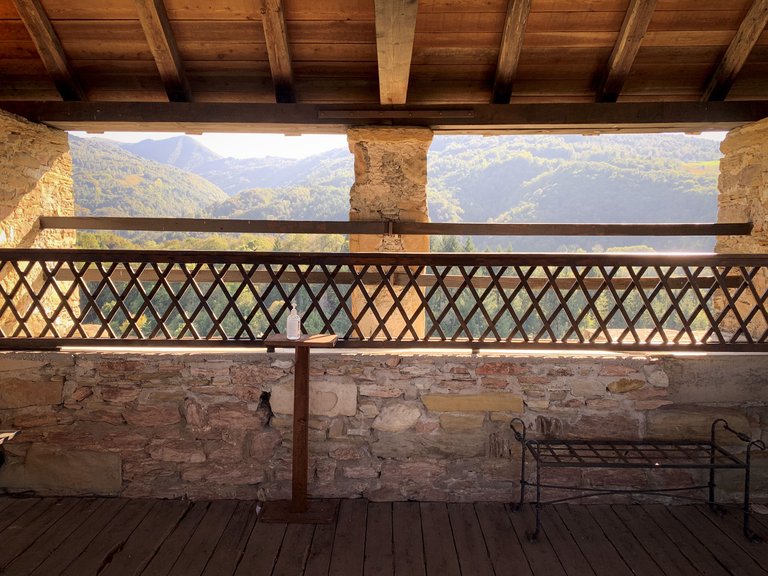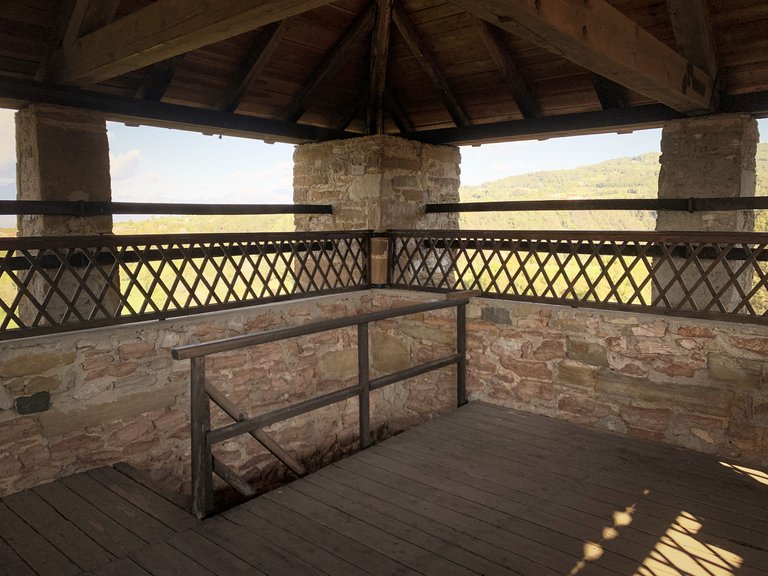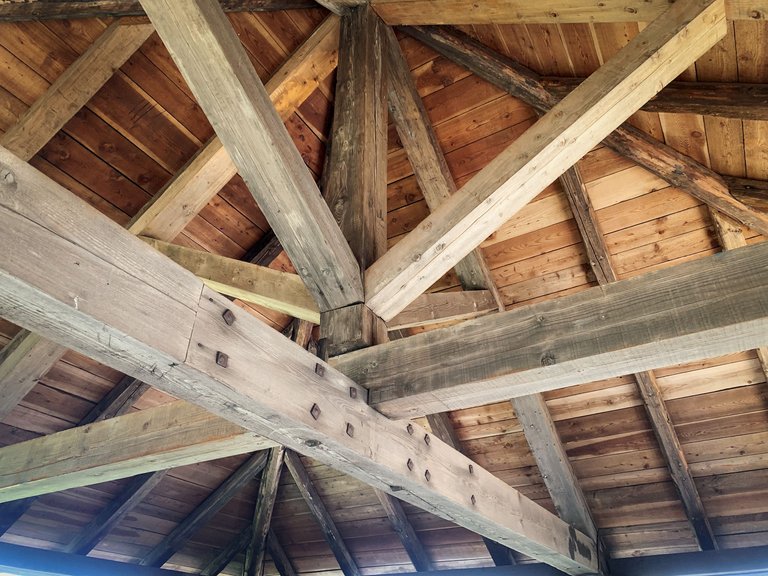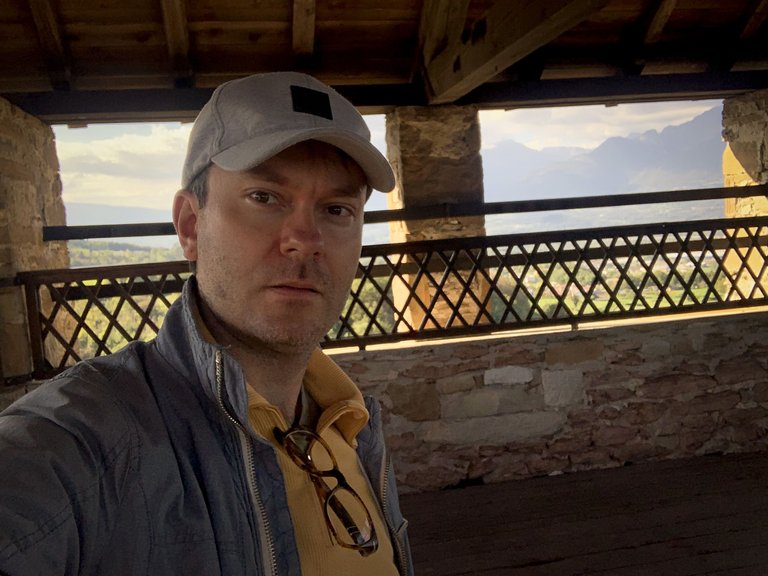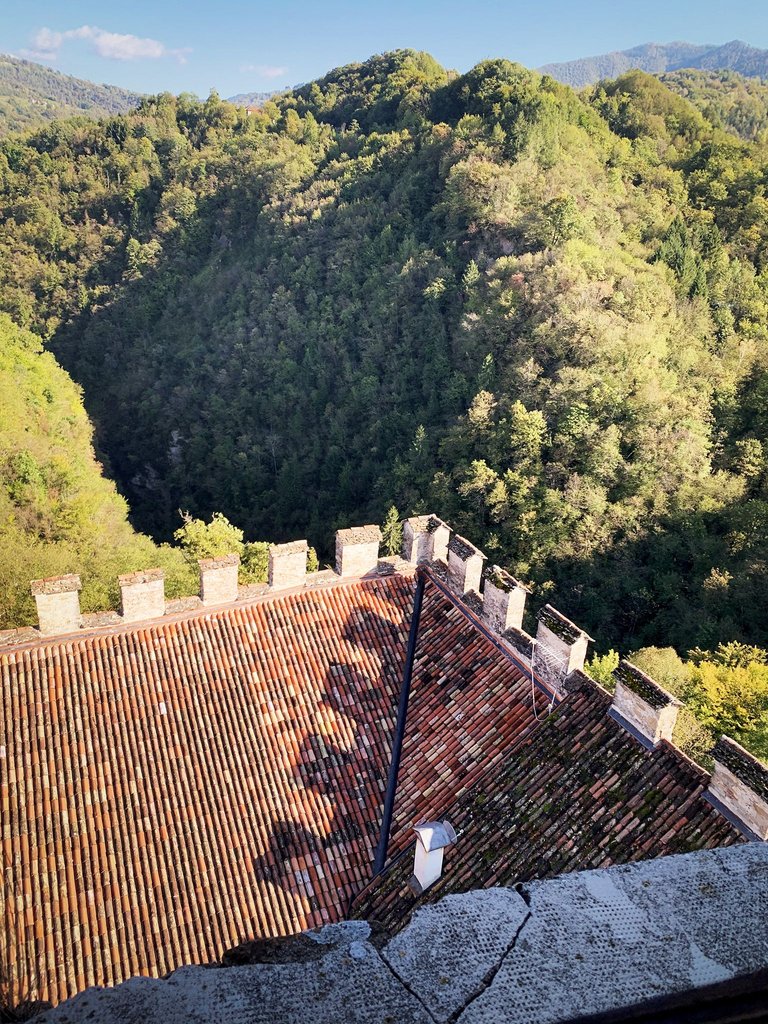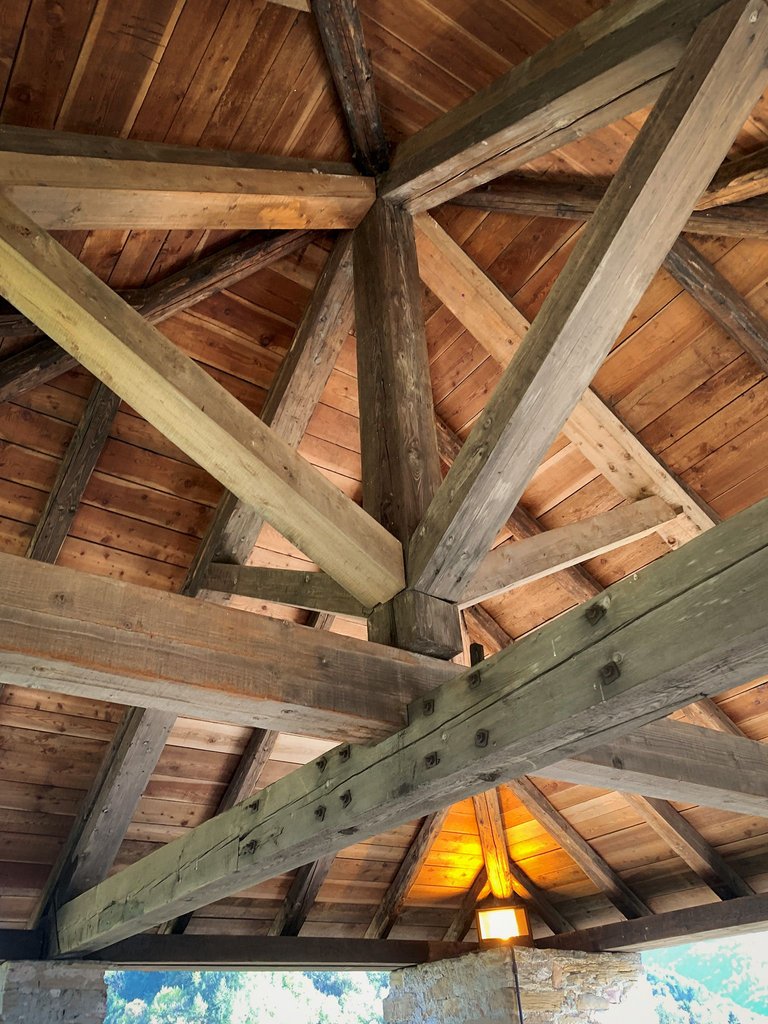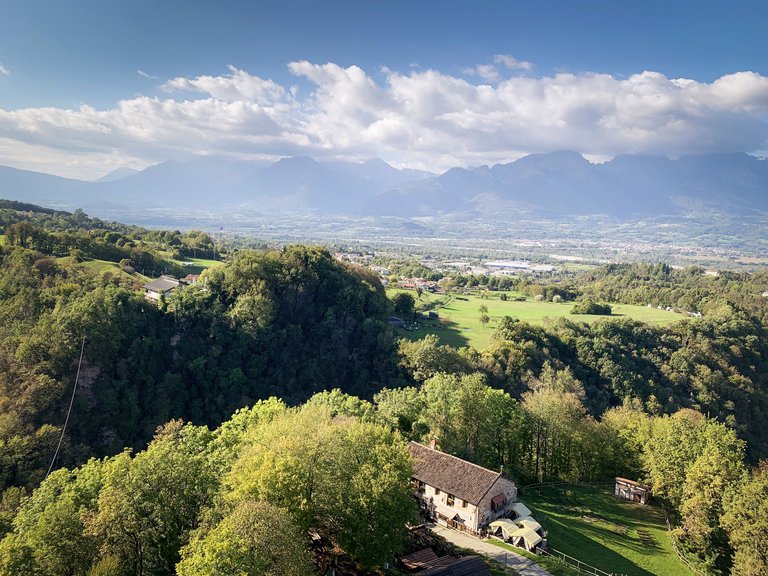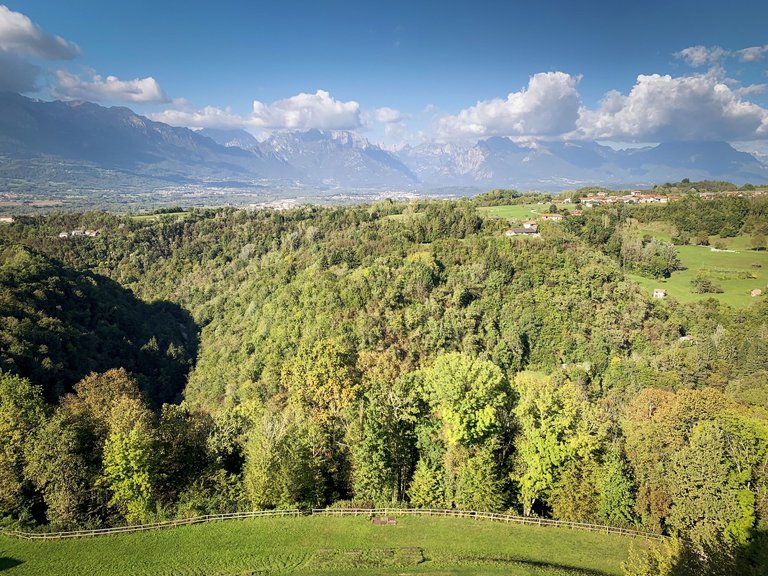 When I went down the stairs I became even more aware of the precarious state of those steps...an adventure!
ITA
Nel momento di scendere le scale mi sono reso ancora di più conto dello stato precario di quegli scalini...un'avventura!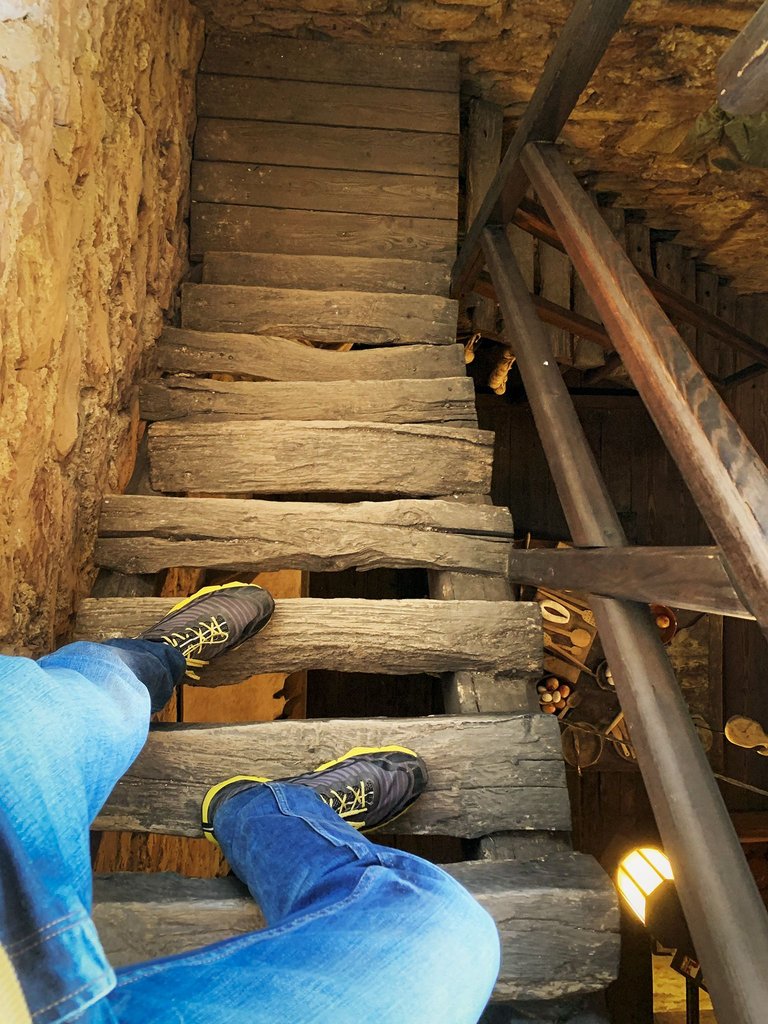 Here is the well for water supply.
ITA
Ecco il pozzo per l'approvvigionamento dell'acqua.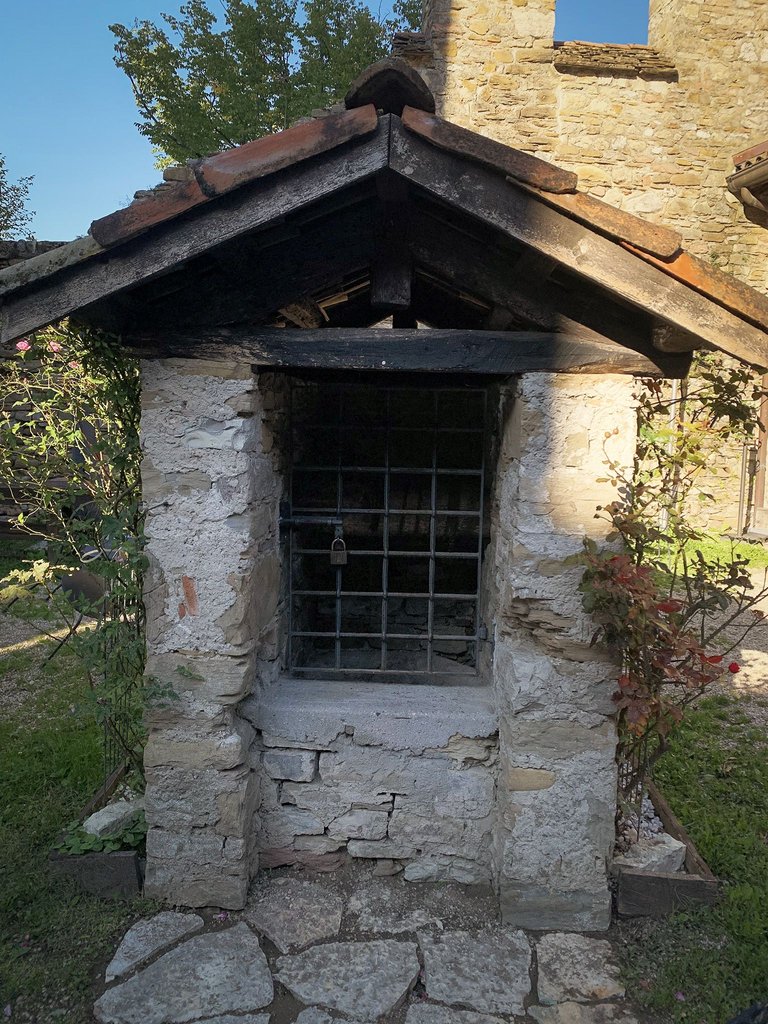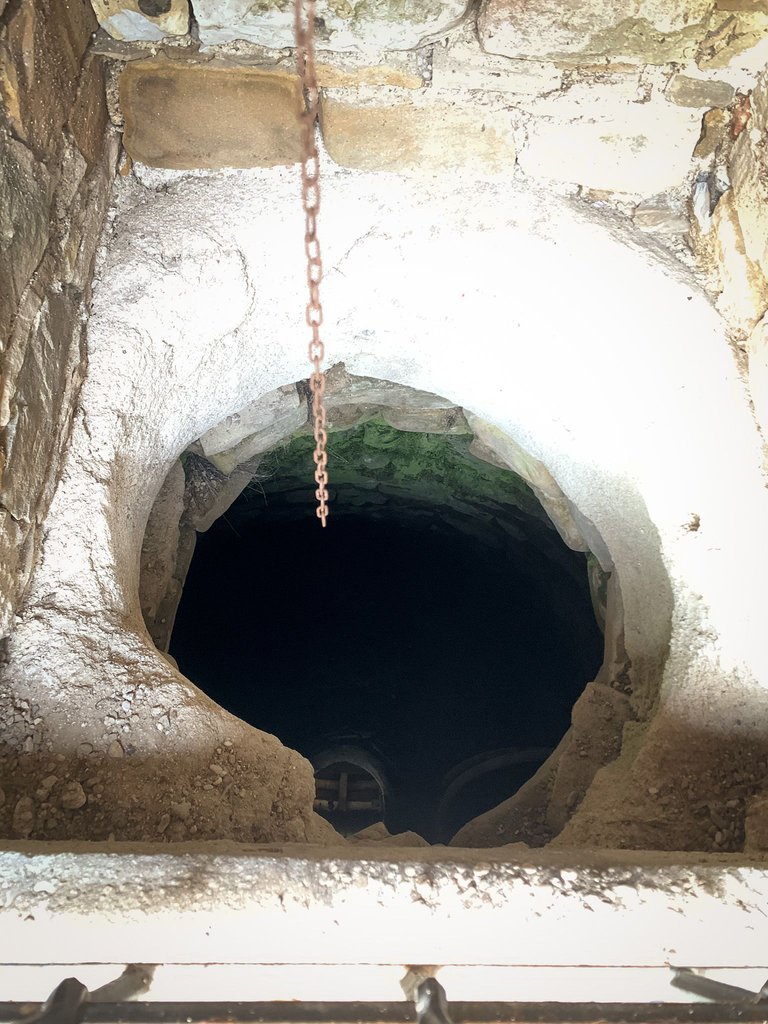 From the courtyard you can access another common area, where they probably ate and amused themselves.
ITA
Dal cortile si accede ad un altro ambiente comune, dove probabilmente mangiavano e si svagavano.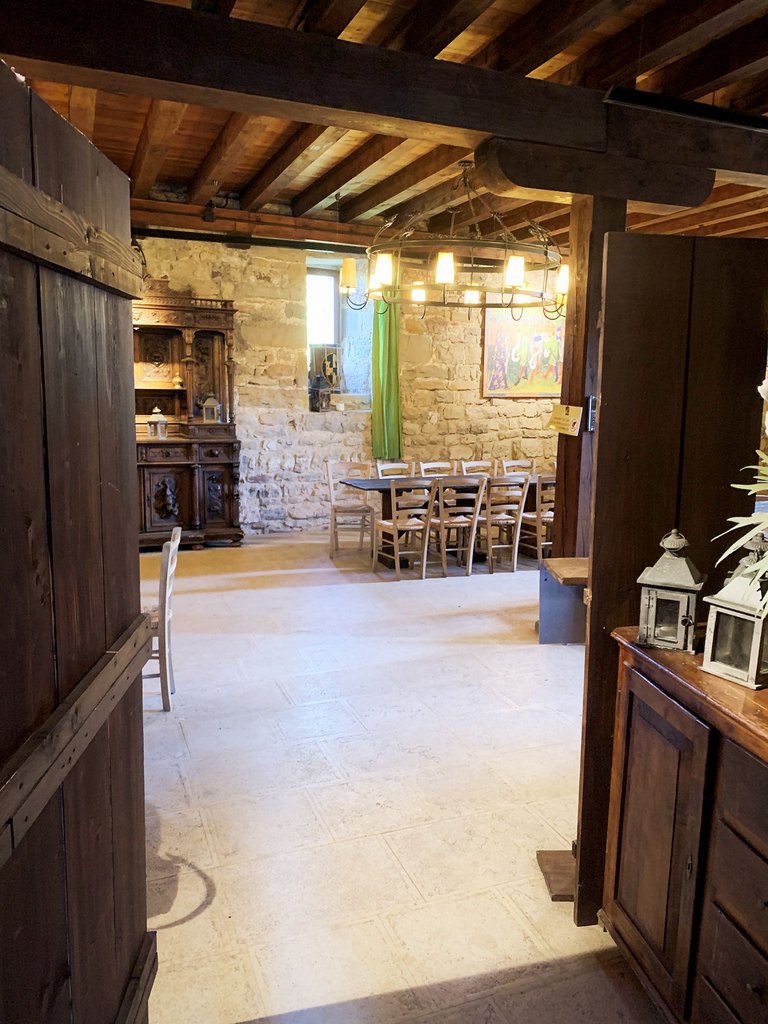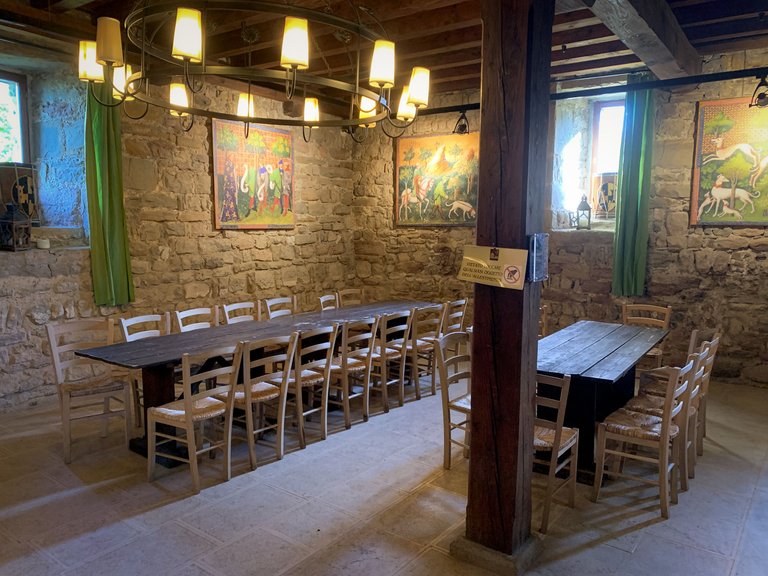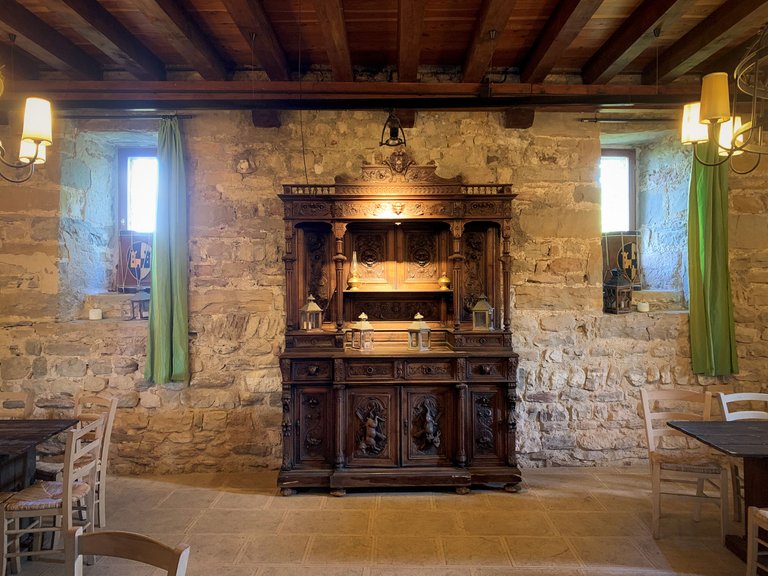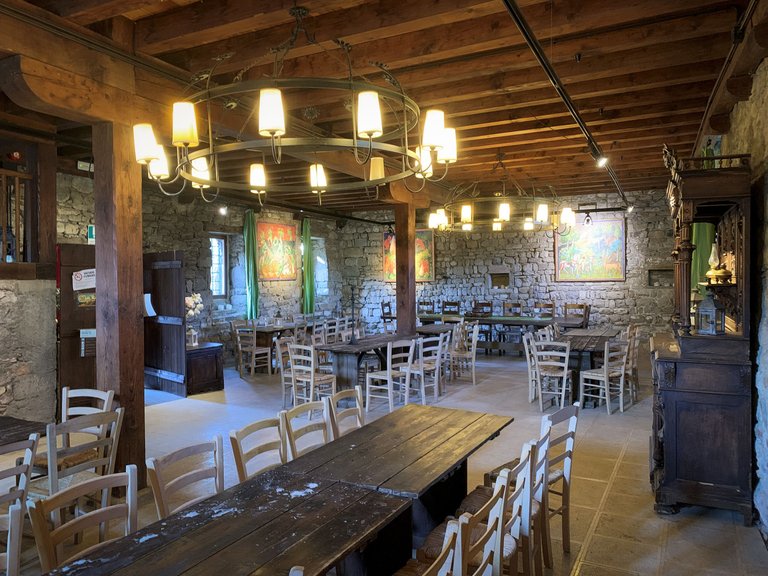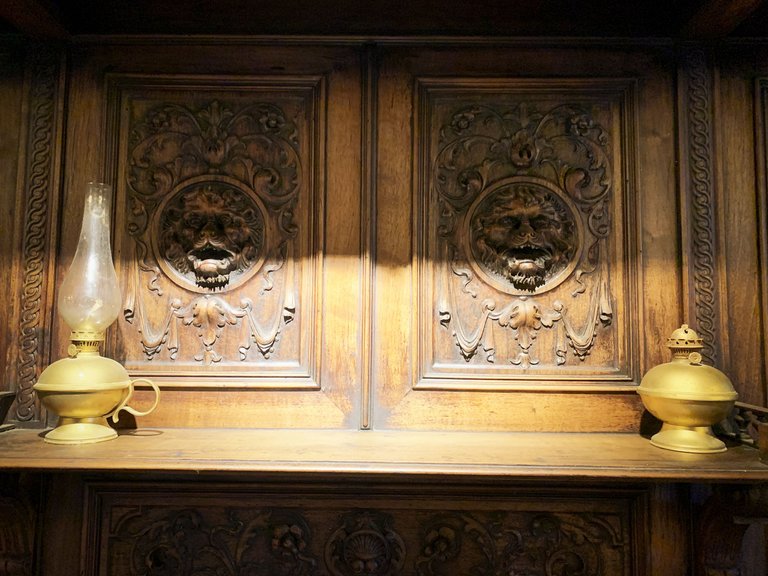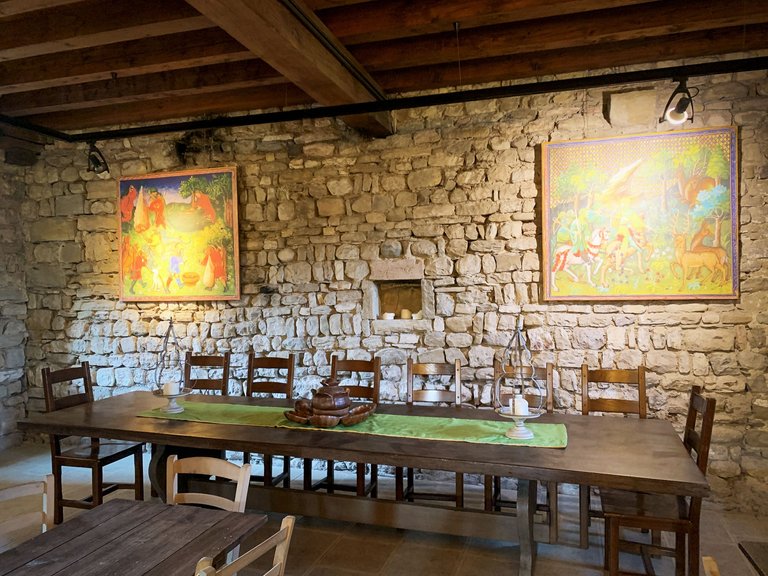 Here is the armory...
ITA
Ecco la sala d'armi...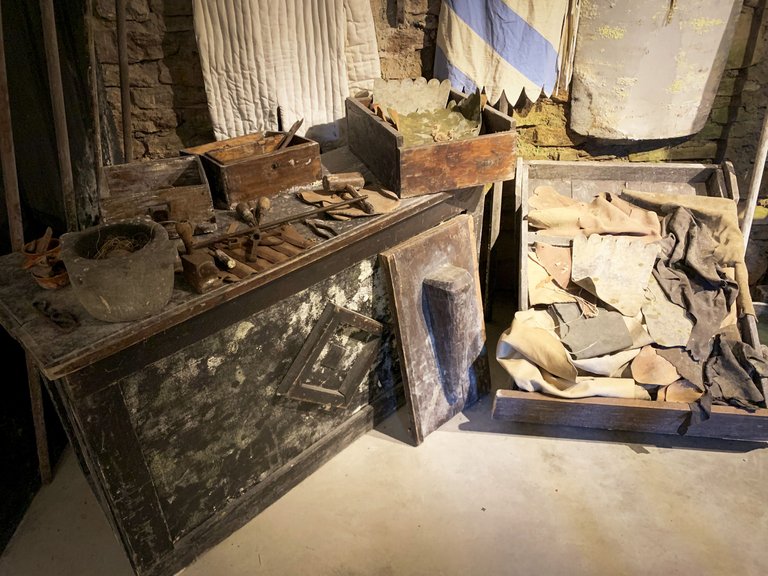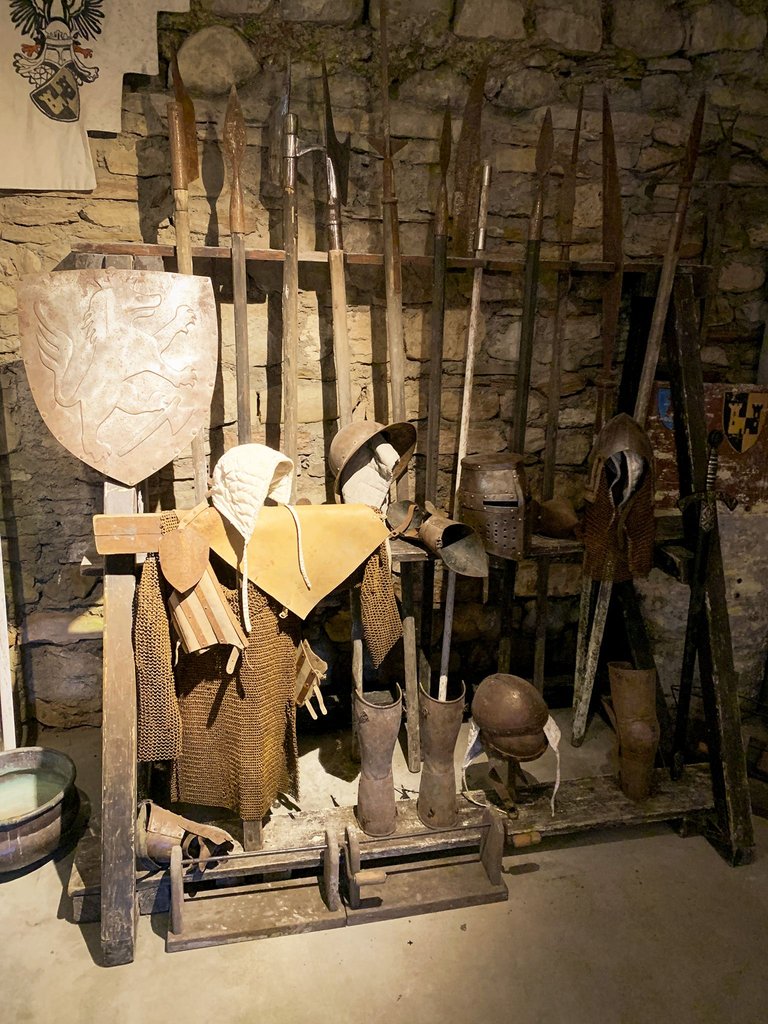 There is also the sarcophagus of an ancient tomb.
ITA
C'è anche il sarcofago di una tomba antica.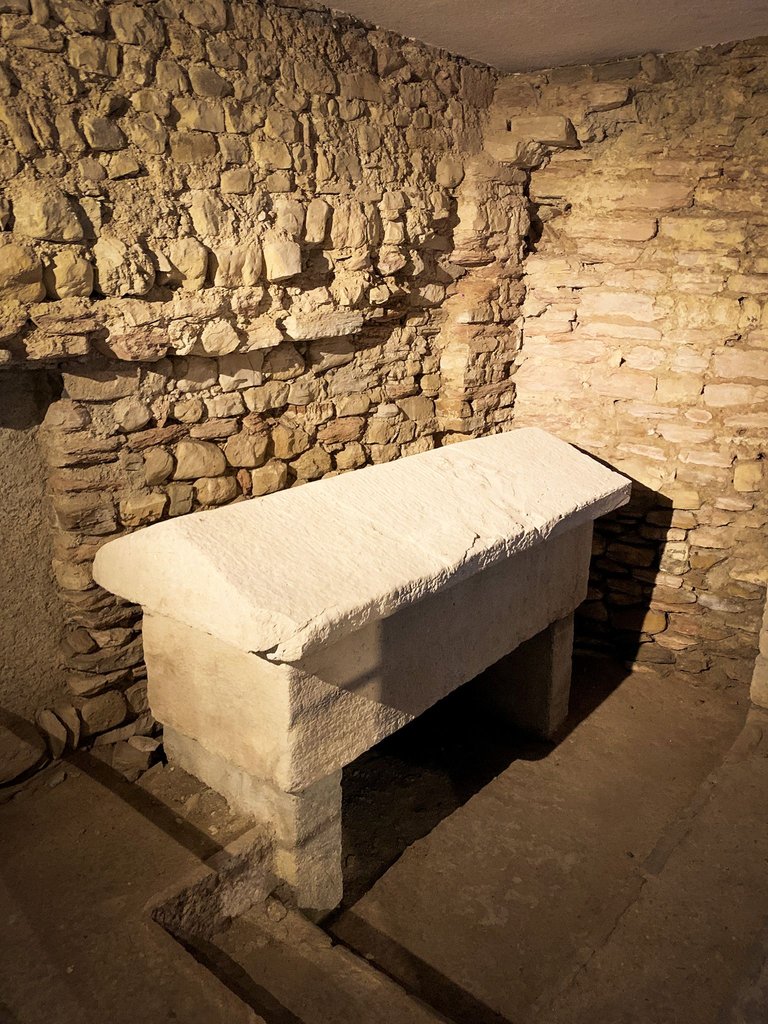 Looking at these clothes I would say that in the Middle Ages they had better taste than many people I meet on the street today!
ITA
Guardando questi vestiti mi verrebbe da dire che nel medioevo avevano più buon gusto di molte persone che incontro oggi per strada!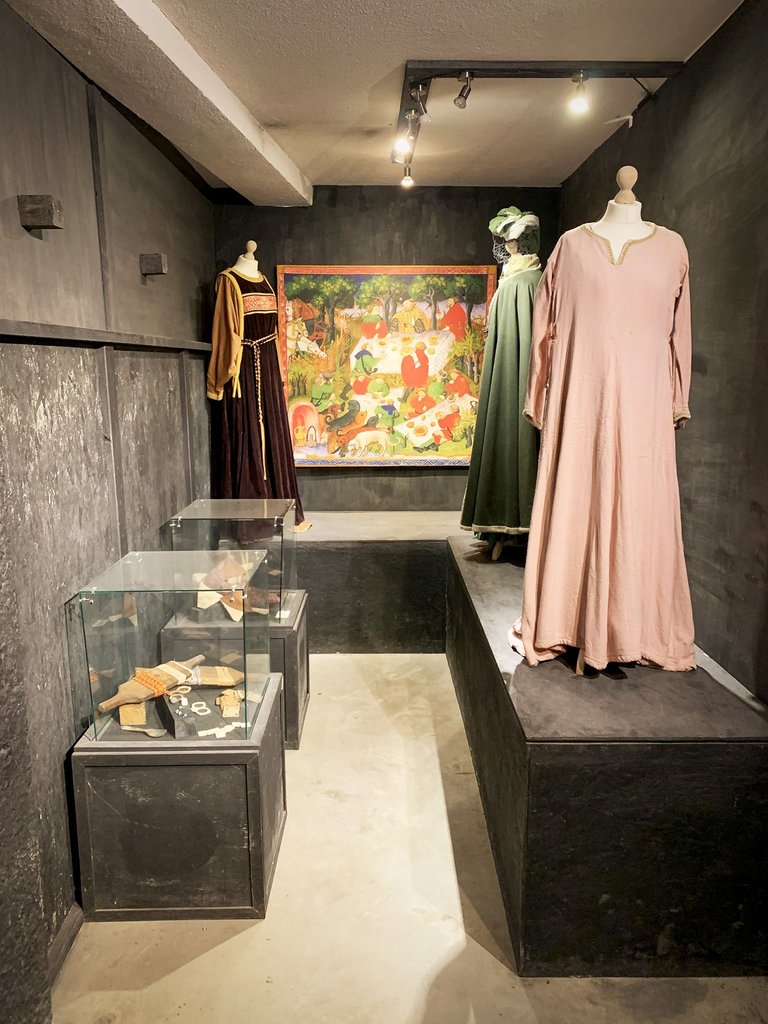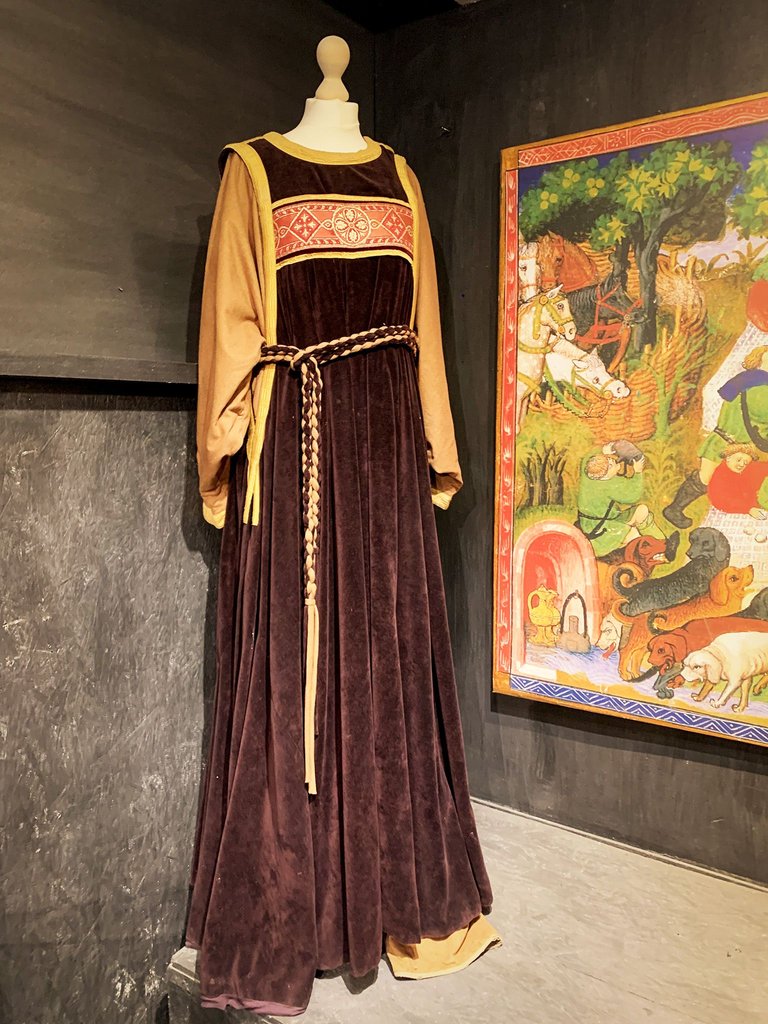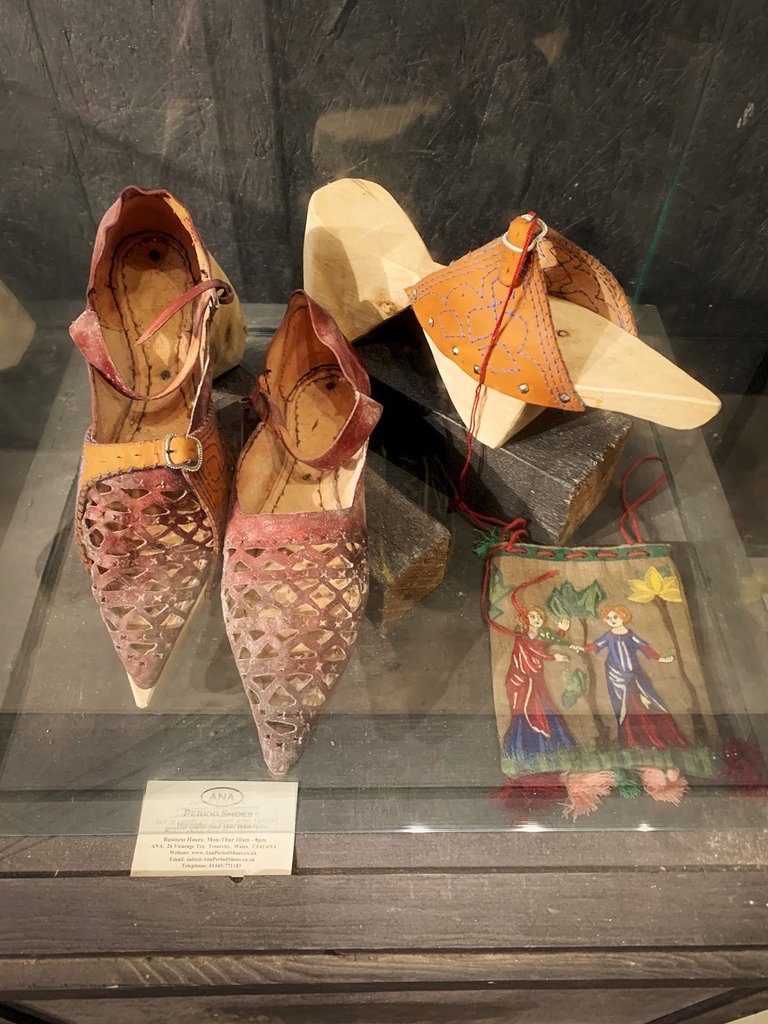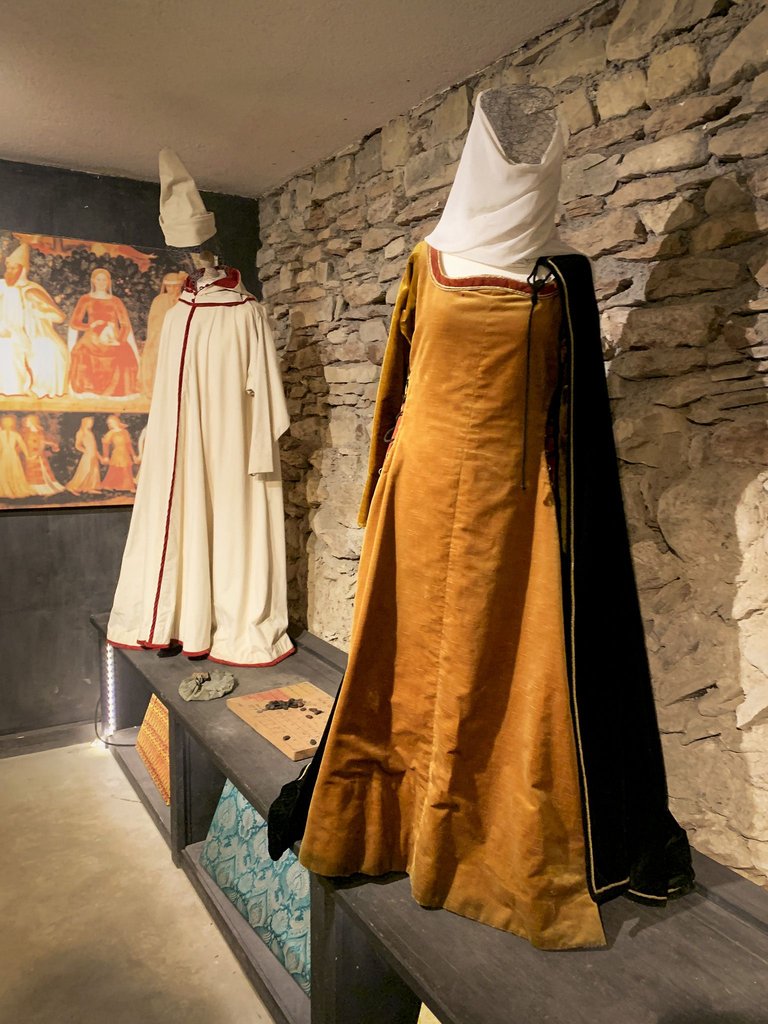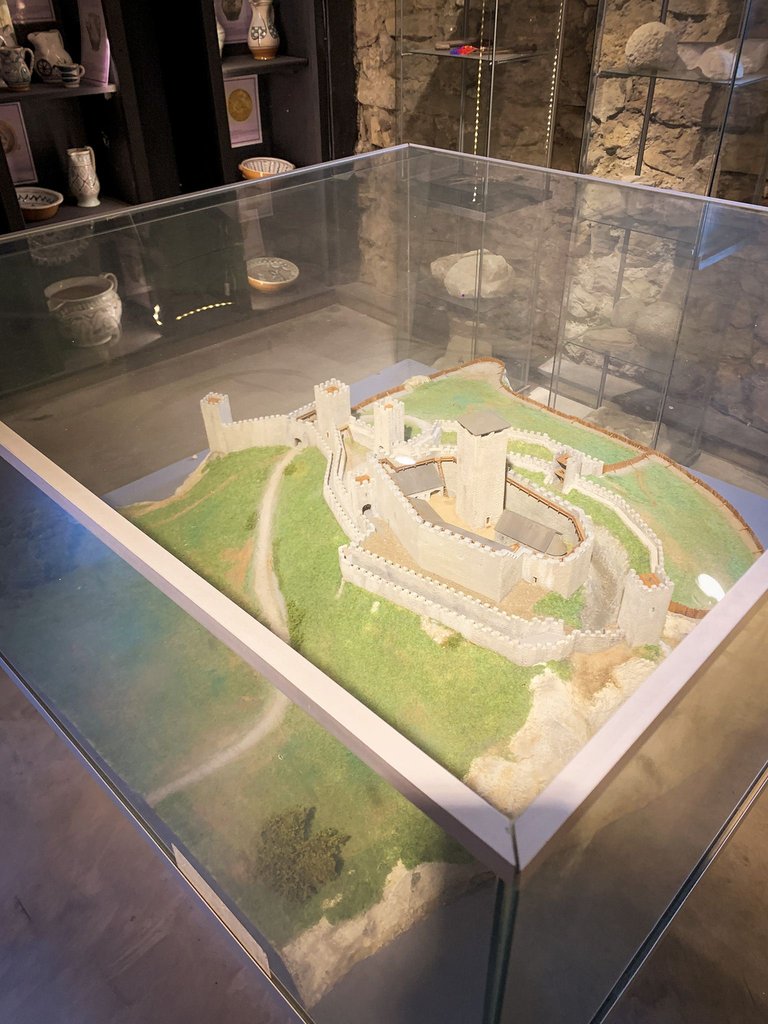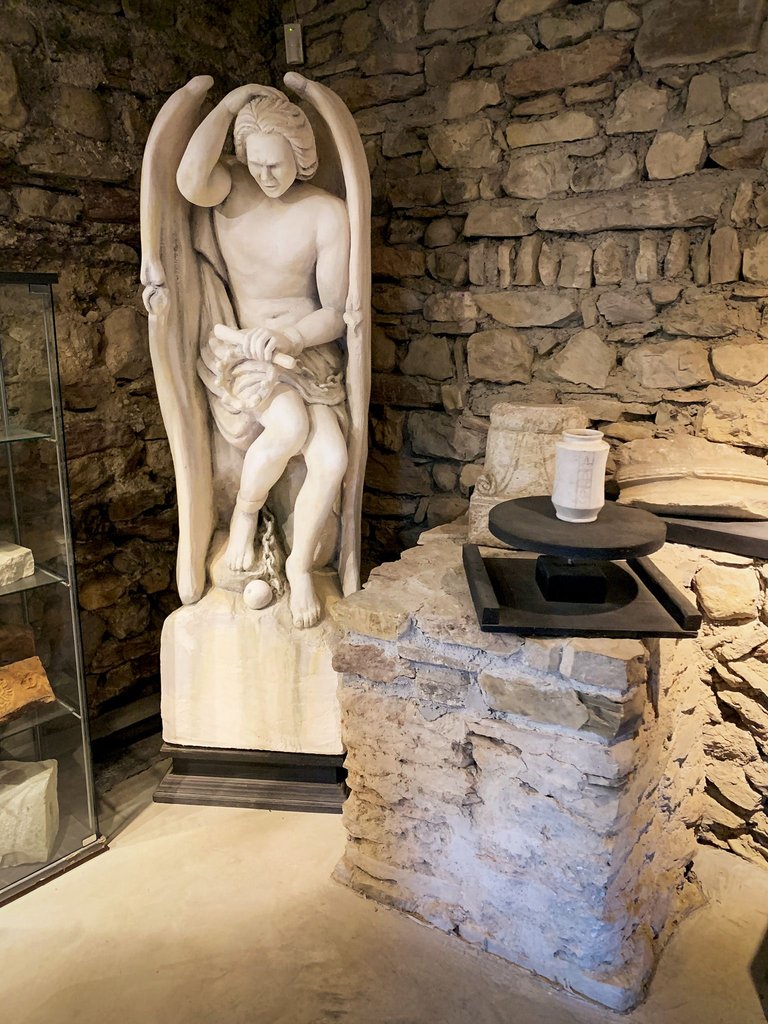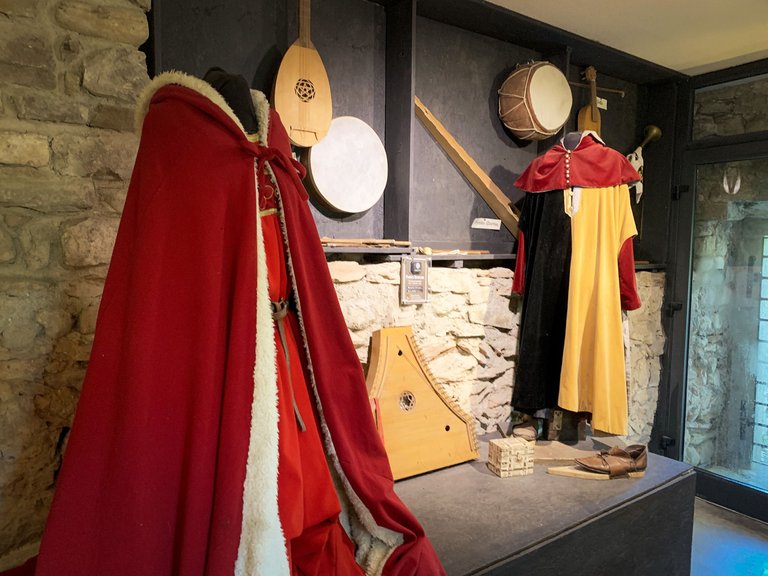 And here is the torture room! Poor people...who knows what suffering has been inflicted here!
ITA
Ed ecco la sala torture! Povera gente...chissà che sofferenze sono state inflitte qui dentro!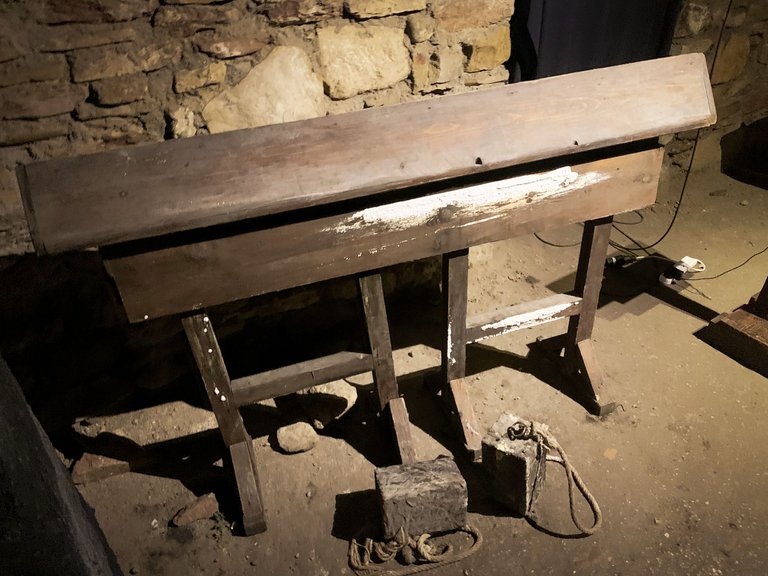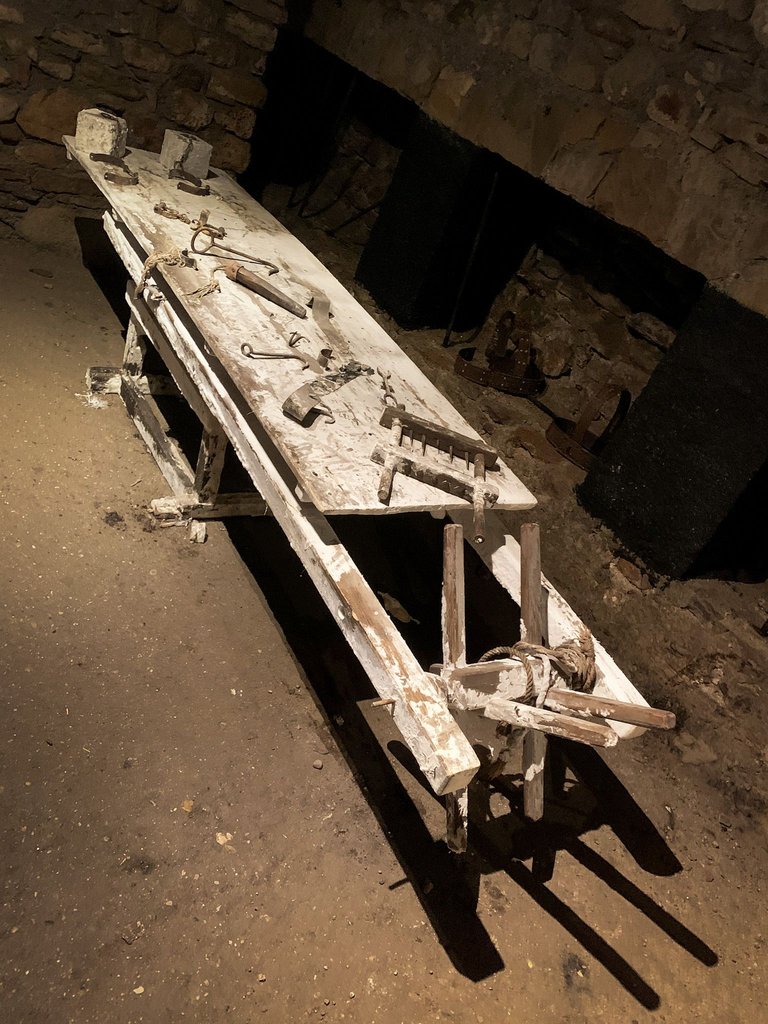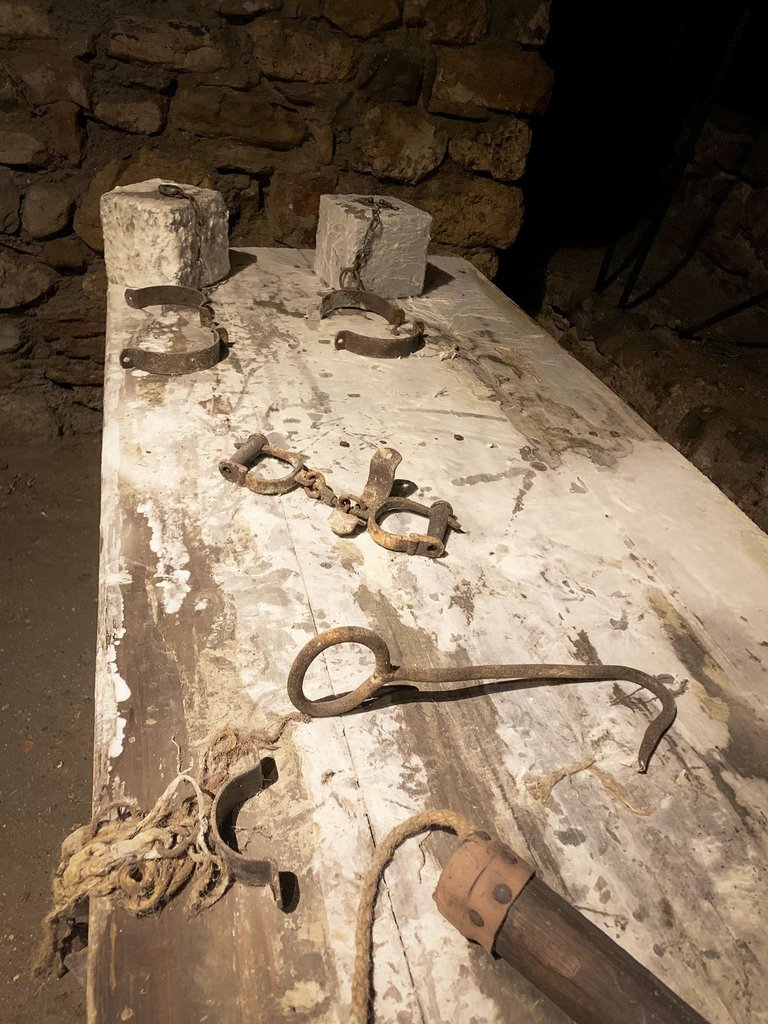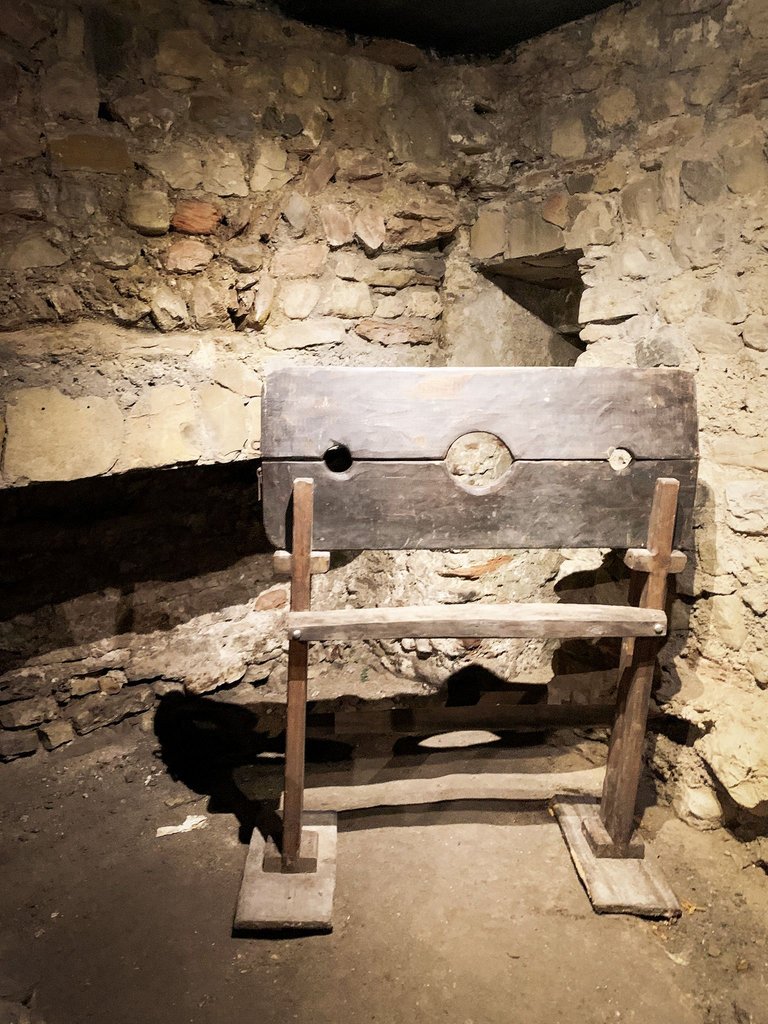 There was another very interesting area upstairs. Other clothes were displayed, the doctor's tools for making ointments or for operating.
ITA
Al piano superiore c'era un'altra area molto interessante. Erano esposti altri vestiti, strumenti del medico per fare unguenti o per operare.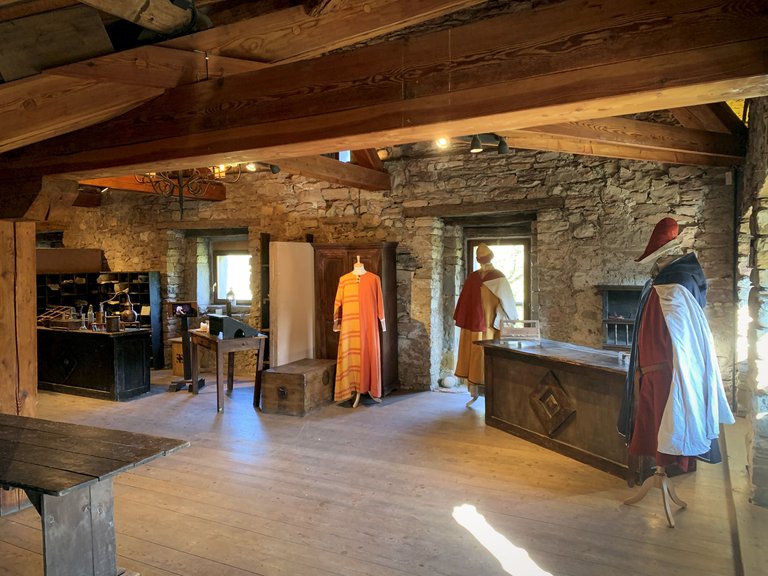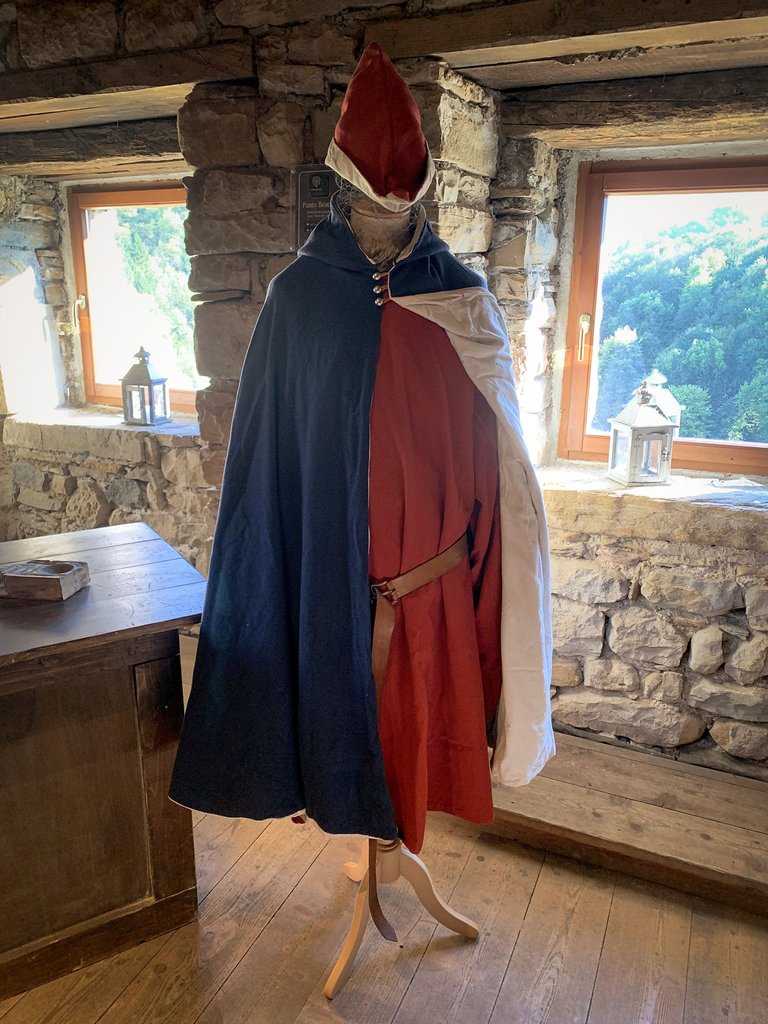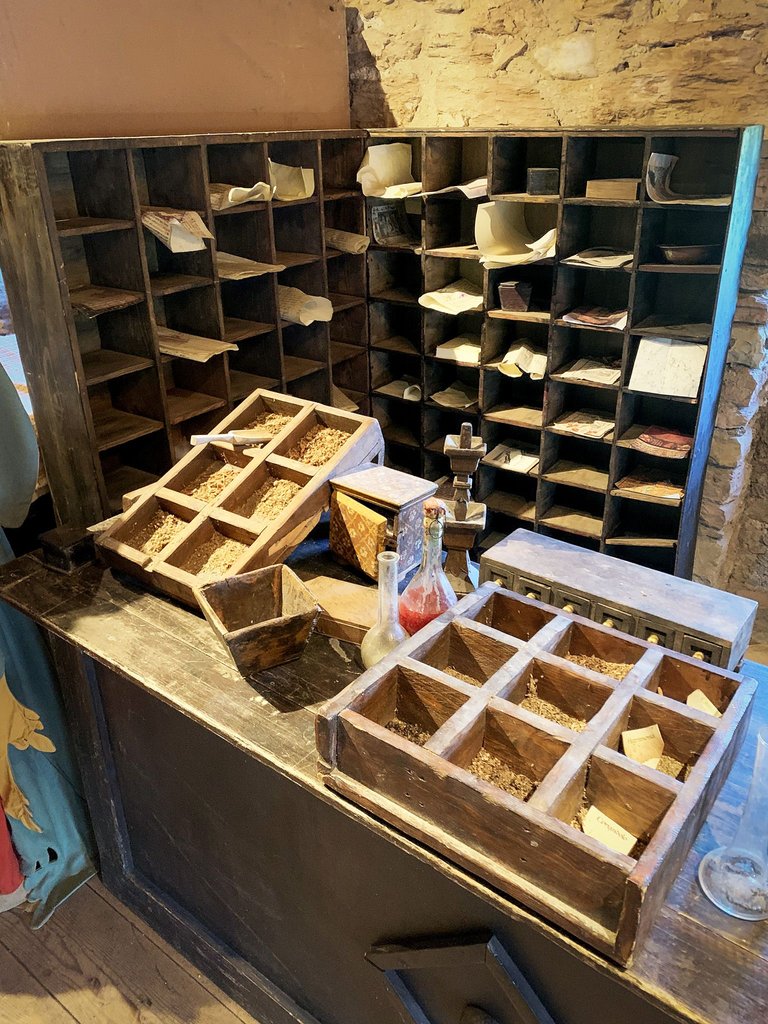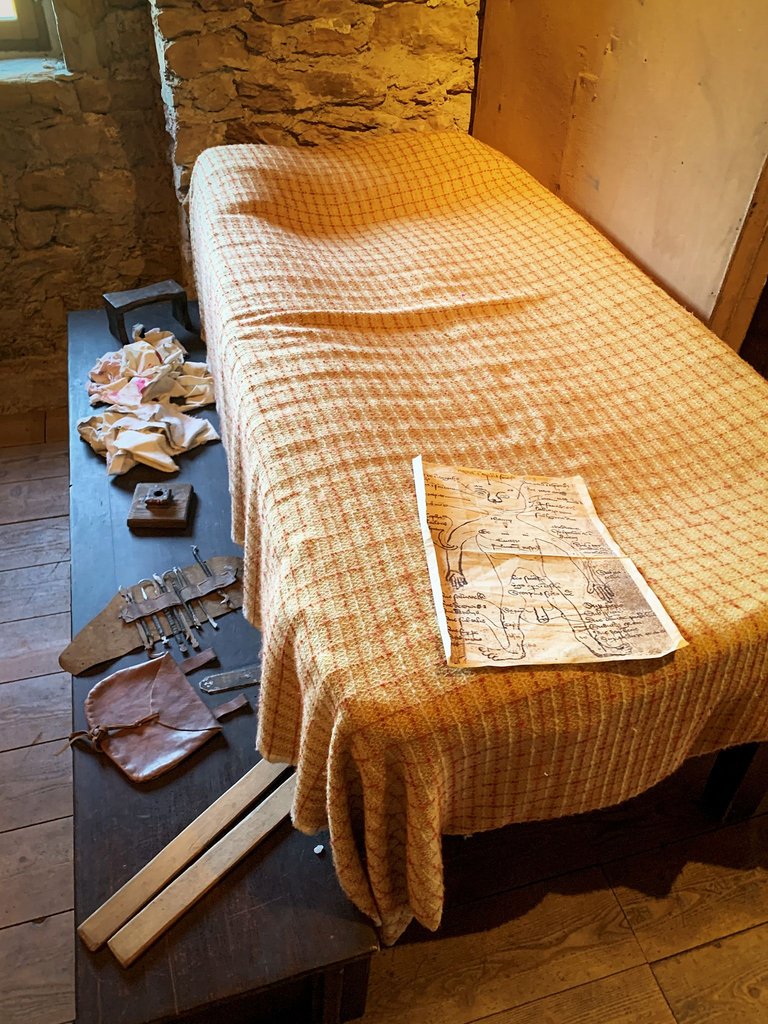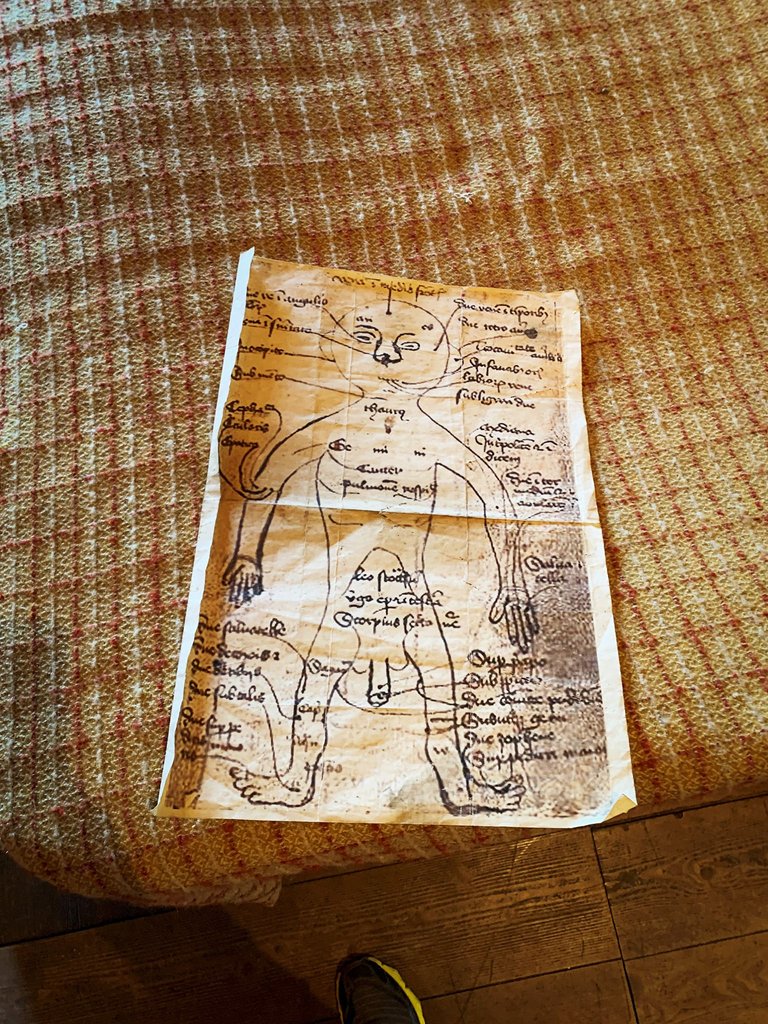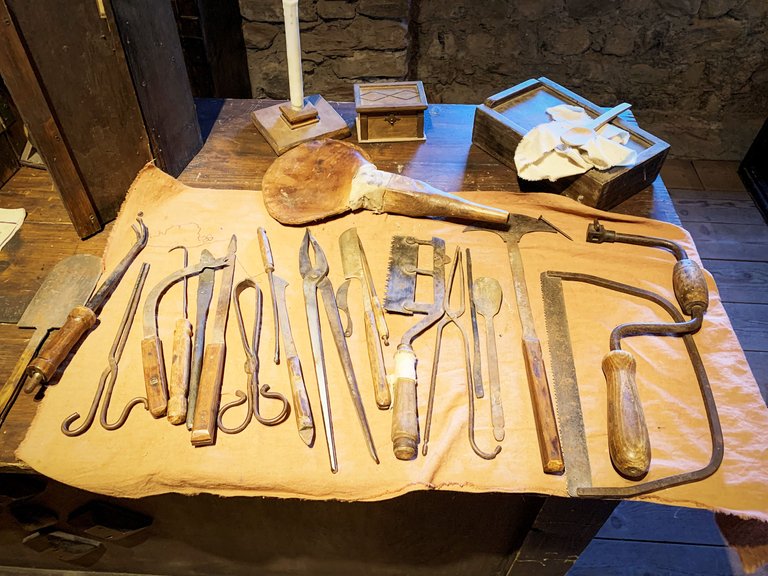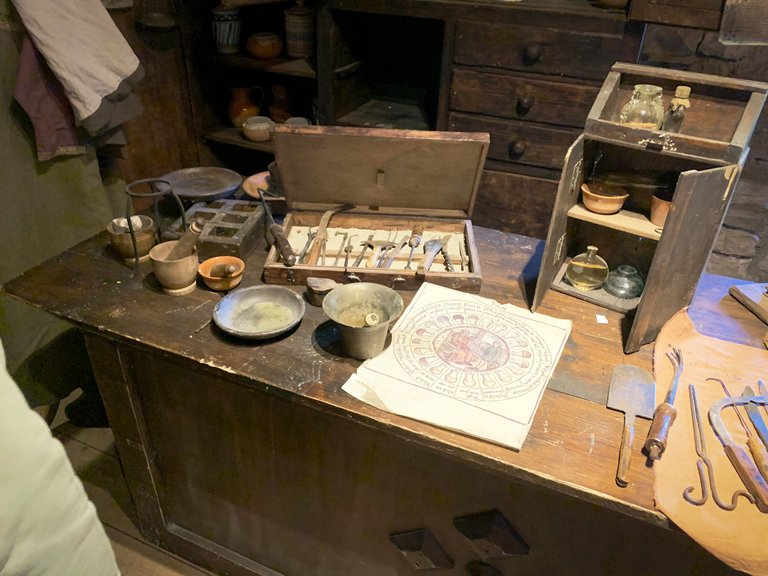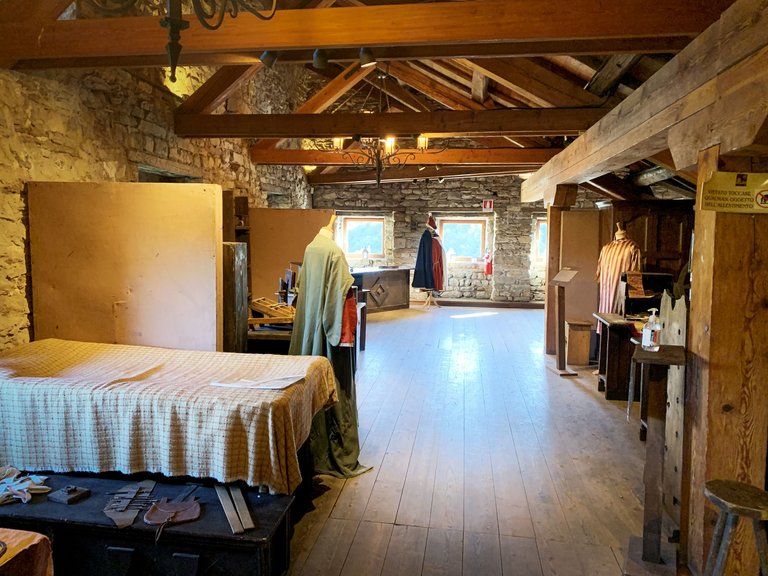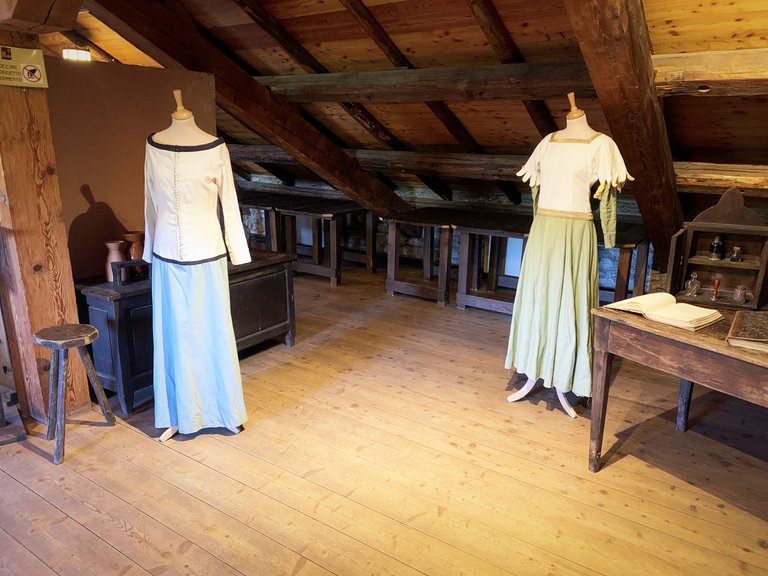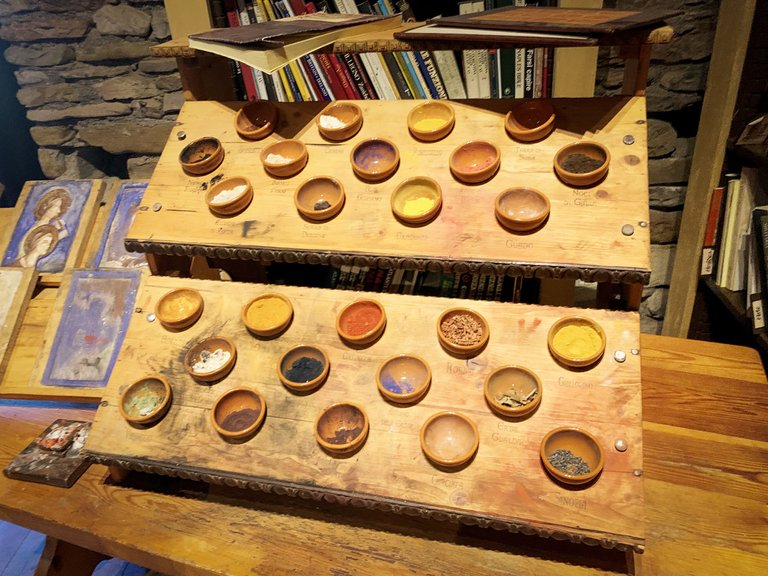 There was also a room where the accessories and tools for painting or for making stained-glass windows soldered with lead were visible.
ITA
C'era inoltre una stanza dove erano visibili gli accessori e strumenti per pitturare o per realizzare le vetrate colorate e saldate con il piombo.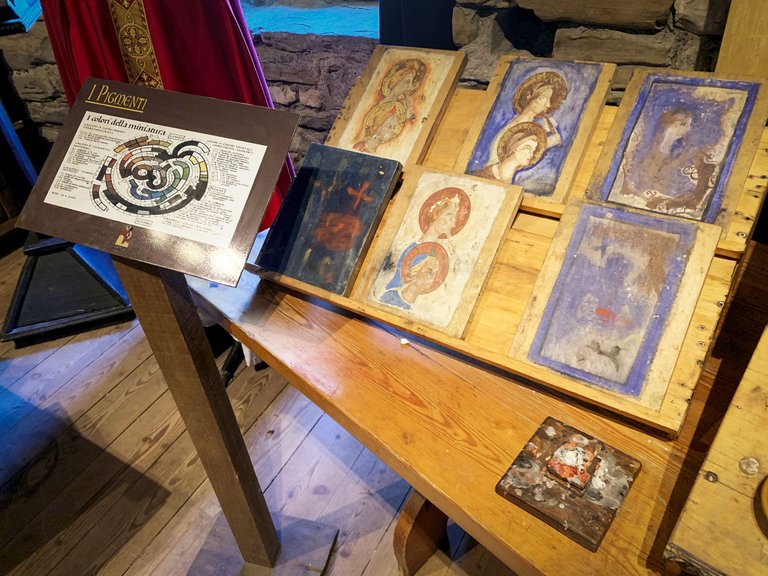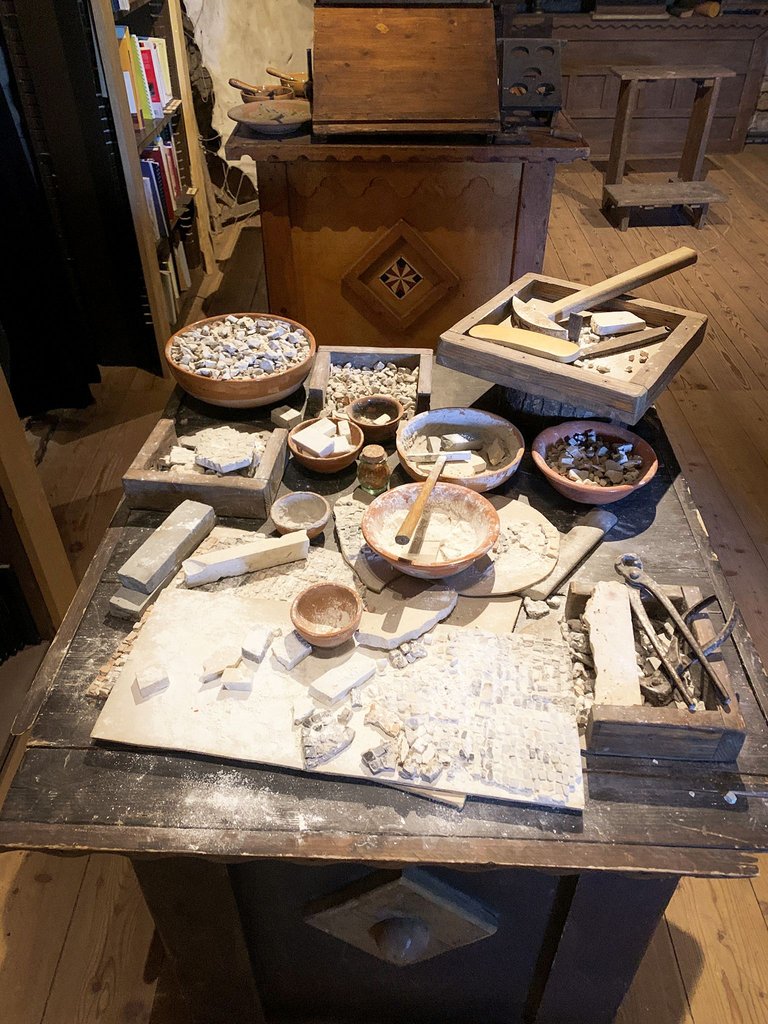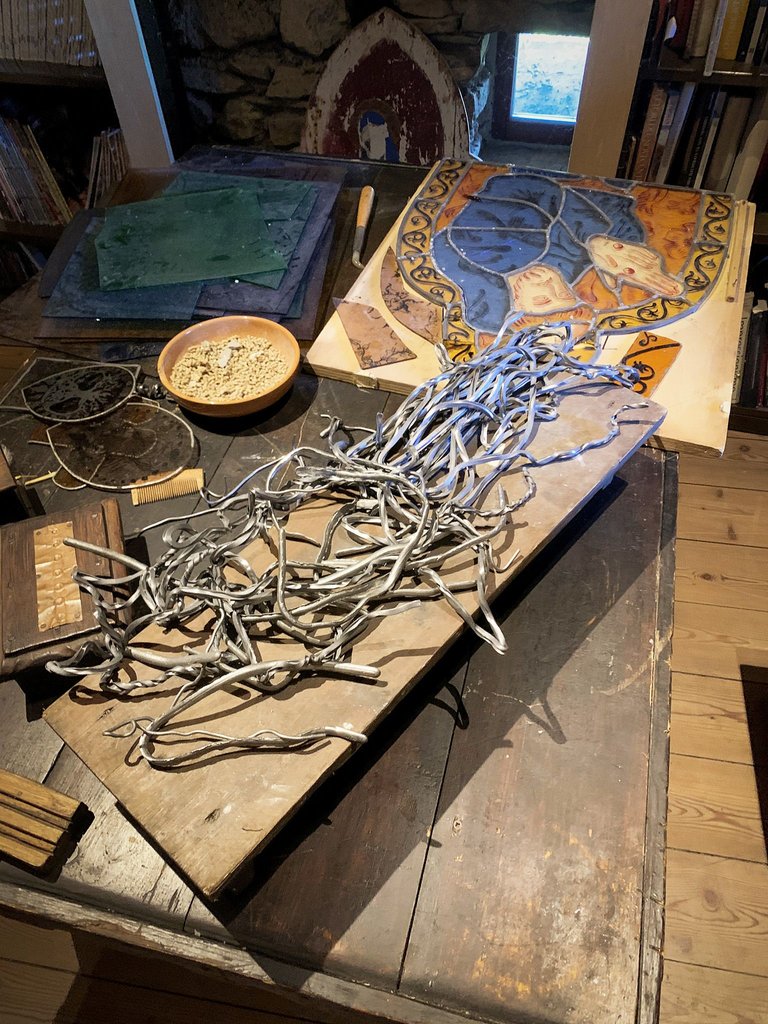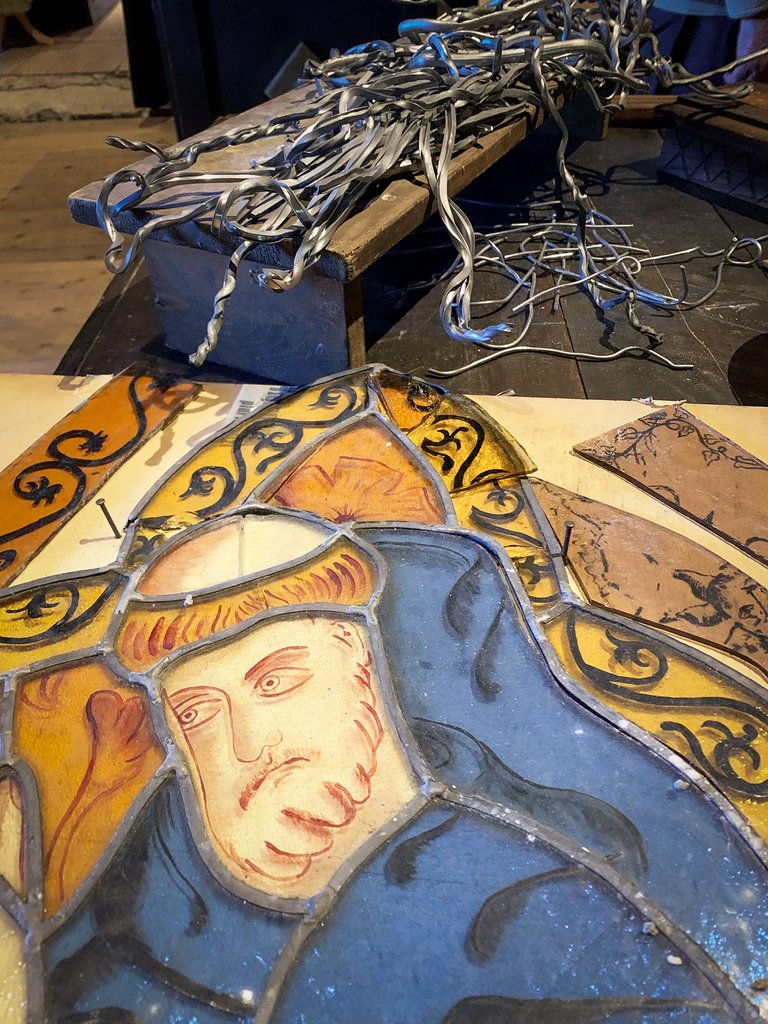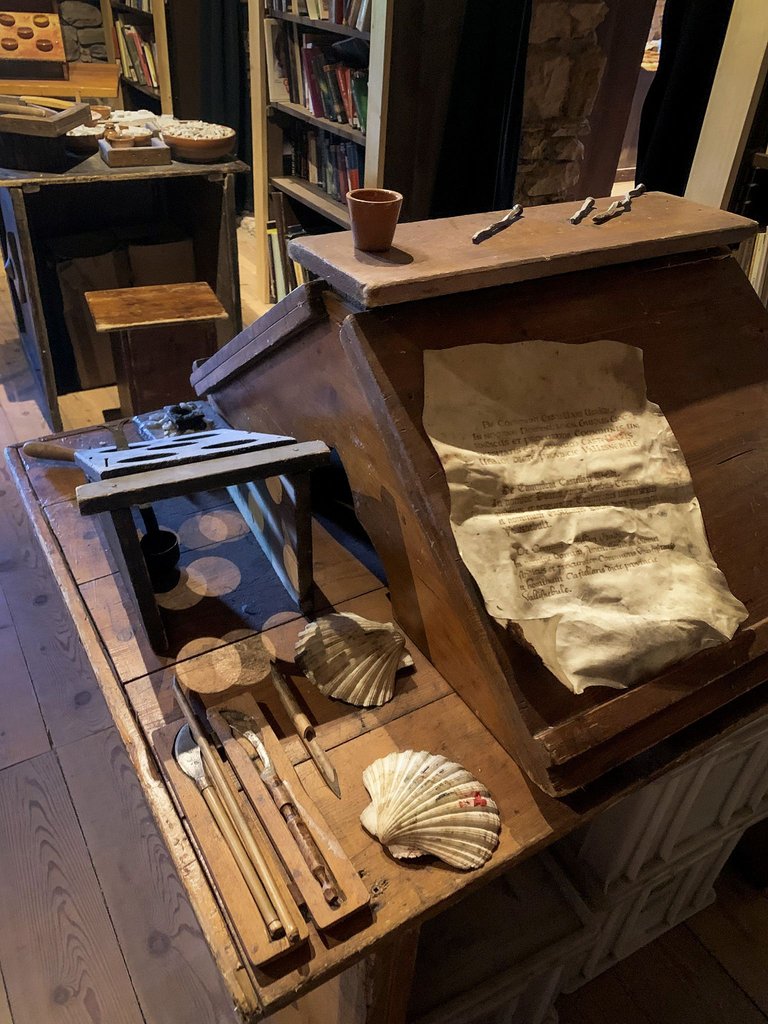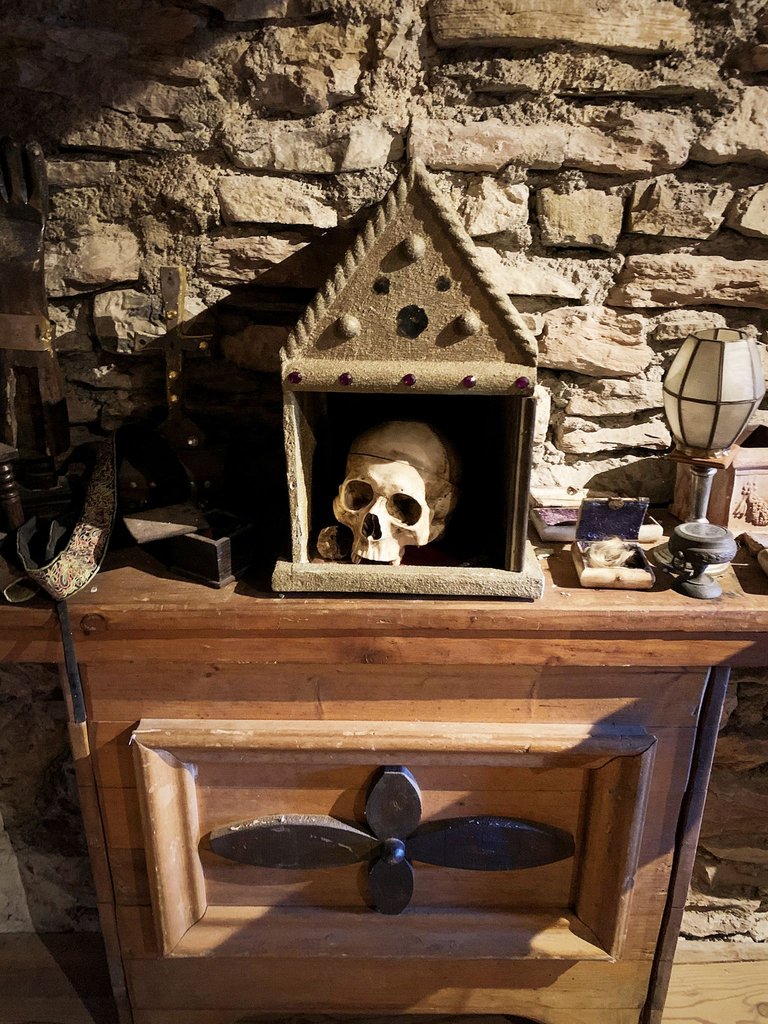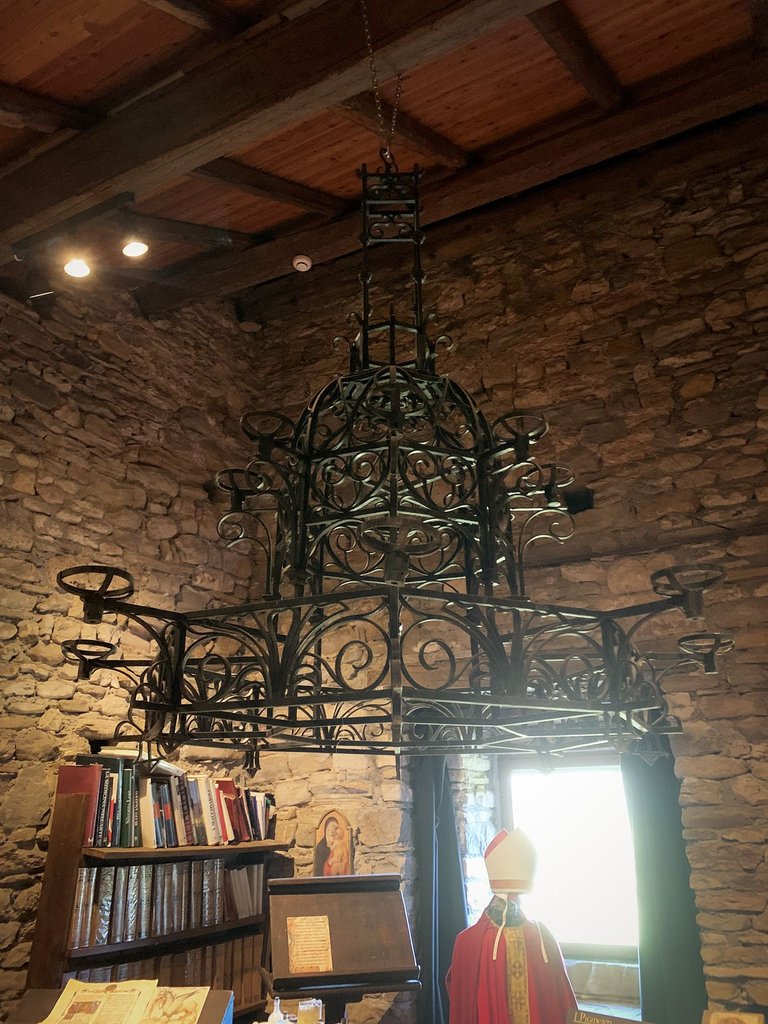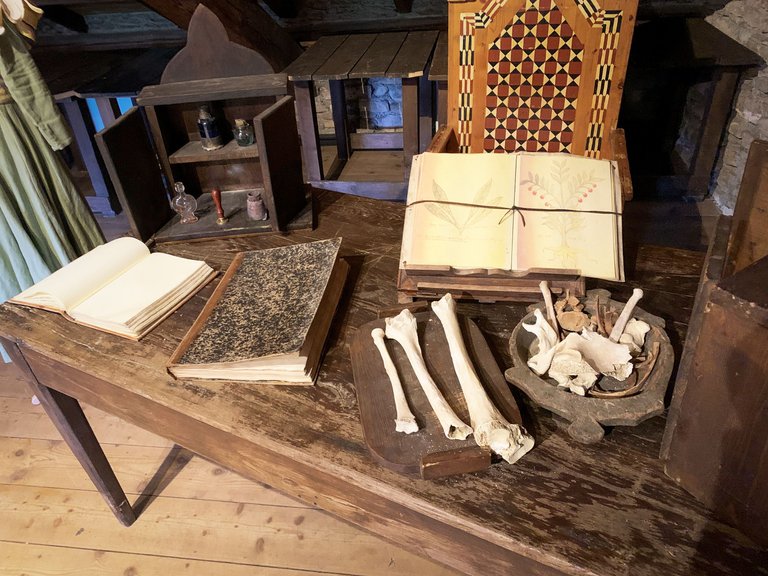 Leaving that building, I entered to visit the adjoining church.
ITA
Uscito dal quell'edificio, sono entrato a visitare l'annessa chiesa.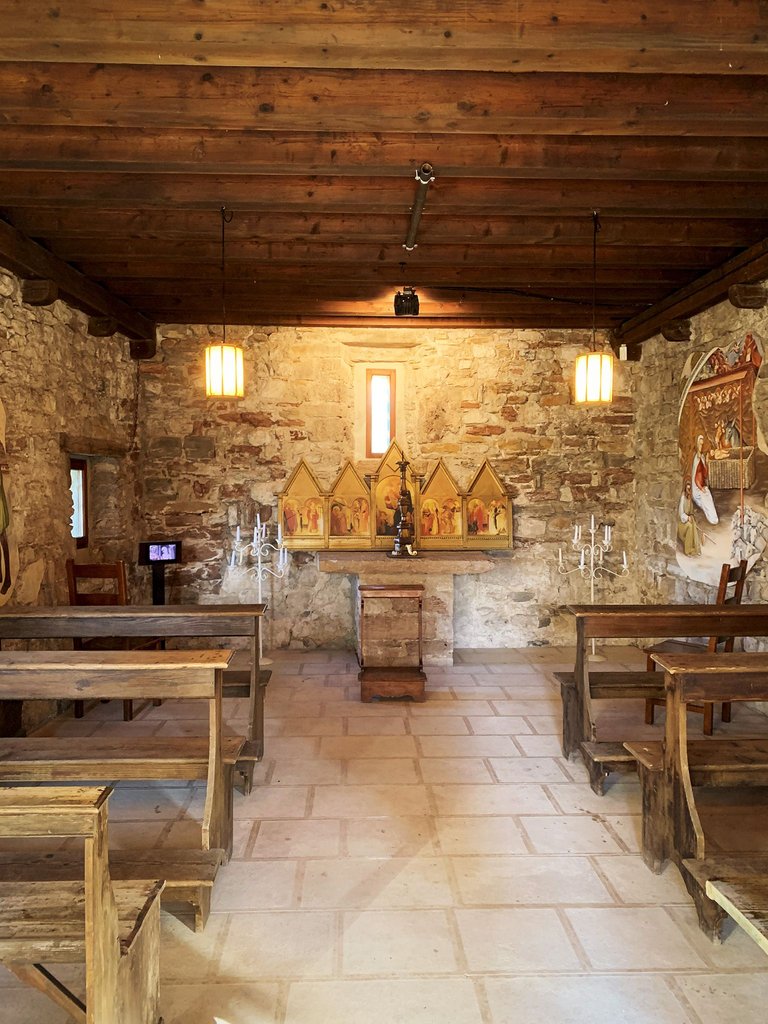 A contained environment with a single classroom, very simple but pleasant.
ITA
Un'ambiente contenuto a singola aula, molto semplice ma gradevole.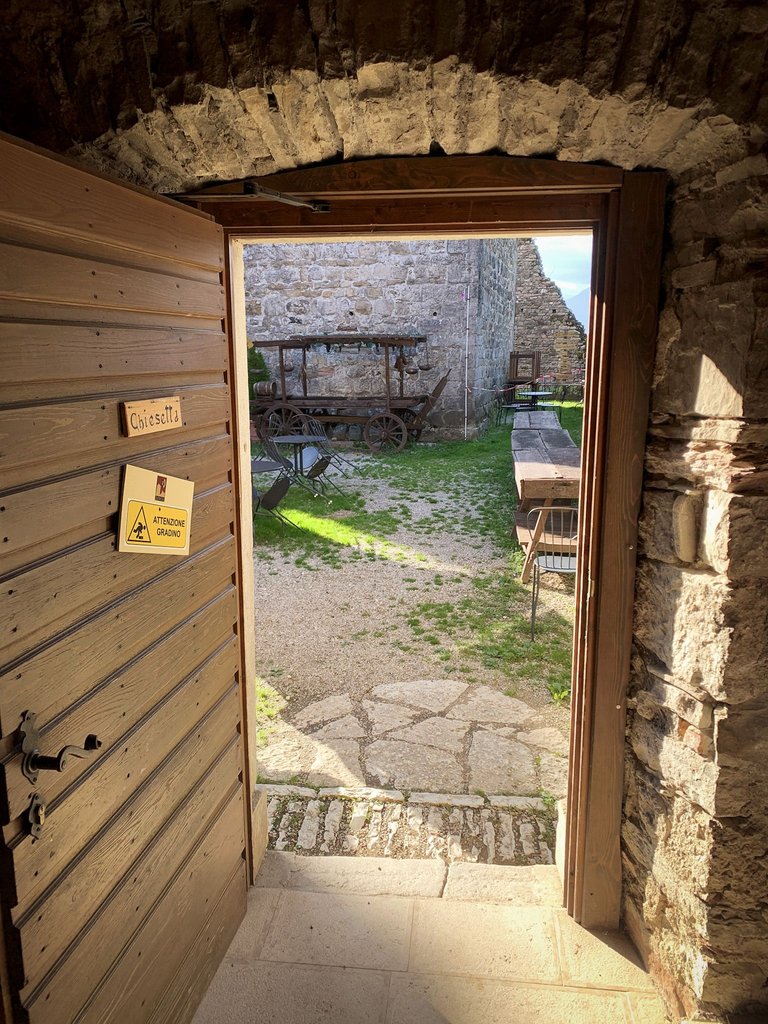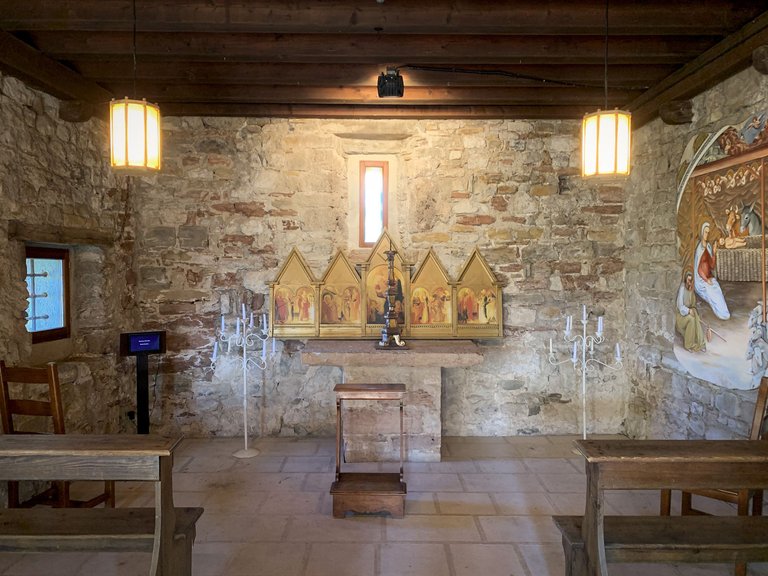 I hope that despite being a bit long, you enjoyed the post.
I did not expect a castle so rich in artifacts and furnishings. It was a visit that involved me at 360 degrees for its completeness.
Worth a visit.
ITA
Spero che nonostante sia un po' lungo, il post vi sia piaciuto.
Non mi aspettavo un castello così ricco di reperti e arredi. E' stata una visita che mi ha coinvolto a 360 gradi per la sua completezza.
Merita una visita.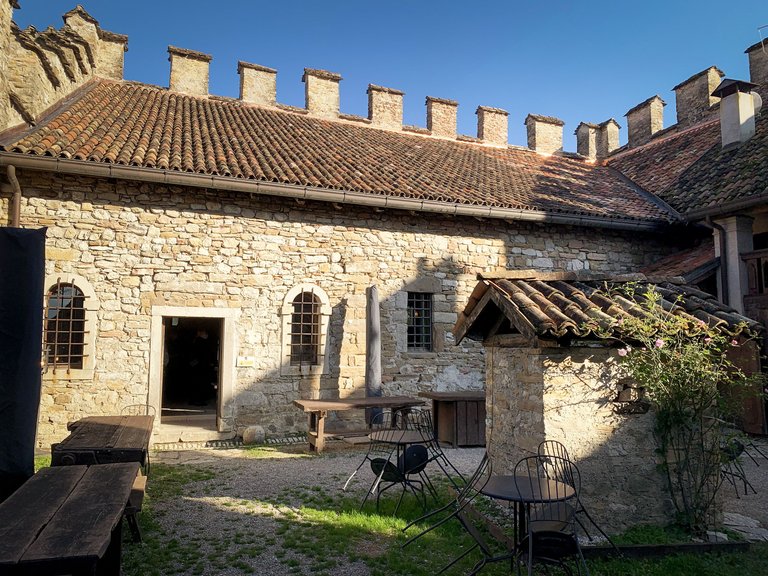 ---
---