Excursion to the Calaita Lake - Trentino Alto Adige - Discovering Italy with alequandro!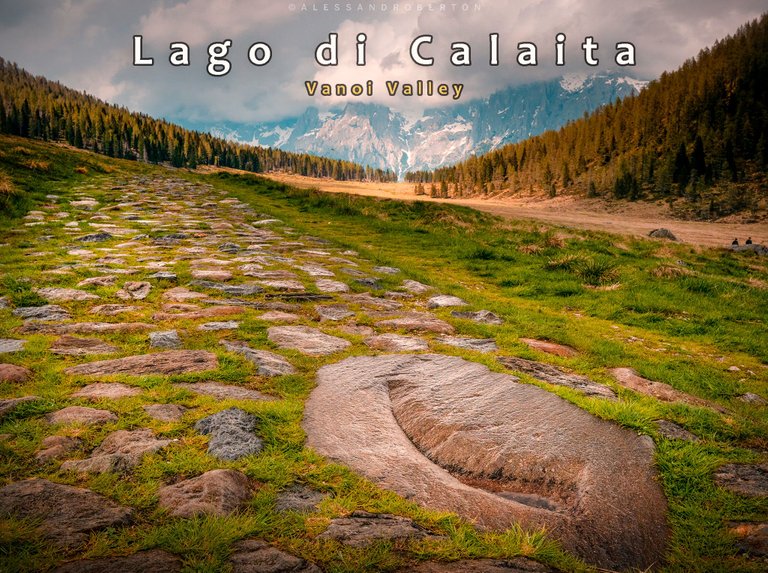 Hello everyone! In this period I am continuing my exploration of Trentino Alto Adige in particular the Valle del Vanoi and today I am taking you to discover a magical place: the Calaita Lake.
ITA
Ciao a tutti! In questo periodo sto proseguendo la mia esplorazione del Trentino Alto Adige, in particolare la Valle del Vanoi e oggi vi porto alla scoperta di un luogo magico: il Lago di Calaita.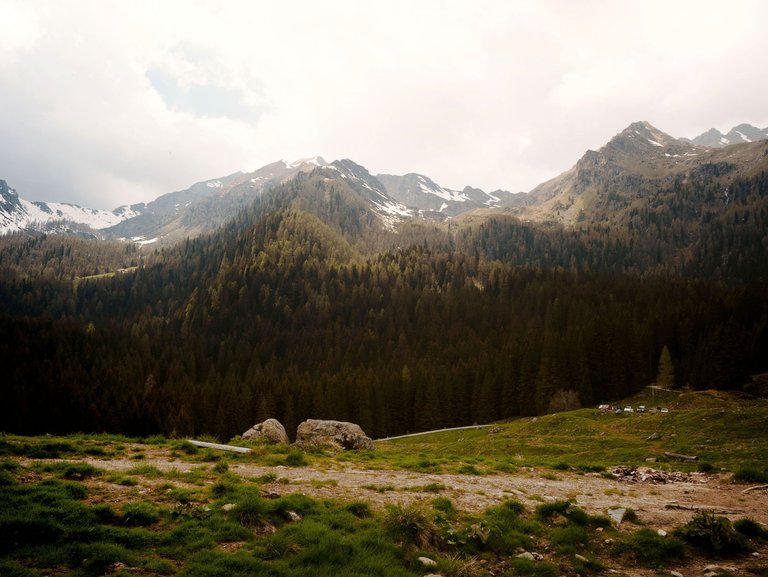 The lake is located at 1621 meters above sea level and is surrounded by mountains and woods, a marvel.
The fresh and clean air, the snow-capped peaks, beautiful.
ITA
Il lago si trova a 1621 metri sul livello del mare ed è circondato da montagne e boschi, una meraviglia.
L'aria fresca e pulita, le cime innevate, bellissimo.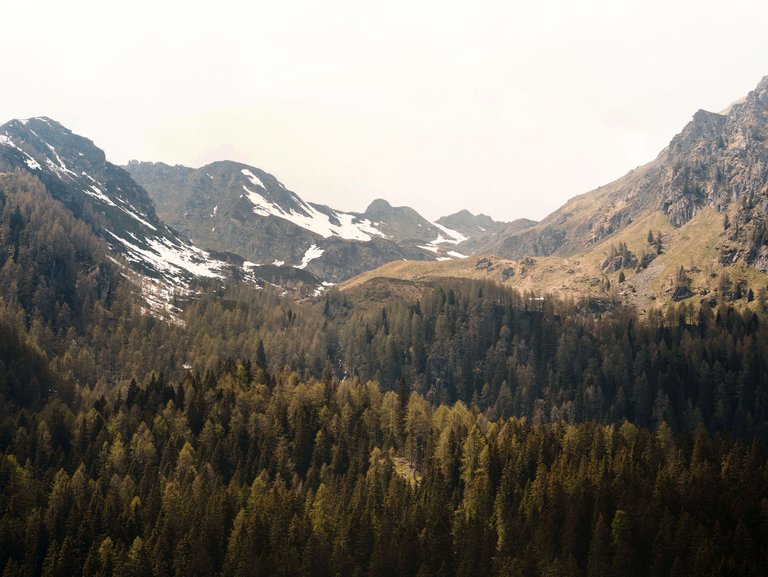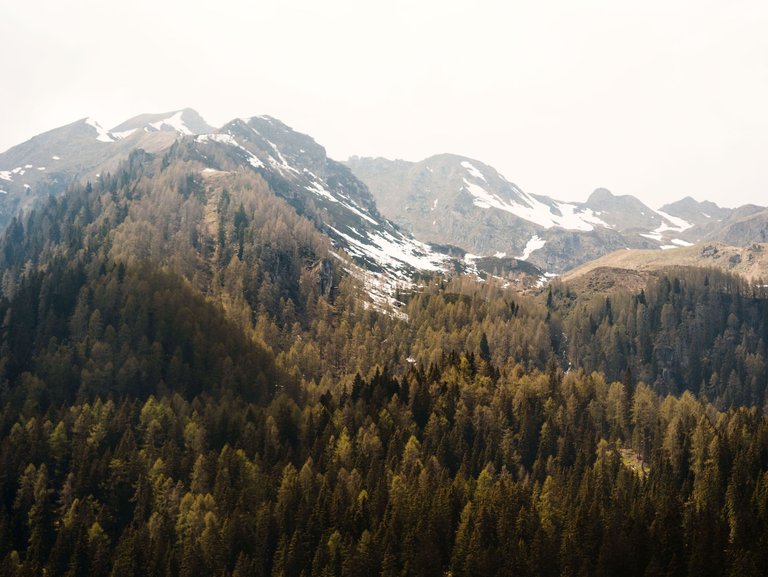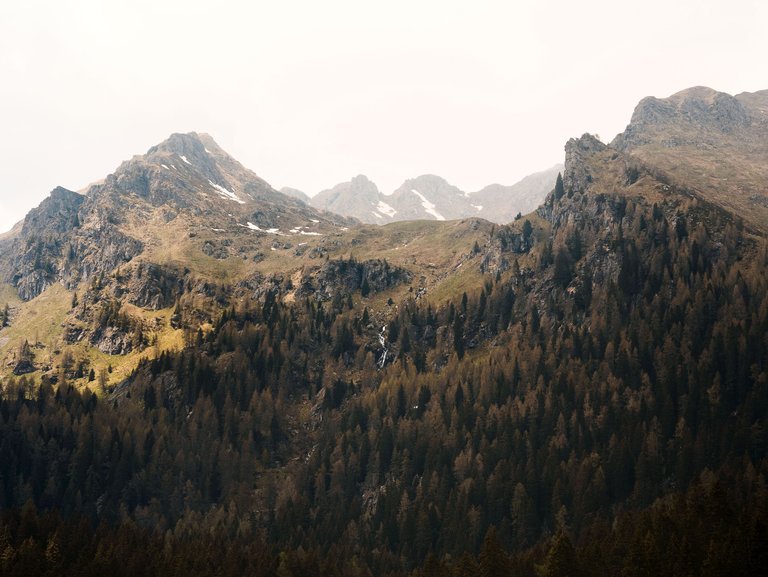 Beyond a cow shed, there is a small climb and then the spectacle is incredible.
ITA
Oltre una stalla per le mucche, c'è una piccola salita e poi lo spettacolo è incredibile.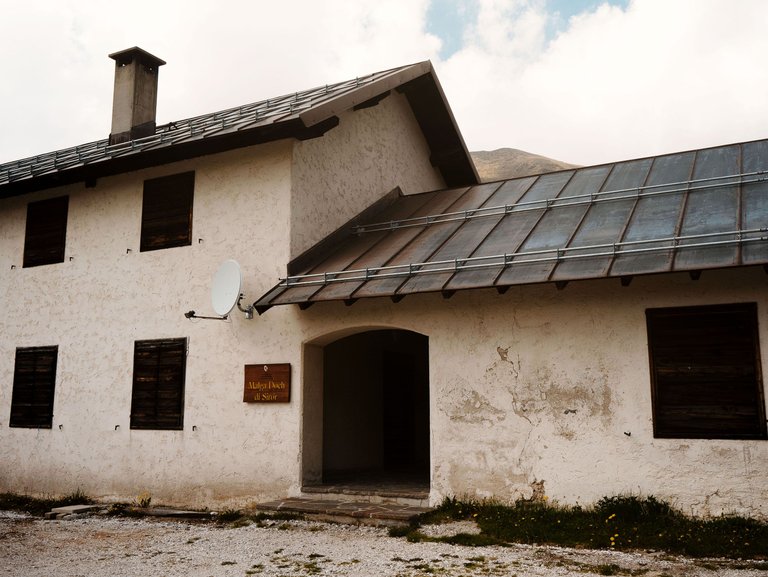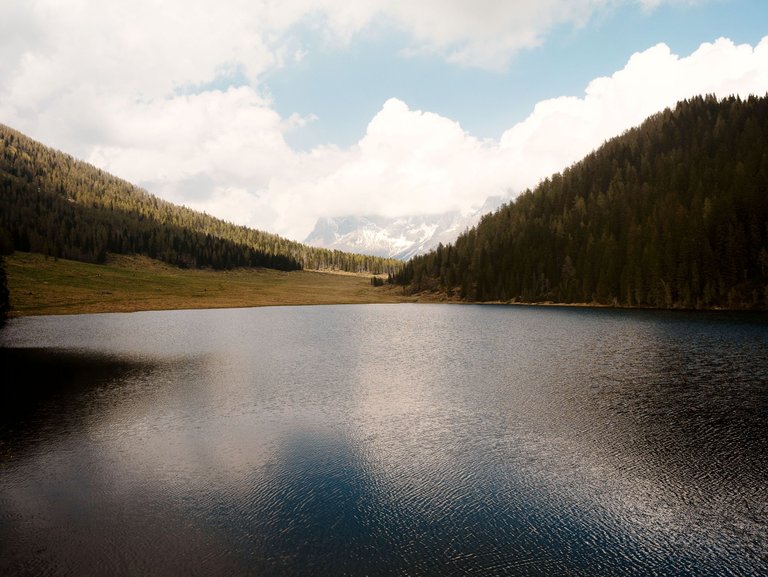 Behind me was a hut, but the lake was like a magnet and I immediately headed for the main path to get closer.
ITA
Dietro di me c'era una malga, ma il lago era come un magnete e mi sono diretto subito verso il sentiero principale per avvicinarmi.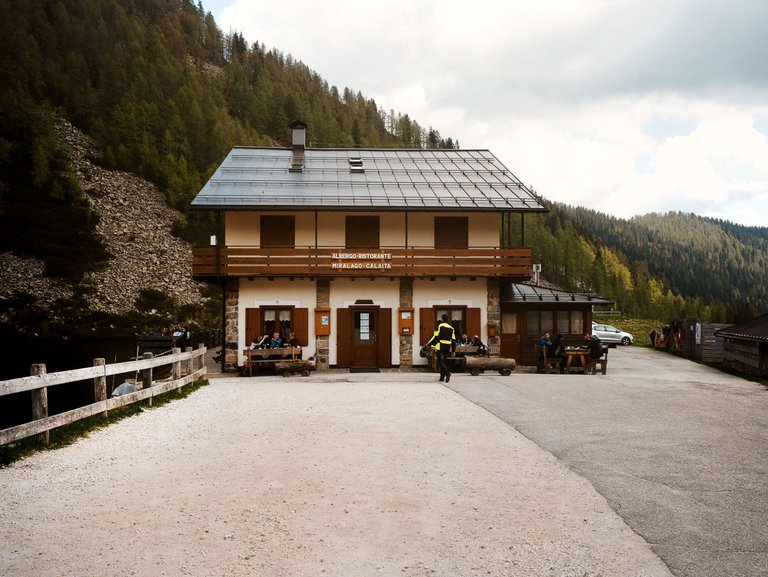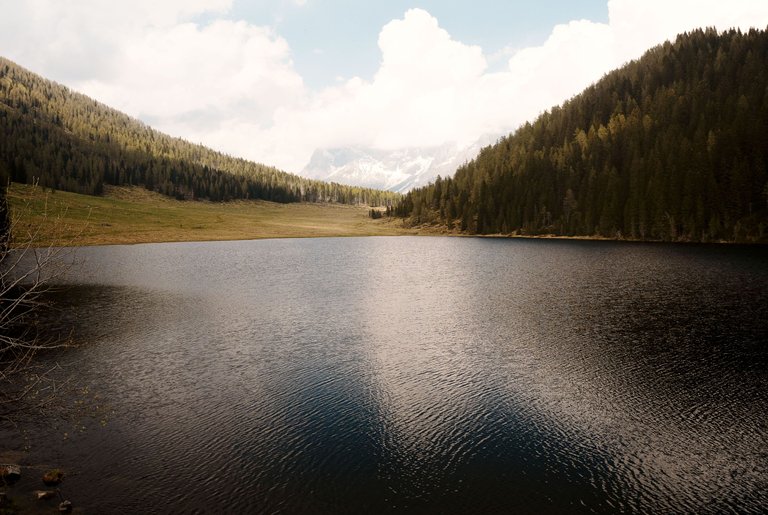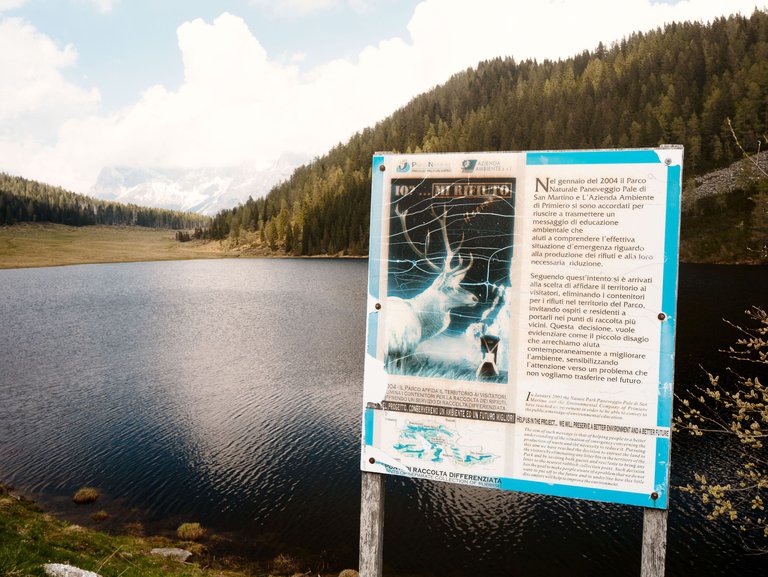 The path is easy and smooth and if you want, many excursions start from that point.
ITA
Il sentiero è facile e agevole e se si vuole partono molte escursioni da quel punto.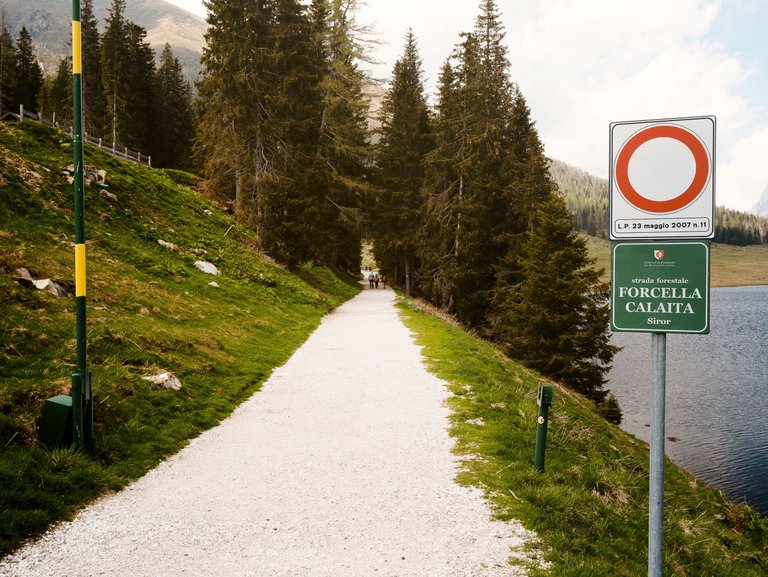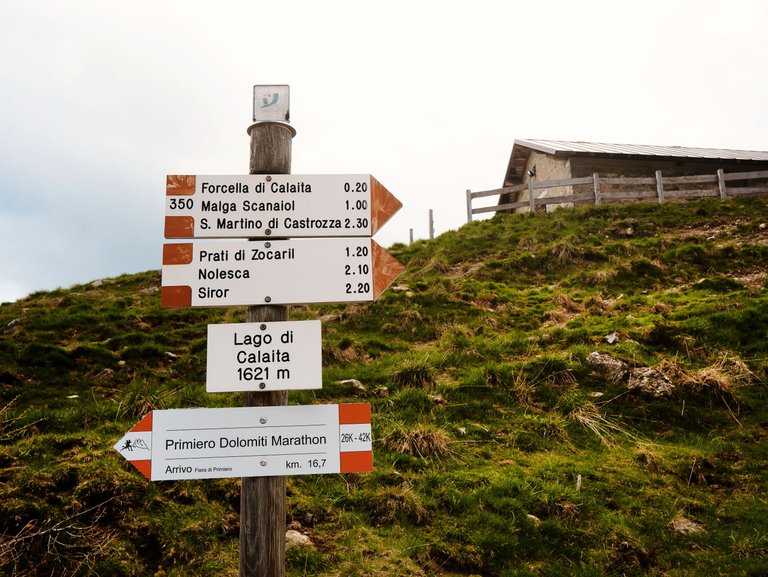 Once past the lake, a very wide view opens onto a meadow that seems endless.
ITA
Superato il lago si apre una vista ampissima su un prato che sembra non finire.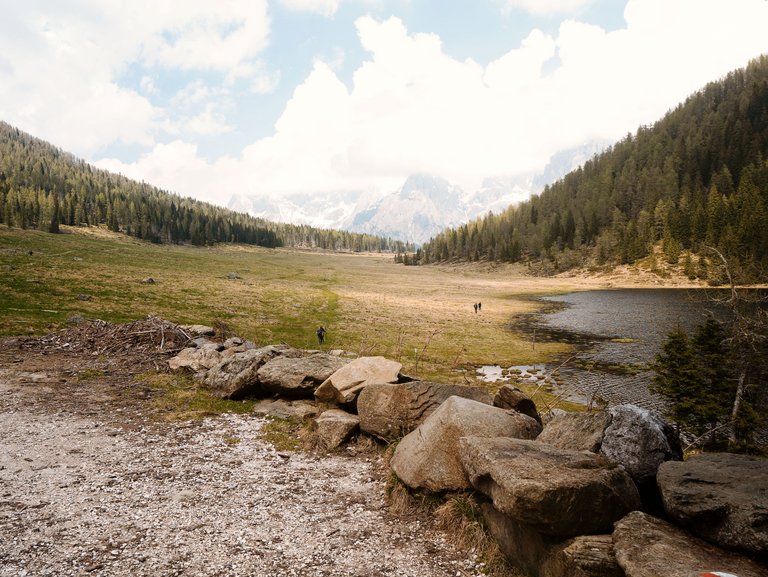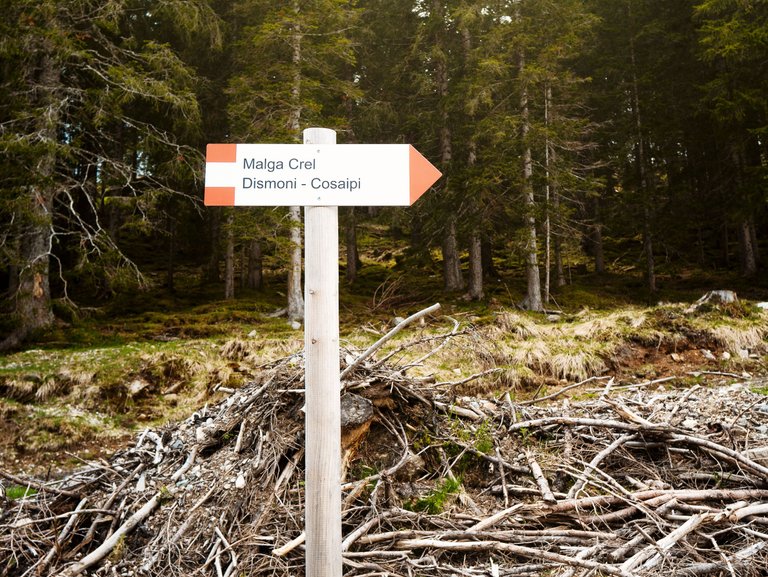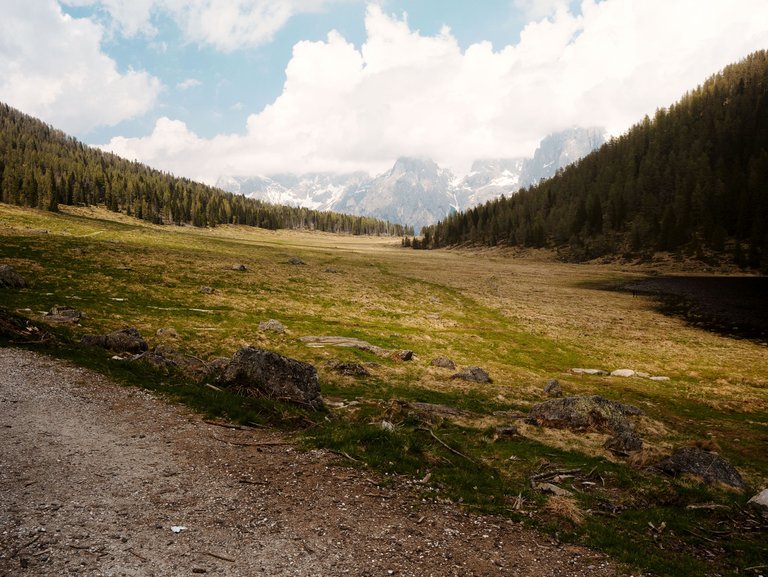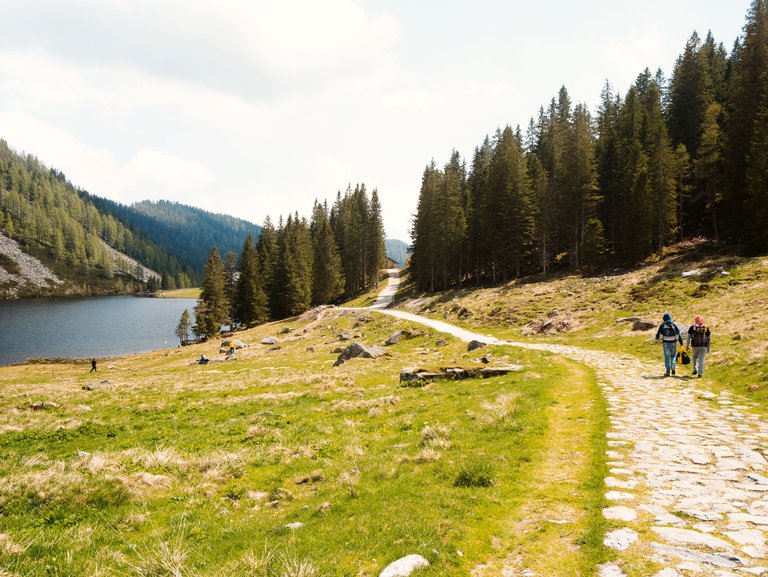 The weather was changeable and the light was constantly changing.
At one point it started to rain, but nothing serious.
ITA
La meteo era variabile e la luce cambiava in continuazione.
Ad un certo punto a cominciato a piovere, ma niente di serio.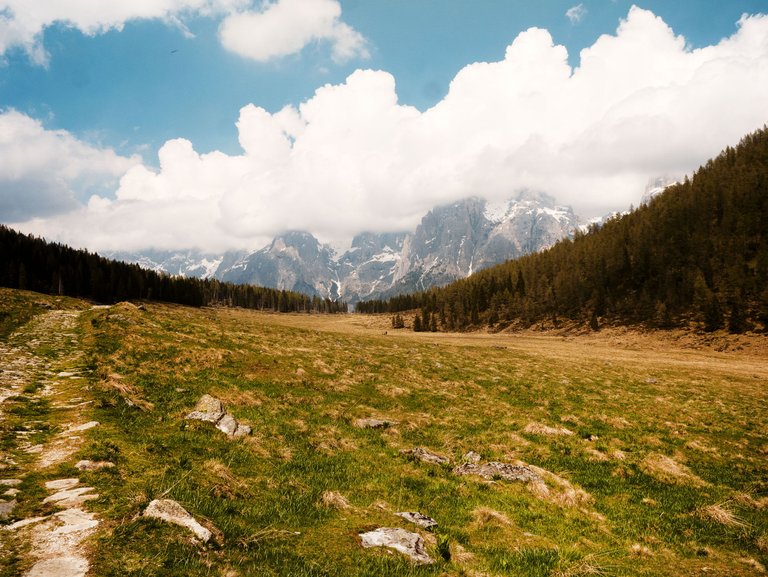 That place gives a sense of great space, it makes you want to breathe deeply and smile.
ITA
Quel luogo da un senso di grande spazio, vien voglia di respirare a pieni polmoni e sorridere.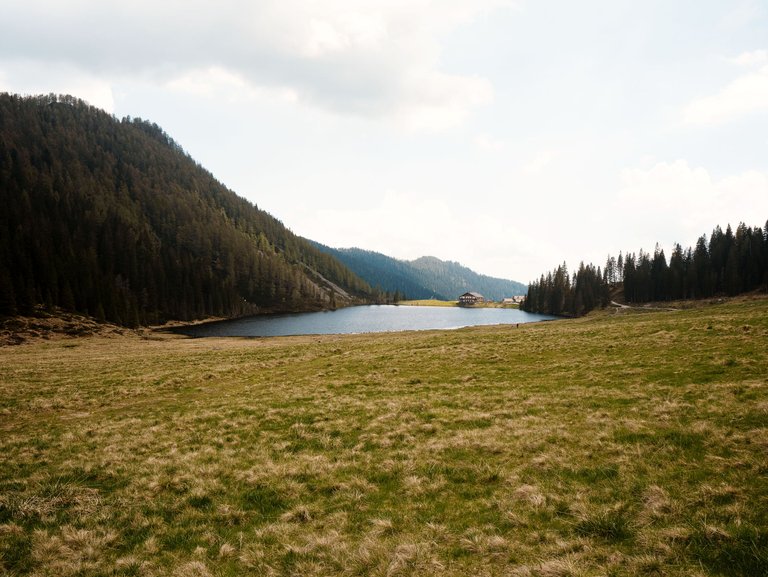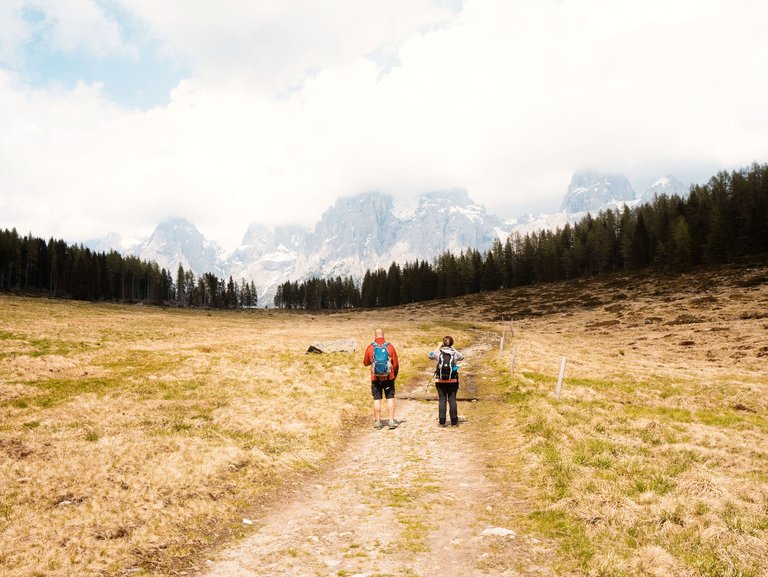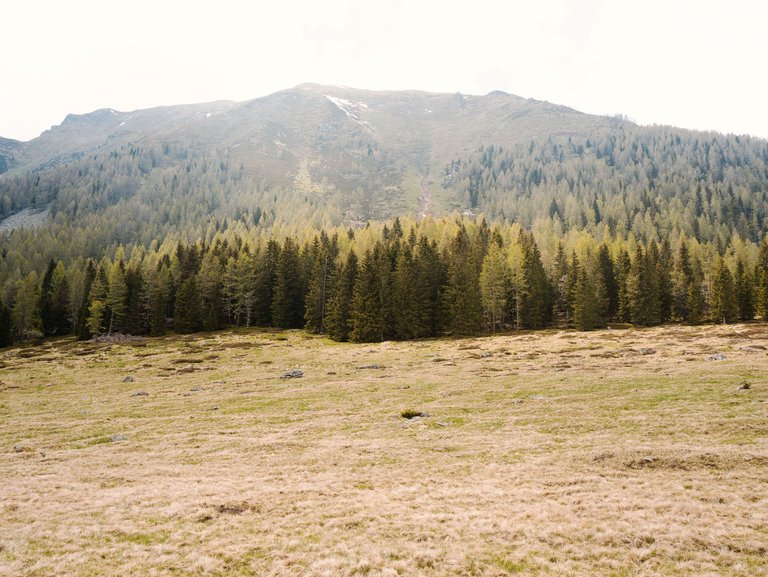 The path I was following led to the Calaita fork, there is a breathtaking panoramic view of the Pale di San Martino, the mountains I had already visited from the opposite side two years ago.
ITA
Il sentiero che stavo percorendo portava alla forcella Calaita, lì c'è una vista panoramica mozzafiato sulle Pale di San Martino le montagne che avevo già visitato dal versante opposto due anni fa.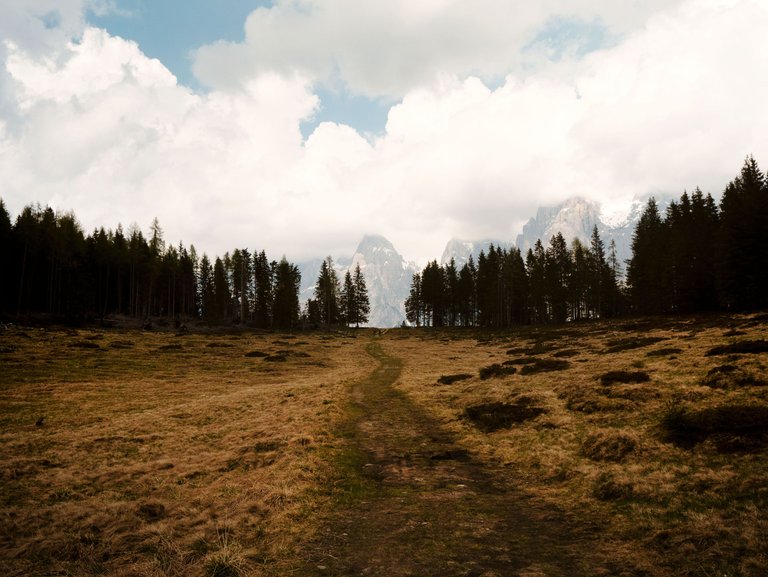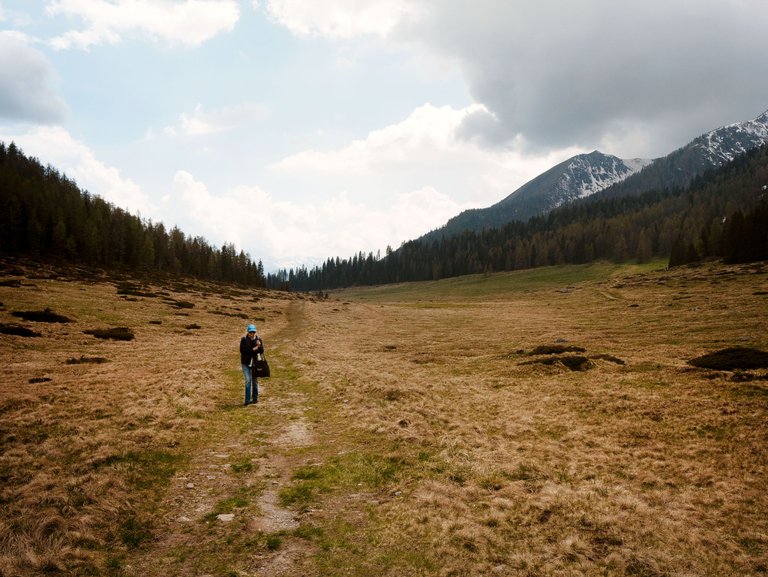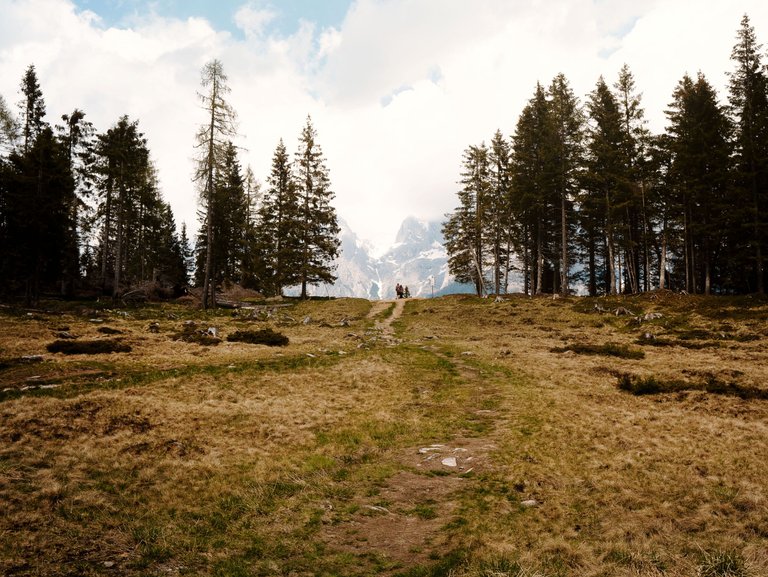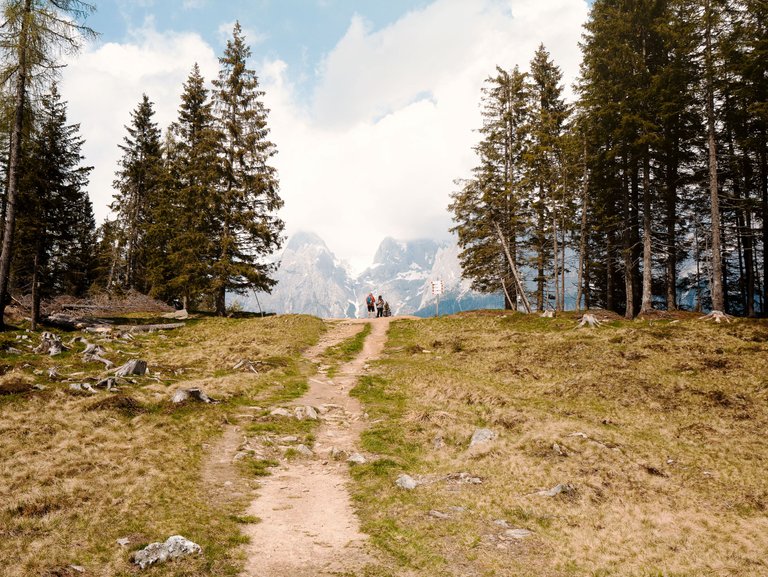 Look how small people are compared to the surrounding environment...
ITA
Guardate che piccole le persone rispetto all'ambiente circostante...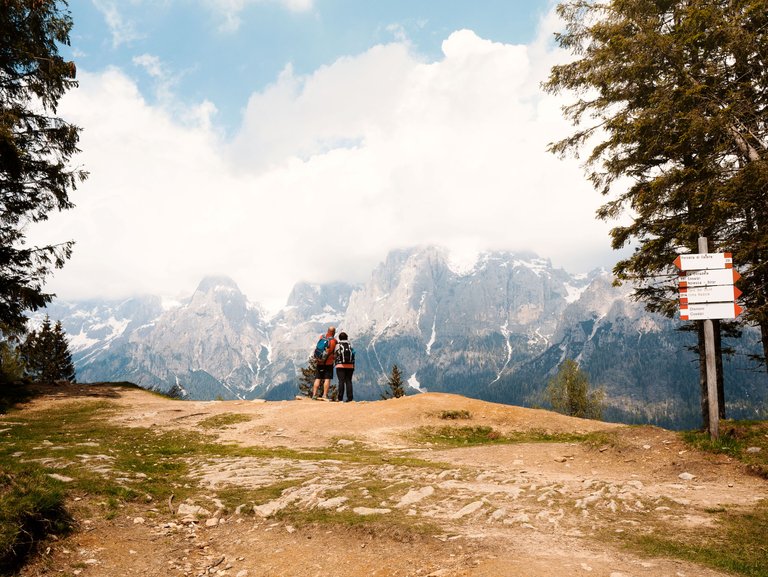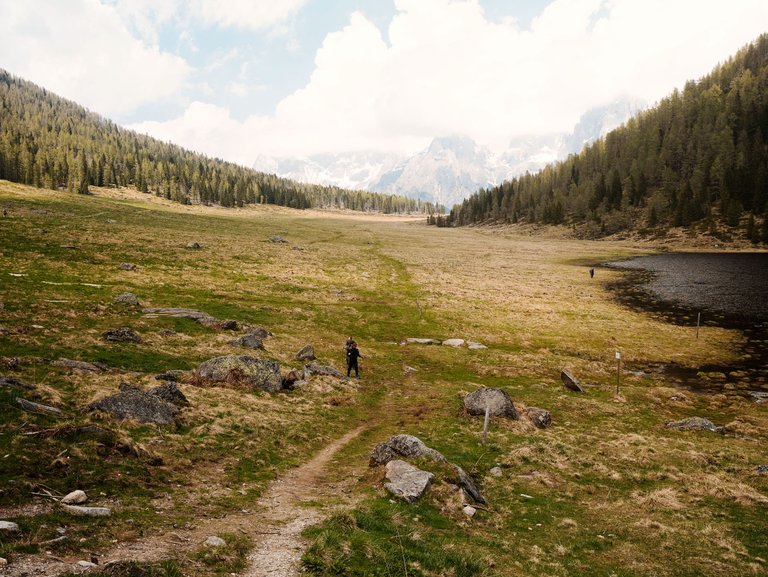 Unfortunately the photos suck, there was also haze, but if you are nearby you have to visit this place and see for yourself what an incredible view. It cannot be described!
ITA
Purtroppo le foto fanno schifo, c'era anche foschia, ma se siete nei paraggi dovete visitare questo posto e vedere con i vostri occhi che vista incredibile. Non si può descrivere!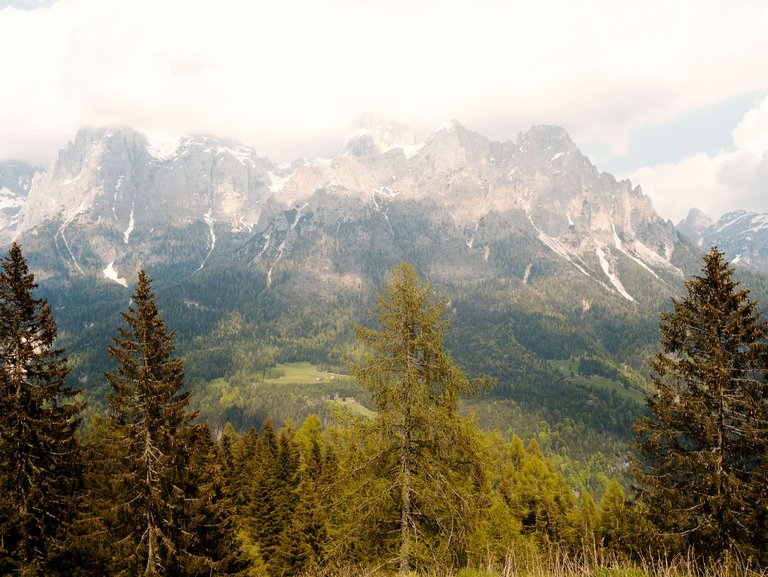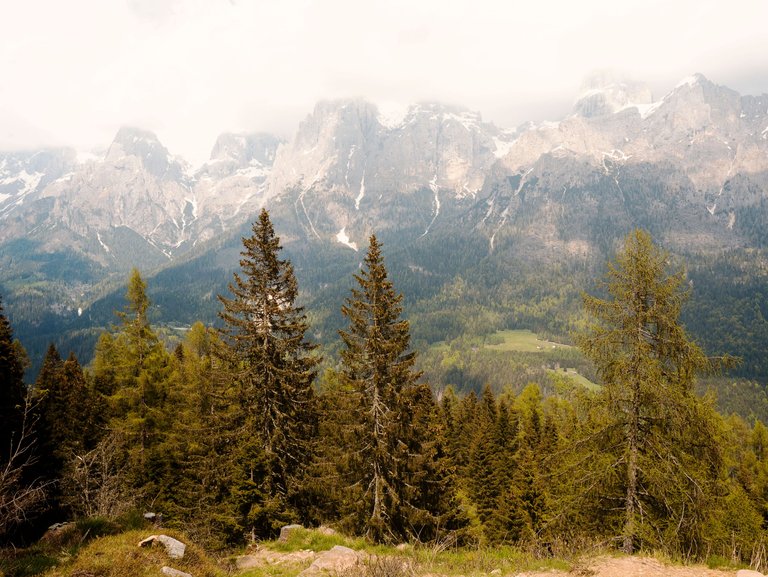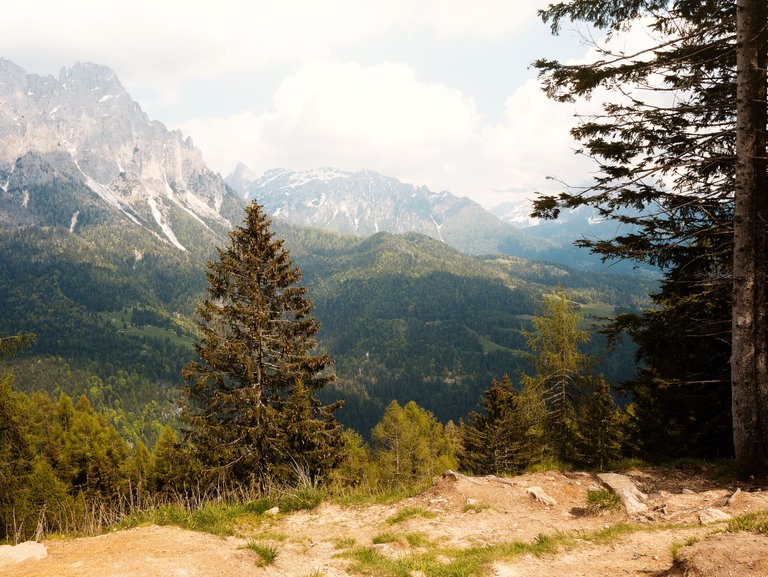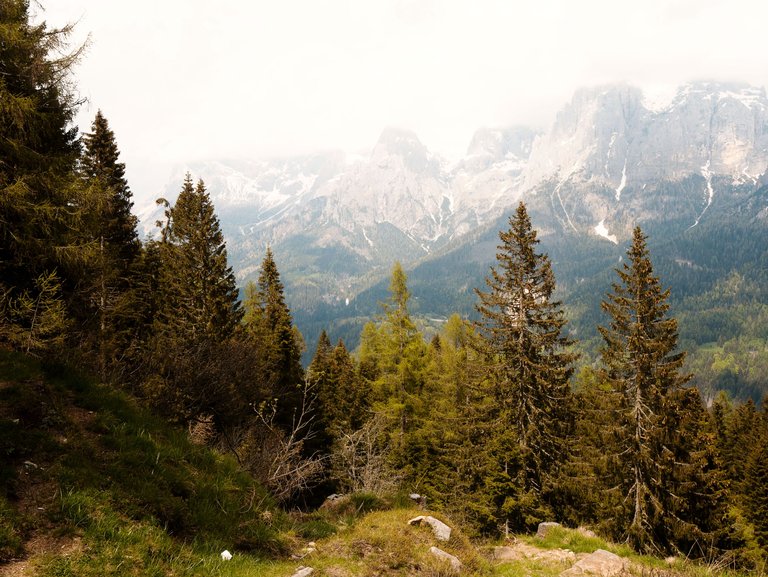 It was drizzling so we decided to go back, I didn't have the right equipment to face a possible mountain storm.
ITA
Stava piovigginando così abbiamo ho deciso di tornare indietro, non avevo l'equipaggiamento giusto per affrontare un eventuale aquazzone di montagna.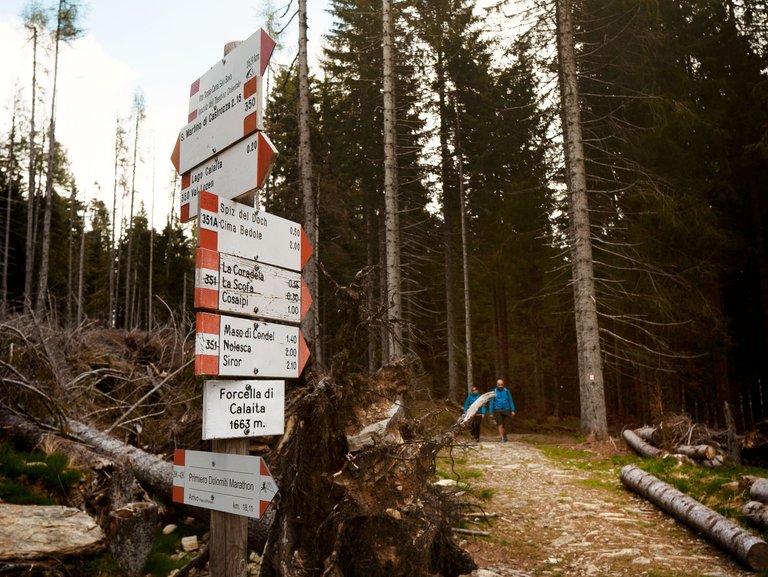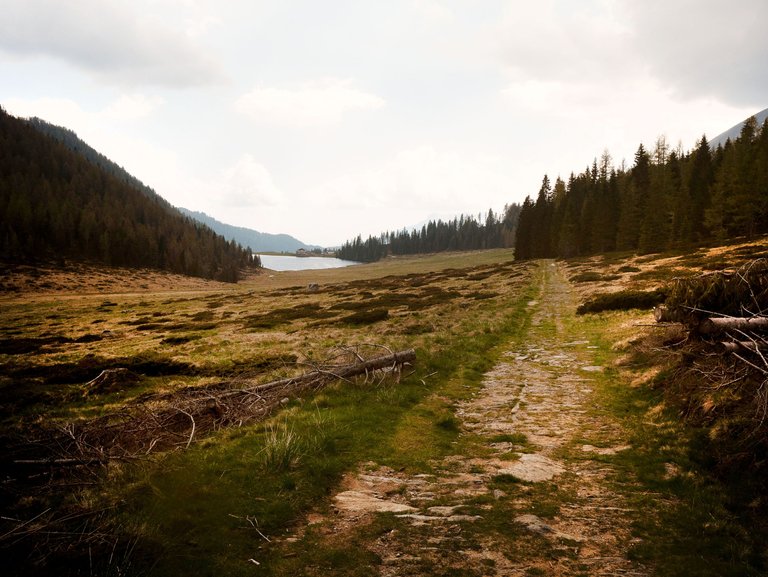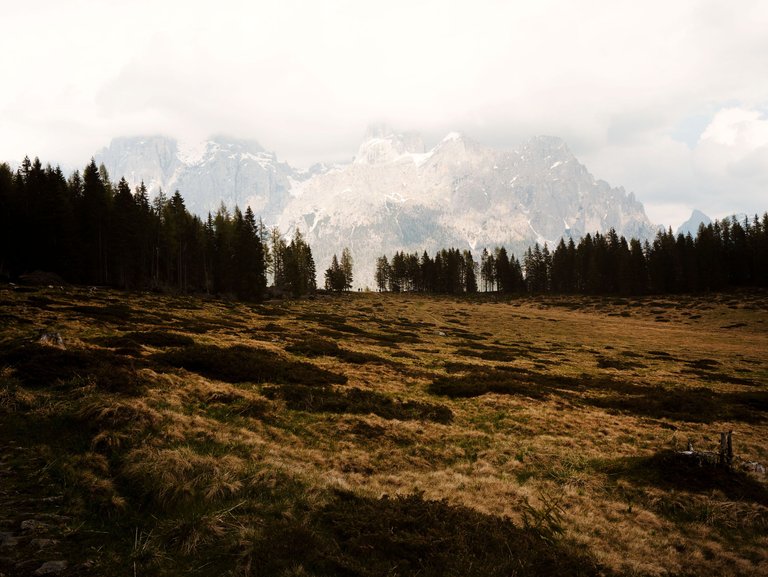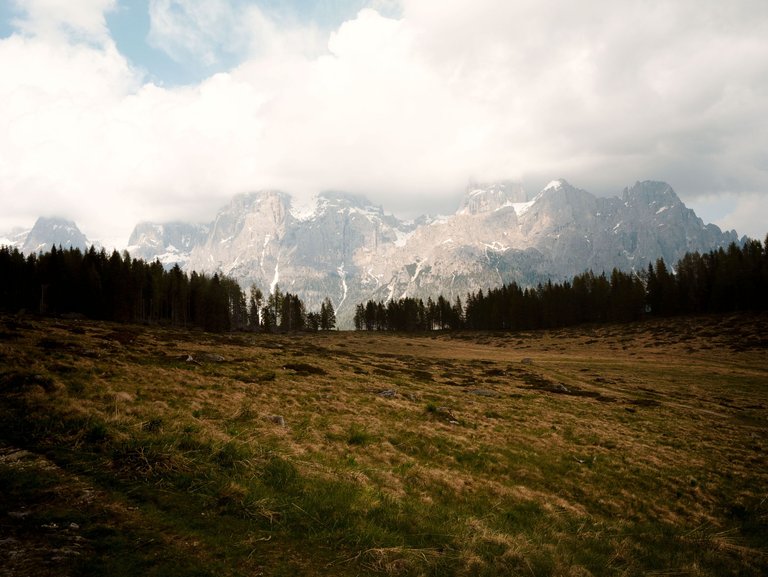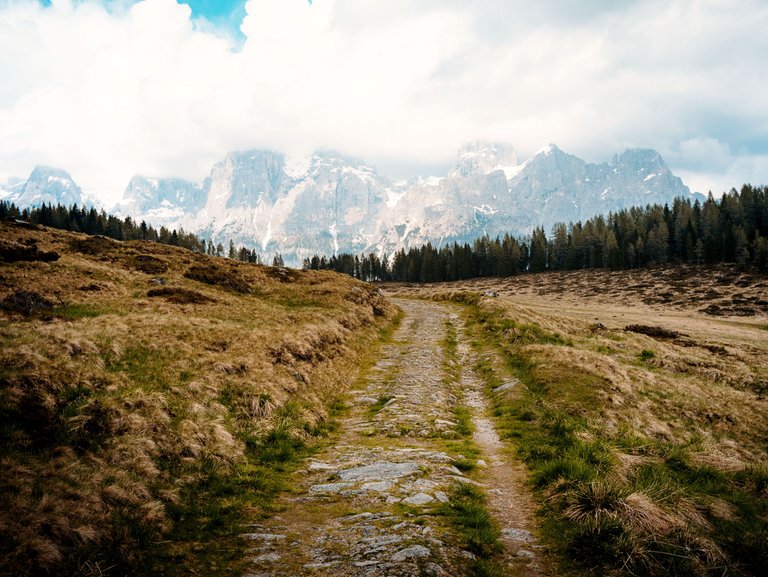 As I walked towards the car, every now and then I turned to look at that incredible landscape...
ITA
Mentre mi incamminavo verso la macchina ogni tanto mi giravo a guardare quel paesaggio incredibile...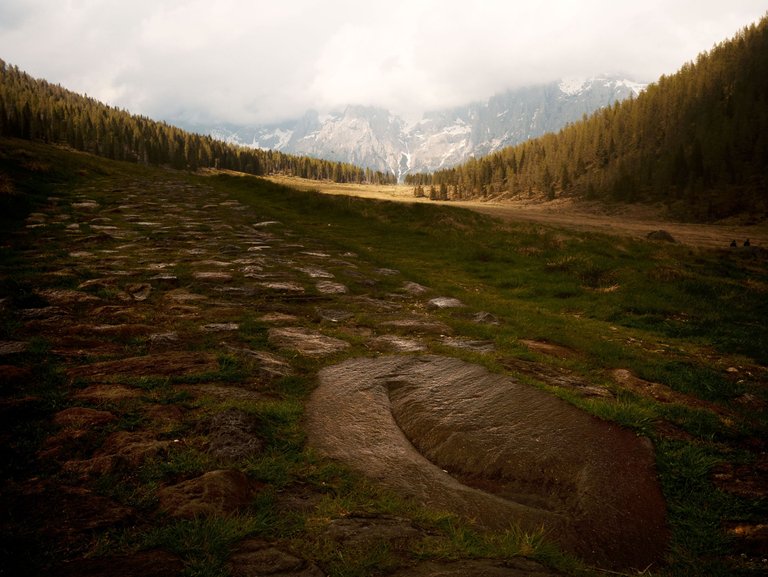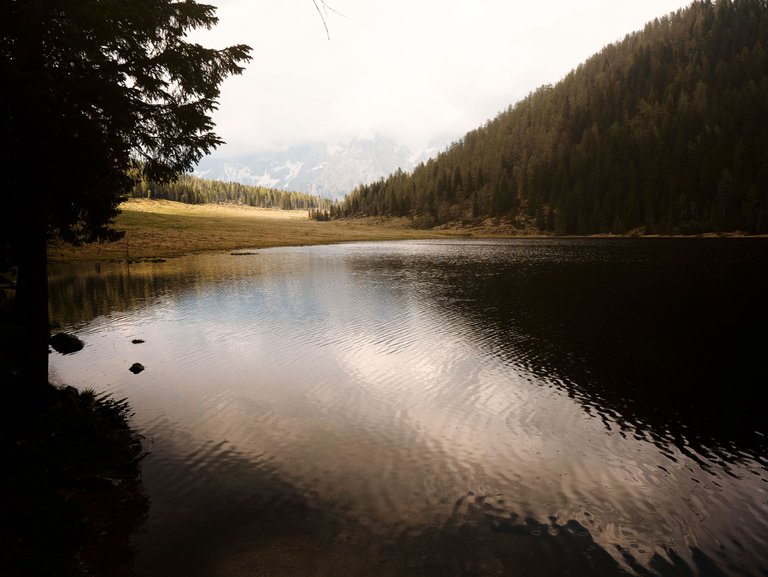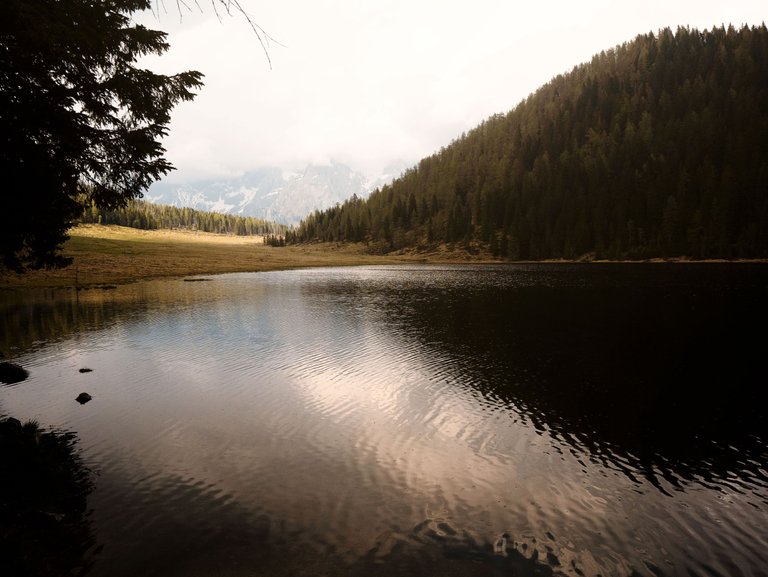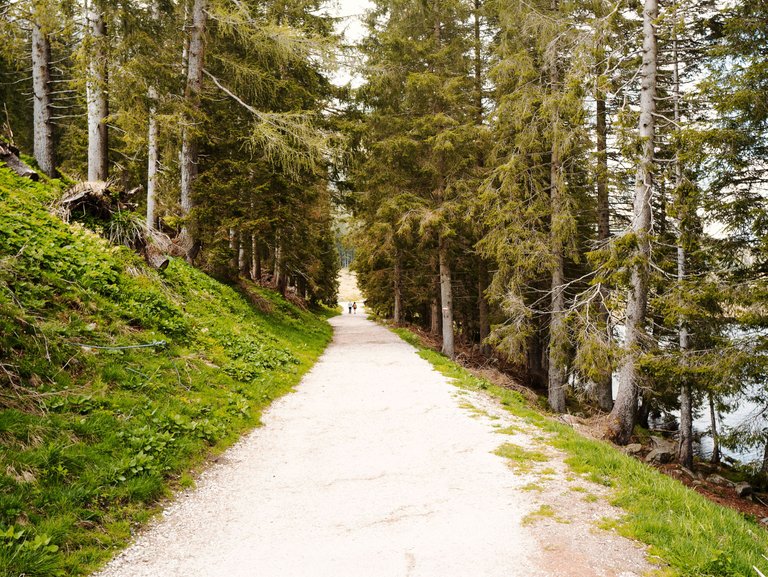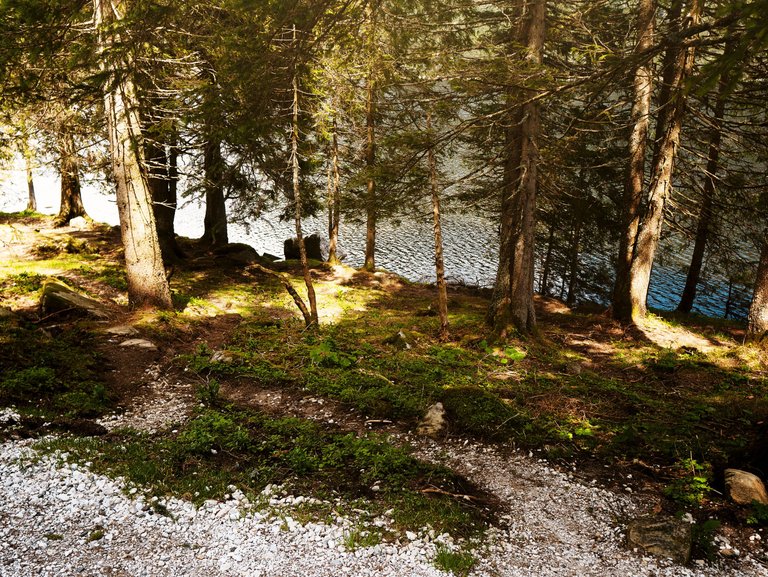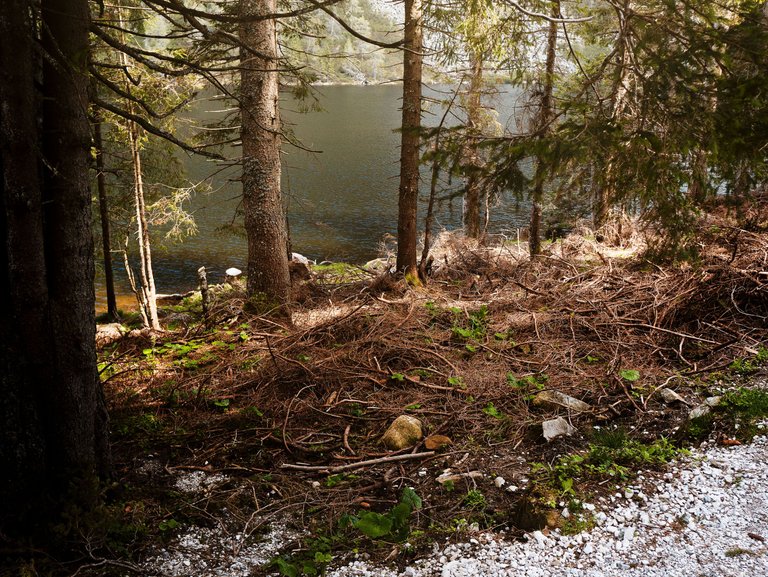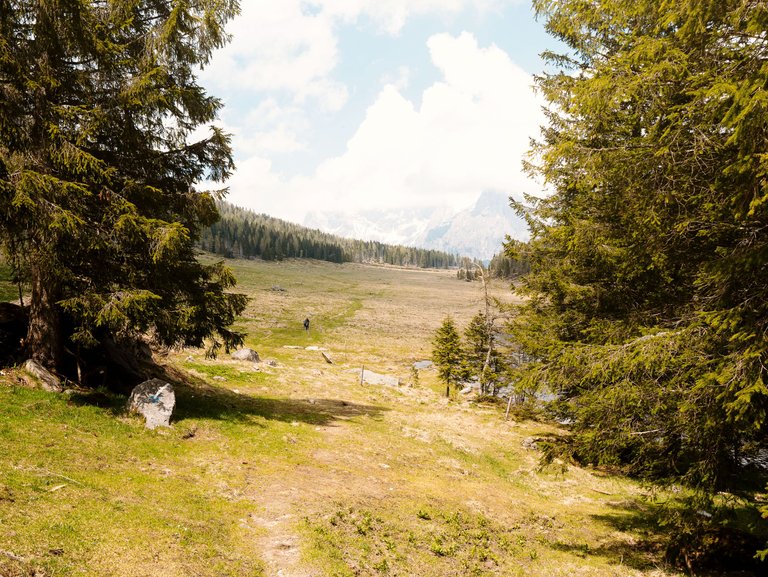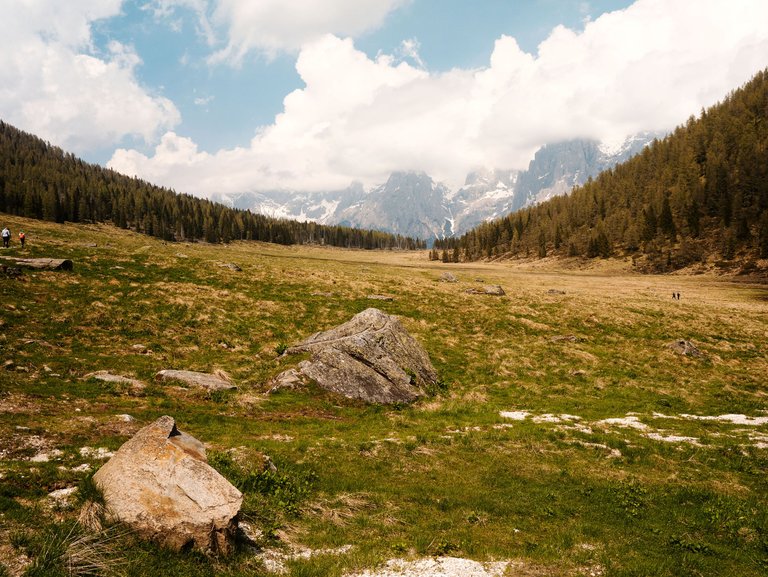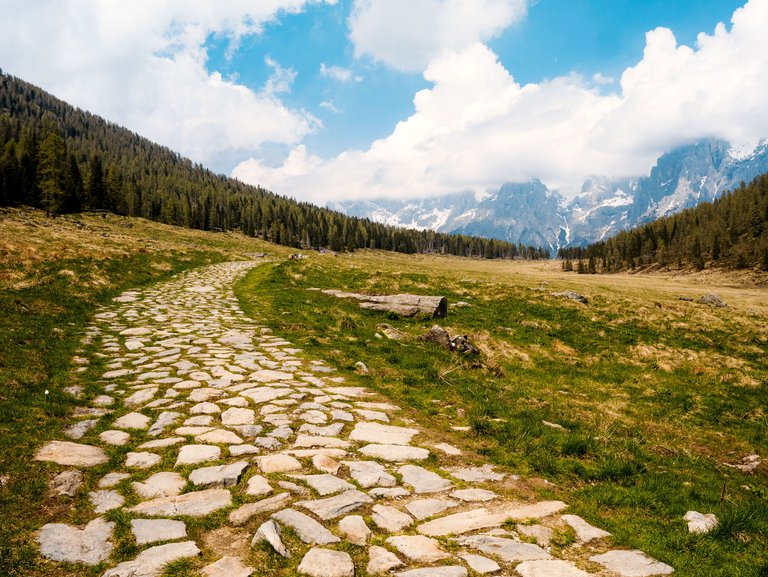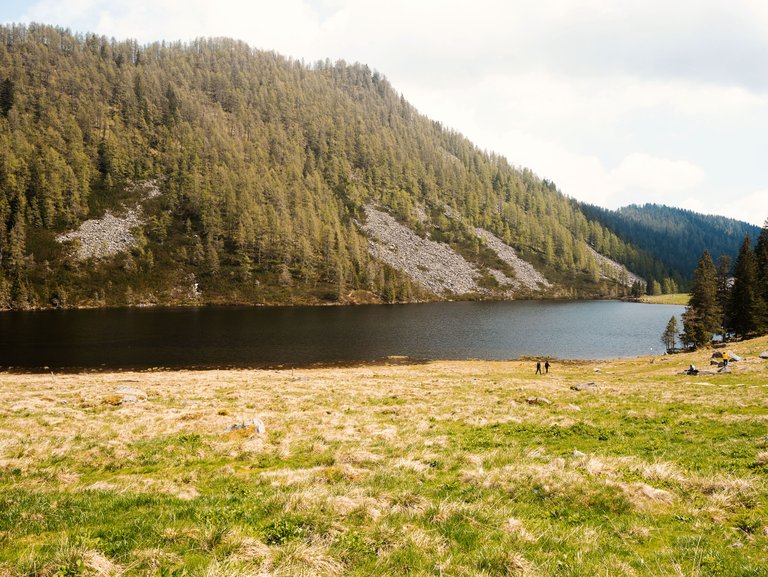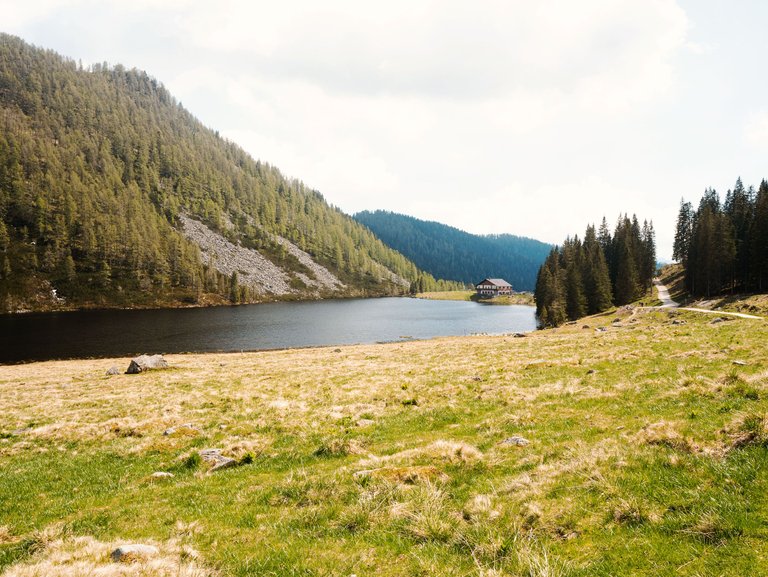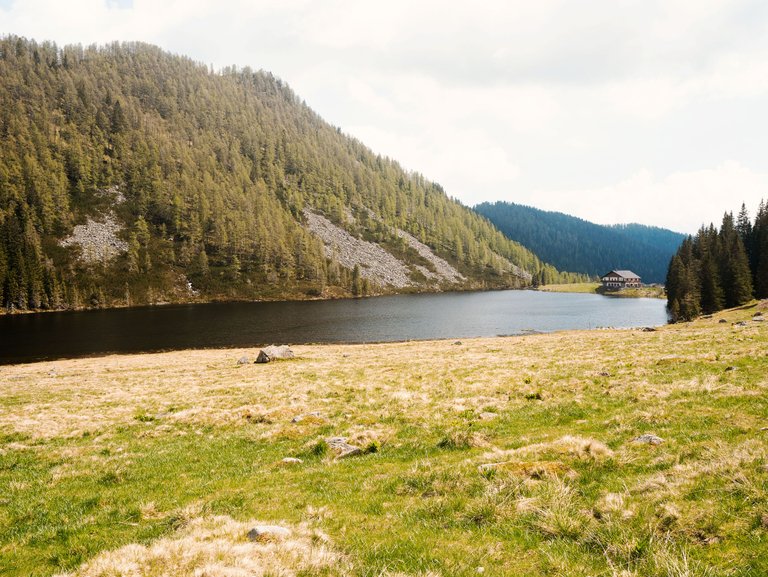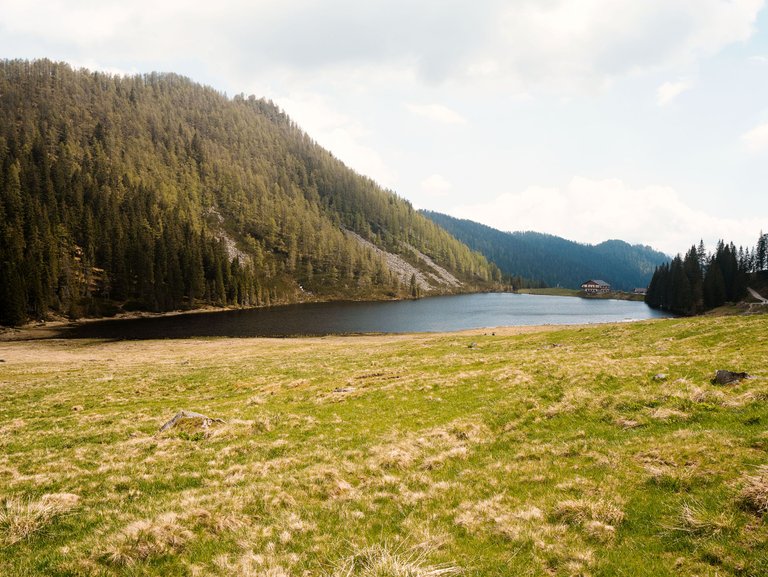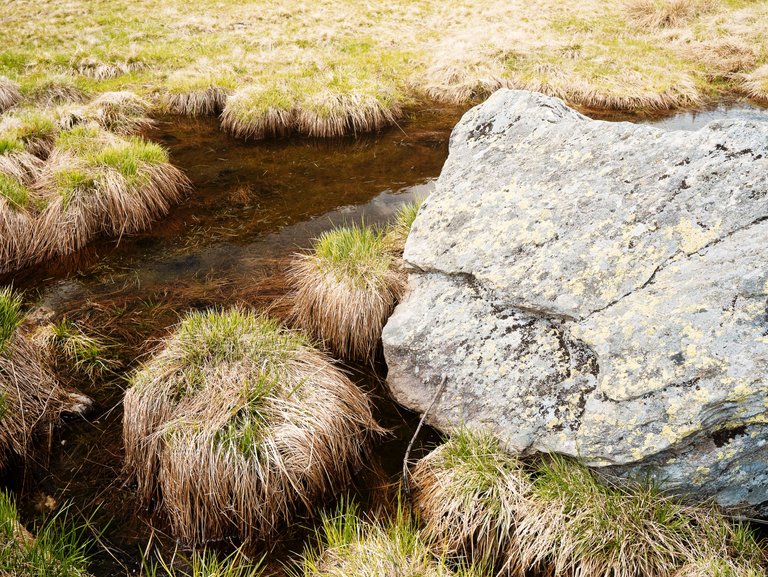 The temperature was dropping fast so I took a few more photos of the lake and then headed to the car.
ITA
The temperature was dropping fast so I took a few more photos of the lake and then headed to the car.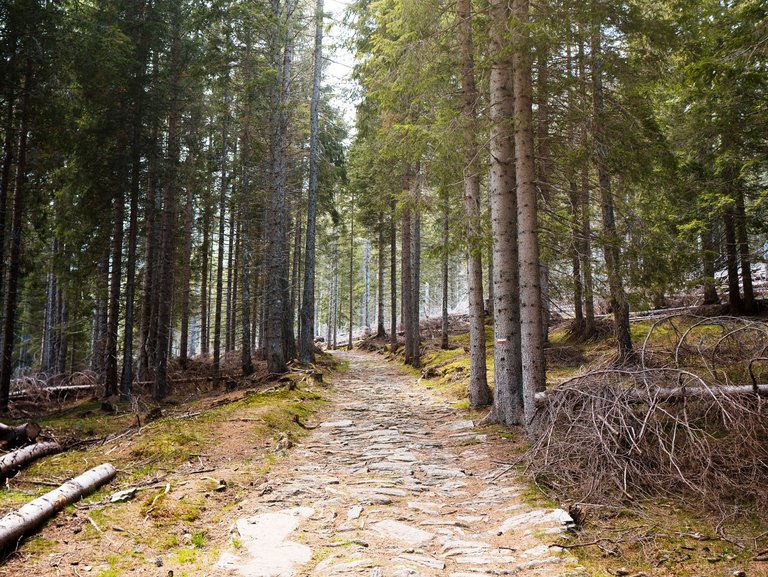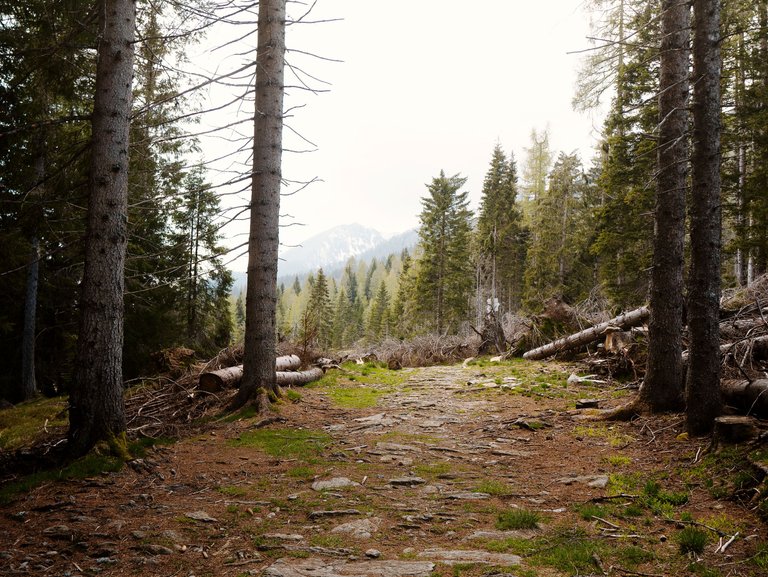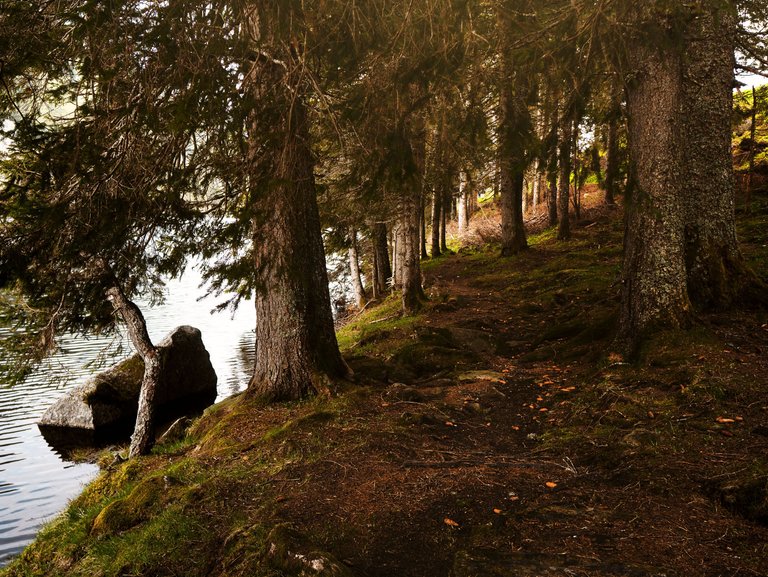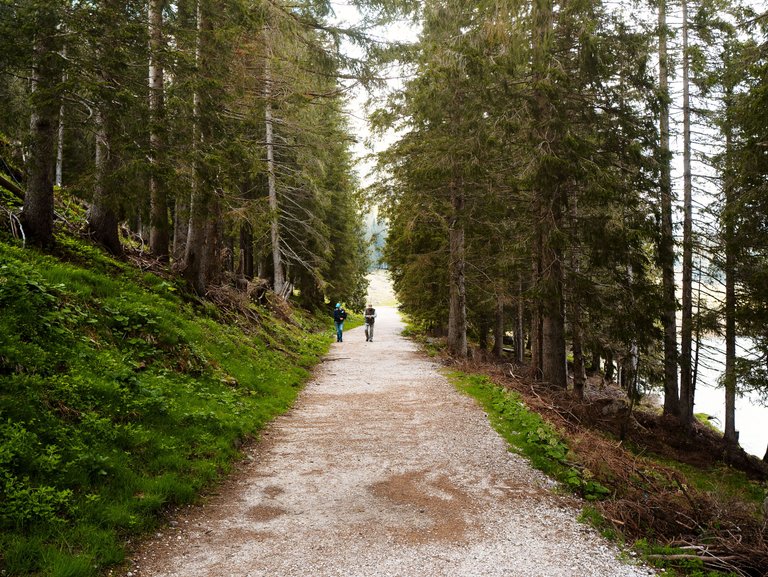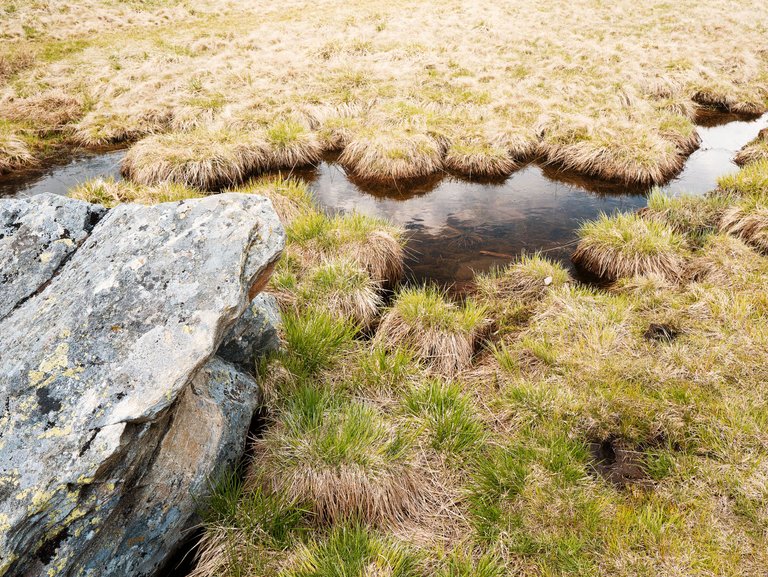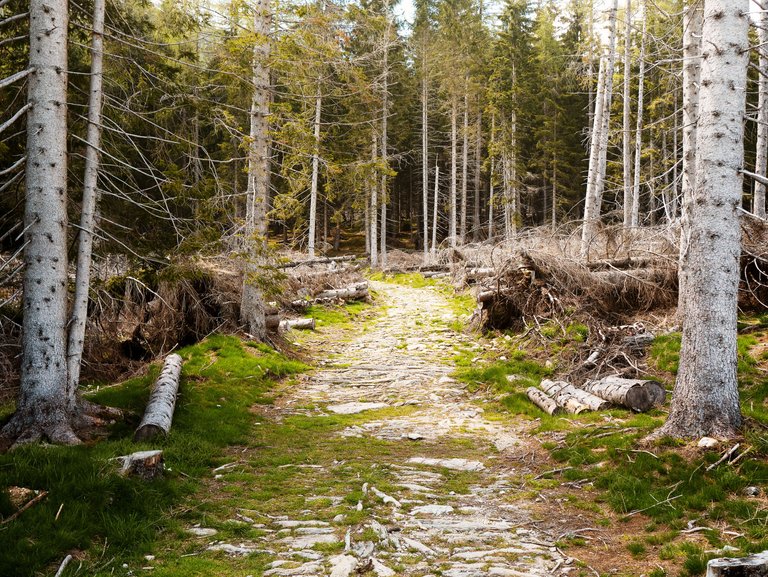 This is definitely a special place worth visiting, I recommend it without a doubt, I'll see you at the next post, bye!
ITA
Questo è sicuramente un posto speciale che vale la pena di visitare, ve lo consiglio senza dubbio, vi do appuntamento al prossimo post, ciao!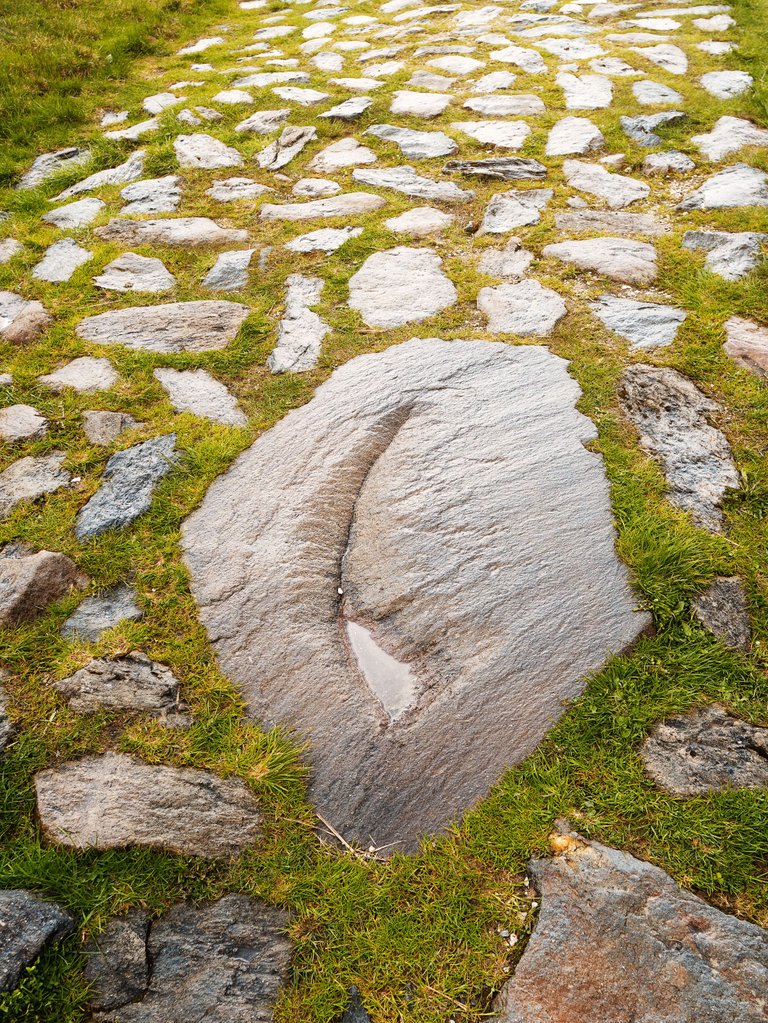 ---
---