Traditional Sour Fish Soup (Saov Jrouk) - Healthy and Delicious Cambodian Recipe

One of our favorite family recipes of all time is this simple and easy fish soup. It takes fewer than 30 minutes, start to finish, and is absolutely delicious!
The key ingredient to this stew is lime, jasmine rice, kaffir lime leaf and last but not least is fish.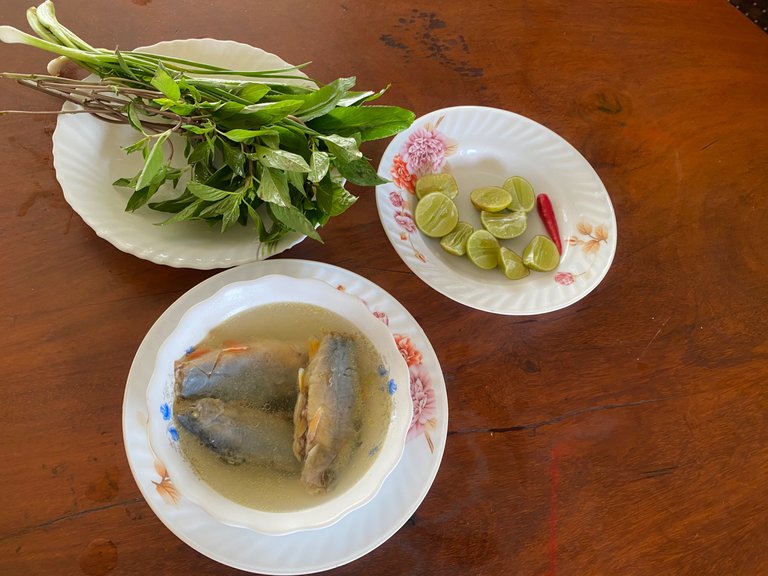 Greetings everyone from Cambodia, today I would like to share my traditions food with you. Generally, this food is calls Saov Jrouk, translated as a sour soup. It's quick and simple to make, easy to adapt to your personal taste preferences, and so delicious. Don't waste the time, Let's cooking together!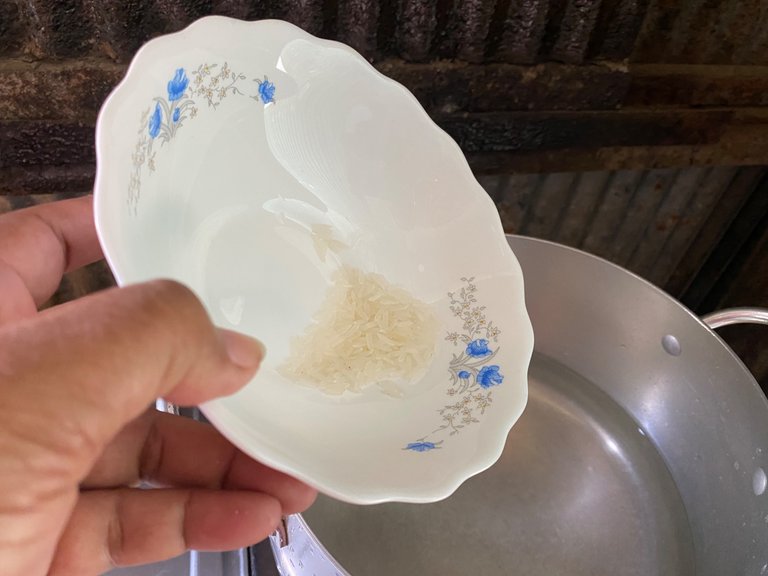 First, I would like to pour about 1 tablespoon of rice into the soup pot. As you add more liquid, taste the soup, and be sure to adjust the seasonings accordingly. Most types of rice is great for soup. White, brown, wild rice, black rice, sushi rice, basmati and jasmine rice are all great.
Even risotto rice and paella rice work! Simmer it from 5-10 minutes. Adding rice to soup makes for a hearty meal. You can add rice already cooked, or uncooked, to soup, but it does affect the recipe.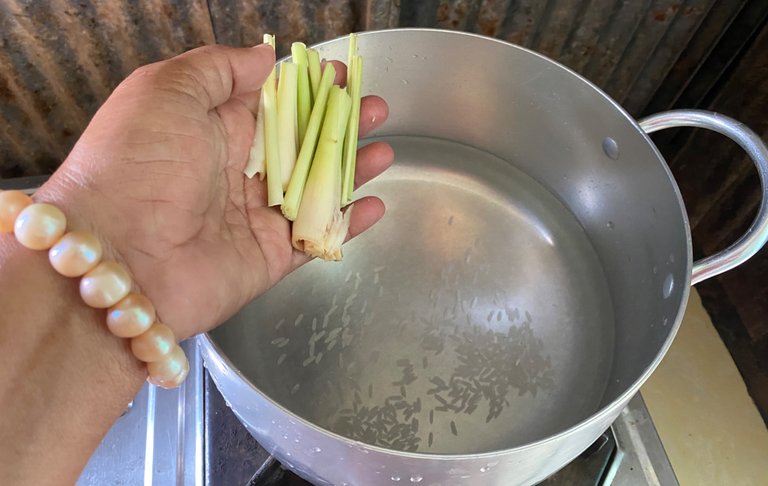 Second, add the lemongrass. Increases the heat and stir. Simply make several superficial cuts along the length of the stalk with your serrated knife. Then, holding the lemongrass at either end, gently bend it several times to "bruise" it. This will release the fragrance and flavor. Now throw the stalk into your soup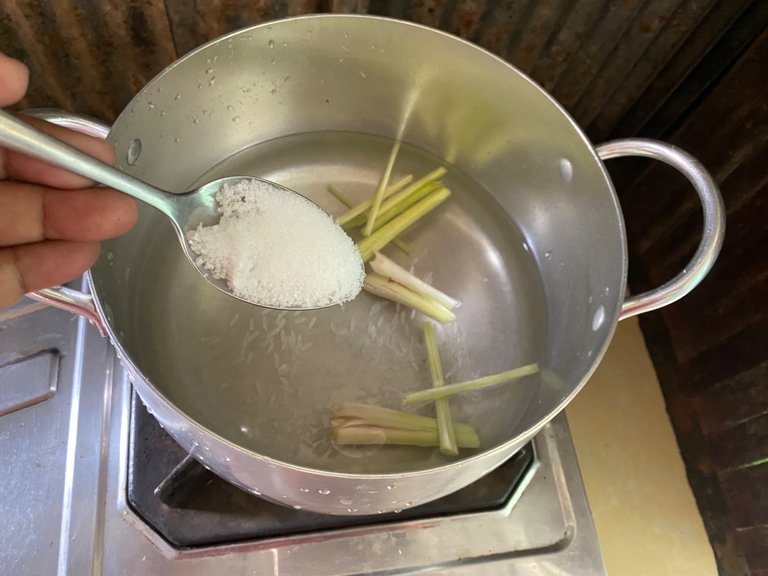 Thirdly, we add the seasoning. Make sure to measure it before you put into the pot. You need to salt in the beginning a bit to make sure whatever you cook in the soup gets salted too. It takes time.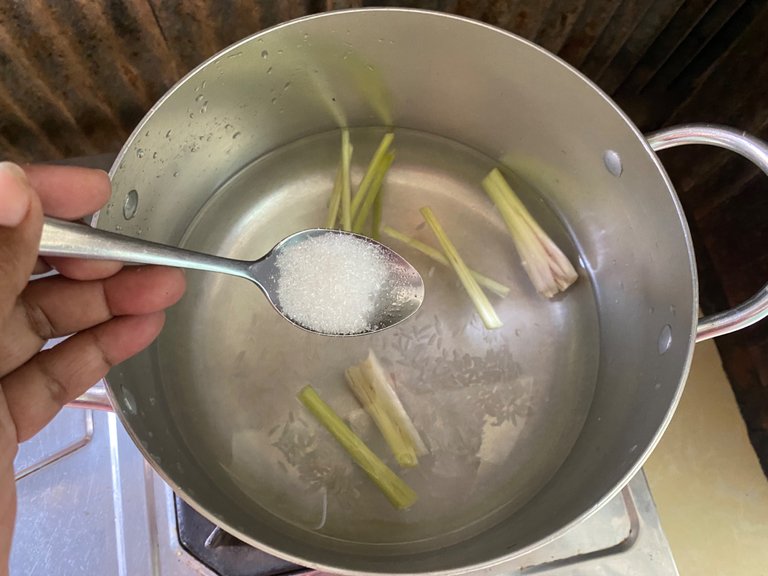 Next is sugar. Here, sugar that we use is less than salt. You can pour the amount of sugar according to your like then allow it to boil together.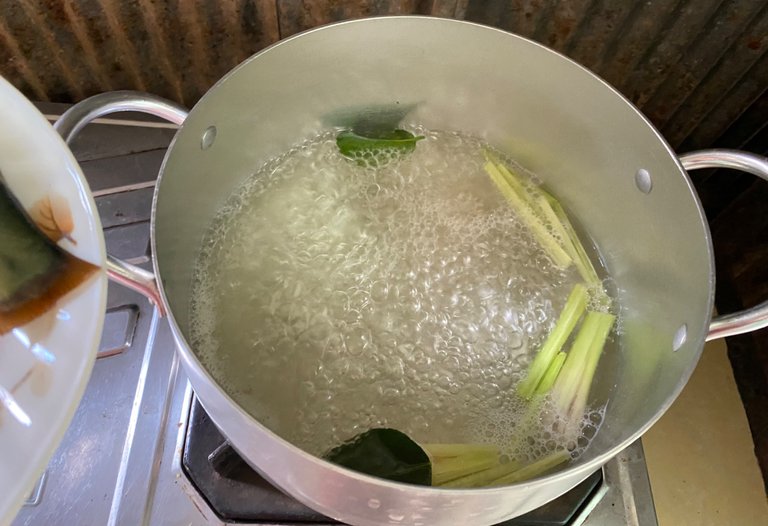 When the water is boil so hard, add the Kaffir lime leaf into the soup pot. Fragrant Kaffir lime leaves are an indispensable ingredient to South-east Asian dishes. Their distinctive citrus flavor can overpower milder herbs so it's best to use these leaves in moderation when recipes call for them.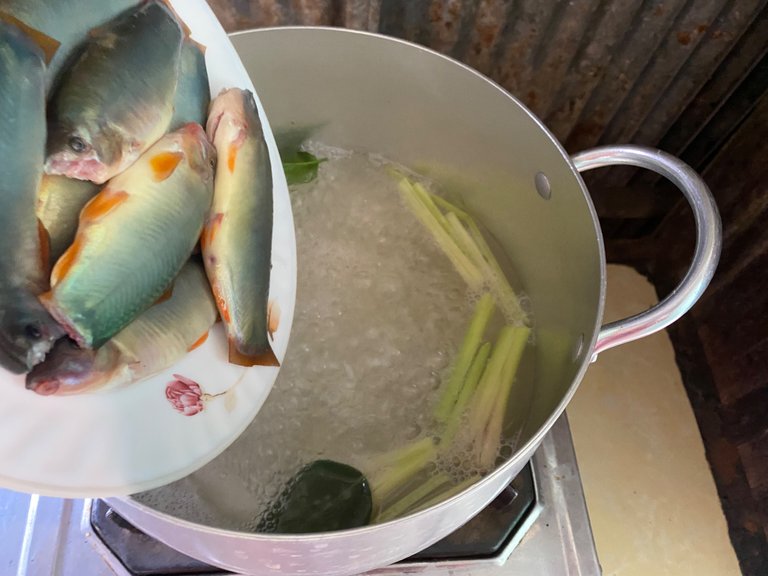 Next, add the fish. If you're prepping this stew for a dinner party, make the soup base in advance and refrigerate. Then, reheat the broth and add the fish just before serving. For me I use fresh fish that I just bought from local market. We carefully put it into the pot and wait for 10-15 minutes.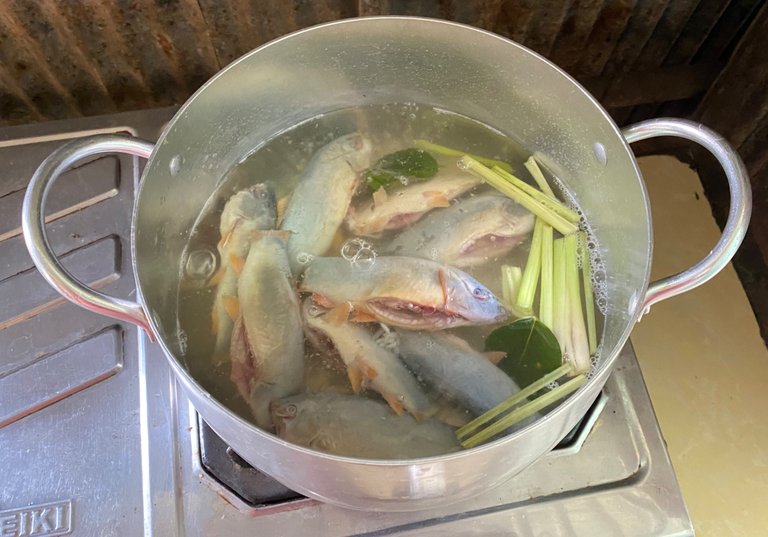 We wait the fish to boil and now it time, the fish is cook and we turned off the heat. To make sure it will suit your taste you should taste it before you transfer it to the bowl. For me, I feel that my soup is a little salty so I add more water into it and allow it to boil again.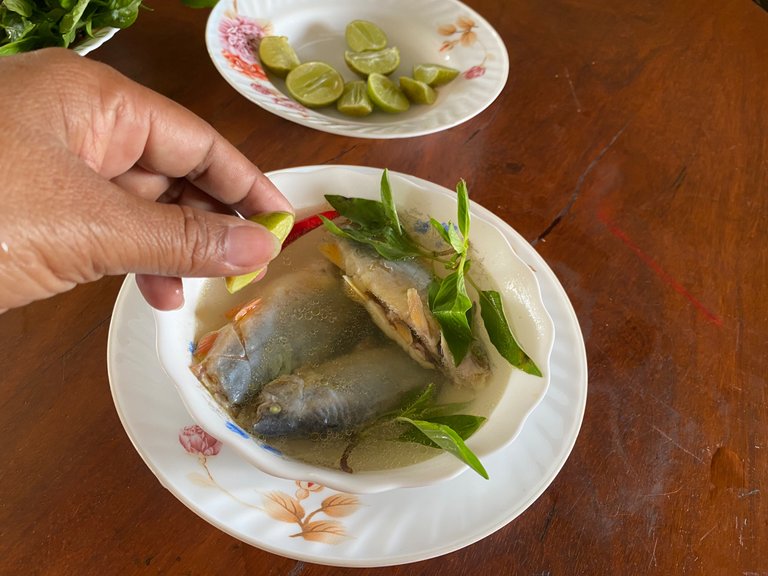 Now it comes to the last important that. Since this soup is known as sour soup we add the lime and herb into the small bowl. You can add 2-3 lime accordingly to your taste. The more sour the more it delicious. I really hope you enjoyed. If you try this cooking, Your family will going to love this warm recipe.
---
---