Robinhood Share Price Surges to 100% Gains!

Rise and rise again, until lambs become lions! Sometimes IPO's go well for share holders and sometimes they go south.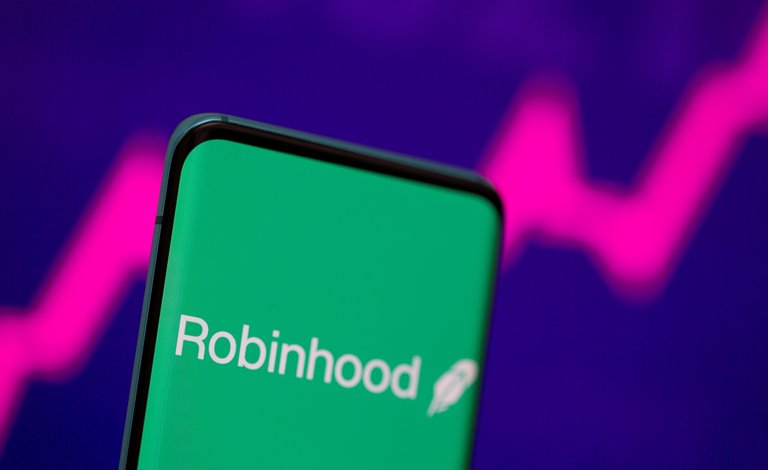 source
Robinhood share holders have to be pleased with this launch as share prices have surged to 100% gains yesterday for those with diamond hands.
HOOD Shares Soar To 100% Gains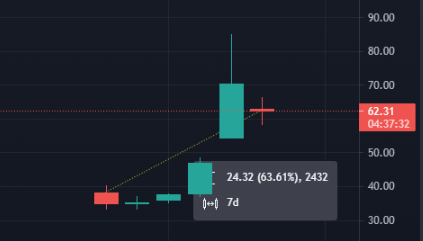 Share prices are currently sitting at $62.31 up about 64% from their launch on July 29th, that's a win for the company and it's valuation and certainly for it's shareholders and customers who were able to get the stock initially for around $38.
The company (Robinhood) had initially set aside up to 35% of it's shares for individual investors on its platform, giving it's users a fair chance at acquiring shares ahead of opening day trading.
This "fair" IPO launch is a first of it's kind as far as I know, and looks to take a page out of the modern day crypto play book.
Customers who had the chance to snap up shares sold directly to them through the platform should be pleased with their decision as the price surged to highs almost right out of the gate.
While the stock got off to a somewhat rocky start on day 1 it soon shot up to some pretty sweet highs, so much so that trading was halted a number of times.
Trading of HOOD Halted Numerous Times
Demand for shares of HOOD shot through the roof yesterday causing some pretty extreme volatility. You know what, I don't want to call it volatility, it was demand driven, and something we've grown pretty used to seeing in the crypto space.
Demand for the shares went through the roof yesterday causing the price the surge as much as 50% on the day.
Some headlines say Robinhood has joined the likes of a meme stock! Why is that, because it's a platform with a significant number of users, because they have market fit, because they have significant plans to expand into crypto?
This company if managed properly is going to make bank over the coming years and its users had a chance to buy its stock at a measly $38 dollars.
This isn't a meme stock, this is the future of centralized trading platforms.
"Trading in online investment platform Robinhood was temporarily halted Wednesday after a rapid surge in its stock price just a week after the company's lackluster debut on the Nasdaq." - thehill.com
I actually read that it was halted as many as 3 times throughout the trading day yesterday. This was demand driven, what's not to understand about that? It was even reported that the ARK Fintech Innovation ETF purchased roughly 89,000 shares or apx $4.2 Million worth for its Tech ETF.
Massive purchases like this could and other could easily send the price to the moon.
All in all congrats to anyone that was able to snag this under $40, you win!
Ciao for now,
---
This post was shared to [Publish0x here]
---
Social Links: LeoFinance | Publish0x | D.Buzz | Noise.Cash
---
Additional LeoFinance Content: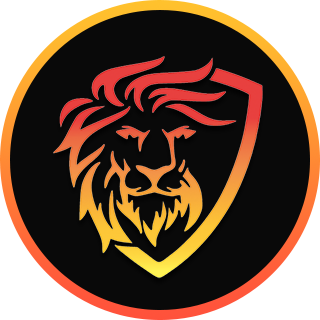 Posted Using LeoFinance Beta
---
---