MY FAVORITE LOCAL DISH -- HIVE LEARNERS CONTEST FOR WEEK 3 EDITION 3
Where are you from? What is your local dish? Would you mind sharing with us so we can learn how to make and eat it? This is my favourite local dish. In English language, it is called plantain Pudding. But in my dialect, it is called Ukpo- Ogede. It is eaten by my people from Ika North East, Delta State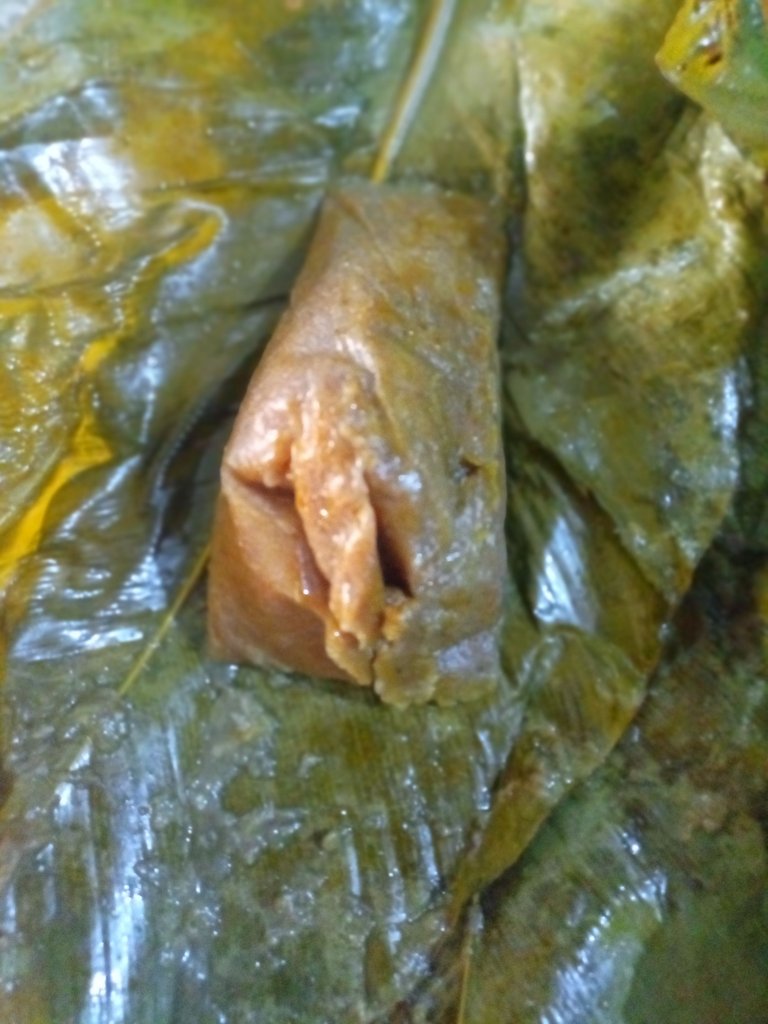 It is made with two types of plantains. A ripe one and unripe. The recipe is simple and the food is very delicious. In a bit, I will take you through the steps.
I like eating plantain Pudding. When I was home, each time Mummy goes to the market, this is one food she buys for us to eat before she would make the real meal.
The food tastes so sweet, you know the taste of ripe plantain right? It's so sweet.
NOW THE INGREDIENTS
The major ingredient is plantain, both ripe and unripe. Depending on the number of people you are serving, four large and ripe plantains and two large unripe ones will do. Listing out the whole ingredients we have
Ripe plantains
Unripe plantains
Onions
Pepper
Leaf
Water
Palm oil.
Seasoning
PROCEDURES ALONG WITH IMAGES
Blend your pepper and onions together.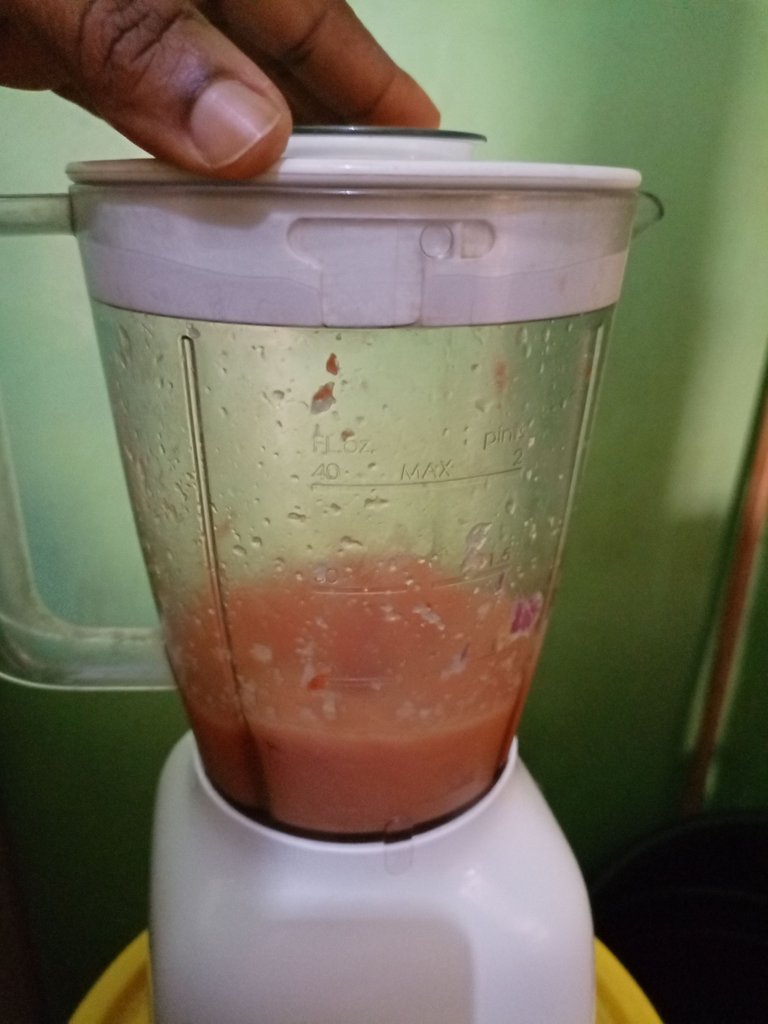 Cut the ripe plantains and the unripe plantains into the blender and blend.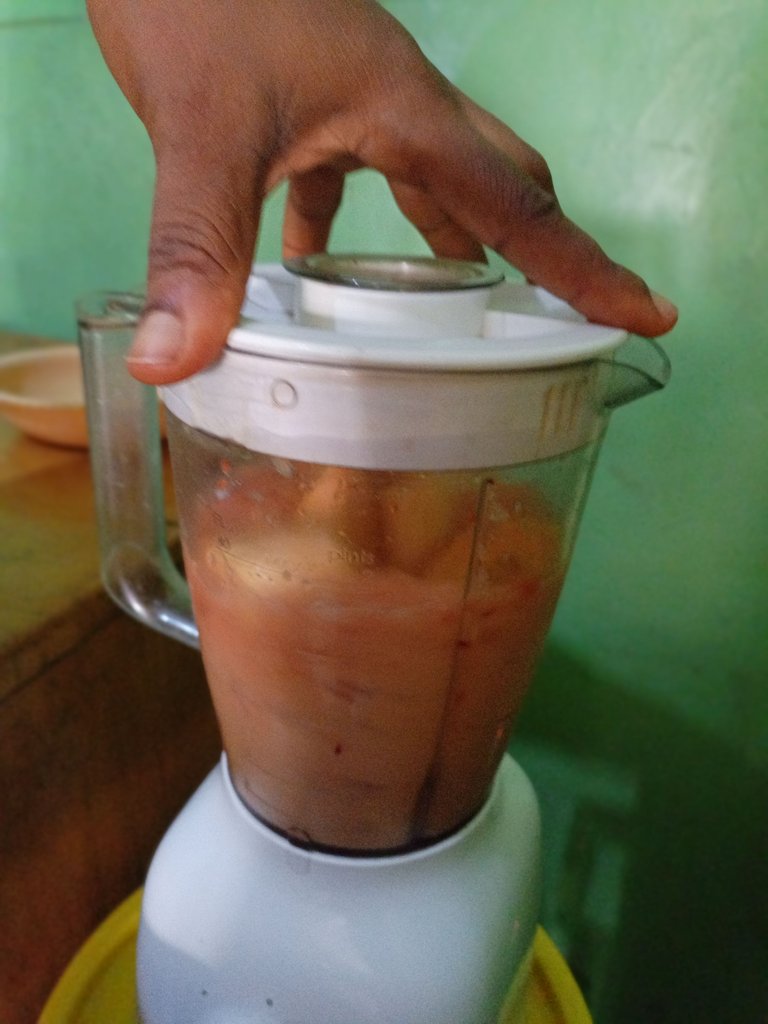 Pour into a deep bowl, add palm oil, water and seasonings. Stir well.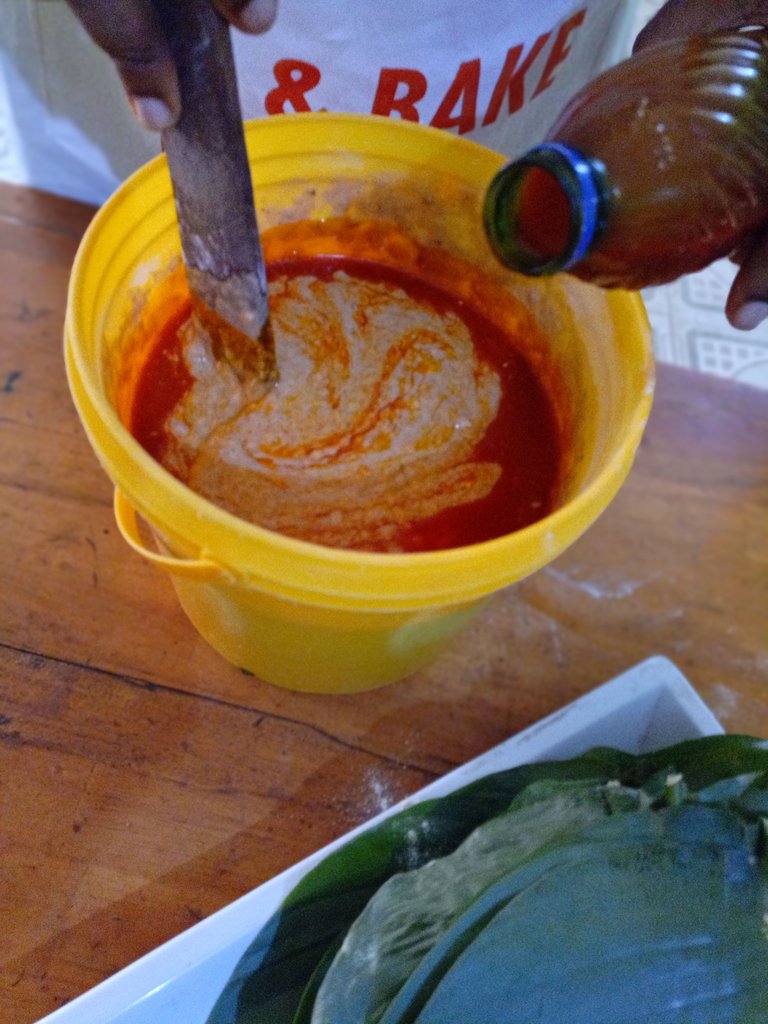 Put water into pot and bring to a boil. Wash the leaves and get them ready for wrapping.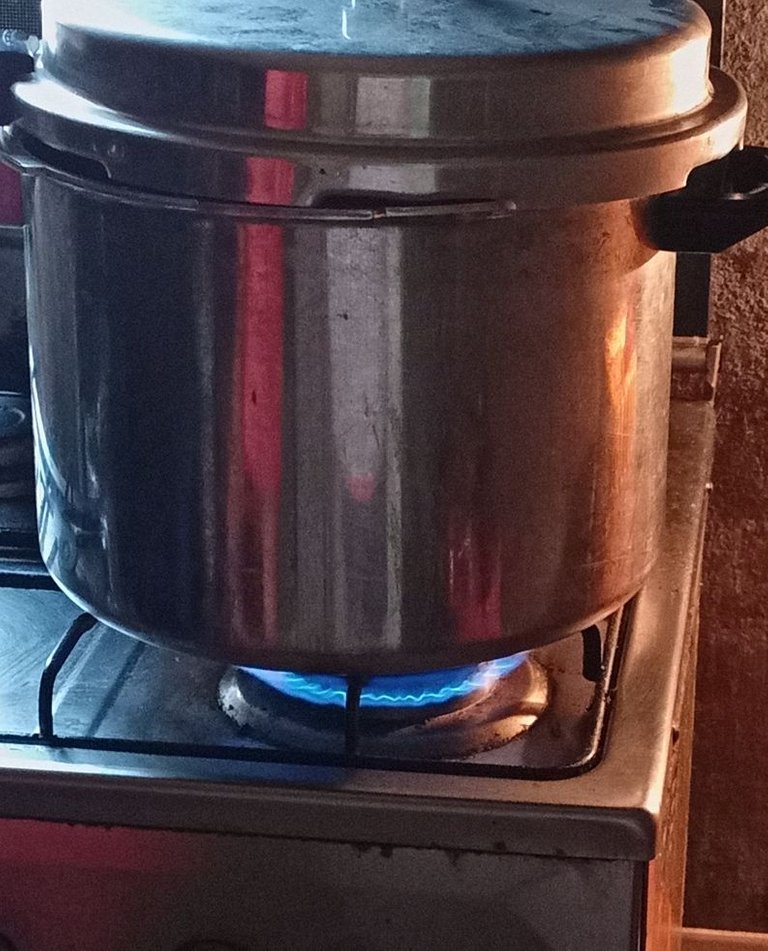 Then wrap the plantain paste with the leaf. I will show you the wrapping skills another day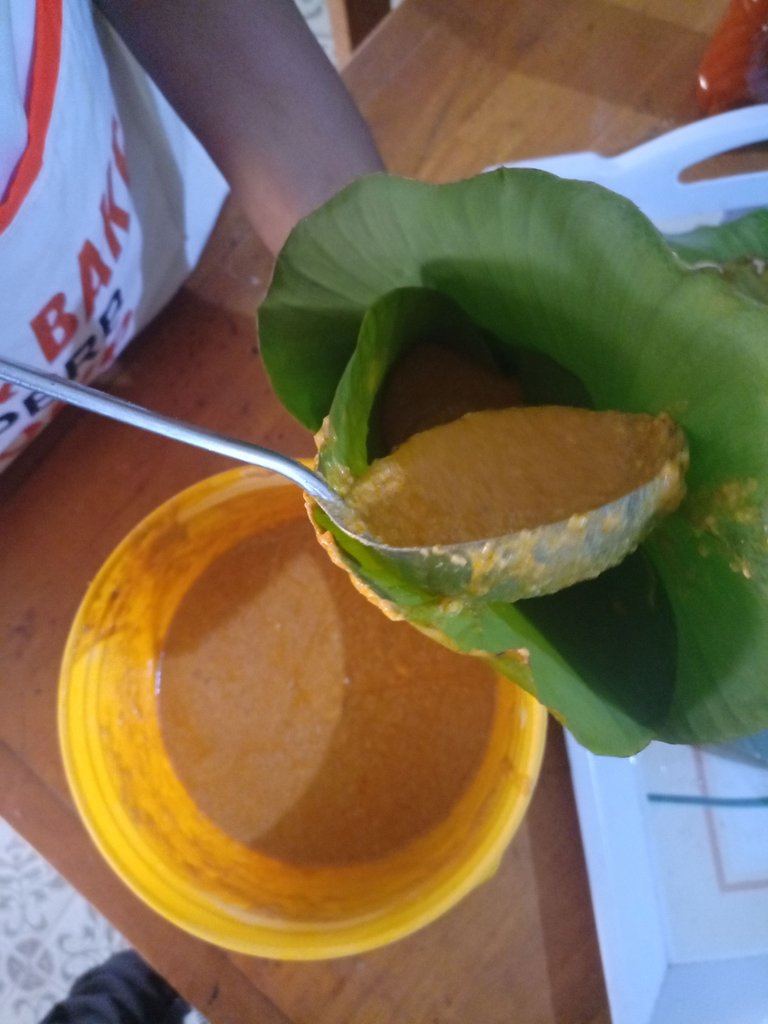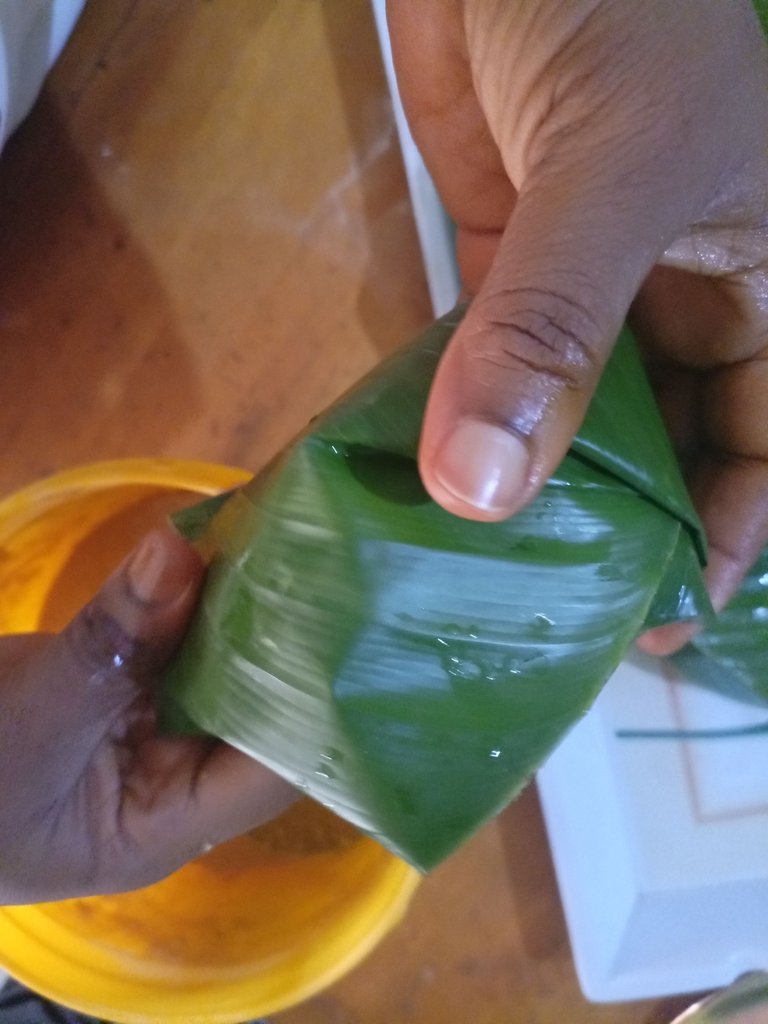 Add the wrapped plantain Pudding into the boiling water and allow to steam for 45 minutes.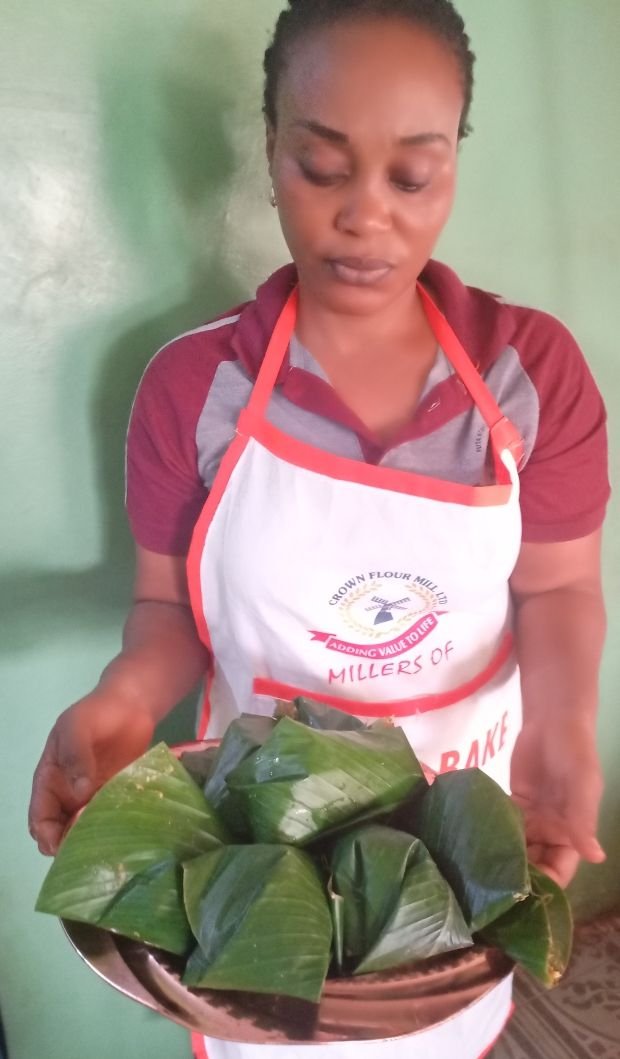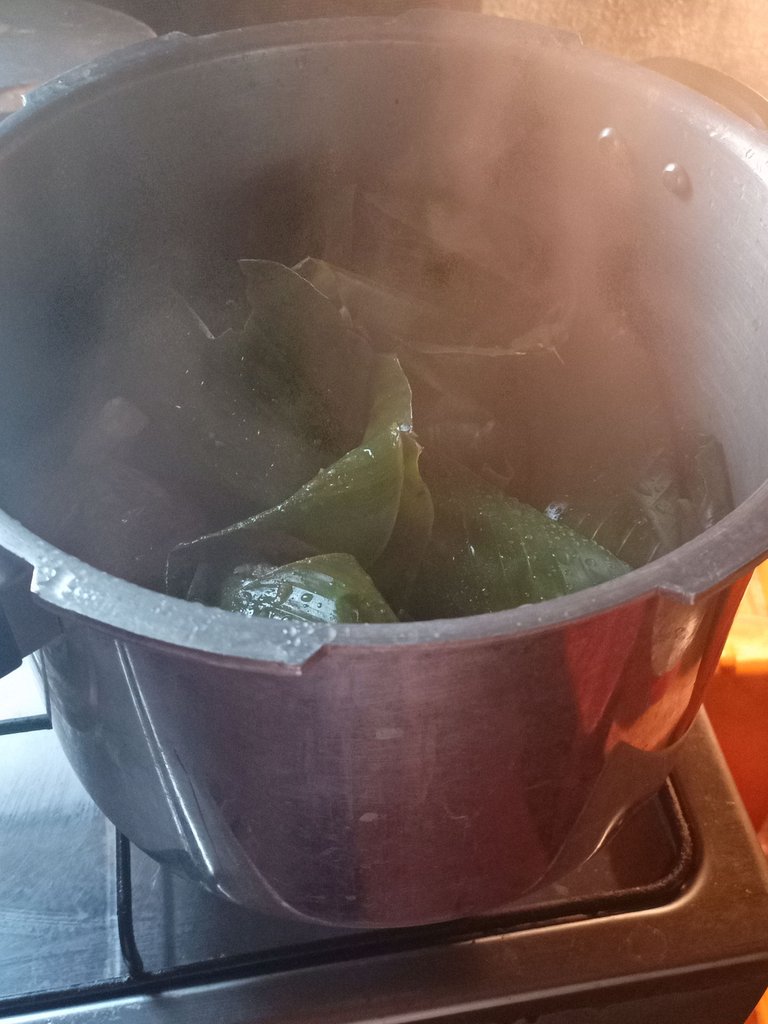 Here's.
You have you plantain Pudding.
UNWRAP AND SERVE THE DISH. ITS SO SUMPTOUS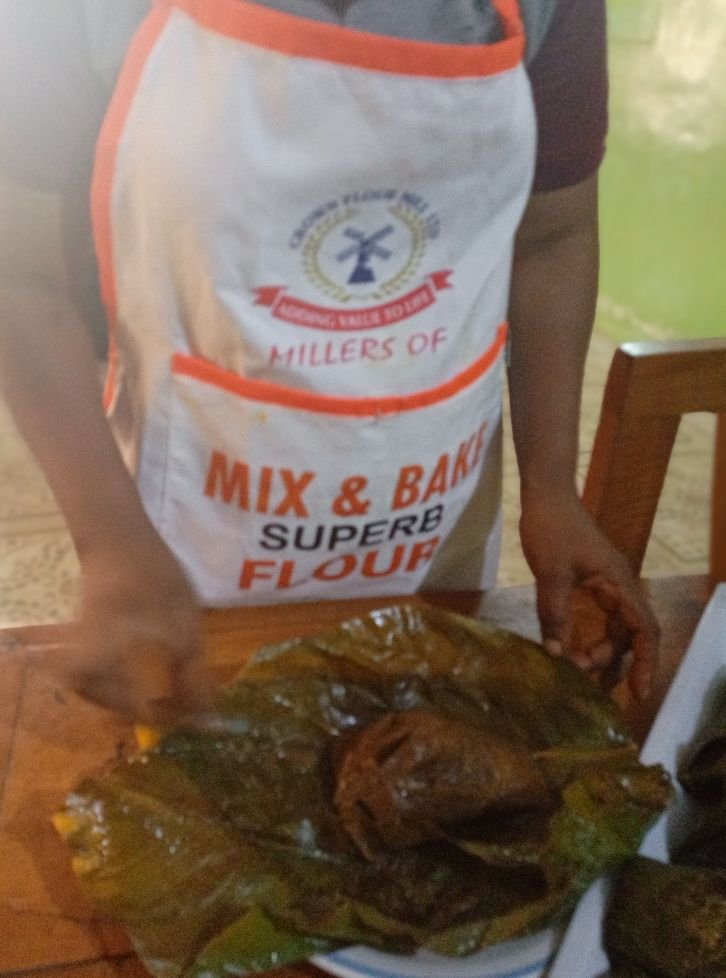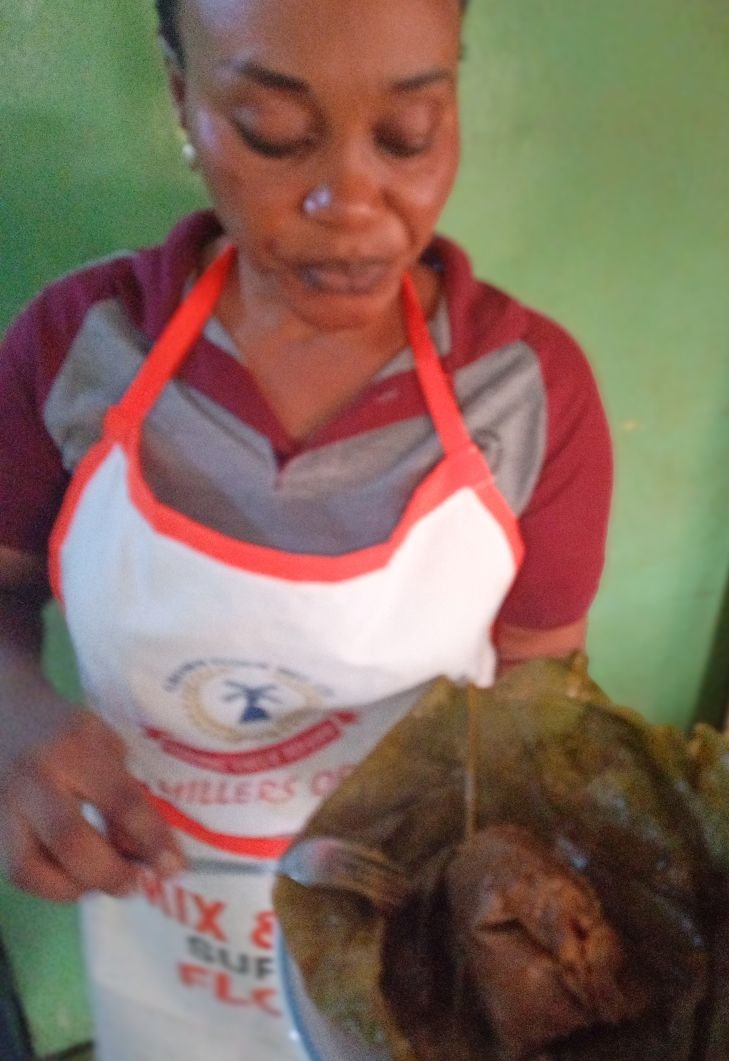 That's me, tasting it. It's so delicious.
Thank you friends for stopping by to make my favourite local dish with with. Another day, we will learn how to wrap foods.
Thank you Hive Learners community. I am happy to show my favourite local dish.
Yours @adoore-eu
All images are mine snapped with Infinix note 8 phone.
---
---