I AM SENDING ALL MY LOVE TO YOU
Hey family, hivers, dreemers,
How is everyone doing? This is just to check up on you. I have been very busy for days now.
I haven't had the time to visit hive but I am here now to encourage you with this post. I came to say hi and let you know I still love you and still love hive. You are always on my mind. All the few days you haven't heard from me,know that I thought about you and asked God to be with you.😘😘😘😘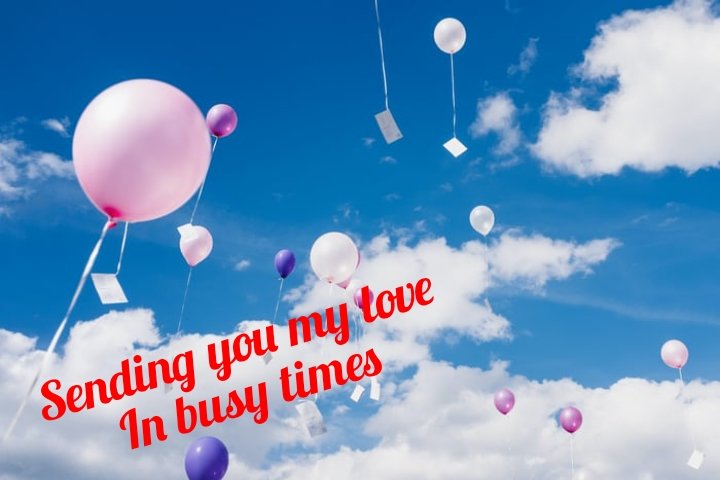 I already mentioned that my office is undergoing renovation, right?
Yesterday, the School management decided to fumigate the office before they can allow the carpenters to put back the ceiling boards. This is to permanently kill the termites eating up the wood.
The smell of the chemical was so strong that a class nearby was asked to evacuate. I had to teach in another location. For now I am squatting in another office too.
The second terminal exams of my students will begin in one week time. So all hands are on deck to complete the scheme of work and do some revision exercises for them.
In the home front, the kids are busy preparing too. My first girl will be writing what we call Junior WAEC in Nigeria so we are on her neck toread and make us proud. She is here now, reading so early, had to wake her up by 4AM. 😂 Due to the much preparation she has to do, I decided to help more with her chores, so she can concentrate now with her studies. So that has added to my routine.
Hey, no dreemport challenge for this week? Thanks @dreemsteem for your consideration, for giving a little break, but some of us are still not on complete break. 😂 Hoping to hear from you today on discord ma'am.
MY WATER?
It is so hot now, I drink like a horse 😂😂
MEDITATION/PRAYER?
I have cause to, especially early hours of the morning like this. God's goodness on my family recently is so great that I meditated on God's awesomeness. I will later tell you friends one miracle God did for my family recently. It was a big one. We are so grateful.
PHYSICAL ACTIVITY?
This has become overated. I have been up and running. Even yesterday, as at 2PM, I was moving from class to class. A friend called and I said I was rushing to class, he was like,till now? 😂. Then I said,till 4PM. After work, service. After that making of dinner, cleaning up, coaching kids on assignments. Some teachers these days give assignment beyond the capacity of the students, the parents have to be involved, else your child will not get it. So I am always there to guide. Before going to bed, I did a little stretches.

Source
ENCOURAGEMENT?
I haven't come out in hive to encourage any one yet, pardon me but this should also encourage you the reader, right? You are always on my mind. I got unhappy for not making a post in days. I don't want you to miss me so much, hahahaha. So I did this to say hi and let you know I remember our home, hive. Hoping to look you up soon guys, I love you all. See you soonest.
Yours,
@adoore-eu
Header image edited with polish app
---
---