Port-oh! Part 3: Time for a Tipple

Onwards! Last time we discussed some of the general background, and now onto the nitty gritty. 3 places, 7 tastings, and general merriment. 
Ramos Pinto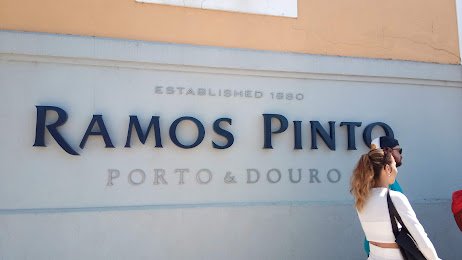 First up we went to Ramos Pinto, where another lady from that particular place took up the tour. She gave us some history and info in the little museum part of the building. Then we went into the deep, dark depths of the cellar! A quick sniff and chat down there and we went back upstairs and got on with the main business of the day (what we were there for really ;))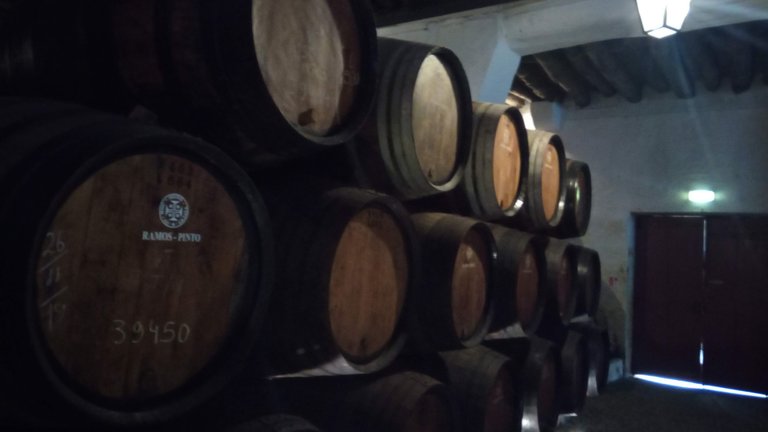 The first sample! They brought out 2 tastings each. One a more classic port, what you'd expect… the other a little lighter. 
Piano Douro Valley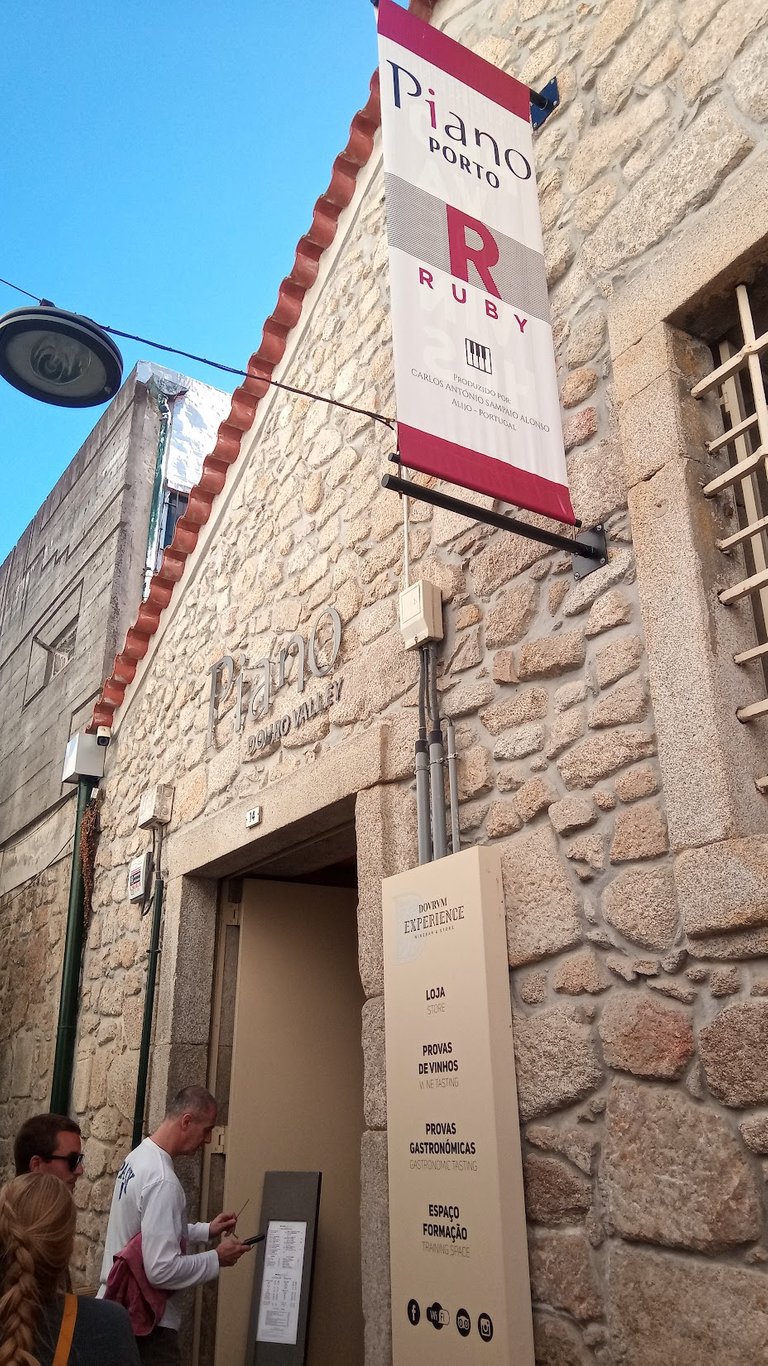 Next, we meandered down a side street and went to the family owned, smaller place called Piano Douro Valley. Just the one tasting here. Although there were some of the bottles left so that was shared out for those that wanted more. 
I would say this was probably my favourite of all of them. It's what I would expect and a good richness to it. This may also be because it was at that sweet spot in the tour. I'd had a little inside me already and was loosened up, pallet ready and waiting. And it wasn't towards the end when you've kinda had enough. But I do believe it was the most solid offering and a nice atmosphere with friendly staff and a decent vibe.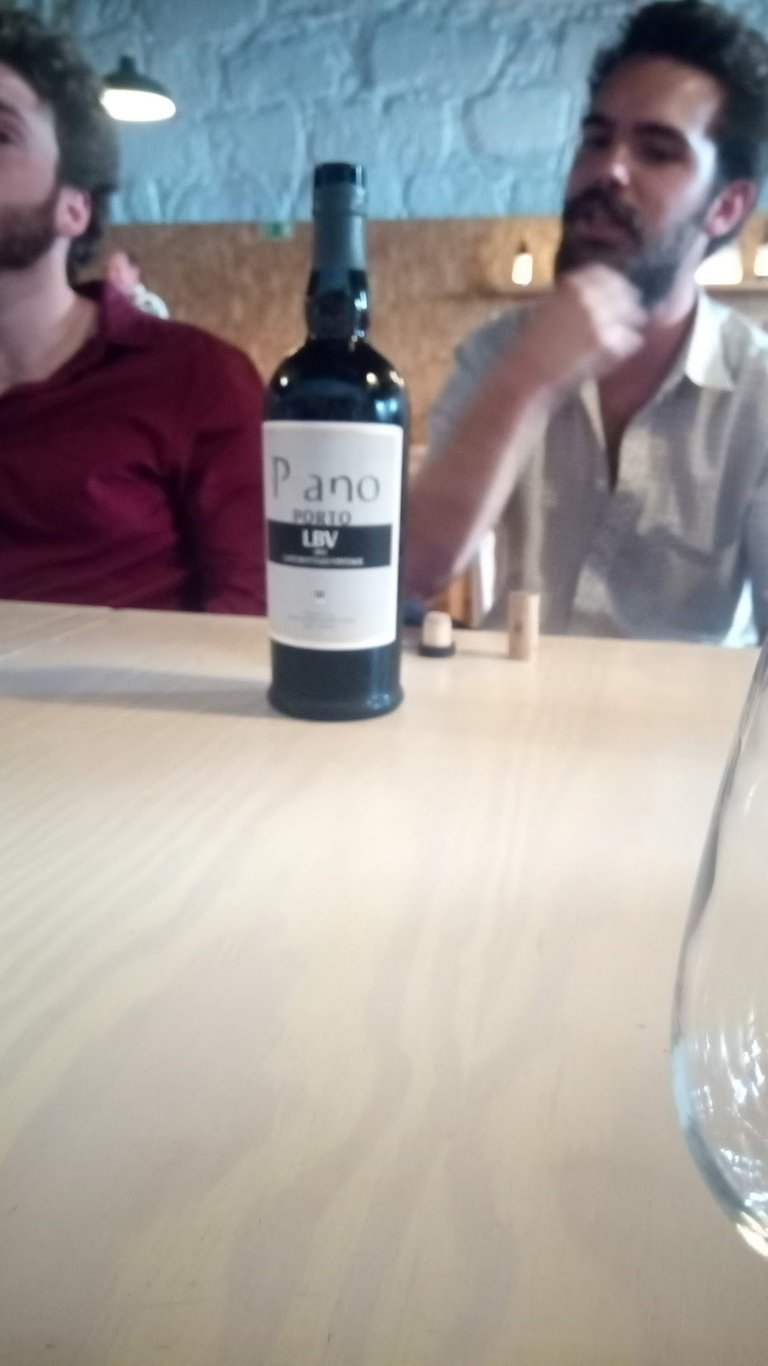 The port we had here. Poor quality photo but you get the idea! Our tour guide Juan on the right
We all sat around a big table and by that time everyone was talking to each other, telling the tale so a great atmosphere as now we were in the swing of things.  
Espaço Porto Cruz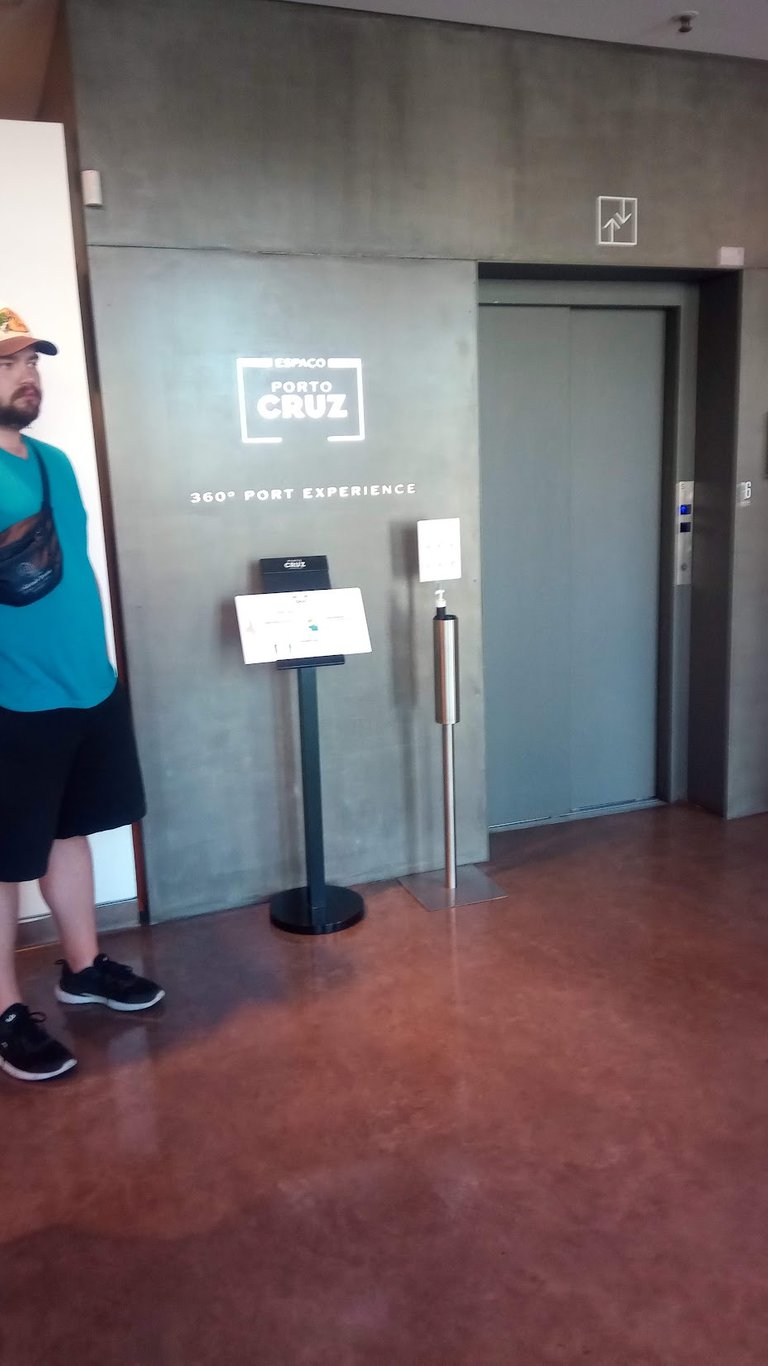 Downstairs in the lobby, before heading up to the action
And finally, the hipper joint. This was catered to the modern style of port drinker. Several floors with different things going on (restaurant etc) and a rooftop bar with DJs and a party atmosphere with views overlooking the city. 
They also have a wide variety of ports. Not just your regular dark red, but white, rosé and more. As mentioned in my last post, that may displease some, but it also shares this particular drink with a wider audience. This way, groups can come together and enjoy different offerings.
Also it can be a 'gateway' in the sense that you try something in the ballpark which isn't in the 'purist' form but eventually move over to the more standard offering as your pallet gets used to it. Or not. But either way it's variety. You're seeing it with various gins, beer, ciders and pretty much everything. Plus you always have all the other port houses, so if more traditional is your thing, simply go elsewhere.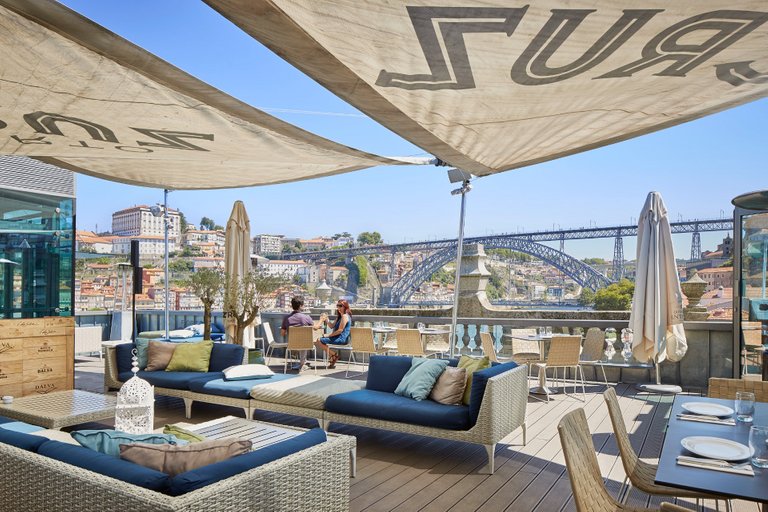 Source - the rooftop
We went up a few floors and around a big table where we proceeded to taste 4 more ports. Juan gave us more spiel and answered questions and we polished off the remaining drink and chatted among ourselves.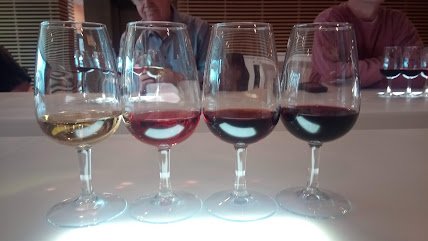 The final 4 - various colours and flavours
The tour was over and Juan took us up to the rooftop and then left us to it. A few of us stayed for a couple of drinks and eventually everyone dispersed. A girl actually took a photo of us on the rooftop, but alas, not managed to track down said pic!   
There we have it. A city worth visiting, a solid all-rounder up there with any other western European place I've seen and some nice nuances to others. Really requires more than one visit which I'm sure I'll do, but at least that's another place ticked off the list.
[edit: there's now a part 4 - mainly photos with some comments]
Have you been? What did you think of Porto? And how about the port?
~ Adam
@adambarratt
www.AdamBarratt.com
* Images my own or linked to source
---
View this post on TravelFeed for the best experience.
---
---