The good and bad teachers/// hl-contest Week 53 edition 2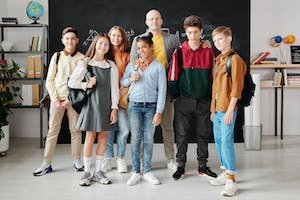 When we talk about grading teacher,. I am also afraid of how my students will grade me. People do say that when you point at another person with one finger, the remaining four fingers are pointing back at you.
Before talking about grading your teachers, remember that you are a teacher too as: elderly ones, parents, uncles and aunts, a friend etc. So let it be made clear to us that we are all teachers in one way or the other.
Teachers are not just those that went to teacher's college or for those that have their NCE: national certificate of Education. We all have the privileges of teaching at one time or the other. And if actually someone is asked us, how do you think is going to be? Which grade do you think you will receive? Why not grade yourself first before another person will help you do it. This is where we need to begin from.
In this my small life, I have been blessed with so many teachers, from primary school, secondly school, home lessons, NCE and presently having a lot of them in ABU Zaria. I have those of them that taught me in my 200 level and some are still teaching me in 300 level. So many of them are really amazing, some have done pretty well by teaching me some of the things that formed me today.
Well, for the purpose of this contest, I will be taking about two of them: one from my primary school and the next is a teacher who right the wrong of the first teacher.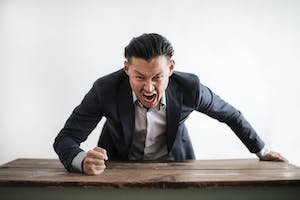 source
THE TEACHER THAT BROUGHT OUT THE BAD ME OUT IN PRIMARY SCHOOL.
I use to be a good student while I was in primary school. Then I was doing well anytime I wasn't allowed to play myself out. But if I happen to get the chance to play, then you will see the worse of me especially in my studies. I did well from primary three down to primary four which happens to be his class. In those days, is just a teacher for a class, nothing like math's teacher different from English teacher. When I came into his class, I suddenly discovered that is the type of class that I have been looking for. Hahaha 😄. Play play class. We played alot there. And the teacher was the person that initiate the Play himself. He will always start the class with play and ends it up playing with us. I love that class like I should never graduate from there. I never knew that I was actually harming myself and future. Before coming to his class, the teacher in my class don't allow us play when we wants to. She always insist that we do the right thing. And for me, that was wickedness. How can't he allow us play when we want. Instead it is always - copy your notes and submit, read your book and become the best reader in the class. Blaa blaa blaa. Hahaha 😄. Kids don't really know when you are trying to help them. The teacher from my previous class was trying to see that we are making it as students. But for me it was wickedness. Now in my new class, I play as I wish and it is okey by me. That was the beginning of my downfall as a student. I lost it all just one year in that class. I never regained myself until after twenty five years later. After my primary school, I decided not to further because I don't understand anything. Remember that it all started from when I entered primary four with a teacher who doesn't care if you are doing well or not. If you don't even come to school, he don't even care. Wether you copy note or not, is non of his business. If you like play while he is teaching in class, that is your cup of tea.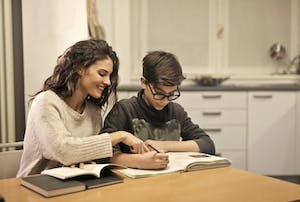 source
The teacher that I will score up to 9/10.
Uncle Daniel the mathematics teacher. He is a teacher that when he teaches you mathematics, no matter how dull you are, you must understand. Before I met him. I have been afraid of going back to school because I don't know how I will pass mathematics. This is one of the basic subject that one must pass before gaining admission into the tertiary institution.
One day as I was complaining on what to do and how to pass mathematics, someone said to me, " once you meet with uncle Daniel, you will no longer have problems with mathematics. When I met him I discovered that I didn't even get the correct gist. Daniel is equals to mathematics. If you see him, you will fall in love with mathematics. He taught me for some months and made mathematics looks like nothing to me. At this time, I was ready to face WEAC or even NECO. because I have been fully prepared.
Because of how he taught me, I can stand on my feet today in school.
In summary, we need to watch it when we teach, because we may make or mer lives.
---
---