When fires blaze... and where dragons roam
Tuesday 11 January 2022 ~ 7:30pm
A gorgeous sunset was about to take place... I was seated near my front window, at my laptop, when some colours caught my eye and I looked up.
There, before me, one of my so-called 'drama' sunsets was about to take place.
"Run... Forest ....errrr, run.... quick, grab the camera... get to the window!"
And the best sunset of 2022 (so far) was unfolding in front of my eyes... What luck! Less than two weeks into the new year, and I get a sunset like this. After all the rain, storms, flooding we've had, was this an indication things will get better from now on? Crossing my fingers...
Anyway, on to the shots... so, these are the highlights of the show(down)
Enjoyyyy!
---

7:34pm
See that...?! Striking colours that caught my eye... of course it started off not as sharp and intense, but the sky was brighter then and darkness falls fast at twilight...
---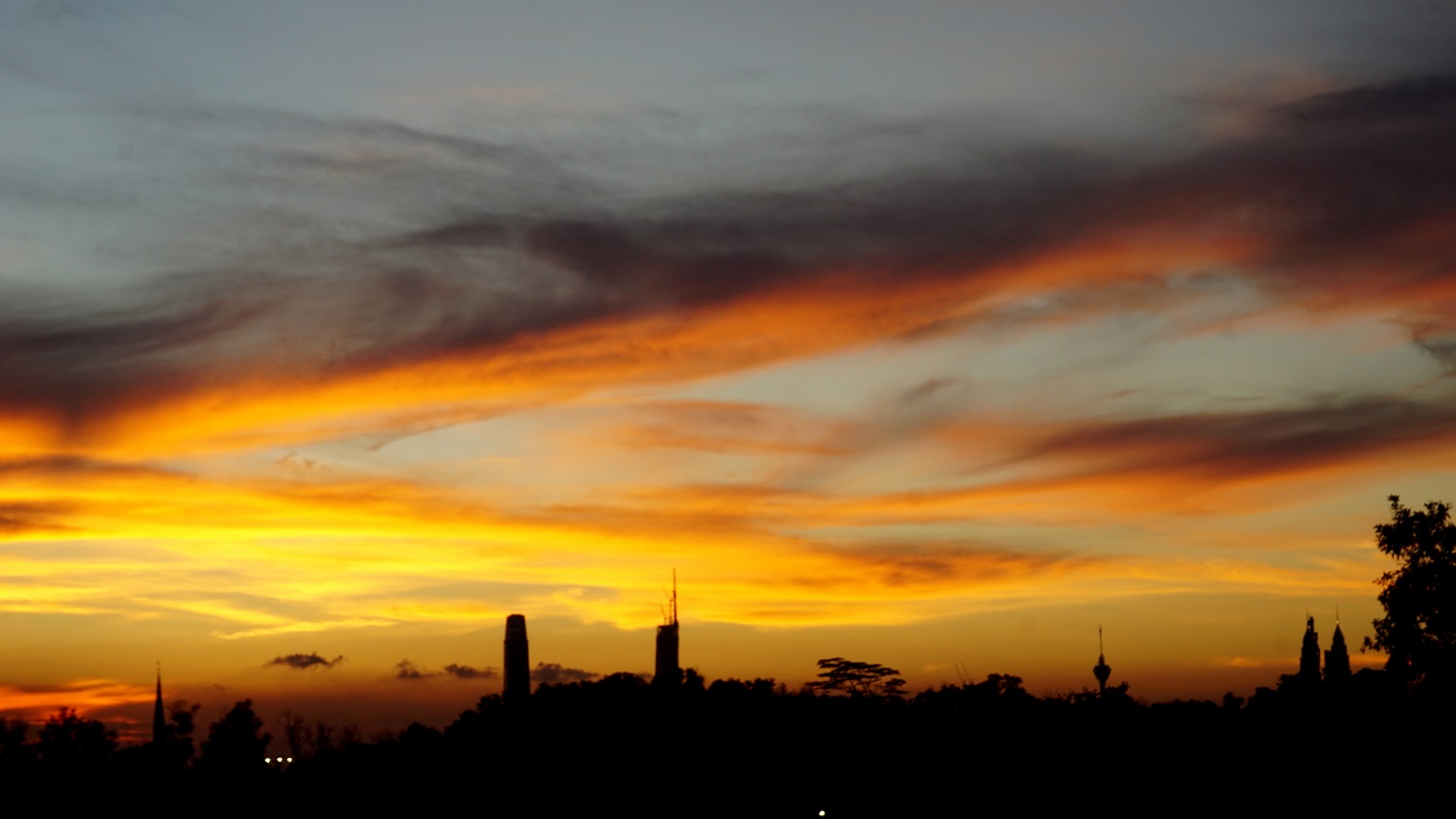 7:36pm
Zooming in a little onto the city skyline, the lightplay does not disappoint...
Like flames stretching across the backdrop to the city, colours and shapes move fast and furious...
---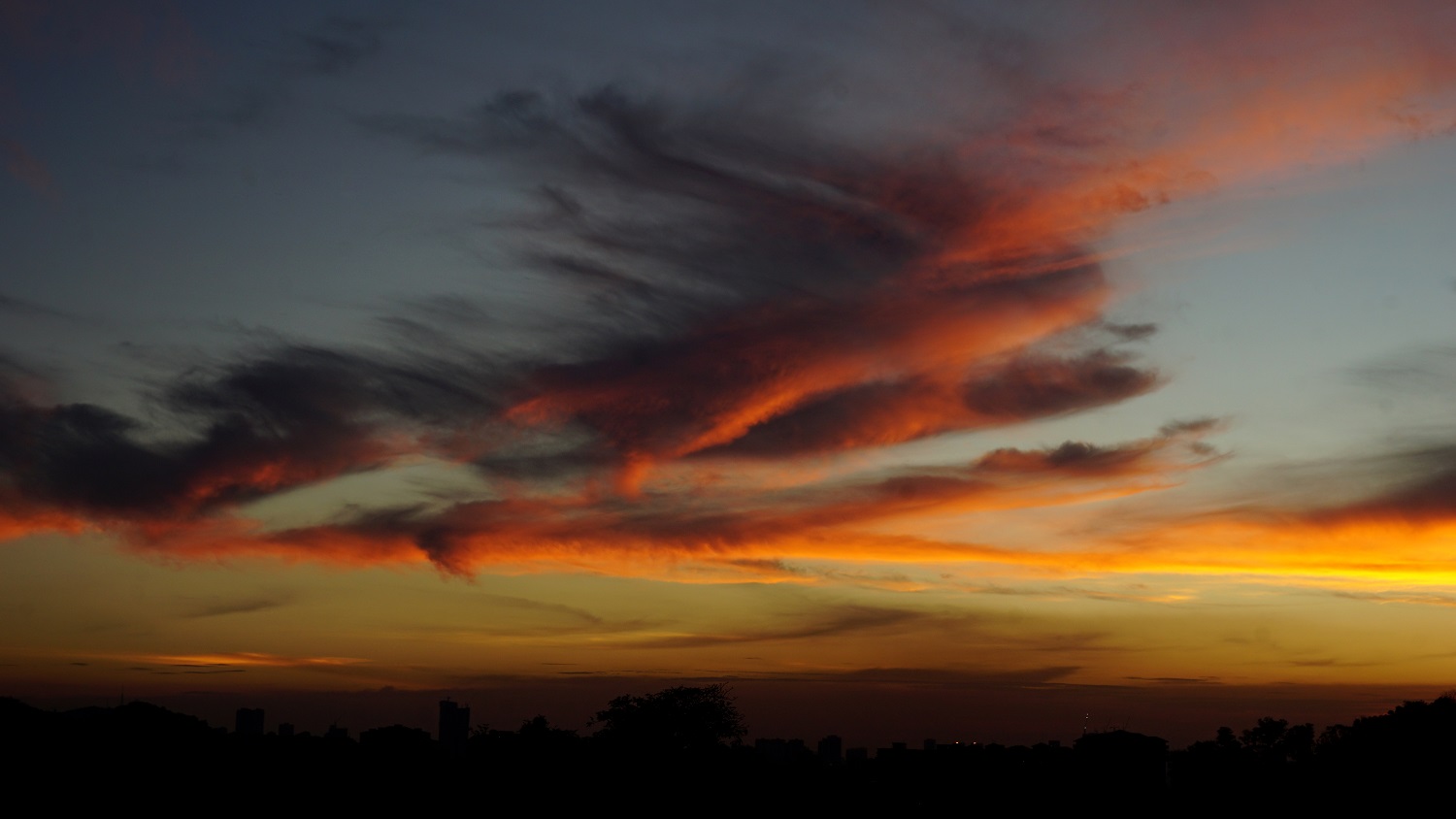 7:36pm
To the left of the scene...
A 'dragon' rears its head - I thought it looked like a dragon head...
See the jaws, and horns, and ears....or those protrusions you normally see on dragons - that IS a dragon in the sky...
---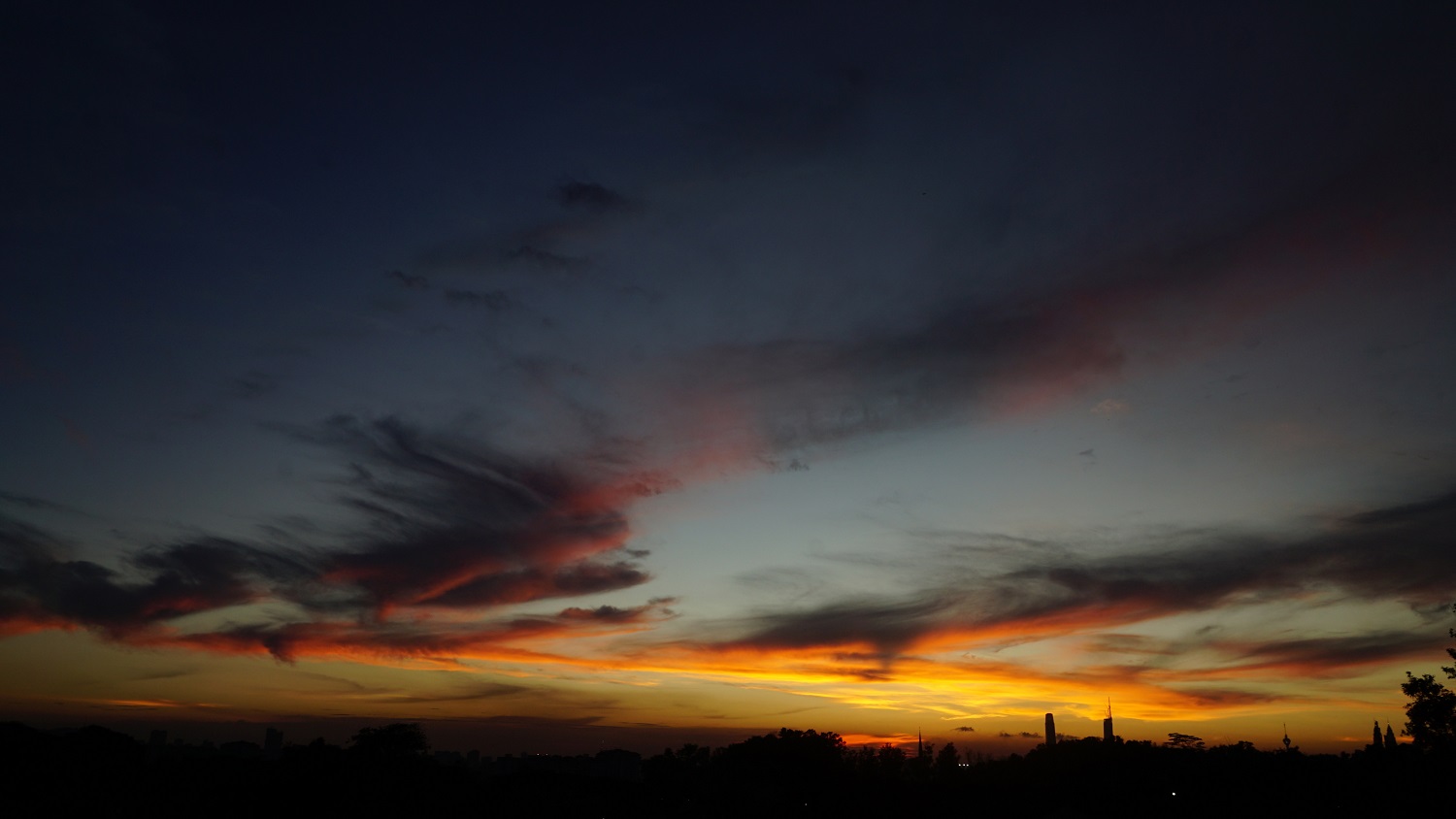 7:37pm
My full, almost, view...
---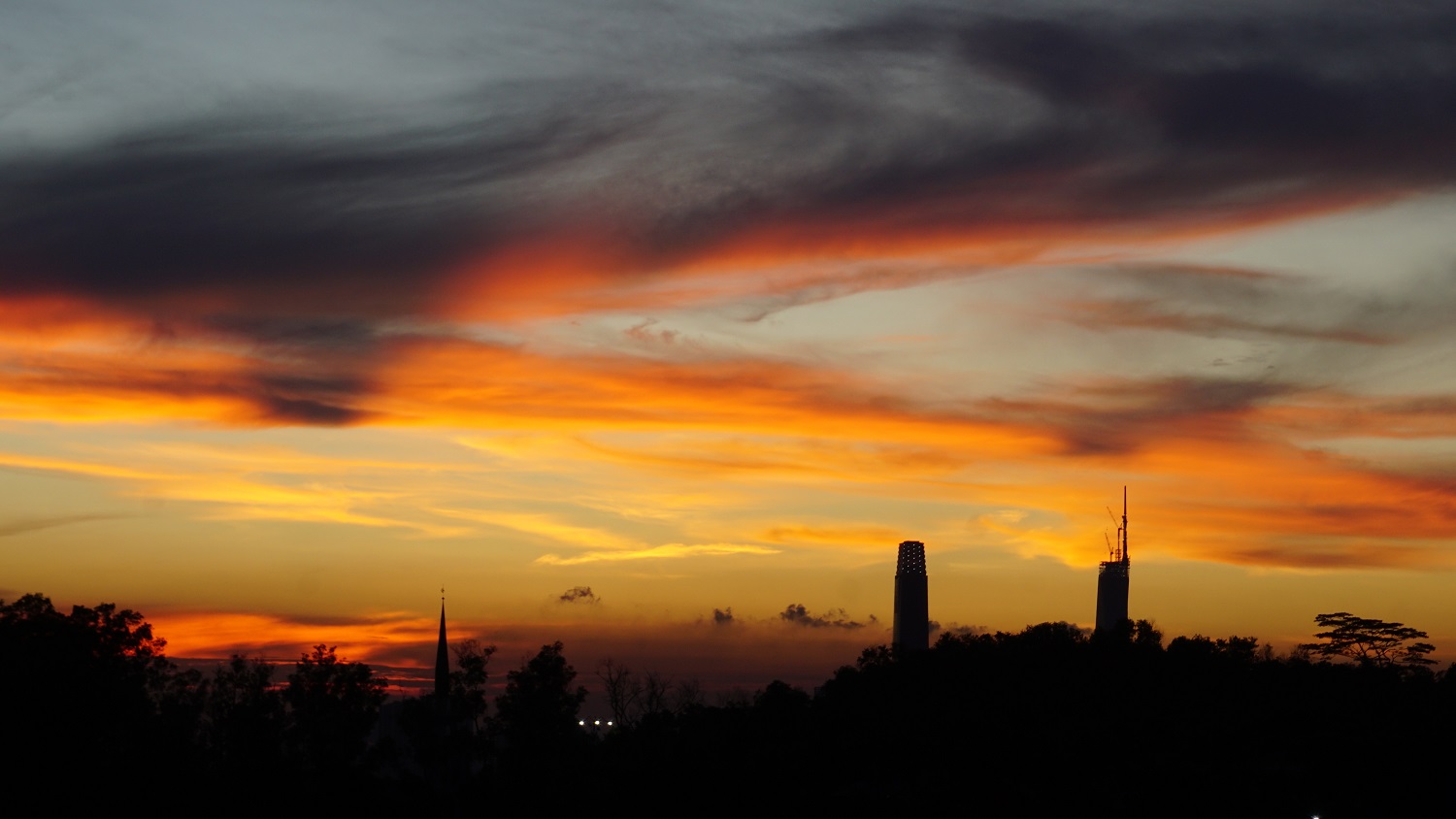 7:38pm
The familiar city icons at my front window - the almost completed Merdeka 118 (right), The Exchange 106 (centre) and the minaret of a nearby mosque (left) and that is a minute's drive from where I am...
---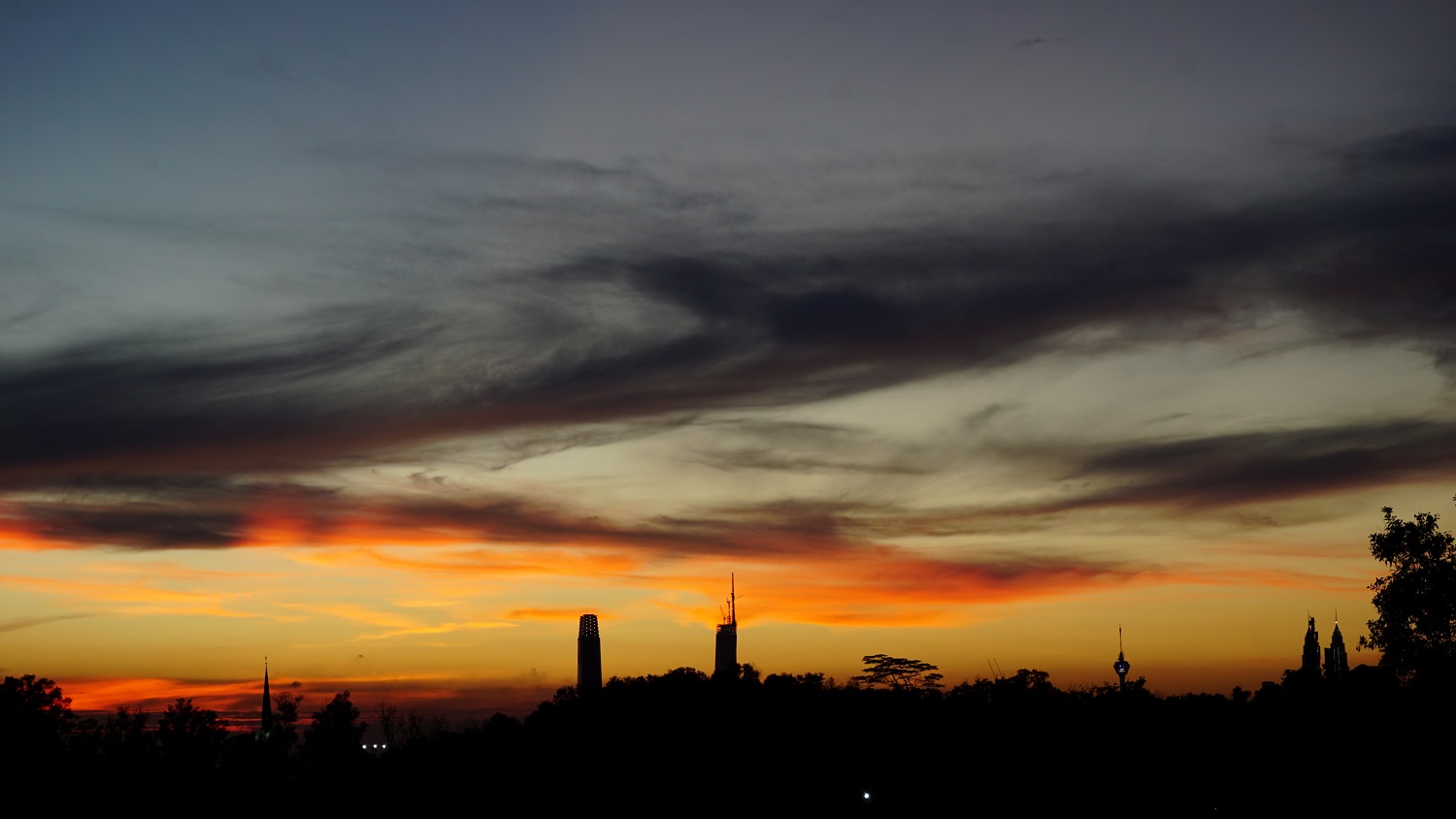 7:42pm
And the colours pale...
Intensity fades....
'Dragons' seemingly dissolve... or become wisps in the heavens...
---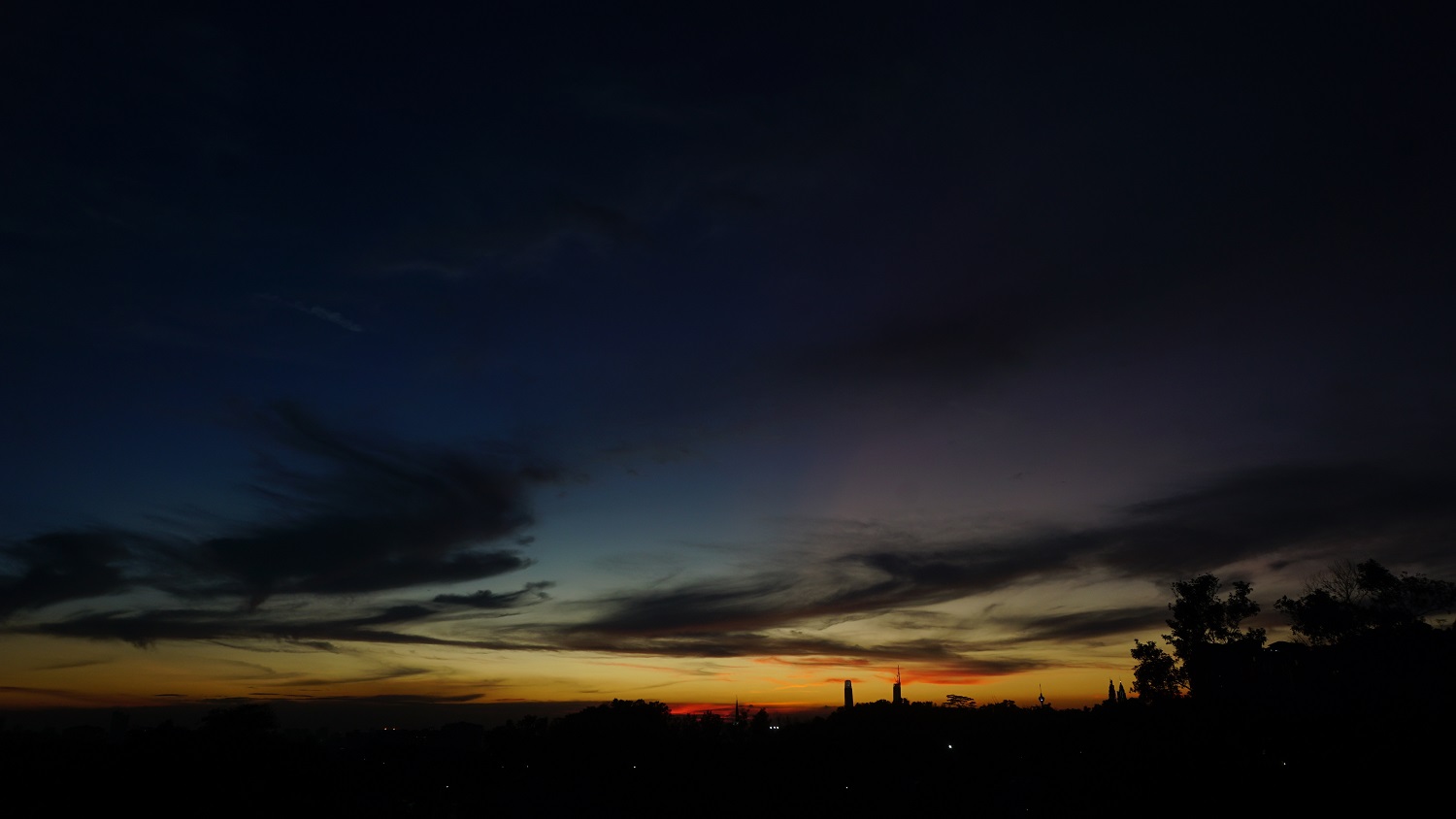 Captured with SONY A5100 | ©images & text are my own
7:44pm
It darkens... night falls. The fires burning from before, blacken, as if a giant hand has put them out and they turn to smoke instead. It takes another 10-15 mins before darkness envelops the entire sky, the moon and stars take over thereafter...
---
~ ~ ~ ✬ ~ ✬ ~ ✬ ~ ~ ~
---
---
And all that was within 10 mins!
The entire show until every last speck of smouldering goodness took close to an hour.... I do love the end, but somehow could never capture it as good as watching it up close.
---
---