💪Empower Your Values: Join the Personal Growth Movement
Are you ready to continue on the journey of personal growth? I'm certain you are. Last week's Life Talk Live conversation was fantastic and enlightening! Thank you very much to all the participants! Every contribution you make during the show truly enriches the conversation. I want to take this opportunity to also thank @melinda010100 and @good-karma for supporting this initiative here on @ecency!
For THOS'E WHO COULDN'T participate in last week's show, but would like to next week, I encourage you to review this post first ➡️ In Search of My Values. In it you'll find all the details to catch up. Then continue with today's exercise.
---
JOIN Life Talk Live every WEDNESDAY at 19:00 hours, Berlin time on 👉the Ecency server in Discord Mark your calendars, and remember to adjust the time to your local time zone.⏰

---
Once everyone is up to date, today's exercise is the next step for you, firs and formost, so that you can continue growing personally, but also to ensure that our next LTL conversation is more dynamic and engaging. Similar to the first exercise, this involves an amazing blend of reflection and action, guaranteeing effective personal progress.
Today's exercise involves aligning our values with actions in your daily life.
Find an action or deed that can nurture and strengthen each of your eight most important values. For example, if family is very important to you, but you rated your commitment to that value with a 6, that's an indicator that there's room to grow. An action that could help you grow in that area could be to have dinner once a week with your spouse, or to organize a game night with your family, etc.

It's important to be realistic and balanced. It's better to perform small actions genuinely and consistently than to take on forced actions that are difficult to sustain regularly. Your aspiration should be growth, but don't overwhelm yourself in the process. That would limit your growth significantly.

How often should you perform these actions? The choice is yours. Depending on the value and action, they could be done daily, weekly, etc. Remember, the important thing is to enrich your life and the lives of those around you.
Approach this exercise knowing that each action you take will testify to your commitment to yourself and your dedication to growing increasingly towards a life full of meaning and fulfillment. I'm very excited to chat with all of you about your results and your initial experiences. See you on Wednesday!
---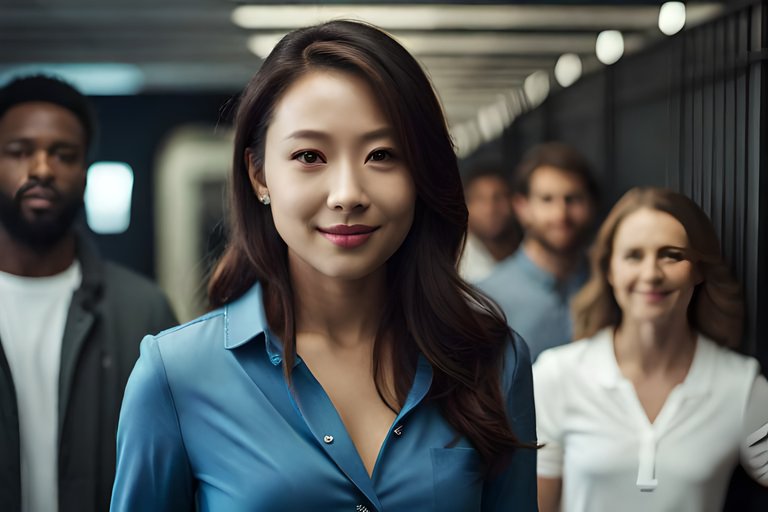 I created this Image with 👉 BlueWillow AI on Discord
---
If you want to be tagged every time I post a new episode of Life Talk, you don't have to do anything. Thank you for your support!😊
@dreemsteem, @brittandjosie, @sekani, @deraaa, @marbrym, @stdd, @idksamad78699, @mypathtofire, @defluenced, @palomap3, @ijohnsen, @geelocks, @salicj, @samsmith1971, @jane1289, @amberkashif, @cescajove, @dayadam, @penderis, @foxkoit, @melinda010100, @kenechukwu97, @bluefinstudios, @sacra97, @allentaylor, @gr33nsquad, @gr33nm4ster, @omarrojas, @weone, @funshee, @fredaig, @hafiz34, @beeber, @mosiano12, @rafzat, @ismartboy, @manclar, @ravenmus1c, @Andrewmusic, @Incublus, @Ph1102, @Zitalo, @stevenson7
---
If you want to learn more about my coaching services 👉 ACGalarza

---
---