Venezuela Might Be The Next Country To Make Bitcoin Legal Tender
A few days ago I had a post discussing the idea of more nations following the steps taken by El Salvador to make Bitcoin legal tender. It was said back then that all of them will be developing countries and after reading today that Venezuela's Main Airport will Accept Cryptos as Payment for Flight Tickets & Services the thought has occurred...
What if Venezuela is the next country to adopt crypto/Bitcoin as legal tender? It has all the reasons in the world to do so actually, as the bolivar is crunched by heavy inflation for the past years.
According to Blockchain News, "Venezuela's main airport is reportedly preparing to begin accepting cryptocurrencies as payment for tickets and other services" and the two cryptos that are going to be accepted for that matter, along with the petro dollar their native CBDC, they'll accept Bitcoin and DASH.
Freddy Borges, the Maiquetia Airport director, talked about the development and said that the airport plans to accept several cryptocurrencies, including Bitcoin, Dash, and Venezuela-based pegged digital currency, the Petro – a Venezuelan government-issued digital currency. Borges said that the plan aims to make payments more universal and modern.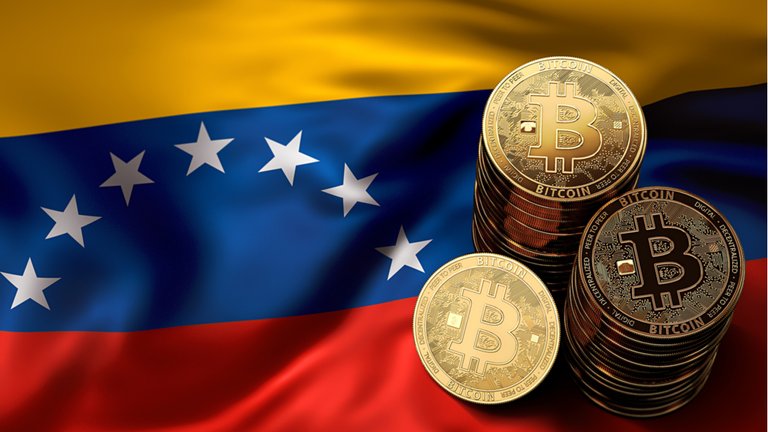 "We must advance in these new economic and technological systems to be accessible. We will activate a button for cryptocurrency payments in the airport platforms and commercial activities, in coordination with Sunacrip, the Venezuelan cryptocurrency watchdog."
source
Venezuela is already using crypto heavily as a means of payment, forced by the hyperinflation the country is currently facing and according to Chainanalysis blockchain analtics, the country is ranked third in the world in terms of daily cryptocurrency use.
Venezuela is into crypto and proof of that is the high number of Hive users that are located in Venezuela. These people able to earn crypto through their activity on Hive and would heavily benefit from the law that would make Bitcoin and other cryptos legal tender in the country. They wouldn't find themselves anymore in the position of seeing their savings loose their purchasing power that quickly if holding and able to spend crypto around.
They already have the petro dollar but that's arguably called a better hedge against inflation when comparing it with Bitcoin and even HIVE. Bitcoin would definitely be a strong alternative currency and I don't see any reason why the country wouldn't follow suit with El Salvador. Only a fool would not want to have Bitcoin as legal tender, and Venezuela, same as El Salvador can't loose the chance of making Bitcoin legal tender.
These two countries are not in the position the US or Germany is, when it comes to economies, thus they will have to take alternative paths towards strengthening their economies, especially during a digital age that we're gradually entering. El Salvador has even made the first steps in having its first mining facility powered by volcanic energy.
I believe that The Simon Bolivar International Airport located in downtown Caracas announcing to be accepting Bitcoin as payment for its services is just the first step towards making Bitcoin legal tender over there. Developing countries need Bitcoin more than the economically powerful ones actually need it. They are not in the position of loosing this train, although neither America seems to be loosing it by becoming the largest player in mining hash rate for Bitcoin, after China kicked every last damn miner out of the country.
This post is a follow up of a previous one I was talking about the next countries to accept Bitcoin as legal tender and I truly believe Venezuela will make that step sooner than most of us are thinking, I also give high chances to Ukraine in taking a similar path. Shout out to every Venezuelan in here and wish you all a great day.
Thanks for attention,
Adrian
Posted Using LeoFinance Beta
---
---