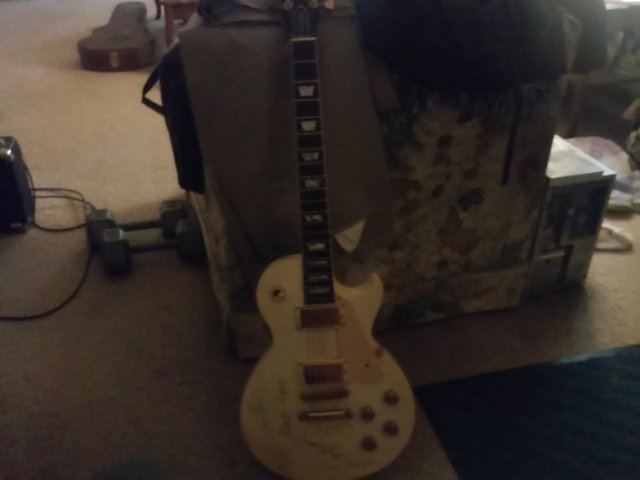 Today's selection is from the Scottish band Nazareth. According to Wikipedia they formed in 1968 taking their name from the town Nazareth, PA. They got the idea from the song "The Weight" by The Band. They had some minor hits in the early 70's and toured supporting bands such as Deep Purple among others. They didn't really break internationally until the release of Hair of the Dog in 1975. This was mostly due to the hit "Love Hurts." Love Hurts had originally been recorded by The Everly Brothers in 1960 as a B side but was never released as a single. It was covered in 1961 by Roy Orbison as the B-side to Running Scared but only had success in Australia. The Nazareth version was actually the first one to gain critical acclaim internationally making it to number 8 on the US charts.
I was 2 years old when Hair of the Dog originally came out so I didn't hear it until much later. When I was a kid my Aunt Jean had actually given me her cassette of it along with Kiss Alive. I mainly just liked the cover art at first and thought it was cool but eventually I listened to it and really liked it. I was into heavier stuff at the time so Love Hurts didn't quite do it for me. My favorites on there were Miss Misery, Beggar's Day, and the title track Hair of the Dog. Miss Misery was one of the first songs I ever learned how to play all the way through when I was 16.
The song Miss Misery isn't particularly difficult to play on guitar and it's actually a good song for beginners. It simply has two finger bar chords you can just move the shape around and it sounds great. You may learn a lot of good technique from pickin' The Wild Wood Flower but it isn't going to rock your friends. You can play Miss Misery and it will sound cool and people will want to hear it. The main draw to the draw really isn't the guitar at all it's singer Dan McCafferty's voice and the cool lyrics. McCafferty would later be emulated by Axl Rose who counts him as a huge influence on him as a vocalist. Which is kind of a no brainer considering Rose sounds a ton like McCafferty. Still props to Rose for just going ahead and saying it up front. I love GnR I don't have a problem with it. They even did a cover of the song Hair of the Dog on their Spaghetti Incident EP. Check out the guitar play along I did of Miss Misery below.
Thanks for stopping by have a great day!